Meet Santa Claus at Disney Springs
Santa Claus has a merry meet-and-greet opportunity at Disney Springs in 2022! We visited the venue this holiday season to get the rundown on the location and how it works.
This particular Santa Claus meet at Disney Springs is nice because anyone can visit. There's no charge for admission or parking at Disney Springs.
However, since there's no charge to visit Disney Springs, there will likely be significant crowds, especially over the holiday season. Therefore a virtual queue has been put in place for Santa's Disney Springs location.
Below, we'll discuss the specifics of meeting Santa Claus at Disney Springs. Additionally, I'll add a few other holiday photo spots I ran into while visiting.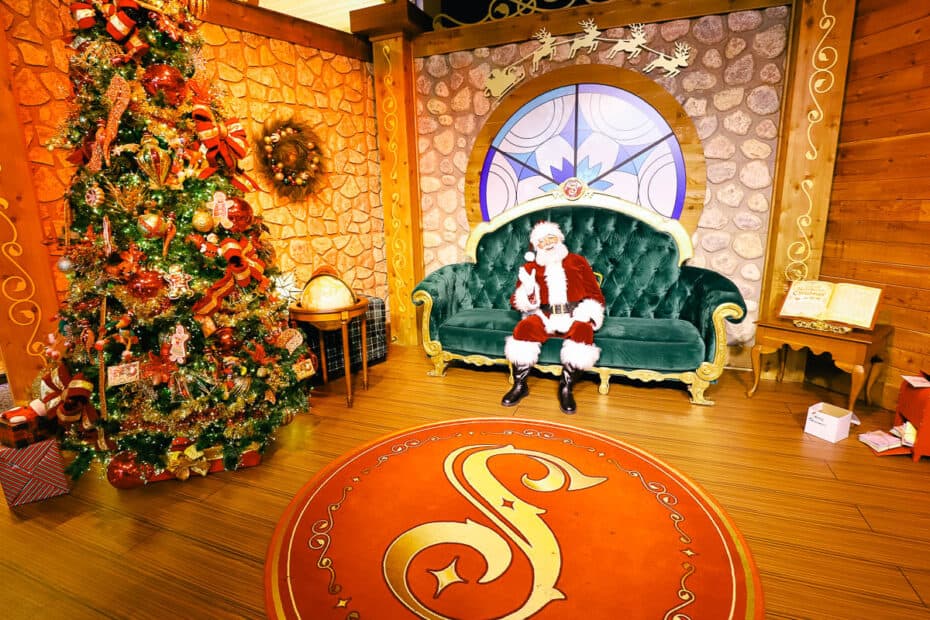 Santa at Disney Springs
Santa Claus meets at Once Upon a Toy at Disney Springs. Once Upon a Toy is a toy shop located in the Marketplace section of Disney Springs. It's located across the walkway from Earl of Sandwich.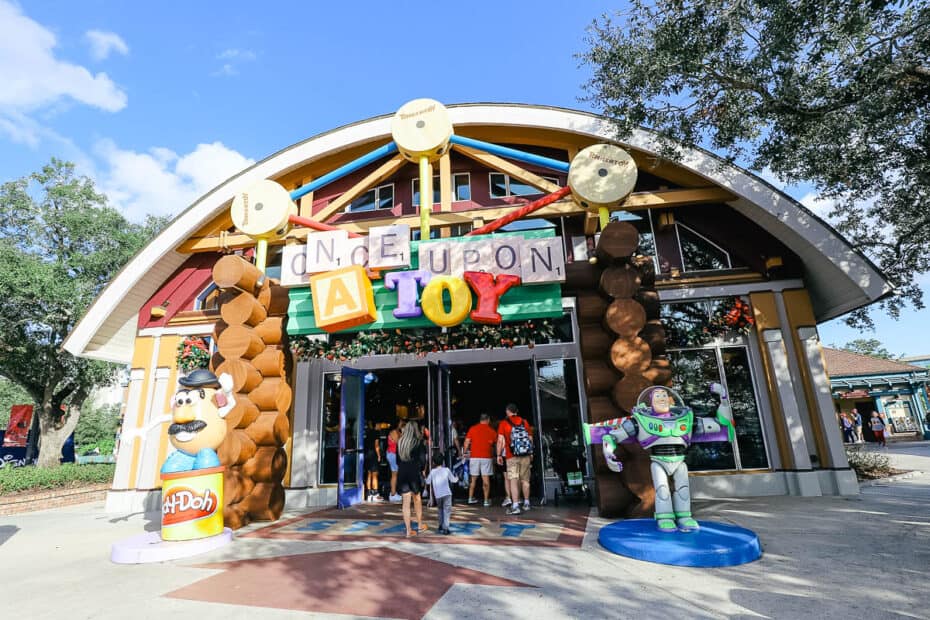 To meet Santa, you must join a virtual queue. If you're outside of Once Upon a Toy, there's a QR code you can scan to enter the queue.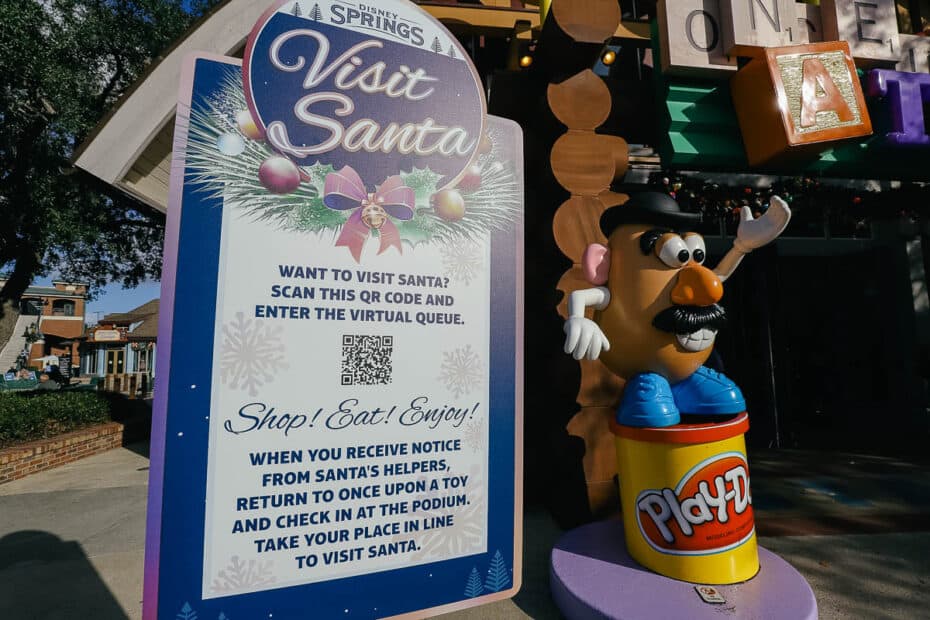 However, most will want to enter the queue via the My Disney Experience app. To join the queue, you must be at Disney Springs. Additionally, the queue only opens four times per day.
Those times are:
9:00 a.m.
12:00 p.m.
3:00 p.m.
6:00 p.m.
You'll open the My Disney Experience app and select "join the virtual queue" from the home screen, or you can use the hamburger icon (bottom right corner of the app) to locate the virtual queue section.
On the afternoon of our visit, I was dining at Homecomin' and set the alarm on my phone for 2:59 p.m. When my alarm went off, I opened the app and joined the virtual queue.
After joining the queue, I was provided with an estimated wait time of 70 minutes. I don't know about you, but I would much rather shop or dine for an hour instead of standing in line.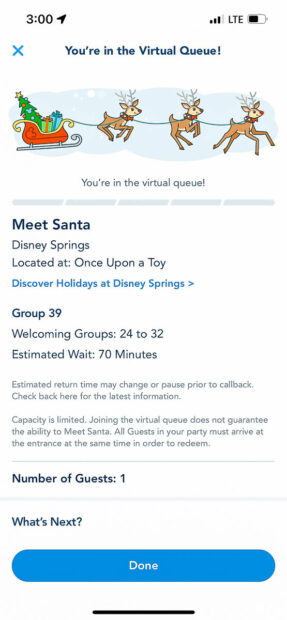 So at 4:00 p.m., I began to make my way toward Once Upon a Toy. However, by the time I arrived, my wait time had adjusted. So my new return time was estimated at 4:30 p.m.
Thankfully, there were a few more shops to browse in the area, and I was called back at approximately 4:20 p.m. Below is a photo of the line ahead of me when I returned.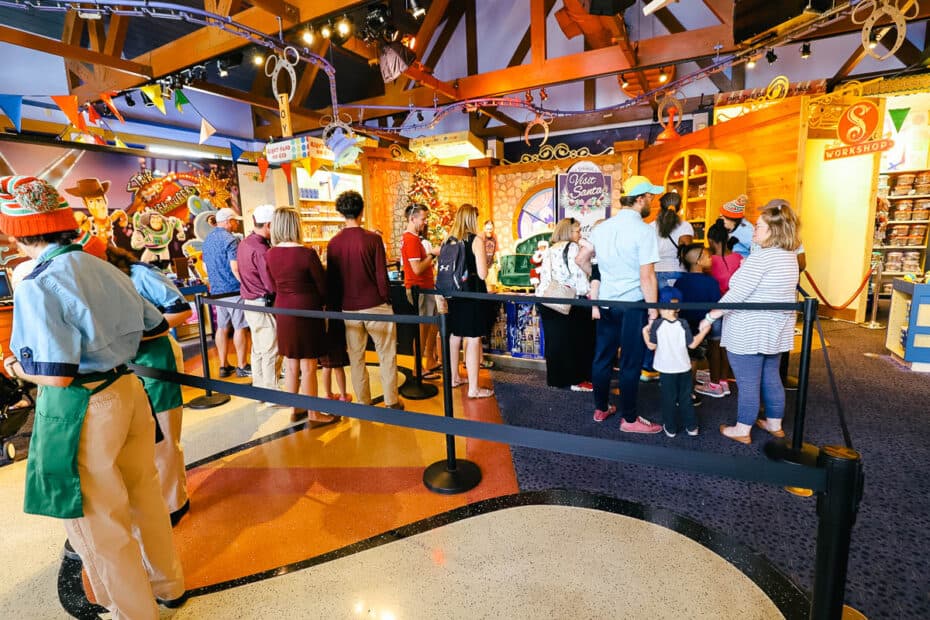 Santa had taken a short break and returned about the time I arrived.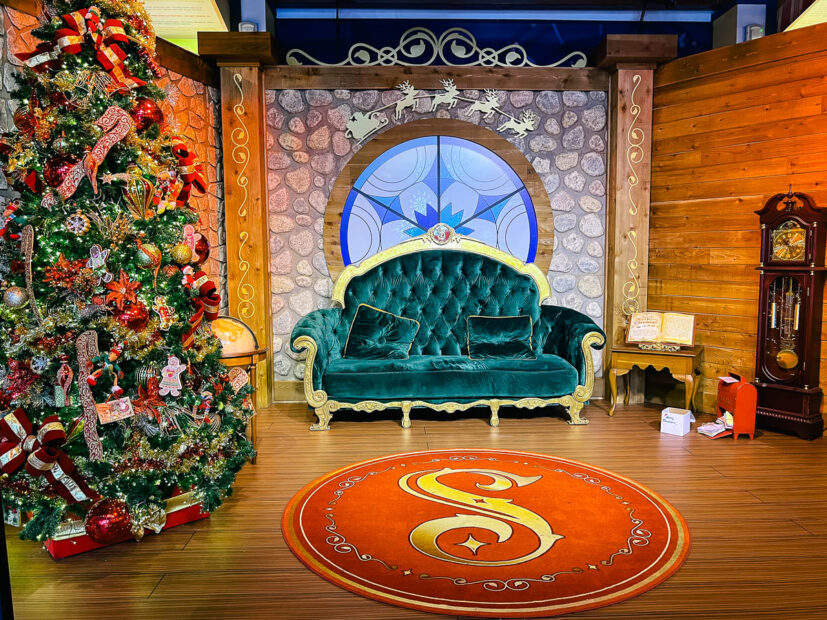 My wait to meet Santa Claus was less than 10 minutes, which felt reasonable.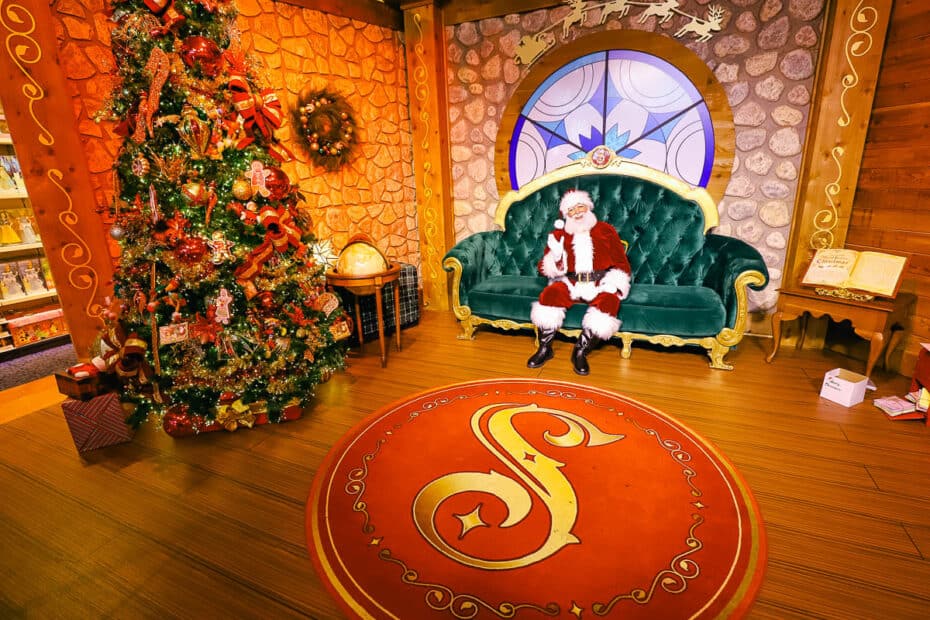 Overall, I was impressed with how smoothly the virtual queue worked to meet Santa Claus. Also, the location is well-decorated and makes for a nice family photo.
A PhotoPass photographer was available to take photos for guests with the Memory Maker. They will also take a photo with your personal device if you don't have the Memory Maker.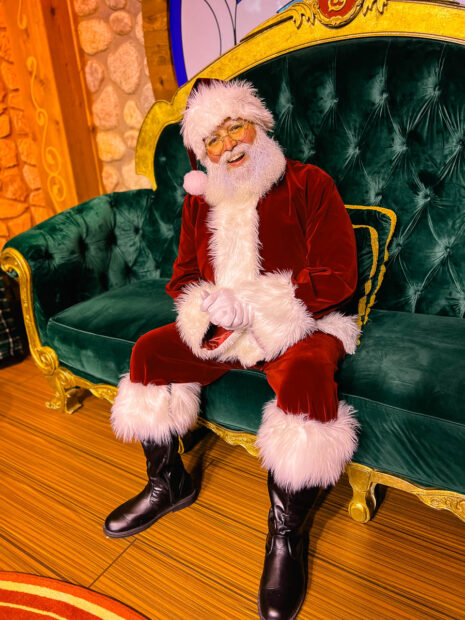 If you're at Disney Springs, set an alarm to join the virtual queue at the time that works best for you. Then you can return to meet Santa when your group is called.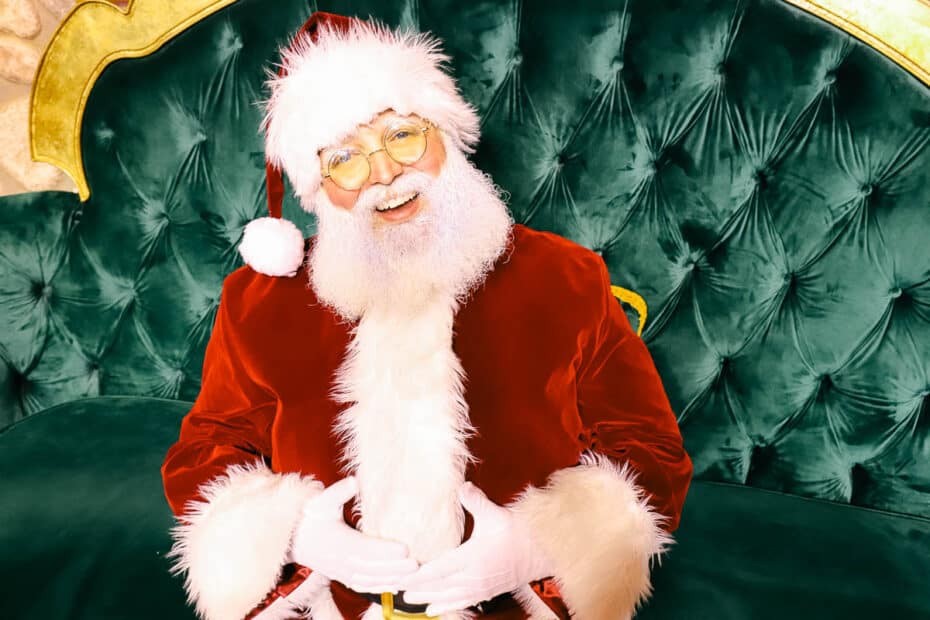 For other places to meet Santa at Disney World, we've covered these locations in detail:
While at Disney Springs, I ran into a few other festive photo locations. One of them is pictured below, where a Mickey topiary is pouring water into several planters.
This time of year, vibrant poinsettias surround the planters. You'll find this arrangement between World of Disney and Basin.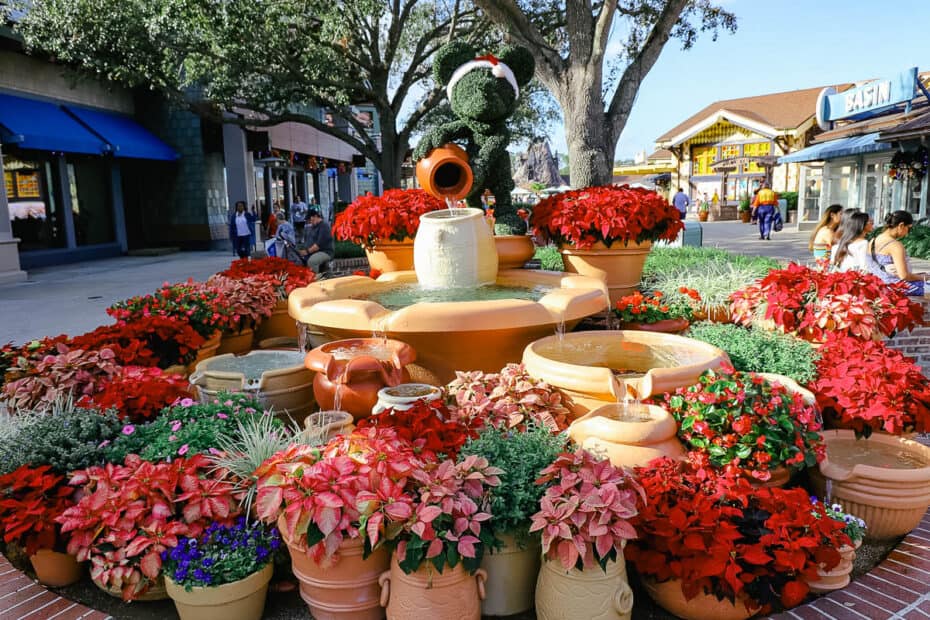 Another fun holiday photo spot is located near Disney's Days of Christmas at the Marketplace.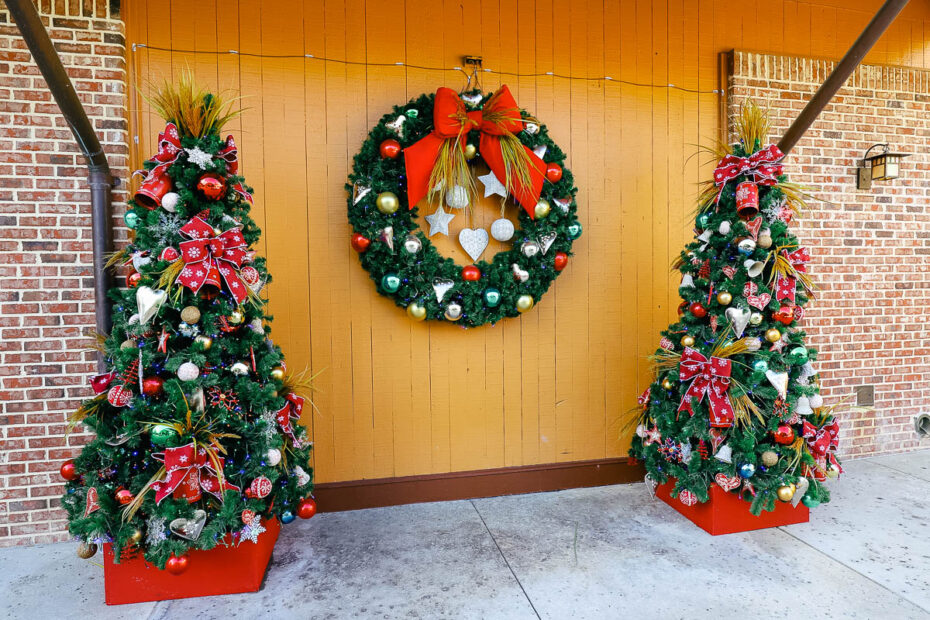 And, of course, there's this classic holiday display that's located near the Marketplace entrance.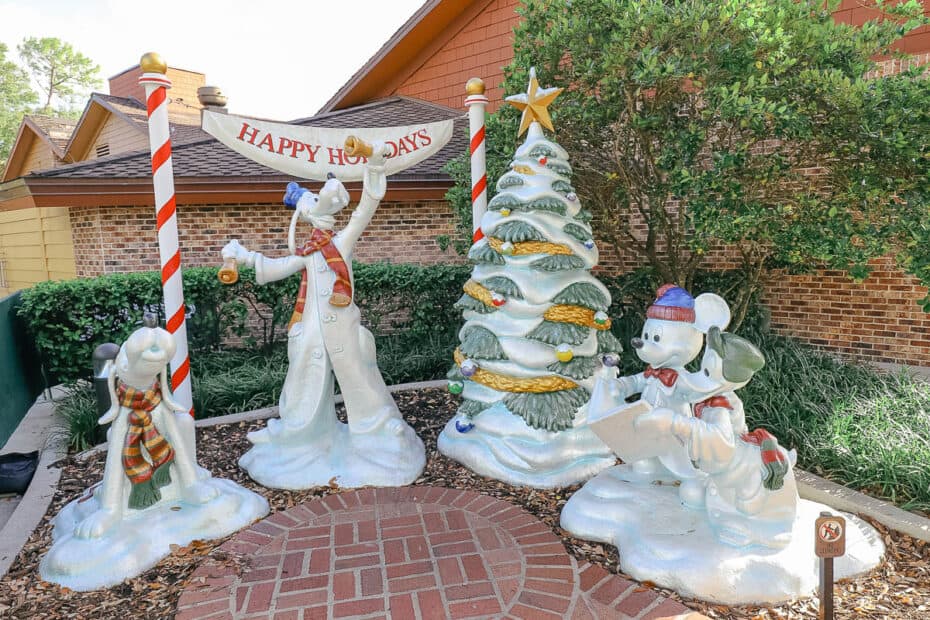 Hopefully, you'll have an opportunity to meet Santa Claus this holiday season!
For more of our articles covering Christmas at Walt Disney World, you might enjoy the following:
In the Comments
Do you plan to visit Disney Springs over the holidays? Will you have a family photo made with Santa Claus at Disney Springs?