The Boneyard at Disney's Animal Kingdom
The Boneyard is a massive playground at Disney's Animal Kingdom. It's one of those unexpected areas in the park that your children probably won't want to leave.
Seriously, The Boneyard at Disney World's Animal Kingdom is one of the best places in all of Walt Disney World for kids to be kids. Even I find myself a bit jealous of the area and wish I'd had such a nice place to enjoy when I was younger.
Let's take a closer look.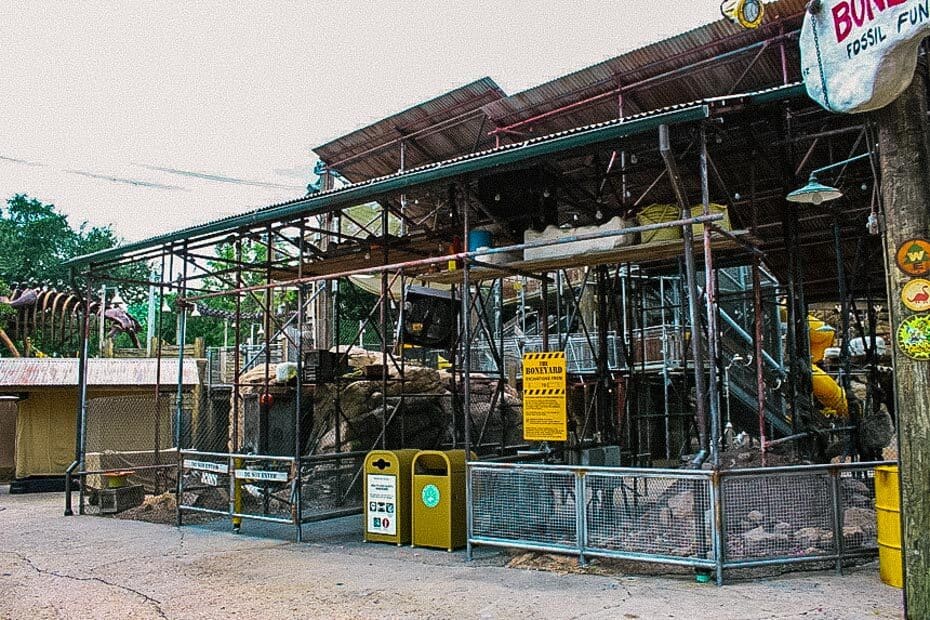 Here are the quick reference details for The Boneyard.
The Boneyard
Animal Kingdom

Location:

Dinoland U.S.A

Disney Height Requirement:

Any Height

Genie+

NA

Ride Type:

Playground

Seats Per Vehicle:

N/A

Rider Switch at Disney:

N/A

Good For:

Children

Scary Factor:

None

Must-Do List:

Low *But High for Kids

Perfect For:

Letting kids play while parents
take a break.

Special Mention:

None
The Boneyard
When you cross into DinoLand U.S.A. from Discovery Island, you'll walk underneath a dinosaur skeleton bridge. Just look up, you can't miss it.
This bridge is part of an extension of The Boneyard play area. You'll find the entrance for The Boneyard ahead on your immediate left.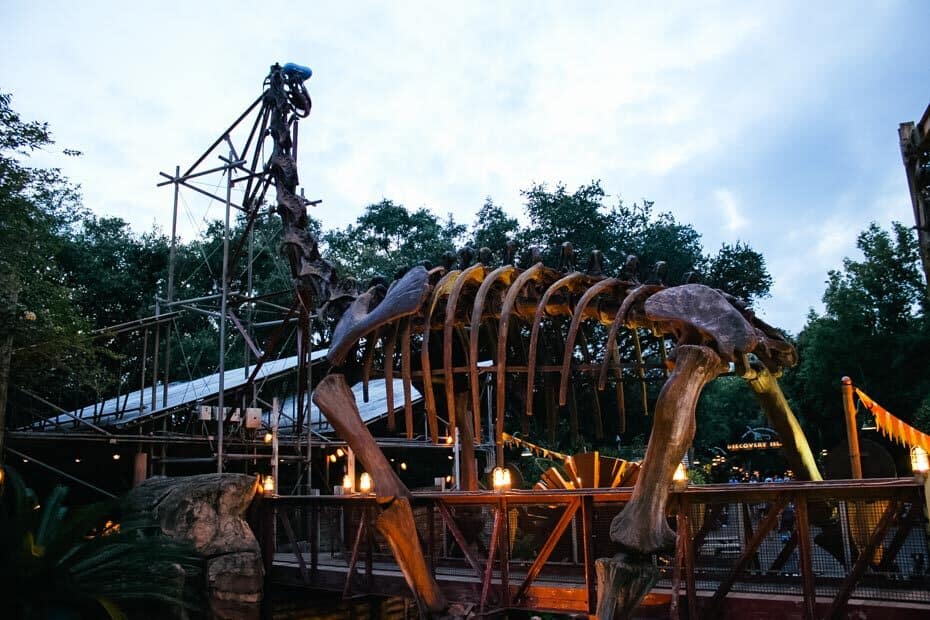 The Boneyard is a tremendously large play area. It might be compared to the size of one of those common indoor play areas that you pay admission to visit with your children.
There are a variety of ropes and climbing apparatus available. The Boneyard is made up of several different levels.
You'll find a few places for smaller children to play separately on the main level.
One of the most popular places at The Boneyard is the Dig Site. It's on the second level. You'll cross over the dinosaur bridge to reach this area.
This area is a bit calmer than the playground portion and offers children an opportunity to dig for fossils. You'll find a few plastic buckets and shovels to use in the area.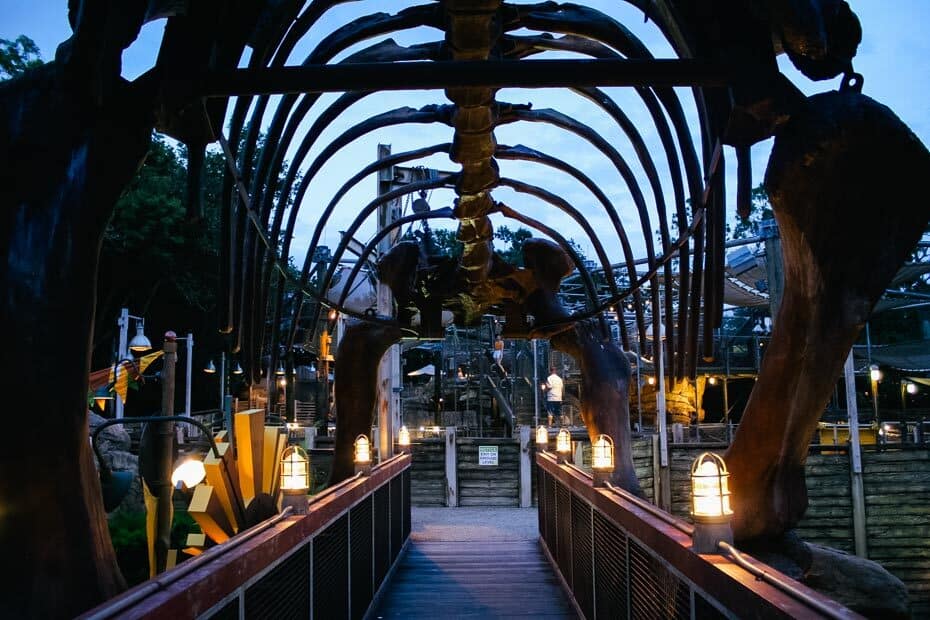 The Dig Site is a good place to keep your eyes on children as well. When you are in the larger, more open area, there are so many nooks and crannies, including caves and slides, that children can easily tend to disappear from sight momentarily.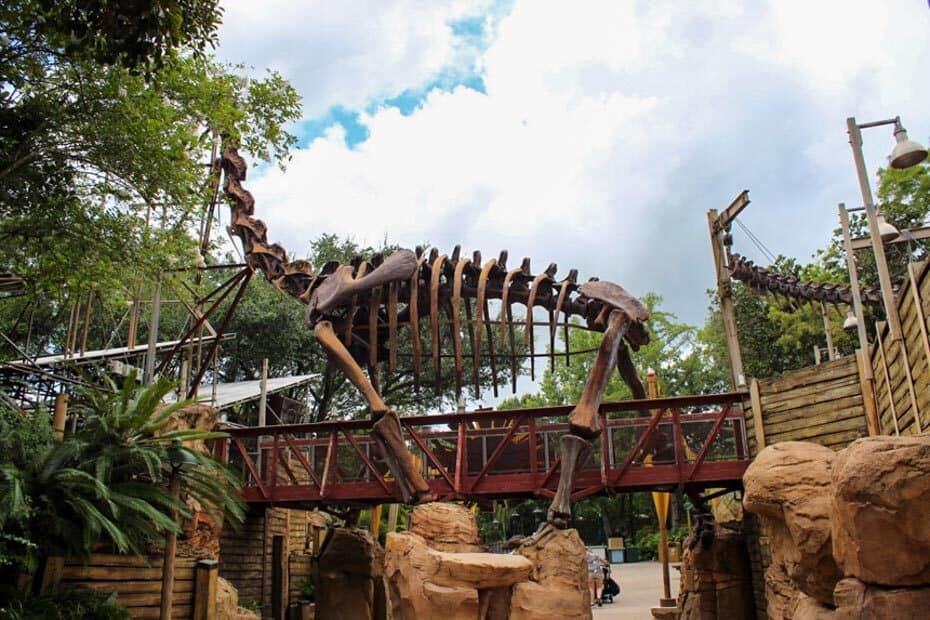 One thing I've noticed on my visits is that there's usually a cast member standing at the entrance. They won't let children in or out of the area unattended.
But that's not to say a child couldn't easily slip by when someone else was leaving at the same time.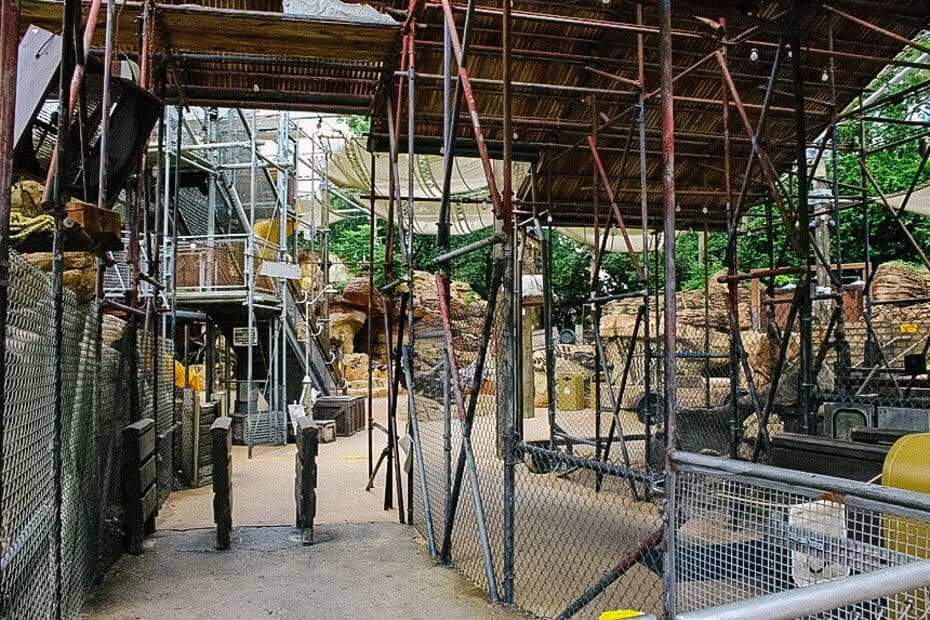 Keep this play area in mind for when the children need to burn off a little extra steam, and you need a break.
For other fun, child-friendly attractions at Disney's Animal Kingdom, you might enjoy the following:
Are you planning a Walt Disney World vacation? If so, you might like to browse the list of Walt Disney World Resort Hotels.
Some of our favorite resorts include:
In the Comments
What do you think about The Boneyard? Do your children enjoy this type of attraction?