Hawai'i Marketplace at Food and Wine (Coming August 15th in 2022)
The Hawai'i booth is scheduled to return to the Epcot International Food and Wine Festival on August 15, 2022. We'll update this article when it reopens.
One of the more popular booths at the Epcot Food and Wine Festival is the Hawai'i Marketplace. Hawai'i is where you can usually pick up a pork slider and some kind of menu item made with SPAM.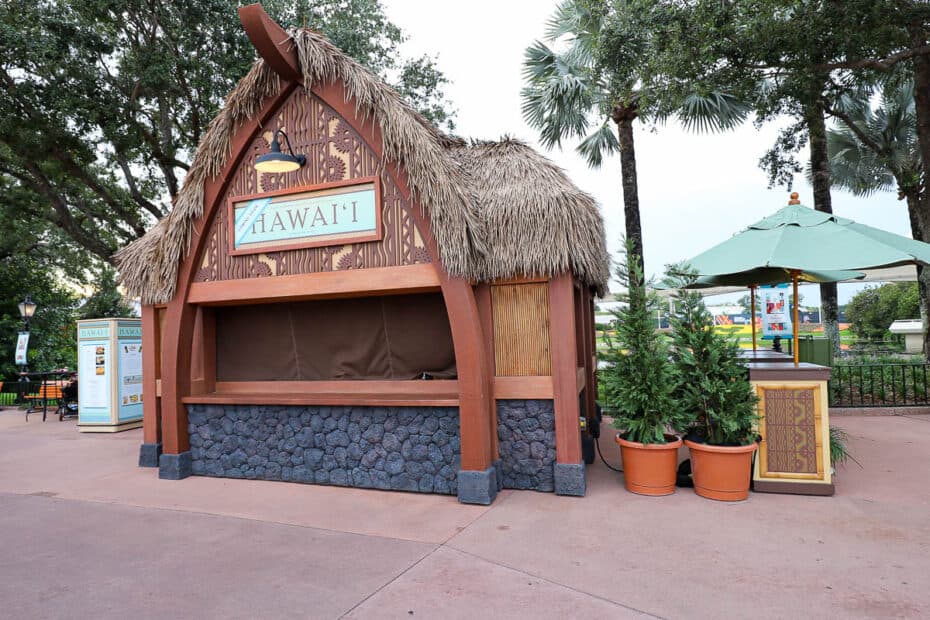 Here are the menu items slated for 2022:
Kalua Pork Slider ($5.75)
SPAM Musubi Nigiri ($6.00)
Passion Fruit Cheesecake ($4.50)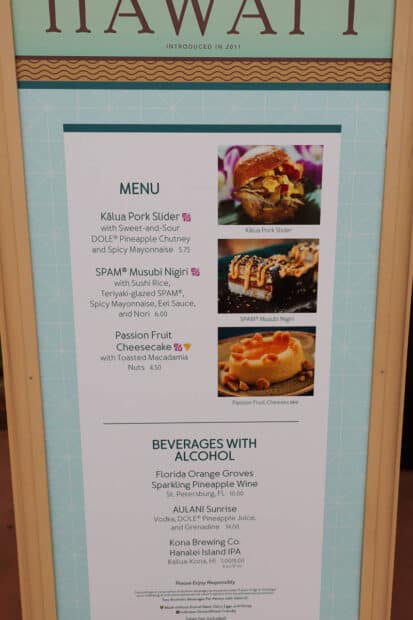 Beverages:
Kona Brewing Co. Hanalei Island IPA ($5.00 or $9.00)
Florida Orange Groves Sparkling Pineapple Wine ($10.00)
Aulani Sunrise ($14.00)
Prices for the food items at the Hawai'i Marketplace are reasonable. However, the Aulani Sunrise is usually fairly expensive.
Here's a look at the drink I ordered a few years ago. The drink was advertised as coming in a souvenir cup.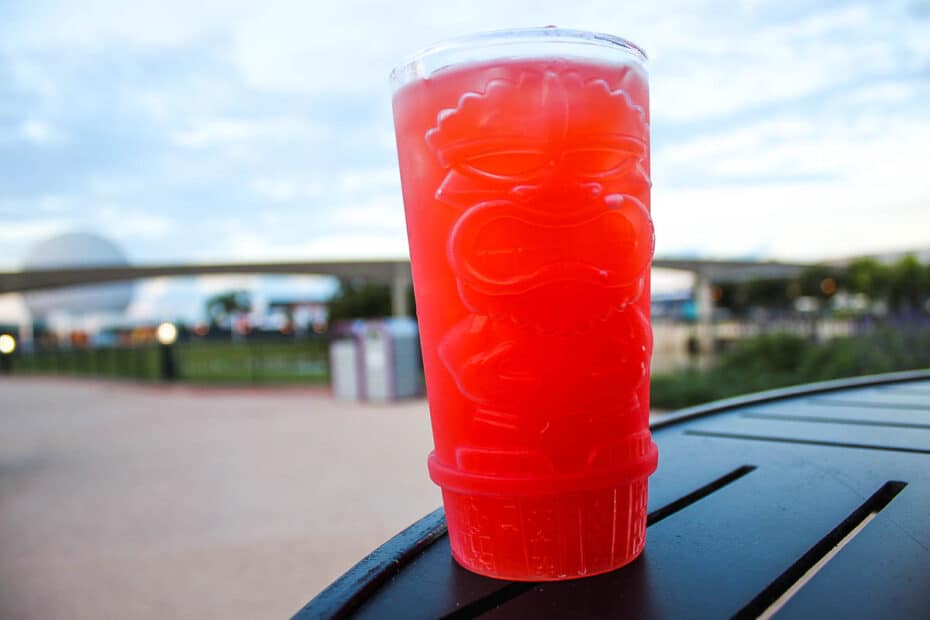 It was fine, like fruit punch, as far as taste goes. The drink was pleasant but nothing worth writing about on this blog.
The real disappointment was the souvenir cup that might have made up for the very basic drink. Unfortunately, this cup wouldn't last one cycle through the dishwasher.
The cup was made of the thinnest plastic I have ever encountered. Literally, it would crack if you squeezed too hard.
So definitely try a slider or maybe even SPAM if that strikes your fancy. But stay away from the plastic cup. The only authentic souvenir you'll come away with is the memory of how much you spent on the drink.
For more booths that have already opened, try these:
Are you thinking of planning a trip to this year's festival? You might enjoy staying at one of the following nearby resorts. Here are our reviews:
So, does anything on the menu at the Hawai'i Marketplace look appealing to you? Will you try the SPAM dish?