A Walk Through Living with the Land at Epcot
Living with the Land is located in the Future World portion of Epcot. It is my personal favorite attraction at Walt Disney World, and I'm excited to share a little more about it with you.
In a nutshell, Living with the Land is a slow-moving boat ride that travels through two different areas. The first portion is admittedly a little dated, but the second portion kind of blows you away. Let me tell you what you need to know to experience this attraction on your next vacation.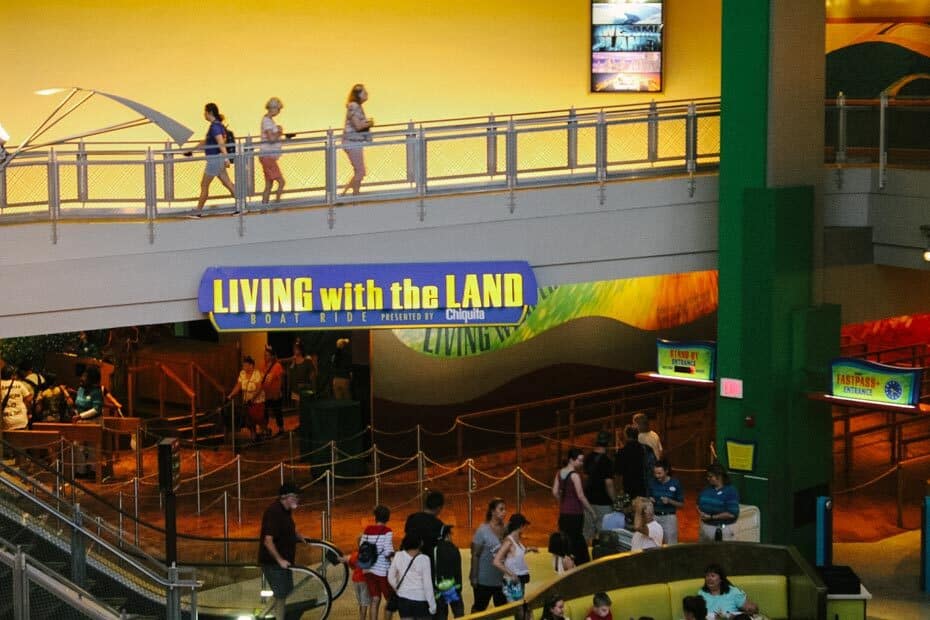 Below are the quick reference details for Living with the Land.

Living with the Land

Epcot Attractions

Location:

The Land Pavilion

Disney Height Requirement:

None

Epcot FastPass:

Yes, when available

Ride Type:

Slow-Moving Boat

Seats Per Vehicle:

Averages four per row

Rider Switch:

None

Extra Magic Hours:

Mornings
Evenings

Good For:

Everyone

Scary Factor:

None

Must-Do List:

High Priority

Perfect For:

Those with a green thumb!

Special Mention:

Behind the Seeds Tour for those with more interest.
Living with the Land
Living with the Land is located on the bottom floor of the Land Pavilion at Epcot. When you enter the pavilion you are actually on the second floor so you'll need to either use the stairs, escalators, or elevators to access the bottom floor. Living with the Land's queue is visible from the upper floor and you'll find it on the far right-hand side of the building.
Typically, the best time to ride Living with the Land is earlier in the morning or after 4:00 p.m. when lines in this area tend to die down a bit. It's important to know that Living with the Land usually closes earlier than other attractions.
On average the ride usually closes shop around 7:00 p.m. in the evening. So you want to make sure you experience the attraction prior to closing. The only exception to this is when Epcot offers evening extra magic hours or has a special event. On those evenings Living with the Land is open until whatever time the park fully closes.
So if you are there on a day that offers a special closing time, then you might want to ride it twice. I always recommend riding Living with the Land at least once during the daytime hours. The opportunity to experiences the greenhouses after dark brings new light on the ride as well. Maybe, moonlight?
Living with the Land does offer FastPass and it will be a benefit to your party during busier times of the day. Waits typically run from 30-45 minutes for this attraction when posted. This is usually one of my top second-tier choices at Epcot. Additionally, you can usually receive this as a fourth or more FastPass option while refreshing in the park.
Living with the Land is a slow-moving boat ride that initially journeys through four different types of ecosystems. You'll float through representations of a rainforest, prairie, desert, and a farm. These areas are fairly dark and cool, making it a great attraction to head to when the outside temperatures are unbearable.
Eventually, you will begin to see the light at the end of the tunnel as your boat approaches the greenhouse portion of Living with the Land. Here everything will brighten up and come alive just as much as the surrounding plants. This attraction offers a neat and inventive way to tour a greenhouse as you float along down the waterway. I can probably show you better than I can tell you. Allow me to share a few photos.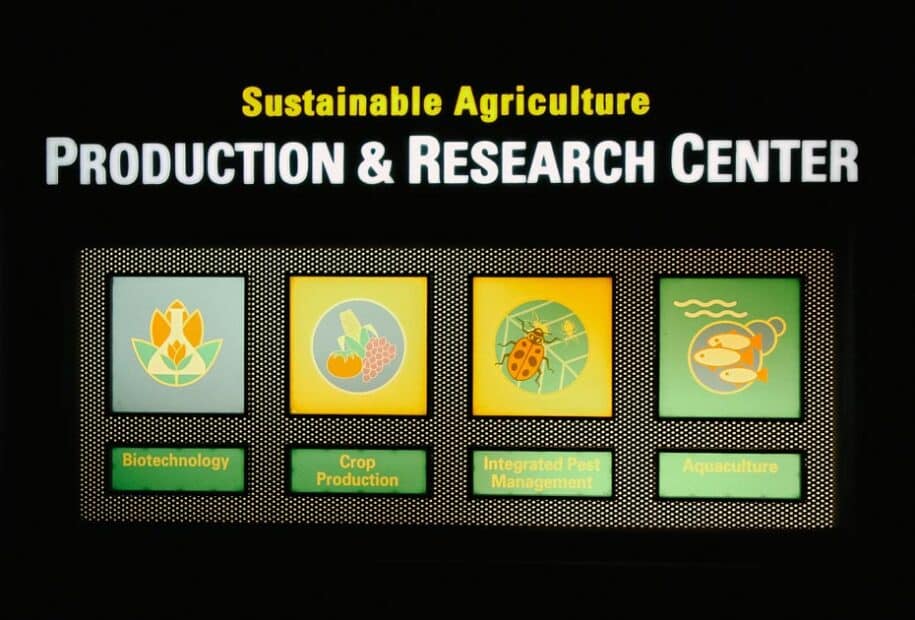 Above you can see the different types of agriculture in the production and research center, also commonly referred to as the Epcot greenhouses.
And there's that light at the end of the tunnel.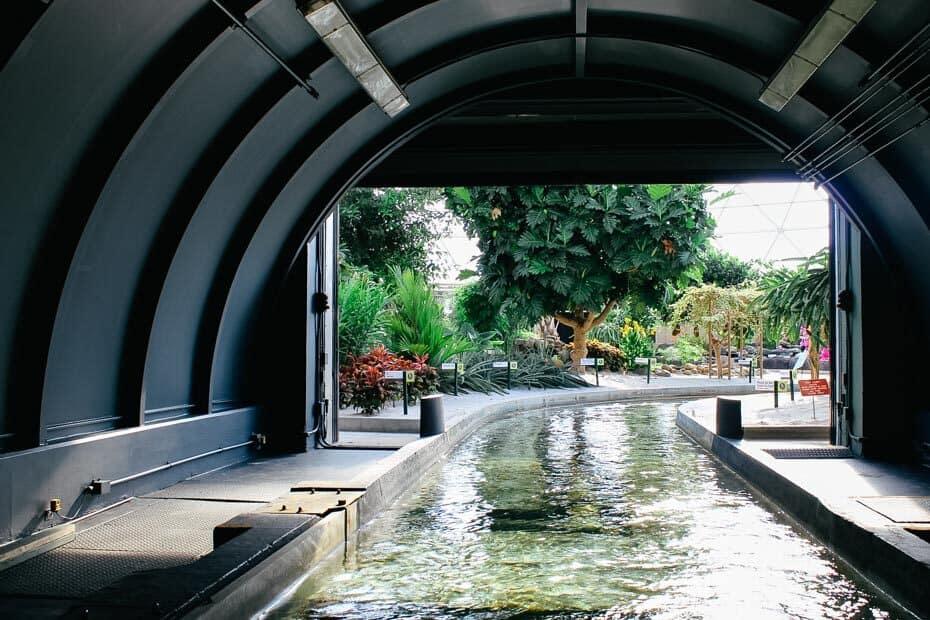 All of the plants have labels on them in the greenhouse. This one appears to be African Blue Basil.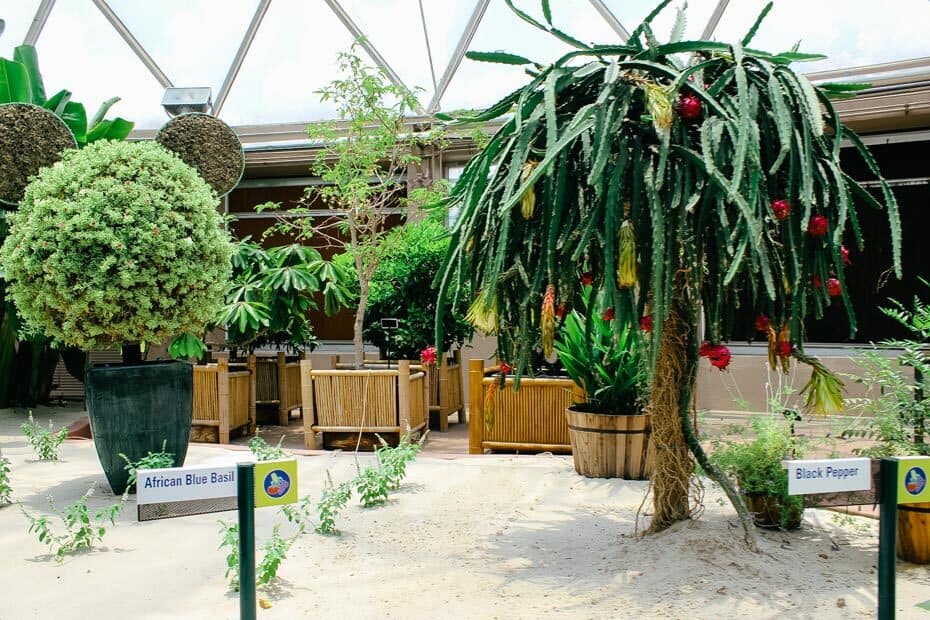 And Bougainvillea which is commonly grown in humid climates. You'll see a lot of this plant around Louisiana and even the tropics. Oh and there's plenty at Animal Kingdom as well.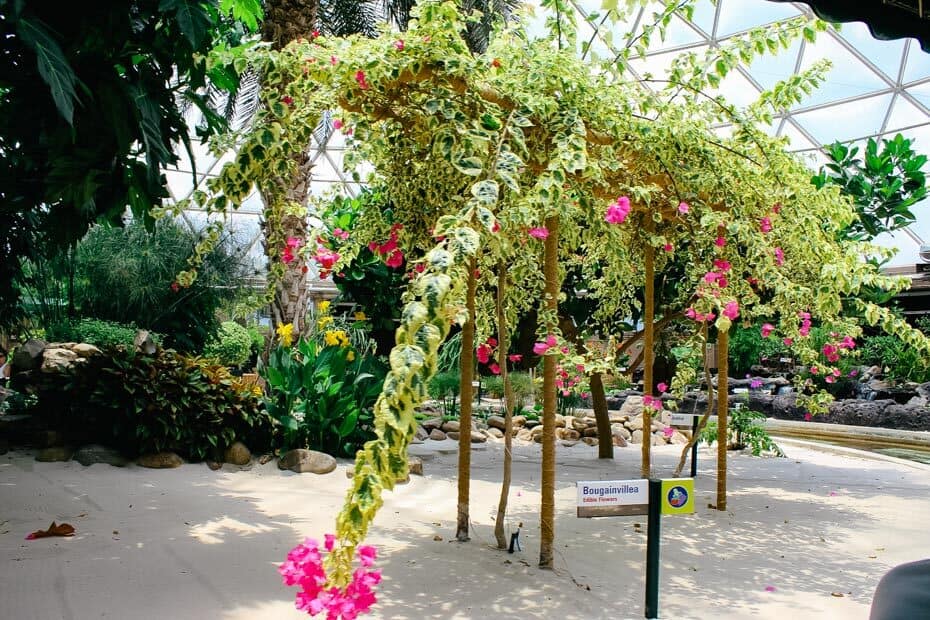 Papaya are plentiful on the trees in the greenhouse.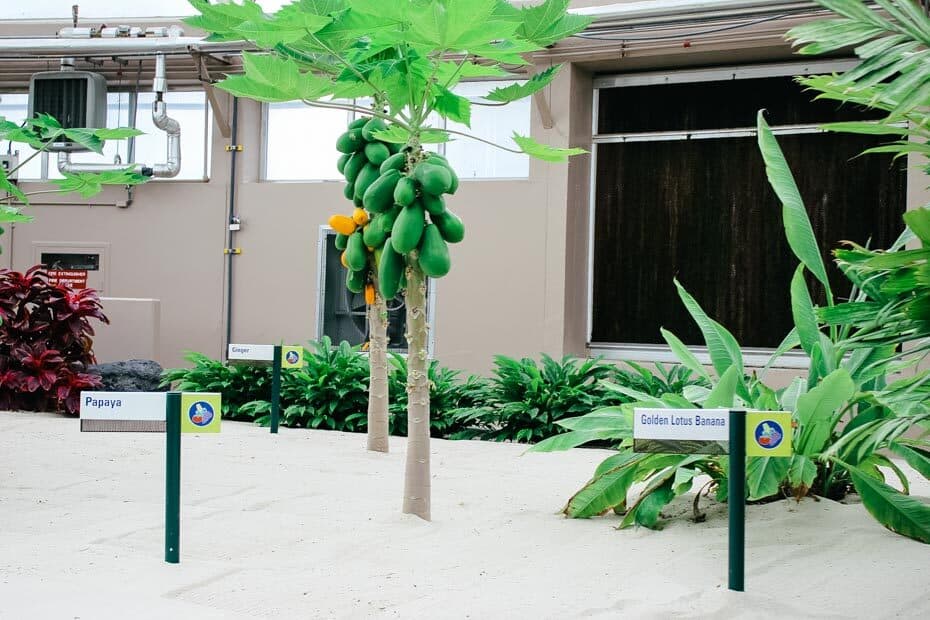 There's also this nice zen-like area with floating water lily's, bamboo shoots, and waterfalls. I spot a hidden Mickey below.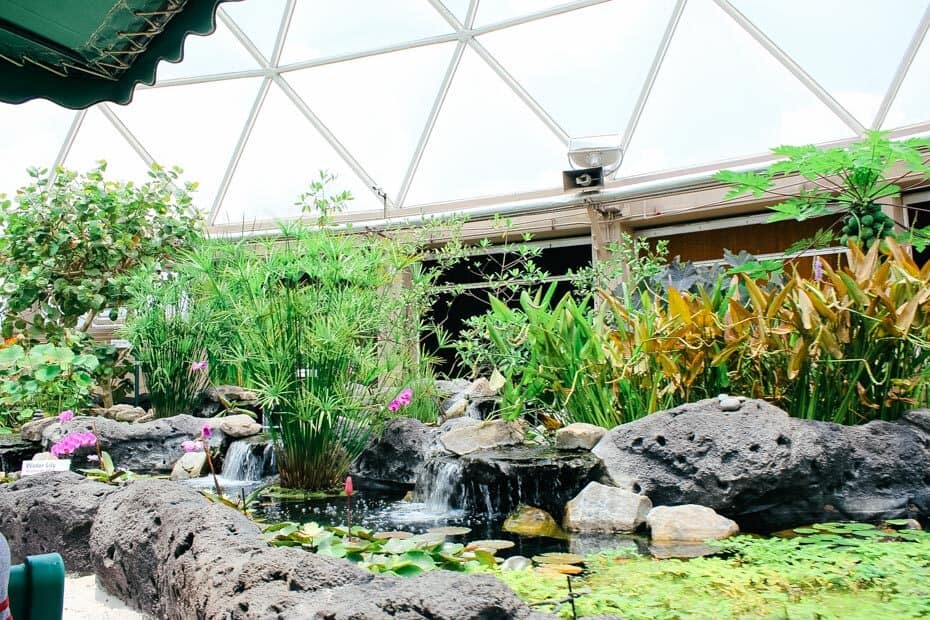 If you have more than one day at Epcot I recommend riding Living with the Land on different days and trying to note the growth in some of the items over the week. Take this dragon fruit plant for example, one day it was just a baby.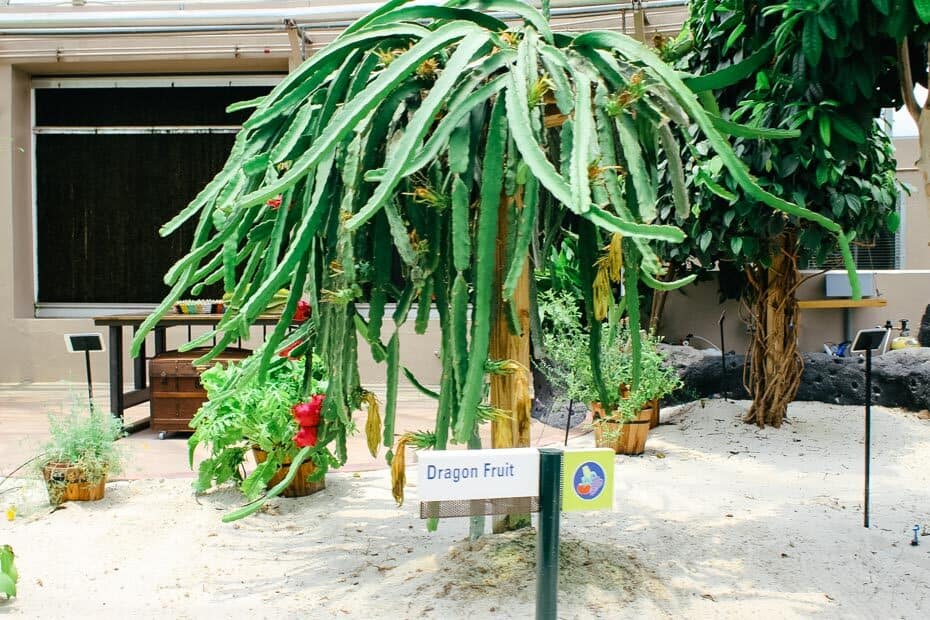 On another visit, I took this picture below that shows it had grown substantially more.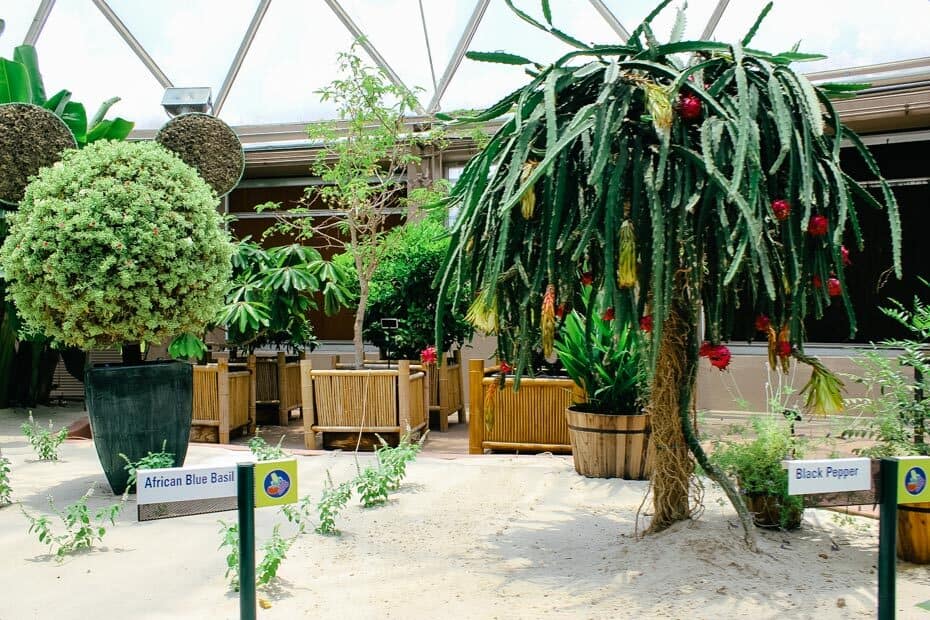 And then below this is Dragon Fruit planted in an entirely different area is fully grown. These particular pictures were taken over the course of a couple of months granted.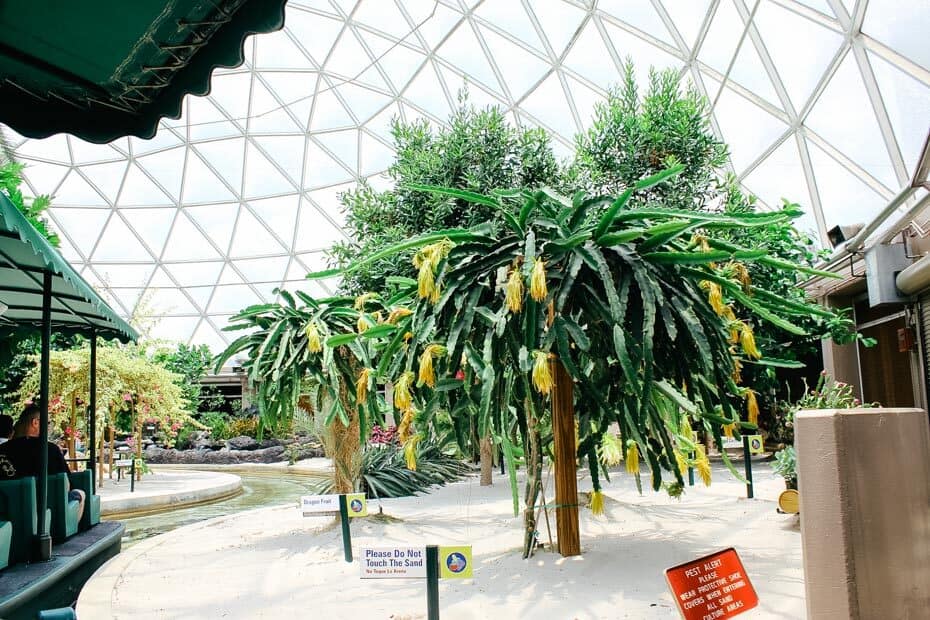 But all the same smaller plants like daylily's and sunflowers sometimes grow from inches to full-grown plants within a week's time.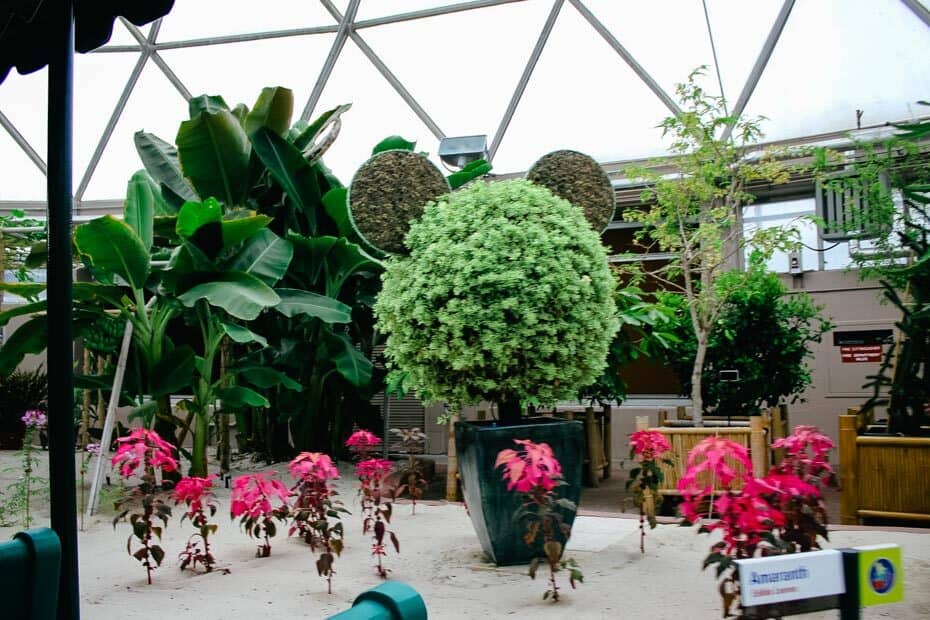 I always love it when the sunflowers are fully grown. They are really beautiful and grow rapidly. This is for sure one to look out for if you get to ride more than once on your vacation.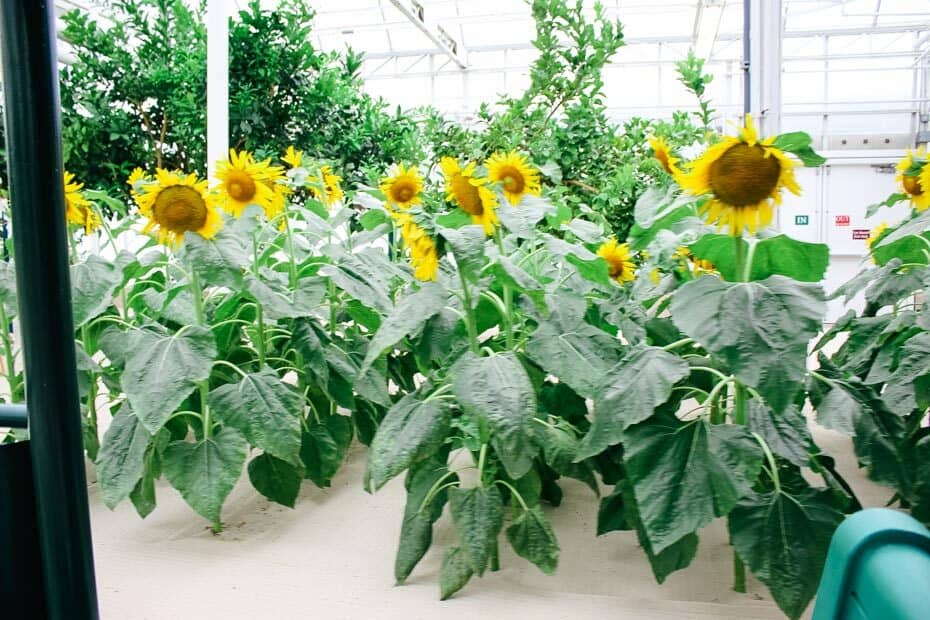 As you float down the little greenhouse river you'll see a variety of vegetables being grown in unique ways.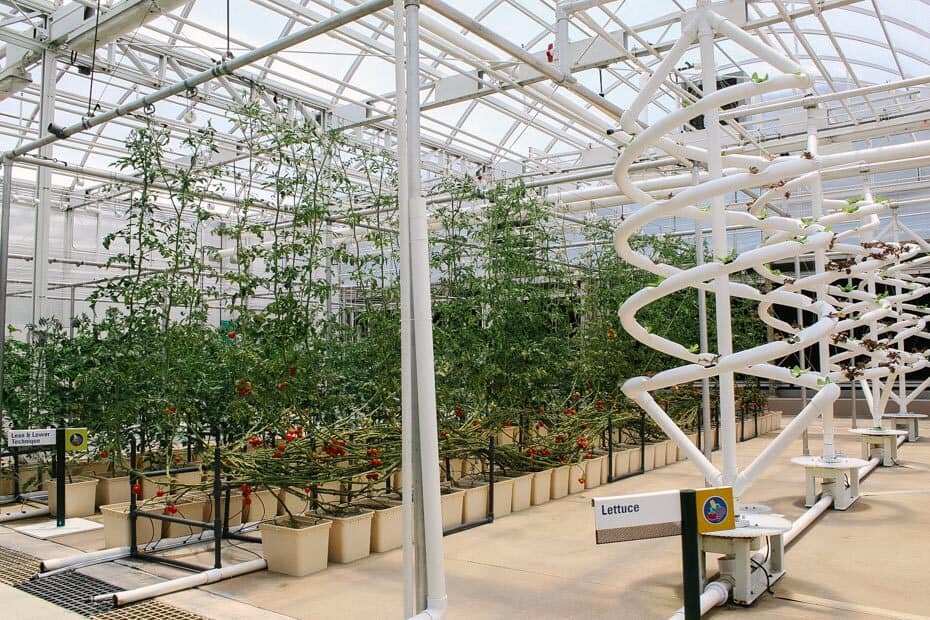 Nothing in this area appears to be rooted in the ground.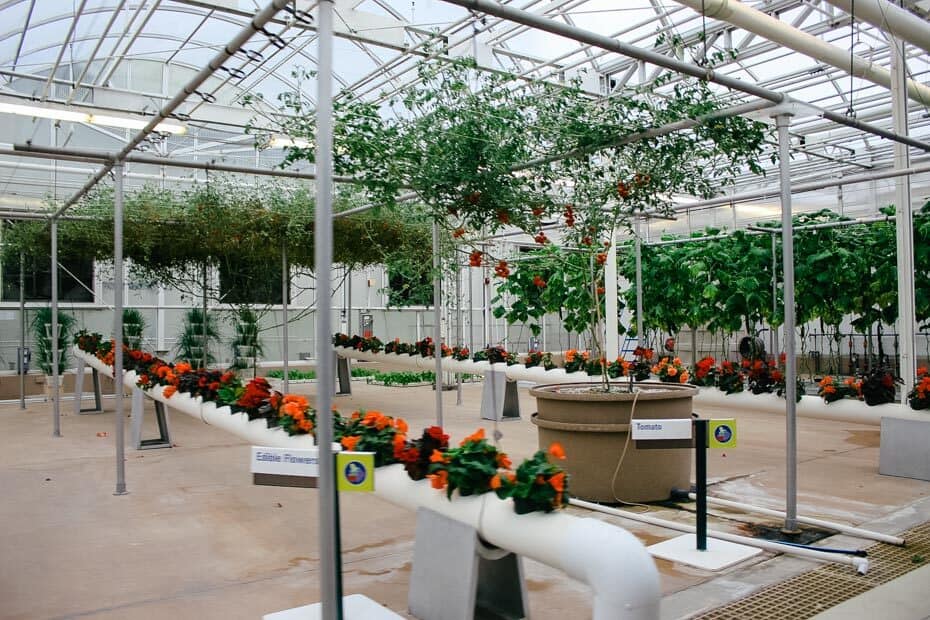 In fact, you'll find that most plants are hanging from above.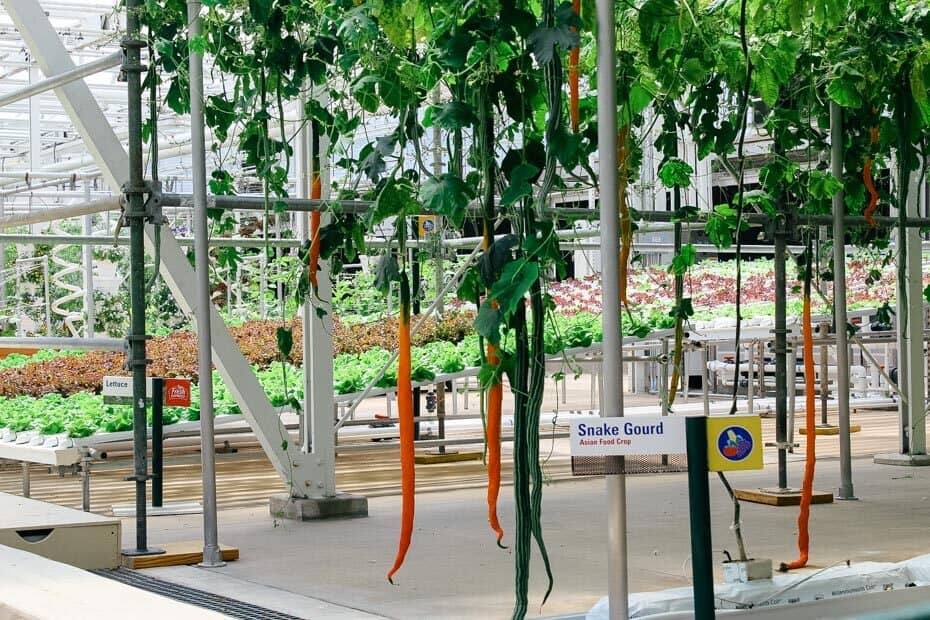 As you come around the bend, you'll probably find it difficult to take in everything.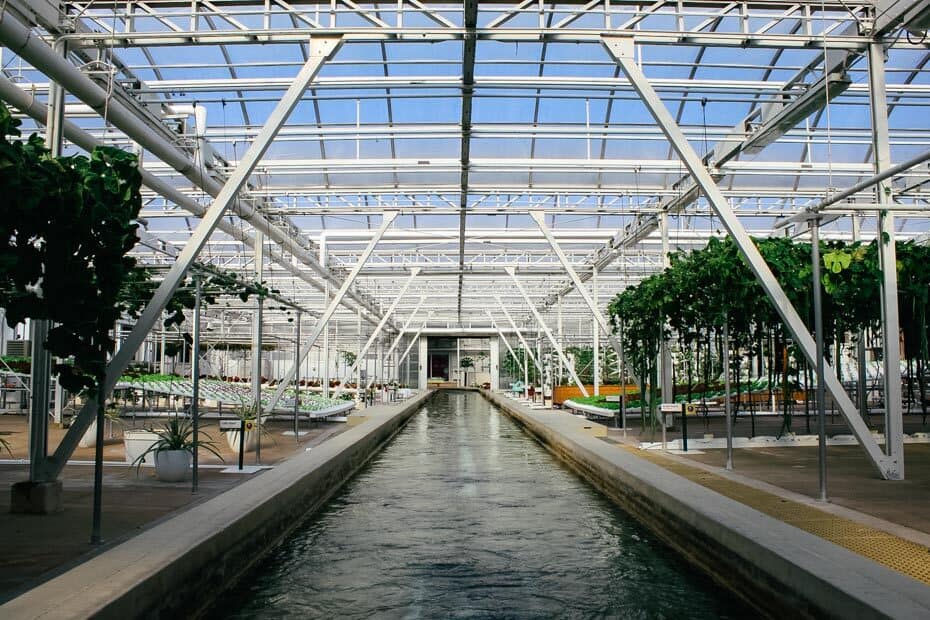 Every time I ride this attraction I sit quietly in my seat and always smile when I hear others sharing their amazement at how things are done here in the greenhouse.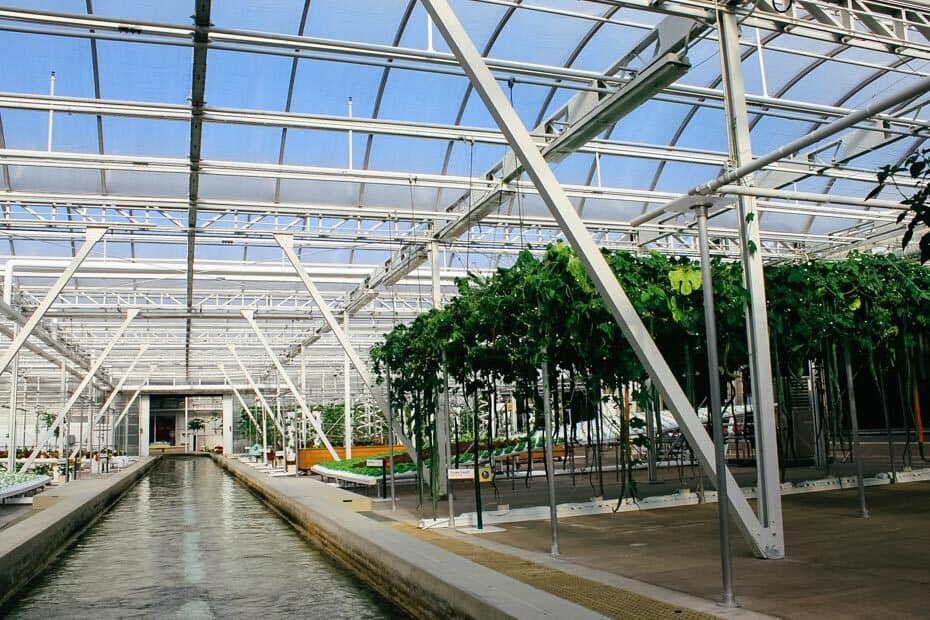 It's always fun to hear people call out common vegetables as if they have never seen them before. But I totally get it.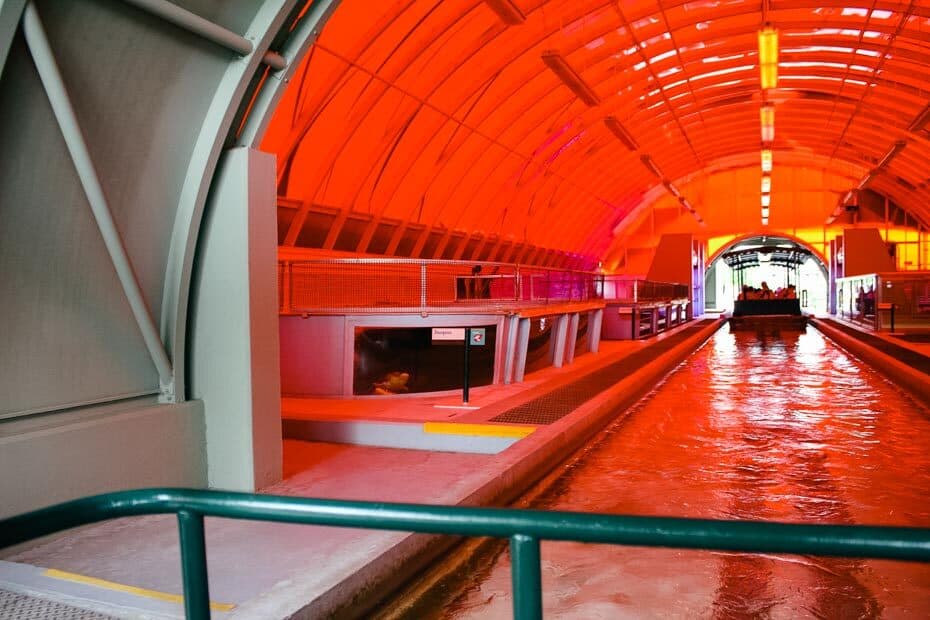 Now the hydroponic fish tanks are not something you see every day.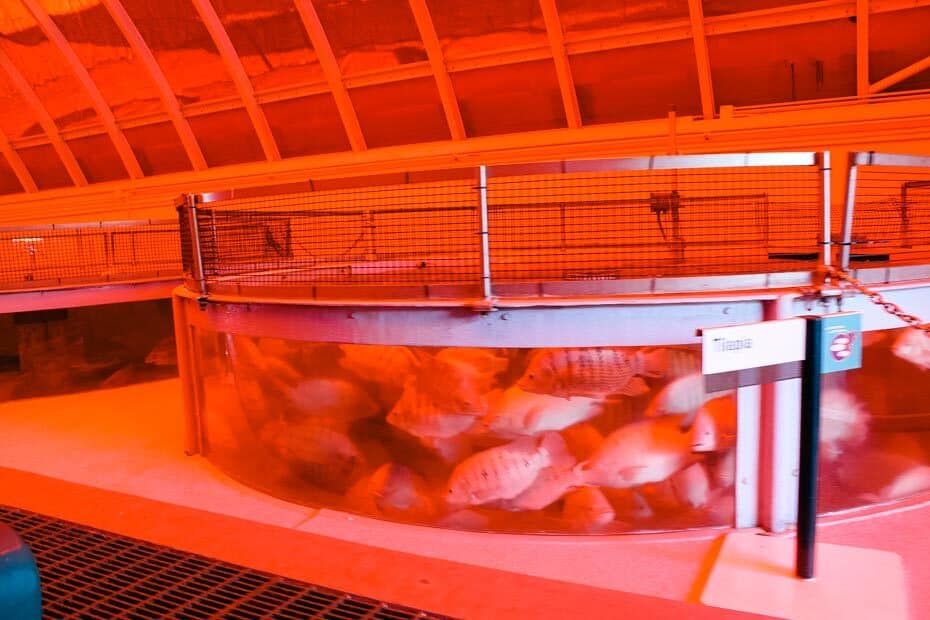 If you keep looking, you'll probably even find a few more hidden Mickey's. Okay some of them aren't really hidden, but if you aren't paying attention you won't see them.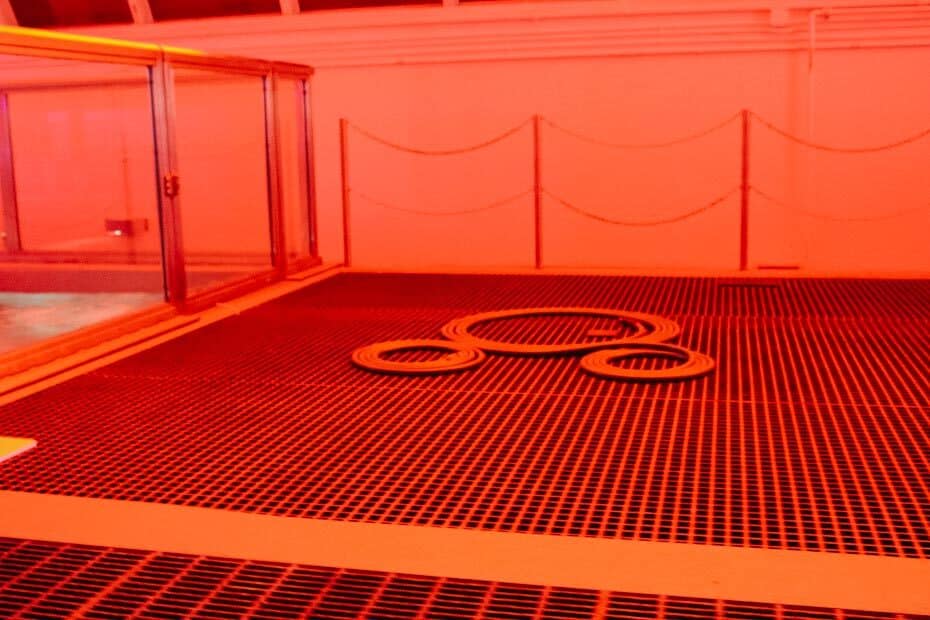 Toward the end of the ride you'll see a variety of edible flowers and herbs.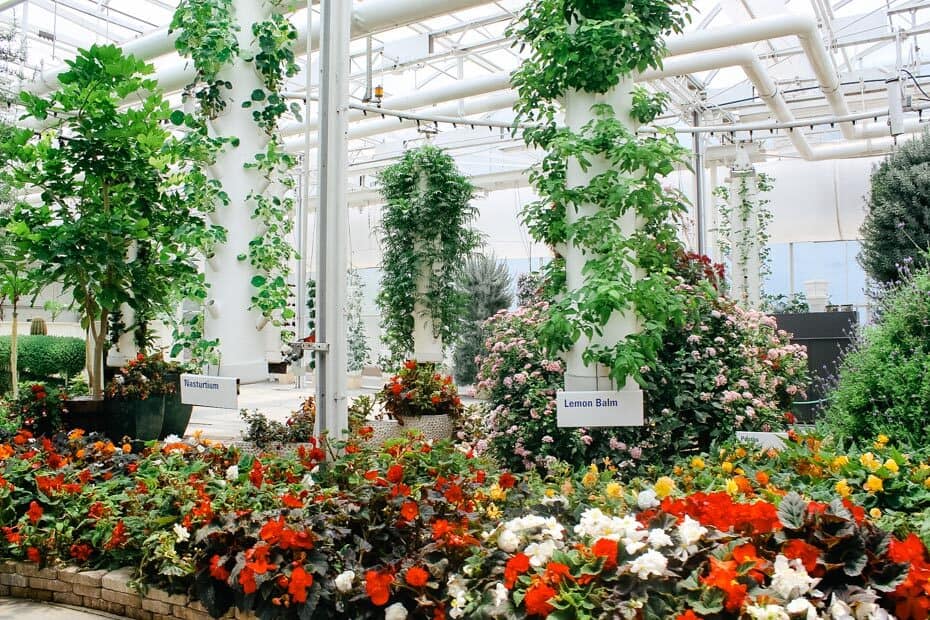 Lastly, you'll pass by the Biotechnology lab where you might even see a few cast members at work.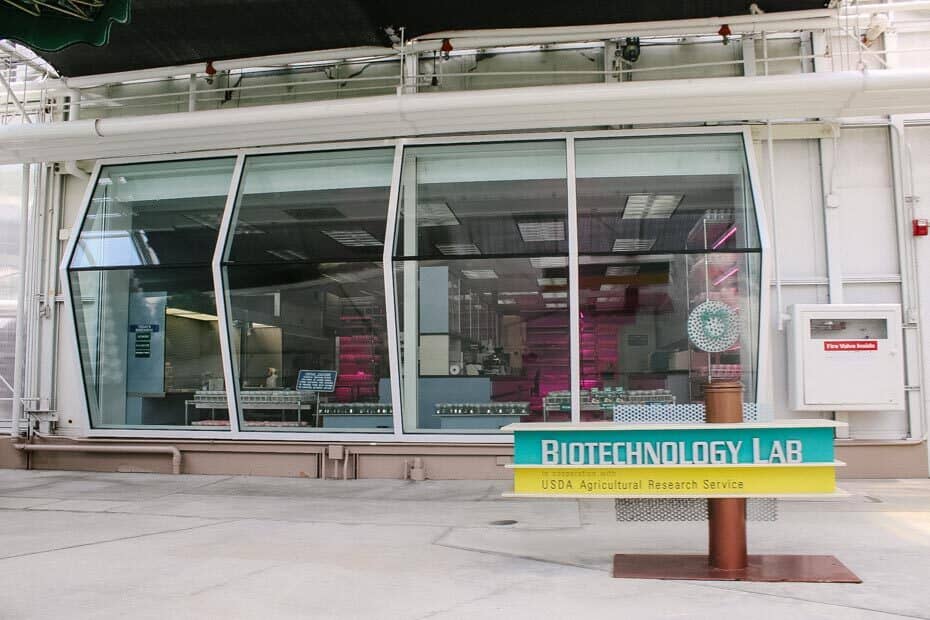 I'm pretty sure if I ever had to have a job at Walt Disney World, this would be the place I wanted to end up.
Behind the Seeds Tour Info
At the end of the Living with the Land, there's some information about an additional walking tour of the greenhouses. This usually runs around $25.00 and lasts for over an hour. There's a desk past the exit for signing up and a minimal extra cost if anyone is interested. You can even book it in advance on Disney's site here if you like.
I hope you enjoyed the spin through the greenhouses today. Eventually, I plan to do a full review of the Behind the Seeds Tour. But I'm saving it for a special occasion. Don't worry I have the ideal time in mind!
For those of you who prefer to spend a little more time at Epcot, than any other theme park, you might want to consider an Epcot Resort Hotel. They include the following:
Or you might enjoy browsing the full list of Walt Disney World Resort Reviews.
If you love Living with the Land as much as I do leave a comment below and let me know.