A Ride on Disney World's Haunted Mansion
Haunted Mansion is one of the most all-time famous and classic attractions at Walt Disney World. Between the amazing queue, dramatic pre-show, and chilly doom buggy ride, guests will find themselves enthralled with all of the comings and goings.
Not only that but the ghosts that reside in the Haunted Mansion love for guests to visit. They are friendly ghosts after all.
This reviews covers Disney World's Haunted Mansion and includes important details for adding it in to your next vacation.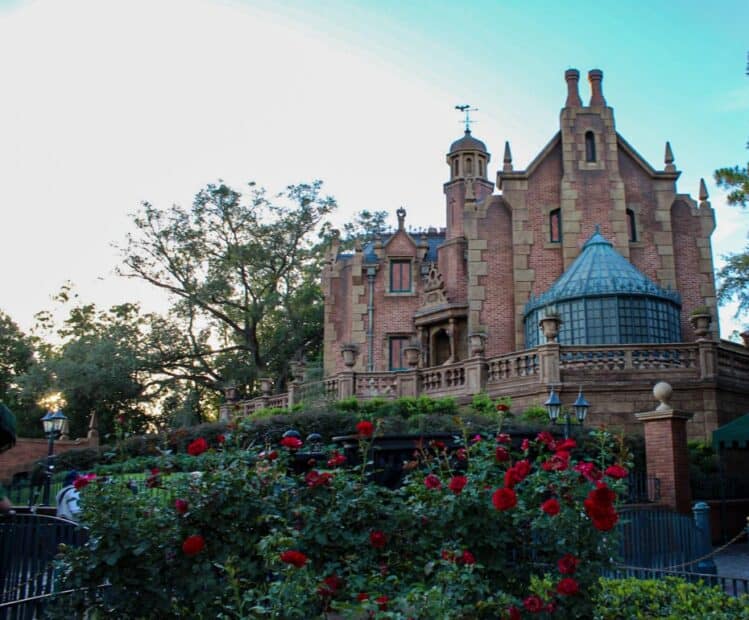 The table below has a list of quick reference information for experiencing Haunted Mansion.
Haunted Mansion
Magic Kingdom

Location:

Liberty Square

Height Requirement:

None

Magic Kingdom FastPass:

Yes, when available

Ride Type:

Slow-moving/Omnimover

Seats Per Vehicle:

Two to Three per Doombuggy

Rider Switch:

None

Extra Magic Hours:

Evening

Good For:

Anyone

Scary Factor:

Mild

Must-Do List:

High Priority

Perfect For:

Kids, Tweens, Teens, Adults

Special Mention:

There's an on-ride photo opportunity in
the first hall of the ride.
Haunted Mansion at Disney World
The Haunted Mansion will rank high on most guests must-do list when visiting Walt Disney World. In fact, one of the greatest things about the attraction is that even though it's a "Haunted House" there's nothing scary about it.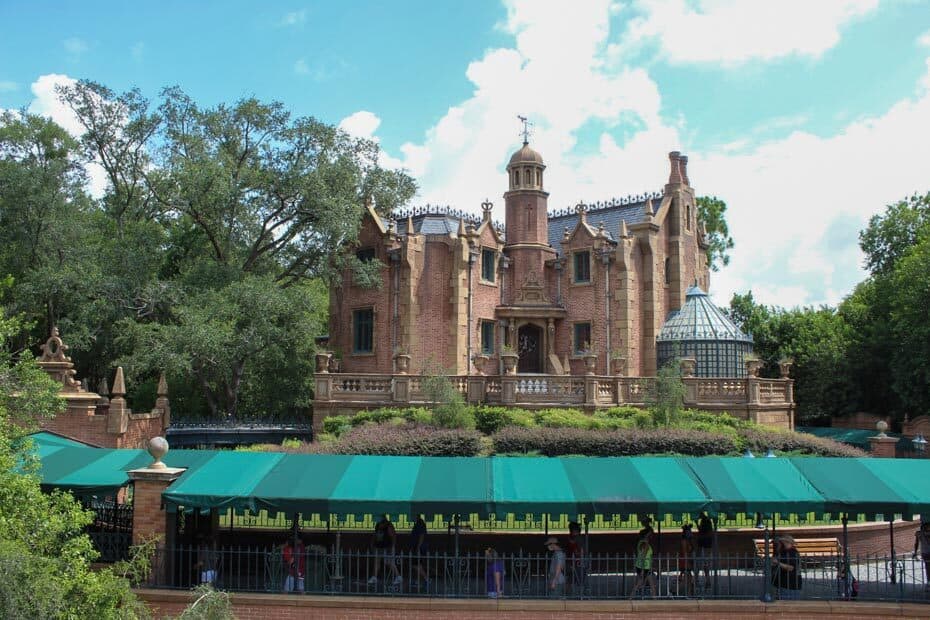 Which makes Haunted Mansion work well for any age with no ride restrictions. It also means that lines for the attraction will be fairly lengthy the majority of the day.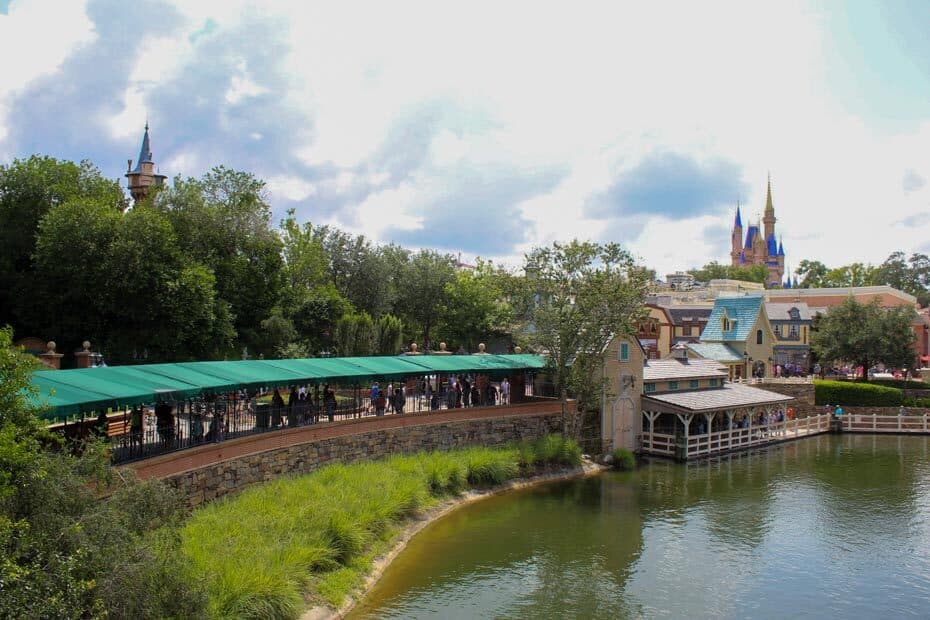 And if the name of this attraction still scares you a bit, you can take it from me, it's not scary. I refuse to watch scary movies or visit any haunted houses. They scare me! But the Haunted Mansion isn't the slightest bit frightening and is one of my all-time favorite attractions.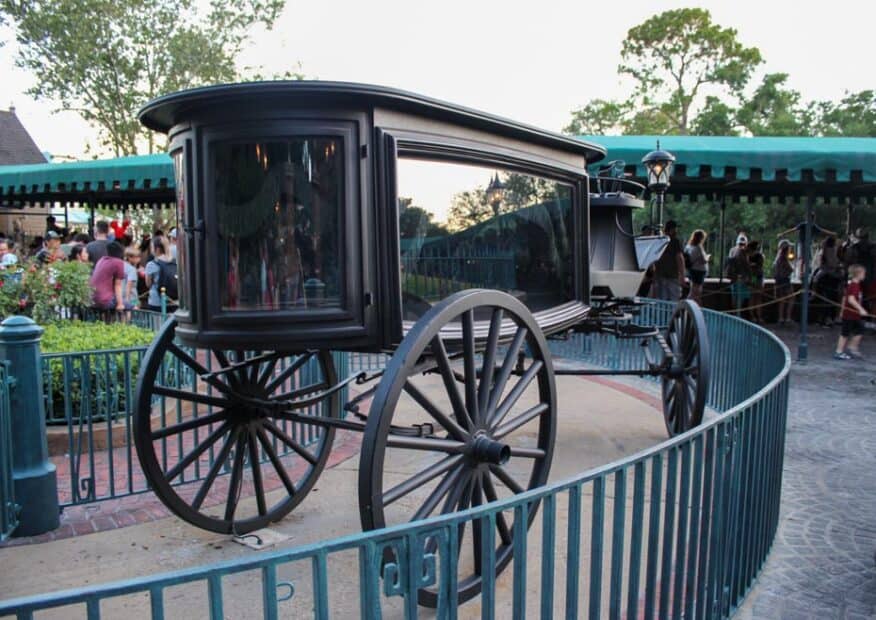 The Haunted Mansion's standby queue is also something worth taking the time to see if the lines are reasonable. You'll find nice views out toward Tom Sawyer Island and the Liberty Square Riverboat.
Eventually, you'll make your way down to the cemetery and tombs right before the main entrance. This area provides a few interactive elements along with grave humor, literally.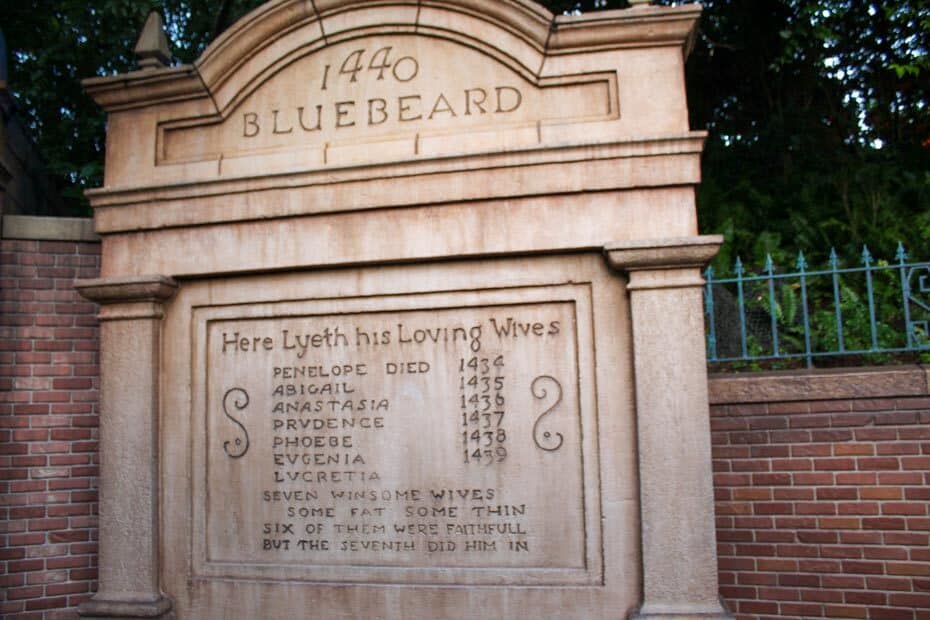 Once you are escorted inside the foyer prepare to wait momentarily as they prepare your tour of the Haunted Mansion. Before you know it you'll find yourself sinking down to the lower level and released into another line. Or so it seems.
If you are here on a busier day I would take my time and let the stretching room clear out. Sometimes this specific area becomes a bit of a stampede with people trying to push to the front of the line. Letting a few people go ahead shouldn't affect the outcome of your experience or overall day.
You'll then enter a second line that usually moves pretty swiftly. There you will step onto a moving platform where your doom buggy awaits. Typically, two adults and one small child or similar can easily fit into each doom buggy.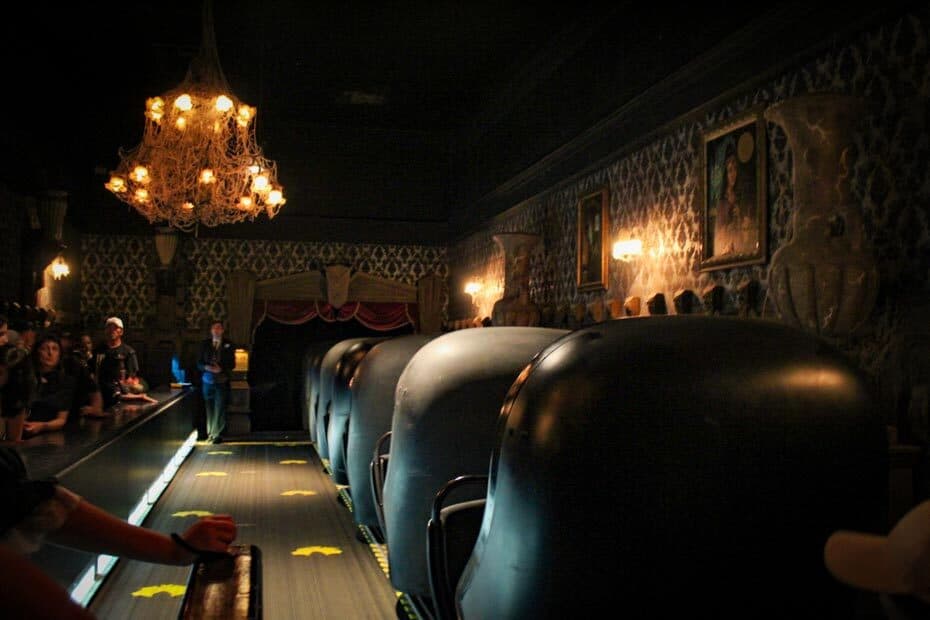 For those of you with the Memory Maker, you'll want to take advantage of the Haunted Mansion PhotoPass. During the initial hallway of the Haunted Mansion there are several picture frames hanging on the wall. This is where the on-ride photo opportunity is, so make sure to smile as you look straight ahead.
The Haunted Mansion has several different scenes as you make your way through. There's also a fun area where you face a couple of mirrors and realize that you aren't actually alone in your doom buggy.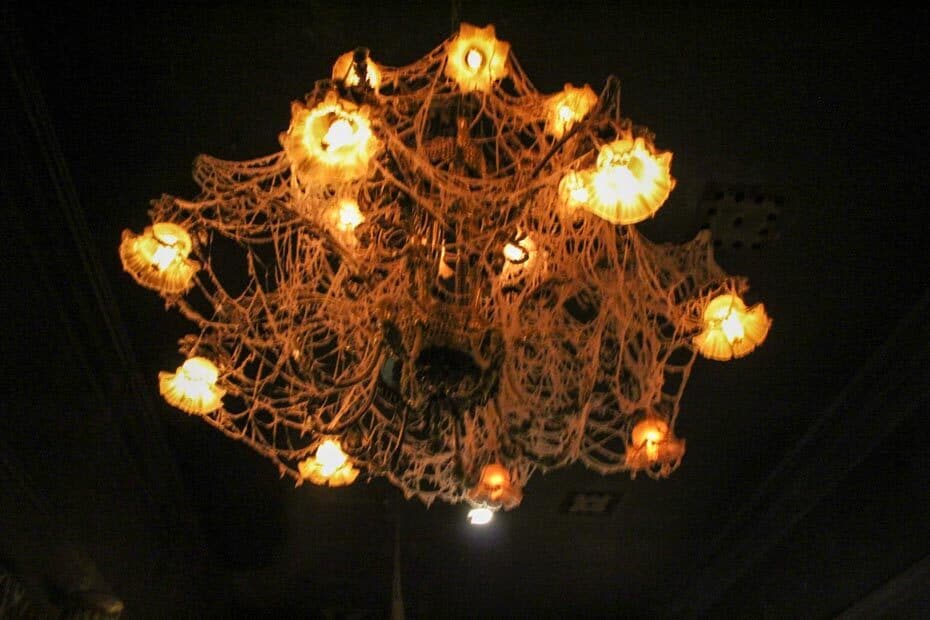 It's always fun to see which Hitch-hiking ghosts have materialized when you weren't looking.
As far as the best time to ride Haunted Mansion goes it's important to remember that lines will normally be very long the majority of the day. It's usually better to try and ride before 10:00 a.m. and after 7:00 p.m. or so depending on that day's hours of operation.
When FastPass is available, I usually recommend securing this attraction as a fourth or more option. However, you will bypass the queue elements and head straight to the stretching room when using FastPass.
When you exit the Haunted Mansion you might also notice the pet cemetery to the left-hand side.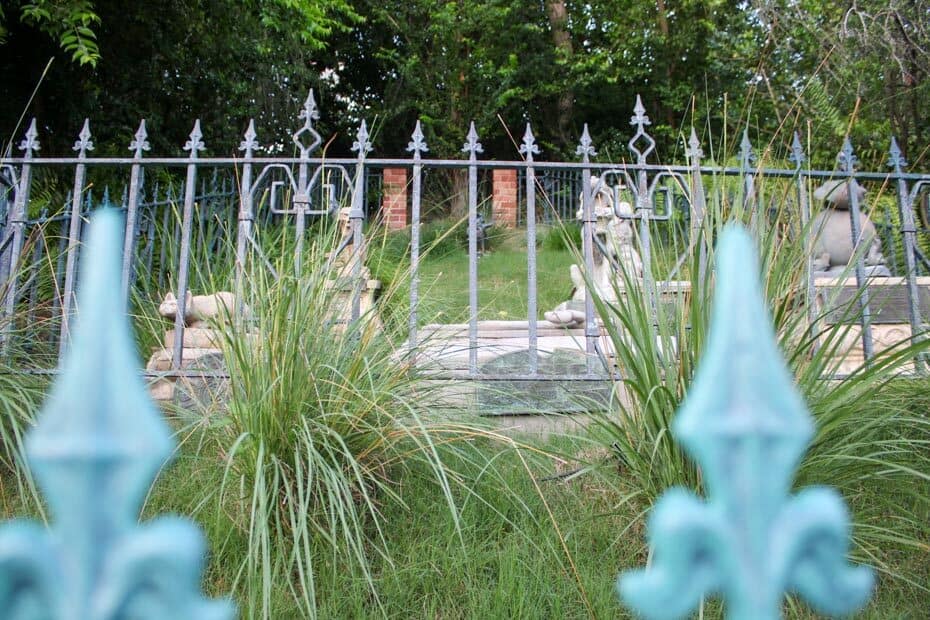 To experience the Haunted Mansion via YouTube: Complete Ride
This Magic Kingdom attractions list offers a full look at every single ride with reviews in the park. Or you might also enjoy these specific attractions in the same area:
Resorts Gal specializes in Disney World Resorts, Characters and Dining. Make sure to check out some of our resources like the list Walt Disney World Resorts with reviews. That article has a list of every single resort review we have available on the site.
For planning dining reservations, we have a full list of our Disney restaurant reviews available. You might enjoy browsing some of our Magic Kingdom Resorts dining guides:
Our most popular reviews include Disney Springs restaurants (the best list) and I keep a timeline going of Loungefly bags for Disney.
Lastly, the Haunted Mansion at Disney World is one of my all-time favorites. It's definitely a classic, what do you think about it?