Tomorrowland Transit Authority PeopleMover
The Tomorrowland Transit Authority PeopleMover is a slow-moving attraction at Walt Disney World's Magic Kingdom. The PeopleMover for short, is an elevated tram that travels through and around Tomorrowland offering glimpses of the park from a different viewpoint.
This attraction is one of the most relaxing experiences at Magic Kingdom and makes for the perfect place to take a break. In this review, we'll take a closer look at the ride's specifics and a few tips for the best times of the day to ride the PeopleMover. Spoiler there isn't a bad time to ride it.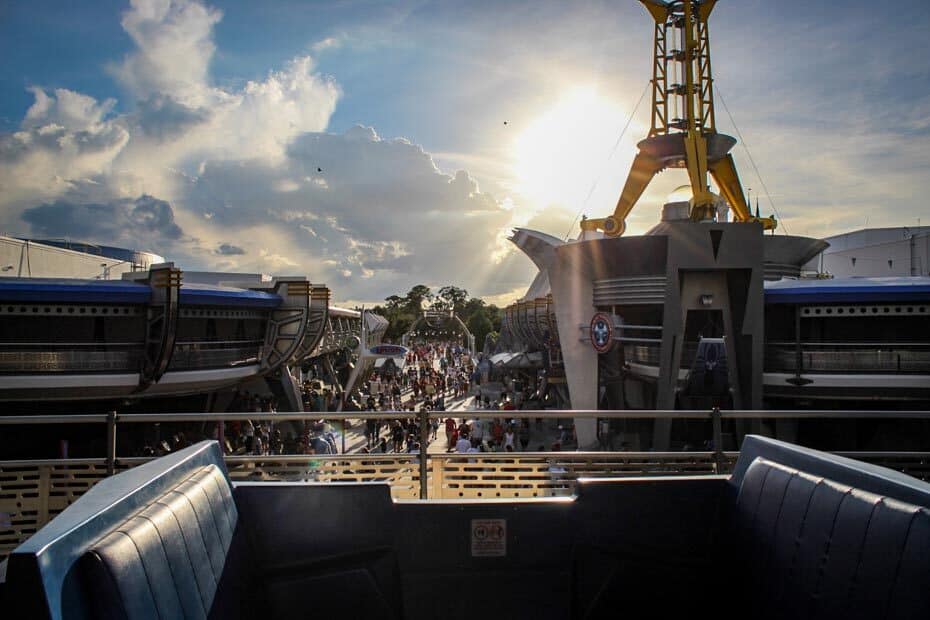 Below are a few quick references for the Tomorrowland Transit Authority PeopleMover.
Tomorrowland Transit Authority PeopleMover
Magic Kingdom

Location:

Tomorrowland

Disney World Height Requirement:

None

Eligible for Disney Genie+:

TBD

Ride Type:

Slow-Moving

Seats Per Vehicle:

Typically up to 6, but only your group per car.

Disney Rider Switch:

No

Duration:

Approx 10 minutes

Good For:

Everyone

Scary Factor:

None

Must-Do List:

High

Perfect For:

Relaxing, Taking a Break
Nostalgia Seekers

Special Mention:

Ride this attraction anytime. Even if the line is long, it's usually fast-moving.
Tomorrowland Transit Authority PeopleMover
As you arrive in Tomorrowland you can't help but notice the Tomorrowland Transit Authority Peoplemover above you. Guests are coming and going overhead as you would expect in this futuristic environment.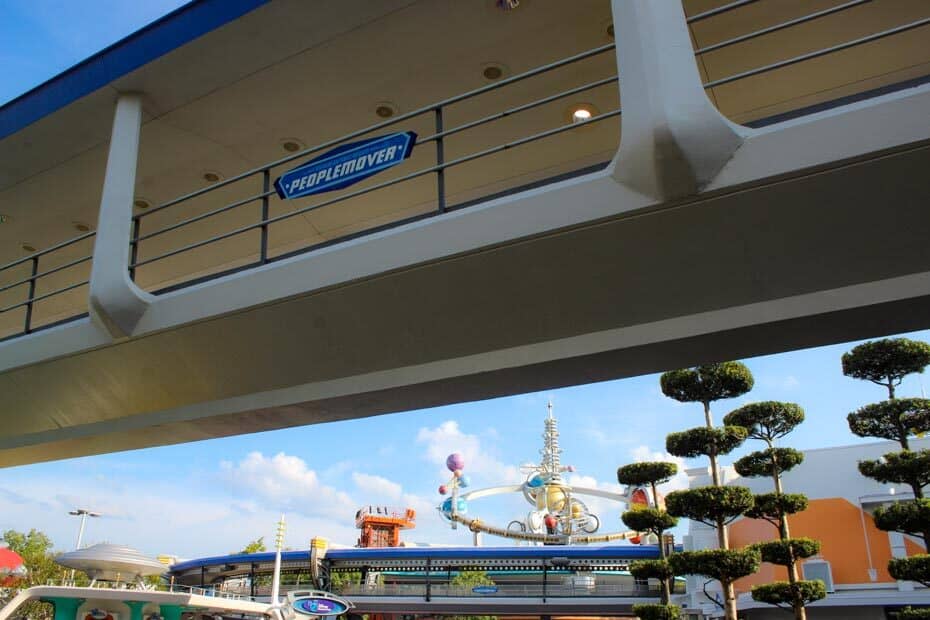 The PeopleMover carries guests on a narrated tour offering a behind-the-scenes look at Tomorrowland.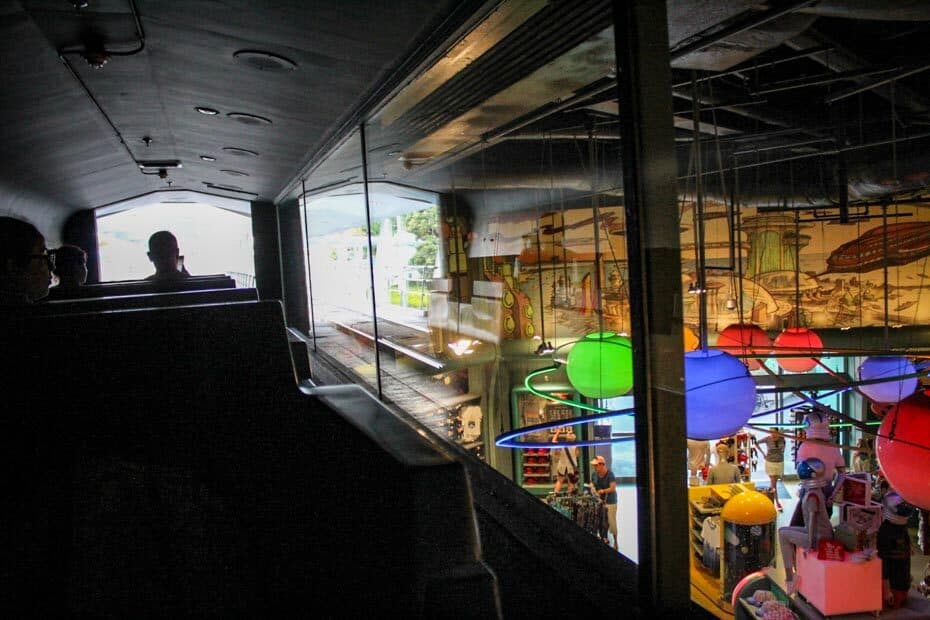 The main portion of the PeopleMover queue is on the ground level. There is a speed ramp to access the second floor where you might have a short wait.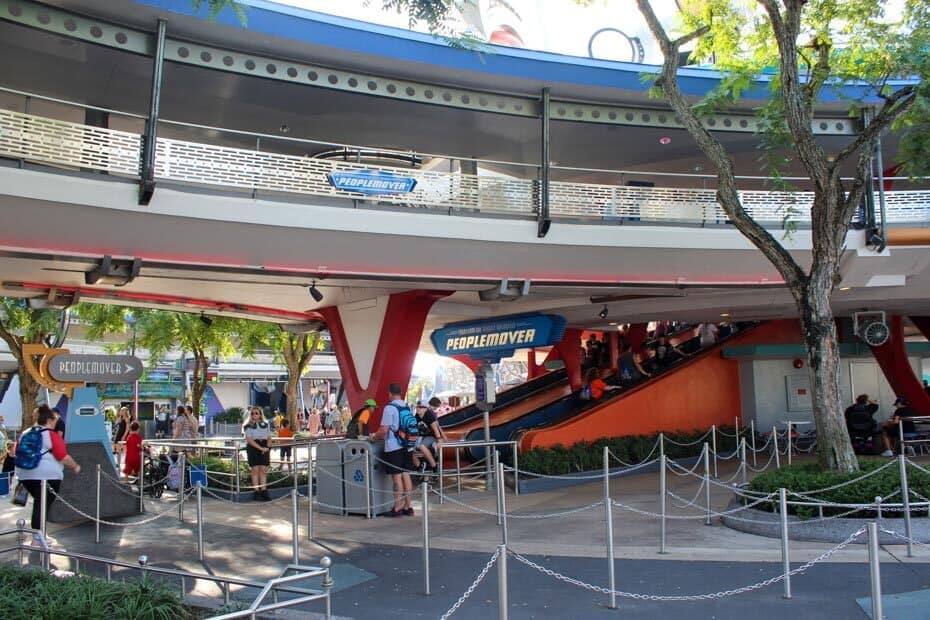 At the top, you'll board the Peoplemover by stepping on to a slow-moving platform.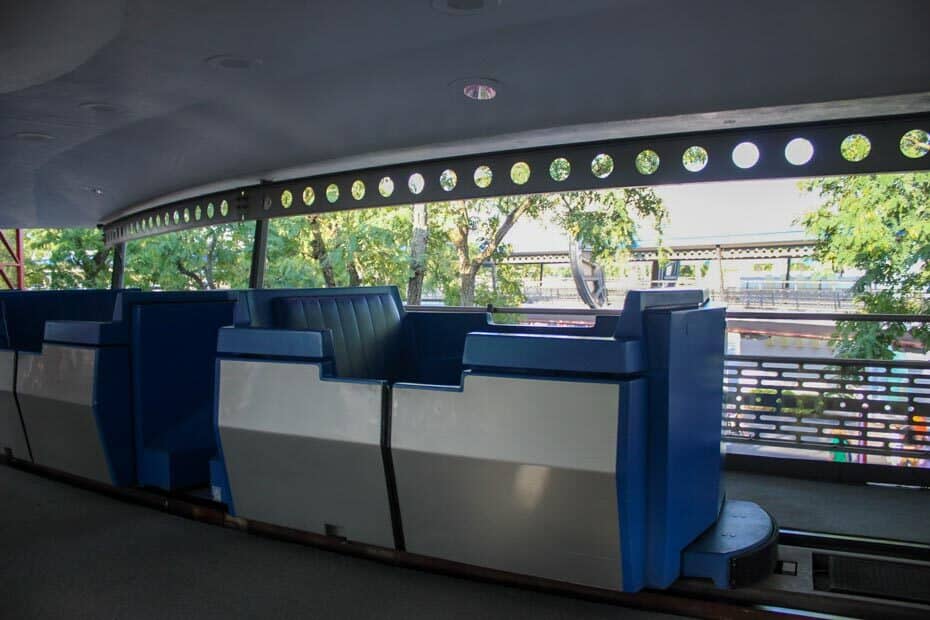 As the ride begins, the car speeds up a bit as you embark on a journey around Tomorrowland.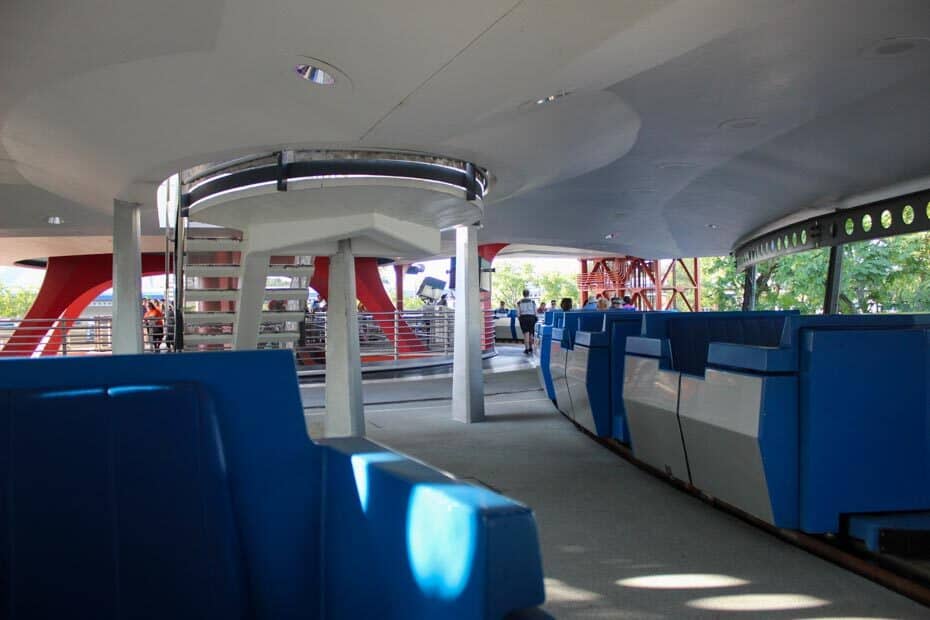 You'll curve in and out of the main platform.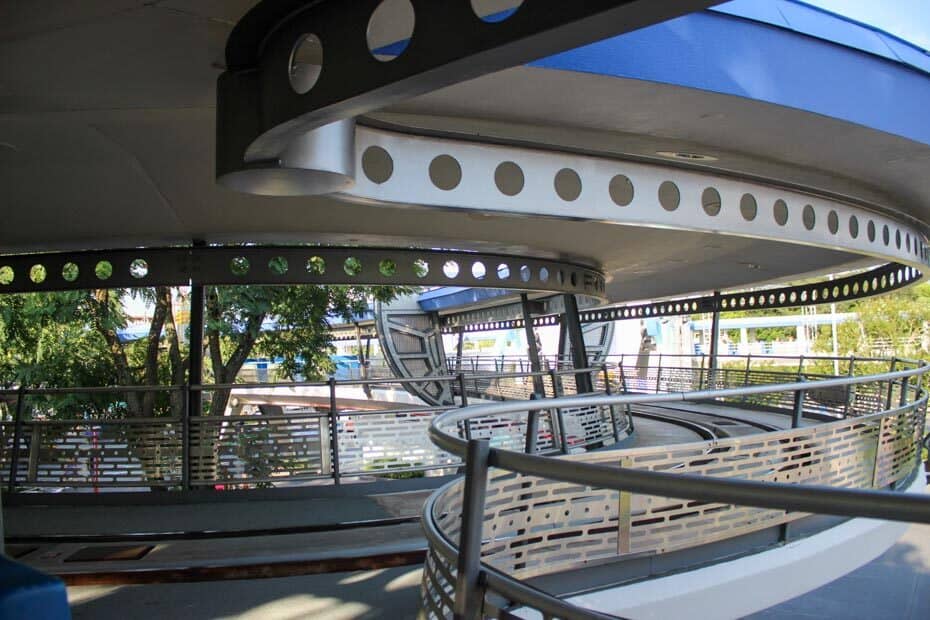 Before straightening back up for a few long jaunts to take in the surrounding views.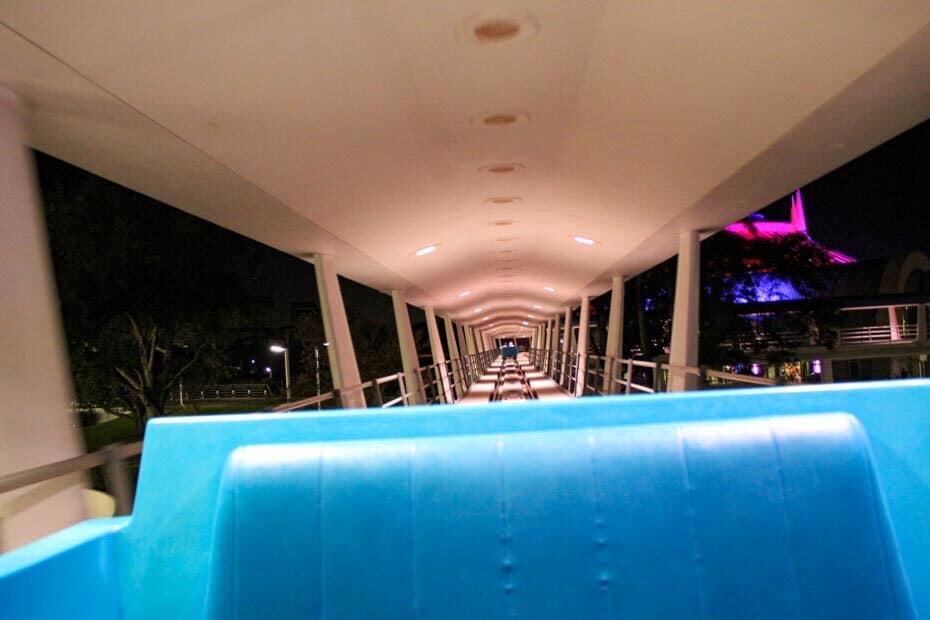 Several areas of the attraction will take you inside where you can see various stores and other rides in Tomorrowland.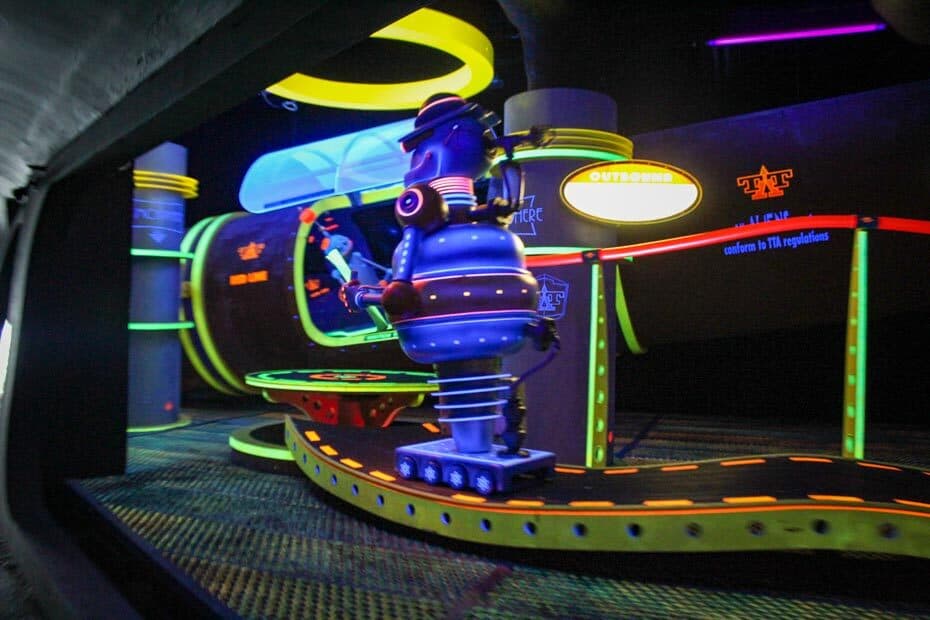 You'll enter a tunnel of sorts for a drive-by of Space Mountain. At one point that specific area is pitch black unless for some reason the lights are on in Space Mountain.
Before the Tomorrowland tour ends, the Peoplemover will take a spin around Walt Disney's Carousel of Progress.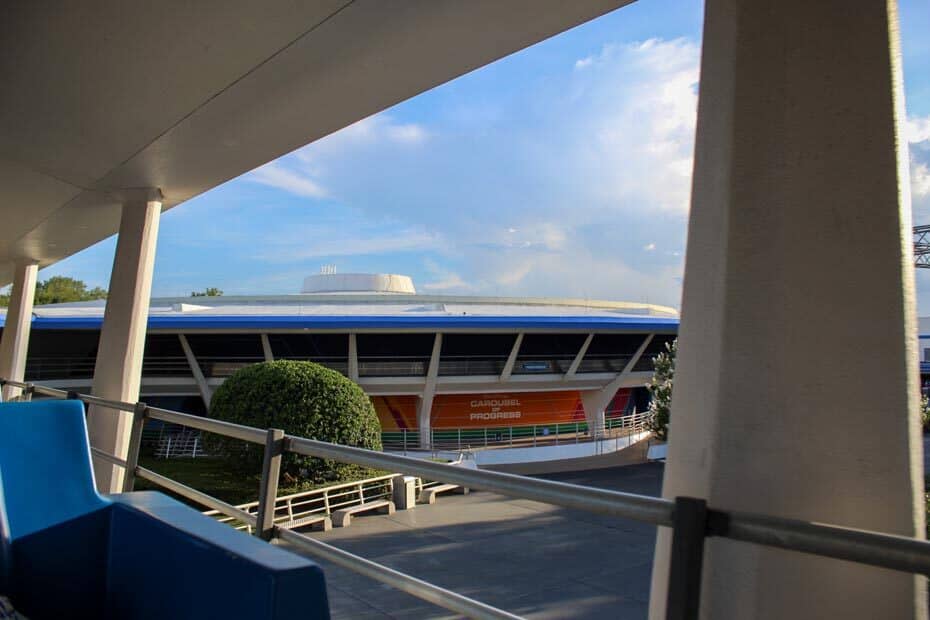 And takes one last look at Cinderella Castle in the distance.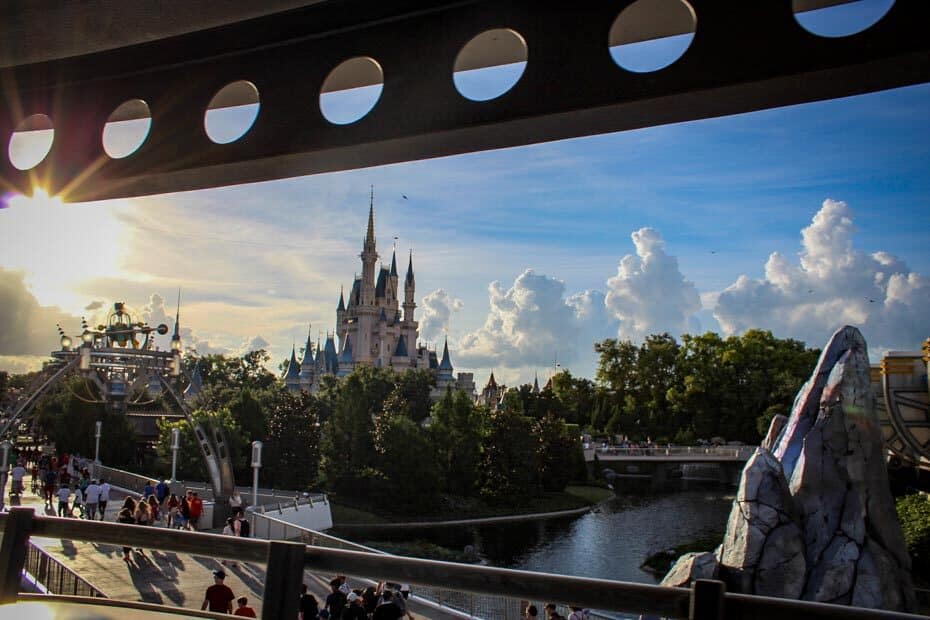 Before ending up back at the main platform where you started.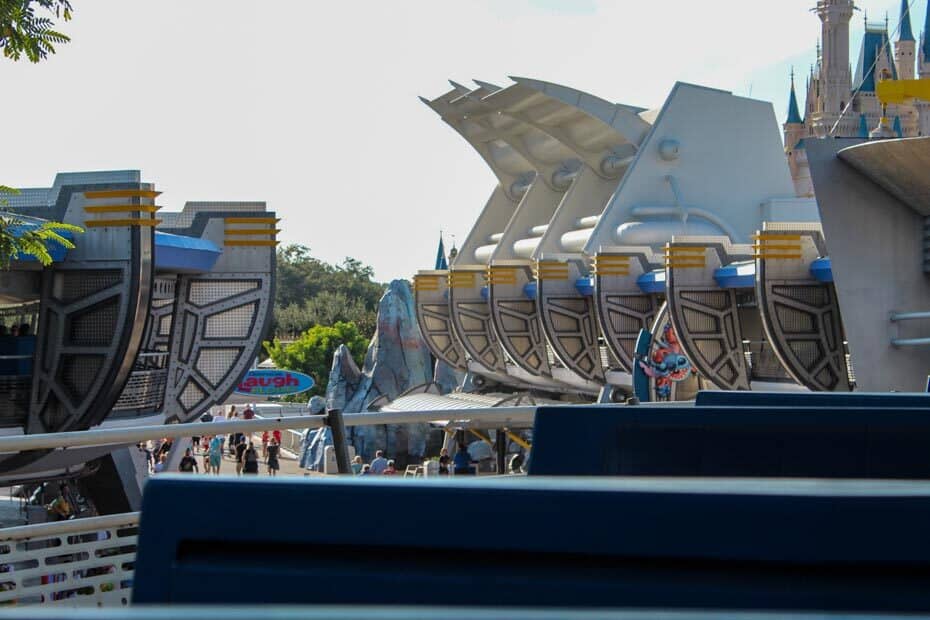 The Tomorrowland Transit Authority PeopleMover is the perfect attraction to ride anytime except during inclement weather. Parents need to know that this is an easy attraction for worn out children to fall asleep on while riding.
So keep this attraction in mind if anyone in your group is in need a short break. But also consider if you might have a difficult time exiting the ride with a sleeping child.
I hesitate to mention it, but on less crowded days, sometimes cast will let guests stay on with sleeping children for a re-ride. That isn't a policy or guaranteed thing, so don't count on it always happening.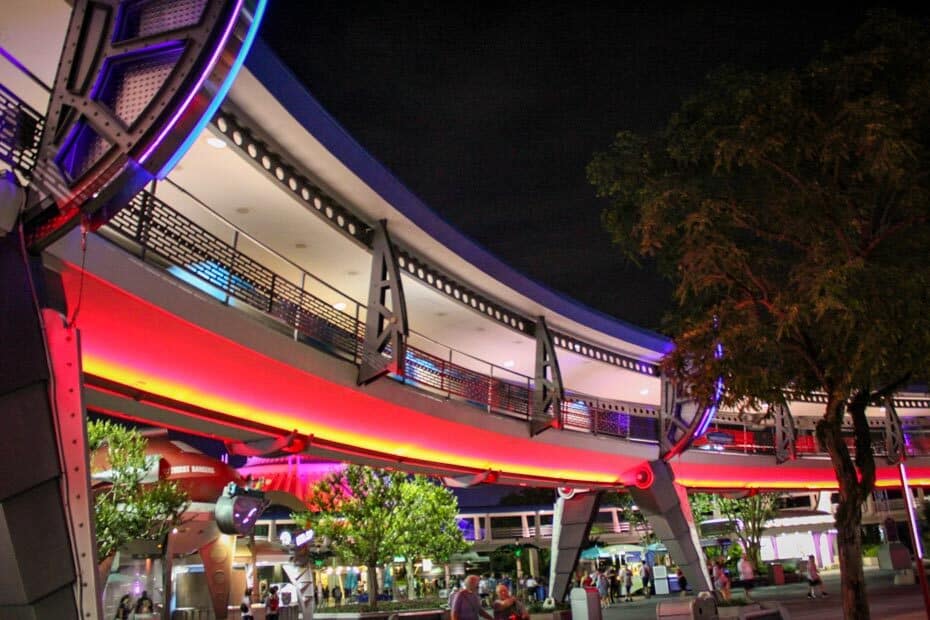 Best Time to Ride the PeopleMover: I recommend riding the PeopleMover at least twice on your Magic Kingdom day. Once in the afternoon when you need a break, and then again in the evening to see Tomorrowland lit up at night.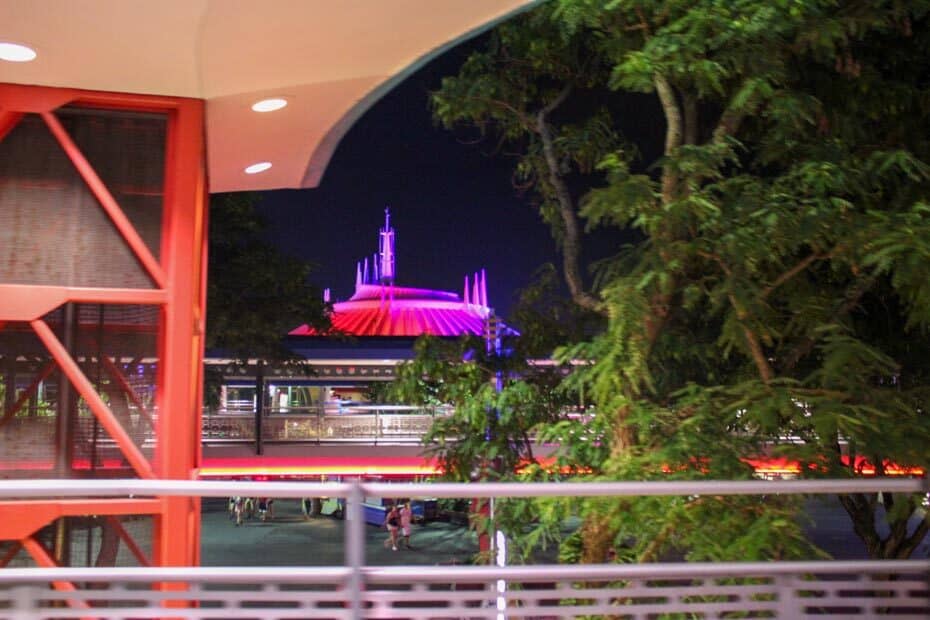 Waits are usually relatively low for this attraction, but even when they aren't the line typically moves quickly.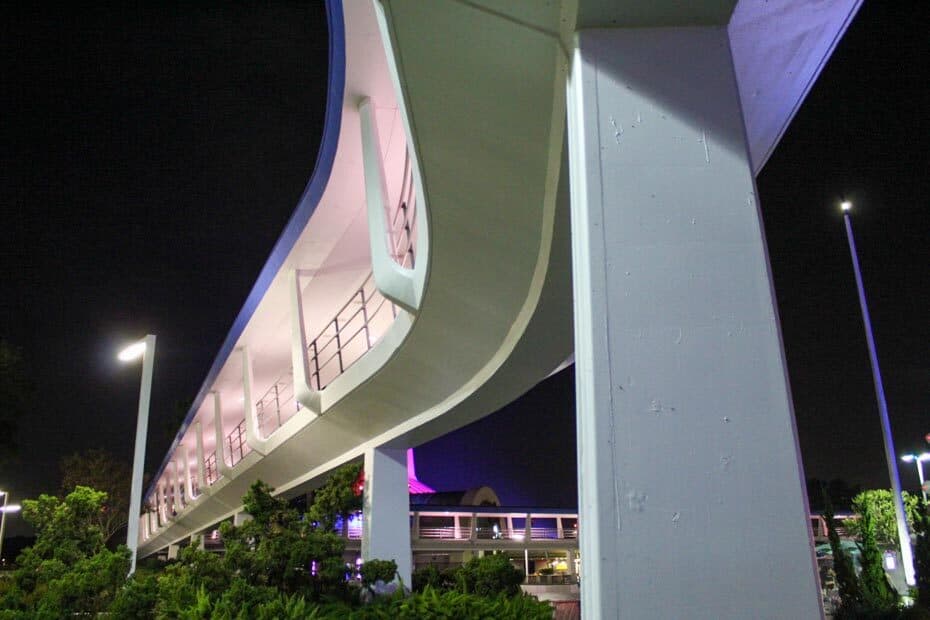 For instance, one of the longest waits I've experienced for the PeopleMover was on Christmas Day when the line was extremely long. Even then we only ended up waiting approximately 20 minutes to board, so don't necessarily let a long line scare you away.
However, if the attraction is not operating (moving) skip it and come back later. In recent years, it's been really bad to go down for extended periods of time.
Here's a video ride reference for the Tomorrowland Transit Authority Peoplemover via YouTube: Complete Ride Experience
You can view the entire list of attractions at Magic Kingdom here. Or you might also like these attraction reviews in the surrounding area:
Resorts Gal specializes in Disney World Resorts, Characters, and Dining. Make sure to check out some of our resources like the list of Walt Disney World Resort Reviews. That article provides a list of every single resort review we have available on the site.
You might also enjoy learning about the best off-site resorts near Disney World.
For planning dining reservations, we have a full list of Disney restaurant reviews available. Normally, we recommend planning at least one Disney World character dining meal and a Disney signature dining reservation.
If you are planning to meet characters in the parks, I keep an updated list of Disney World Characters here. That review will link to every meet available in each of the four parks.
Lastly, our most popular reviews include the best restaurants at Disney Springs and I keep a timeline going of Disney Loungefly mini-backpacks.
Do you make it a point to ride the Peoplemover when you visit Disney? We never miss it as long as it's operating. Leave a comment below and share your thoughts about this classic ride.