Peter Pan's Flight at Magic Kingdom
Peter Pan's Flight is located in Walt Disney World specifically in Magic Kingdom park. This attraction is original to the park and has maintained its popularity over the years.
Peter Pan's Flight has been updated over the years with the latest refurbishment adding adorable elements to the standby line. When you enter the interior portion of the queue you'll be magically transported to the Darlings house in London.
There you'll get a glimpse of the nursery where Wendy reads to the boys every evening before bed.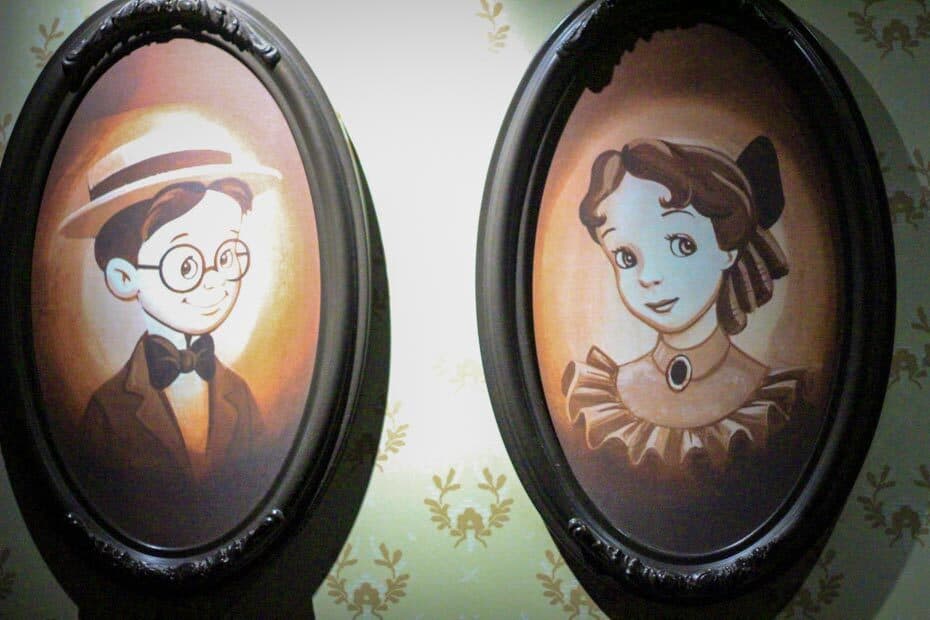 Pay close attention while in the nursery, because Tinkerbell tends to show up from time to time.
In this review of Peter Pan's Flight, we will take a closer look at what it's like to take flight on your very own pirate ship and sail off to Neverland!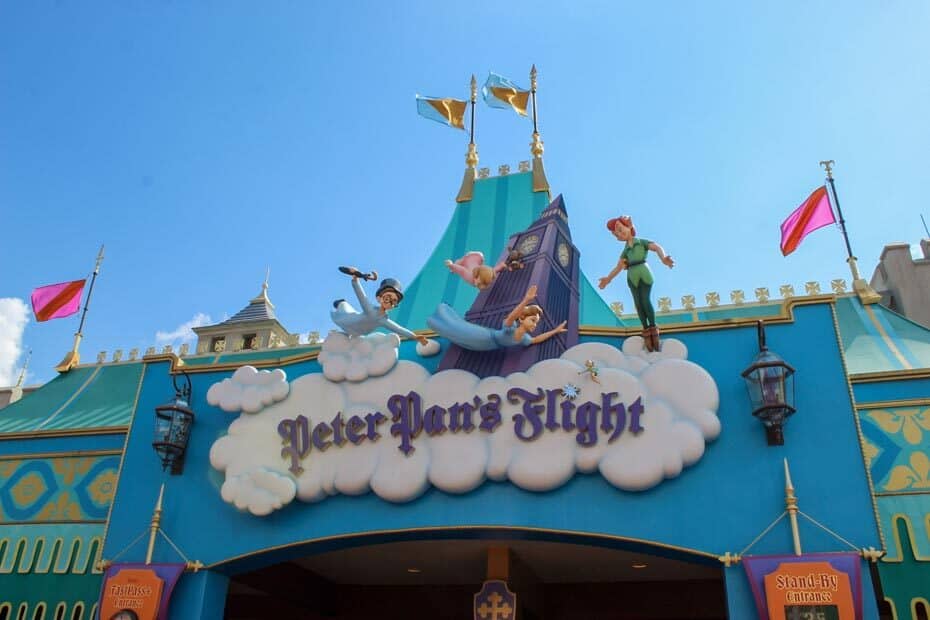 Before we go much further, here is the chart that goes over the quick reference details for experiencing Peter Pan's Flight.
Peter Pan's Flight
Magic Kingdom

Location:

Fantasyland

Height Requirement:

None

Magic Kingdom FastPass:

Yes (when available)

Ride Type:

Slow Moving Ship

Seats Per Vehicle:

Two to Three

Rider Switch:

None

Extra Magic Hours:

Mornings and Evenings

Good For:

Nostalgia
Everyone

Scary Factor:

None

Must-Do List:

High Priority

Perfect For:

All Ages

Special Mention:

This attraction has held its popularity over the years.
Wait times can be extremely high here.
Peter Pan's Flight at Magic Kingdom
Peter Pan's Flight is an attraction that nearly all guests will want to ride on their Walt Disney World vacation. The ride is located in the original Fantasyland portion of Magic Kingdom. If you have visited before, you might be familiar with the fact that this area tends to get extremely crowded in the afternoon to early evening.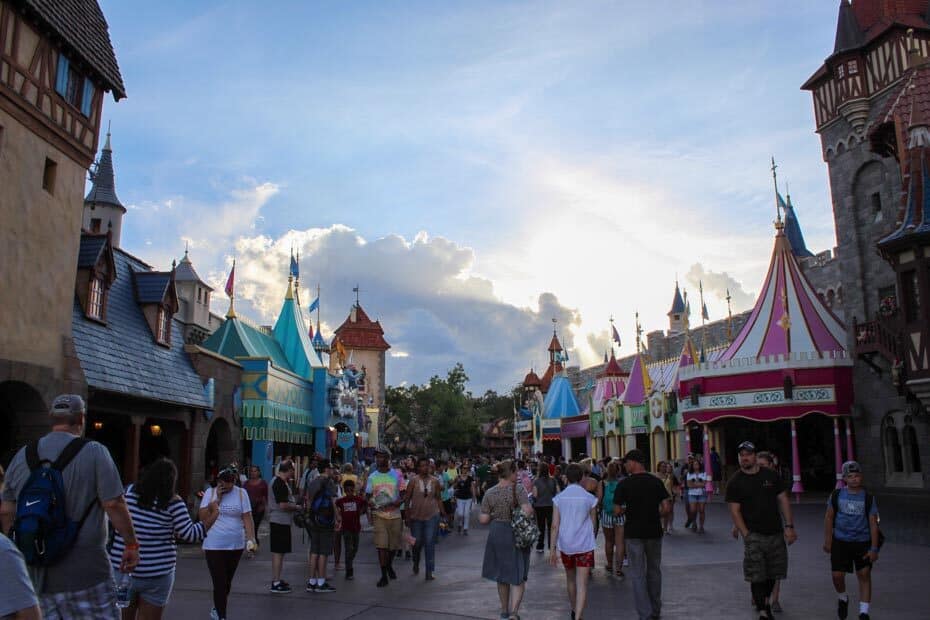 As far as the attraction goes, you'll step out onto a slow-moving platform to board your very own pirate ship. Two to three guests can sit comfortably across the row. Then a lap bar will be lowered by a little pixie dust magic as you move forward.
Initially, you'll set sail over England as you make your way off to Neverland.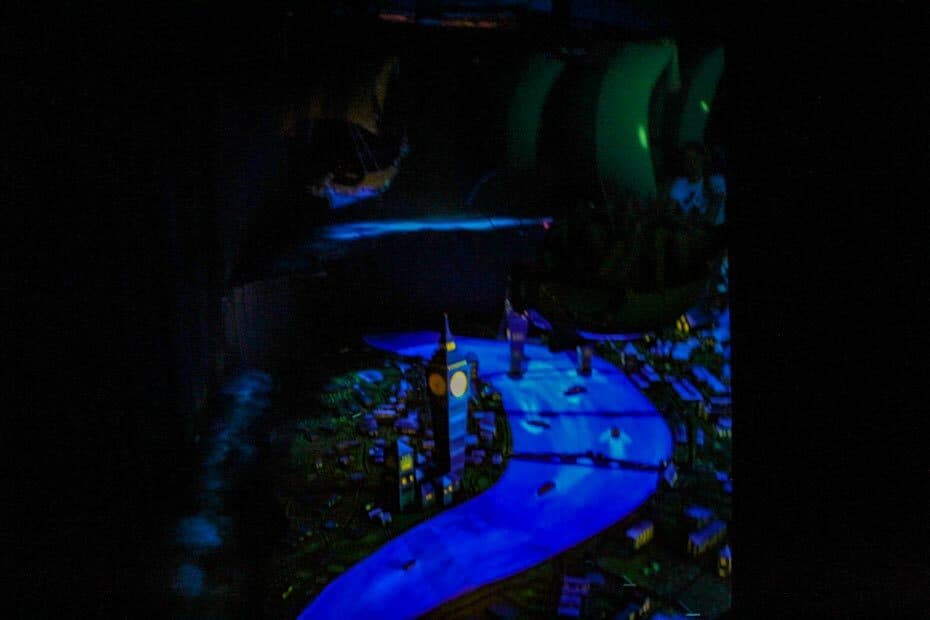 While you might not think about it, the track for your ship is actually above you and your pirate ship hangs from it. You'll look down on different scenes of the ride with the concept of forced perspective making you feel as though you are in an airplane. Don't worry, you probably aren't as high up as it seems.
Before long you'll be singing tunes by the Mermaid Lagoon.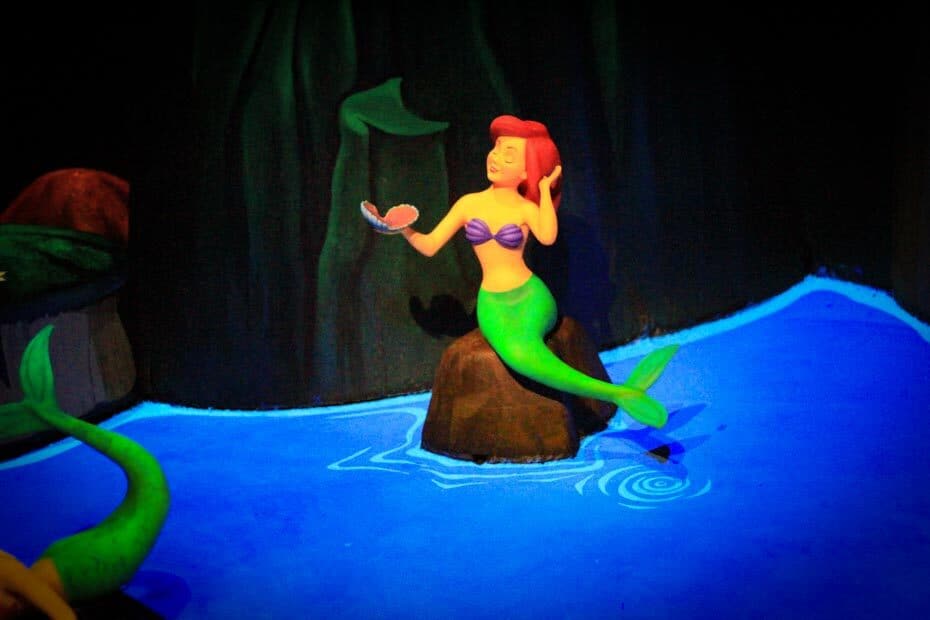 And then witness Peter Pan, himself, save Wendy and the boys from the terrible Captain Hook! It's all smooth sailing from there.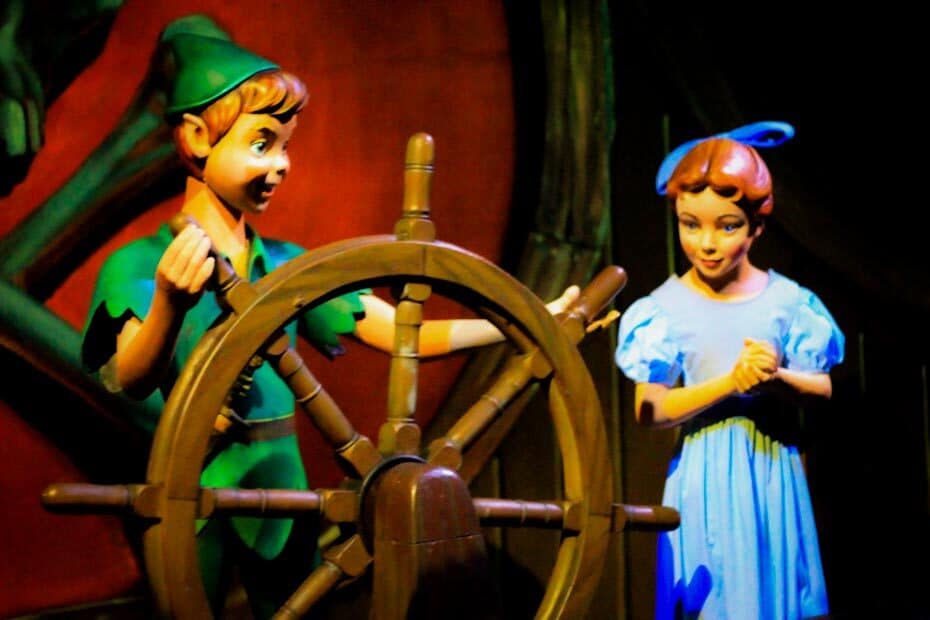 Need to Know about Peter Pan's Flight: Expect really long lines here throughout the majority of the day. The common wait time I see while in the parks is between 60-70 minutes.
That's a long time to wait. And since the queue was redone a few years back, many guests elect to ride Peter Pan's Flight via the standby line to see it.
Best Time to Ride: If and when FastPass becomes available again you'll want to obtain an initial one for Peter Pan's Flight. Know that it will be difficult to obtain a fourth or more FastPass option when refreshing for additional choices in the parks.
You might also want to ride this attraction first thing in the morning or last thing in the evening. Wait times start to rise fairly early for this attraction and stay consistent throughout the day.
Here are a few other Magic Kingdom attractions:
Resorts Gal specializes in Disney World Resorts, Characters and Dining. Make sure to check out some of our resources like the list Walt Disney World Resorts with reviews. That article gives a brief overview of every resort at Disney.
For planning dining reservations, we have a full list of our Disney restaurant reviews available. Normally, we recommend planning at least one Disney World character dining meal and a Disney signature dining reservation.
If you are planning to meet characters in the parks, I keep an updated list of Disney World Characters here. That review will like to every meet available in each of the four parks.
Lastly, our most popular reviews include the best restaurants at Disney Springs and I keep a timeline going of Disney Loungefly mini-backpacks.