Frontierland Shootin' Arcade at Magic Kingdom
Frontierland Shootin' Arcade is an attraction in Frontierland at Disney's Magic Kingdom. The Shootin' Arcade offers guests the opportunity to shoot targets with a replica .54-caliber Hawkins buffalo rifle.
This old-fashioned shooting gallery is located on the edge of Frontierland. It sits between The Diamond Horseshoe and Frontierland Trading Post.
Formerly, a small fee was required to participate in this attraction. However, on our last visit, we found that the rifles are now free to anyone who wants to participate.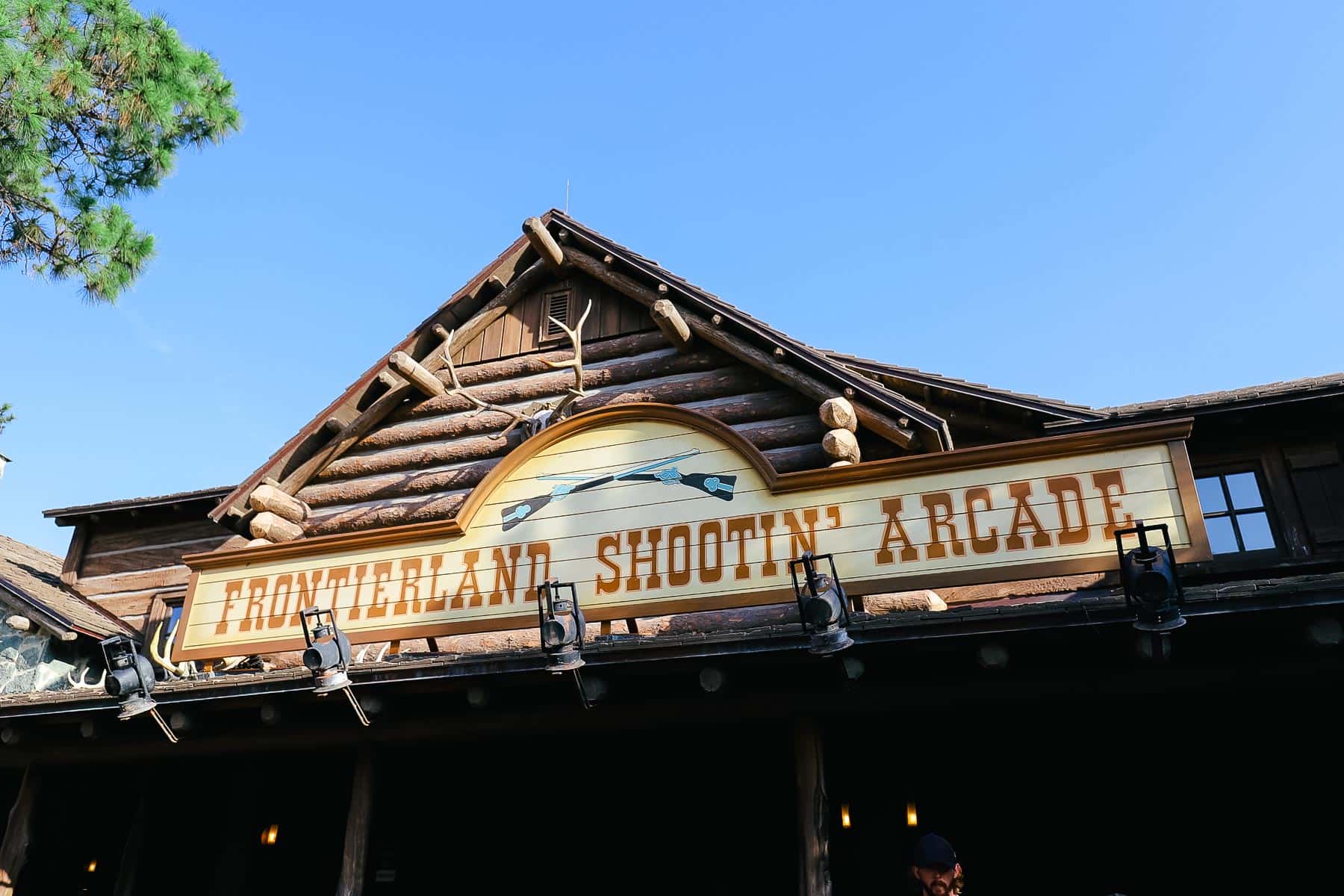 Here's the quick reference chart for Frontierland Shootin' Arcade
Frontierland Shootin' Arcade
Magic Kingdom

Location

Frontierland

Disney Height Requirement:
None

Disney Genie+ Eligible

NA

Ride Type:

Shooting Arcade Game

Seats Per Vehicle:

None

Rider Switch at Disney World:

None

Good For:

Adults who want to take a
break and entertain the kids.

Scare Factor:

None

Must-Do List:

Low

Perfect For:

Break time

Special Mention:

No Charges
*Guests may remain in wheelchairs or ECVs to participate.
Frontierland Shootin' Arcade
Frontierland Shootin' Arcade is a shooting game where guests aim at interactive targets. You'll step up to the next available queue to show off your shooting skills.
It's important to note that the rifles only fire an invisible beam of safe infrared light. This location does not use pellets or other projectiles.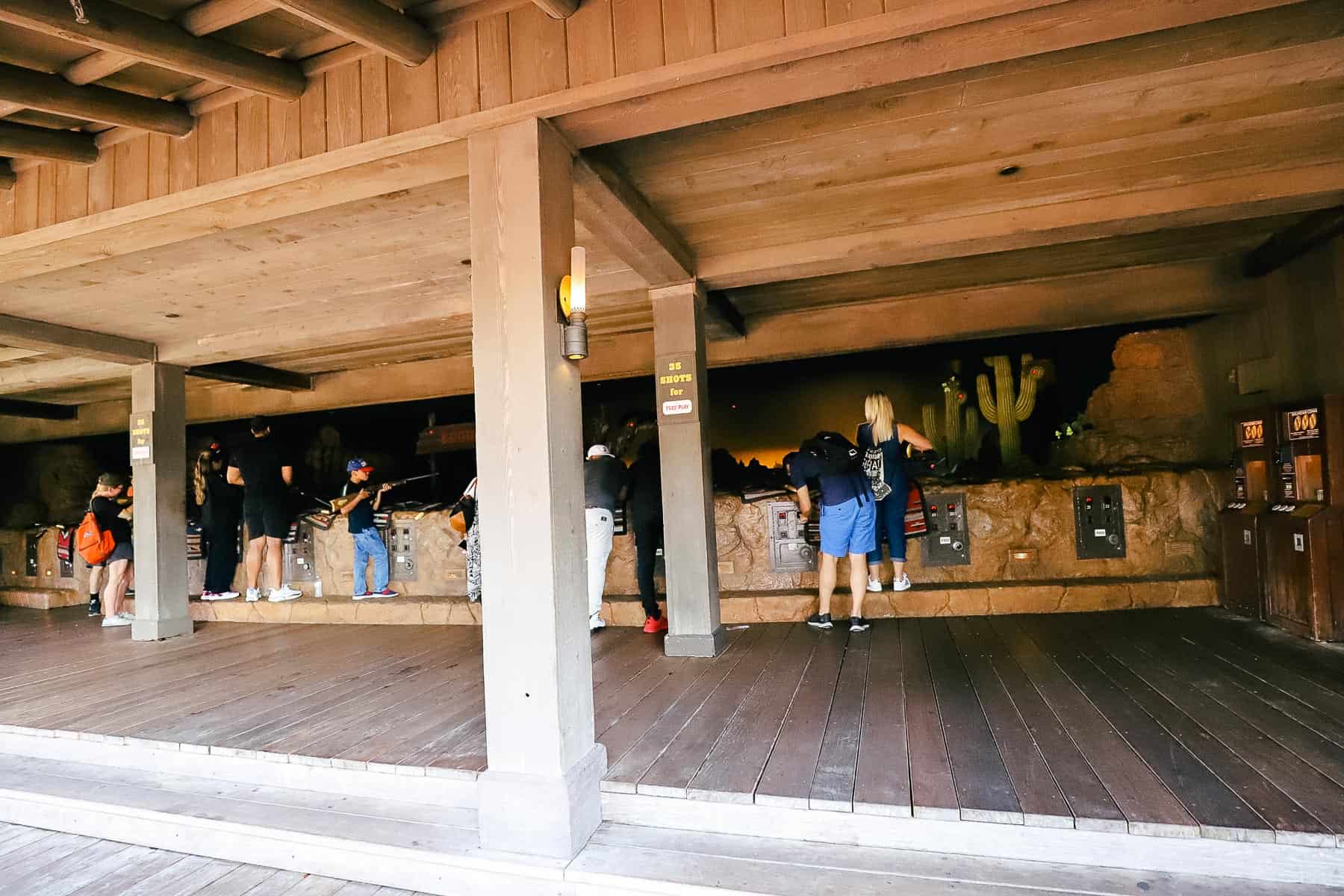 The backdrop for the shootout is the legendary Boot Hill cemetery in Tombstone, Arizona.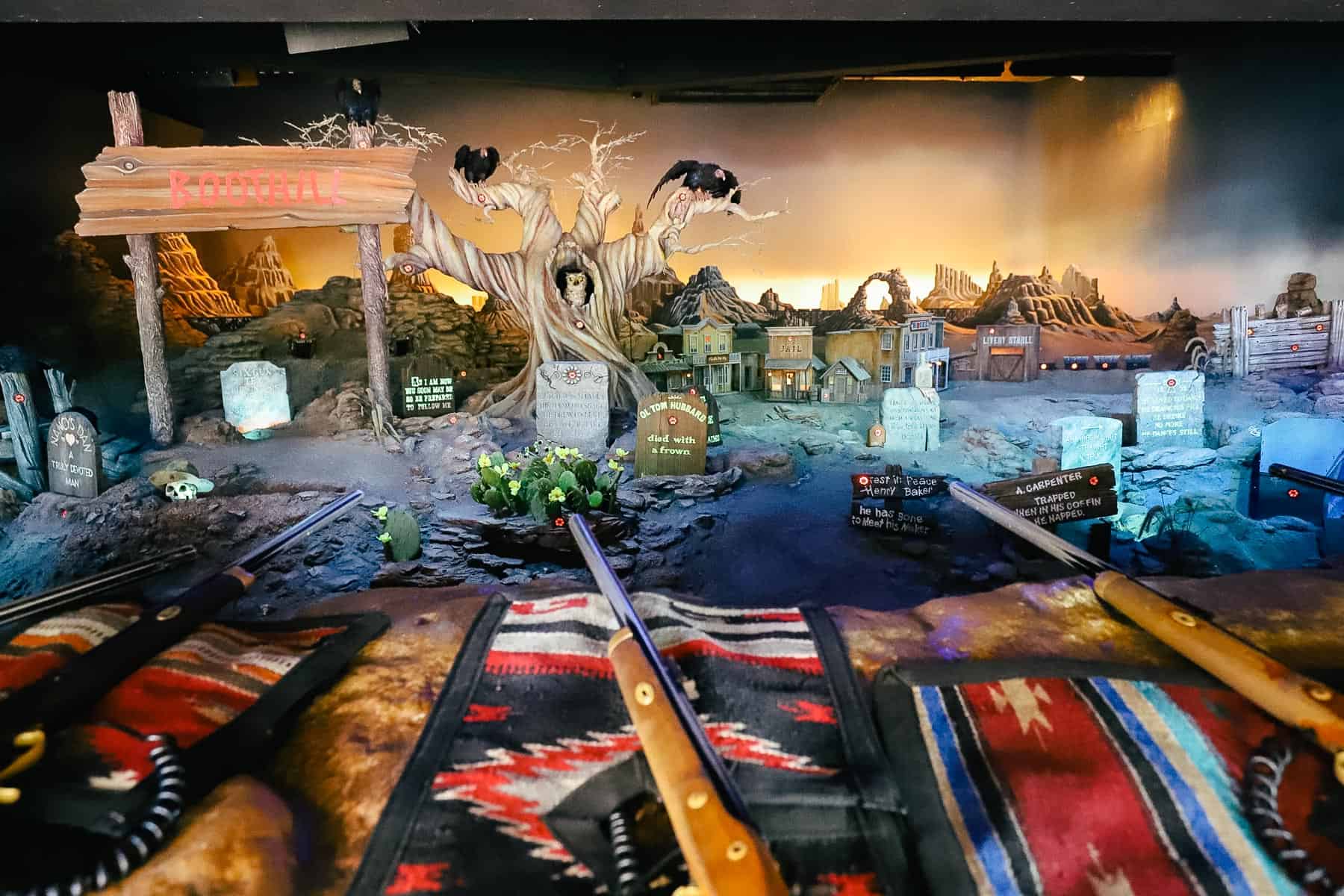 Various grave markers serve as stationary targets. Looking closely, you'll realize over 100 targets are available, including ghost riders, tombs, wagons, a bunny, skeletons, and more.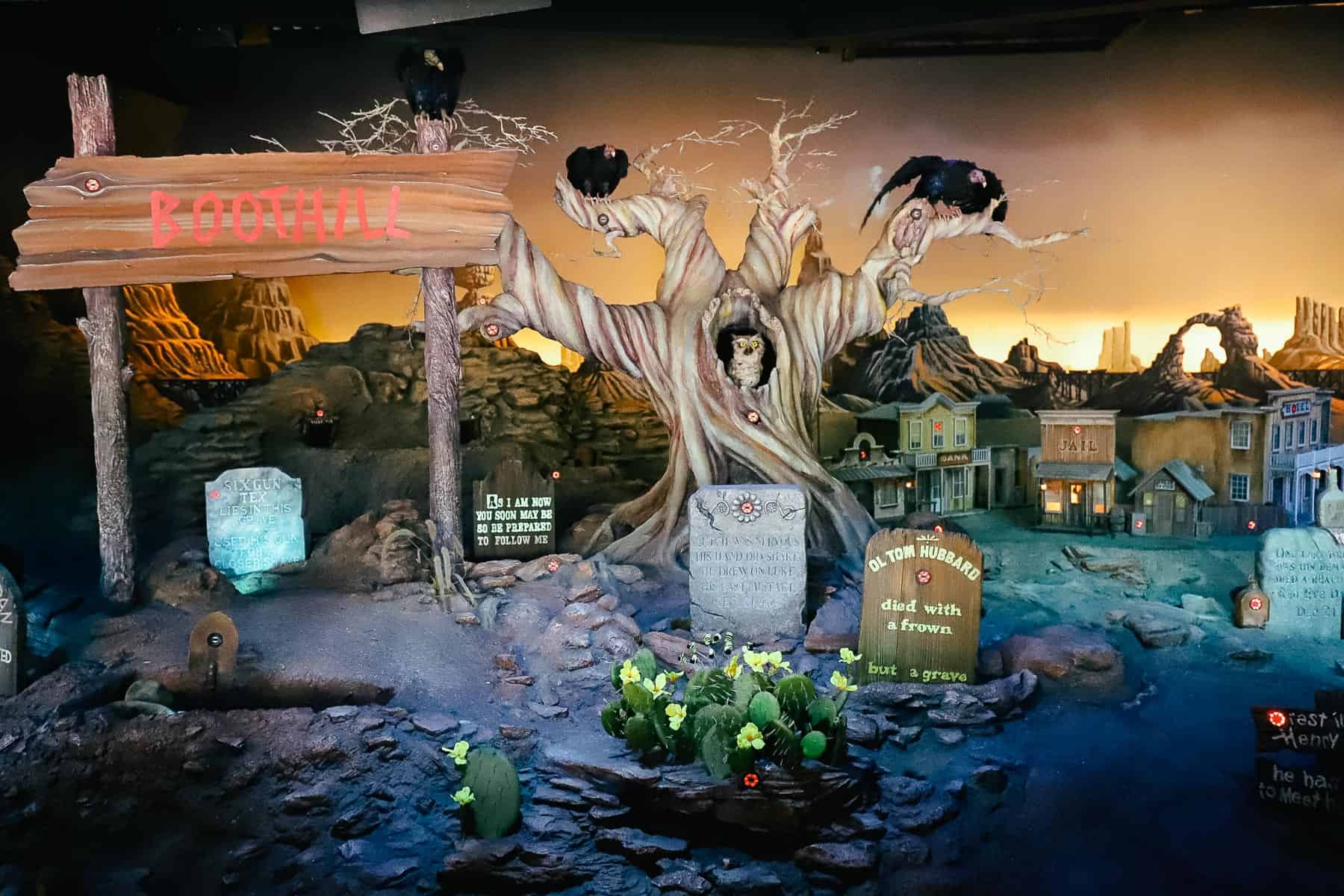 Additionally, a few pressed penny machines were located inside the attraction.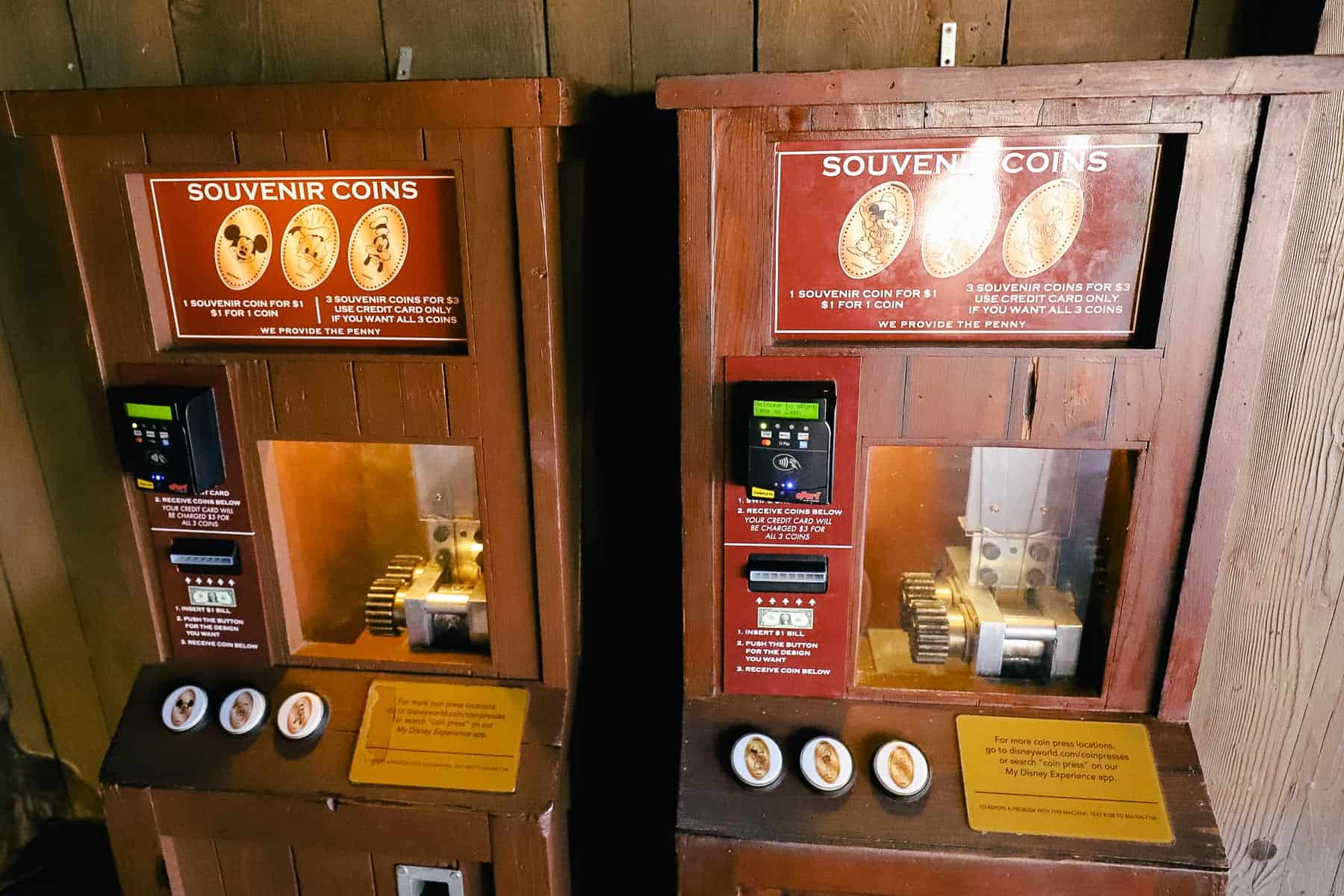 I hadn't seen this souvenir coin with Mickey as a cowboy.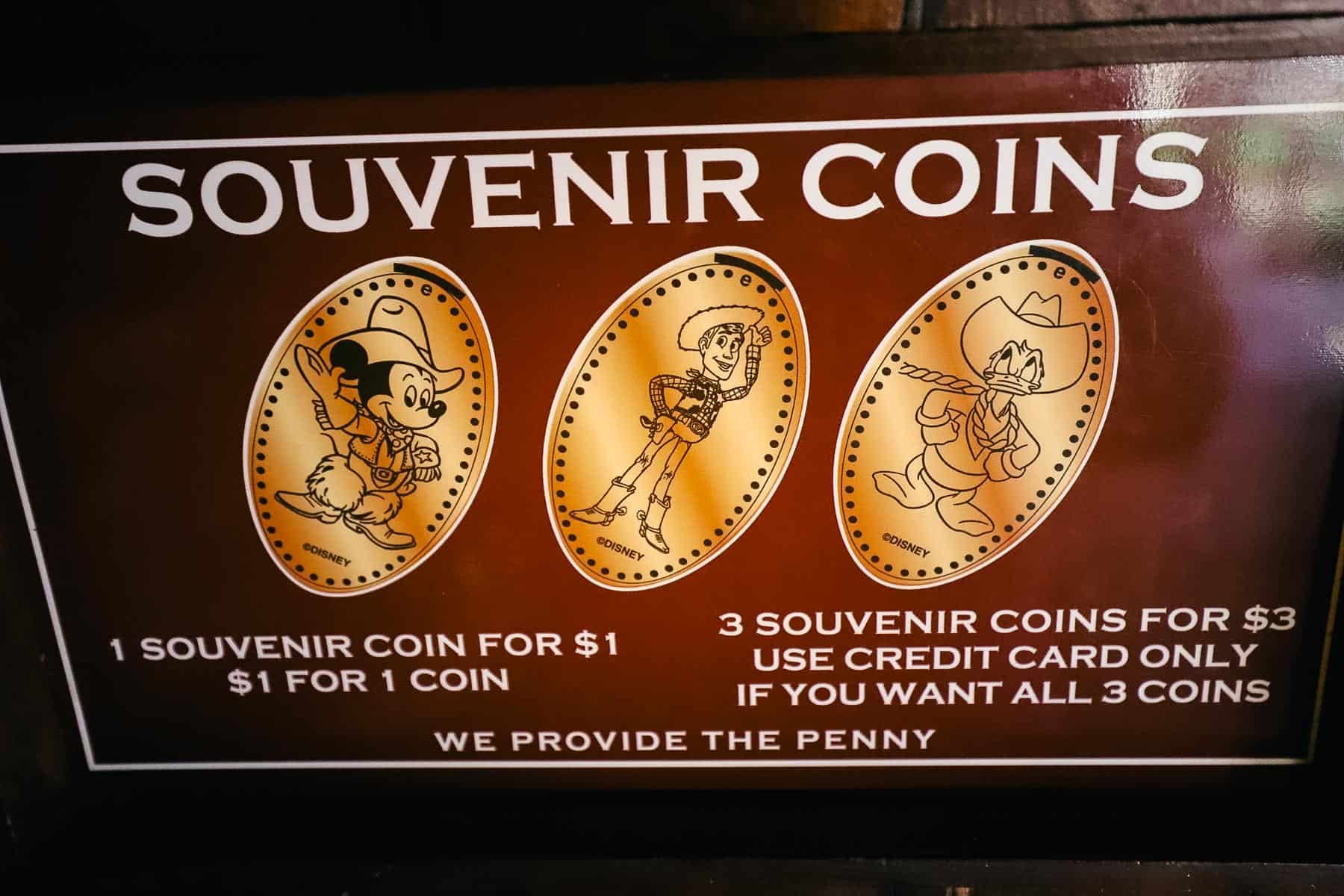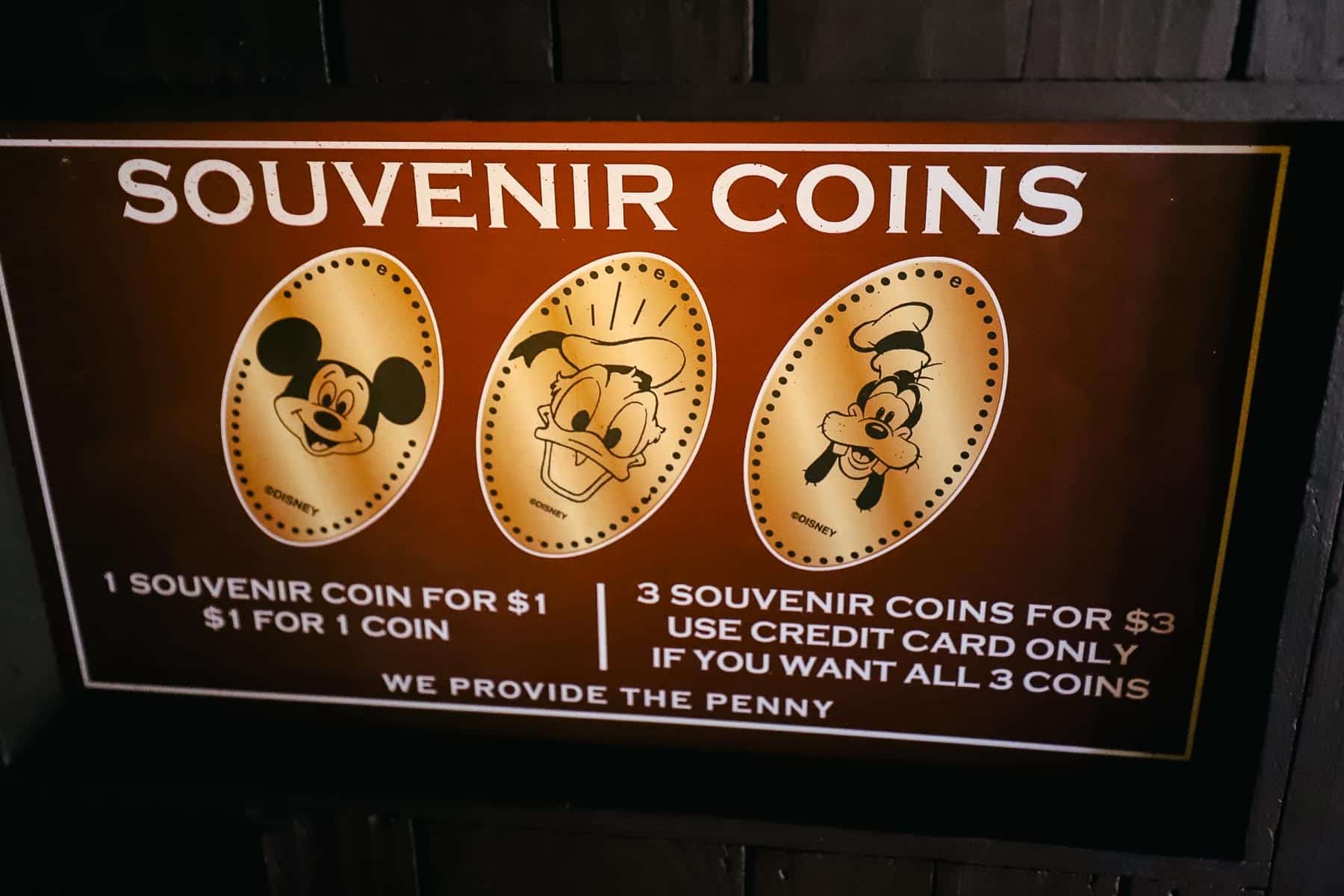 Overall, the Frontierland Shootin' Arcade is a fun place to stop while you're in the area. Note that the rifles are similar to real ones. So they might be a little heavy for smaller children.
For more attractions, we have an entire list of rides at Magic Kingdom. Or you may enjoy the following located near the arcade:
Are you planning to stay at a resort near Magic Kingdom on your next vacation? You might also like to browse these resort reviews:
In the Comments
So, have you ever visited the Frontierland Shootin' Arcade before? Do you enjoy this type of interactive attraction?