Tomorrowland Transit Authority PeopleMover
This article discusses the Tomorrowland Transit Authority Peoplemover at the Magic Kingdom in Walt Disney World. Formerly the Wedway Peoplemover, this popular attraction allows guests to take an elevated tour of Tomorrowland.
The (TTA) or Peoplemover, for short, is a slow-moving tram that offers great views of Tomorrowland, popular attractions, and Cinderella Castle. It's a relaxing ride and is a perfect attraction for anyone who needs a break.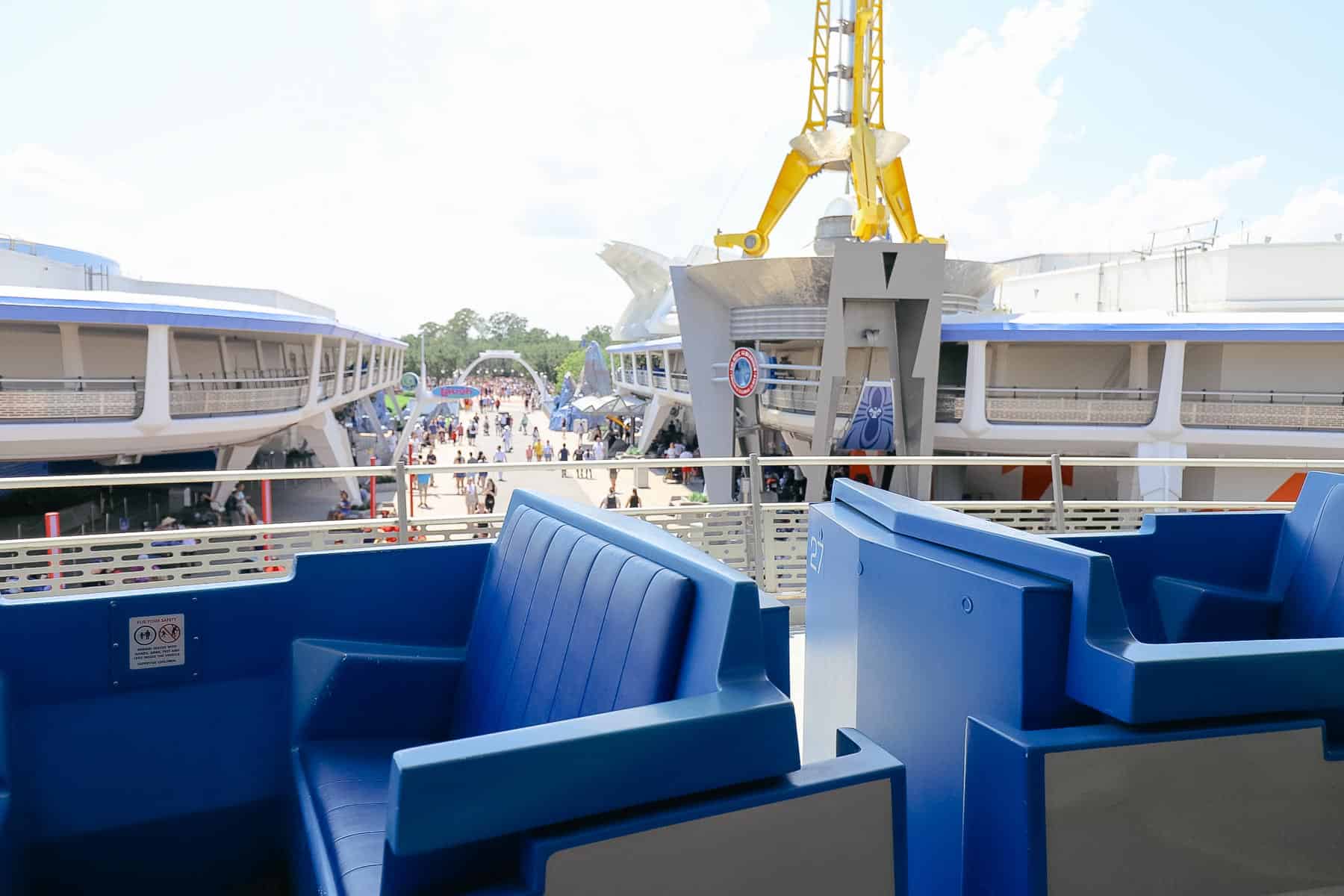 Below are a few quick references for the Tomorrowland Transit Authority PeopleMover.
Tomorrowland Transit Authority PeopleMover
Magic Kingdom

Location:

Tomorrowland

Disney World Height Requirement:

None

Eligible for Disney Genie+:

NA

Ride Type:

Slow-Moving

Seats Per Vehicle:

Typically up to six, but only one group per car.

Disney Rider Switch:

No

Duration:

Approx 10 minutes

Good For:

Everyone

Scare Factor:

None

Must-Do List:

High

Perfect For:

Relaxing, Taking a Break
Nostalgia Seekers

Special Mention:

This attraction is available for early theme park entry.
*Guests must be ambulatory to experience this attraction. Details for those with mobility issues (i.e., wheelchair, ECVs) are available on Disney.com. Additionally, an audio description and handheld captioning are available for this attraction.
Tomorrowland Transit Authority PeopleMover
When you first set foot in Tomorrowland, you can't help but notice the Peoplemover as guests pass by above. The entrance to the attraction sits near the queue of Astro Orbiter. Both lines start on the ground level. Lunching Pad, a quick service, is on the opposite side.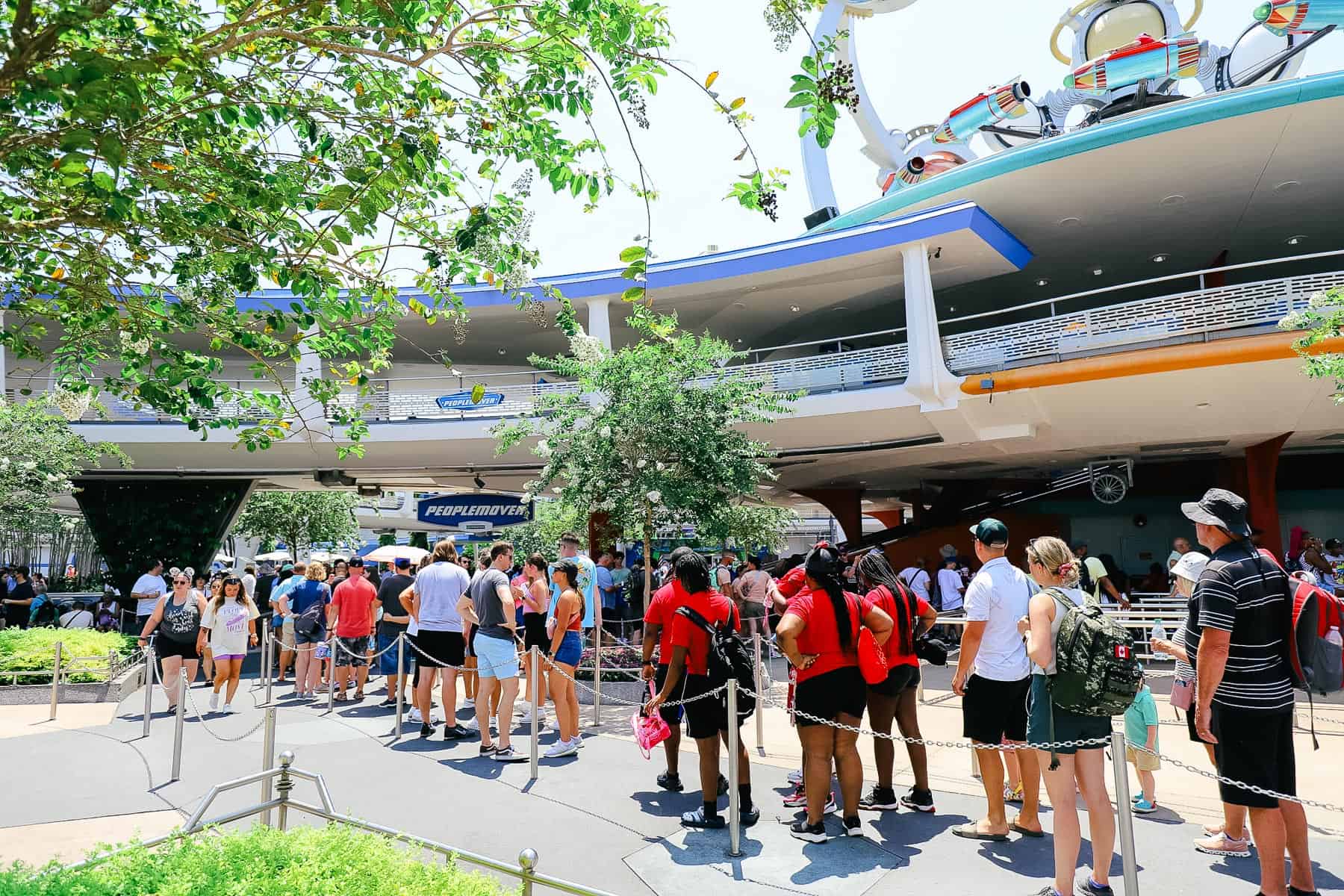 Also called the Blue Line, the TTA takes guests on a narrated tour offering a behind-the-scenes look at Tomorrowland.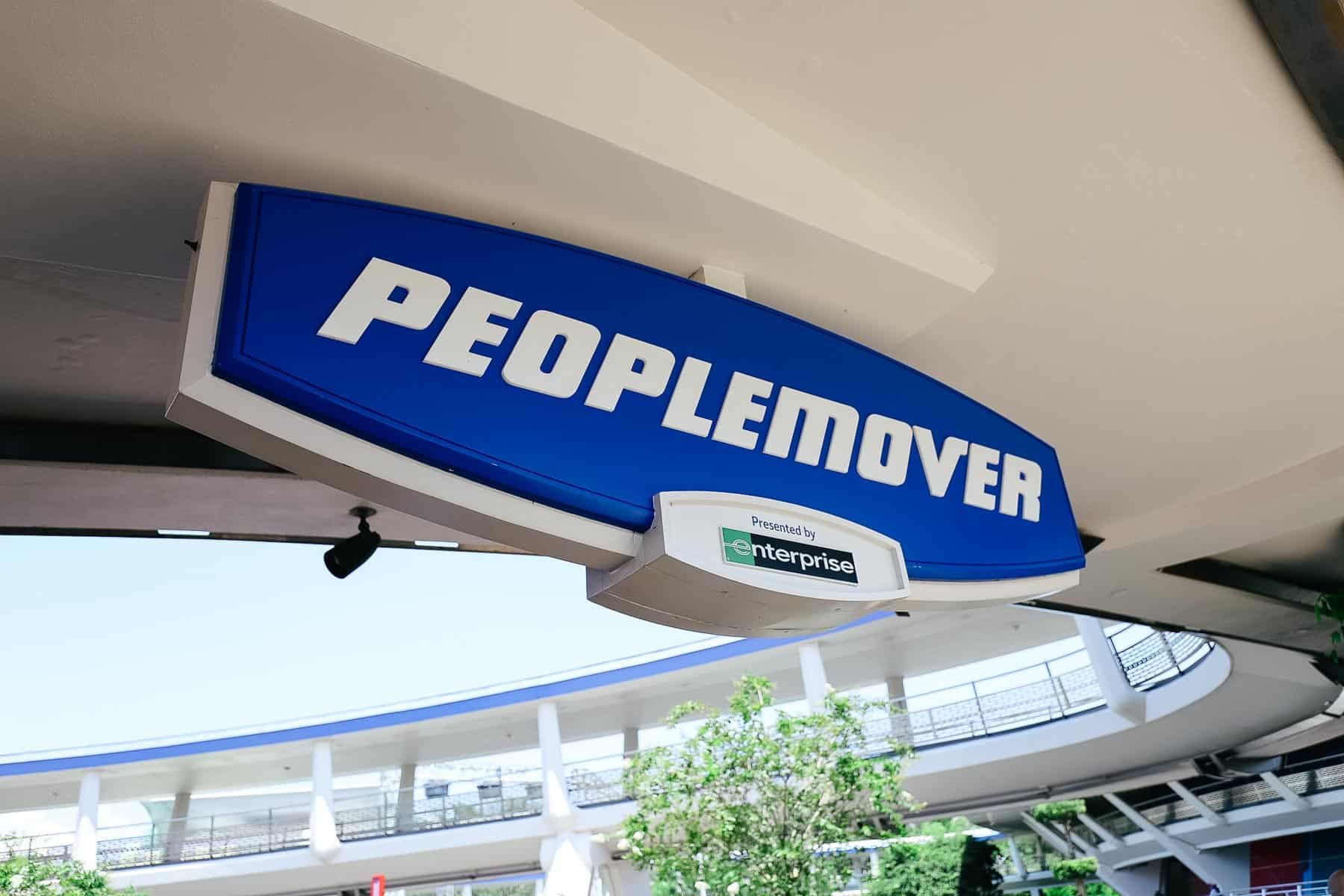 Overall, the Peoplemover is a fast-loading attraction. Therefore it does not have a single rider line or a Lightning Lane. However, if you receive a multi-experience pass, you can show it to the cast member at the ride's entrance, and they will allow you to go ahead of the line. (Multi-experience passes are often granted to guests on an attraction that breaks down or those waiting in line for a ride that has to close temporarily.)
Once you reach the front of the line, you'll take a speed ramp to the upper level. An additional queue is at the top. However, this is only a small line that serves as a holding area as guests board their ride vehicle.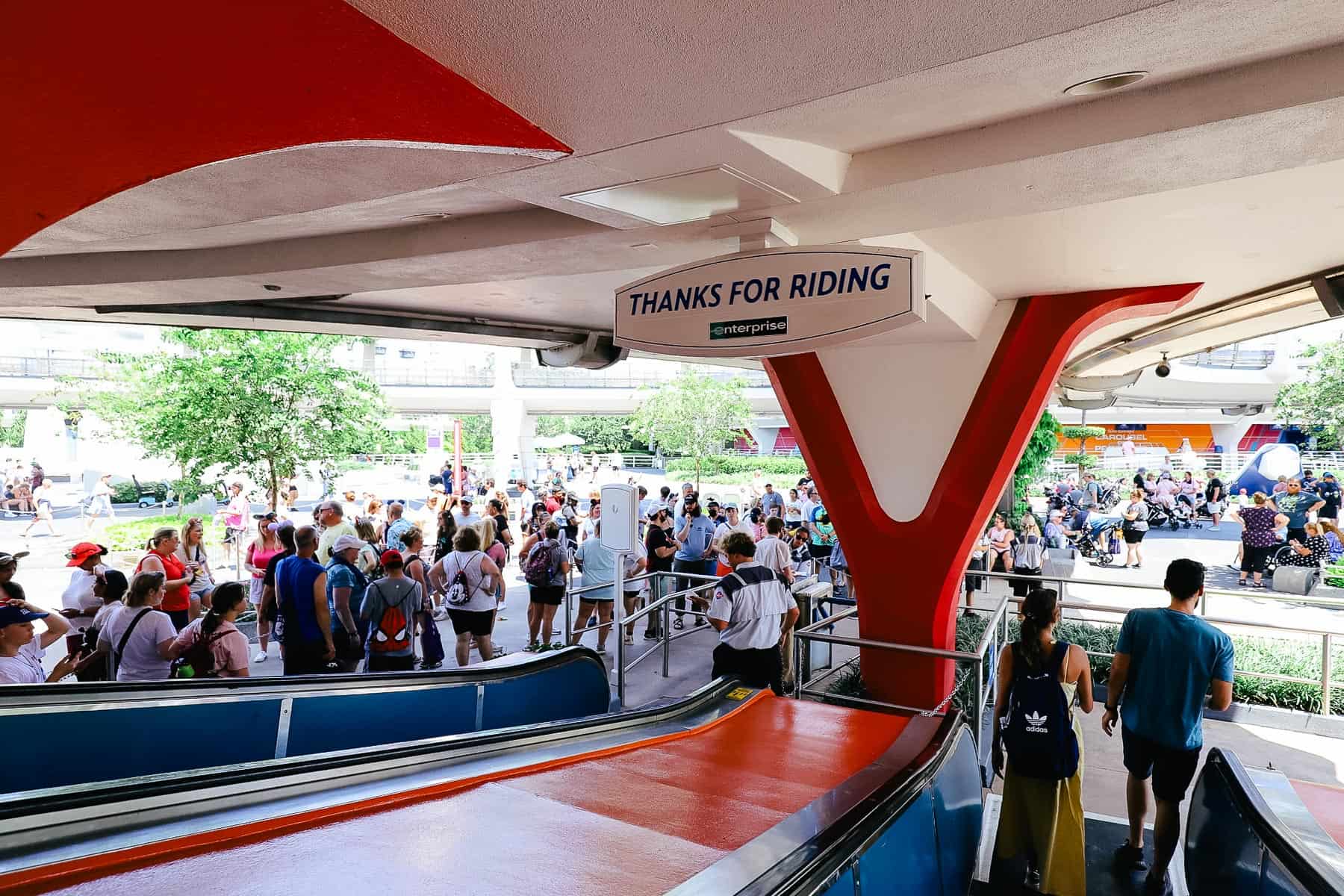 Once it's your turn, you'll board the Peoplemover by stepping onto a slow-moving walkway.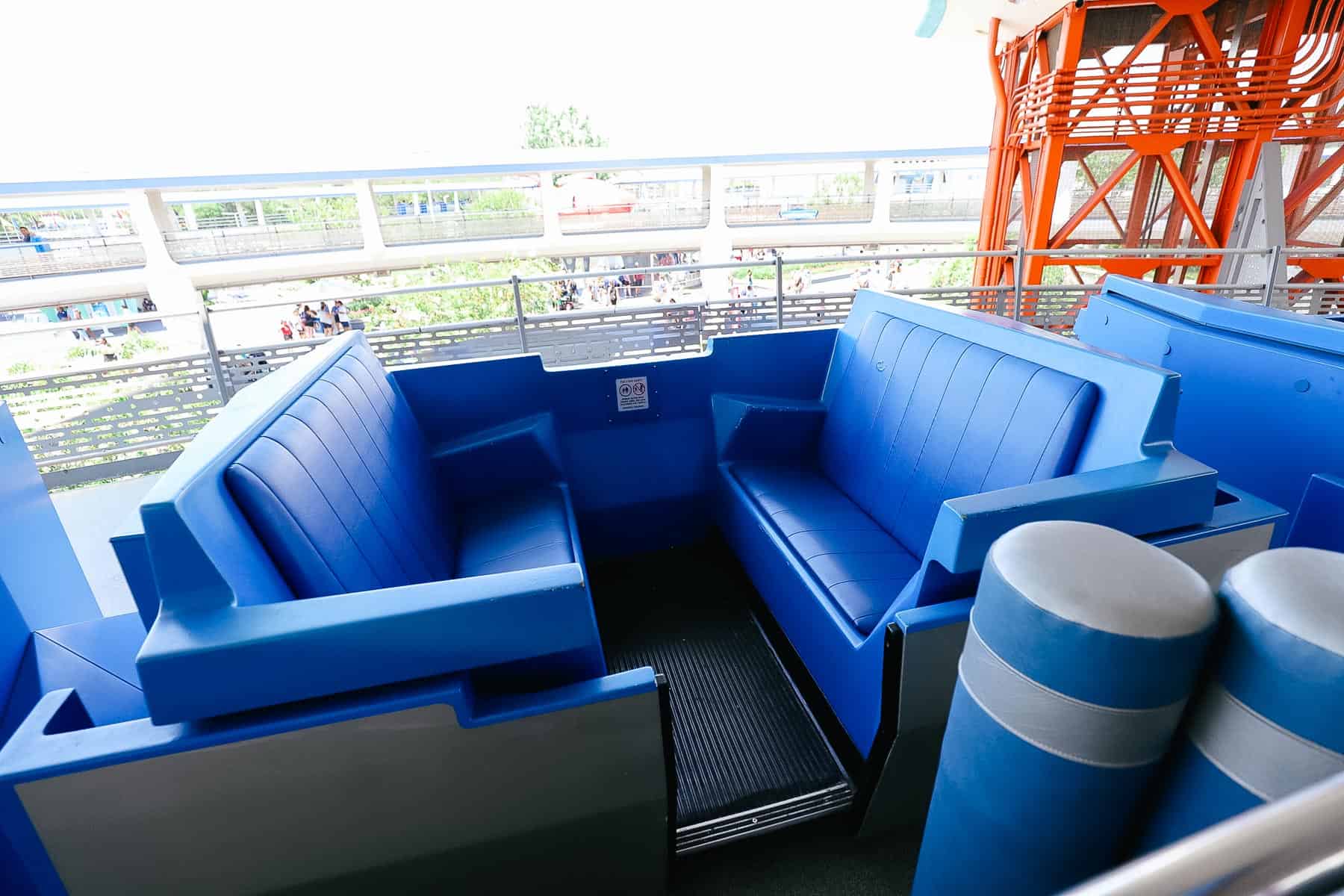 Your car speeds up as you embark on a journey around Tomorrowland.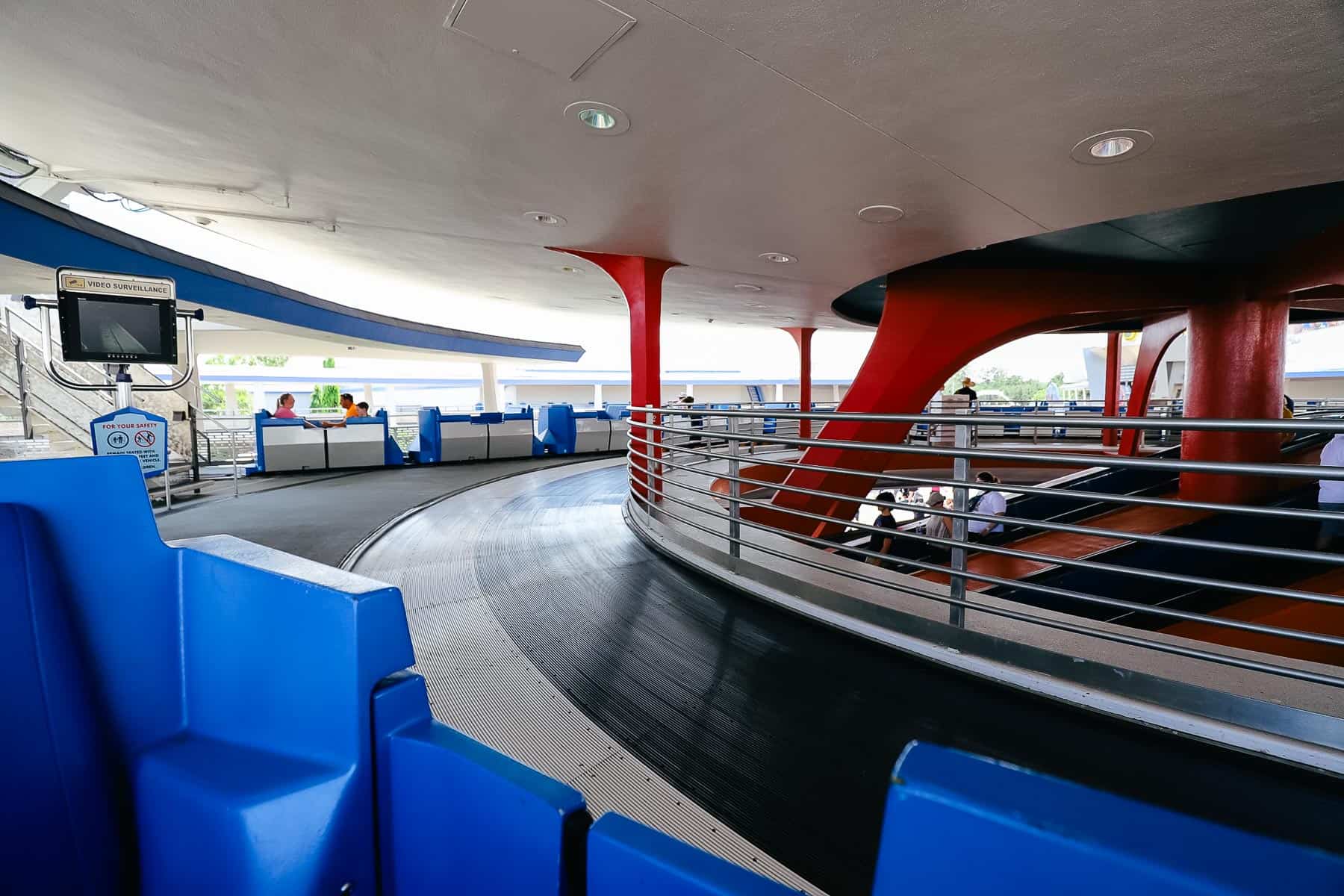 You'll travel away from the loading platform.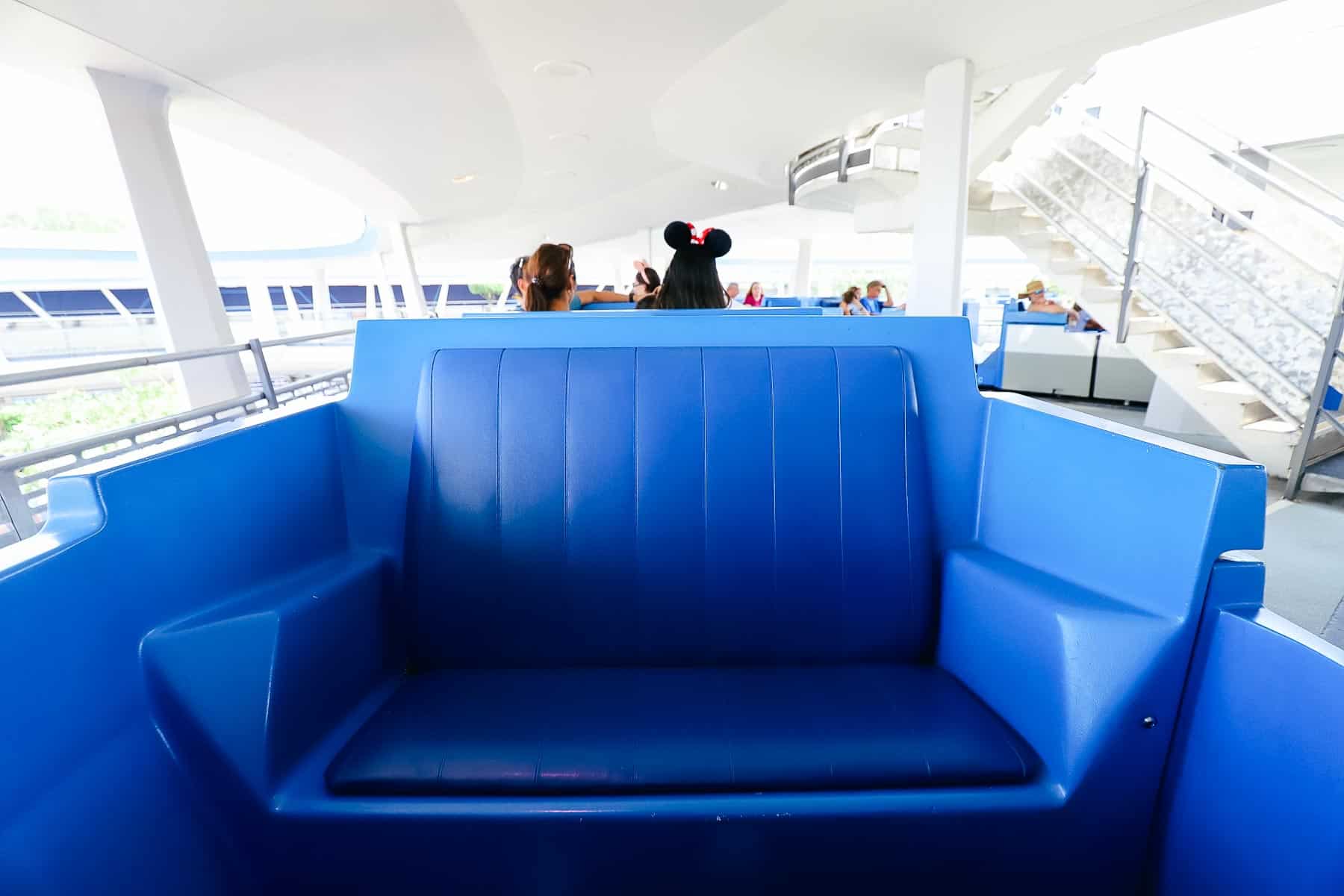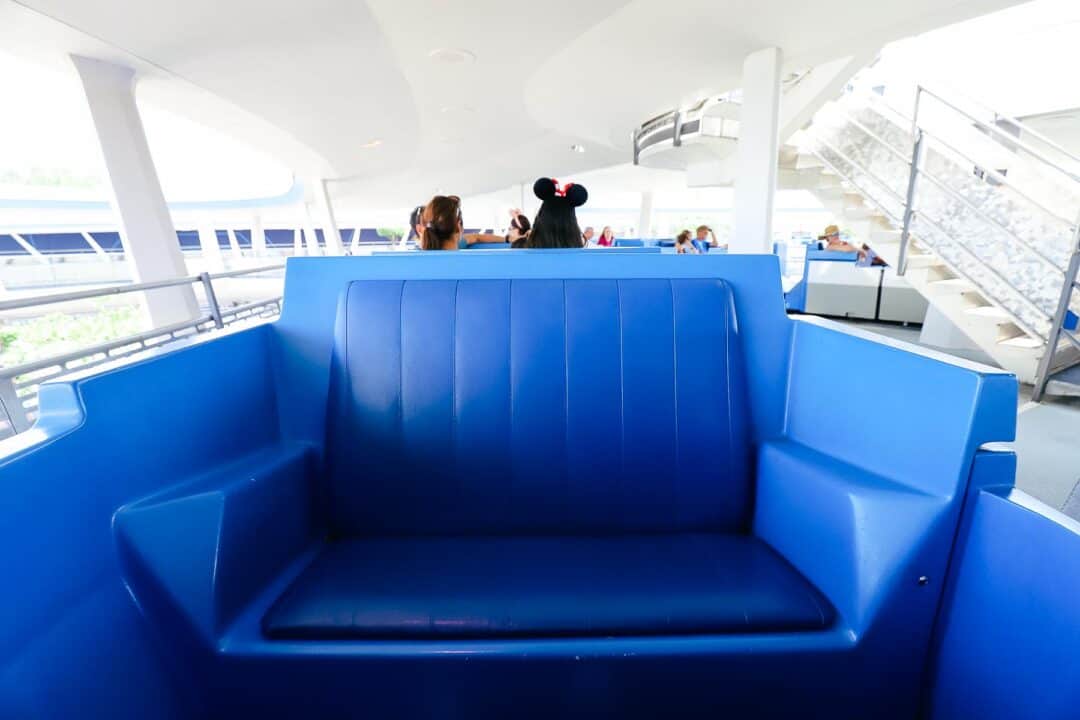 Then you'll straighten up for a long jaunt as you enjoy the surrounding views.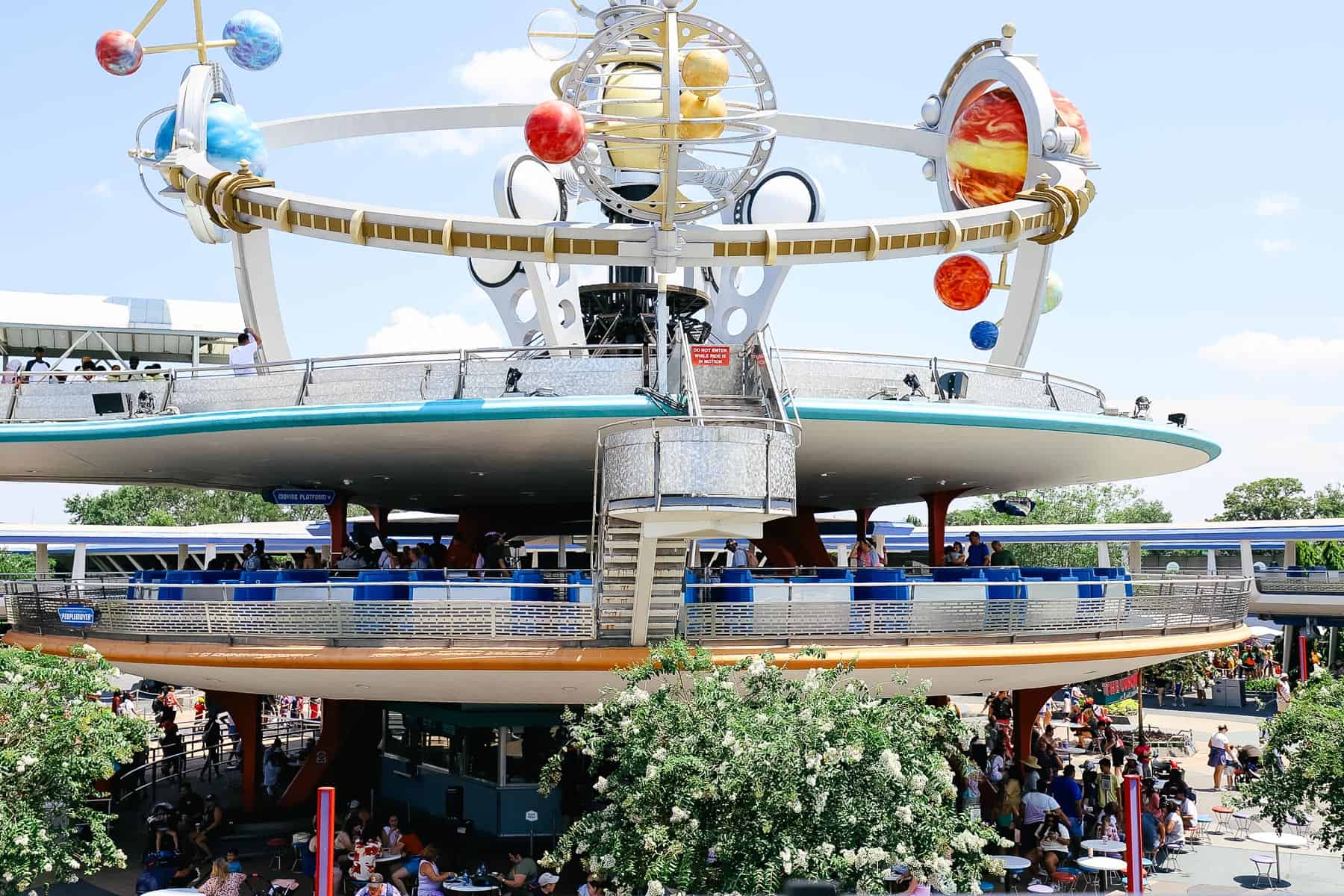 A fairly new narration plays from the speakers overhead.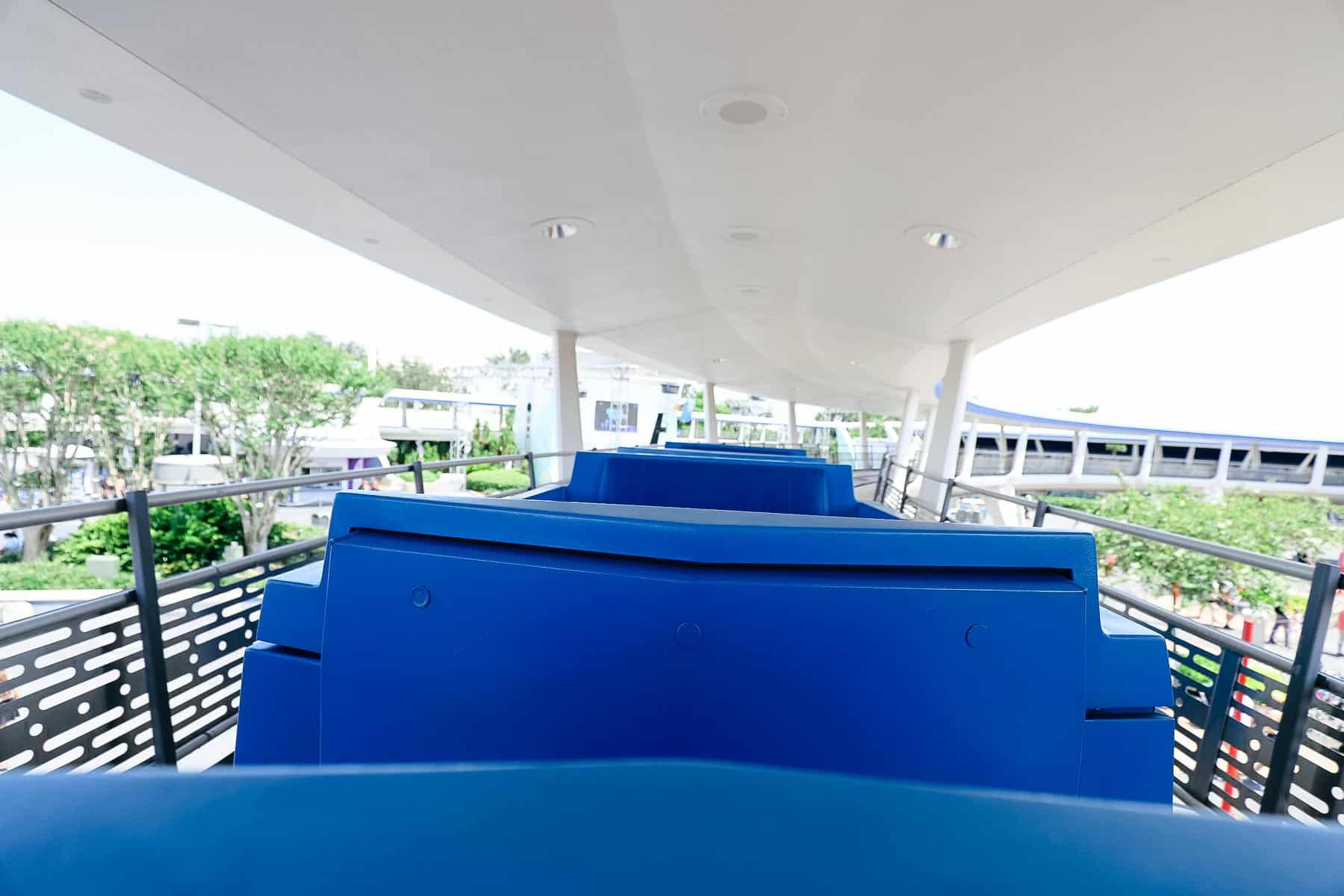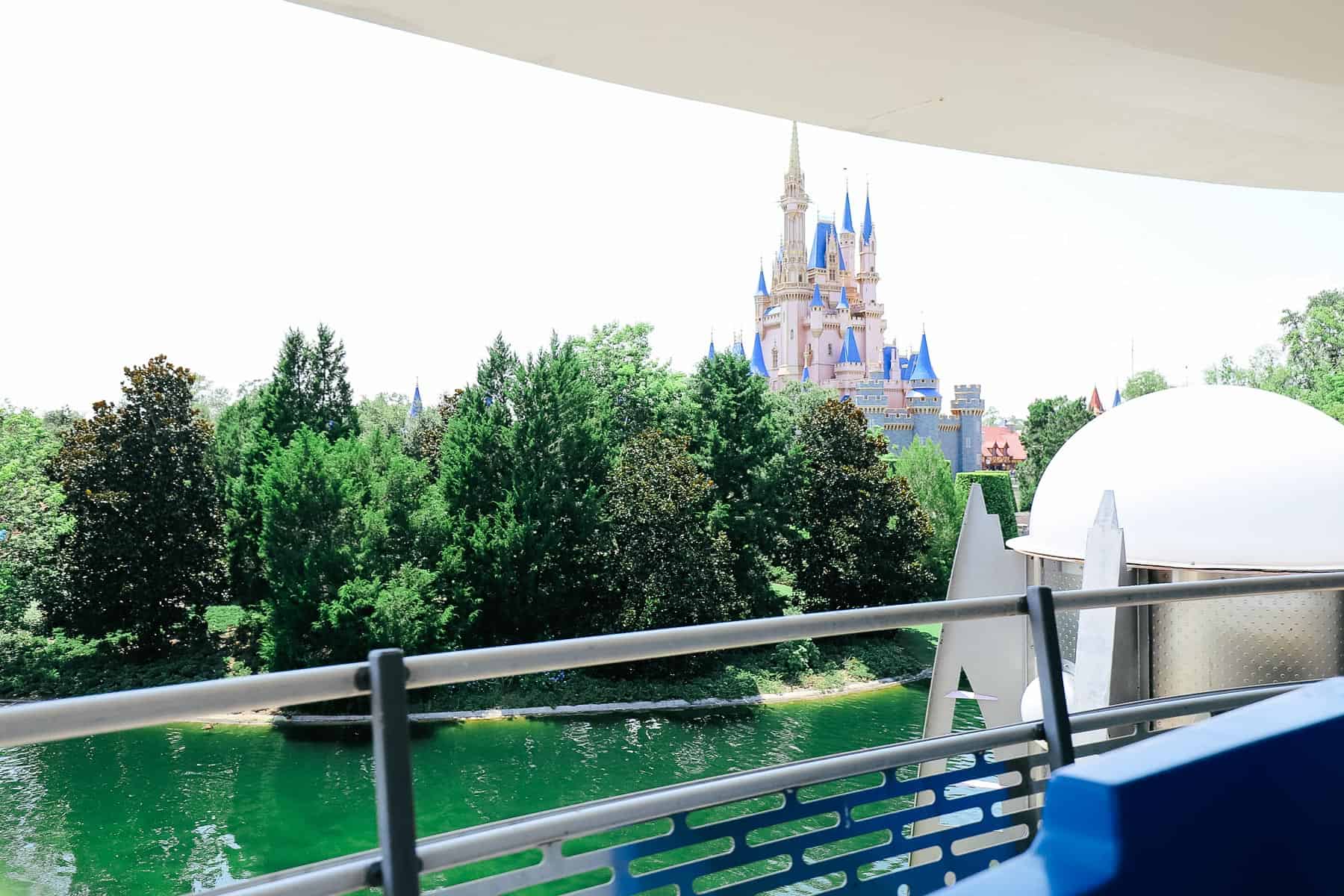 Eventually, you'll travel through a tunnel and see a model of Progress City, an experimental prototype community of tomorrow. (We call it Epcot!)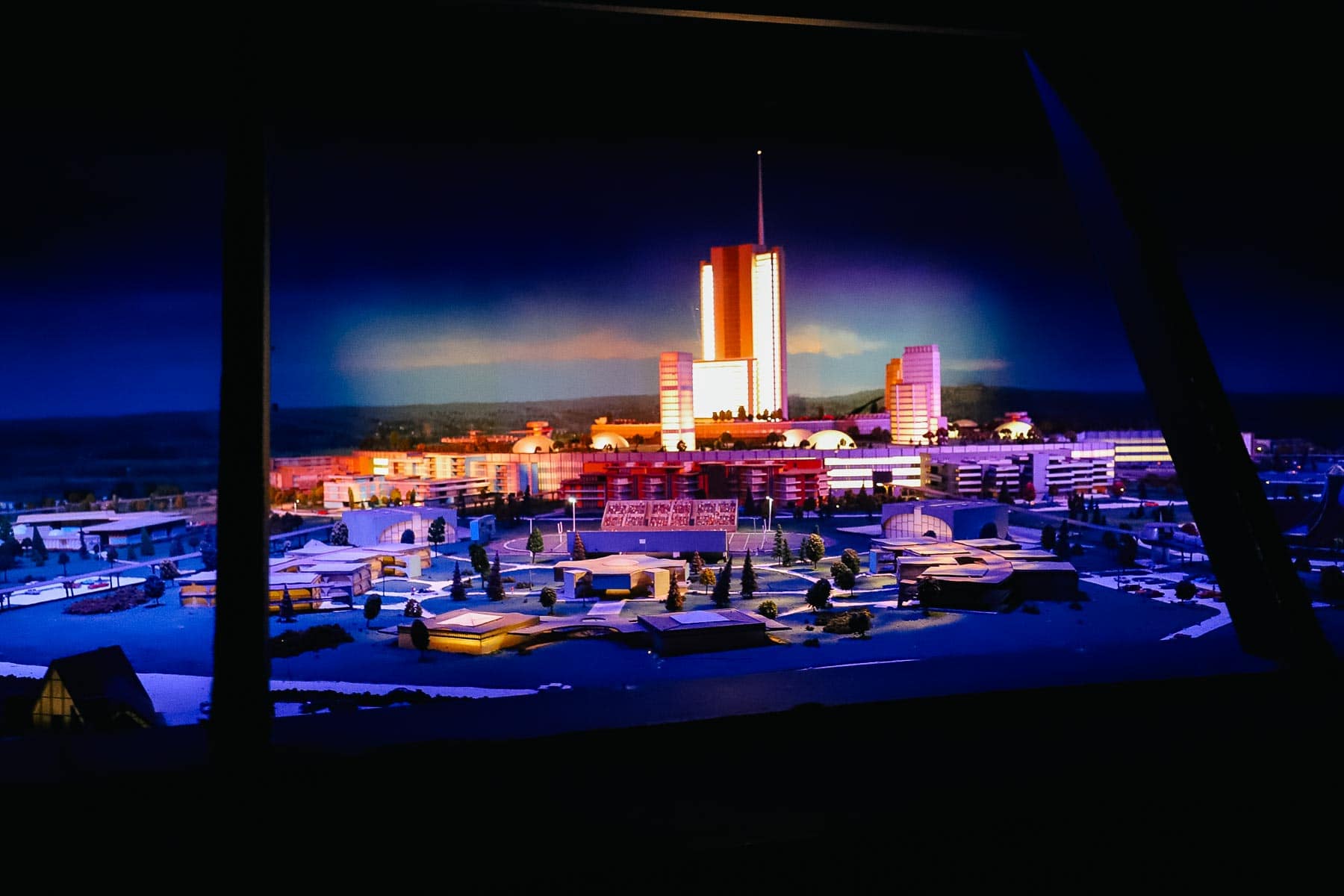 After passing the model, you can look down and see inside Mickey's Star Traders.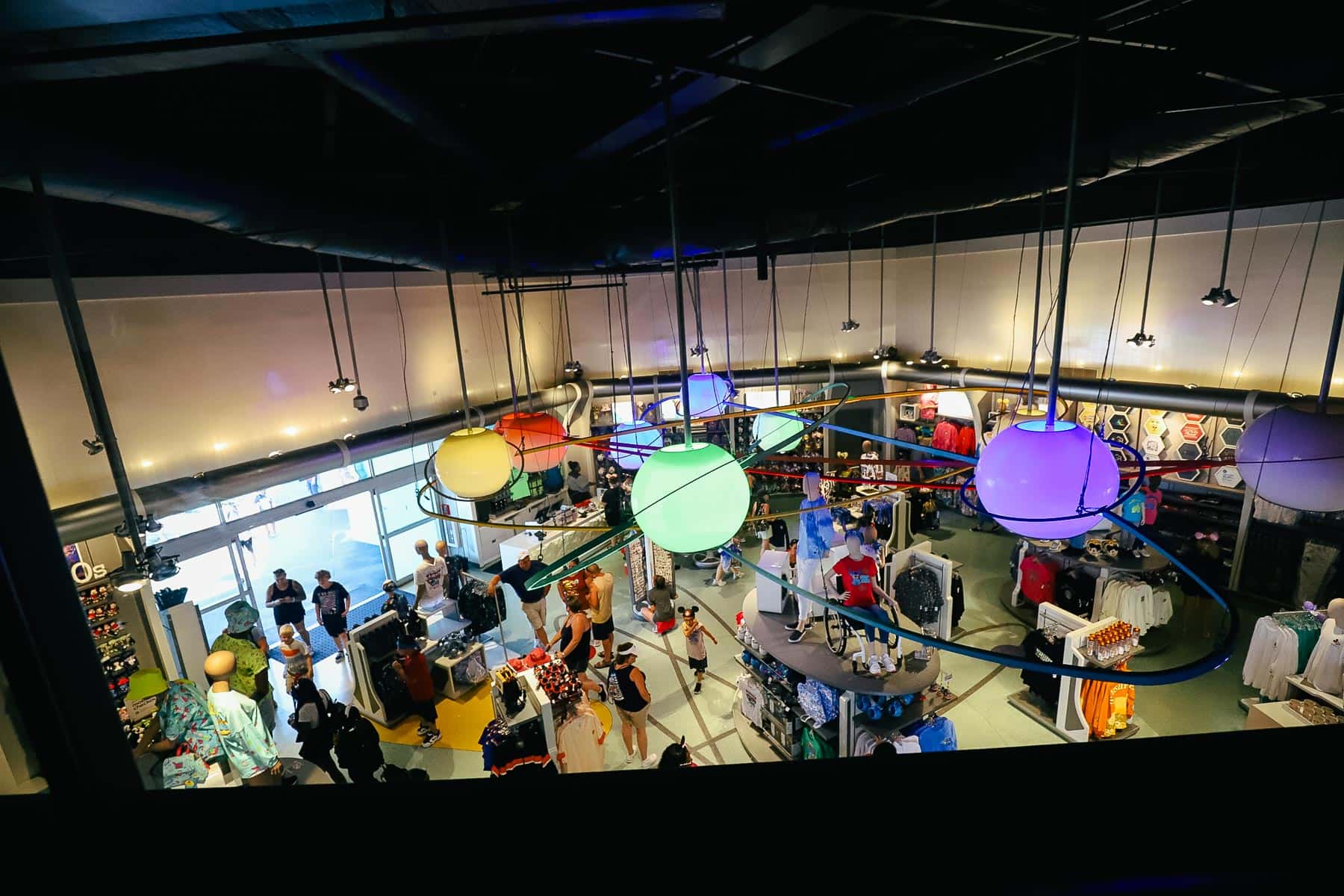 You'll then briefly return outside and pass the loading area for the Tomorrowland Speedway.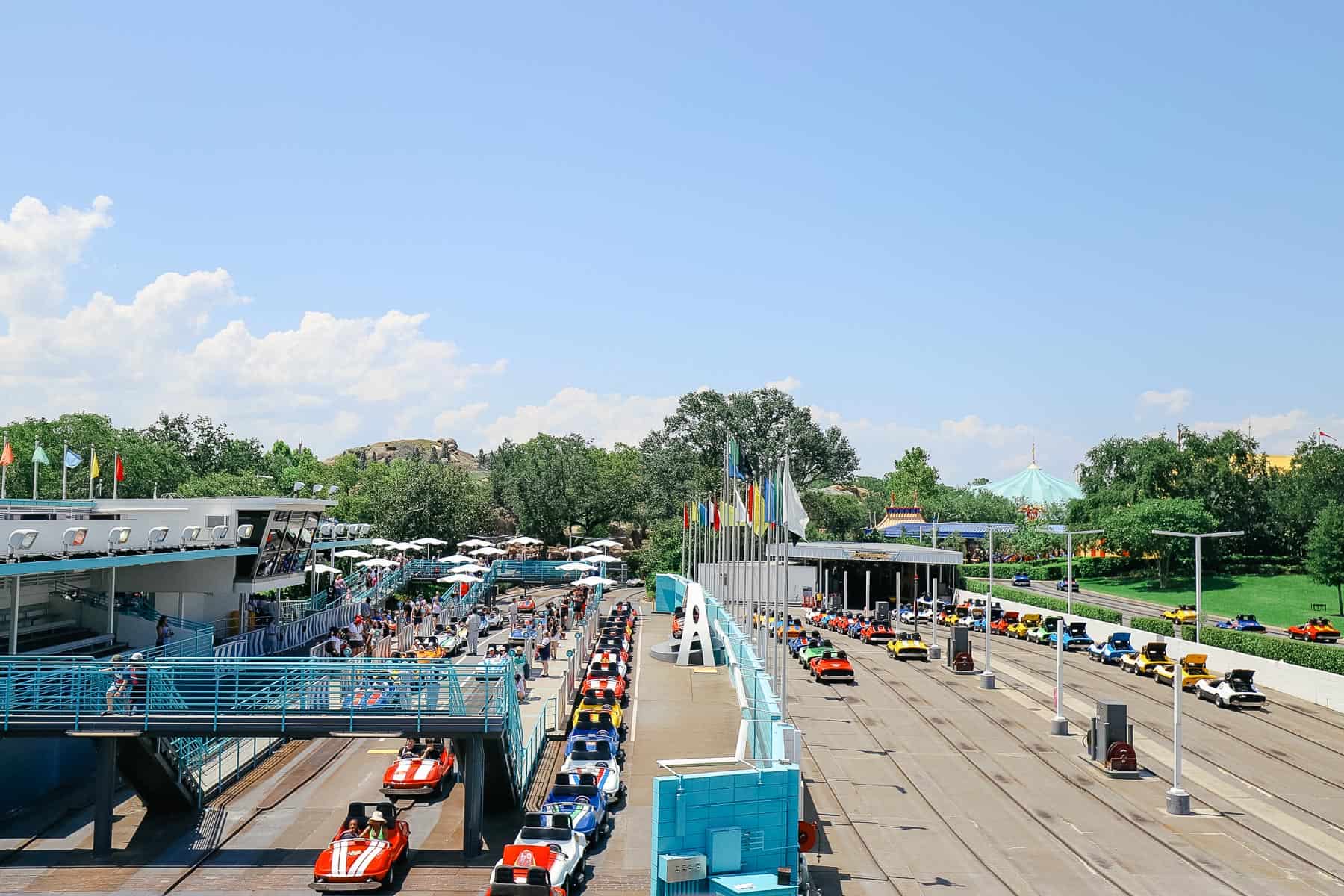 Tron Lightcycle / Run, the newest Magic Kingdom attraction, is next. You'll want to take another spin on the Peoplemover at night to see its glowing canopy.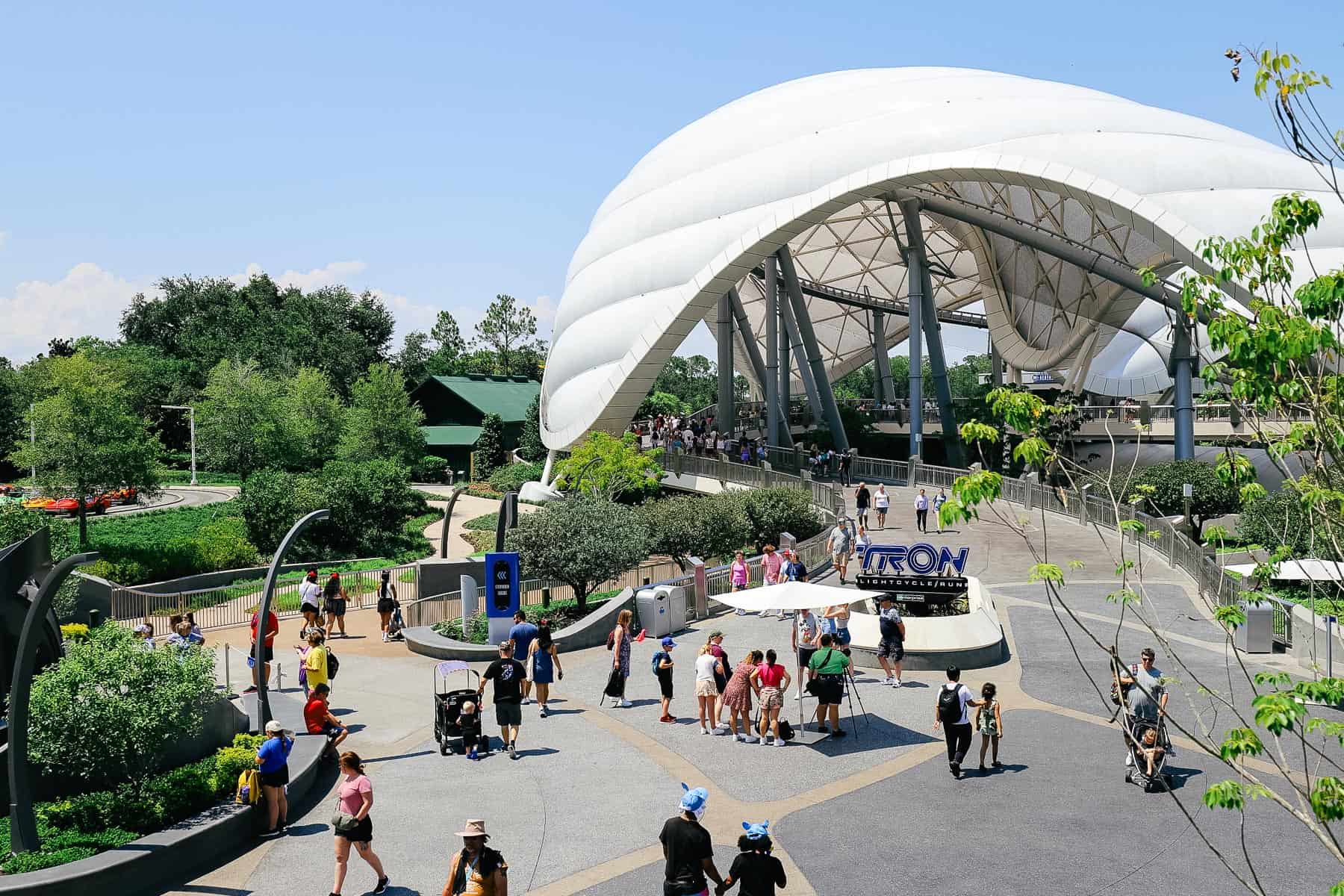 After Tron, you'll enter another tunnel and pass through Space Mountain. At one point, the area is pitch black unless the lights are on in Space Mountain.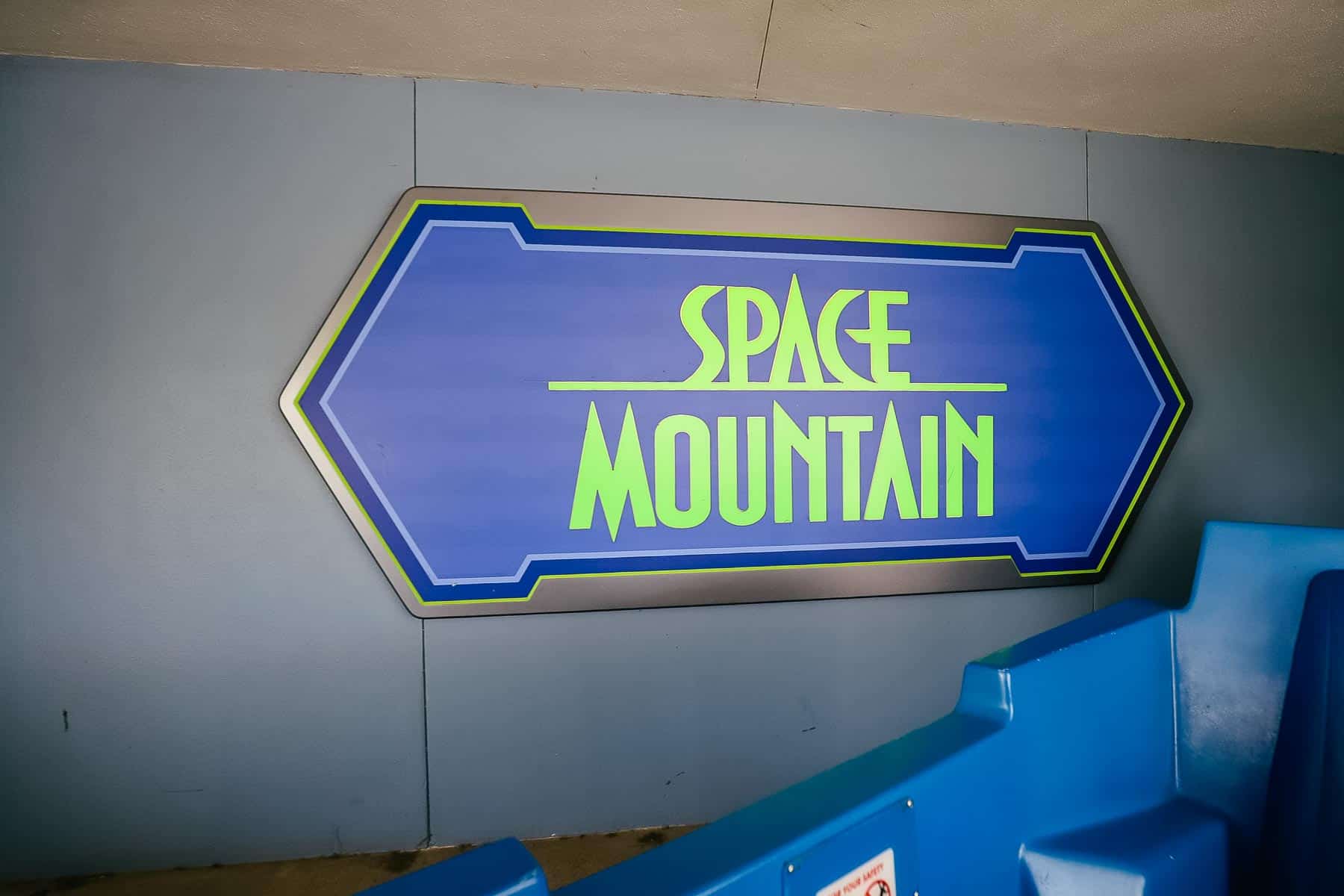 When you come back out of the tunnel, you'll pass the racetrack.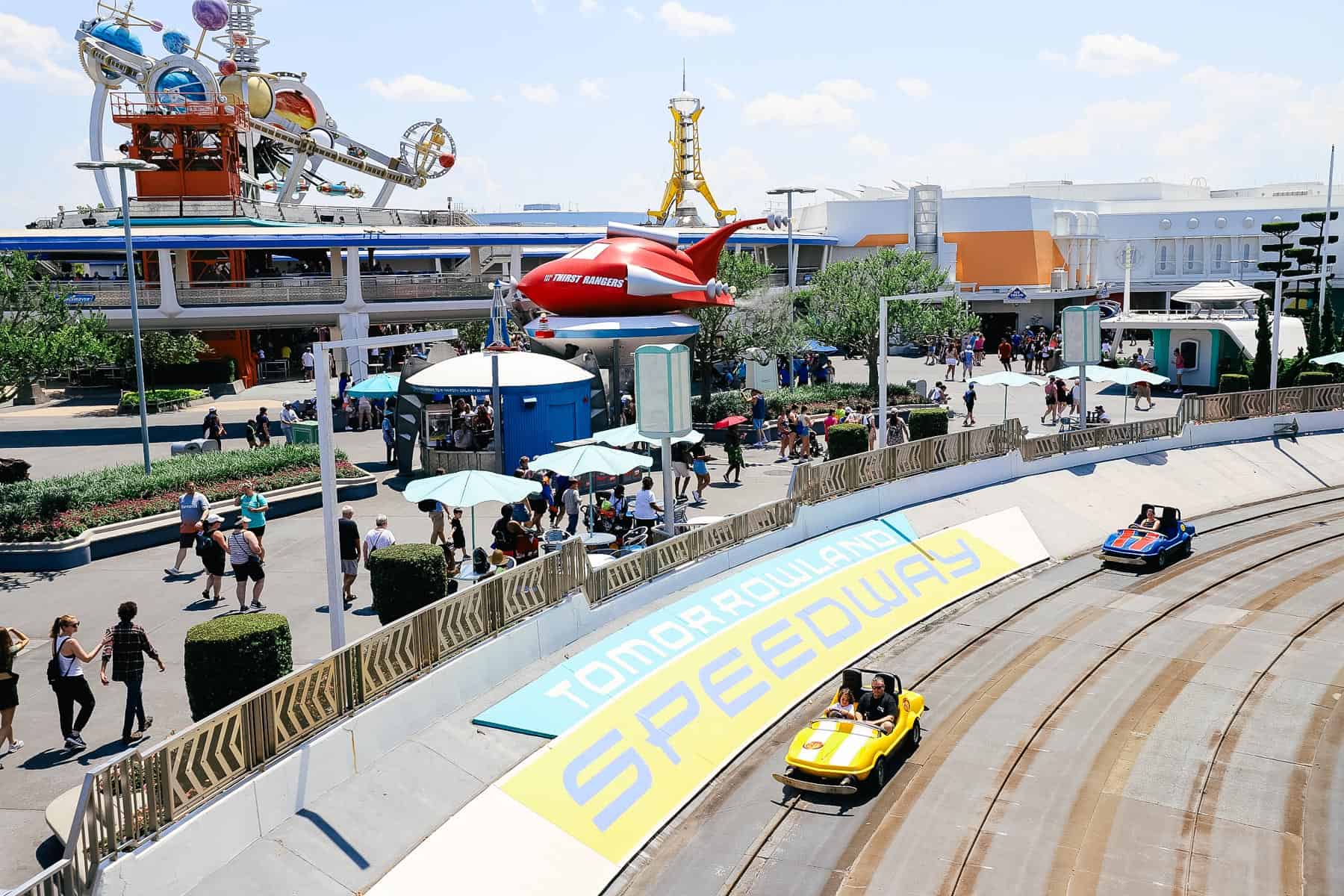 Then, you'll cruise by the exterior of Space Mountain.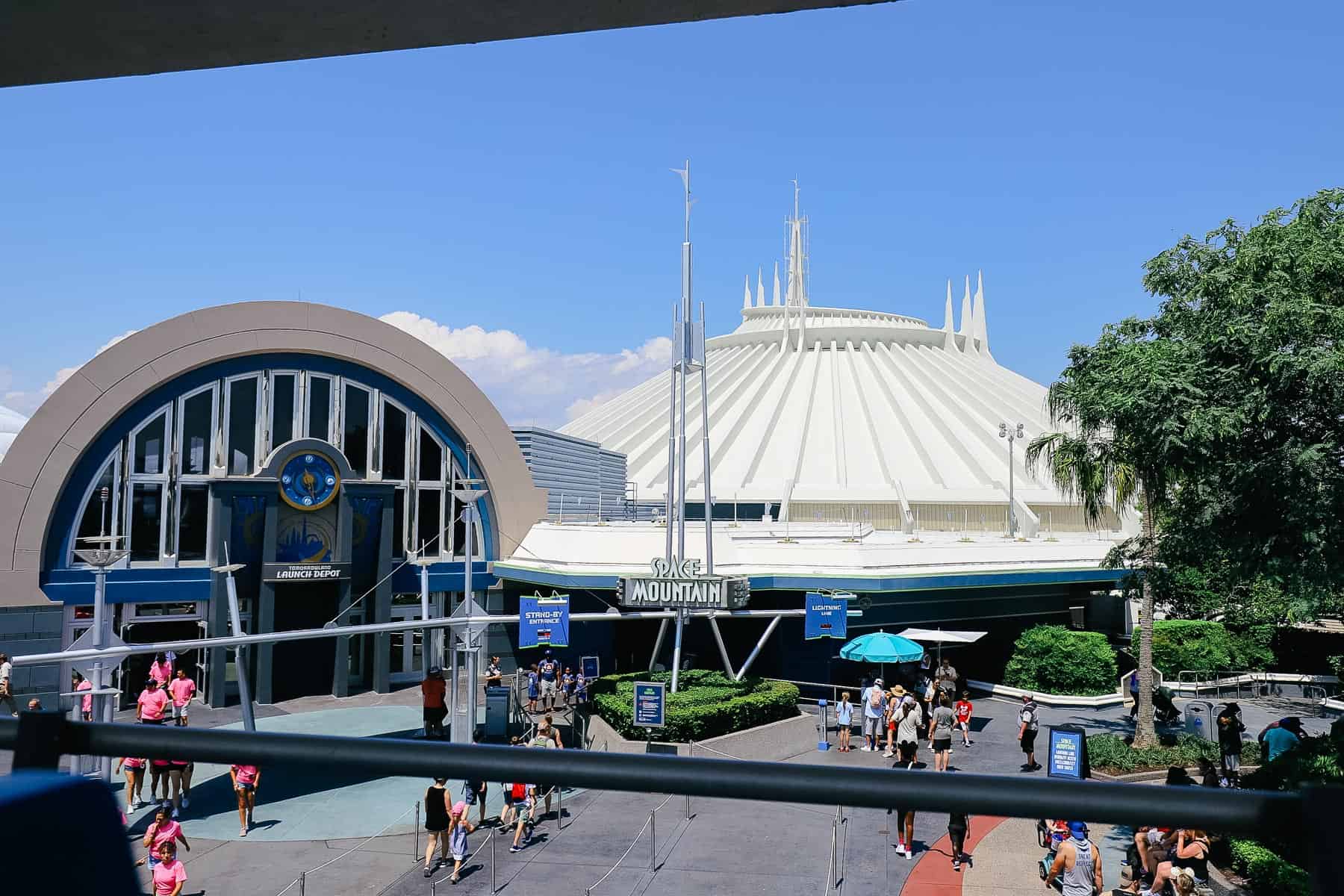 Before the Tomorrowland tour ends, the Peoplemover will circle Walt Disney's Carousel of Progress.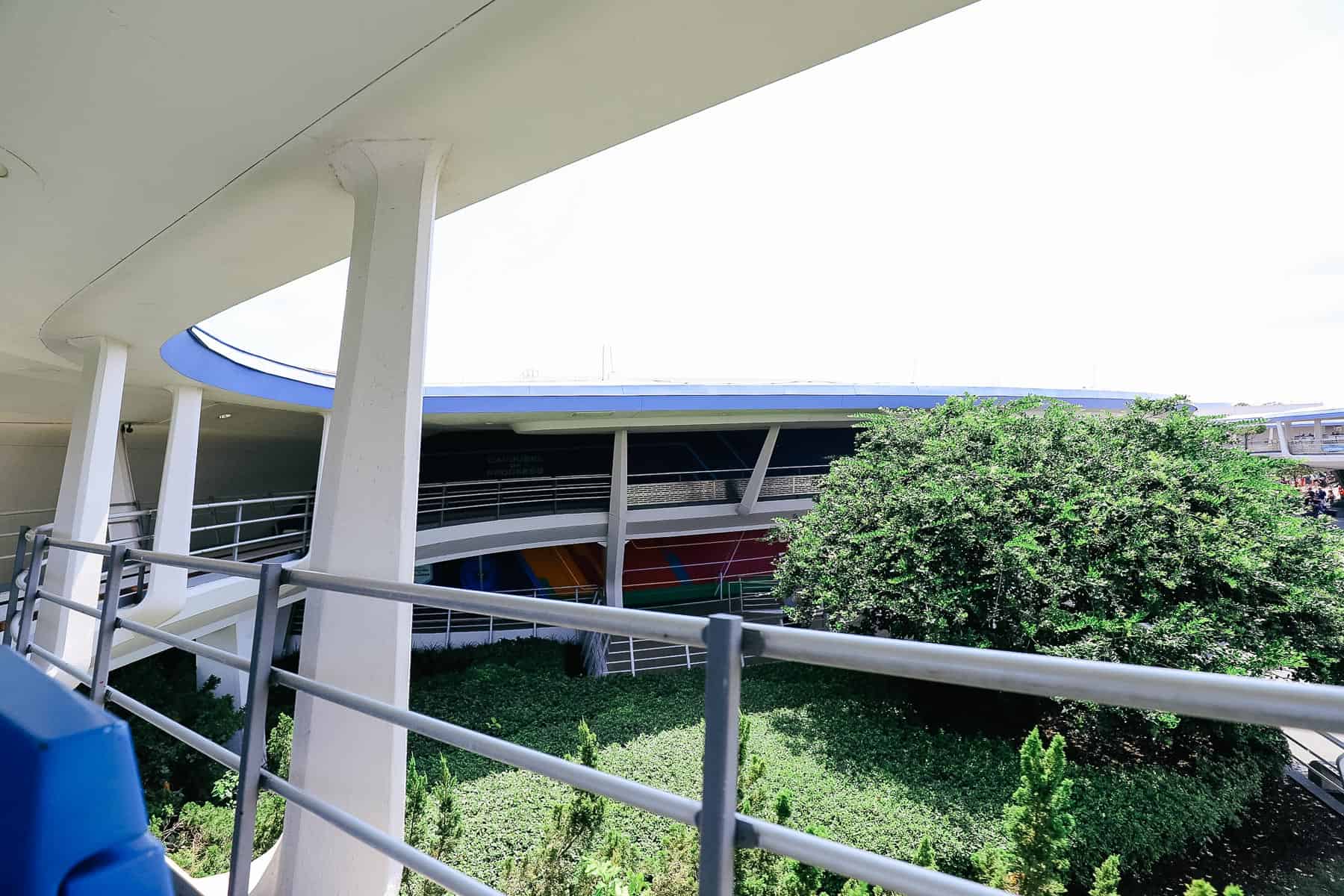 You'll then enter another tunnel and check out a futuristic hairstyle and peak into Buzz Lightyear's Space Ranger Spin.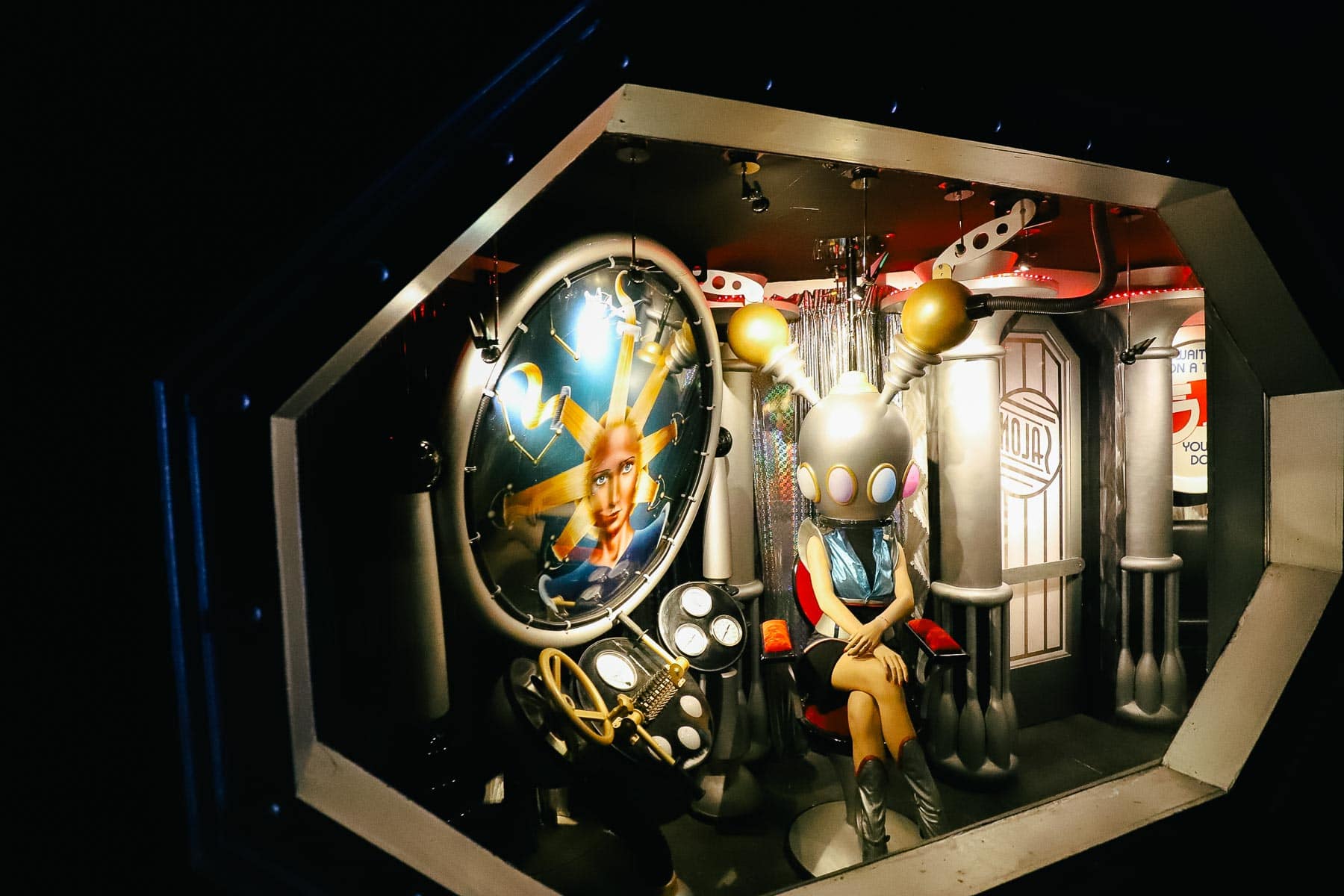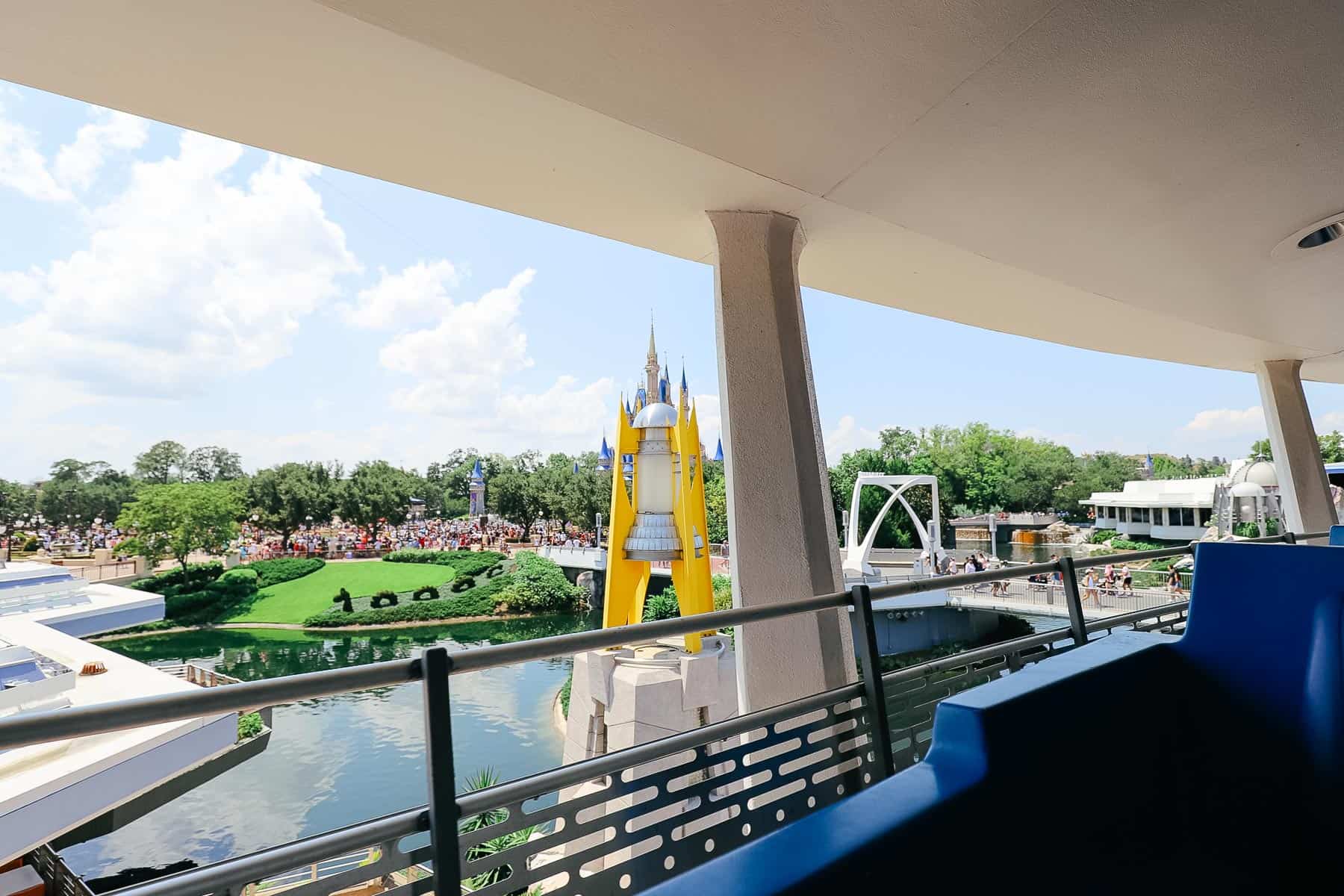 You'll take one more pass by Cinderella Castle and Monsters, Inc Laugh Floor.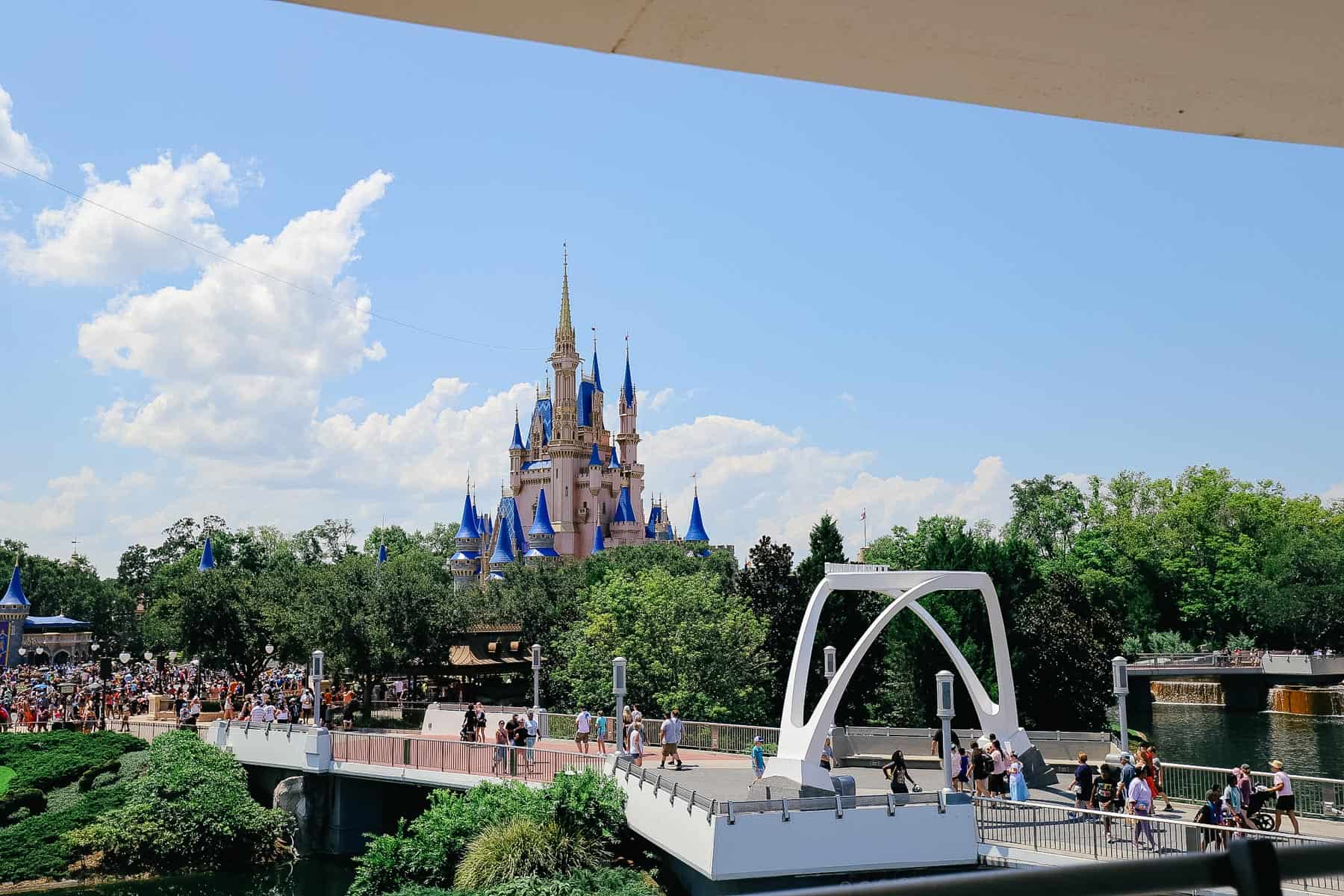 Then you'll return to the loading and unloading area where you'll step off onto the moving platform.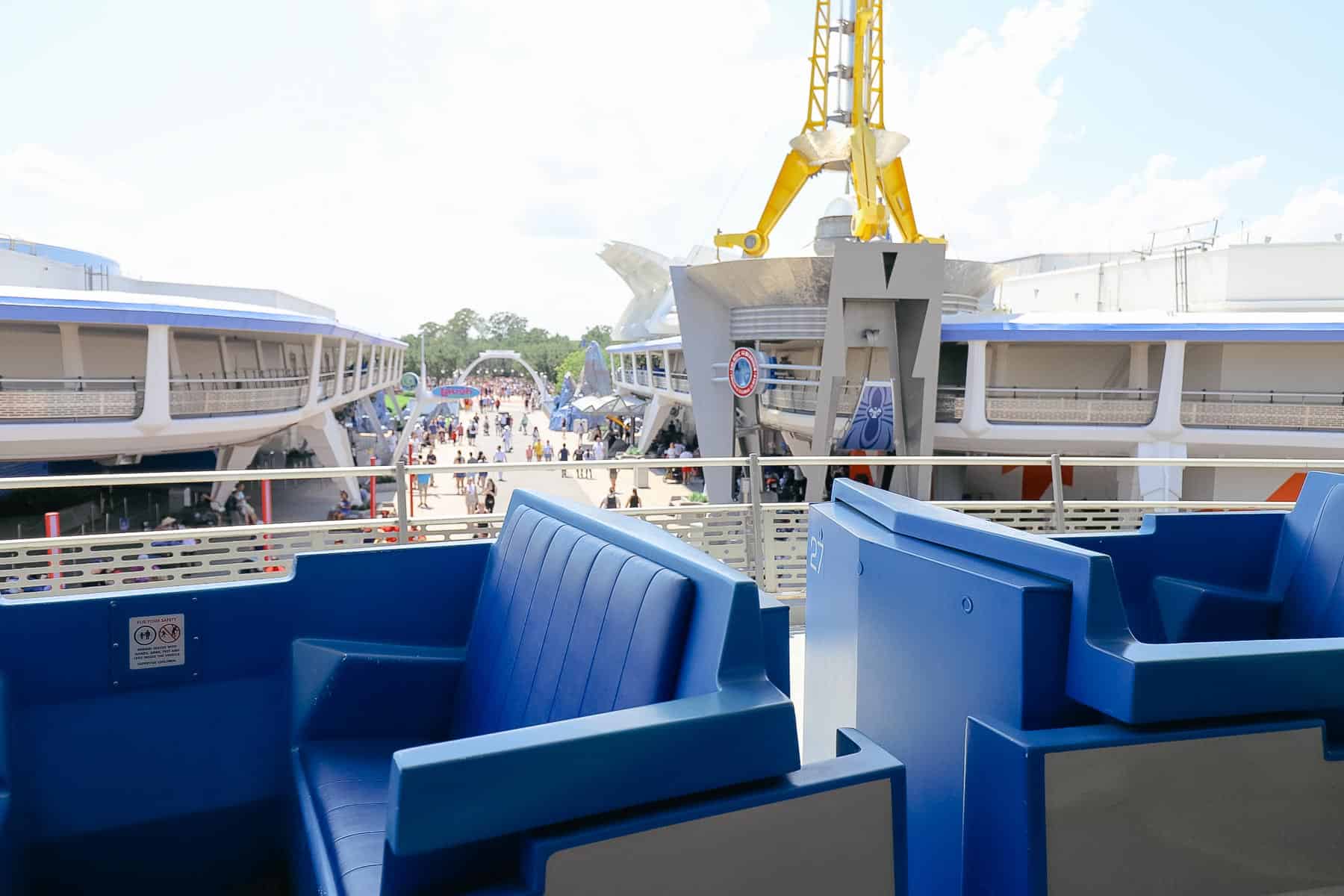 From there, you'll take a conveyor belt back down to the ground level.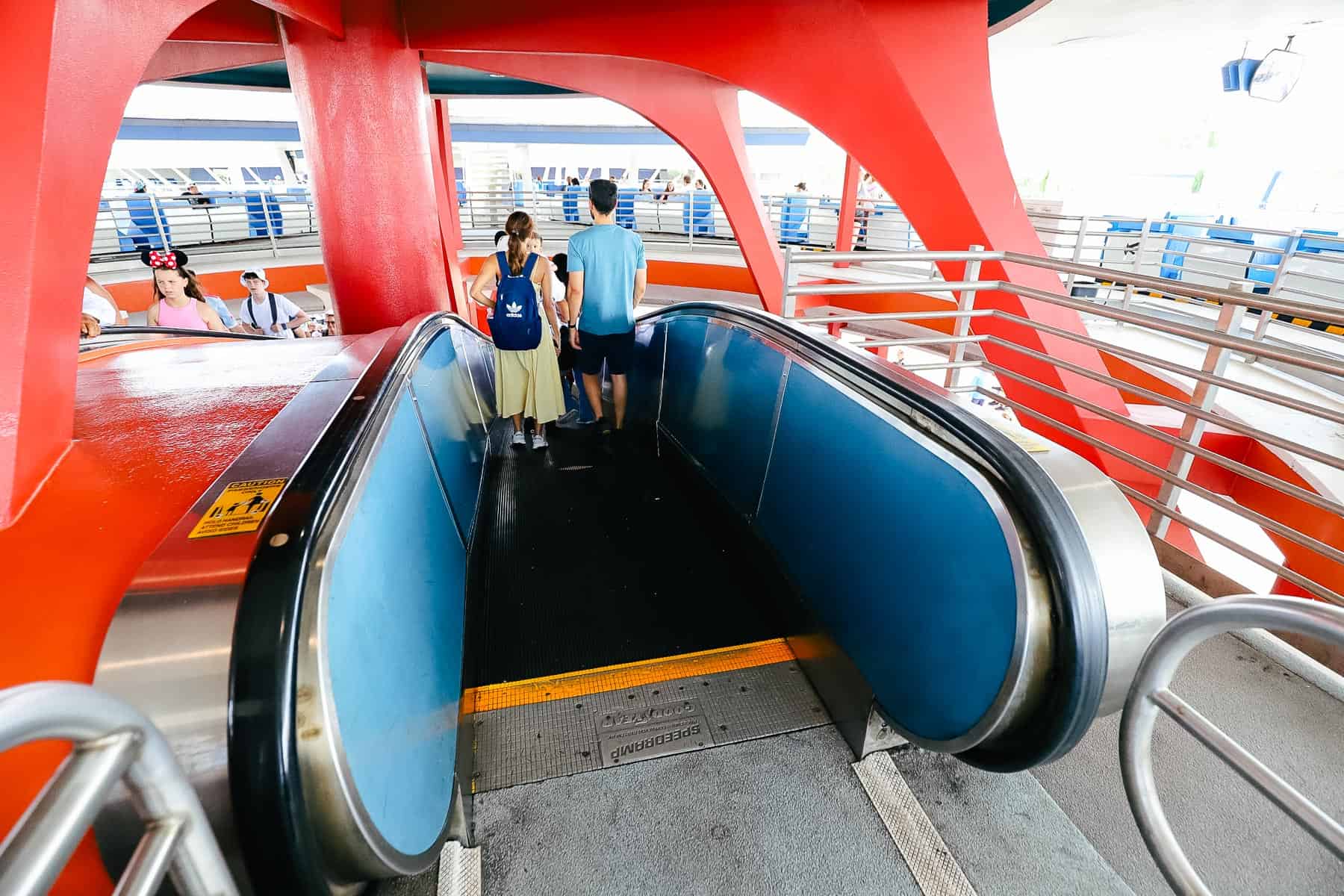 Occassionally, cast members will allow guests with sleeping children to continue on a re-ride. However, that is not guaranteed.
As for the best times to ride the Peoplemover, there isn't a bad time. We like to ride it at least twice when spending an entire day at Magic Kingdom. Once in the afternoon when we need a break, and then again in the evening to see Tomorrowland lit up at night.
Remember that waits often remain relatively low for this attraction. If you encounter what looks like a long line, it will likely move quickly. It's rare that we wait over 15 minutes to board.
To date, one of the longest waits I've experienced for the PeopleMover was on Christmas Day when the line was exceptionally long. However, we only waited 20 minutes. So, don't necessarily let a long line scare you away.
However, if the attraction is not operating (moving), skip it and return later. It's become more and more common for this attraction to experience downtime throughout the day.
For more attractions, try our list of rides at Magic Kingdom. Or you might like these attractions.
We specialize in Disney World Resorts, Characters, and Dining. Check out some of our resources, like the list of Disney World Hotel Reviews. That article lists every single resort review available on the site. You might also enjoy learning about the best off-site resorts near Disney World.
If you plan to meet characters in the parks, we keep an updated list of Disney World Characters. That review links to every meet available in the four parks.
In the Comments
Have you ever experienced the Tomorrowland Transit Authority Peoplemover? Do you enjoy this kind of attraction?
Planning a Walt Disney World or other Disney Destination vacation?
Our friends and travel partner, Firefly Travels, excels at doing Disney differently. You can fill out a plan your trip form on their website, and someone will reach out shortly to discuss the specifics.