Are Theme Park Reservations Still Required in 2023 for Walt Disney World?
A few years back, Walt Disney World introduced the Disney Park Pass Reservation system as a means to control crowds. Little did we know how long this system would remain in place.
As we head into 2023, theme park reservations are still required to visit Walt Disney World. Unfortunately, it doesn't appear that this reservation system will be going anywhere, anytime soon.
So for the time being, the theme park reservation system remains a gateway between your ticket and the ability to enter the park. One must have both valid admission and a theme park reservation to enter the following parks:
Magic Kingdom
Epcot
Disney's Hollywood Studios
Disney's Animal Kingdom
Thankfully, Disney's water parks do not require reservations.
Below, we'll look at details for making your theme park reservation, including a few changes that were recently introduced.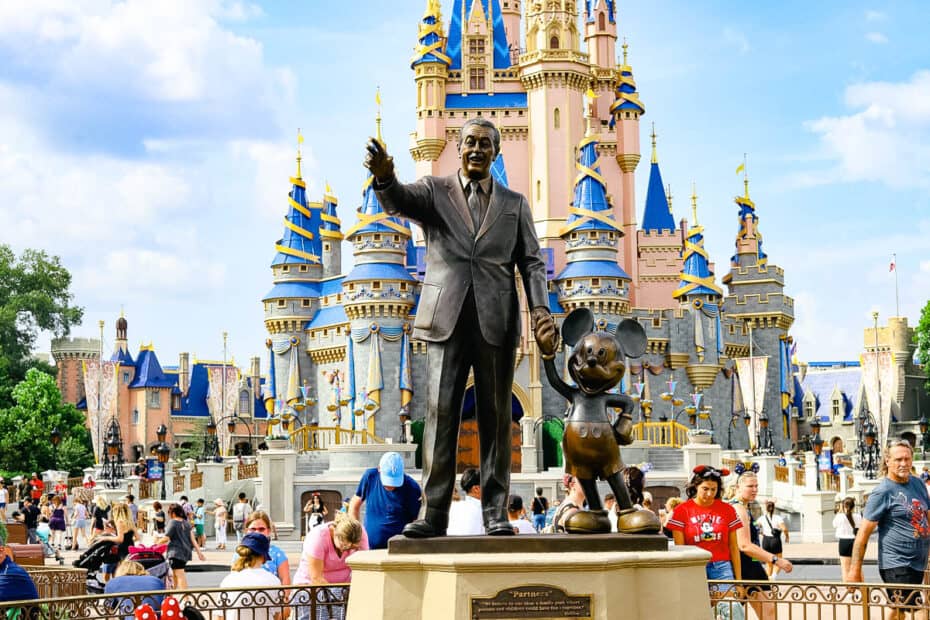 How Disney's Theme Park Reservation System Works
A few simple steps are required to make a theme park reservation. First, you'll want to check availability for your desired dates.
Availability is based on what type of ticket you have. Choices for tickets are as follows:
Guests with a combined Disney World Resort Hotel and Ticket Package
Guests with Regular Theme Park Tickets
Annual Passholders
Disney's Park Pass Reservation calendar is available here on their site.
Then you'll want to log in to My Disney Experience on a computer or mobile browser. From my experience, the system works much better on a regular computer or laptop.
From there, you'll select members of your party. Make sure everyone in your group is on your Family and Friends list.
After that, you'll select a date on the calendar and then the desired park. Finally, you'll confirm your reservations.
When you finalize reservations, Disney will send you a confirmation email that lists the details for each reservation. So if you're making seven reservations for your trip, you'll get seven emails.
As of August 23, 2022, you can now modify park reservation dates, which park, and party members. For example, if you have Magic Kingdom booked on a Wednesday, and decide you would like to move it to Friday, you can go in and change the reservation (based on availability) for everyone in your party.
In the past, you had to cancel the reservation, and hope you could get a new theme park reservation for everyone in your group. It was sometimes questionable, especially during busier seasons.
Now changes can be made without losing the first reservation before confirming a new one.
Disney notes these other important details on their site:
Theme park reservations are limited and not guaranteed until you finalize the reservation.
Those with park hopper benefits can visit multiple parks after 2:00 p.m. (However, you must scan in at the park where you have your reservation first, before visiting other parks.)
Park reservations can be made as soon as you purchase your tickets. (Disney recommends doing this ASAP.)
As far as the park hopper goes, it's great to be able to visit multiple parks after 2:00 p.m. However, it's annoying that you have to scan in at the initial park where you booked your first reservation.
Sometimes things change. Often, I've had to drive over to a park, enter, and then leave if I have a change of plans. Unfortunately, the theme park reservation system doesn't leave much for spontaneity.
Additionally, that part where Disney recommends selecting your days as soon as you purchase tickets is by far more for their benefit than yours or mine.
Gone are the days of saying, hey let's drive down to Disney World for the weekend. Sure it will be crowded, but will still have a good time.
Hopefully, in time, we'll see this requirement dropped. But as for 2023, don't forget to make those theme park reservations.
For more information about planning a trip to Walt Disney World, you might enjoy a few of these favorites:
What are your thoughts on Disney requiring theme park reservations? Do you like the system or hate the hassle?