Disney's Boardwalk Inn Review
Disney's Boardwalk Inn Resort is truly charming. The resort hotel offers unique appeal, mimicking a quaint New England seaside setting with carnivalesque theming.
In this review of Disney's Boardwalk Inn, we'll take a close look at various aspects of the resort like rooms, dining, recreation, and shopping. I'll try to cover all the information vital to planning a Disney vacation at the hotel.
During the day, the Boardwalk is usually full of guests coming and going from the theme parks in the immediate area. As the day turns to dusk, it comes aglow with strands of tiny twinkling lights.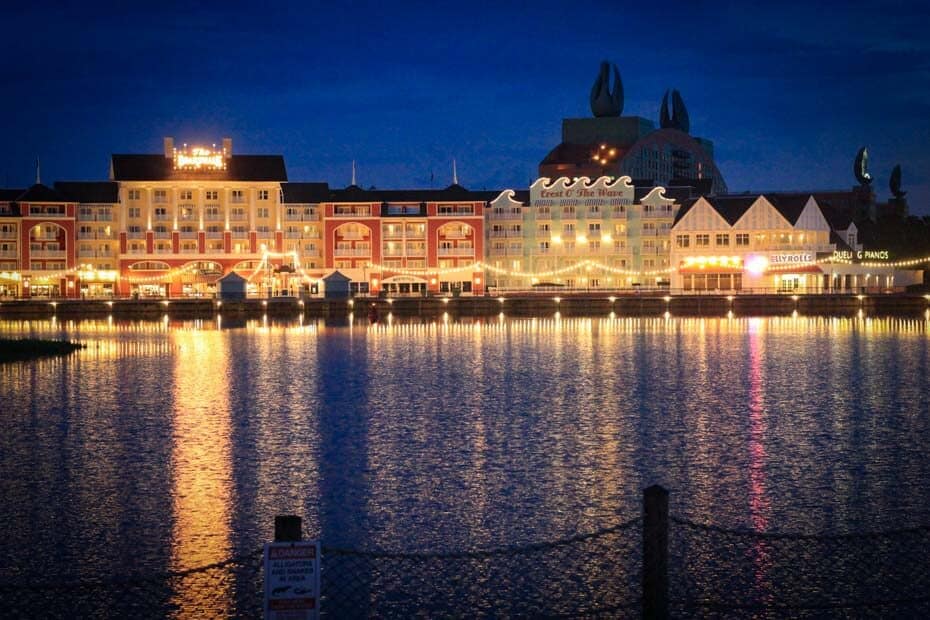 Visitors dressed to the nines start to appear as they are headed to a signature dining reservation. Excitement feels the air with the possibility of what an evening at Disney's Boardwalk Inn might behold.
Maybe you'll take a romantic stroll around Crescent Lake and stop in at Belle Vue Lounge for a cocktail. Or you might spend your evening at Epcot and pick up a late-night sweet treat at the Boardwalk Bakery on your way back.
I prefer to end my evenings at the Boardwalk Inn with a slice of fudge while watching the Disney cartoon channel in my room. Can life get any better than chocolate and cartoons?
However you decide to spend your vacation time, there are not too many better ways to end your evening than at Disney's Boardwalk Inn. Not at Disney anyway.
Disney's Boardwalk Inn Review
Disney's Boardwalk Inn is a deluxe resort. The Inn itself has 378 guest rooms and suites. In addition, Disney's Boardwalk Villas, a DVC Resort, contributes another 280 rooms to the hotel. I have a separate review of the deluxe studio at the Boardwalk Villas here if you are interested in that portion of the resort.
The Inn originally opened in 1996 as a Disney deluxe resort. Additionally, Boardwalk Inn resides on Crescent Lake and is part of the Epcot Resort Area.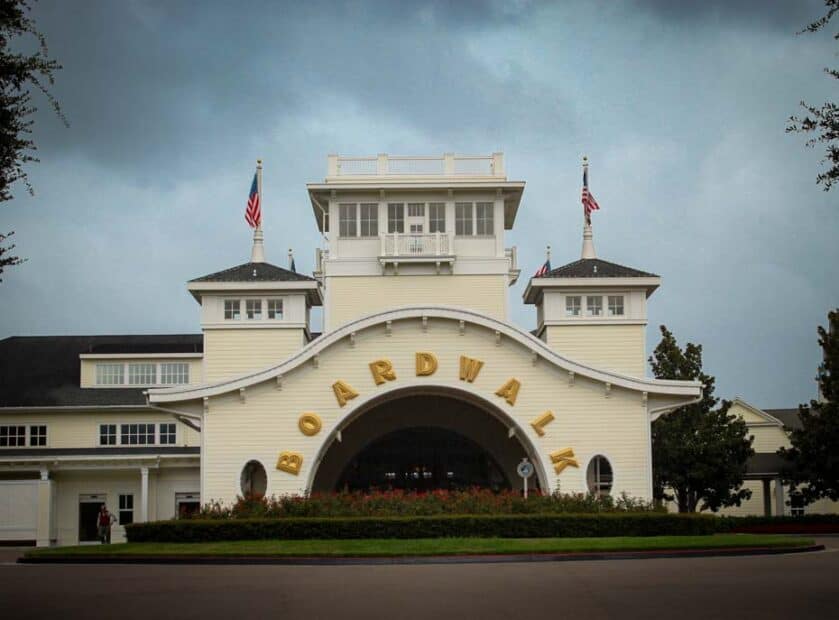 One of the primary reasons guests consider staying at Boardwalk is because of its location. The resort is within walking distance to Disney's Hollywood Studios and Epcot. Being able to step out of your Disney resort hotel and be at a theme park within a couple of minutes is a huge advantage.
The sunsets and views from the Boardwalk area are icing on the cake.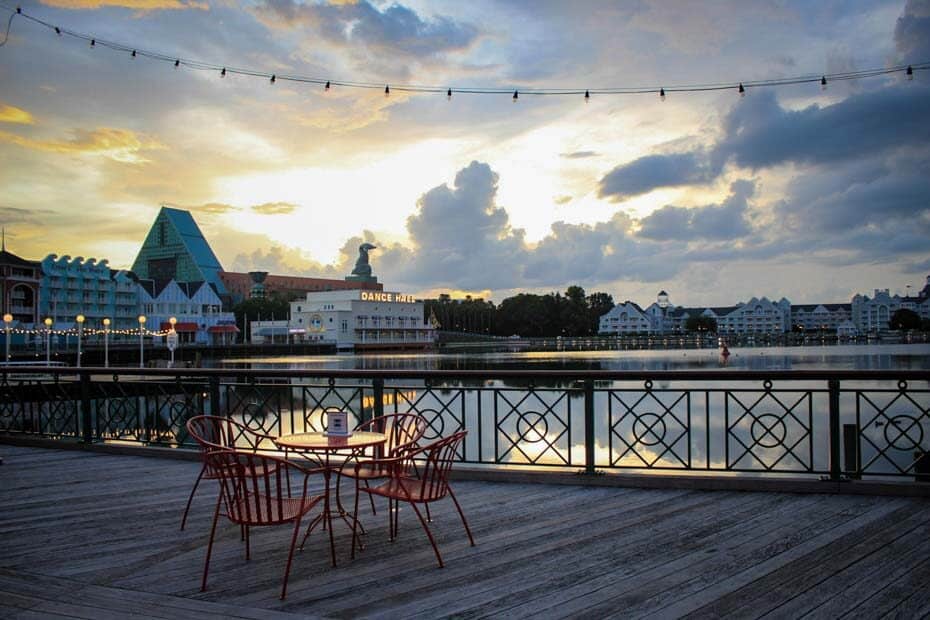 Imagine waking up and indulging in these kinds of views at sunrise.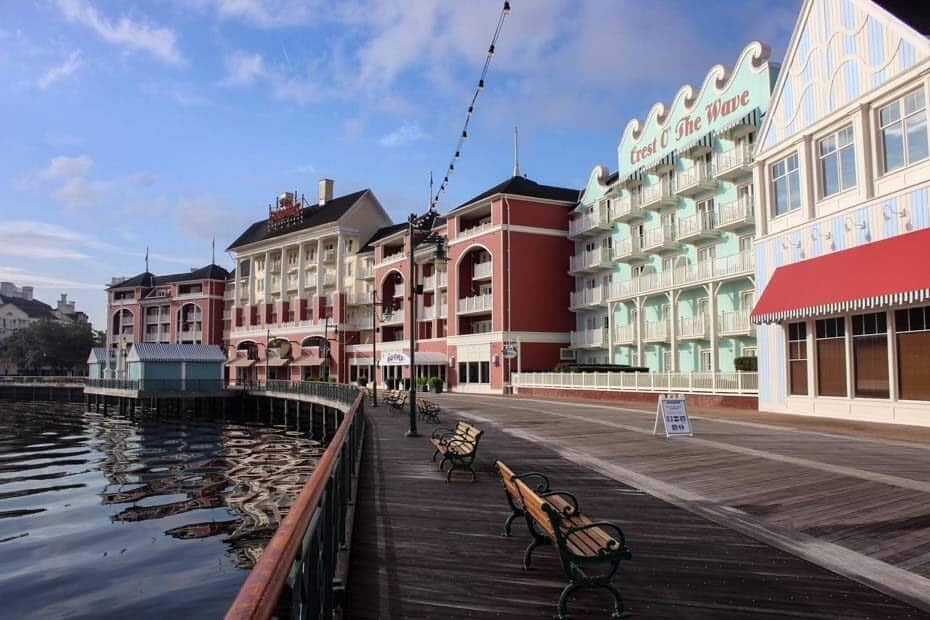 Many people have told me over the years that the ocean is their calming place. But for me, the entire Crescent Lake area is where I get that feeling.
Disney's Boardwalk Inn is fashioned after the turn-of-the-century Atlantic City. Inside the resort's lobby, the charm continues.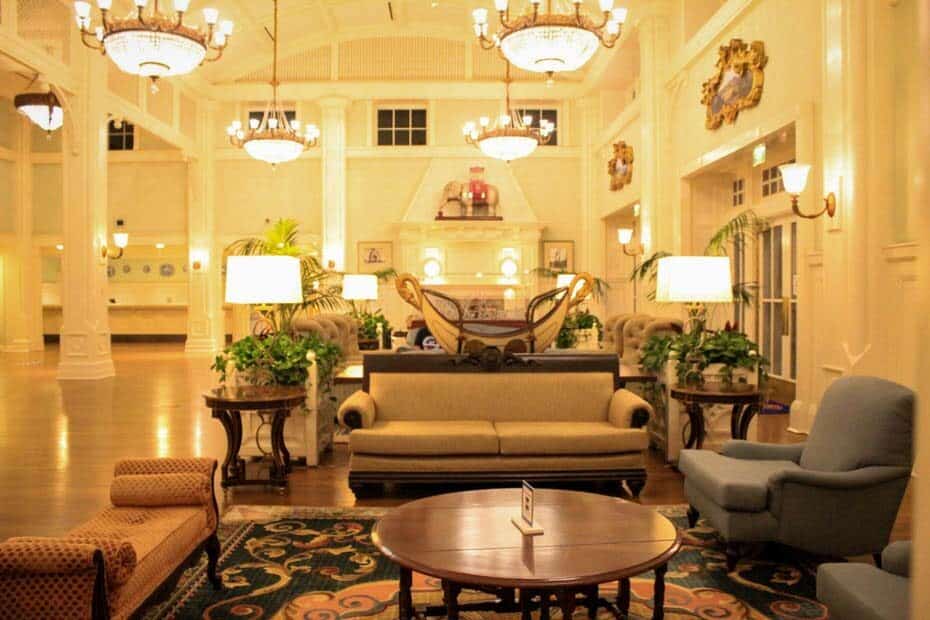 The furnishings appear somewhat formal, but there's an air of fun and mischief, like this chandelier in the main foyer featuring mermaid horses and cherubs when you look closer.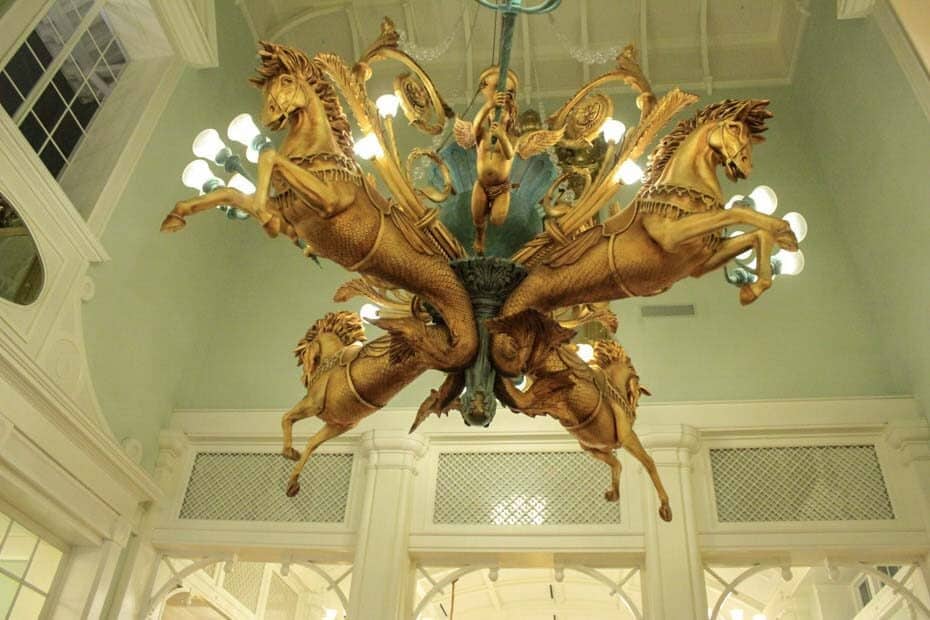 A vibrant settee sits underneath the fixture. Upon first glance, the look always feels very traditional.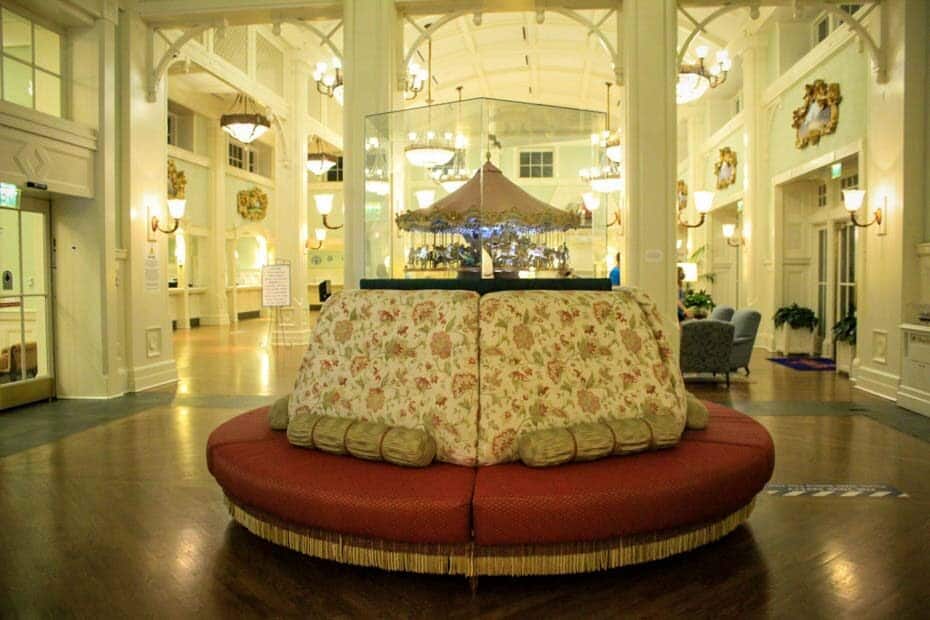 But if you are paying attention, you'll notice a miniature carrousel sits atop the piece.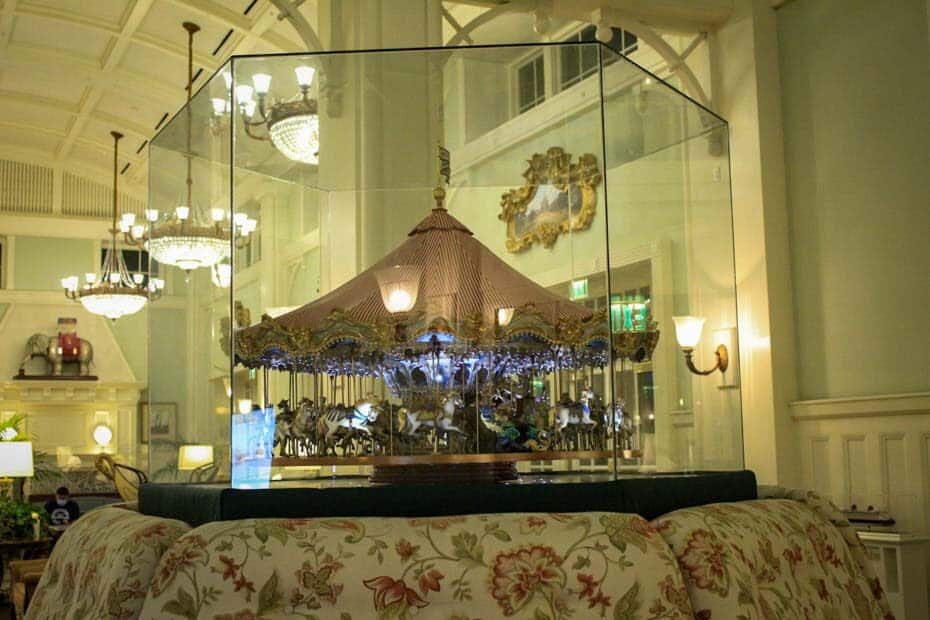 Another favorite item in the Boardwalk's lobby is this miniature wooden roller coaster. It's set up in a glass display case on a sofa table.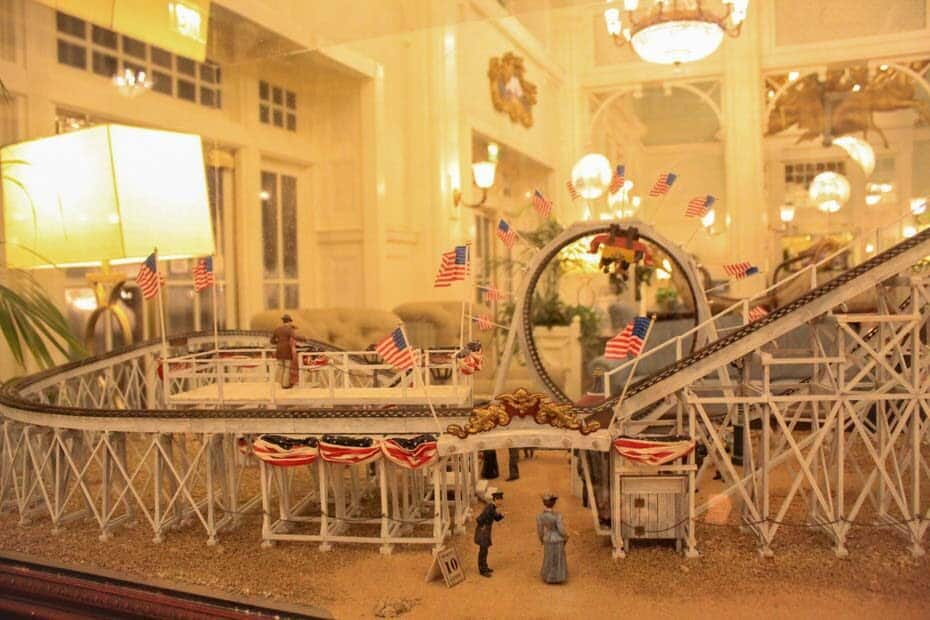 And if you are near the Boardwalk during the Christmas holidays, you really must stop in for a visit. The decor here is pretty outrageous, and I mean that in the best way. Think bright reds, greens, circus elements, and then some.
Related: Top 10 Disney Resorts to Tour at Christmas
Inside the Boardwalk Inn's main lobby, you'll find a store that goes by the name of Dundy's Sundries. They sell Disney branded merchandise and offer a few items specific to the resort.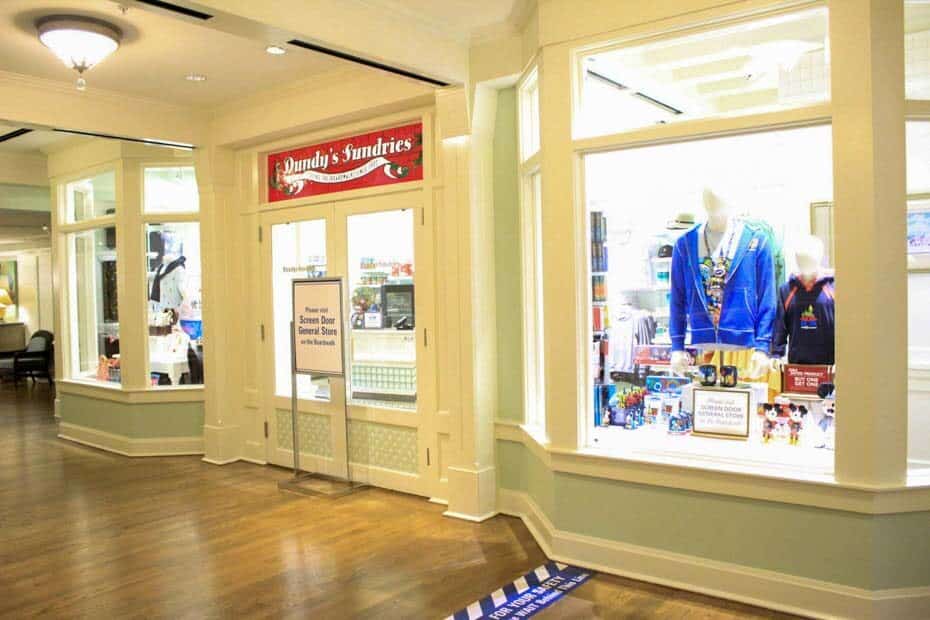 To the right of the lobby, you'll find a long hallway that leads to the majority of the resort's regular guest rooms. There are several nice pieces of art on display.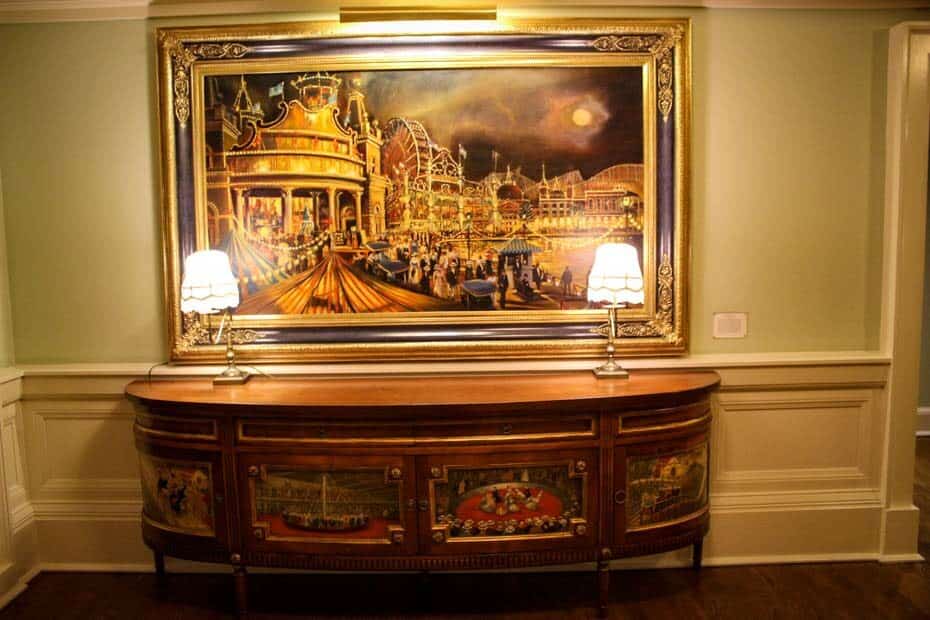 This is also where you can take the interior staircase down one floor to access the actual Boardwalk. Behind the staircase is the resort's Belle Vue lounge.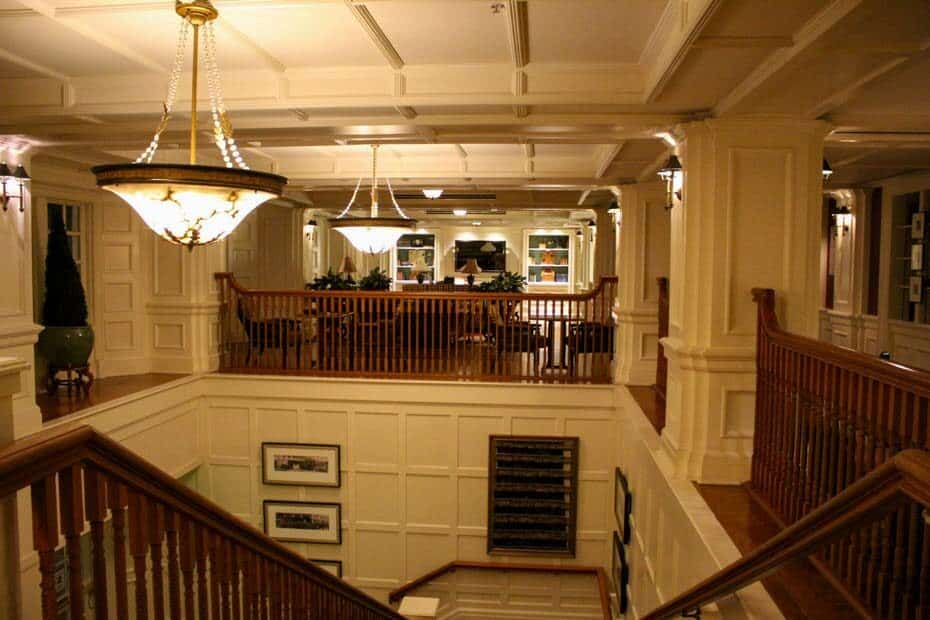 One of the special touches at the Disney deluxe resorts is that they always bring out mini towels for guests to dry off from the rain. You'll find boxes like these in the picture below full of fresh towels and a basket to drop them in after you tidy up.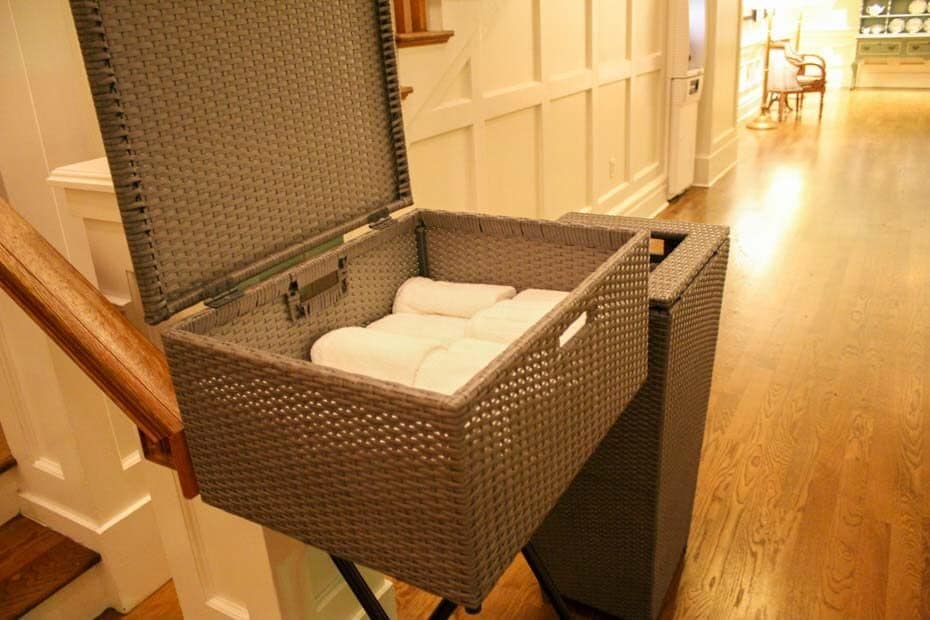 They always seem to magically appear on rainy days. And you'll be more than glad they are available if you've been out touring in the rain.
The Boardwalk Inn has this large, partially covered veranda off the lobby. There's casual wicker furniture, and you get that front porch feeling if you take a few moments to sit out here and enjoy your vacation.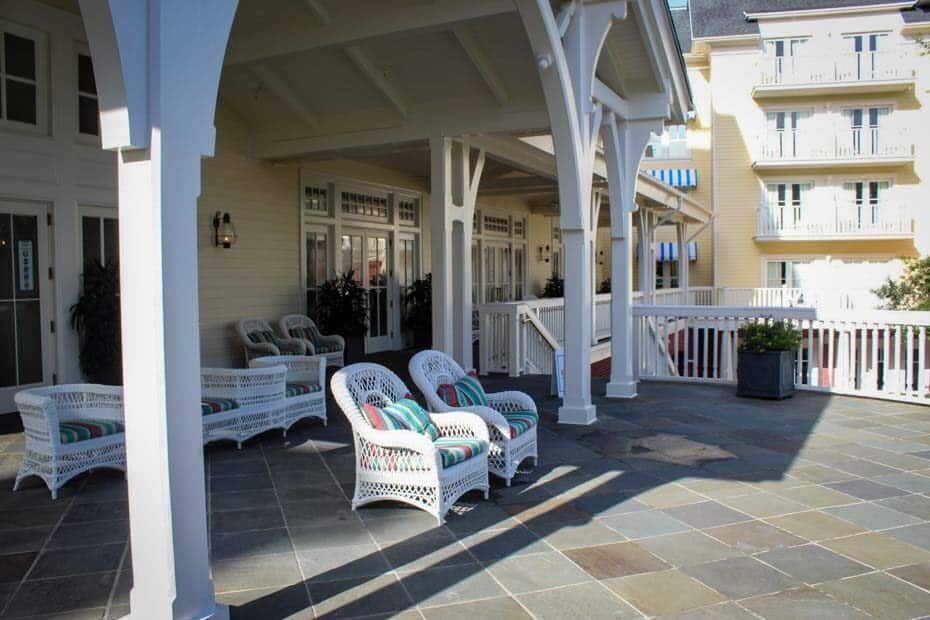 With a view like this, you'll be humming the tune, "All I wanna do when the day is through is linger here on the front porch with you." If you get that Summer Magic reference, the Boardwalk Inn might be right for you.
And here's the view.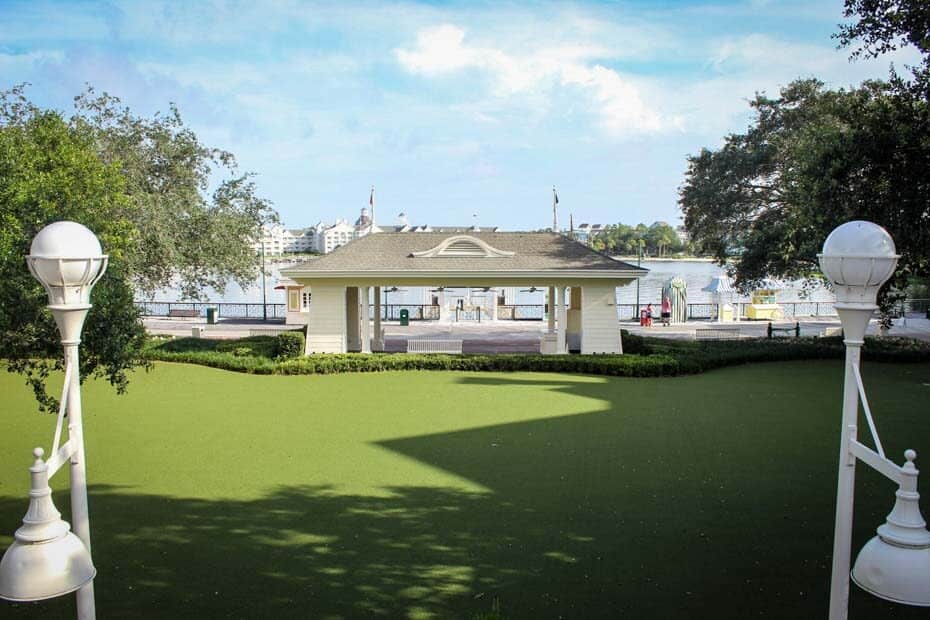 Rooms
Like most other Disney resorts, you'll find a variety of rooms at the Boardwalk Inn. For instance, you might elect to stay in a standard guest room, two and three-bedroom suites, or maybe even a vacation villa.
For the sake of this review, we'll take a brief look at a villa room and a standard guest room. As you head toward your room at Boardwalk, you'll notice the color palette in the elevator lobbies and hallways is bright and cheerful.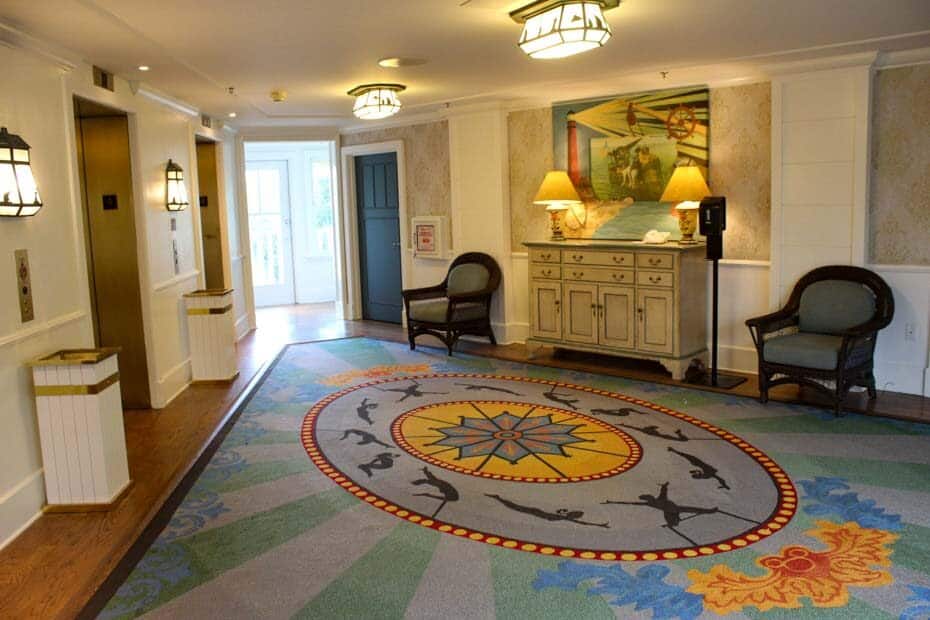 Below we have a Boardwalk Villa deluxe studio.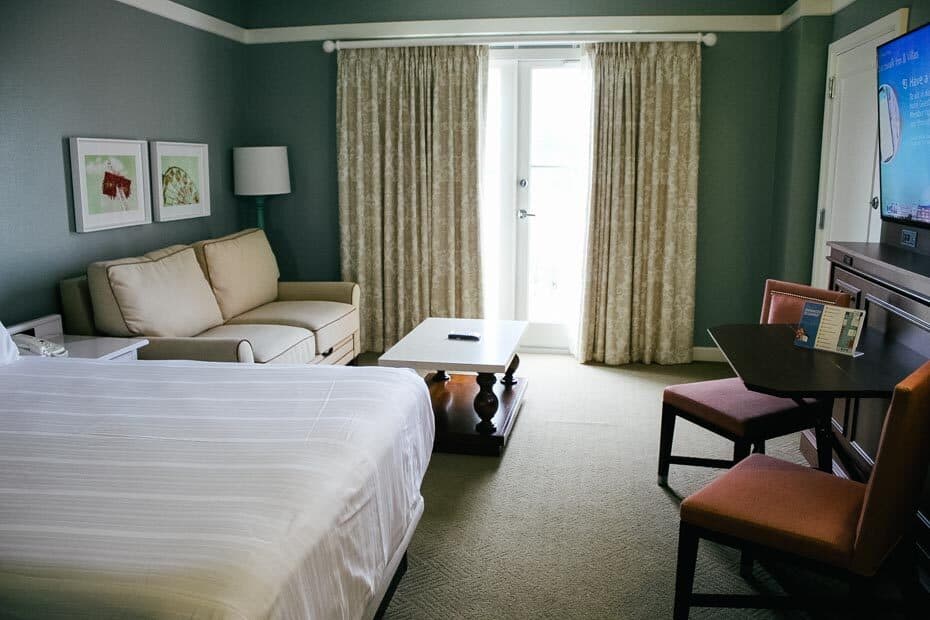 The room was kind of a sage color with complementary pale reds and creams. I found it very enjoyable.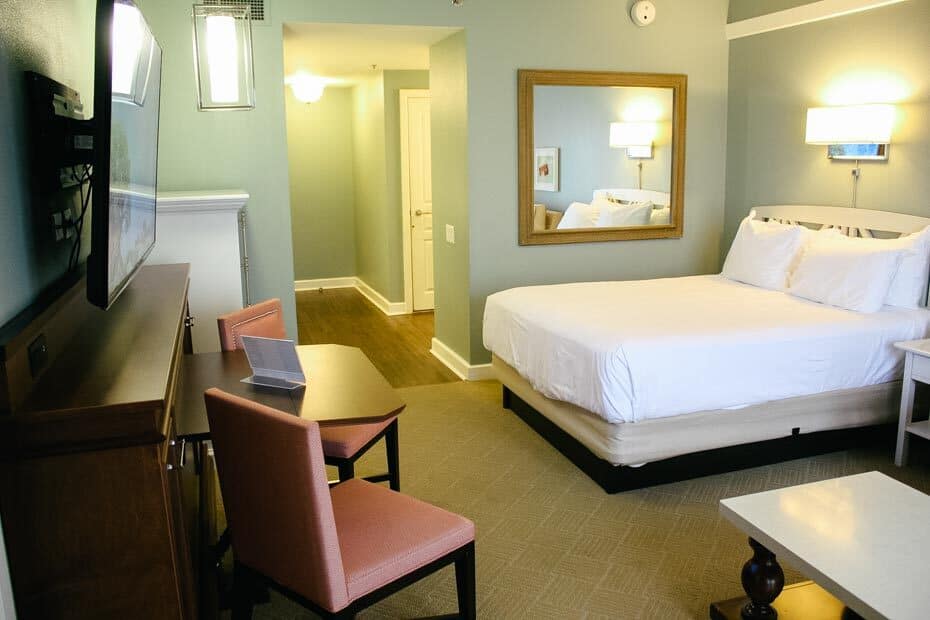 The Boardwalk Inn's standard rooms are fairly formal. I'm not sure if any of those rooms are slated for refurbishment yet.
Here's a look at Disney's photo of what the standard Boardwalk Inn room looks like. I can attest that what you see here is what you get.
The carpet here is probably a little more themed in this instance than any of us would like. It's been several years since I stayed in this style of a room at the Boardwalk.
I remember having the feeling that I was visiting someone important and staying in their very formal quarters. And even though this style isn't my taste, I found the room to be cozy and quite quaint. Maybe even presidential.
Recreation
The Boardwalk Inn is commonly referred to as the Disney resort with the clown pool. But the former clown pool theming is now a thing of the past. Mickey and Friends have taken over and I don't necessarily think that's a bad thing.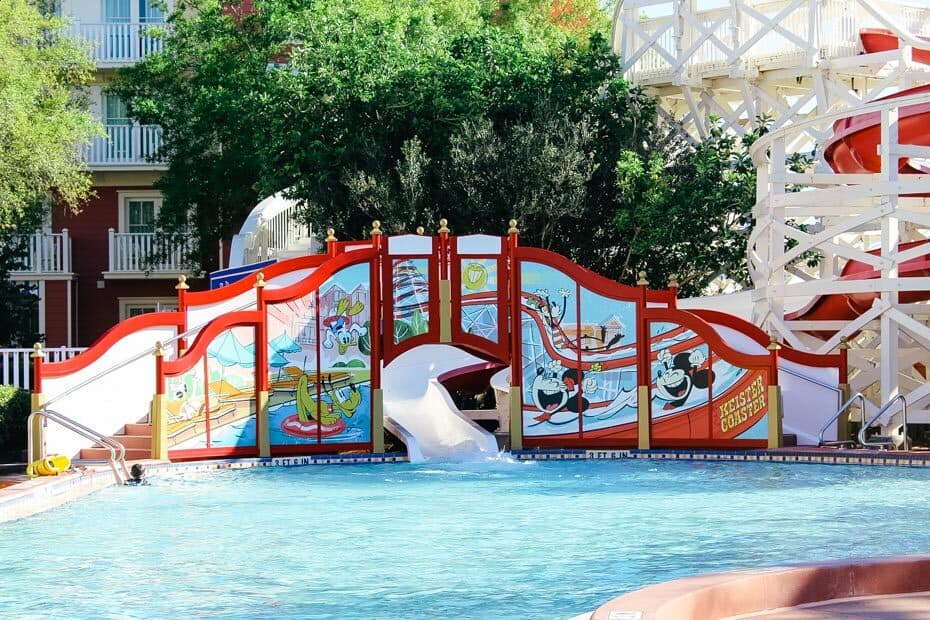 Here is the former clown pool for reference.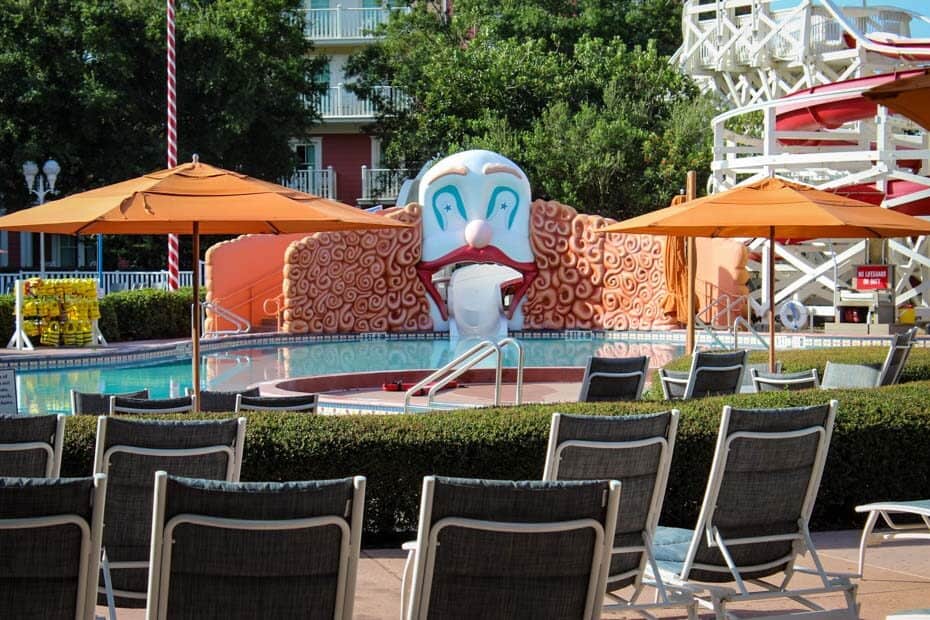 Since the Boardwalk is a deluxe resort, it has a water slide. All of the moderate and deluxe's have water slides at their pools. The Boardwalk pool is designed to look like a wooden roller coaster.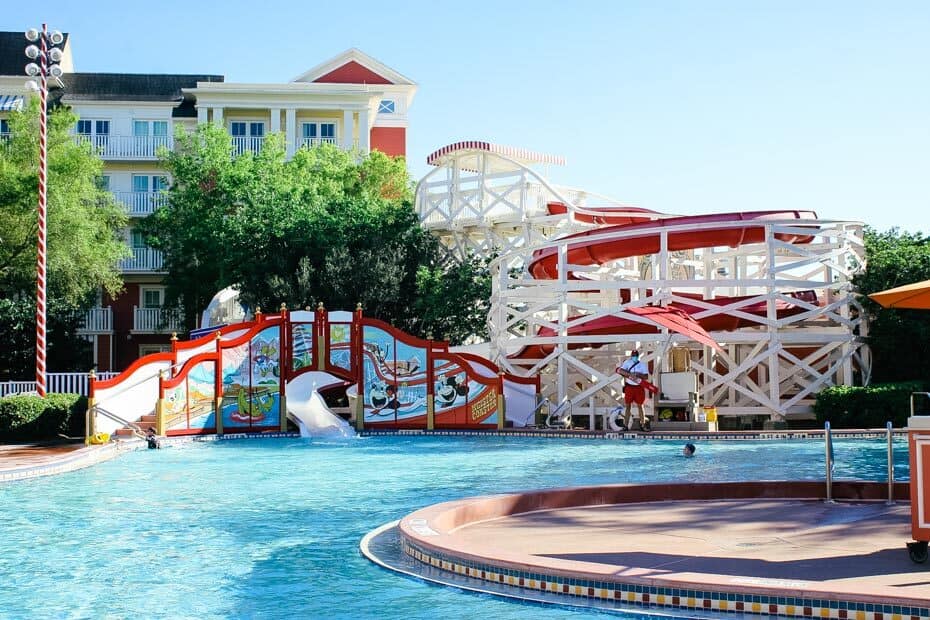 But I guarantee you, this slide doesn't have anything on the pirate ship waterslide next door at Stormalong Bay.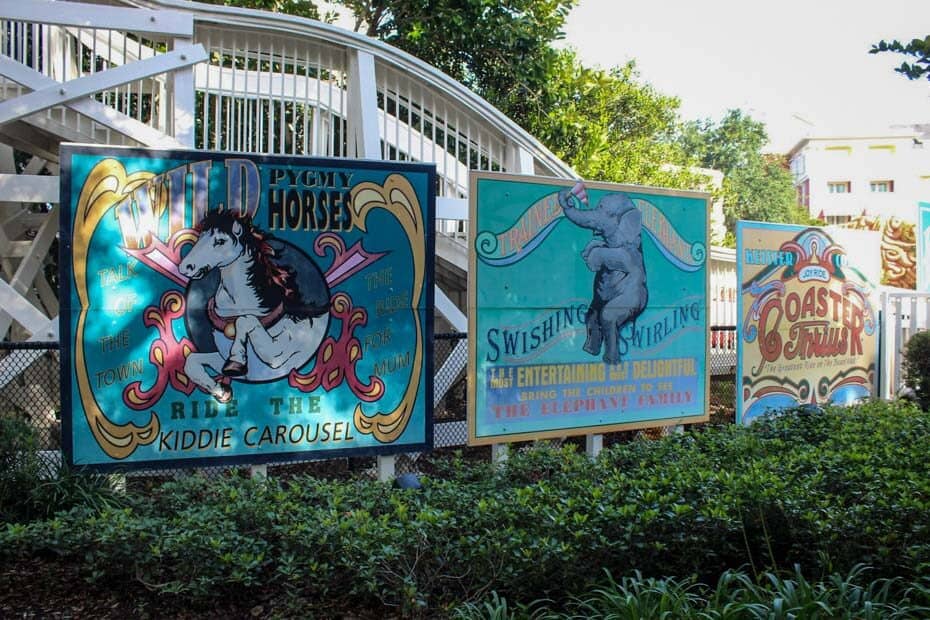 The Boardwalk Inn's pool actually goes by the name of the Luna Park Pool. If you decide to spend time out by the pool, Leaping Horse Libations is the resort's pool bar. It's in the fun shape of a carrousel. Thankfully, this one doesn't spin.
Pool people might enjoy seeing where the Boardwalk pool ranks on our best pools at Disney World article.
Leaping Horse Libations offers drinks, sandwiches, and snacks. You can view their menu here on Disney's site if you want a closer look.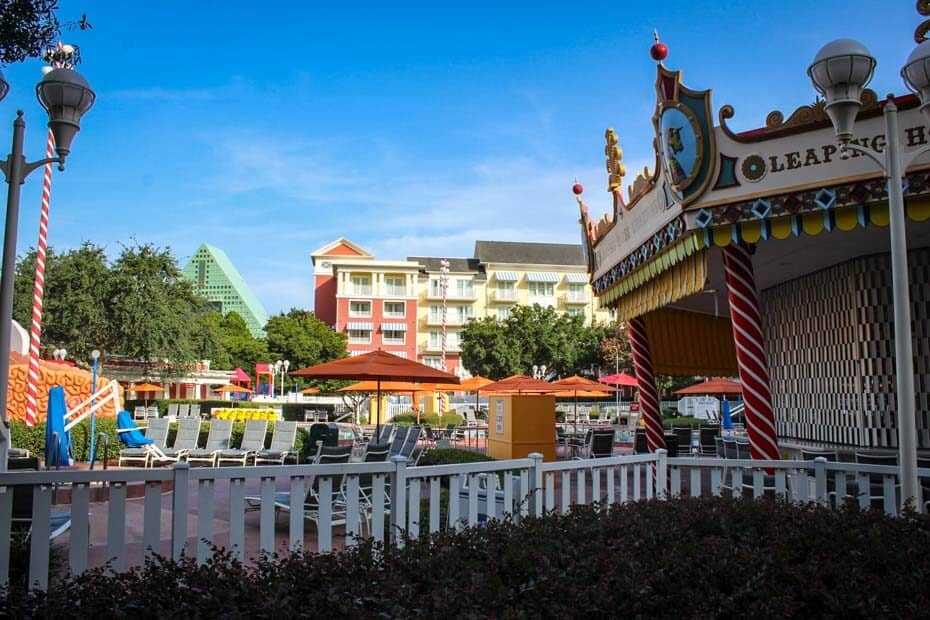 Additionally, you'll find Boardwalk's Community Hall pool at the resort.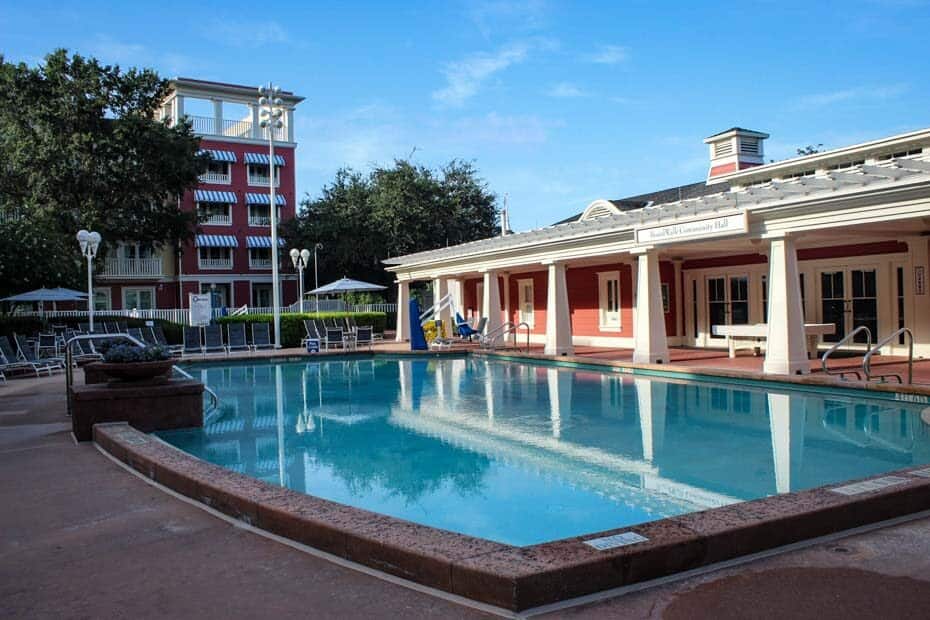 This is what you would call the resort's quiet pool. A few spas are surrounding the space. And there's an additional leisure pool on the opposite side of the resort.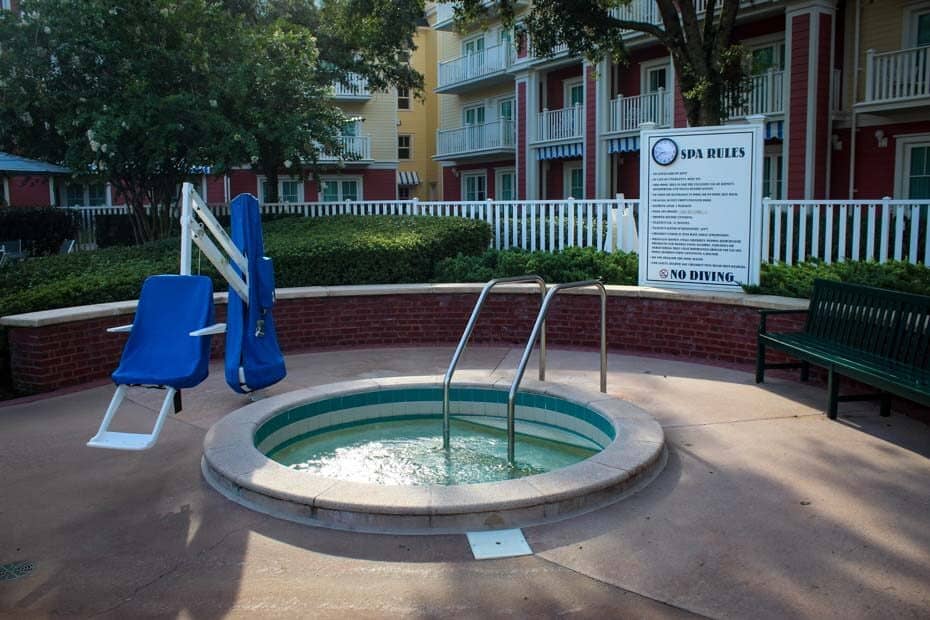 For those of you more interested in staying fit while practicing the Disney diet, you'll be happy to know that the Boardwalk Inn has a wonderful fitness center.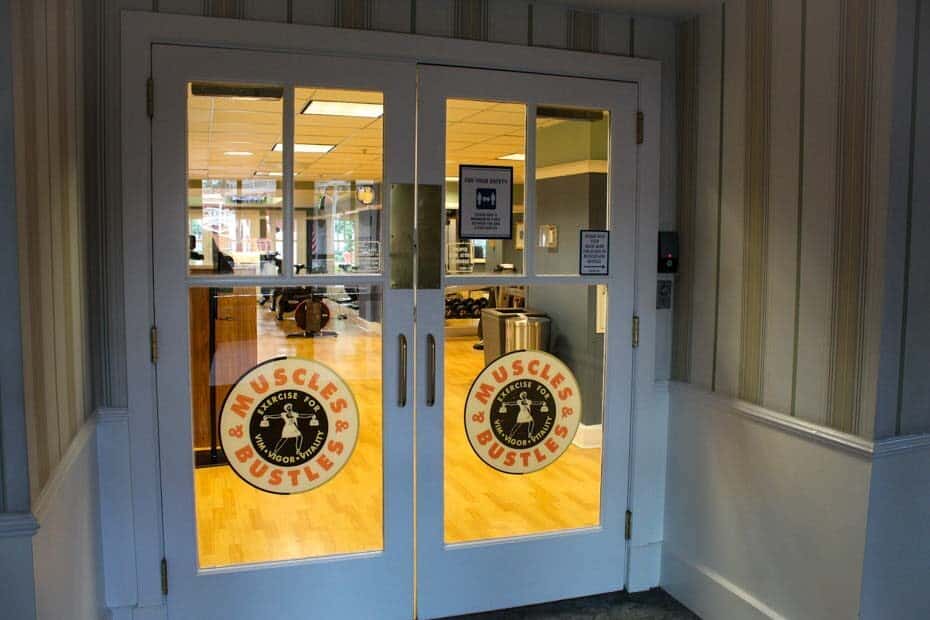 Muscles and Bustles is located out close to the Luna Park Pool. There's a covered walkway to get to it from inside the hotel in the event it's raining.
The fitness center has a variety of equipment.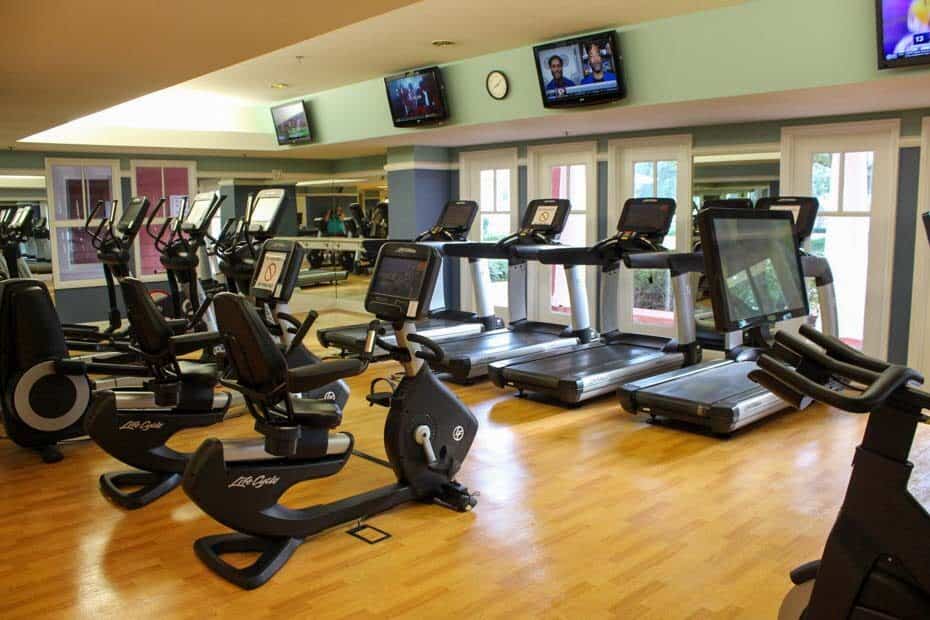 There's also a nice selection of free weights.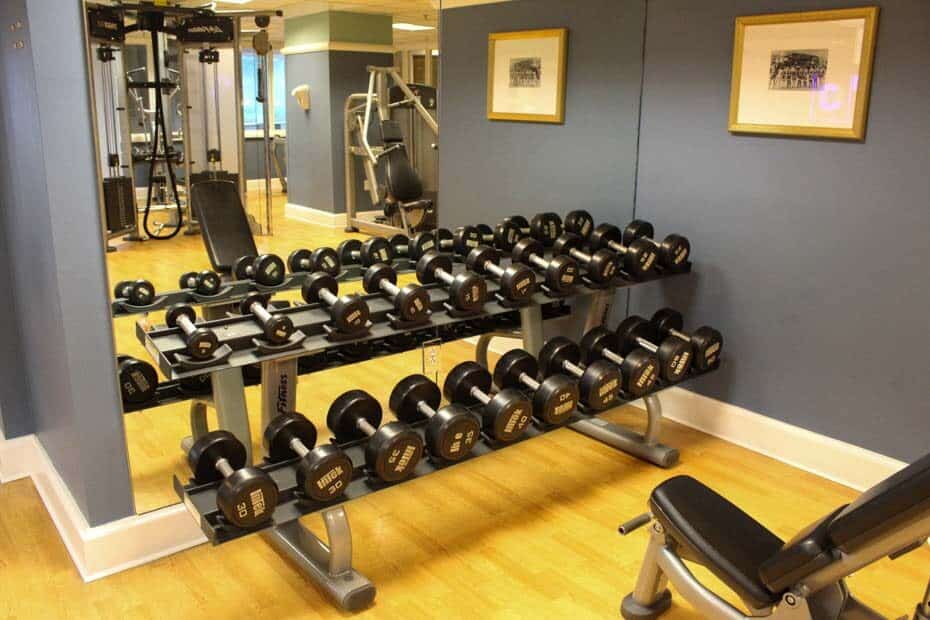 And several weight machines as well.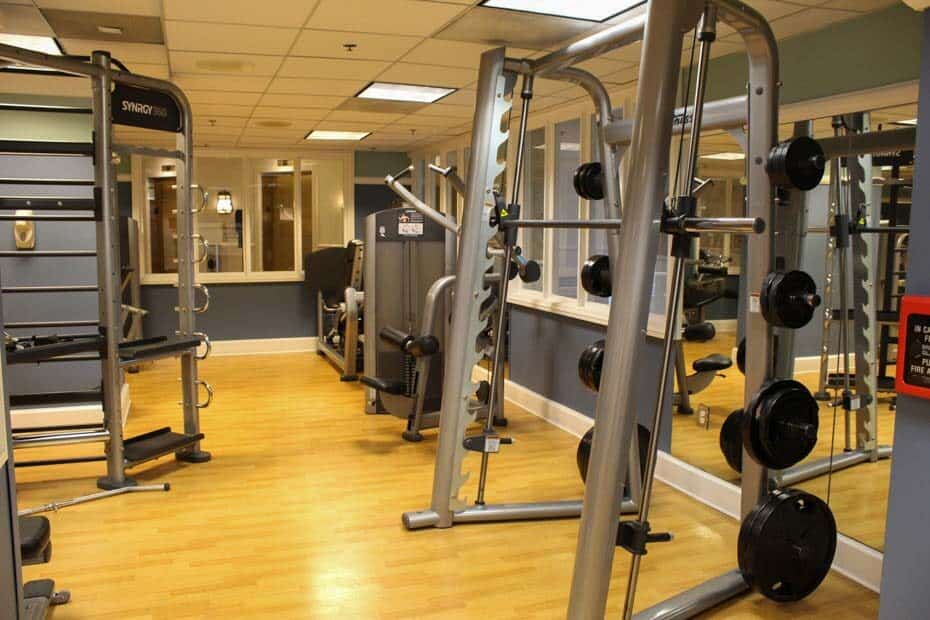 Those that prefer to jog or run will really enjoy their time here. The running trail is posted at each resort and you can break it up several different ways.
Dining
When it comes to dining options at Disney's Boardwalk, I have mixed feelings. There are quite a few options, but the counter service is lacking.
First, there's the infamous Flying Fish, a signature dining location at Disney. Reservations are required in advance, and a meal here is not likely to disappoint.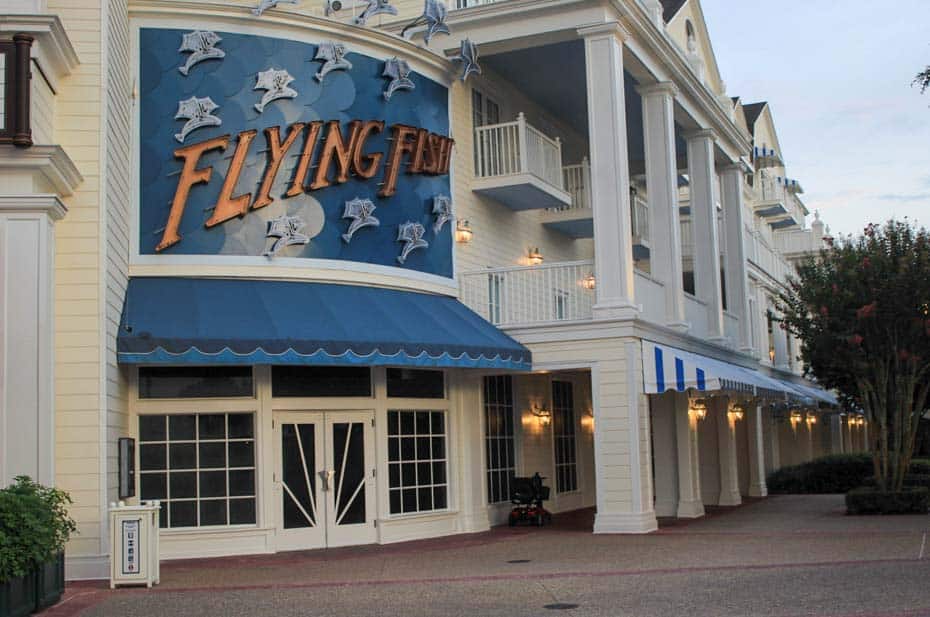 Next door to Flying Fish is Abracadabar, like Abracadabra except with a bar at the end. I personally don't have any experience here, but anyone interested in magic tricks and unusual elixirs (alcoholic beverages) might enjoy the location.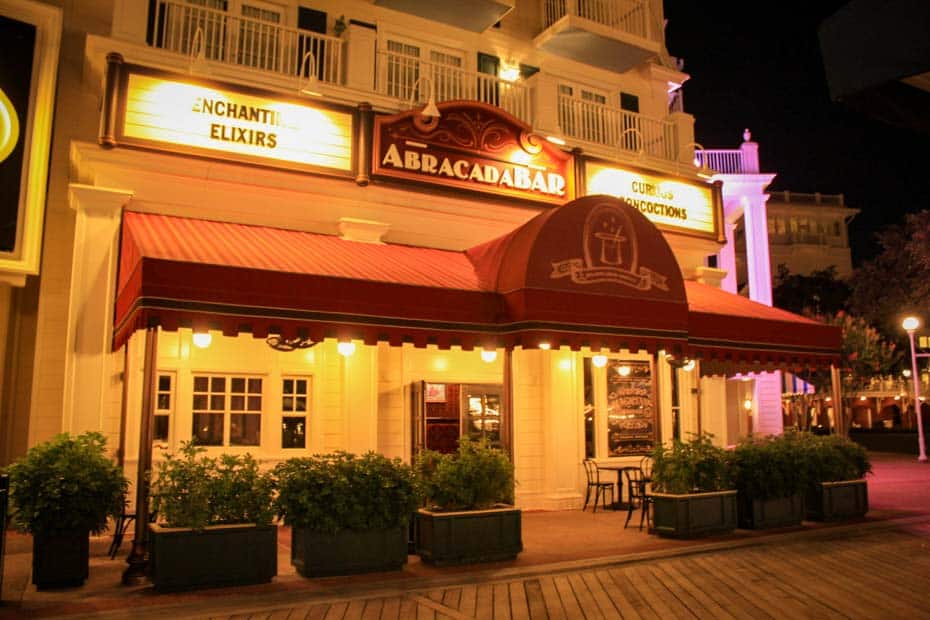 Trattoria al Forno is also located on the Boardwalk just past Abracadabar. They serve a character breakfast in the morning and Italian cuisine in the evening. I haven't had the chance to try the character dining meal here, but I plan to when it returns. If you are looking for a character breakfast, I can recommend Topolino's Terrace.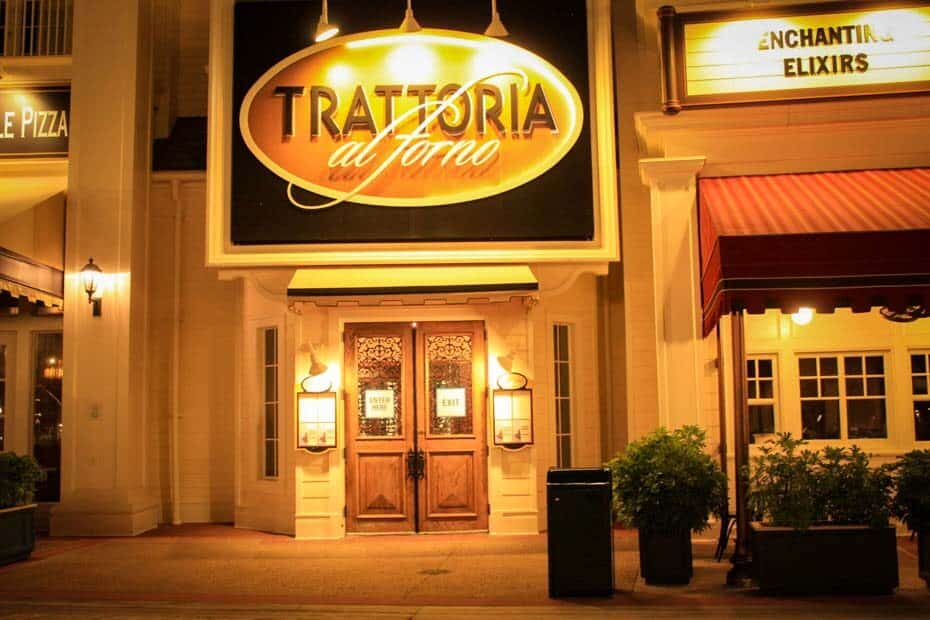 Boardwalk has a pizza window that can be considered quick service. It's actually called Pizza Window. I have had okay pizza here (usually the specialty item) and not-so-great pizza here. If you are wanting pizza you are much better off at Via Napoli in Epcot.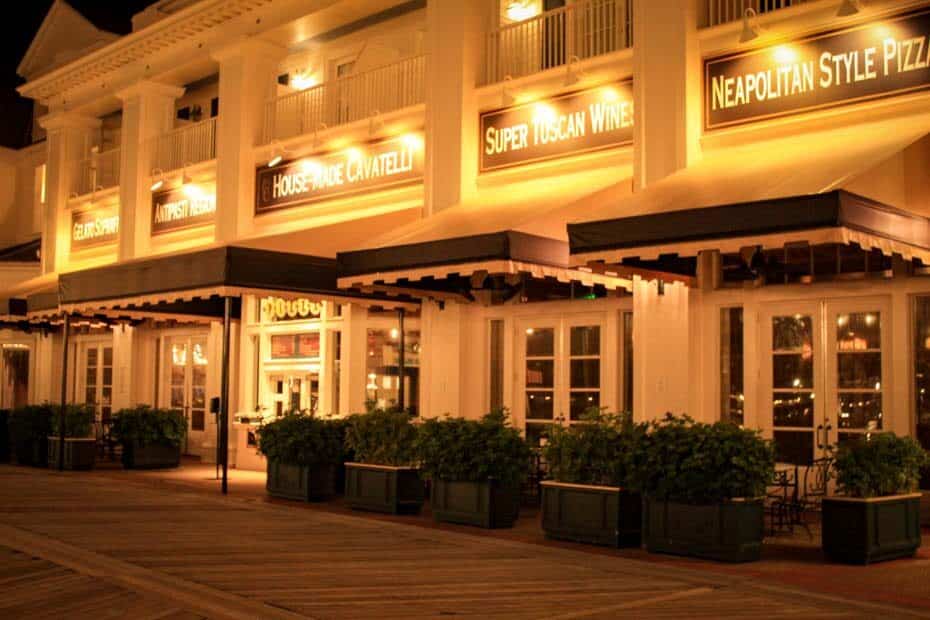 The Boardwalk Bakery is the resort's main counter service. My issue here is that nearly everything on the menu is pre-made. You can pick up some tasty bakery treats, but the sandwiches are not made-to-order, except for the grilled cheese.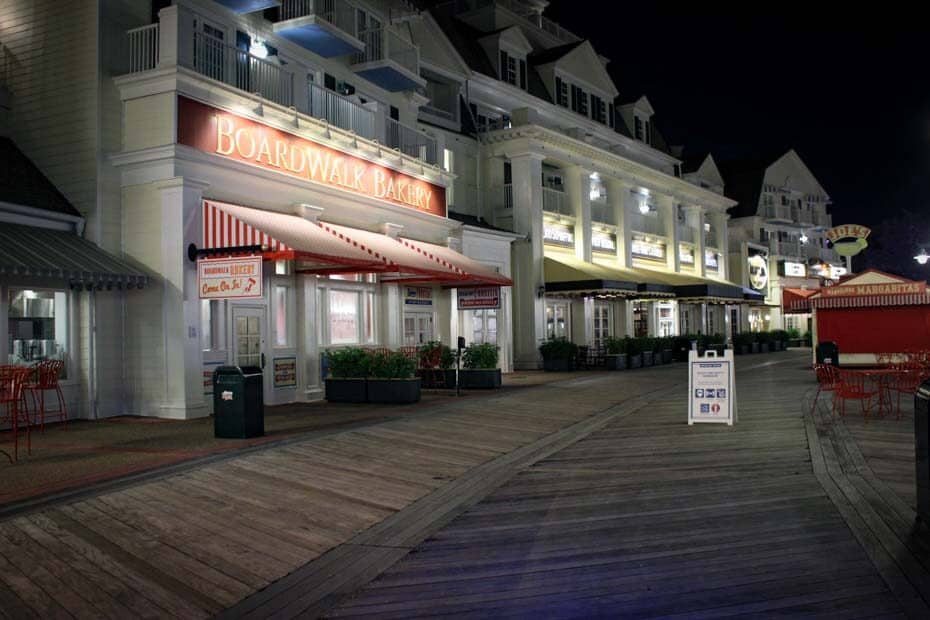 On a positive note, Big River Grille is also located on the Boardwalk. Here you'll actually get decent food at lower than normal Disney prices. This is one of my hidden gem dining spots at Disney.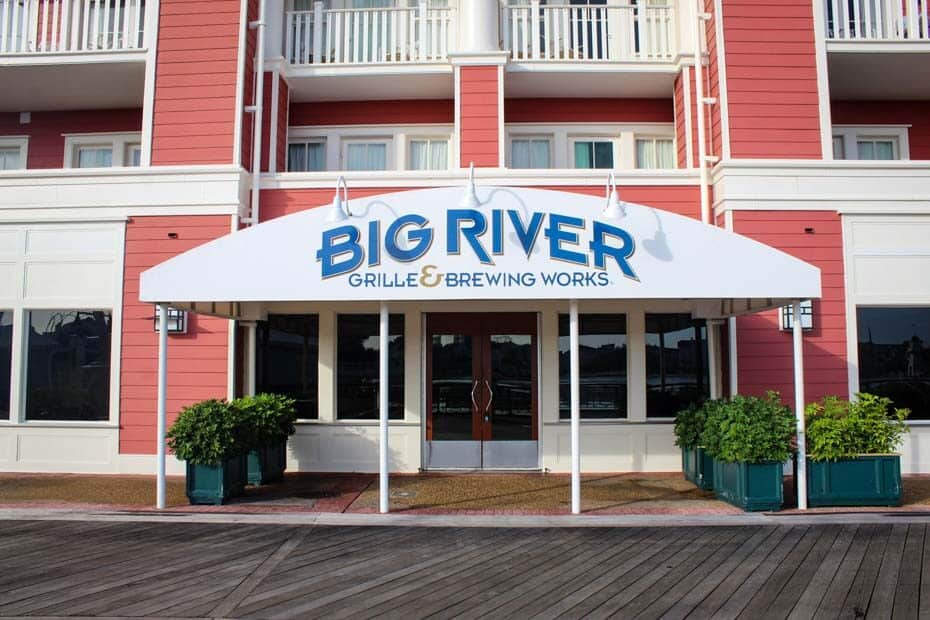 Down toward the very end is ESPN Club, where you can pick up a meal and enjoy your favorite game. Be warned. This place is usually packed on the weekends during college football season.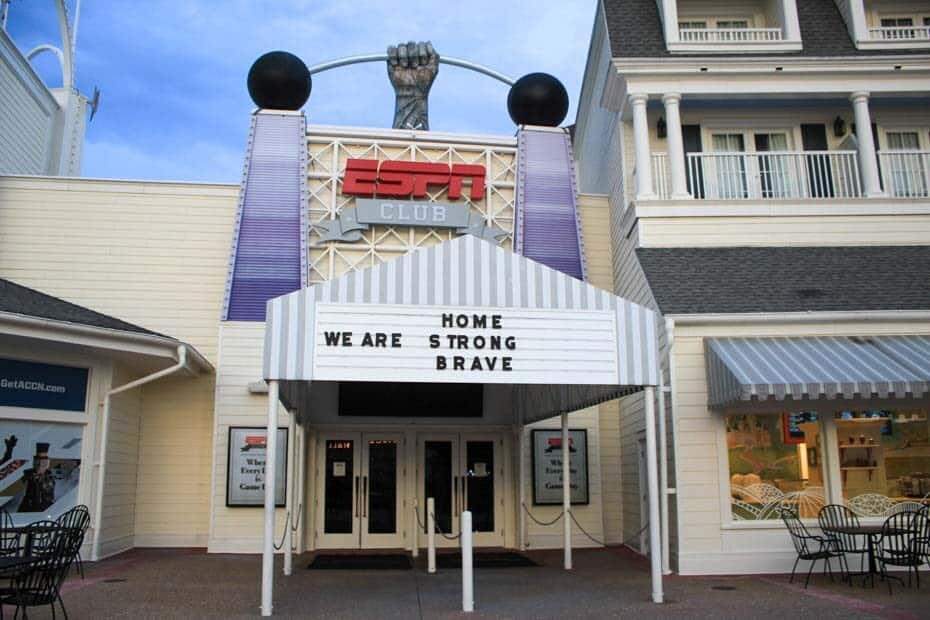 How dare your wife plan a trip to Disney during the SEC playoffs? Make sure you are at least staying at Boardwalk Inn so you can find a few fellow vacation football pals. You might even catch me there screaming, "War Eagle!" from the top of my lungs.
The Boardwalk is home to several walk-up kiosks like Joe's Marvelous Margaritas in the picture below.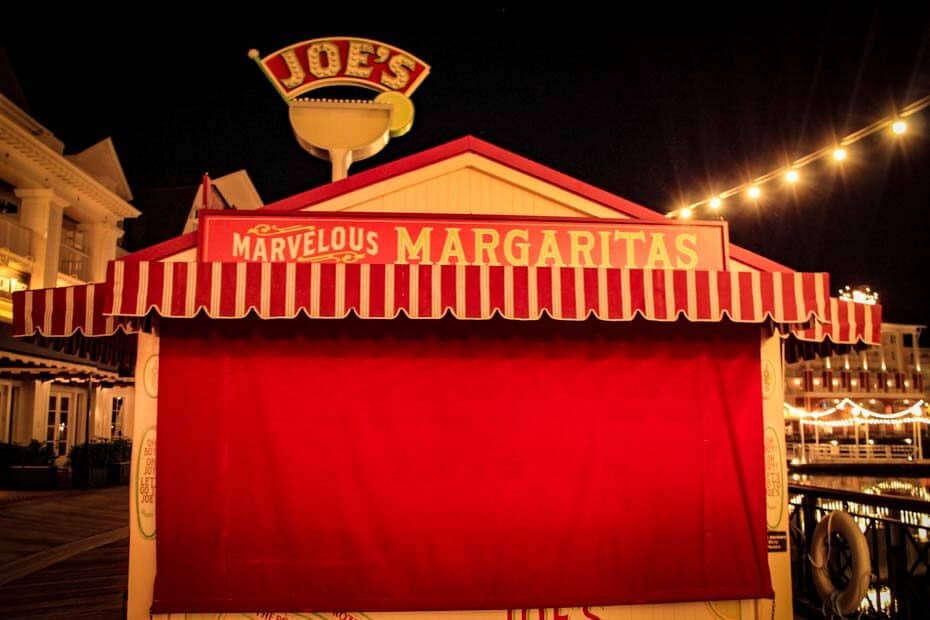 Additionally, there's a funnel cake stand and a place called To-Go cart that serves chicken fingers and a few similar items.
Disney's Boardwalk Shops & Entertainment
As someone who strolls Disney's Boardwalk on somewhat of a regular basis, I can tell you they have an excellent resort store.
It's actually one huge store with three different names—kind of like the Emporium along Main Street at Magic Kingdom with all the different entrances. The first section is called the Screen Door store.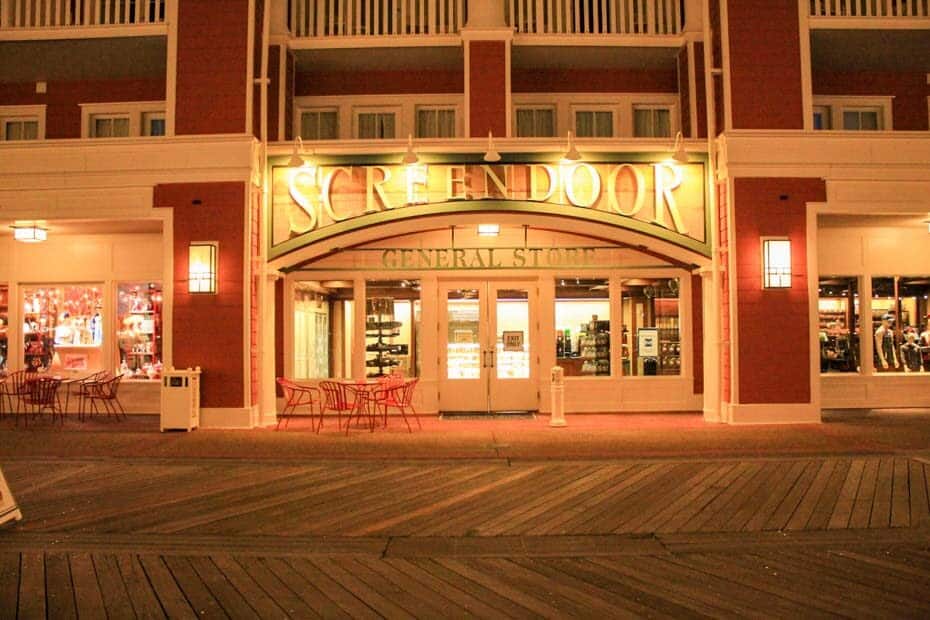 Then there's Thimbles and Threads. Naturally, that portion of the store has clothing items and Disney-themed socks.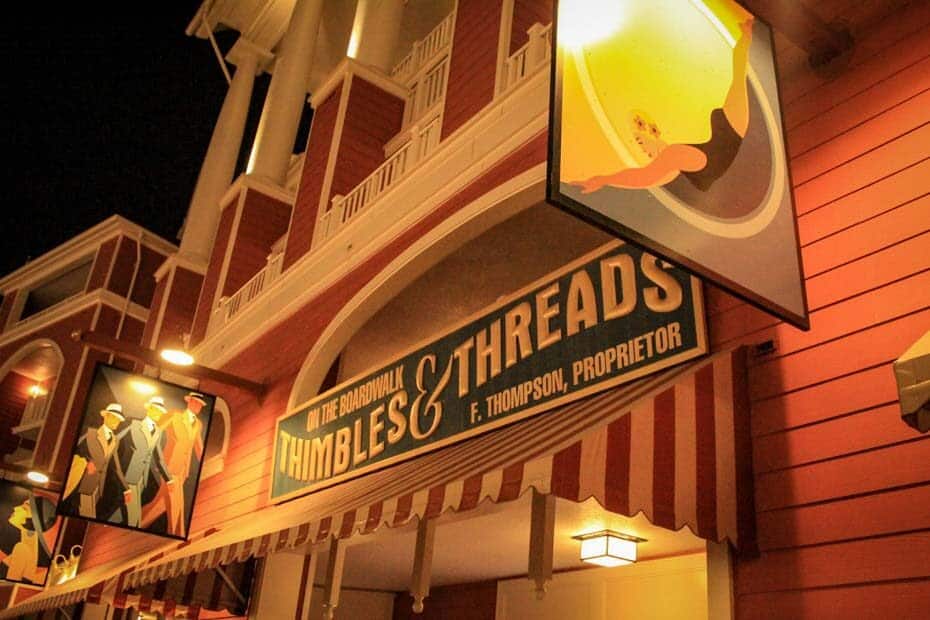 And Disney Character Carnival features houseware and novelty items. The store is a nice place to browse and offers a decent retreat if you find yourself on the Boardwalk in the middle of a pop-up rain shower.
Anyone interested in art will want to visit the Wyland Galleries. This is my favorite art store in the entirety of Walt Disney World. It's tucked around the corner from the Screen Door and looks out onto the large green lawn area.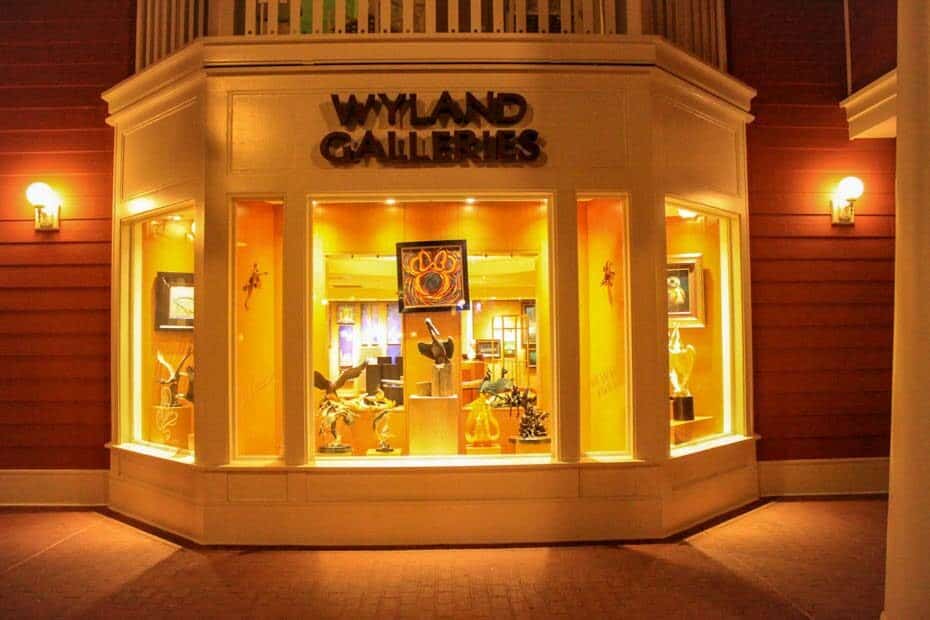 It's a rather sizable art gallery, and you could easily spend not only a little time here but some money as well.
The Boardwalk offers a little bit of nightlife down on the opposite end for adults. There's Jellyrolls which usually has some form of entertainment.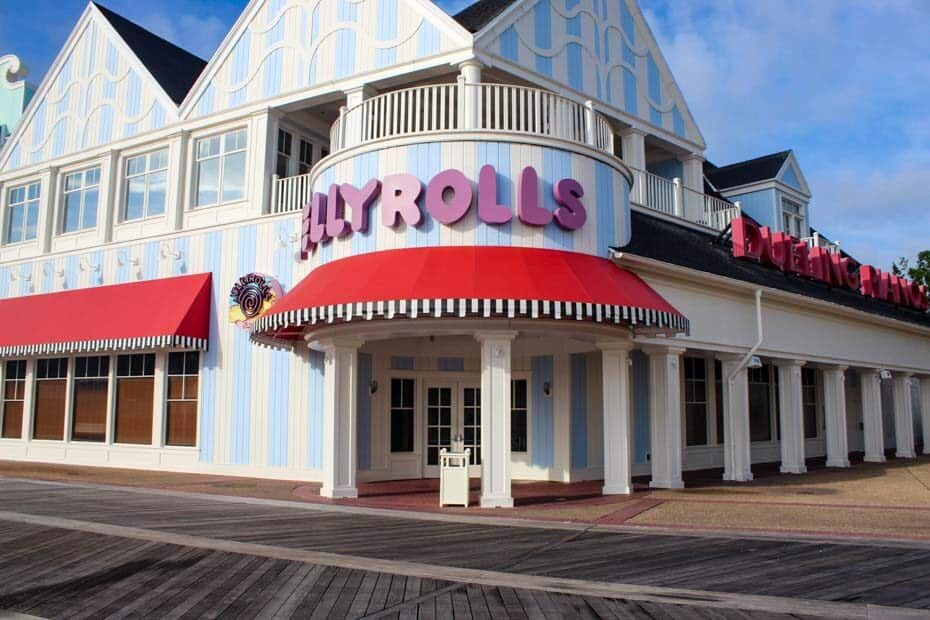 And there's also the Atlantic Dance Hall.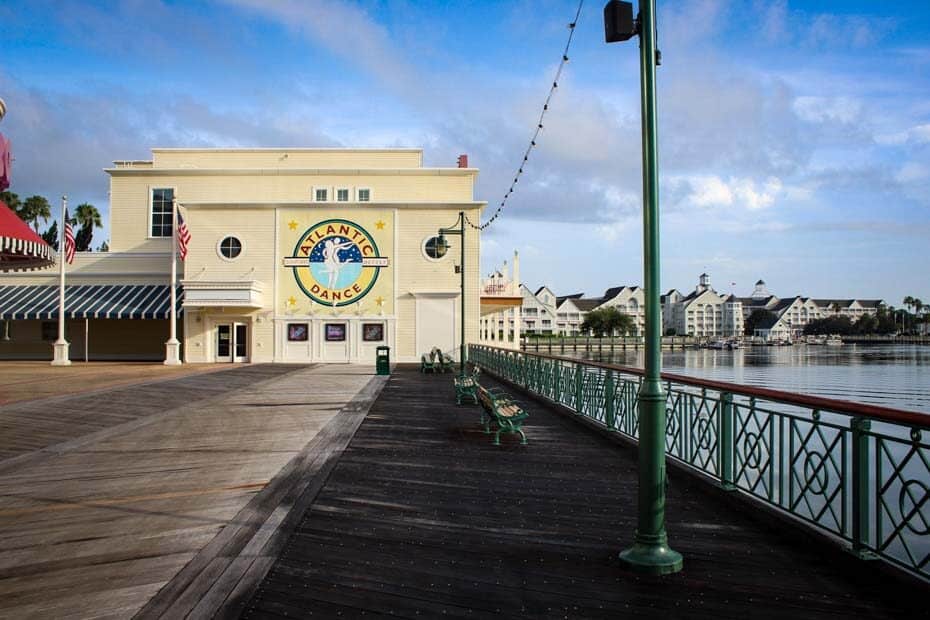 I ran into a few ducks leaving the dance hall one evening. They said it wasn't anything worth writing about.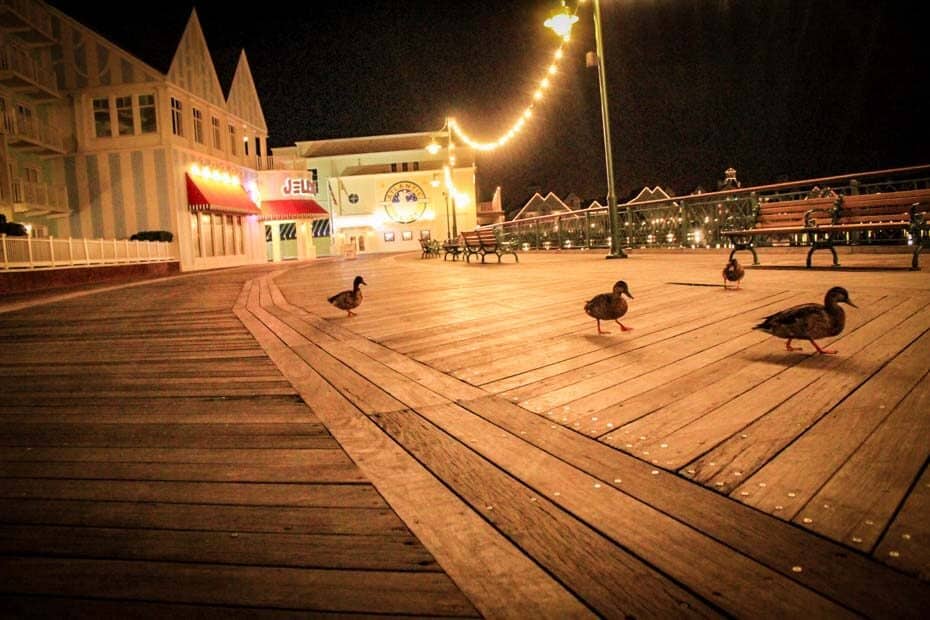 Out on the Boardwalk, there's a few stand alone carnival style games.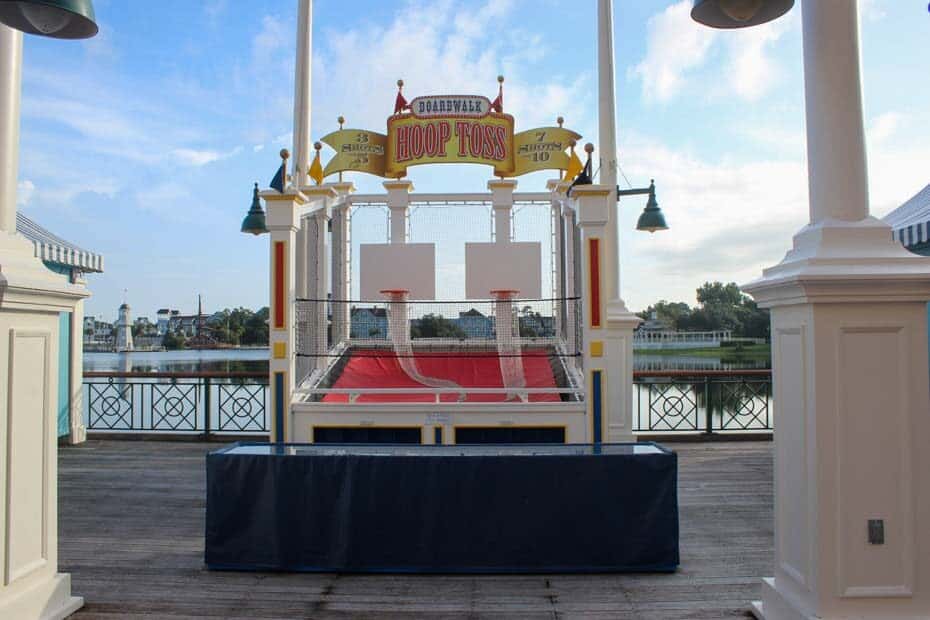 Surrey bikes are also available to rent.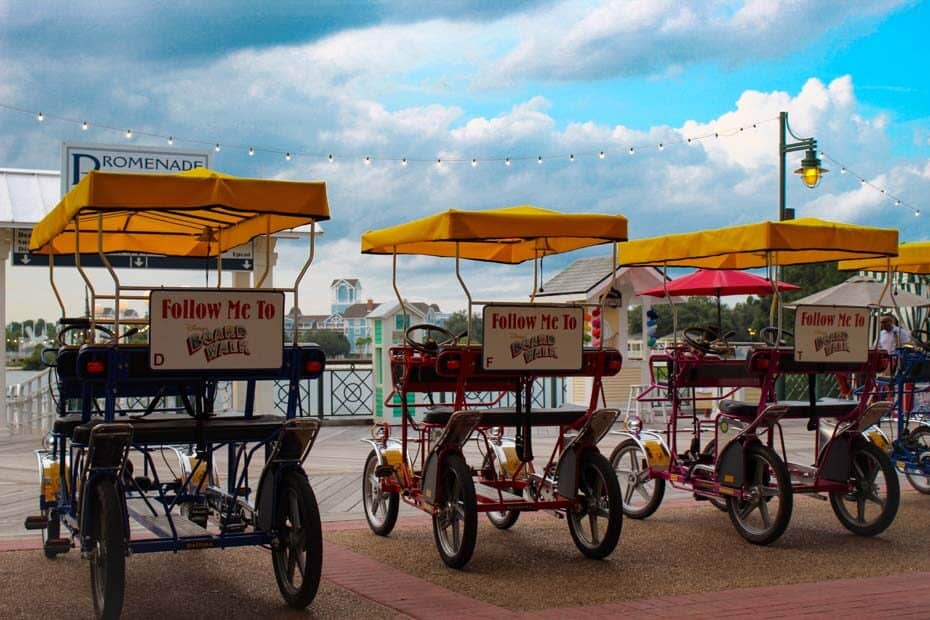 You can have your picture made at the Novelty photo booth.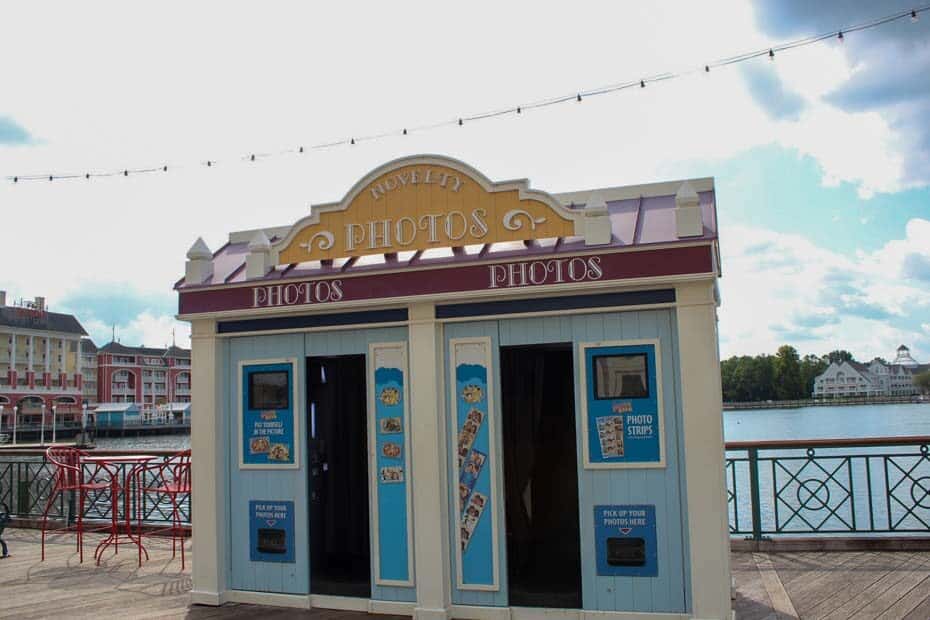 Collectors of pressed pennies will find a machine on the Boardwalk. There are a few really unique ones in the lobby.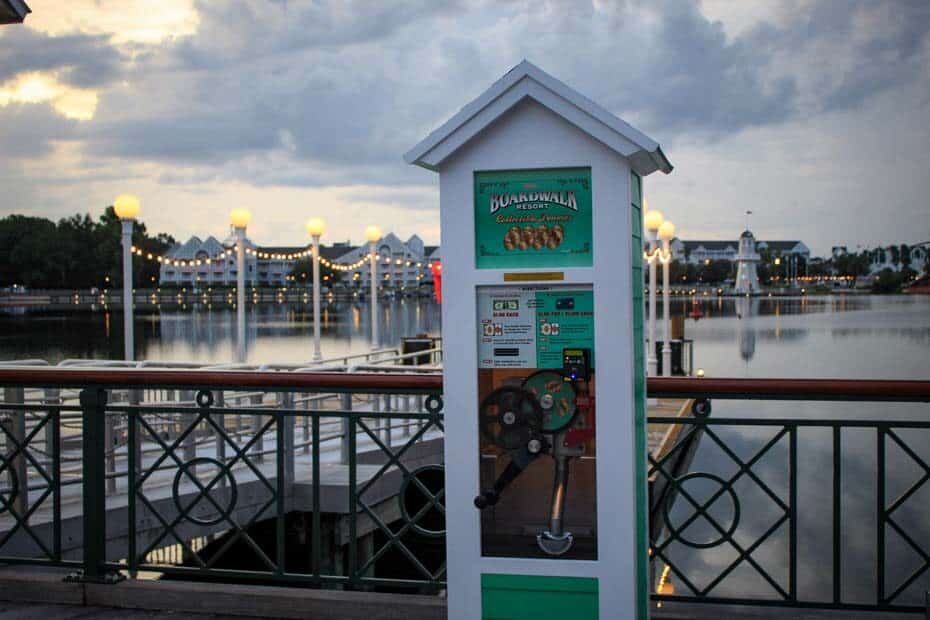 Lastly, nightly Movies Under the Stars are held out here on the big green lawn.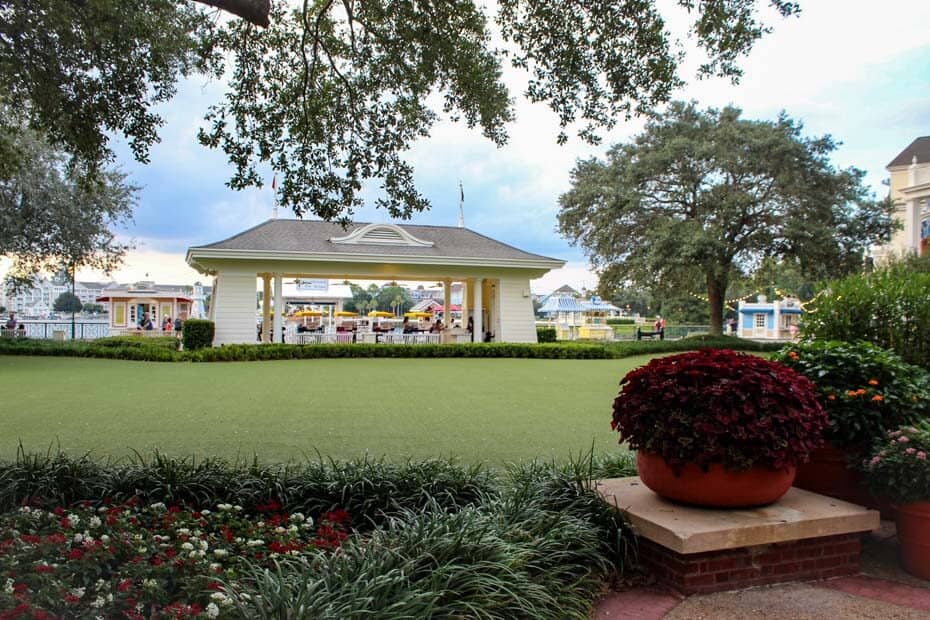 Make sure to pick up a recreation calendar for a list of movies and times on the week of your vacation.
Transportation
One of the biggest perks of staying at Disney's Boardwalk Inn is the proximity to Epcot and Disney's Hollywood Studios. Both Disney parks are within walking distance.
Right off the Boardwalk is the Promenade Pier.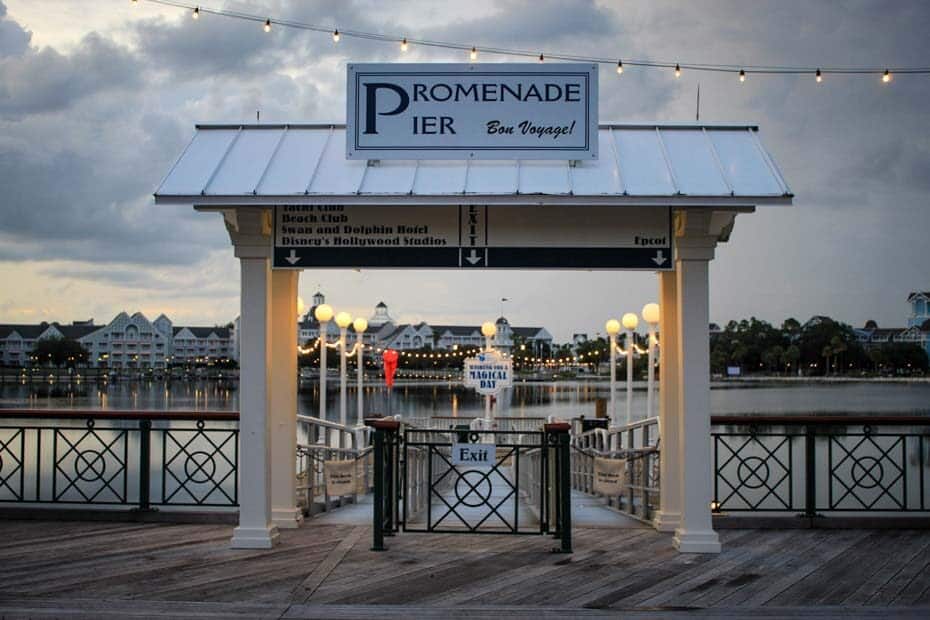 There you can set sail on Disney's Friendship boats to either park or the other resorts in the area. Bon Voyage!
Additionally, Disney bus service is provided to the following destinations:
Magic Kingdom
Animal Kingdom
Disney Springs
Blizzard Beach
Typhoon Lagoon
I have a full review of everything at Blizzard Beach, including the rides, if you would like to learn more.
Lastly, you can now walk over to the International Gateway or Hollywood Studios and take a ride on the Disney Skyliner. This would probably be more for leisure. You can take the Skyliner to get to the Riviera or Caribbean Beach Resorts for a meal.
You can visit the full review of Caribbean Beach Resort here for their options, or Disney's Riviera Resort review is here.
Final Thoughts on Disney's Boardwalk Inn
If you have read any of my prior reviews, you probably know that neighboring Disney's Beach Club is my personal favorite resort. But that doesn't mean that I don't love Boardwalk Inn.
Realistically, over the years, I've probably stayed at both resorts a pretty even amount of times. And with the resorts in this area being so close in proximity, a stay at any of them provides easy access to the different dining and shops among them.
The main drawback at Boardwalk Inn is usually the price. Like the other resorts in the area, this location often comes with a high price tag.
But there's not a better location in all of Disney World, especially for those who like to spend time outside in the evening. The entire area is extremely well lit and usually fairly populated.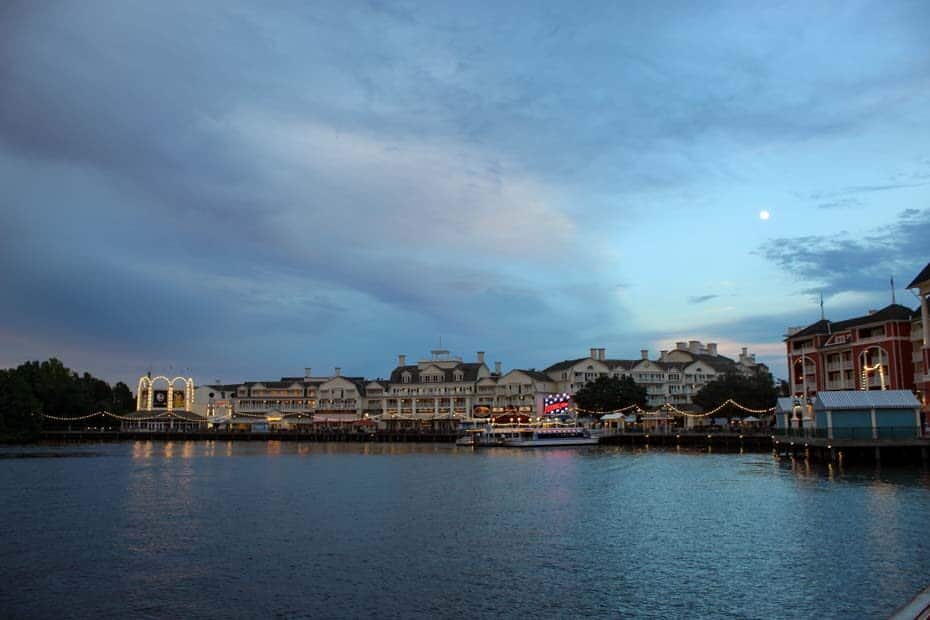 I also highly recommend staying in this area when you are traveling with teens and tweens. Since the resorts are so close to two parks, it's nice to give those responsible enough a little time to explore on their own.
When my son turned fourteen, he loved that I would let him walk over to Hollywood Studios by himself. Fourteen is the age you can enter the parks by yourself.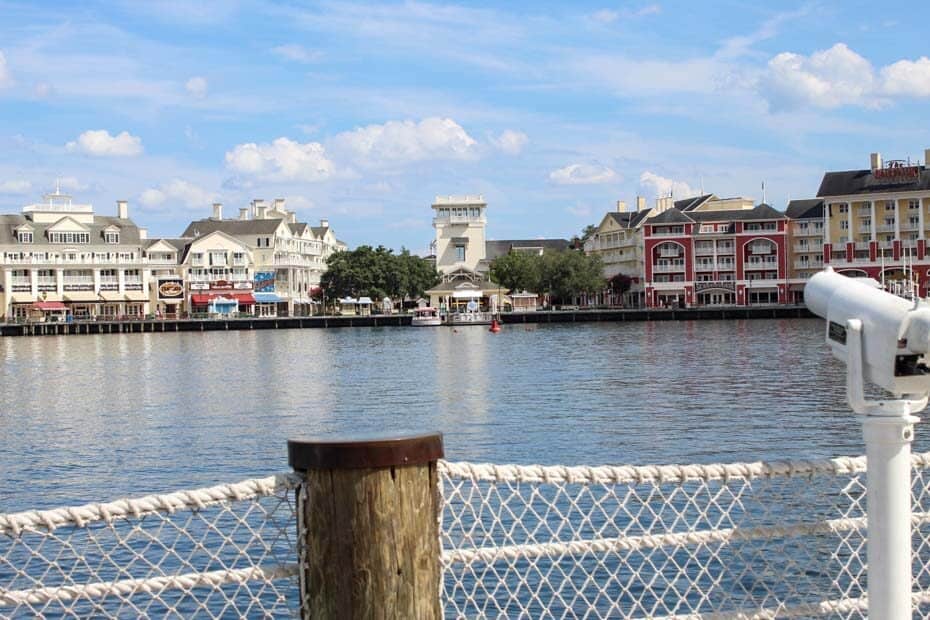 I forgot to mention that during the day, it can get a little hot directly on the Boardwalk due to the lack of shade. But there are plenty of places to retreat inside for a break. But it's Florida, so don't forget that daily sunscreen application.
Disney's Boardwalk Inn has so many positives going for it. I hope this review provided the information you need to decide whether this was the right resort for your next visit.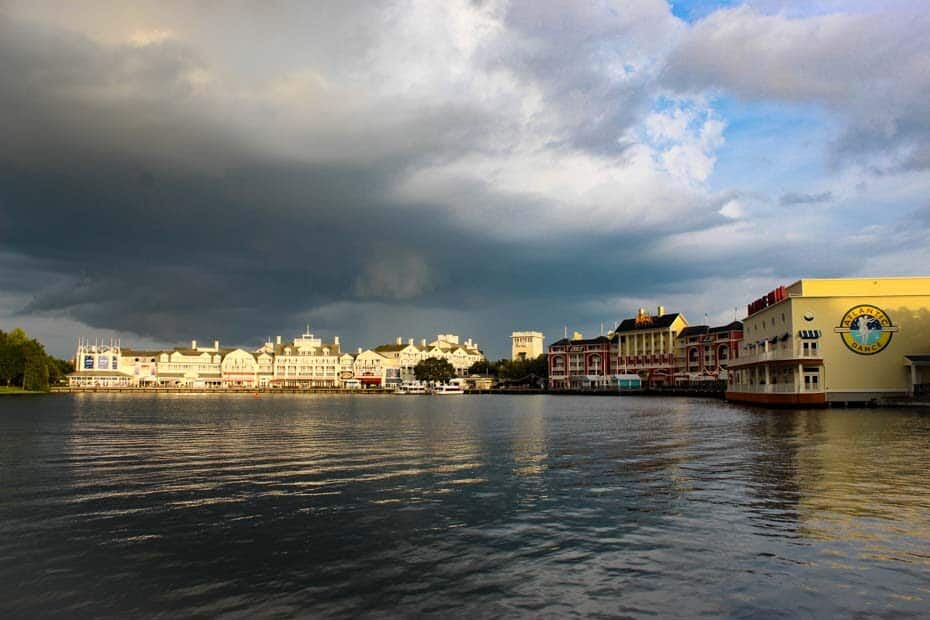 If you aren't for sure, you could always plan a meal here at some point during your next vacation. That would allow you to check out Boardwalk Inn, Yacht Club (review here), and Disney's Beach Club (review).
Any one of these might become the place you want to stay next time. If you go that route, try to plan it so you can enjoy the sunset.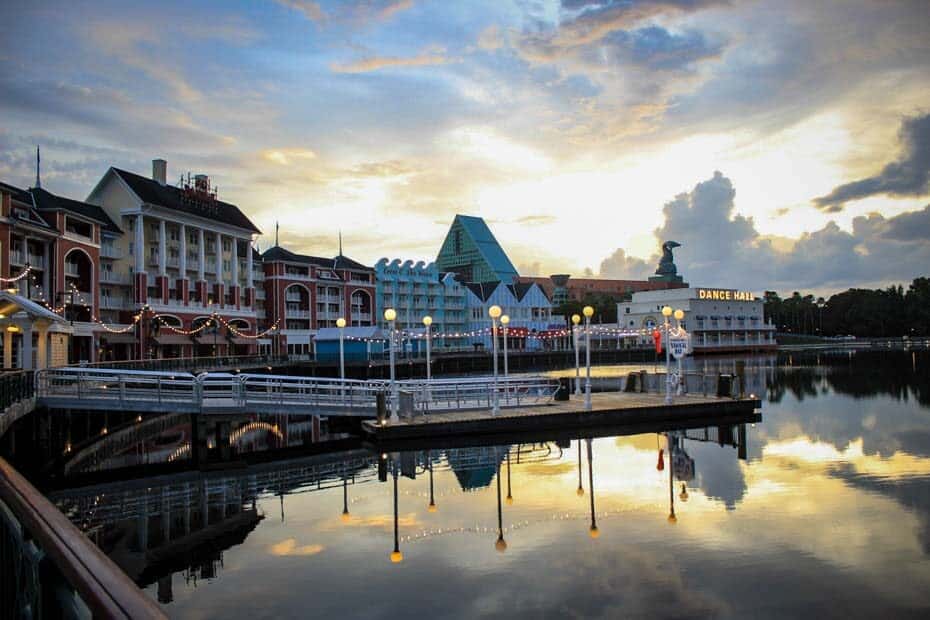 And if you are ready to secure that hotel reservation, make sure to check with our friends at Firefly Travels. They are a seasoned Disney travel agency, and I can vouch that they know a lot about planning a trip to the Boardwalk Inn in particular.
For other Disney World Resort reviews you might also enjoy the following
And if these resorts are out of your budget, you might want to consider staying at a Disney Moderate or one of the Value Resorts. They might not have all of the bells and whistles, but I have a feeling you'll still have a great time. It is Disney World after all!
Make sure to share your thoughts or review in the comments below on Disney's Boardwalk Inn. Have you had a chance to stay here yet? Or visit for a meal? Let us know.