See the Gorgeous Easter Flowers at Disney's Grand Floridian
With April upon us, I decided to visit Disney's Grand Floridian for a few updates. When I arrived, I was delighted that the stunning lobby floral arrangements had been changed to celebrate the upcoming Easter holiday.
Not only does the Grand Floridian tend to have the most gorgeous florals, but they also change them out for the various seasons and holidays throughout the year. Below, we'll look at the Easter bouquets and the flowers added to the lobby planters.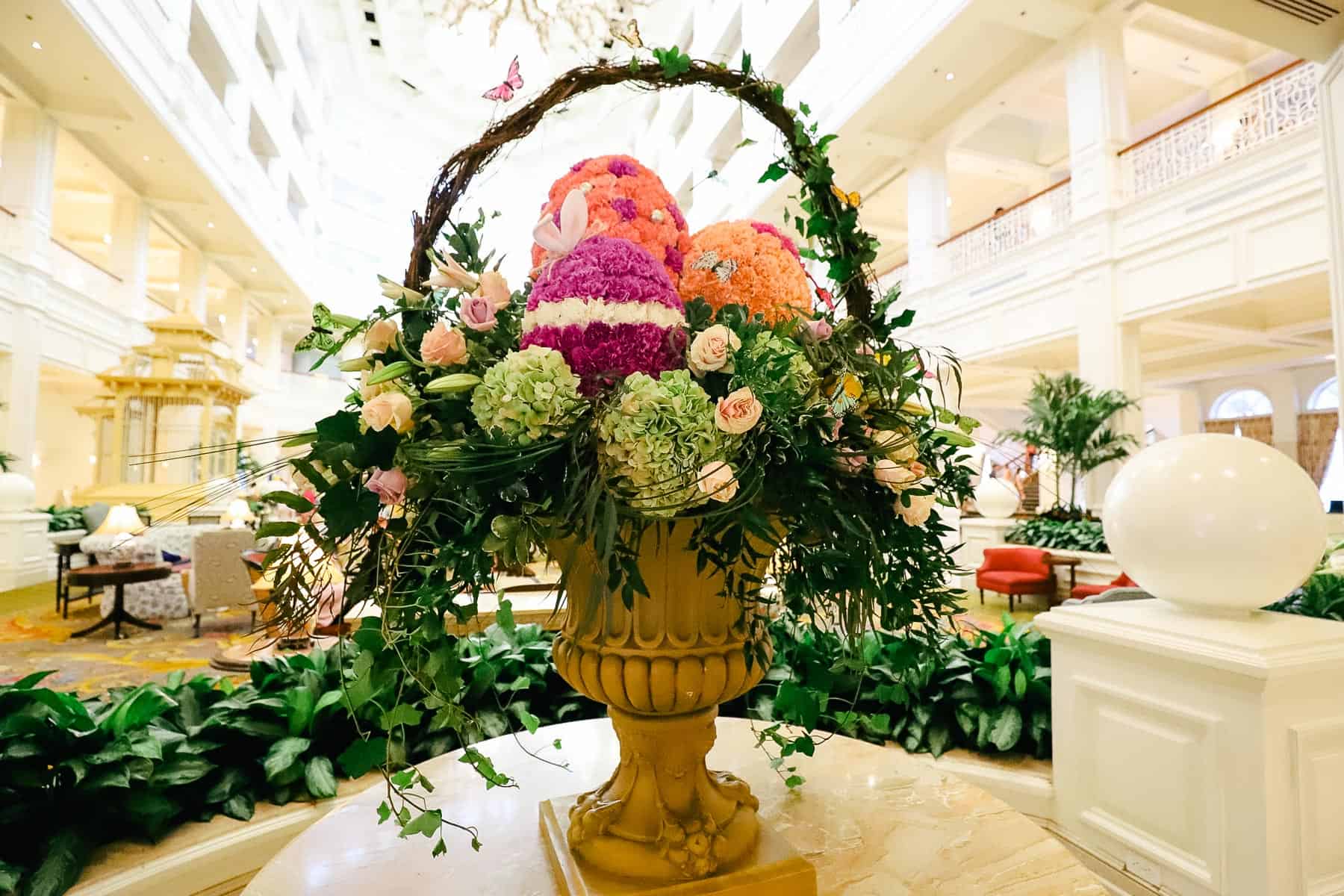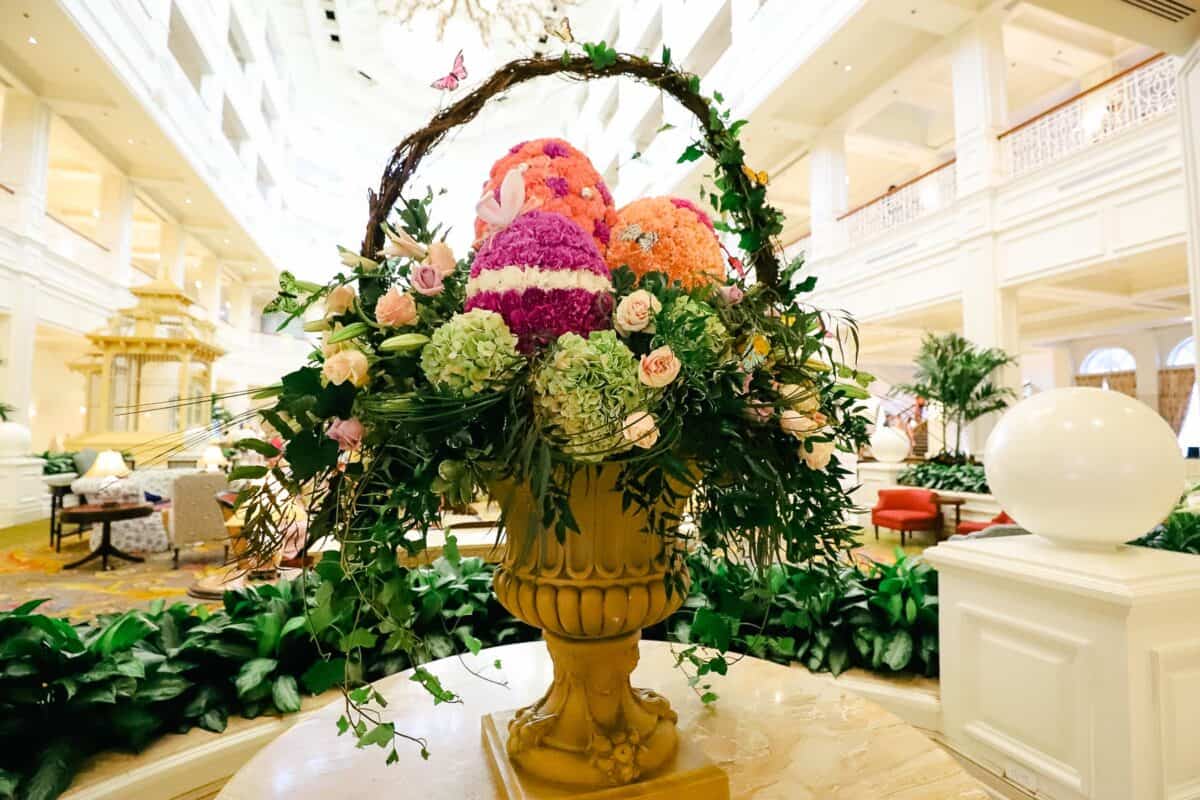 If you arrive at Grand Floridian via the resort monorail, you'll be greeted by signage that looks like a fluffy white bunny. The sign reminds you to visit the Grand Cottage on the lobby's first floor amid the Easter egg display.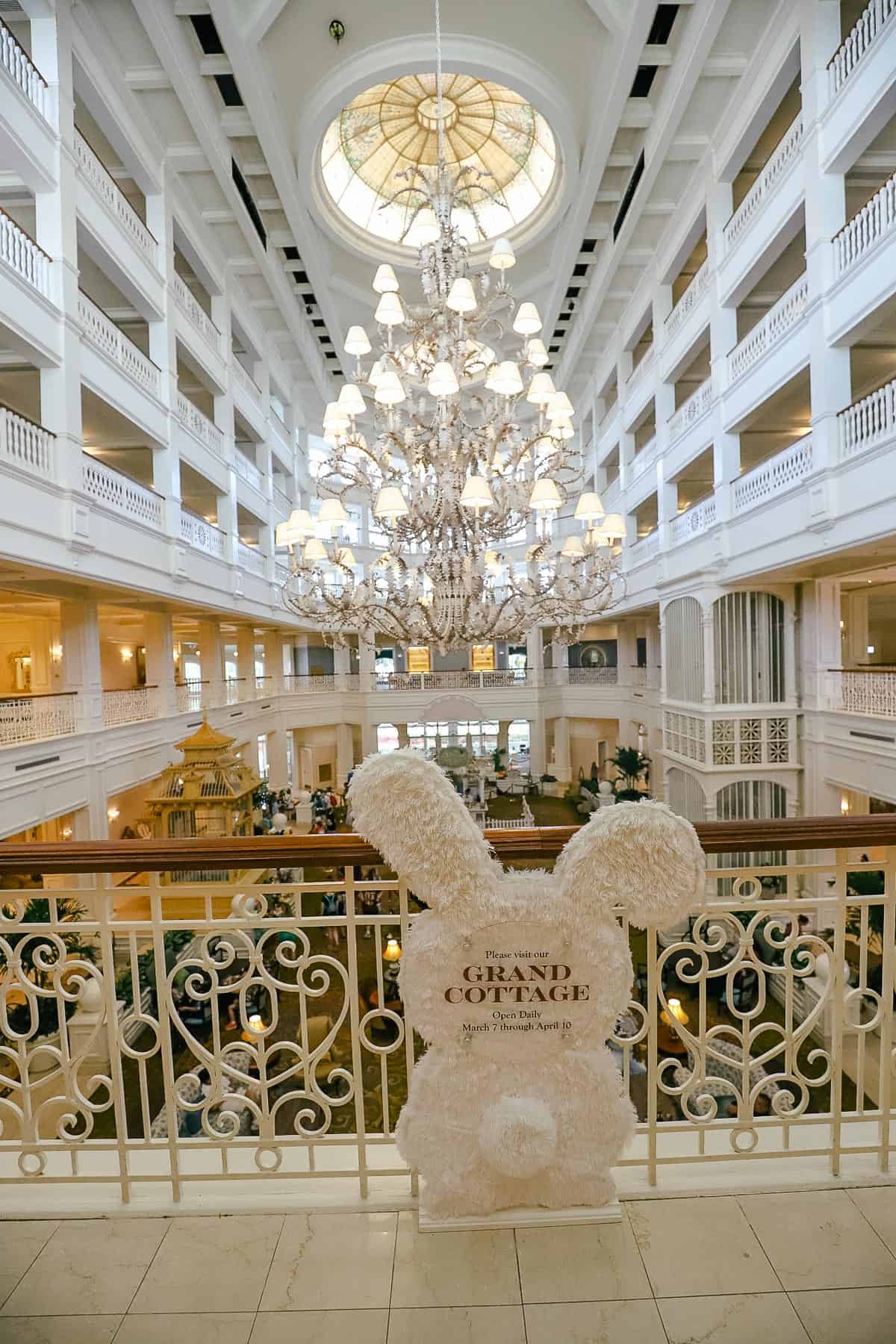 I'm mentioning this because if you go downstairs to see the Easter egg display, you might forget to walk up to the front of the first-floor lobby to see the flower arrangement.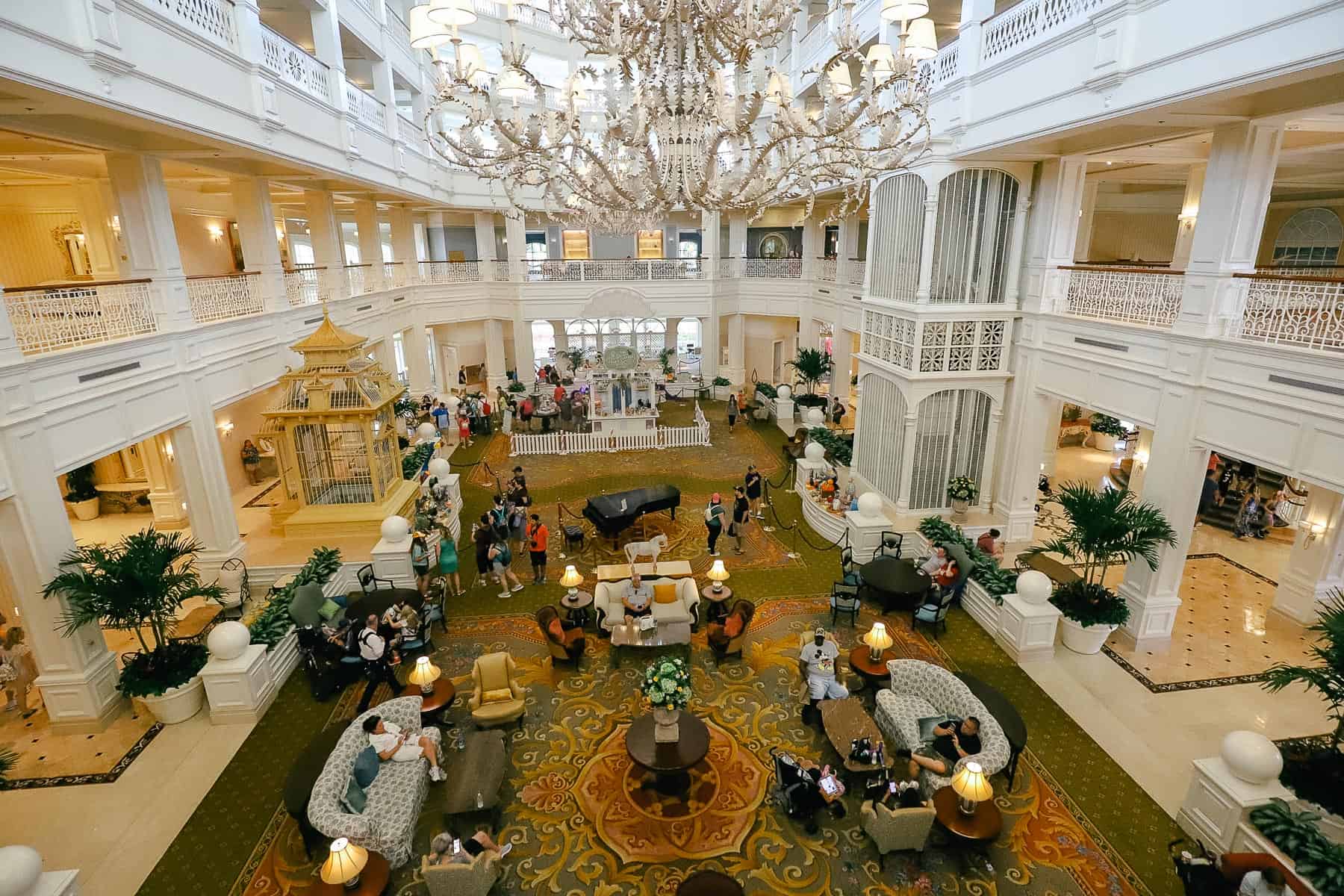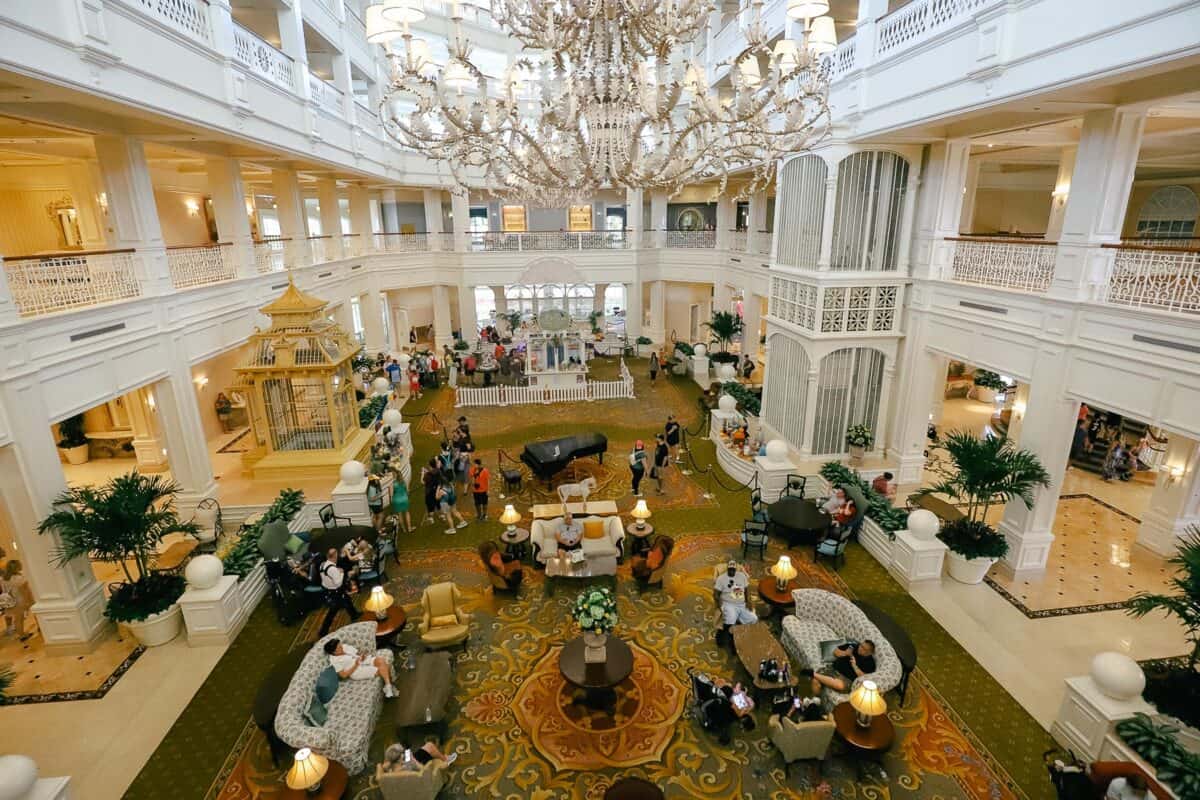 Inside the main entrance, you're greeted with gorgeous displays of Easter Lilies in the planters.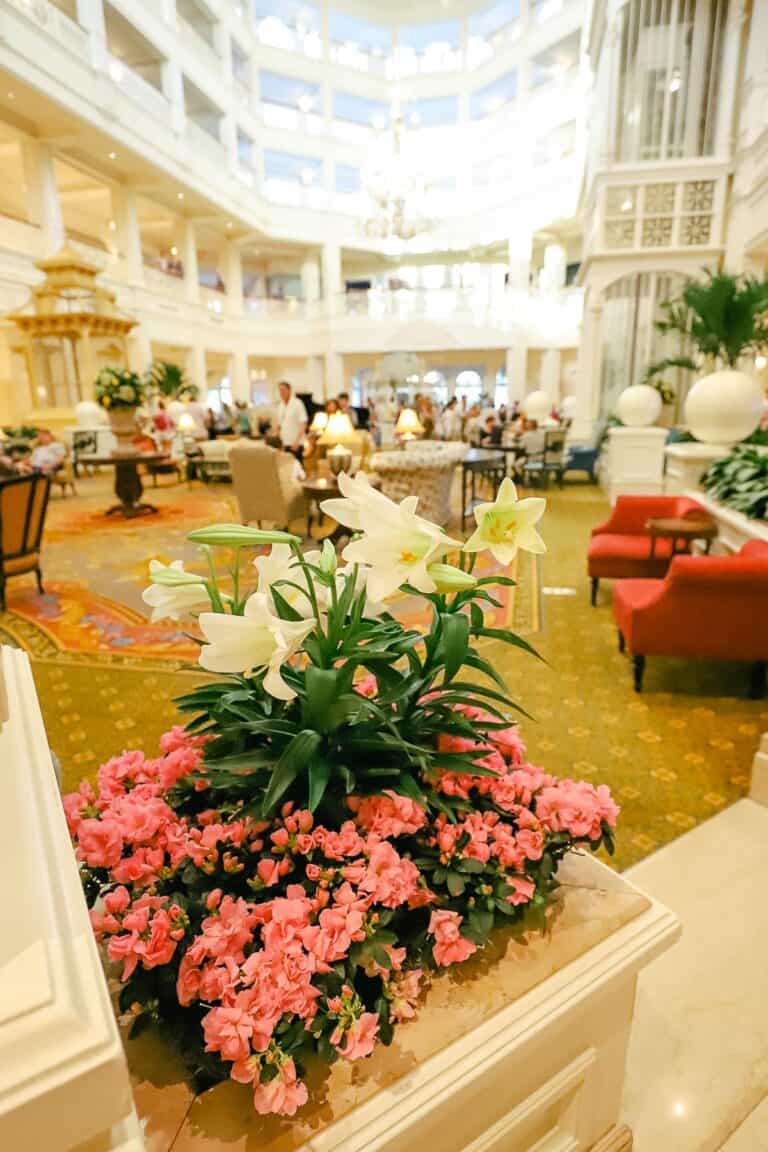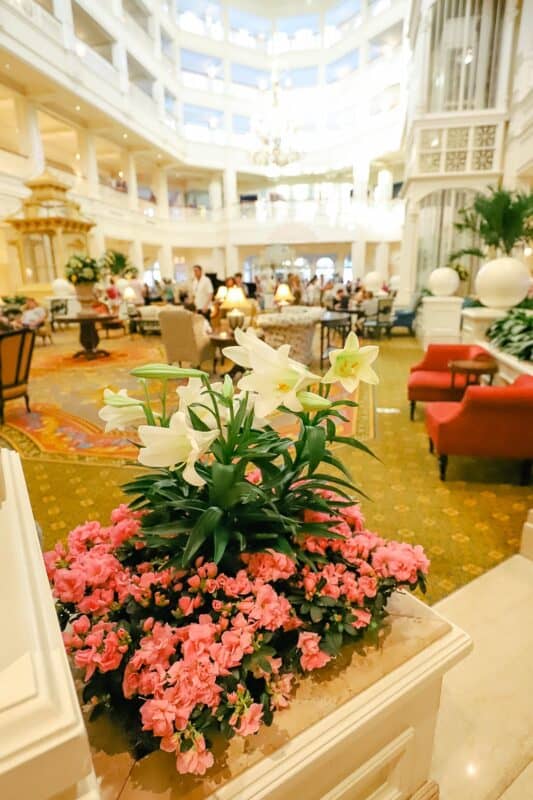 Most of the year, these planters have greenery. But they change them out for something a little extra during Christmas and Easter!
Related: Grand Floridian at Christmas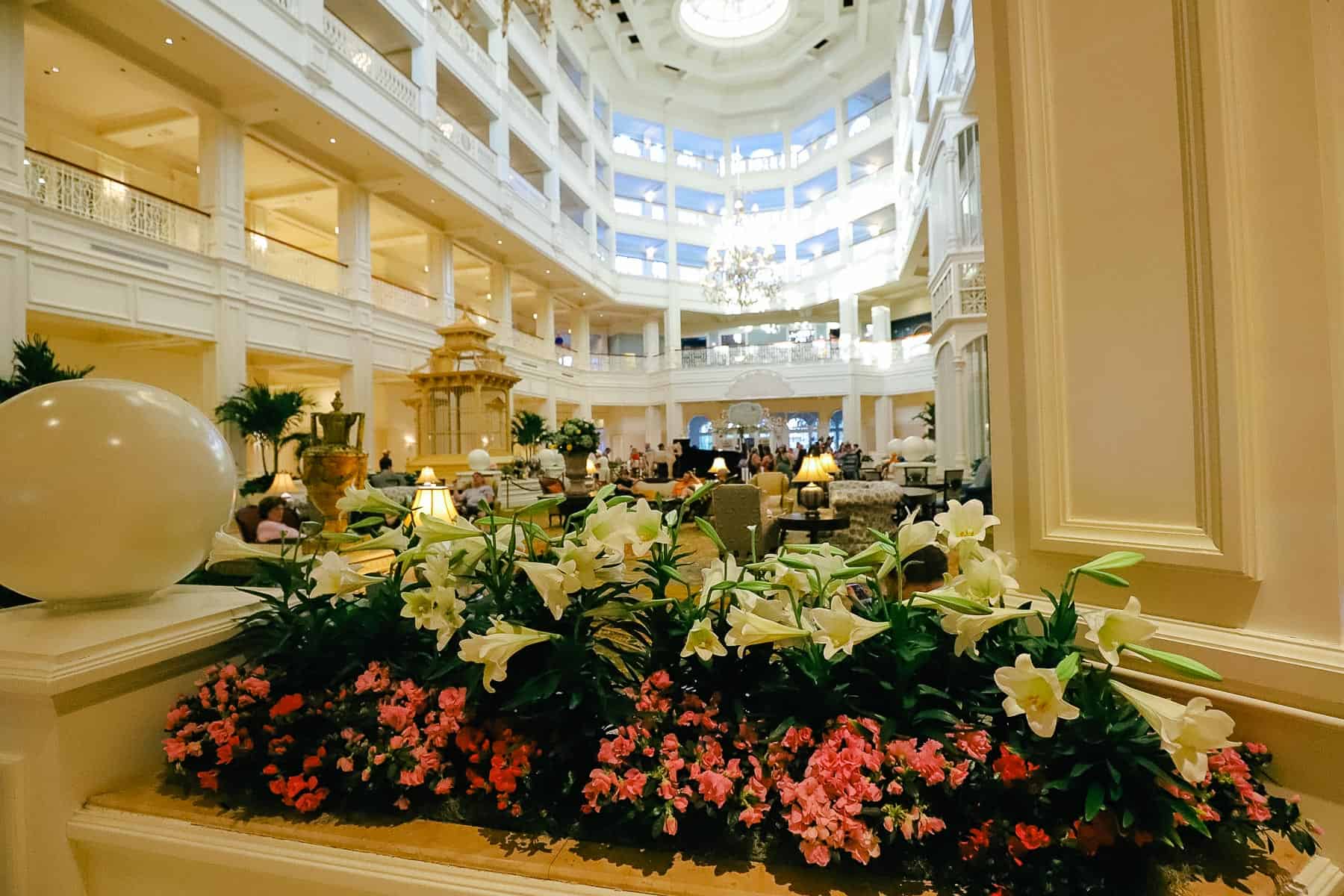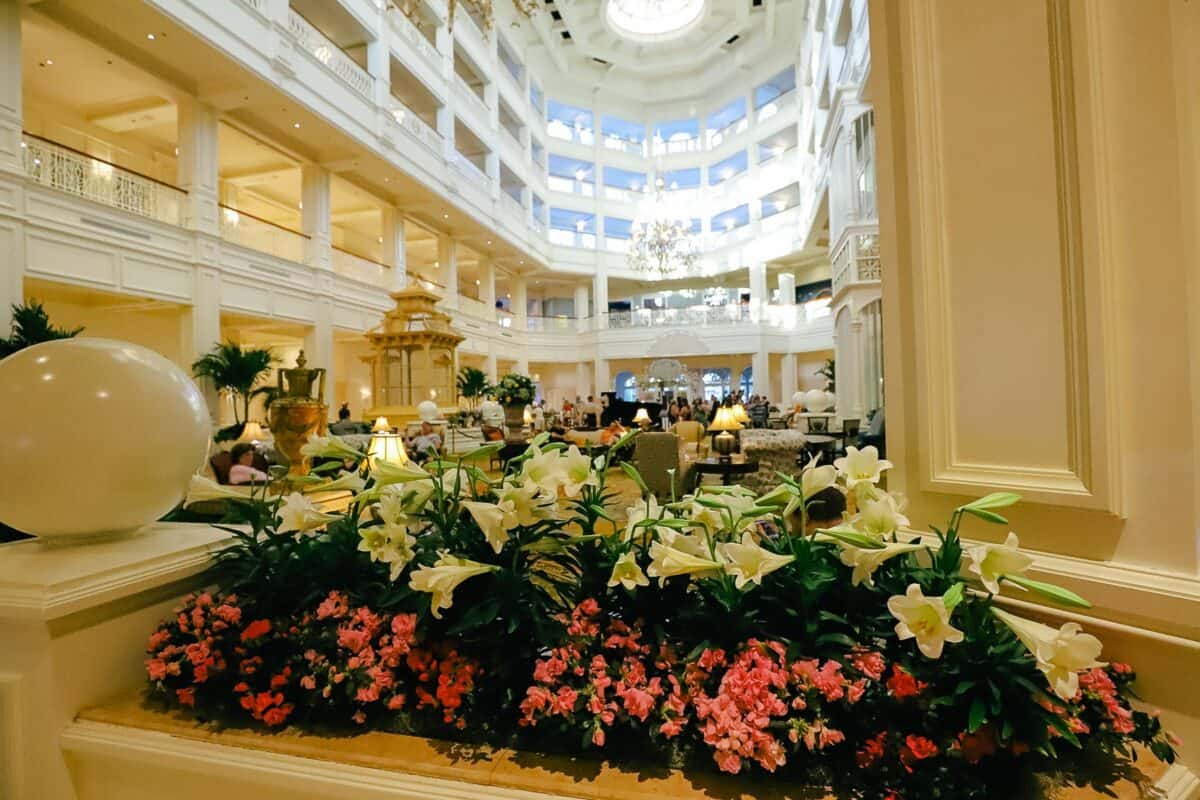 Here's a closer look.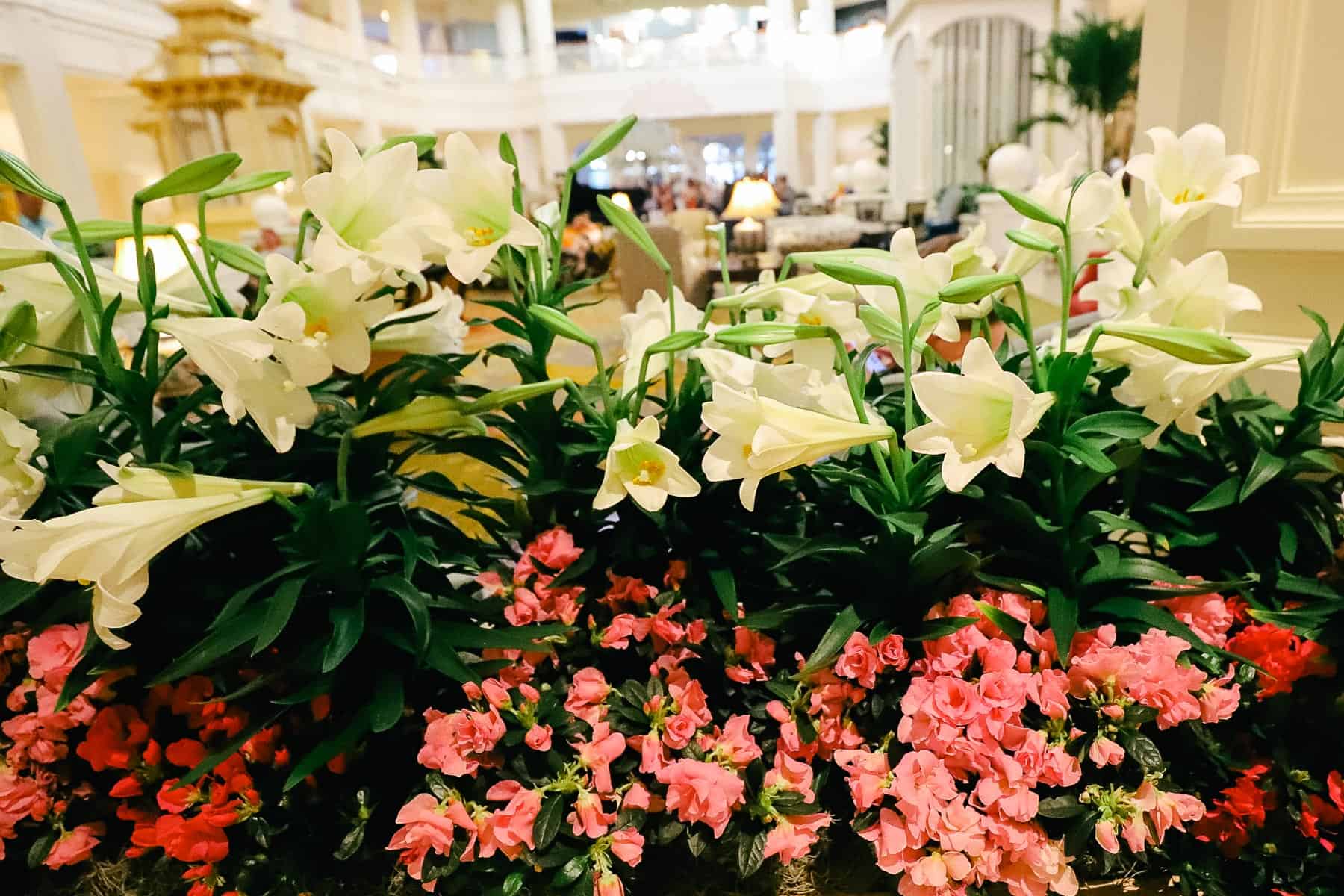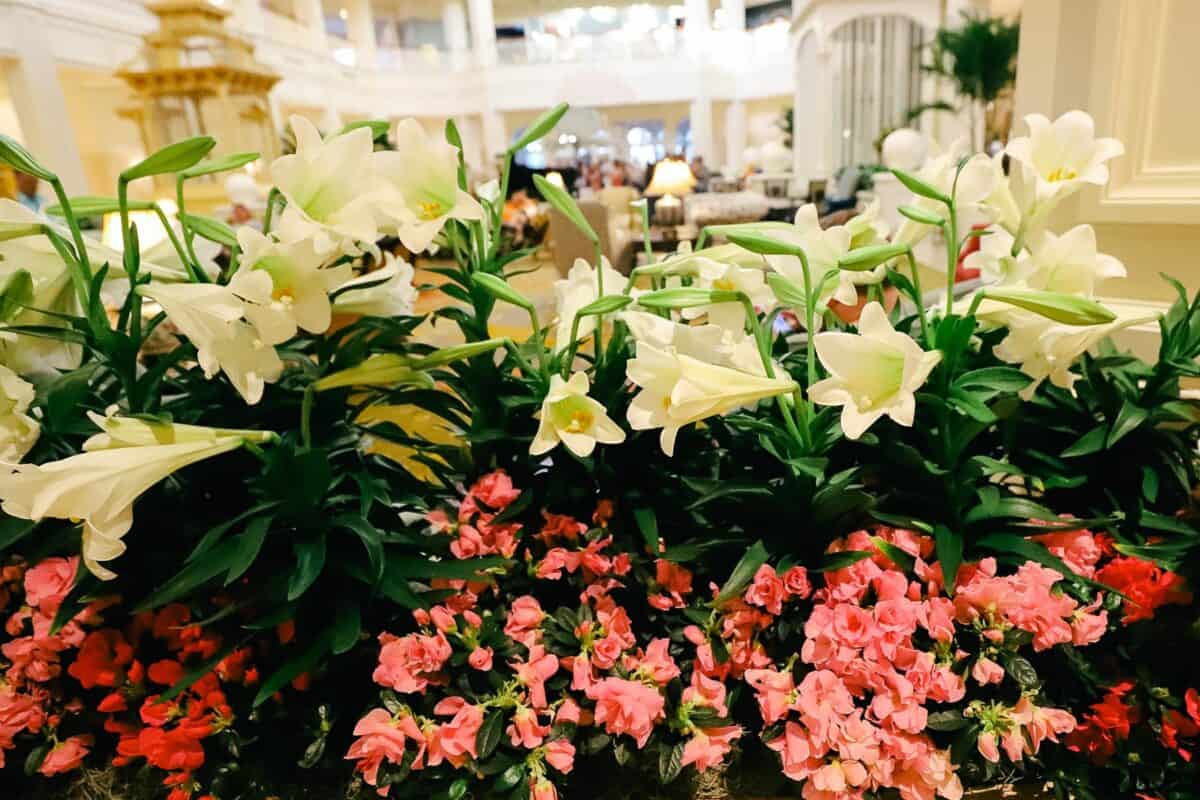 Of course, the Easter egg floral arrangement is the star of the show.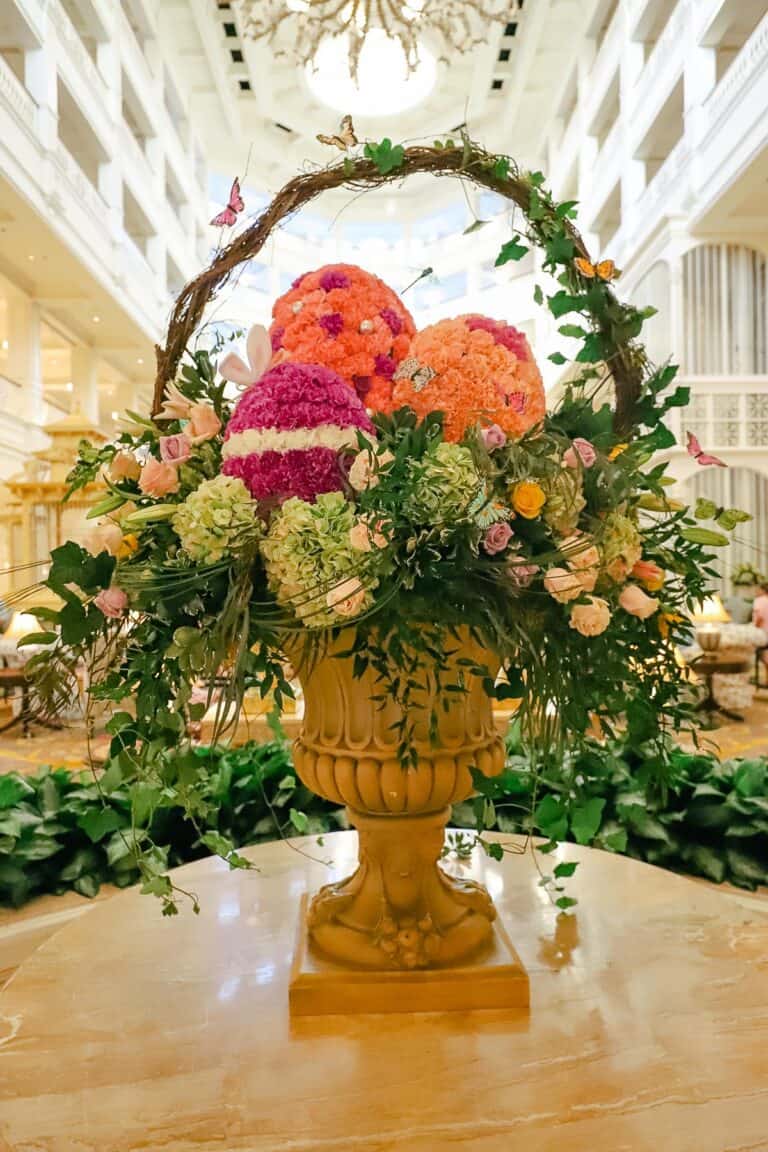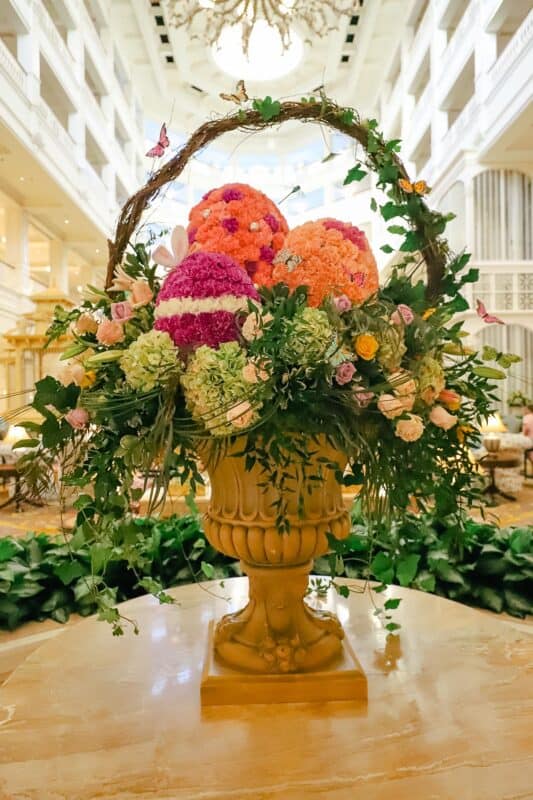 It features egg-shaped florals made from dozens of dyed carnations.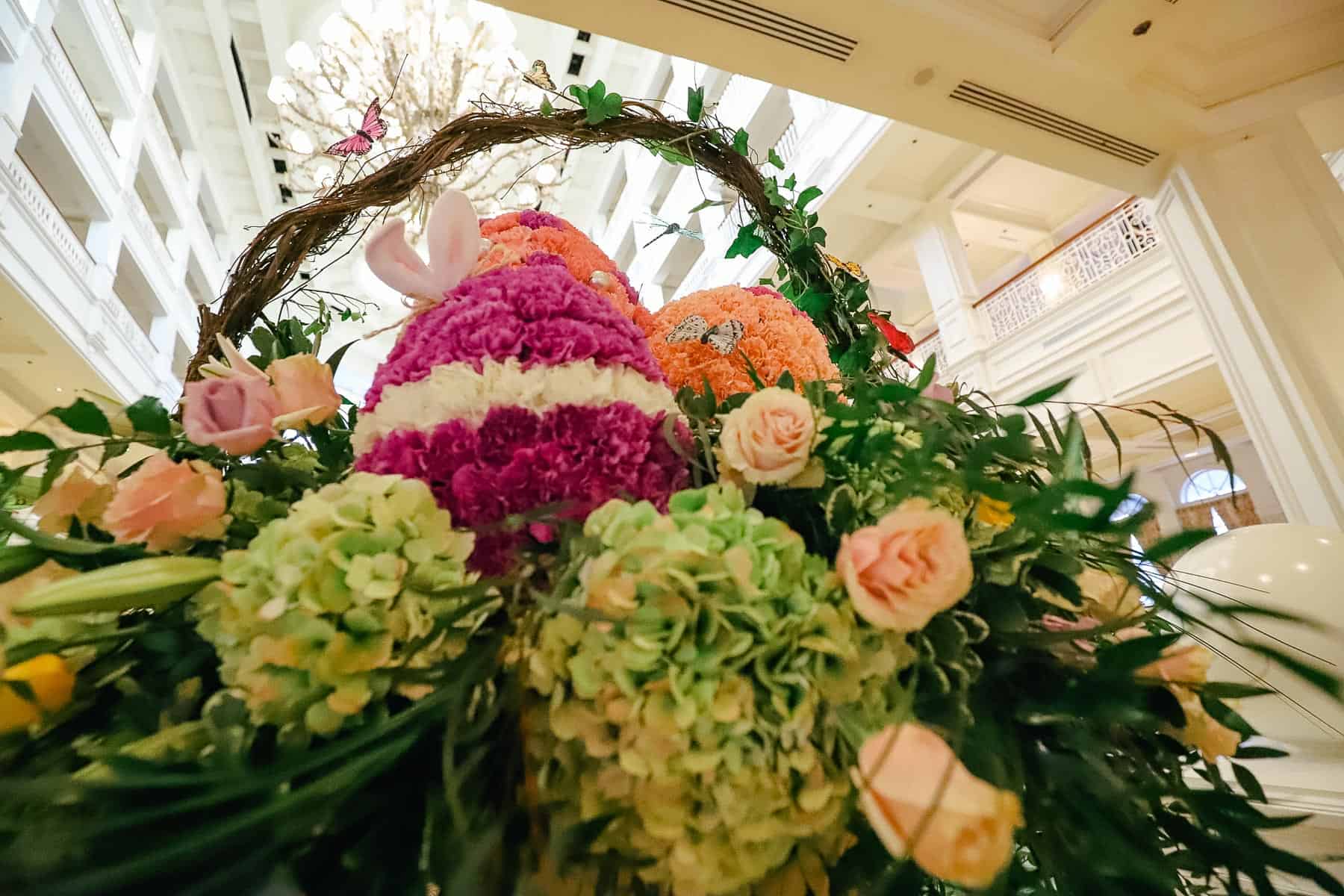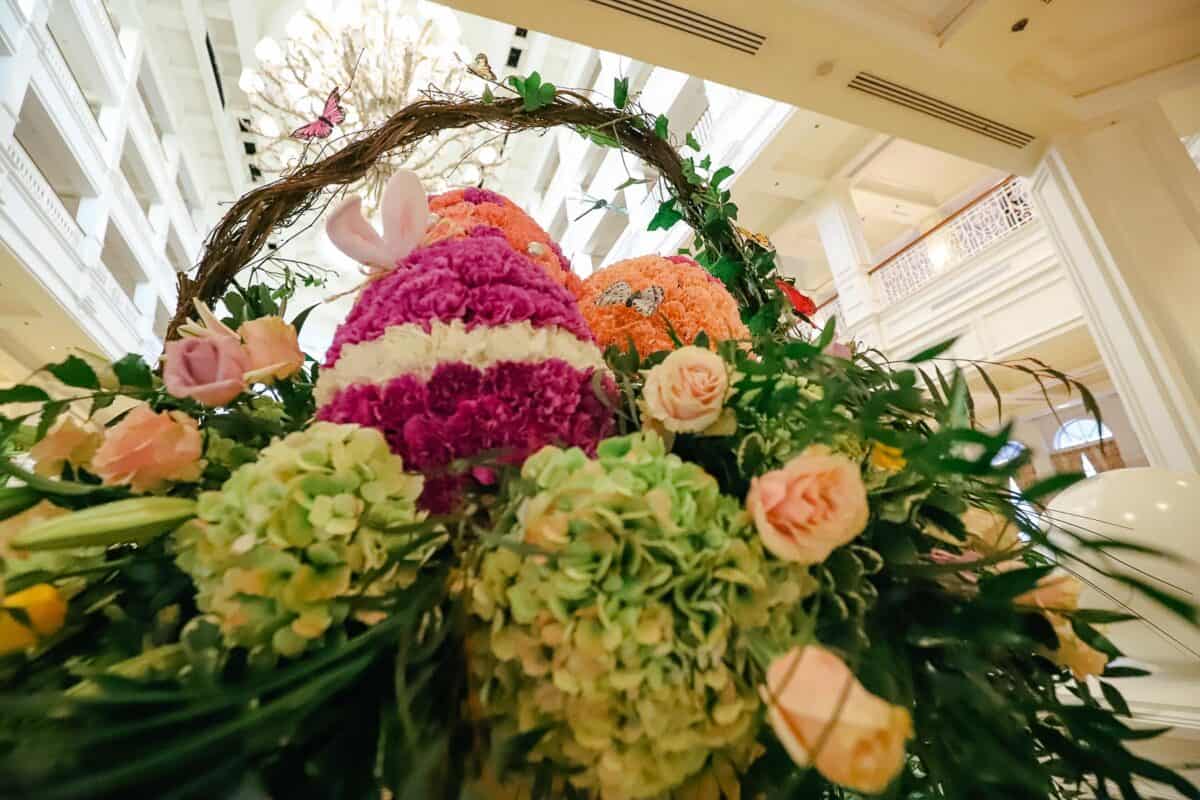 Beautiful butterflies are displayed throughout the arrangement.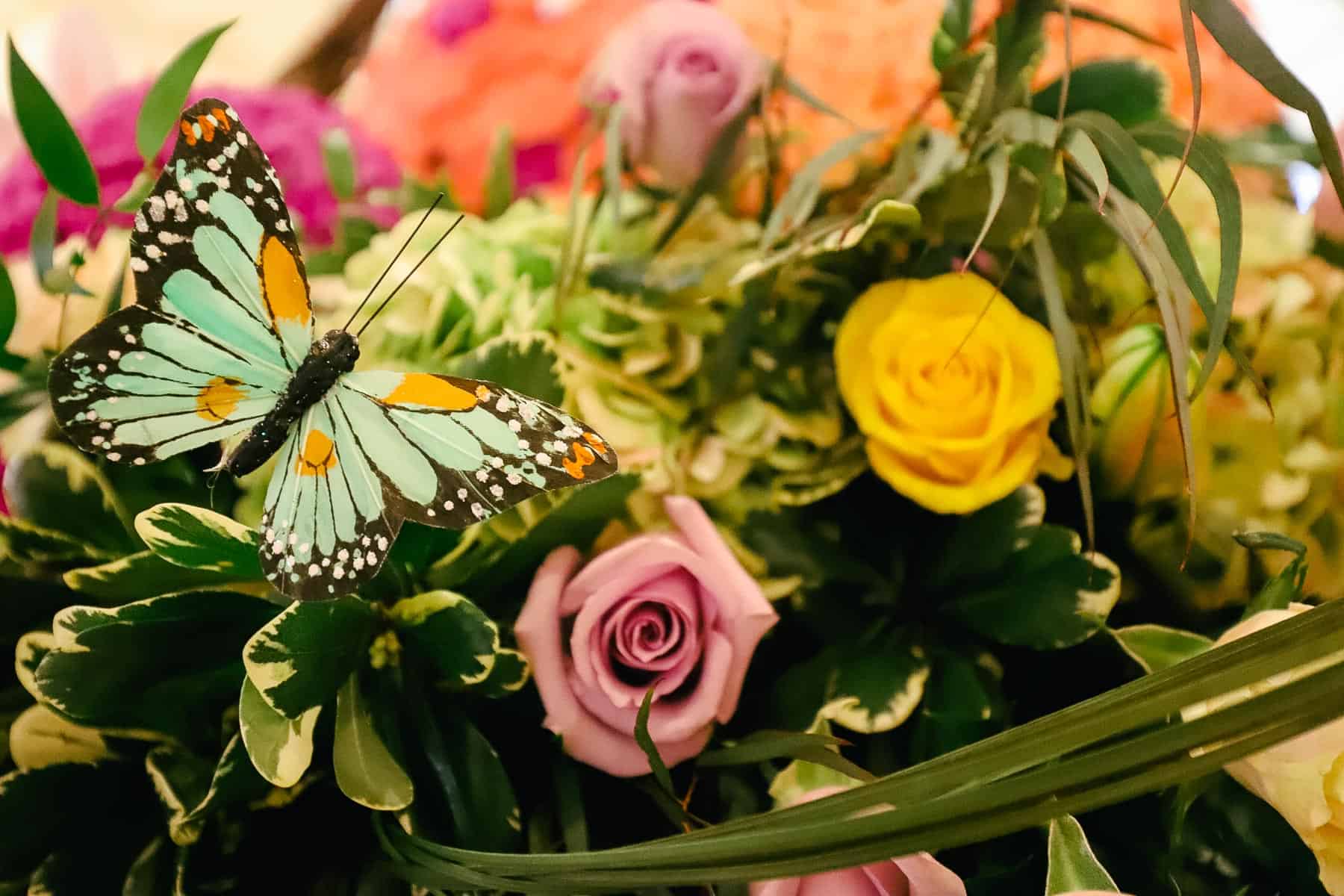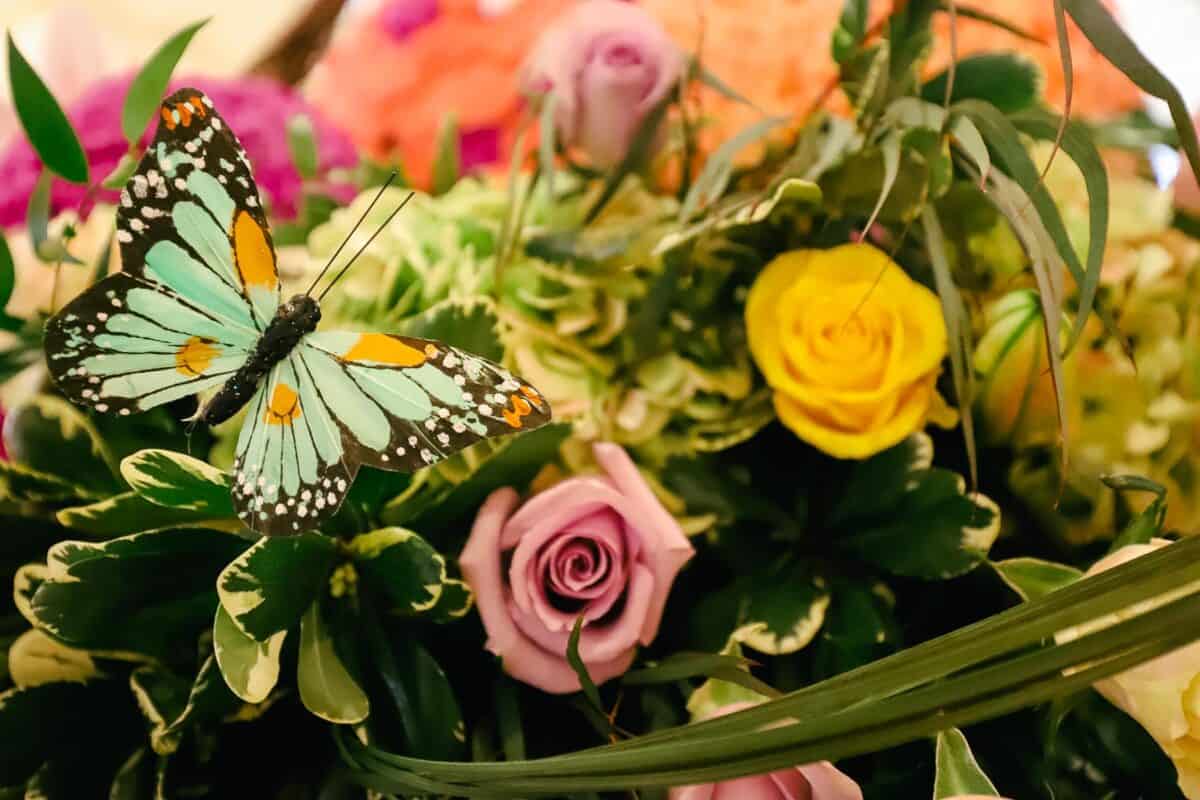 Twigs are intertwined to make it appear the flower arrangement has a handle, similar to an Easter basket.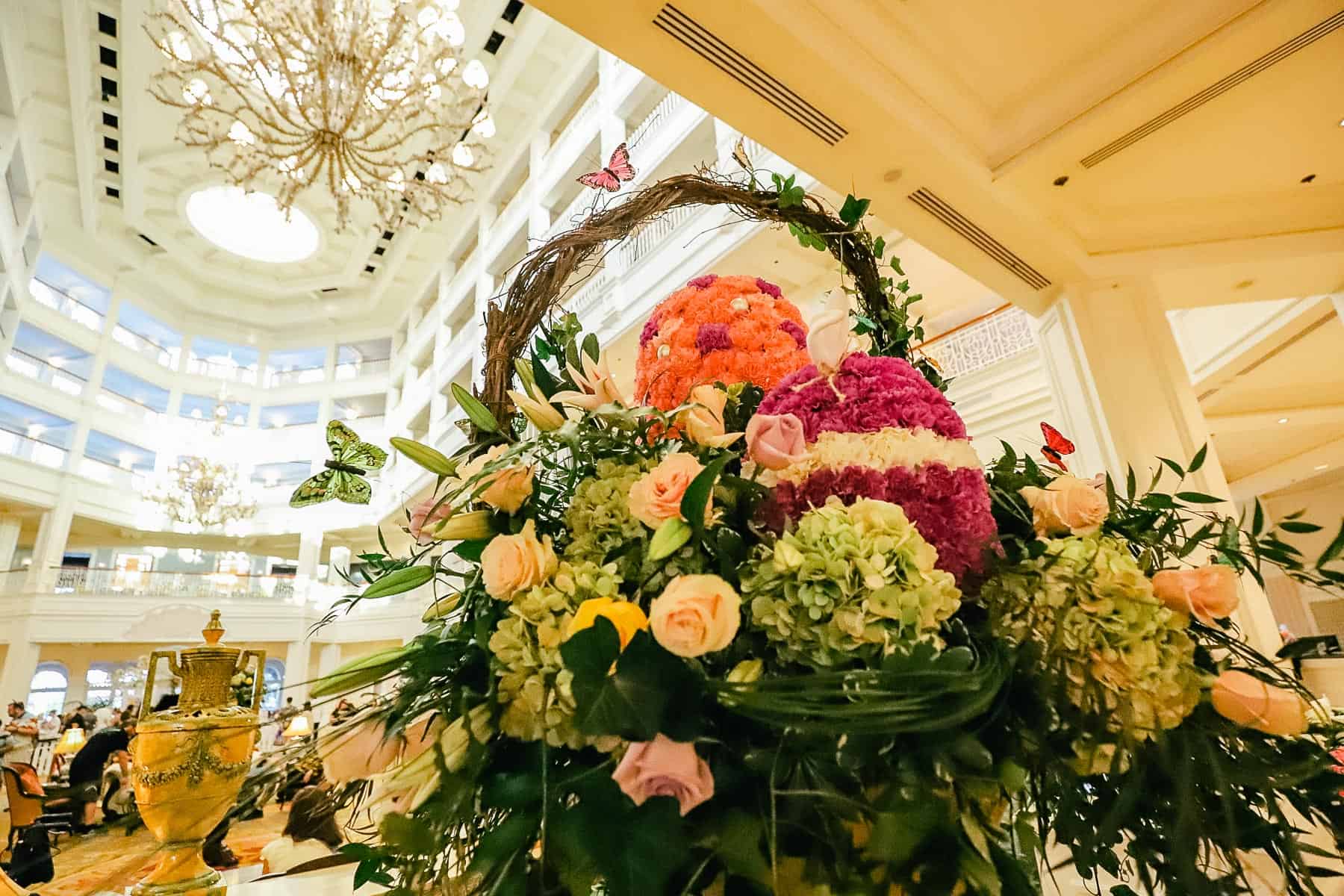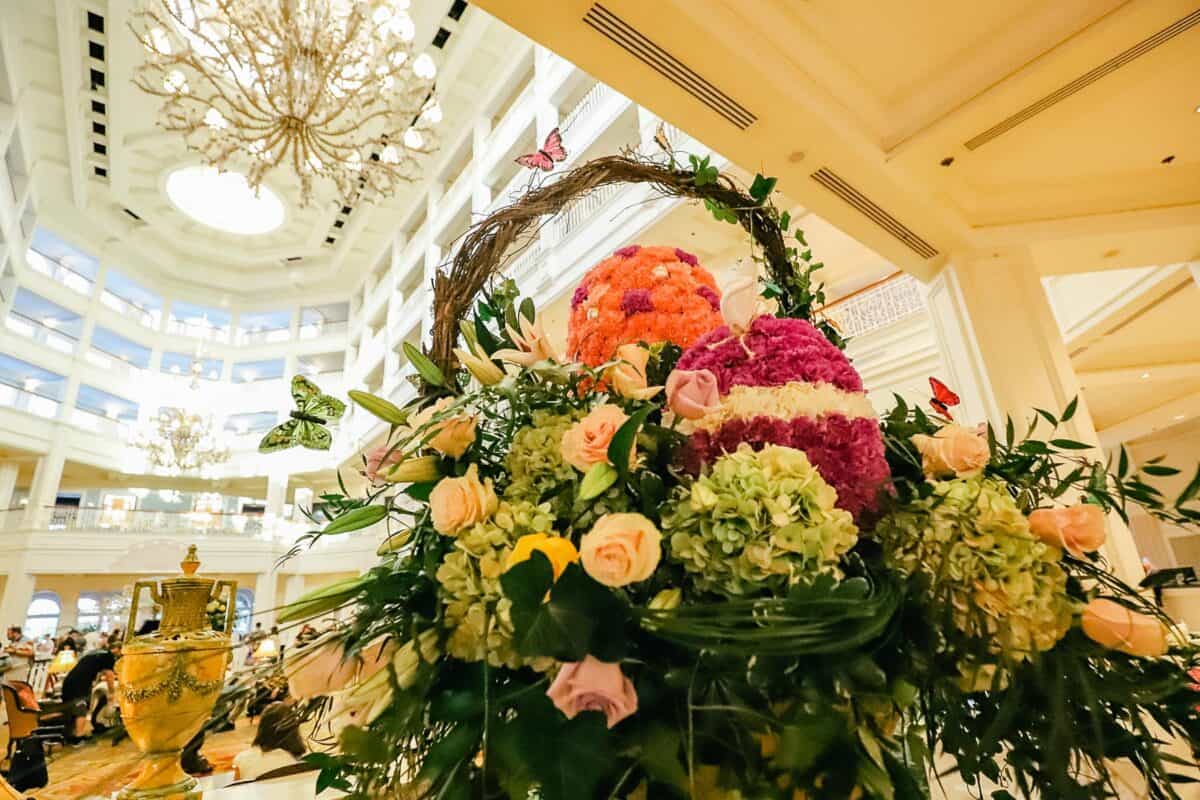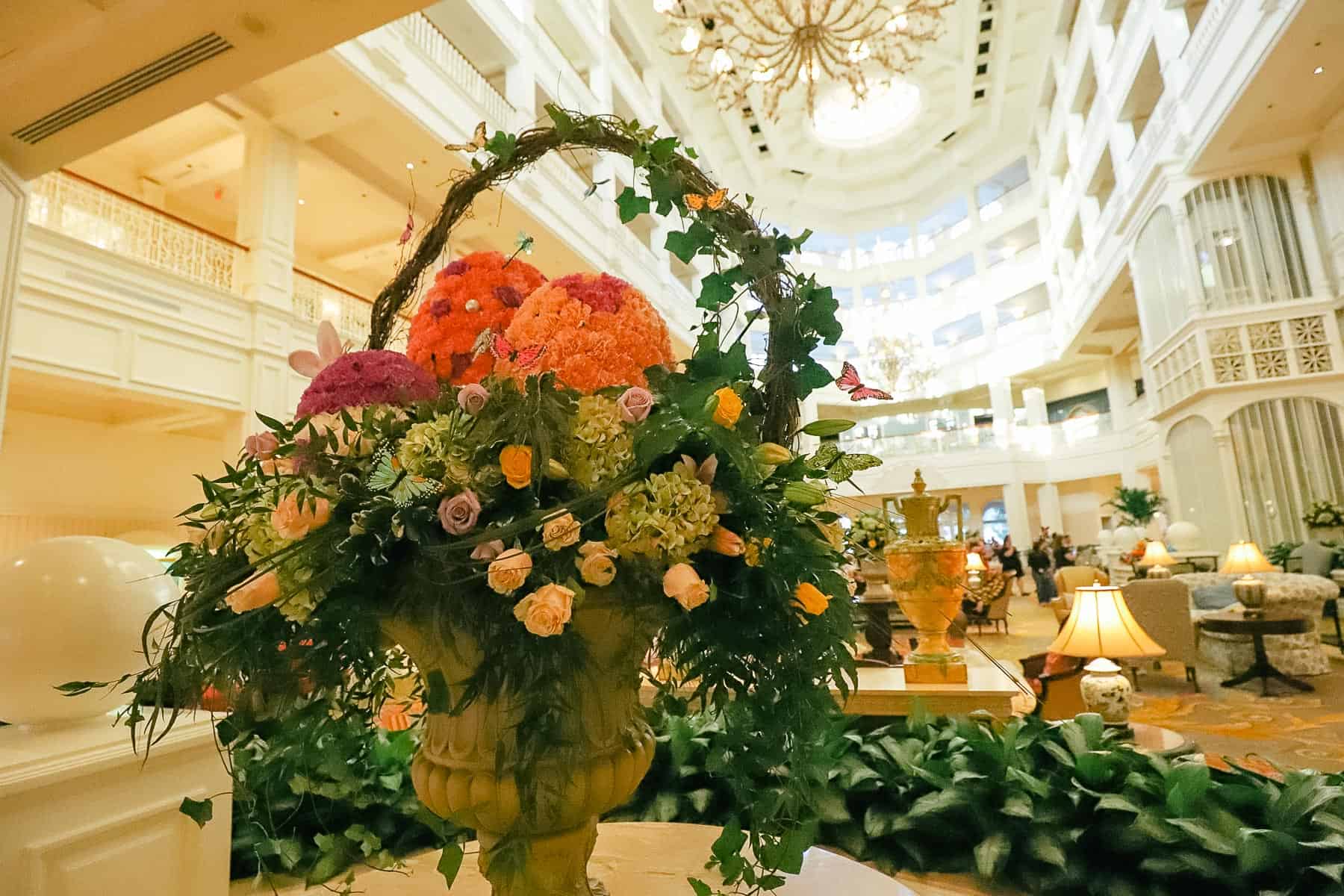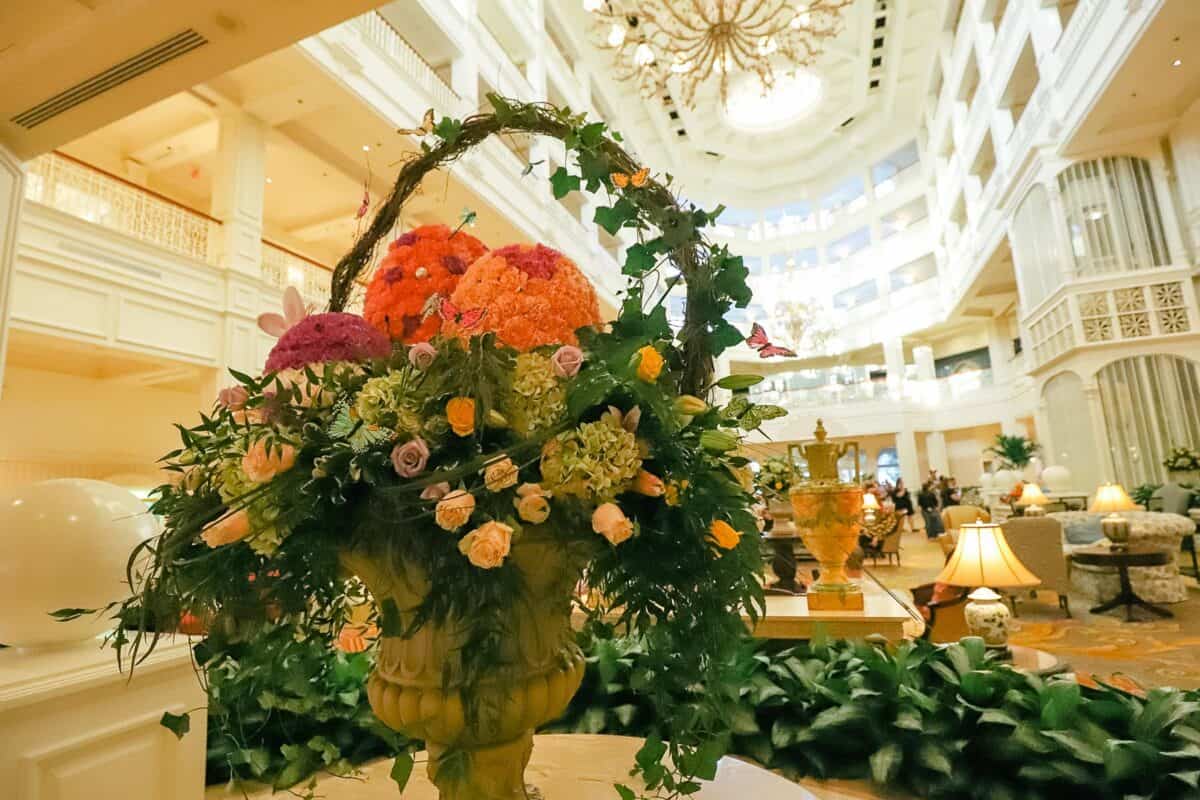 I don't know about you, but I wouldn't mind being surprised with such a beautiful floral arrangement for Easter. Of course, it would need to be on a smaller scale to fit in my less grandiose condo.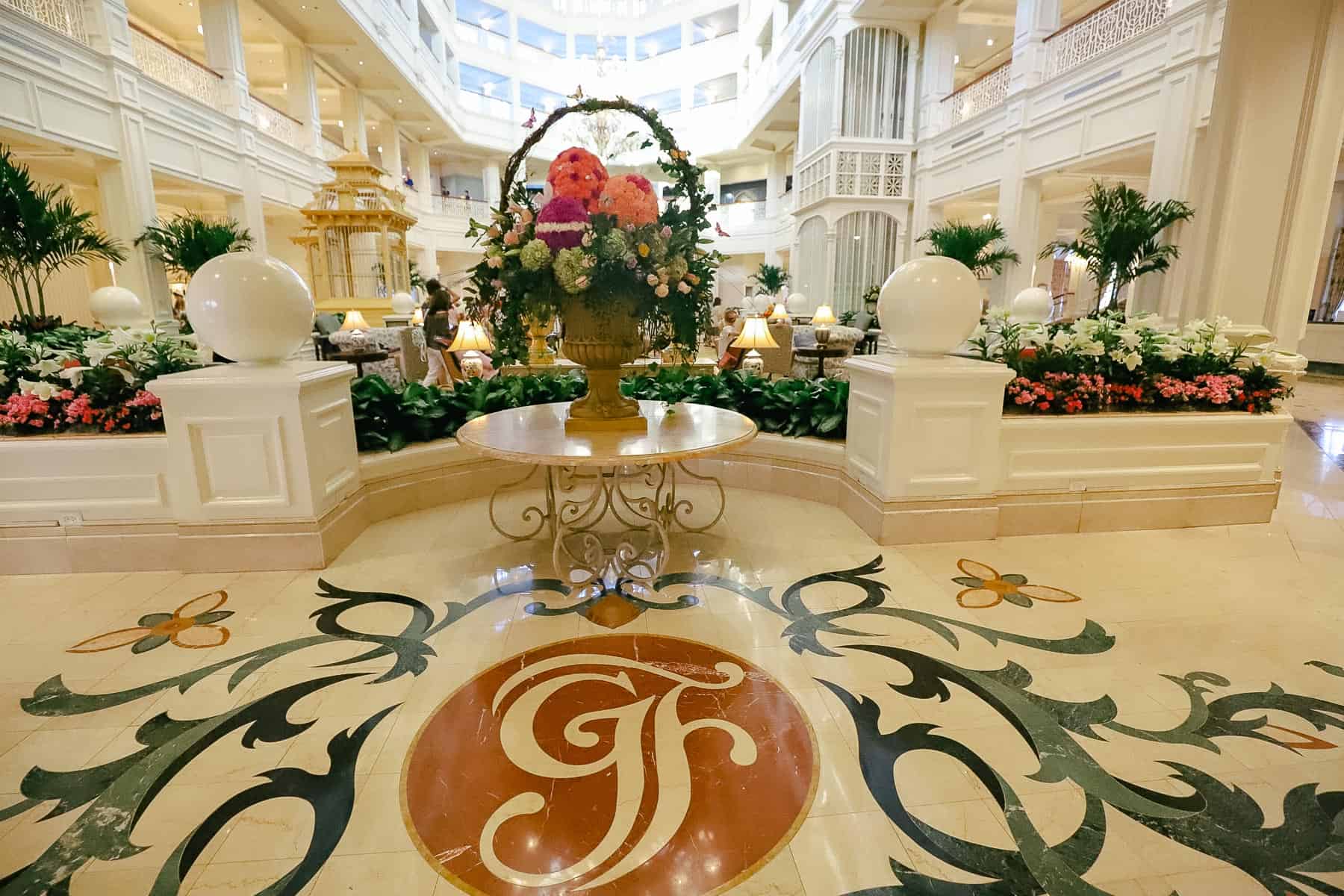 While at the resort, I decided to see how the hand-painted egg was coming along.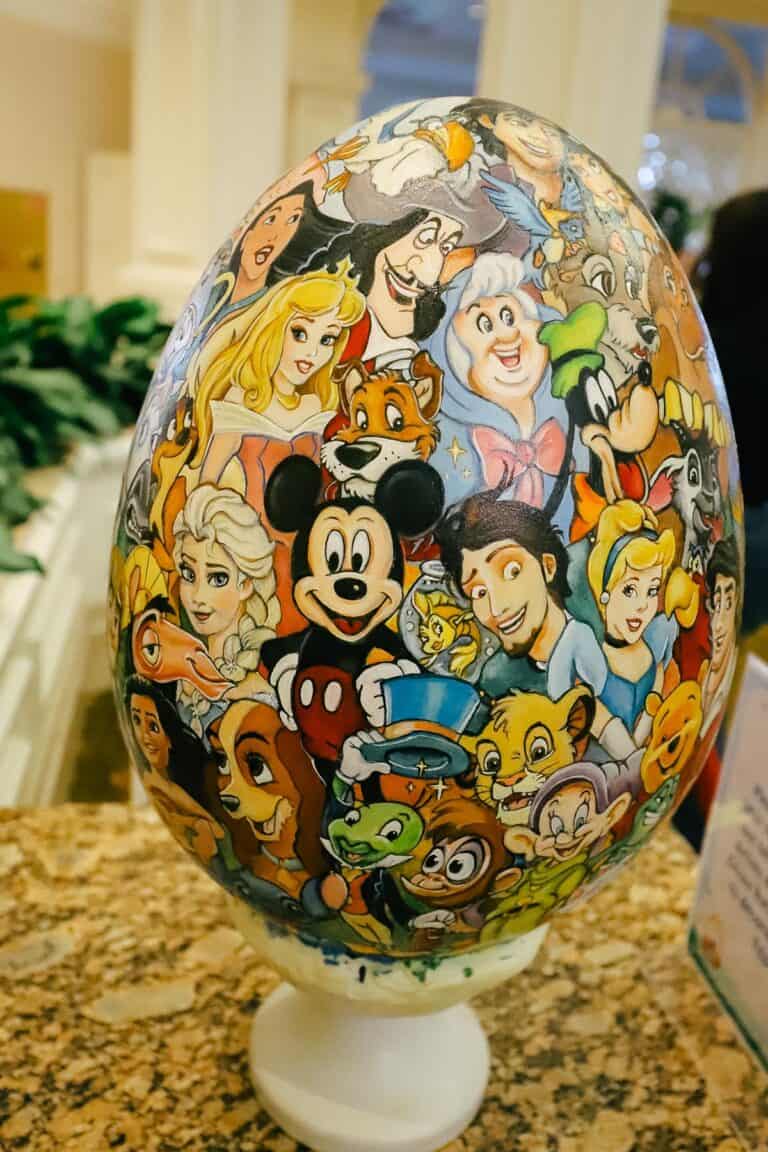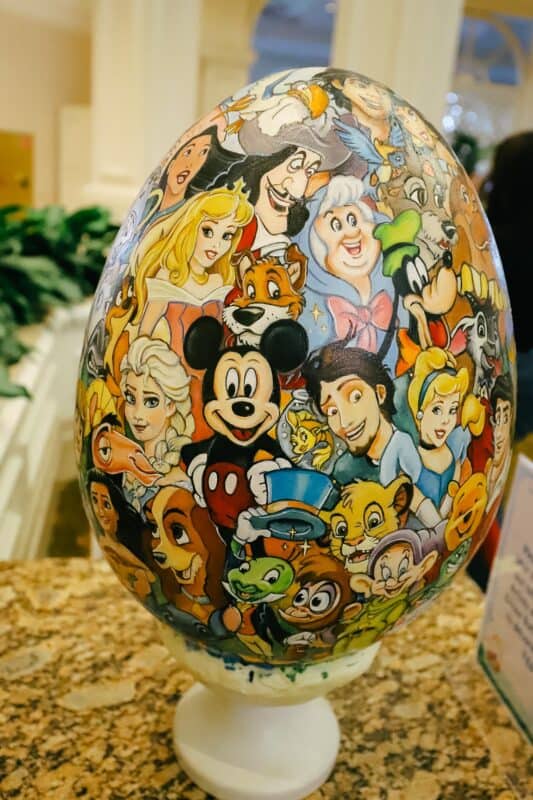 You may remember we recently toured the Grand Floridian to see their display. Those eggs and a video are available in a separate article.
Related: Easter Egg Display at Disney's Grand Floridian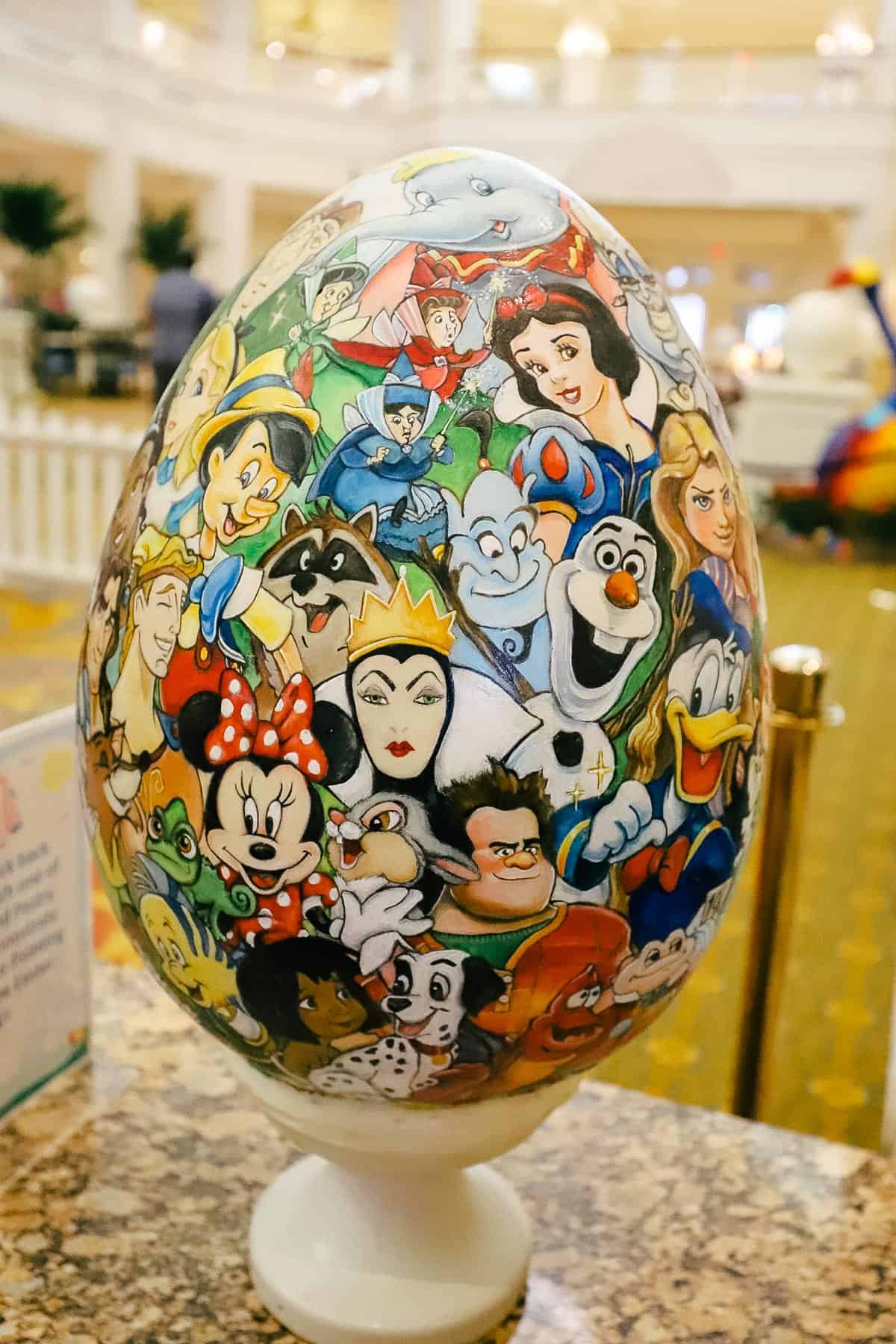 As you can see from the different angles, the egg is almost complete. It looked like Tinker Bell was missing toward the very top.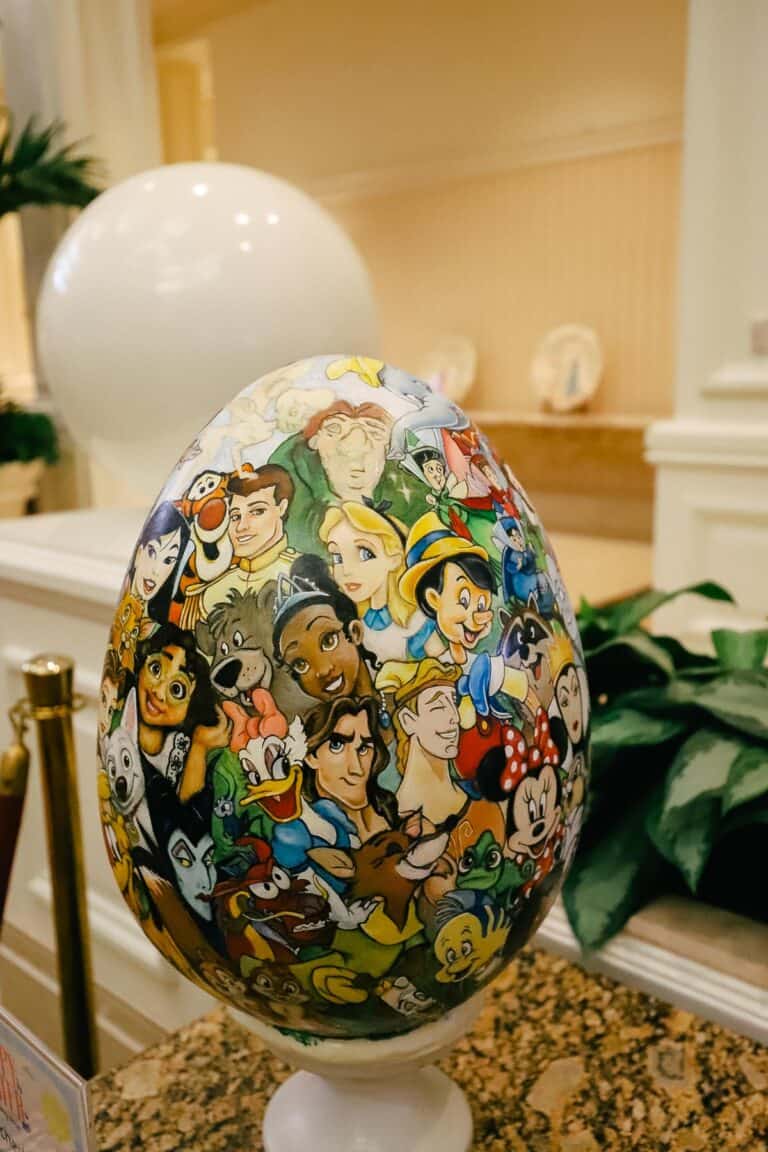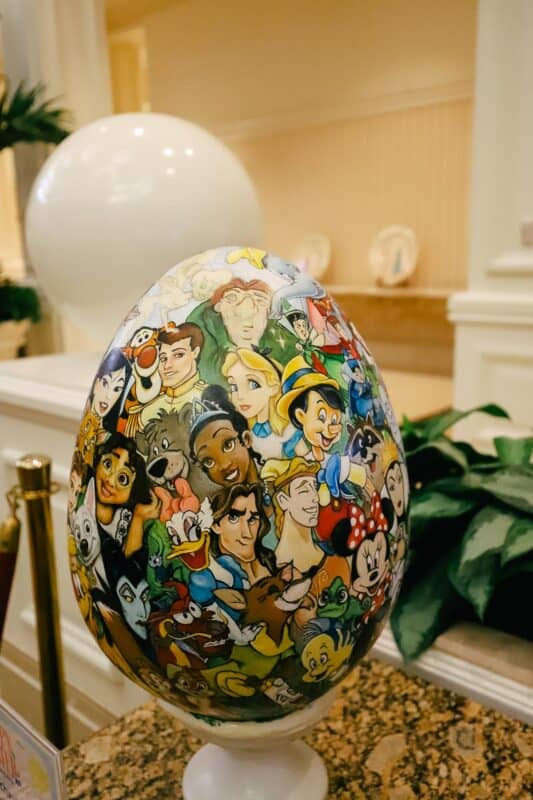 It's turned out to be a stunning piece of art! Can you believe these characters were all painted using cocoa butter?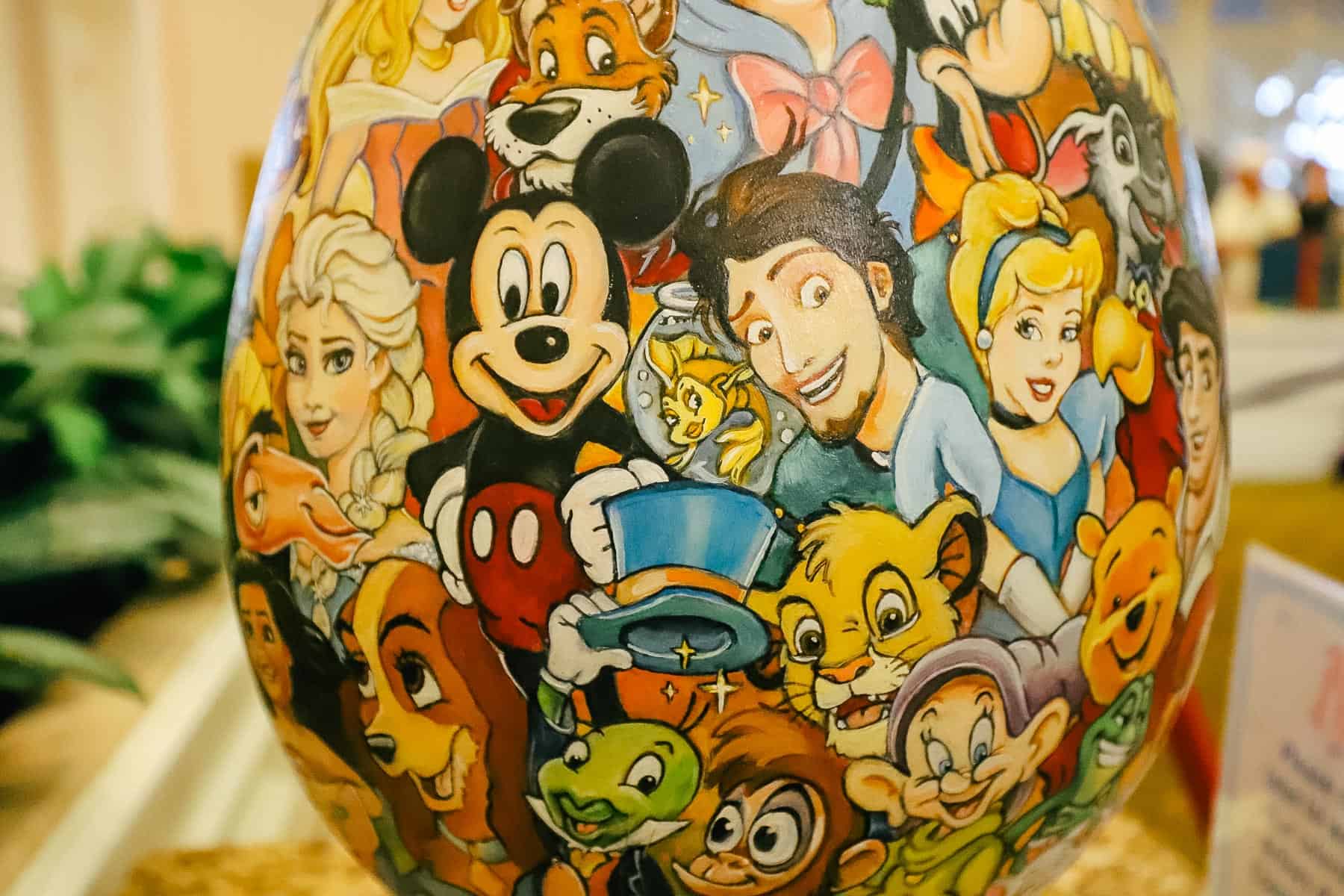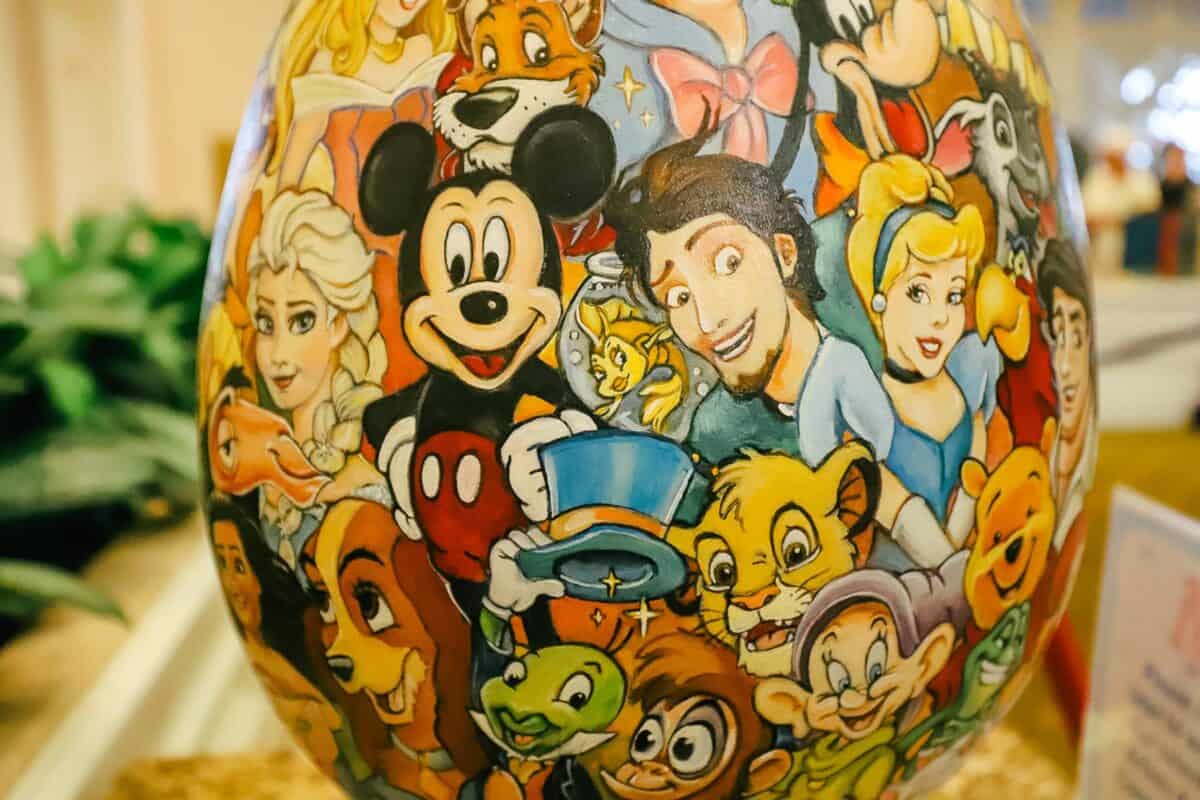 Overall, it's worth a visit to the Grand Floridian to see all of the Easter items, including the flowers. If you aren't visiting over the holidays, I hope you enjoyed these photos, and they reminded you of a place near and dear to your heart.
For more information, all of our articles for the resort are listed in a guide:
You might also enjoy these other seasonal articles:
In the Comments
What did you think of the Easter floral arrangements at Disney's Grand Floridian? Do you love them?