A Touch of Halloween Added to the Florals at Disney's Grand Floridian
Not every day do we see extra touches of Halloween at the Walt Disney World Resorts. But on my last visit to Disney's Grand Floridian, I noticed the exquisite floral masterpieces had a touch of Halloween added to them.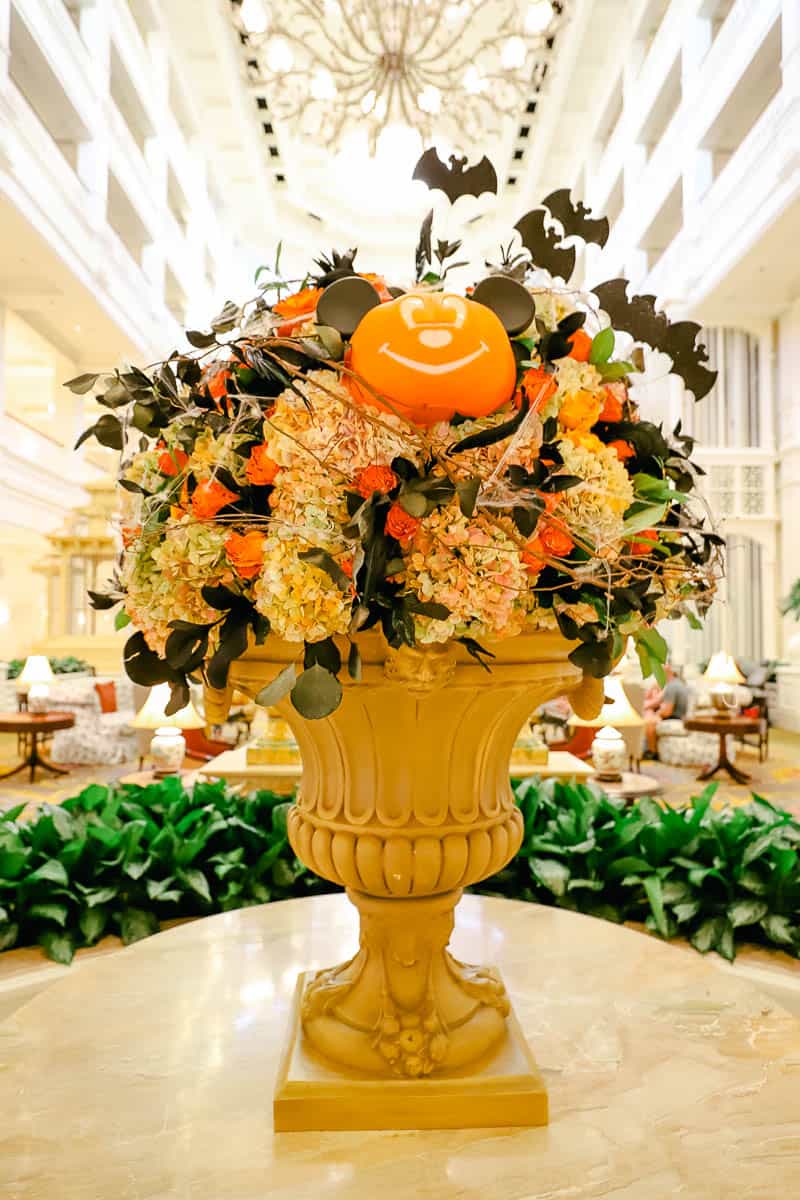 I was at the Grand Floridian to check out the status of the various construction projects. Additionally, I was hoping to check out the construction pathway between Grand Floridian and the Polynesian.
We'll get to that next. But first, I thought it would be fun to share a few photos of the Halloween floral arrangements at the Grand Floridian.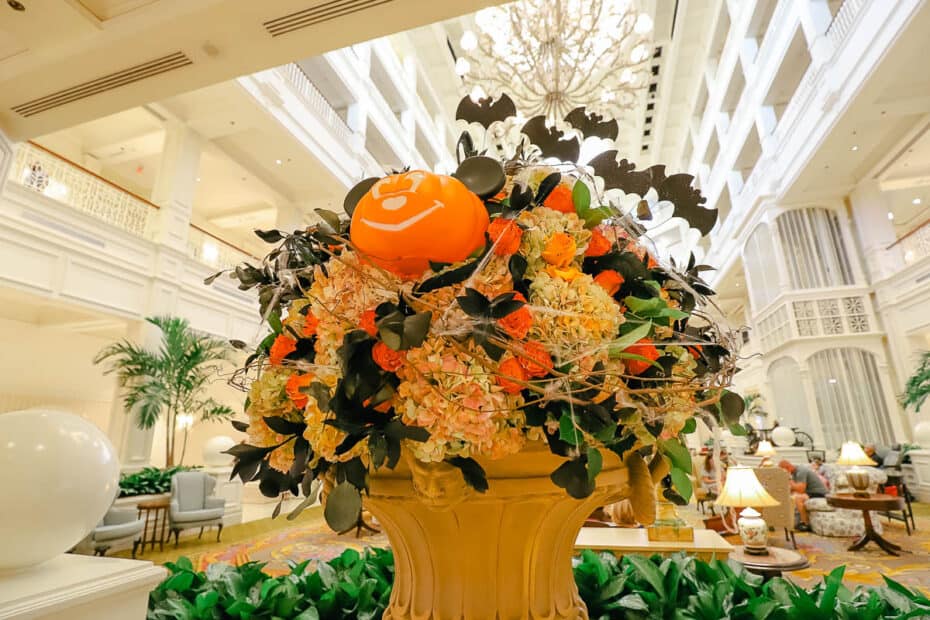 You'll run into this arrangement at the resort's main entrance on the ground level.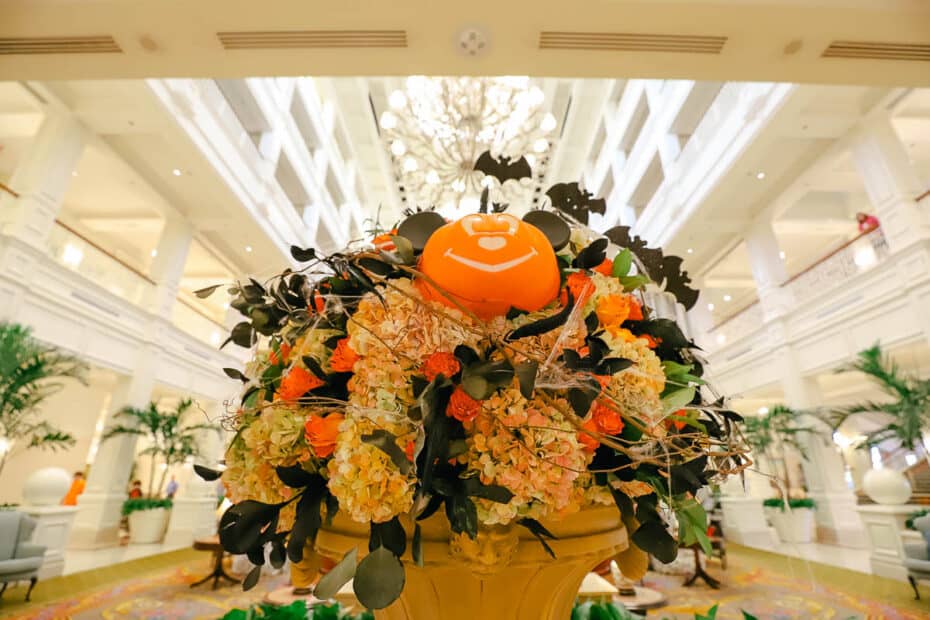 While we see the traditional hydrangeas, there are splashes of orange roses and black leaves in the arrangement.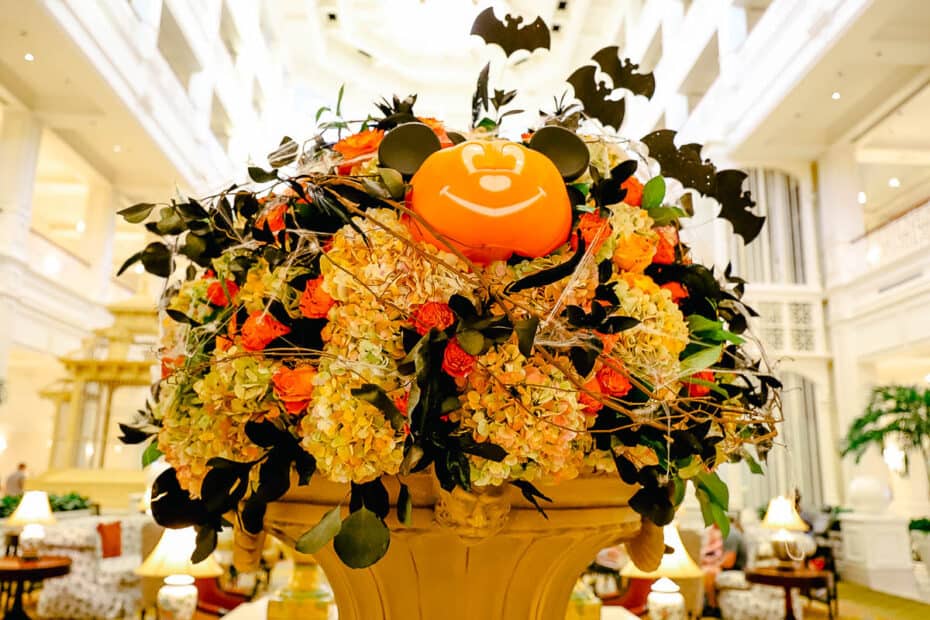 Not to mention the cutest sparkling black bats extending from the arrangement. Look closely, and you'll notice they have Mickey-shaped heads.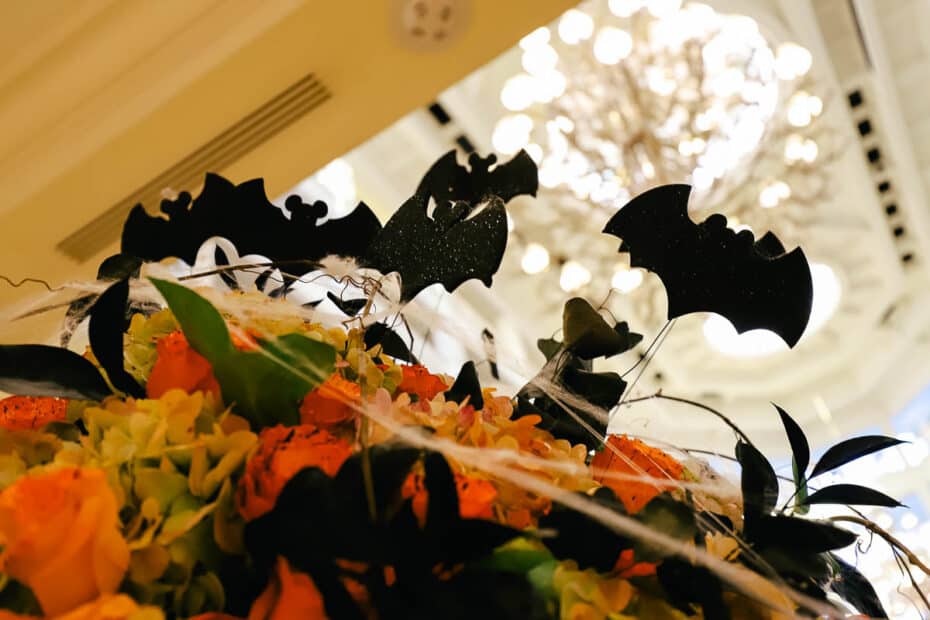 Spider webs add a mysterious look that leaves you wondering how the flowers look so fresh.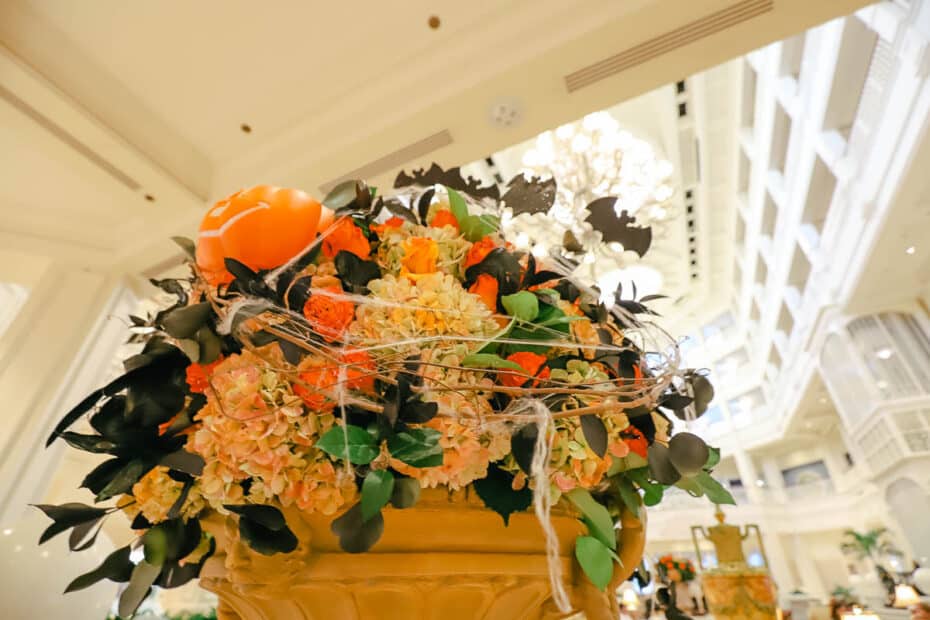 I've yet to run into the person or team that makes the floral arrangements at the Walt Disney World Resorts. But if and when I do, I will thank them for a job well done.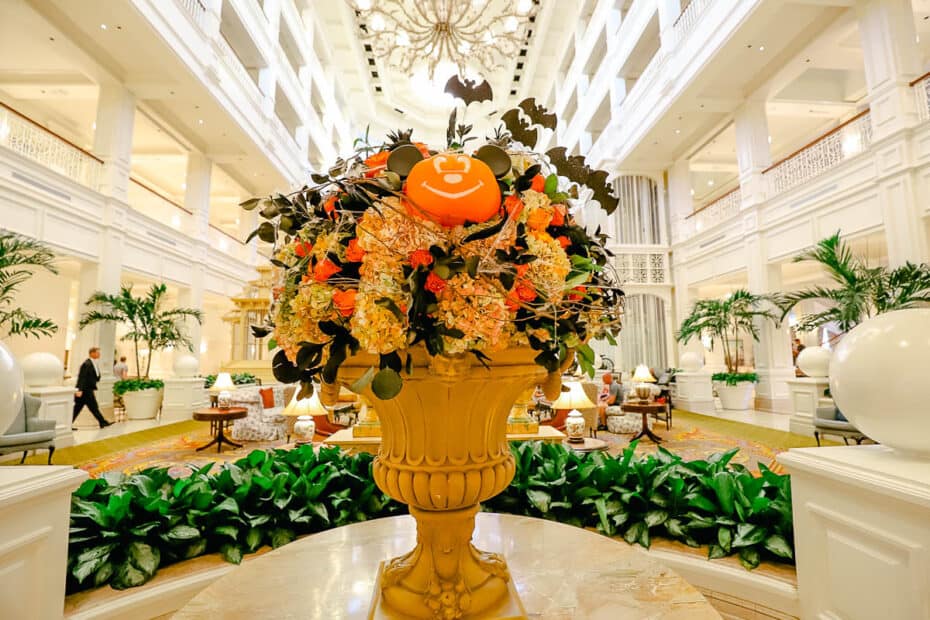 So often, the little things are so delightful, like this stunning Halloween flower arrangement at Disney's Grand Floridian.
For more information about the resort, you can preview our entire list of articles:
Additionally, you might like a preview of what to expect during the upcoming Christmas season at the resorts. These are a few popular holiday articles:
Resorts Gal will be in the resorts taking holiday photos starting the second week of November. So make sure to check back for our holiday coverage.
For more seasonal items at the Grand Floridian, you might enjoy:
We've got a few more updates between now and then. Additionally, next week we'll be on the Disney Wish. So we'll take a few days off before we get ready for the upcoming holiday season.
I have a feeling things are about to get busy around here.
What do you think about this touch of Halloween at Disney's Grand Floridian? Are you looking forward to visiting the resort?