Disney Polynesian Updates 2021 ( With New Entrance & Monorail)
Today, we're stopping in at Disney's Polynesian for a few updates and a look at the new entrance with monorail station. You are probably aware that the Polynesian has undergone a major refurbishment over the course of the last year.
We visited the Polynesian during Christmas last year to take an in-depth look at all of the construction and closures around the resort. Since then, things have greatly improved, starting with the resort's formal re-opening this past July.
This article was written September 21, 2021 to provide a few updates and photos of the new entrance at Disney's Polynesian Resort.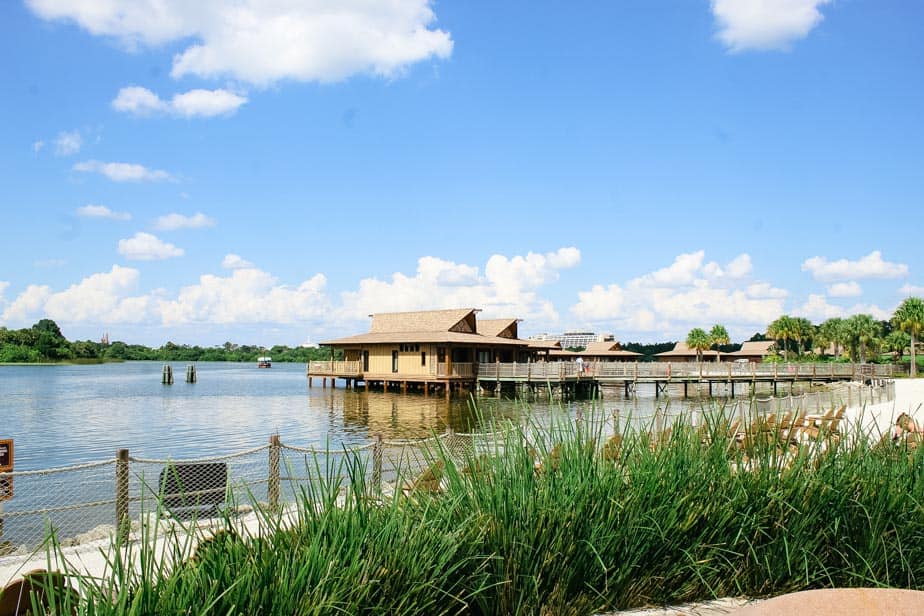 With the re-opening, we had our first look at the new Moana-themed rooms. Those rooms have been a hit, bringing vibrant colors that brightened the rooms versus the former dark brown tones.
Anyway, on this particular day, I had heard the monorail station had re-opened at the Polynesian. It was a Sunday afternoon, and I had gone over to Hollywood Studios to enjoy a Ronto Wrap for lunch. However, it was a fairly hot day, and the threat of rain was imminent.
So, I decided to take a bus over to the Contemporary Resort and see if I could take the monorail around to the Polynesian and check things out. I would not recommend planning a stay at Disney's Contemporary Resort until their refurbishment gets further along. It's a bit of a mess at the moment.
Anyway, I took the monorail around to the Polynesian and was delighted when we stopped at the resort. This stop had been closed since last October, requiring guests to walk to the Grand Floridian or Transportation and Ticket Center to use the monorail.
Related: Disney World Monorail Guide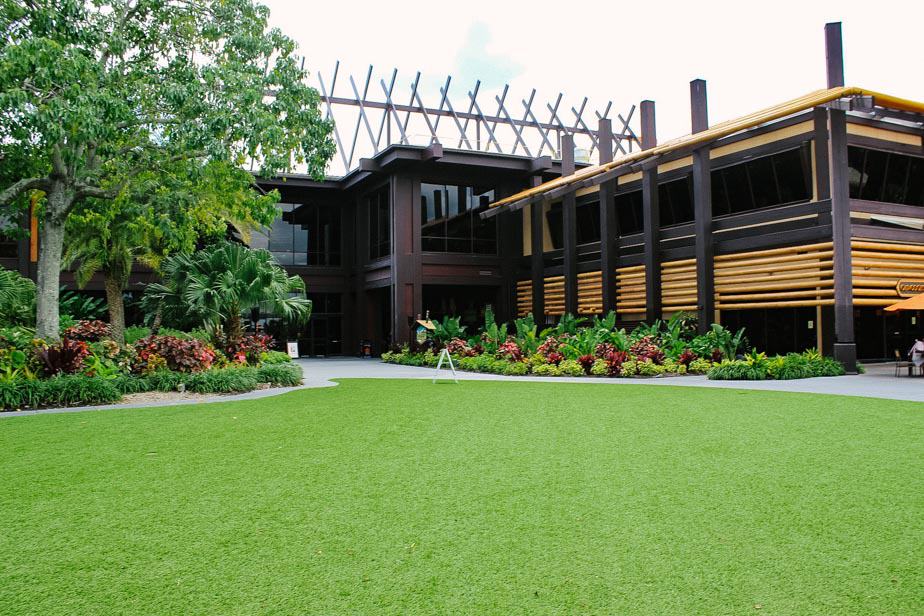 After disembarking, I made my way down to the ground level to take a few pictures of the entrance. I was hoping that this area was further along.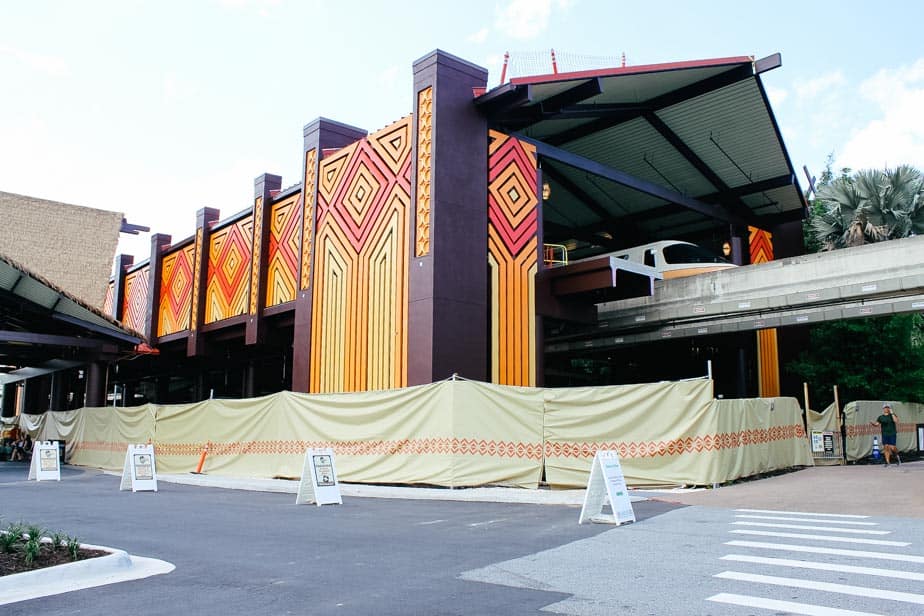 Unfortunately, it wasn't open yet.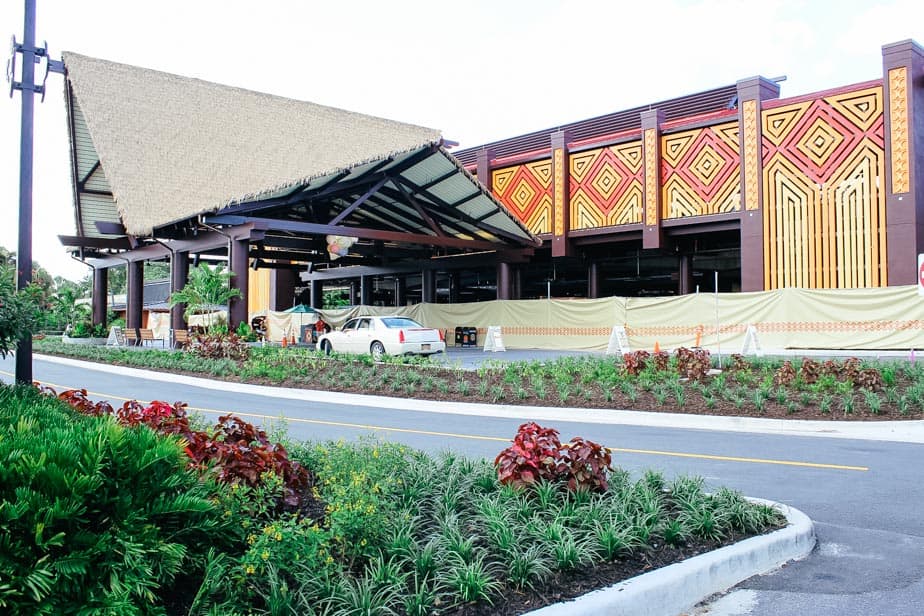 While I was there, I decided to stop in at Trader Sam's Tiki Terrace for a refreshment. This is the outdoor bar that's located on an outdoor patio off the back of the lobby.
They serve cocktails, refreshments, and appetizers. The outdoor dining area is shared with Captain Cook's, the resort's counter service dining location.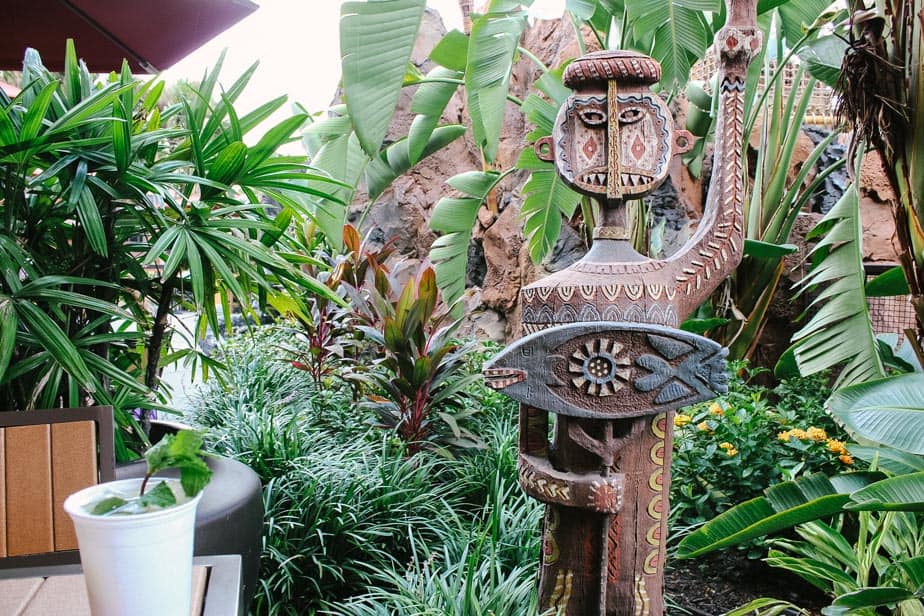 If you are visiting the Polynesian as a guest or just for the day, I highly recommend stopping in at the Tiki Terrace. On this visit, I ordered the Skipper Sipper. This drink is under the Sam's No-Booze Brews section of the menu.
Related: Trader Sam's Tiki Terrace Review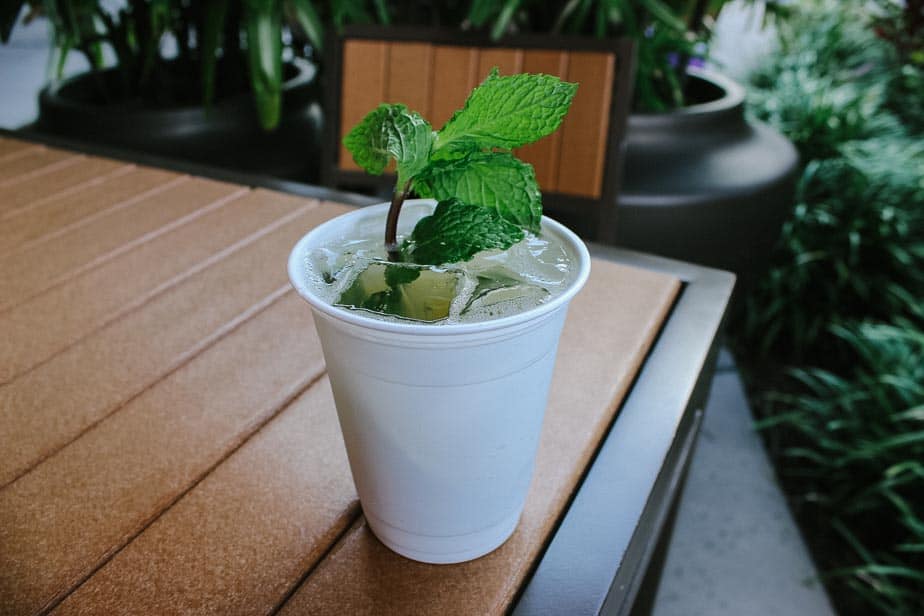 The menu describes this item as tropical juices, organic agave nectar, falernum, mint, and fresh lime juice topped with soda water.
Given the hot day, this was the perfect way to cool off. I look forward to ordering it again.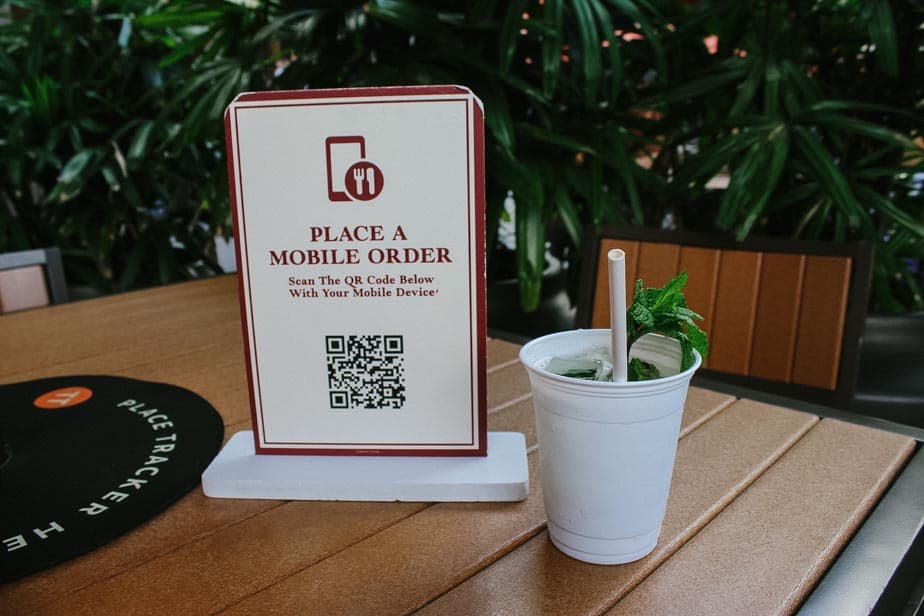 After my refreshment, I ended up walking over to the Grand Floridian to see what was going on over there. Then I took a bus from the Grand Floridian back to Hollywood Studios to retrieve my car.
It's essential to know how to get around Walt Disney World and use the transportation offered to your advantage. I have a complete guide detailing the transportation options at the Grand Floridian.
Thankfully, a few days later, I heard the Polynesian's new entrance had opened entirely. On that day, I was at Magic Kingdom photographing the new golden character statues. After wrapping things up, I boarded a boat over to the resort to see if I could fare better this time around.
And the new entrance was open and fully operating!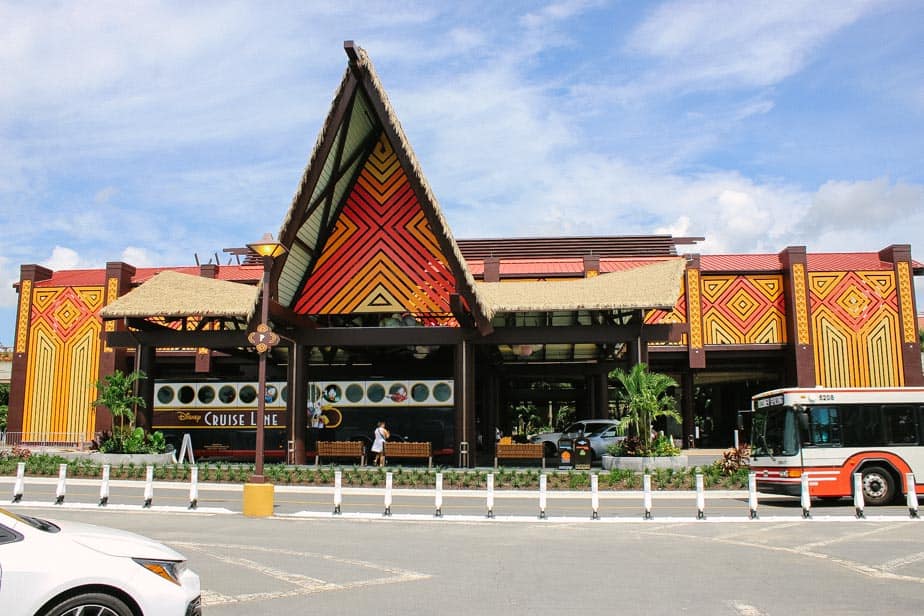 Here is a view of the porte-cochere.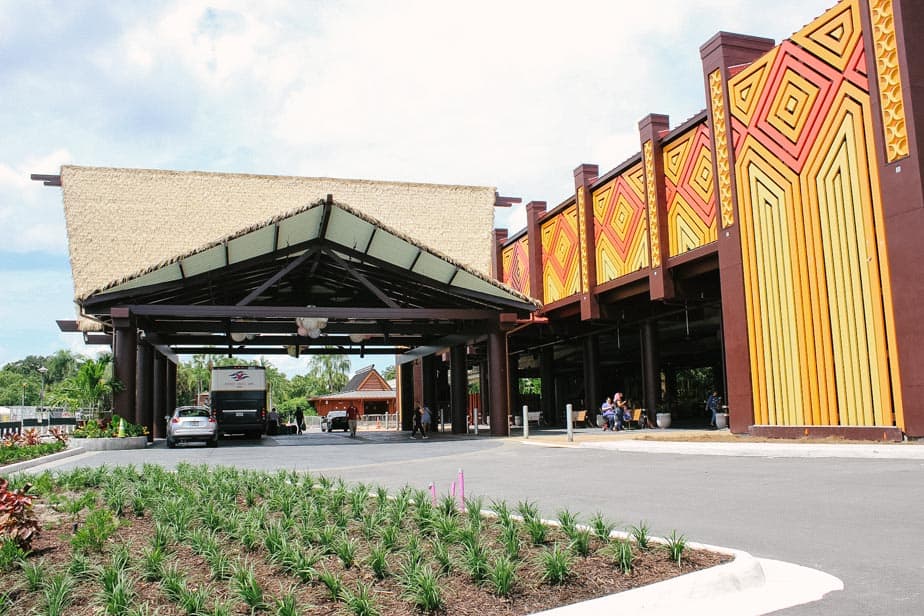 Everything looks well done.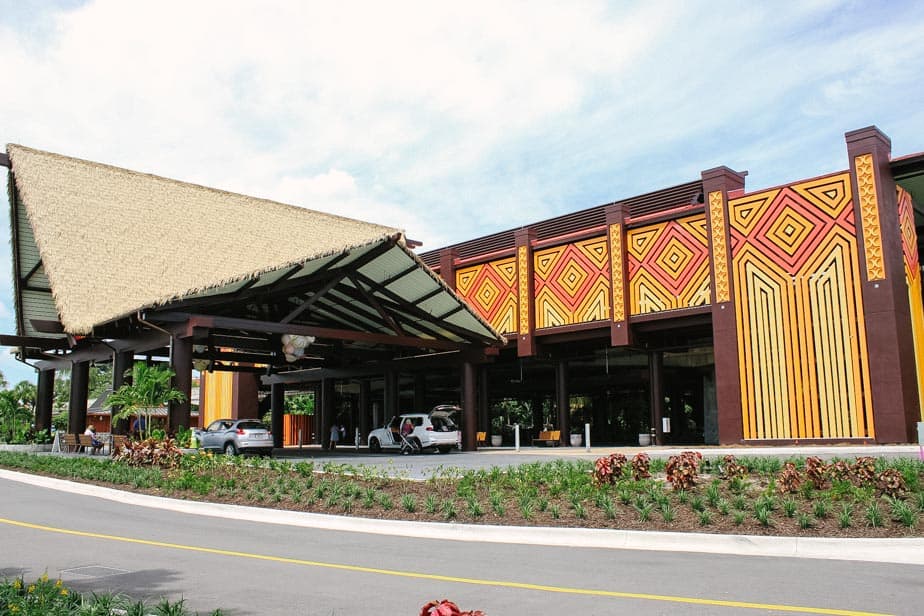 It feels as though you've arrived at a tropical destination.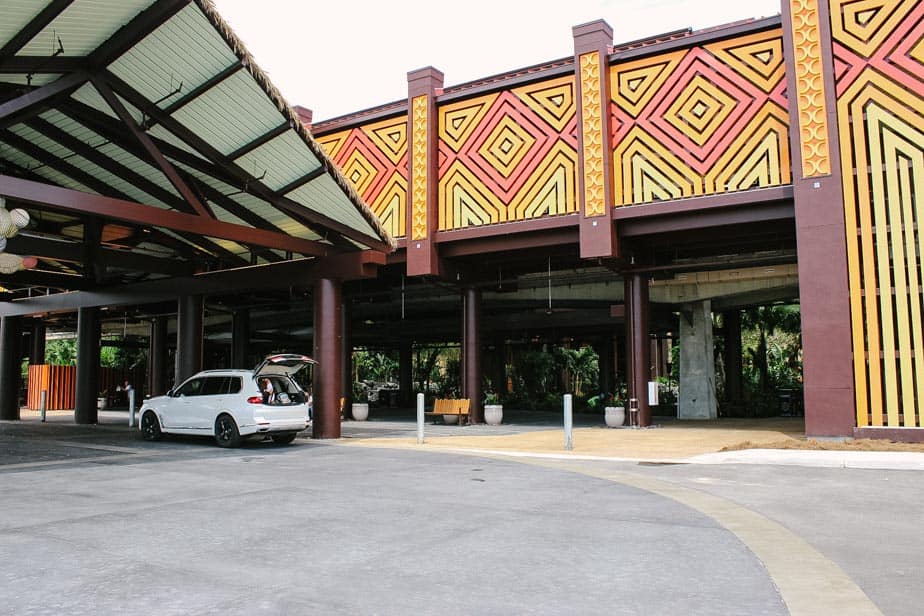 There are several substantial light fixtures, and the woodwork is stupendous.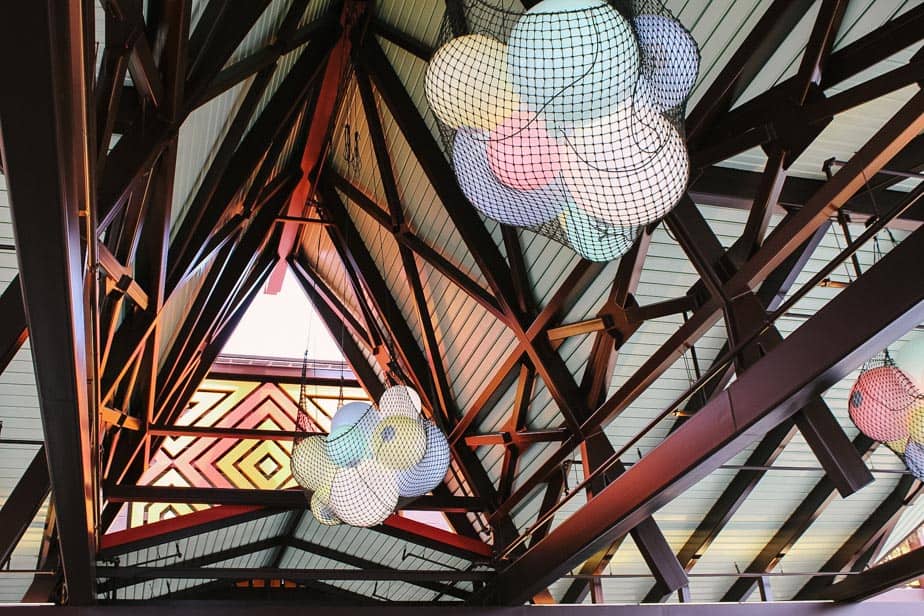 I'm sure most of you will be happy to see that the water elements ahead of the front doors did not see any significant changes.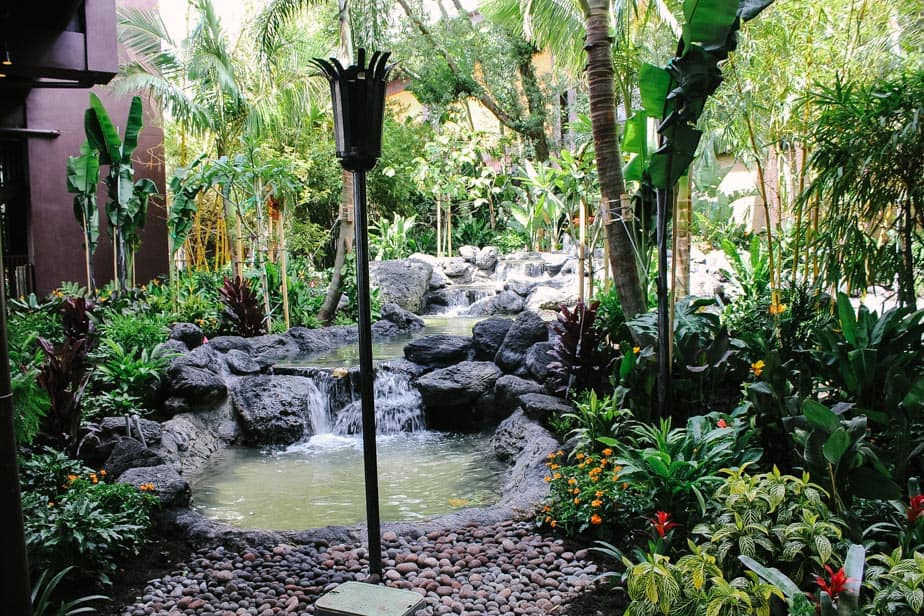 Nor did it need any changes.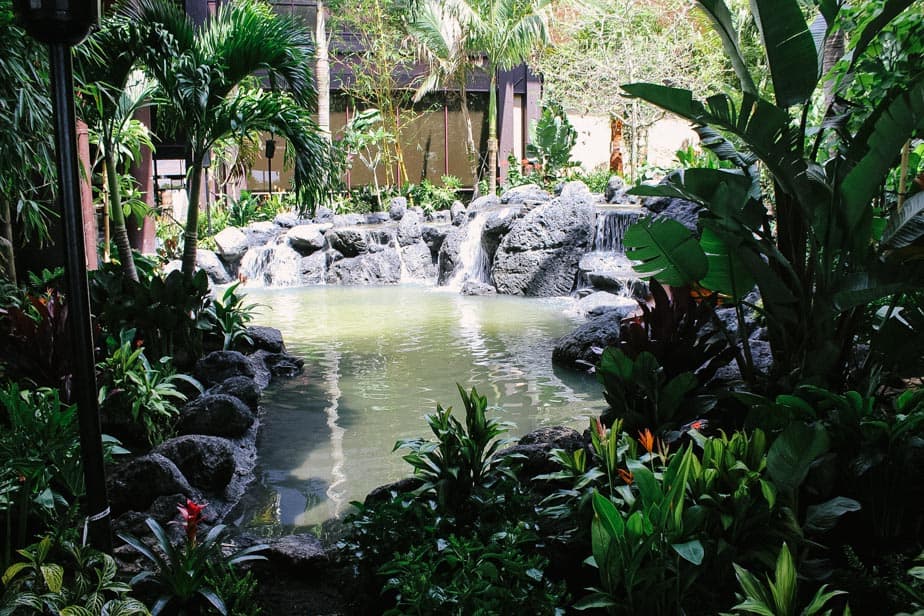 A few people have complained that the water wasn't as clear as it used to be. But this water had probably literally been added that morning.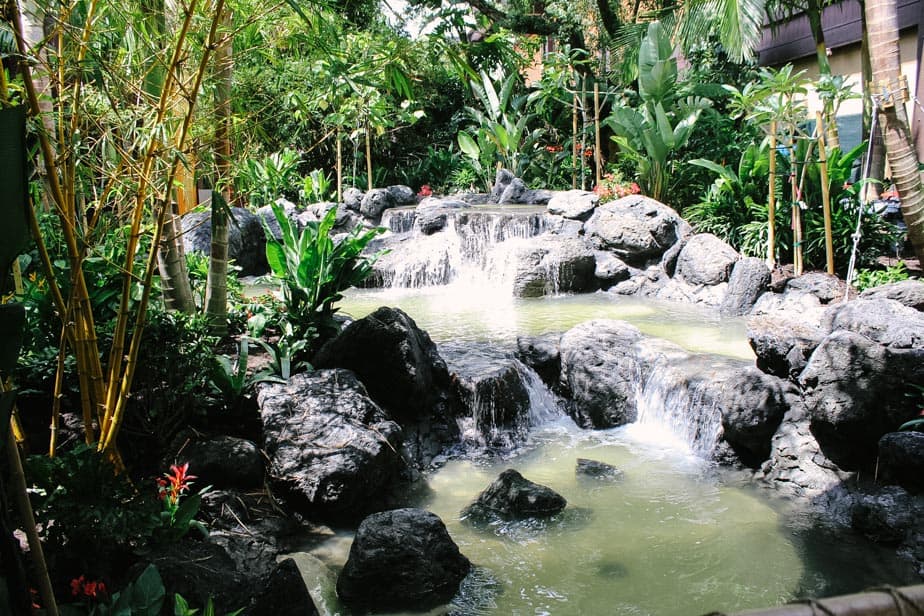 If you look closely, you'll notice that landscapers were working in the background.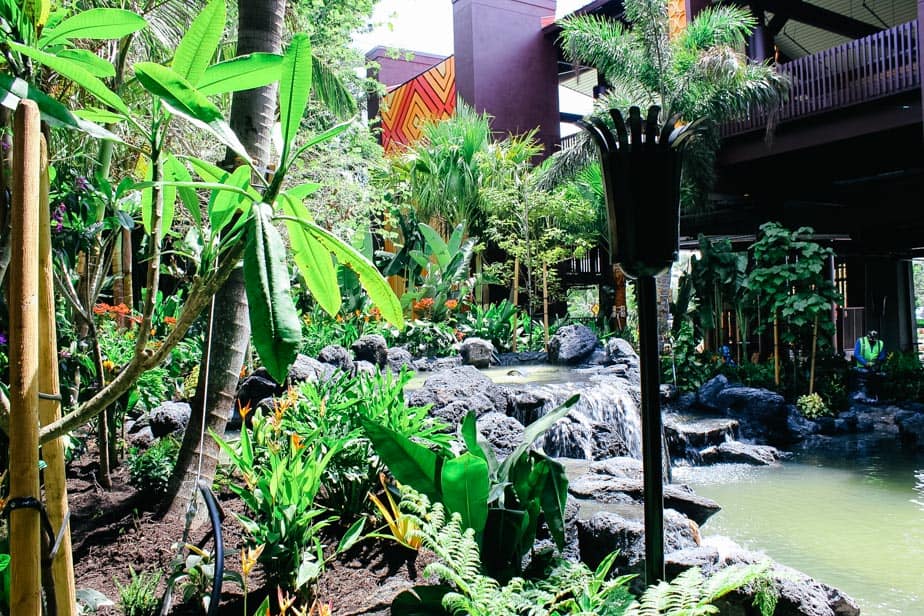 This area will continue to improve as the plants grow and fill in the existing space. But, for the Polynesian, it's not entirely out of the woods as far as construction goes.
Most of the restaurants have re-opened. However, the 'Ohana character breakfast is currently character-less. Guests seem to be happy that traditional menu items have returned to dinner service. Unfortunately, the shrimp casserole didn't go over so well.
There is still no word on the fate of the Spirit of Aloha dinner show. There are several rumors about when or if the show will return. However, no formal announcements have been made.
As construction wraps up in the standard guest rooms, work has begun on the Disney Vacation Club portion of the resort. Those rooms are receiving a facelift as well.
Related: New Polynesian Deluxe Studio
Both pools were open and available to guests. The Lava Pool underwent a refurbishment earlier this year, but that work appears to be complete.
Related: Pools at Disney's Polynesian Resort
Additionally, the Oasis Pool offers Polar Patios. This might be something worth considering during your stay. While we haven't rented a cabana at the Polynesian yet, we did reserve one at Disney's Beach Club. It turned out to be one of those great splurge items!
Related: Renting a Cabana at Disney World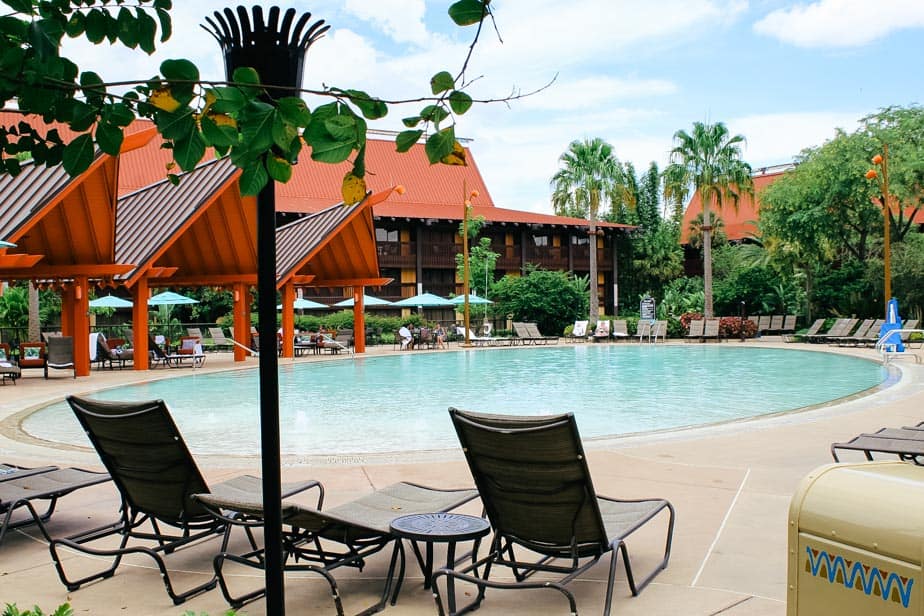 Hopefully, this update was able to bring you current on the state of things at Disney's Polynesian Resort as of late September. I plan to be back that way at some point toward the holidays.
If you would like to learn more about Disney's Polynesian, you can browse all of our articles related to the resort here. Or you might enjoy these specific articles:
Additionally, you can browse all of our Disney Resort Reviews. That page offers a comprehensive live of every resort-related article we have available.
Are you planning a trip to the Polynesian? What is your take on all of the latest updates? Leave a comment and let me know.