Disney's Copper Creek Villas Deluxe Studio with Walk-In Shower
Disney's Copper Creek Villas are the newest Disney Vacation Club Resort at Disney's Wilderness Lodge. Copper Creek opened a few years ago, making it the second DVC property at the Lodge. Boulder Ridge is the original vacation club property at the resort.
This review covers our stay in a Copper Creek deluxe studio with a walk-in shower. We'll look at this entire portion of the resort, including amenities, pools, and a deluxe studio villa.
When staying at a Walt Disney World Resort, it's important to know all of your options. Sometimes choosing a villa room works better due to a few extras that are included. These extras are items like a kitchenette, larger spaces, or you might even go all out and reserve a full cabin!
As far as Disney's Copper Creek Villas go, they are connected to Disney's Wilderness Lodge Resort's main lobby. The Lodge is situated on Bay Lake and considered a Magic Kingdom resort. While you can't walk to Magic Kingdom Park from the resort, it's only a short boat or bus ride away.
So get out those suitcases and get ready to pack your bags. We're taking a Disney vacation to the villas at Copper Creek! If you're anything like me, you'll soon find yourself thinking, "I want to stay in a Cascade Cabin." Maybe someday, right?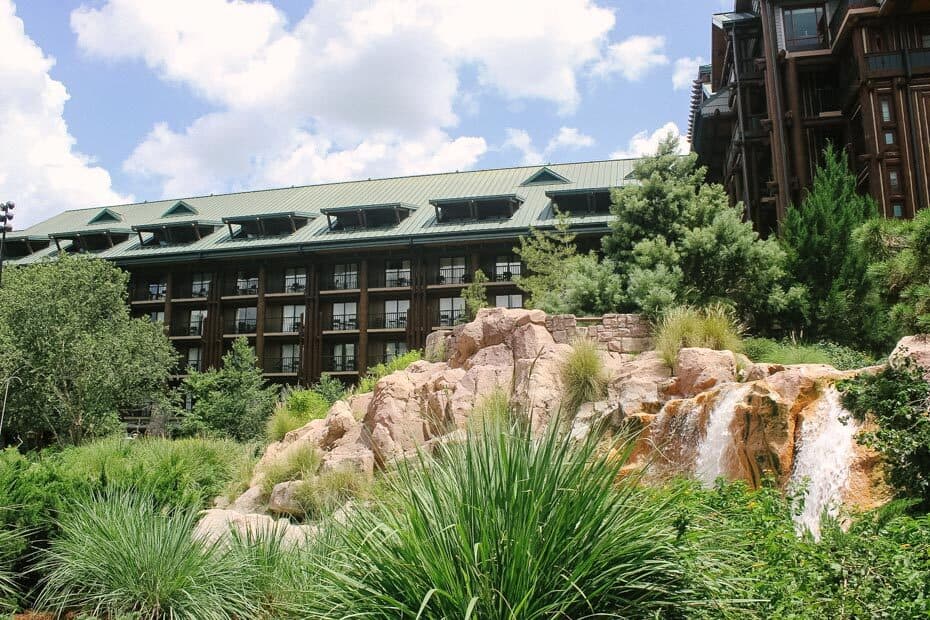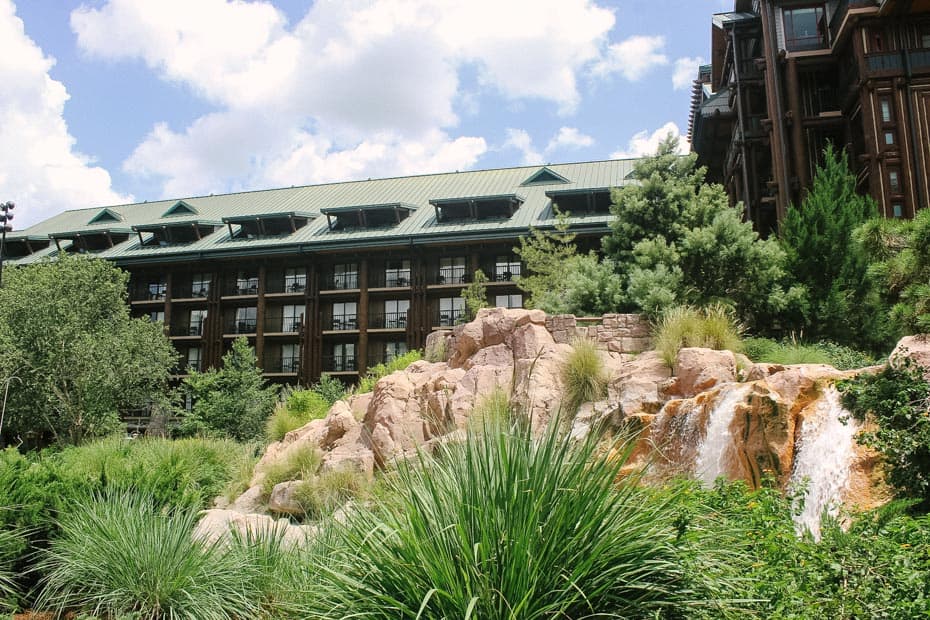 While I normally pay for my Disney resort stays out of pocket, Firefly Travels sponsored this stay. The opinions in this review are expressly my own.
The Copper Creek Villas are located at the following address. I've included a map and the phone number to the Wilderness Lodge in case you need a quick reference.
Address: 901 Timberline Dr, Lake Buena Vista, FL 32830
Copper Creek Phone Number: (407) 824-3200
Copper Creek Villas Review
Besides their age, the Copper Creek Villas and Boulder Ridge's main difference is their location at the Wilderness Lodge. As mentioned above, the different studios and guest rooms at Copper Creek are connected to the main lobby. Boulder Ridge is located toward the back of the resort in a separate wing.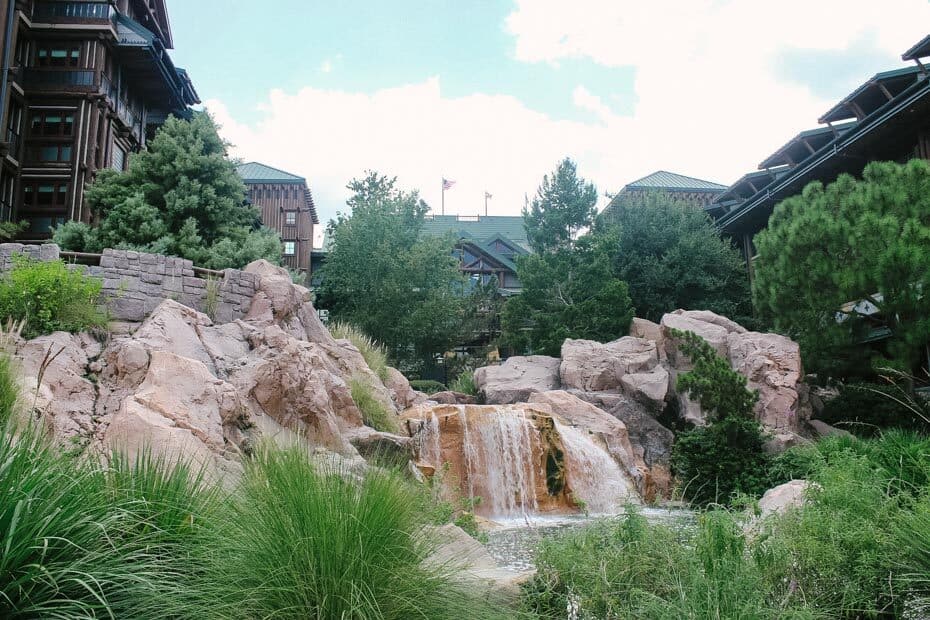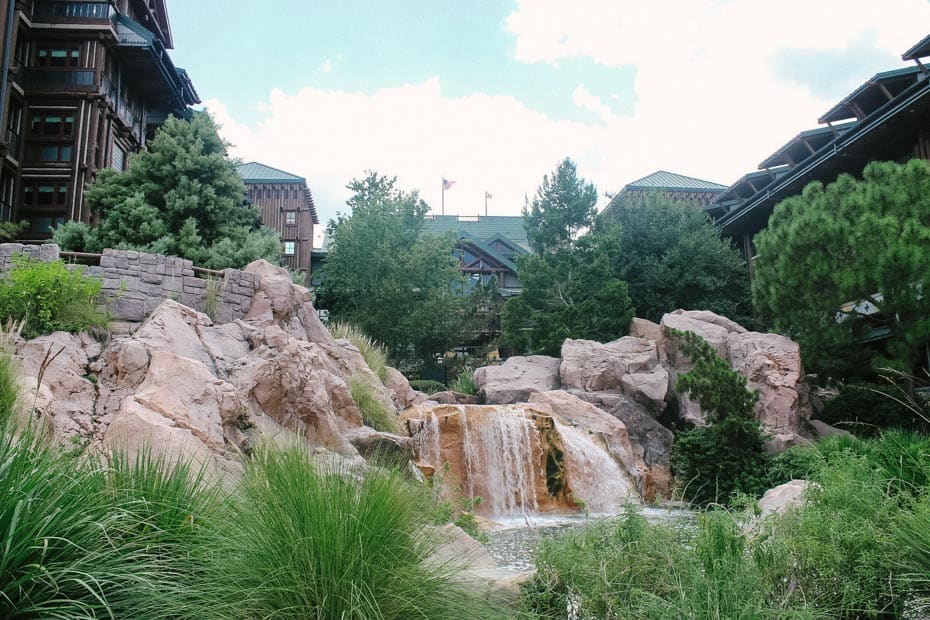 When you enter the lodge from the bus transportation's side entrance, you'll come across the entrance to Copper Creek. It will be on your right before you reach the main lobby.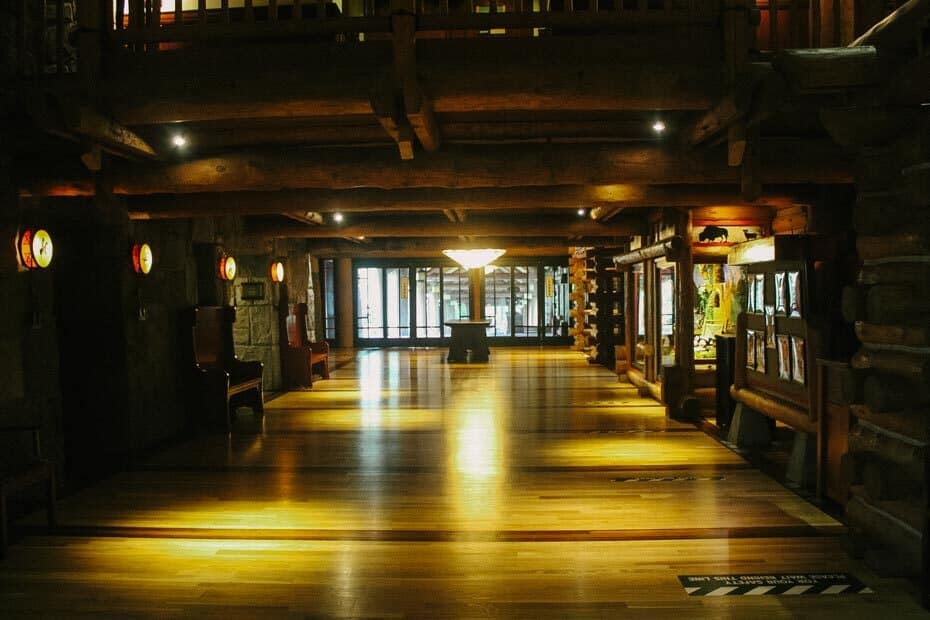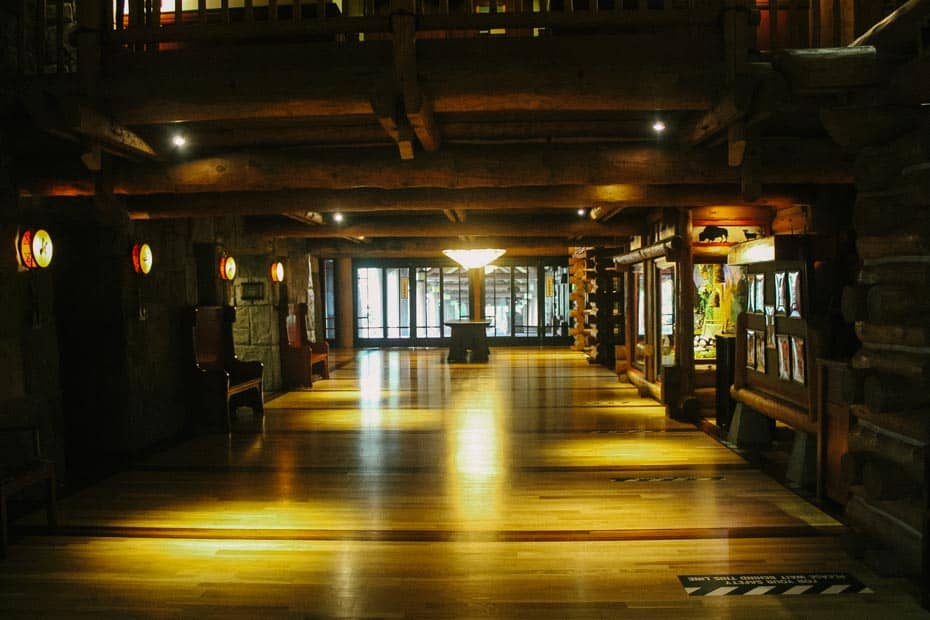 The lobby is where the creek begins.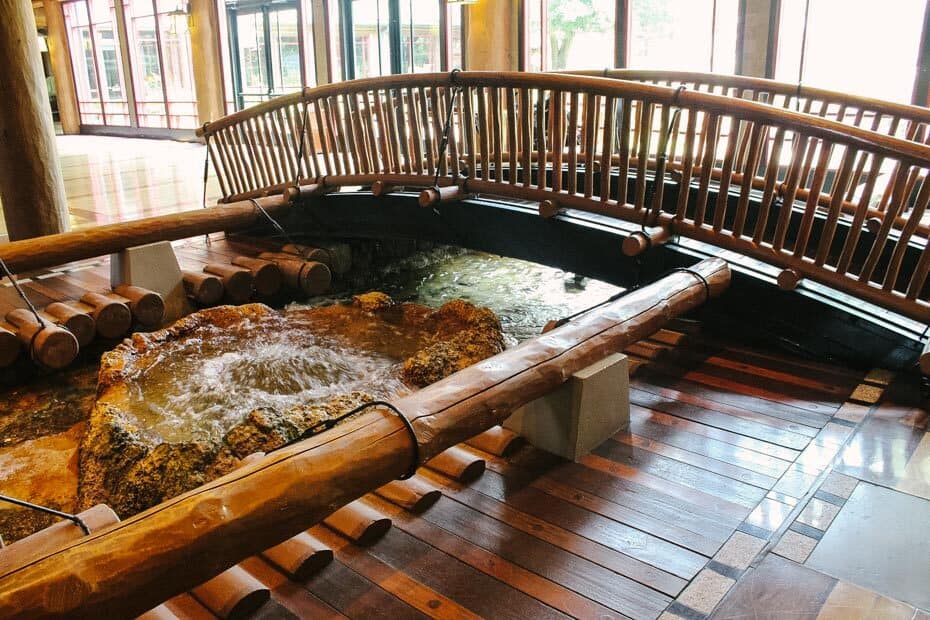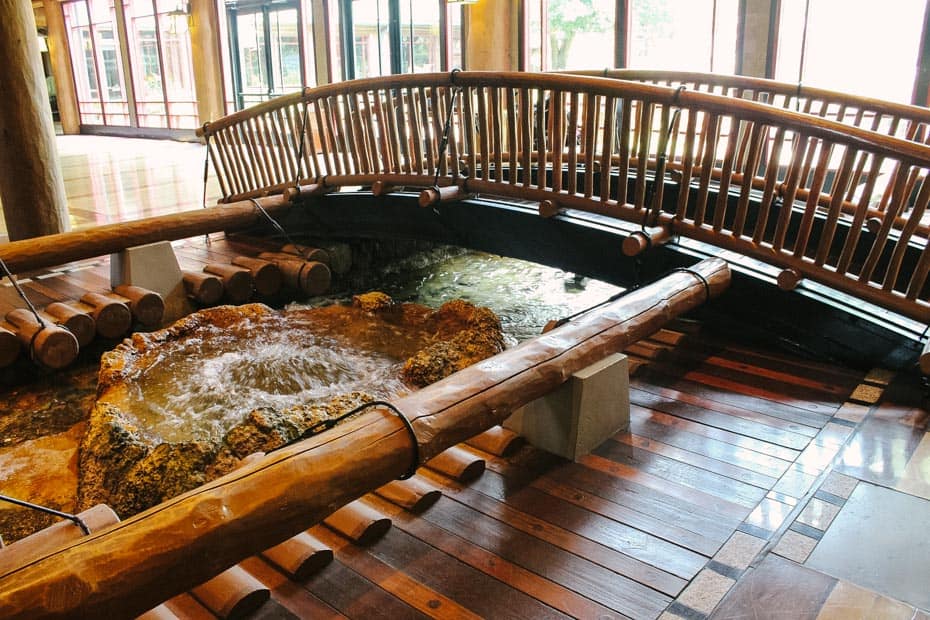 It runs outside as it cascades down the landscape.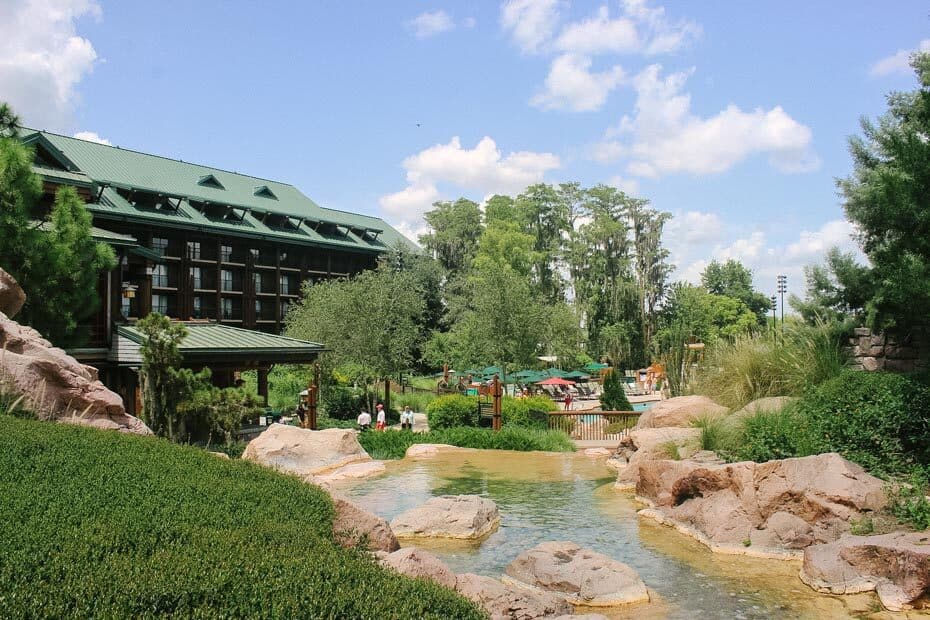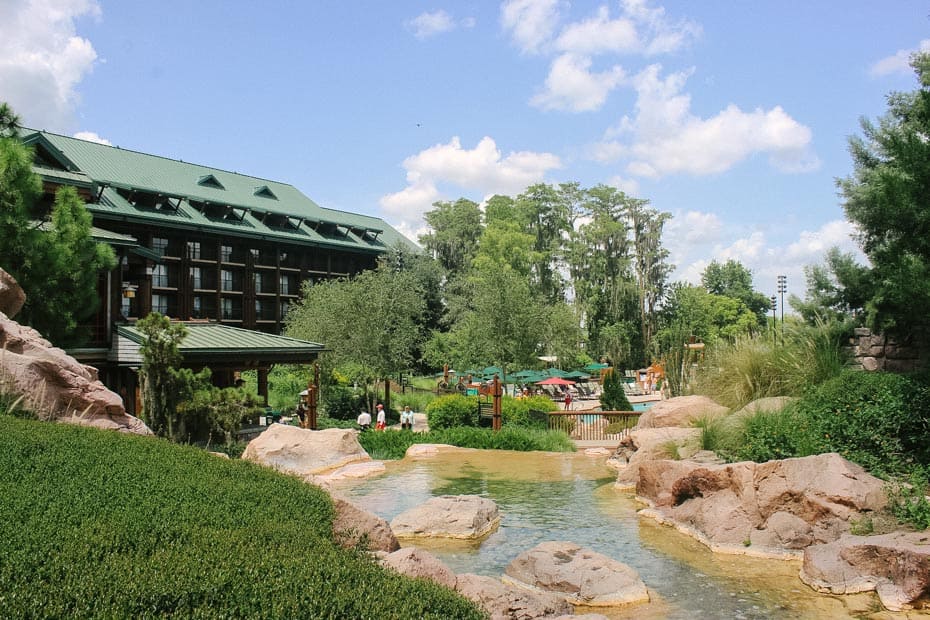 It eventually pours out into Bay Lake in the distance. This entire space is extremely charming. I encourage you to explore the entire area during your visit.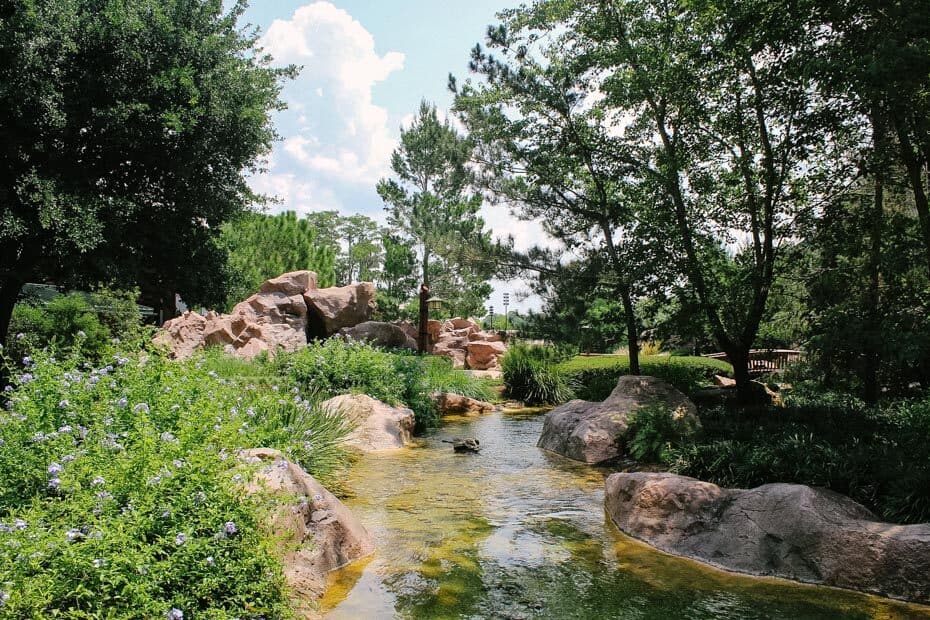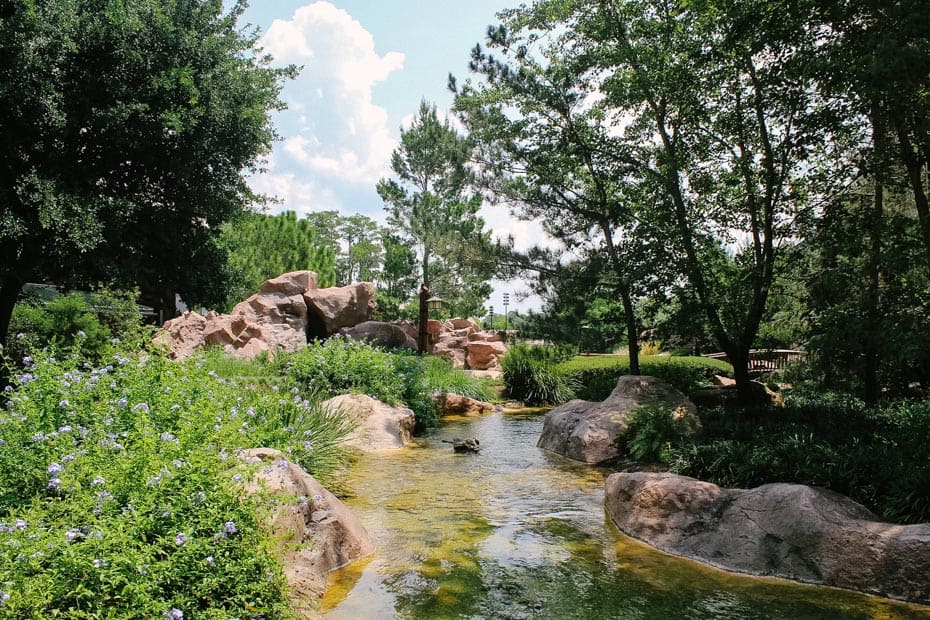 Additionally, there are a few outdoor entrances on the lower level to Copper Creek. If you wind up on an upper floor, make sure to familiarize yourself with these. It's much easier to take an elevator down and use these entrances to access the pool, boats, and Geyser Point.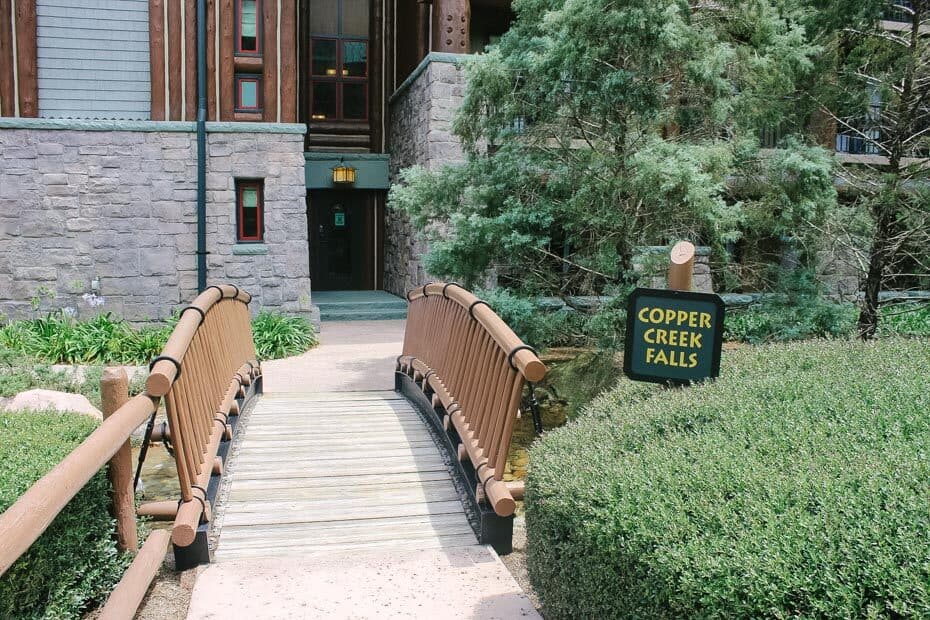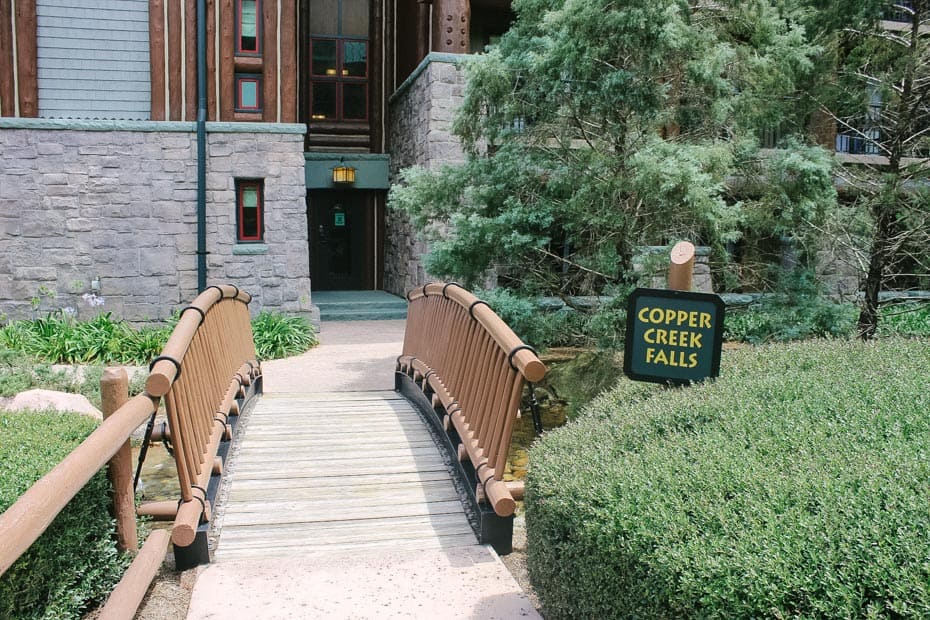 The few times we've stayed at Copper Creek, we've always ended up on the ground floor. If you plan on spending a good amount of time on your balcony you might like to request a higher floor. However, we have enjoyed the ground floor rooms on our stays. I assume since we haven't made a special request for a balcony view is why we haven't received one.
Copper Creek Villas Deluxe Studio
Our last stay at Copper Creek Villas was in a deluxe studio guest room. The main differences between this room and standard accommodations are the bed situation and added kitchenette area. If you were to reserve a standard room at the Wilderness Lodge, it would not be comparable to this one.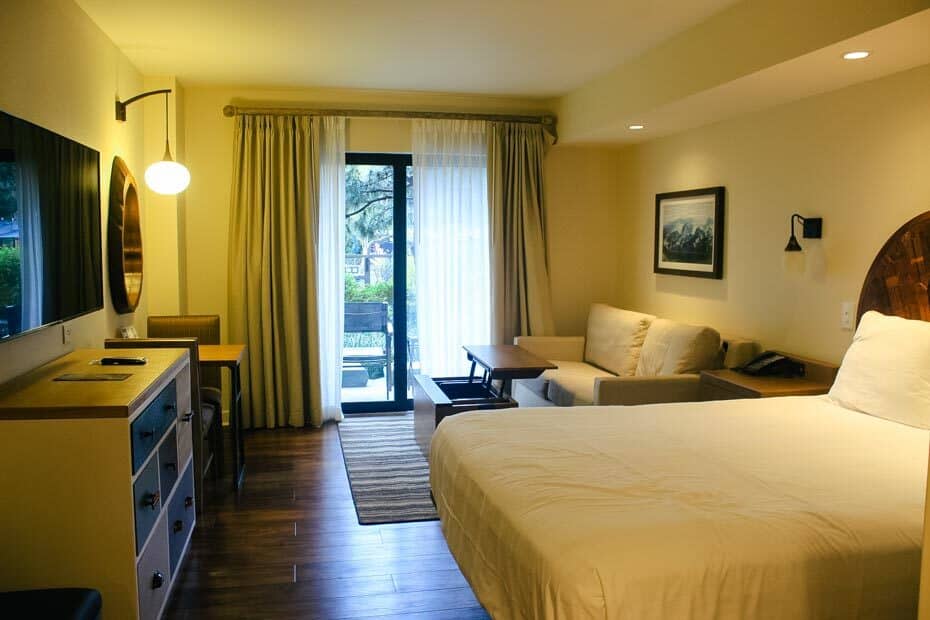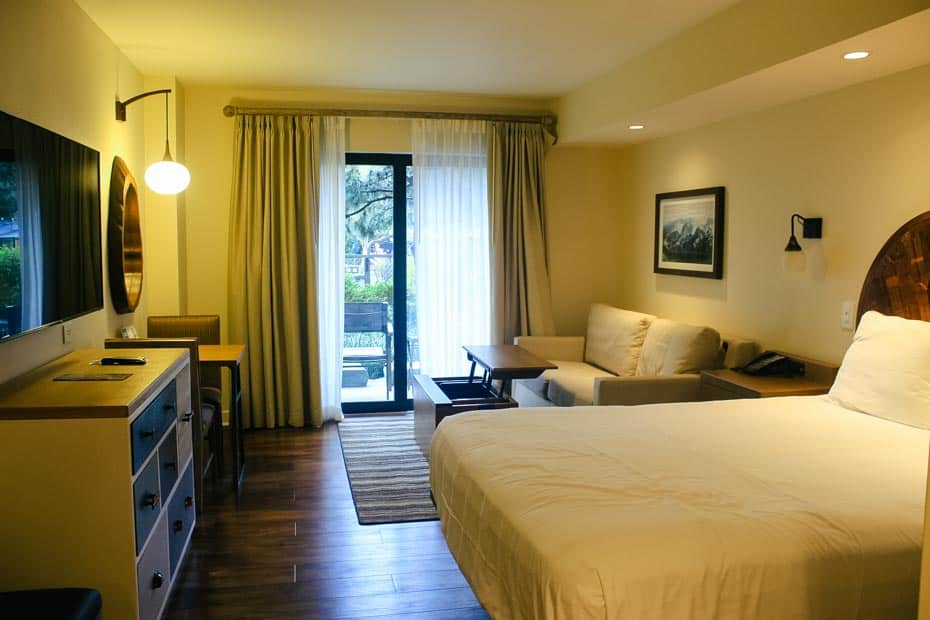 Studio villas come with a queen sofa bed instead of a room with 2 queen beds. The coffee table adjusting to make an extra dining table is a nice feature.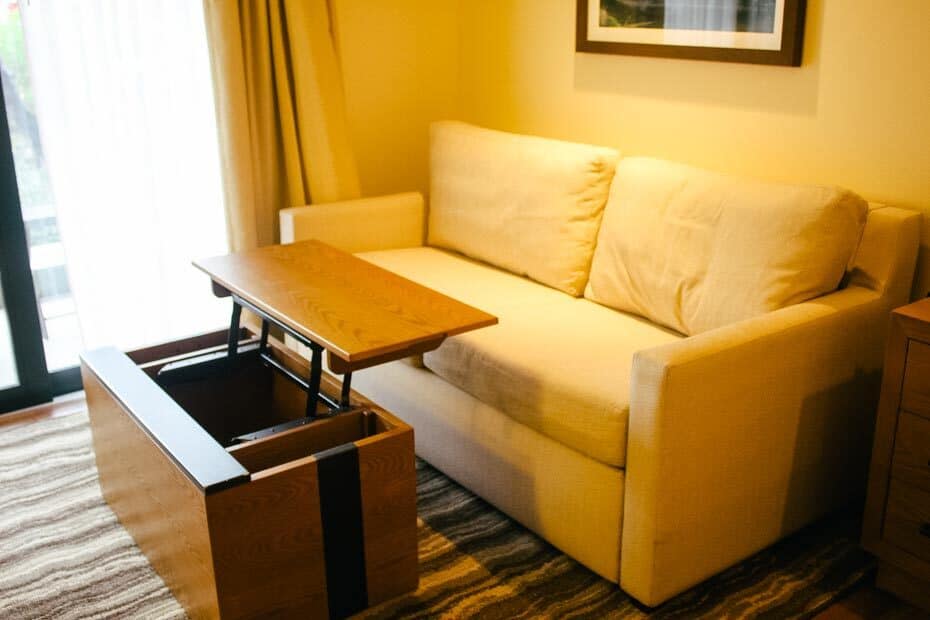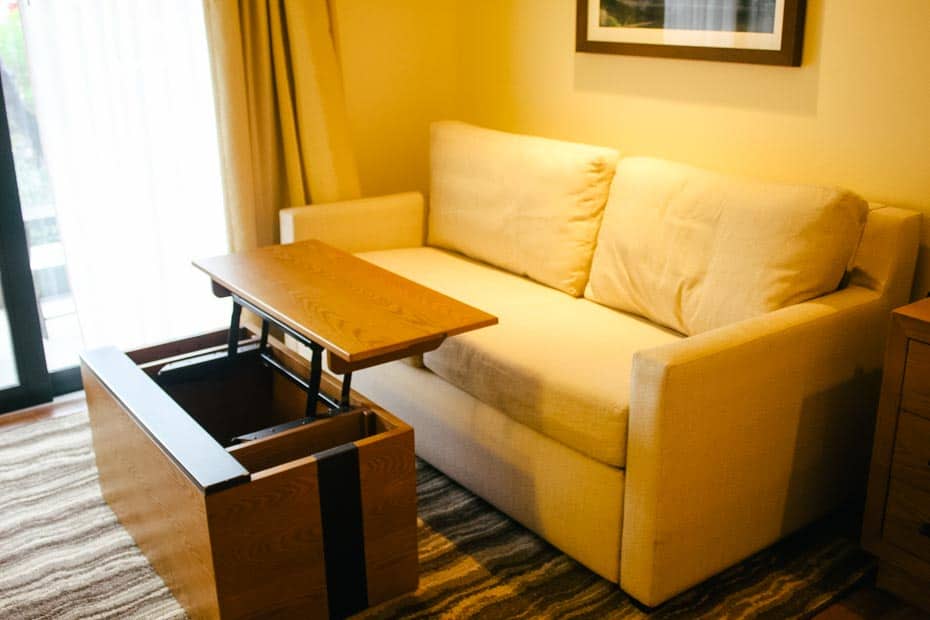 If there are four of you sharing a room, there's an additional table with two chairs.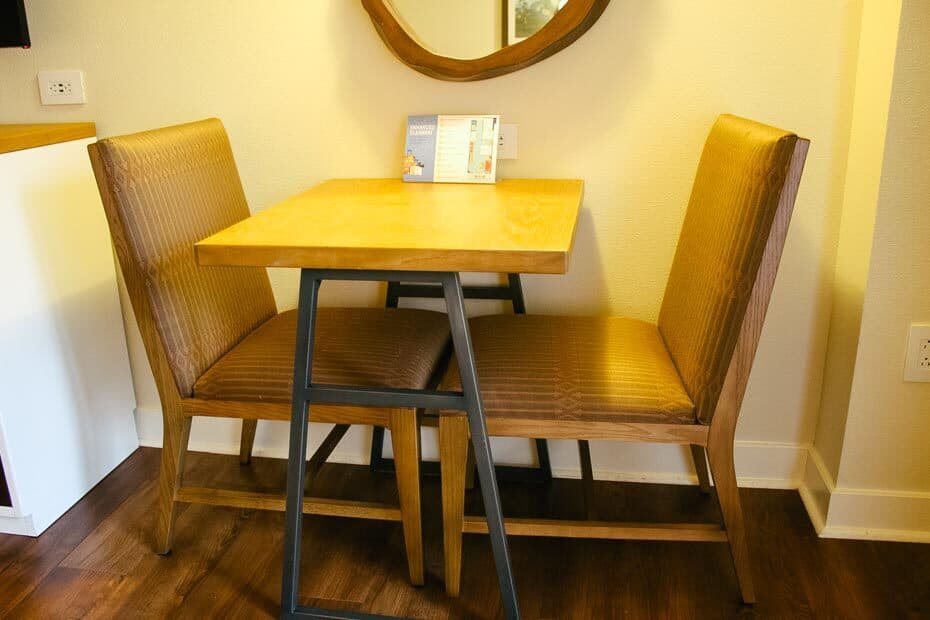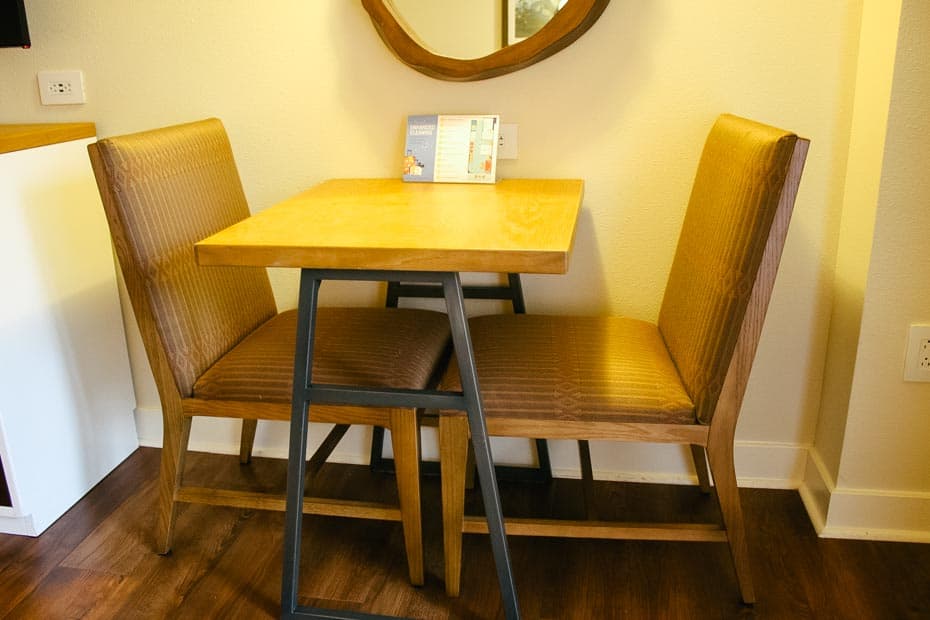 I try to remember where applicable to take these "under the bed" photos. When a platform bed is available, guests can store their luggage underneath. It's always nice to get those extras out of the way when staying in a hotel room.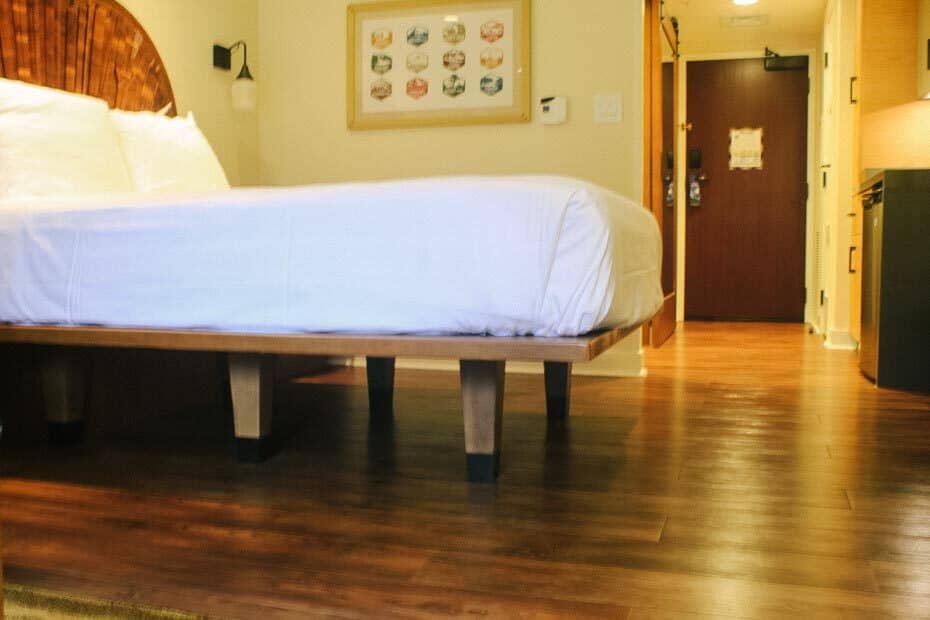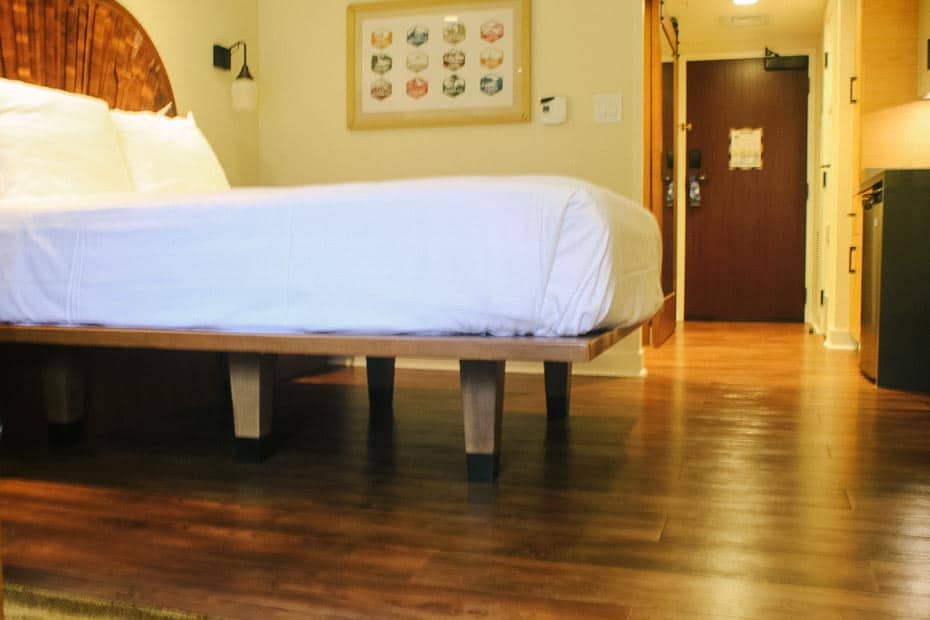 Below we have a look back at the room from the opposite angle.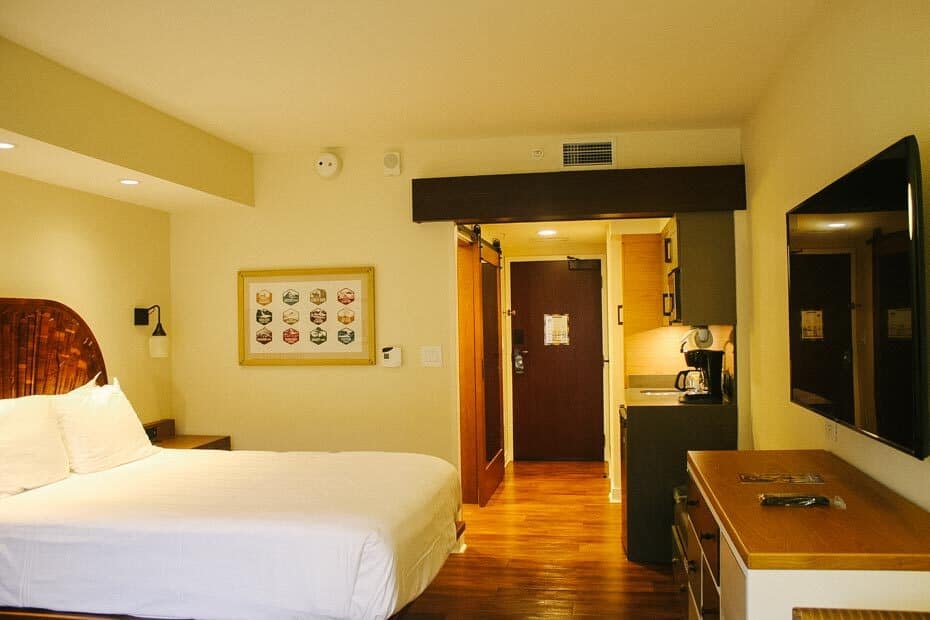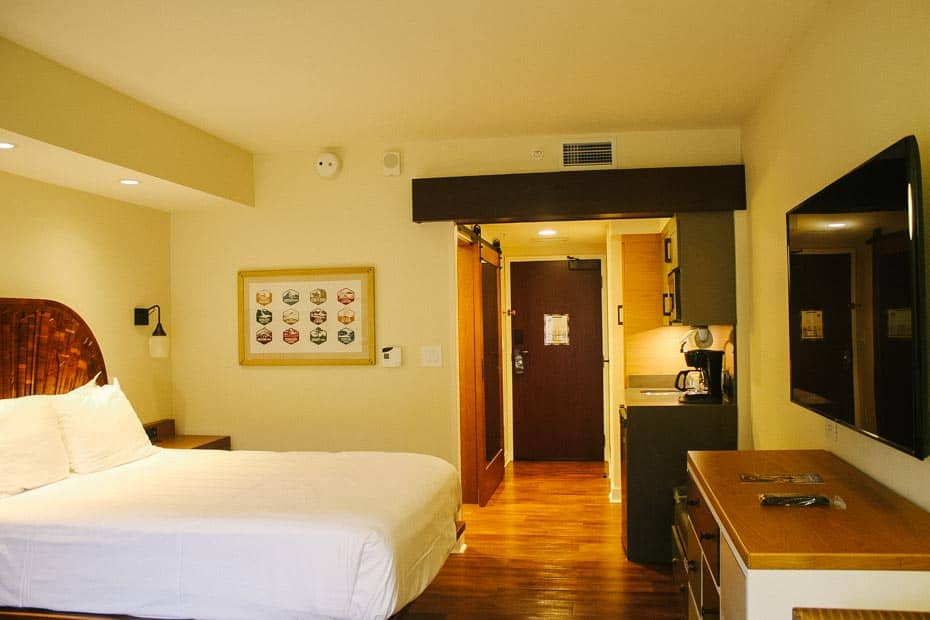 The kitchenette is positioned in the foyer of the room.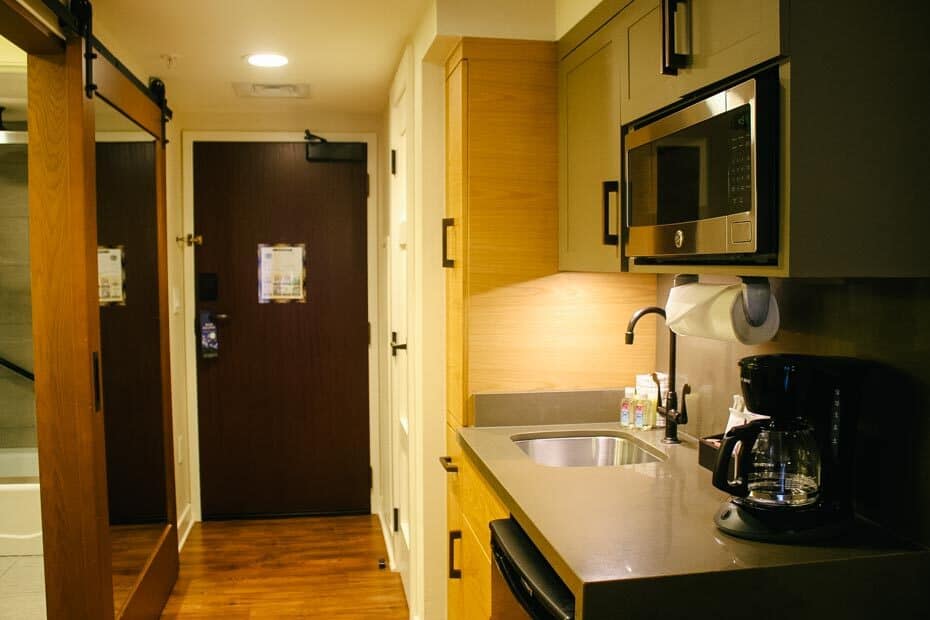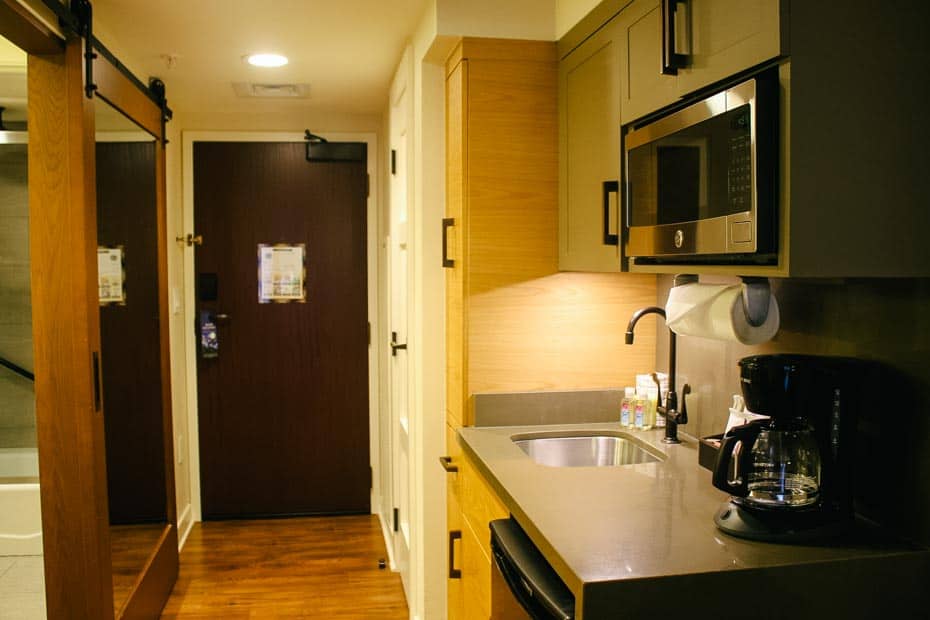 Having these extra items can be beneficial for a variety of reasons. Some might be on a strict budget or diet and prefer to make meals in the room when possible. I know many families like to use these areas to make early morning breakfasts before heading out to the parks.
While I think that's a great idea, I do recommend planning at least one late morning with a breakfast reservation during your stay. Whispering Canyon Cafe in the lobby is a nice choice for a hearty meal.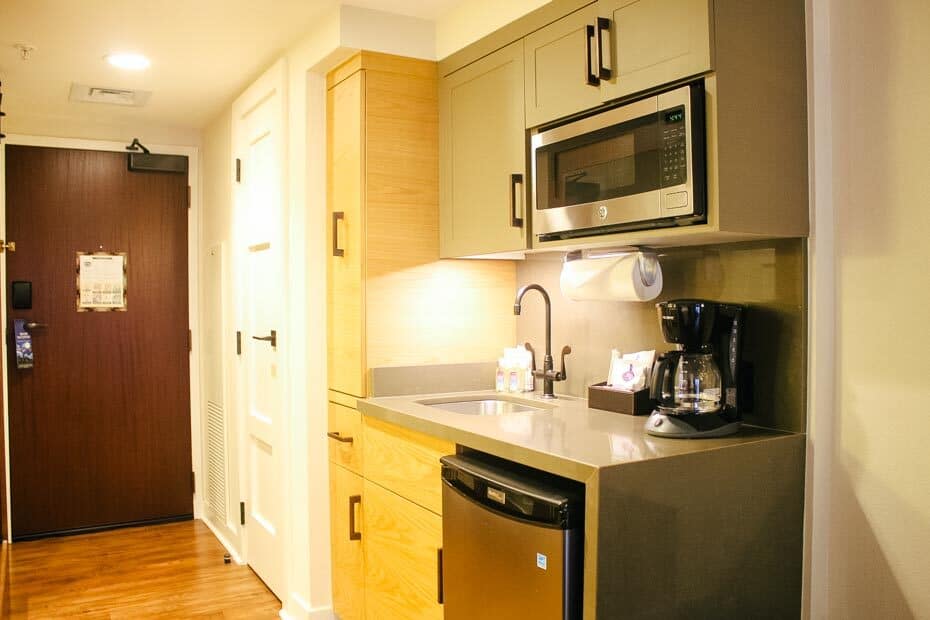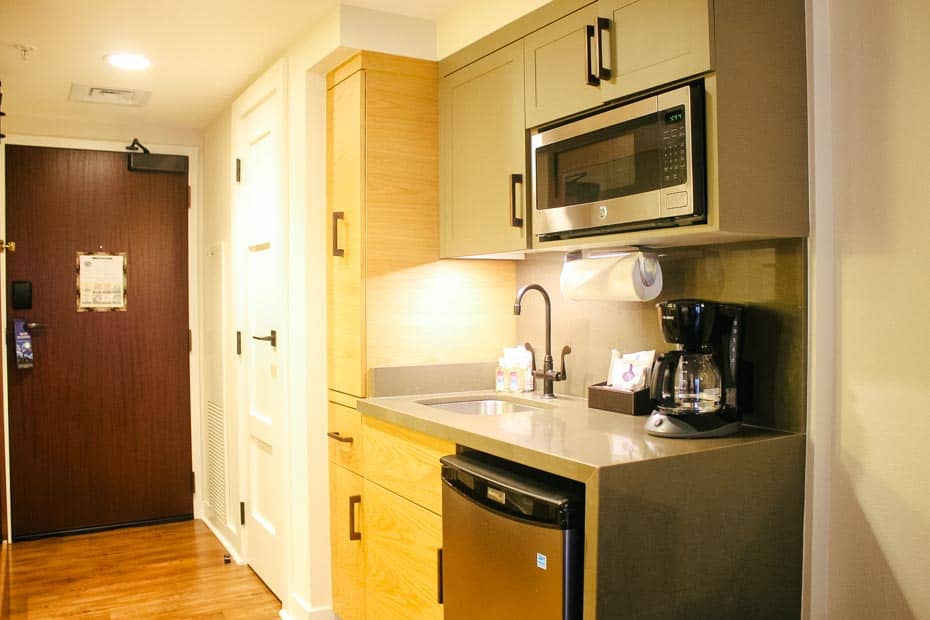 I pulled out the pantry cabinet so you could see that there's plenty of room to store snacks and staples. You might also notice there are a full-size microwave and coffee maker.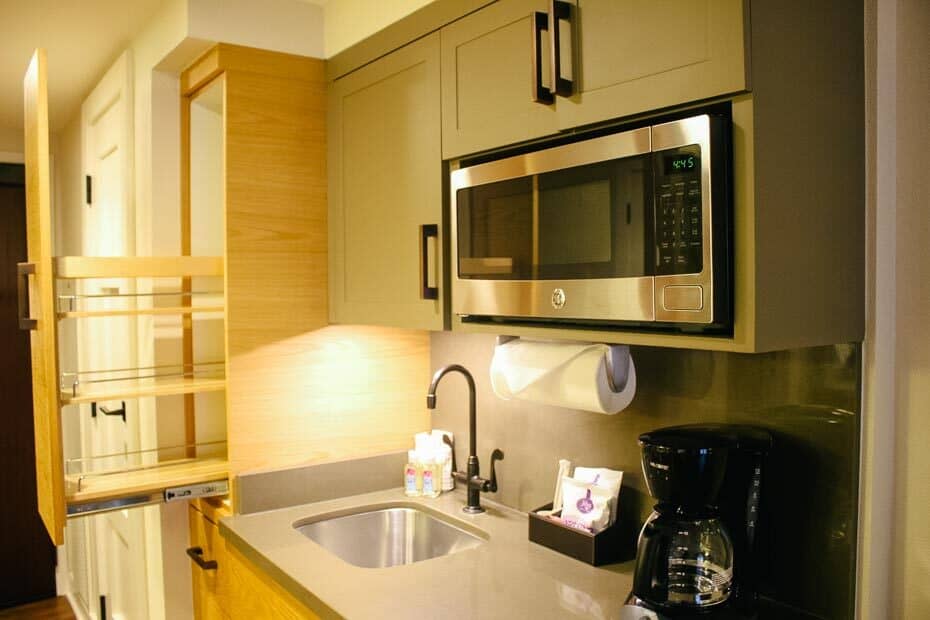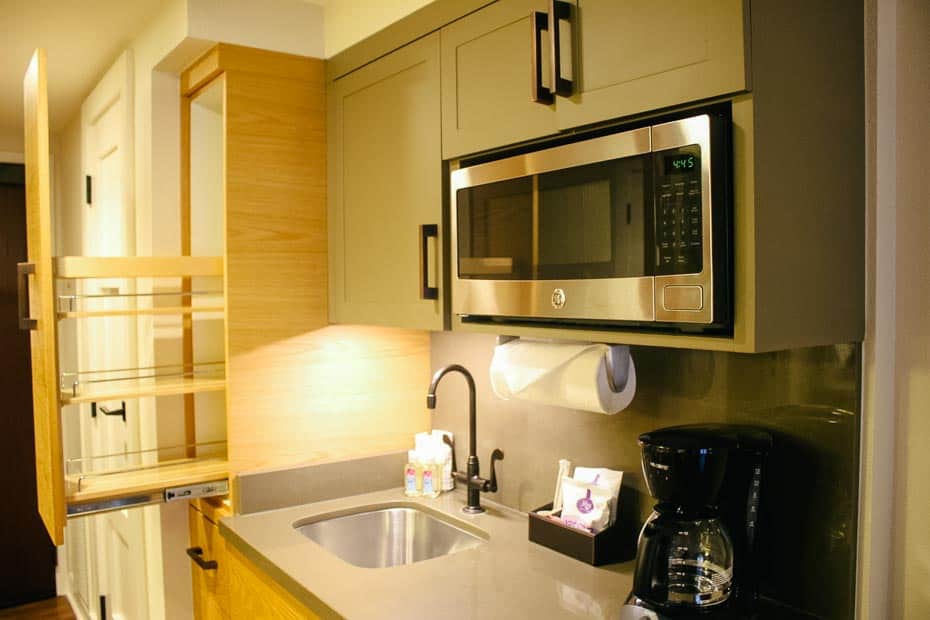 Below is the room's mini-refrigerator. In comparison to the fridges in Disney's standard guest rooms, these are larger and hold more.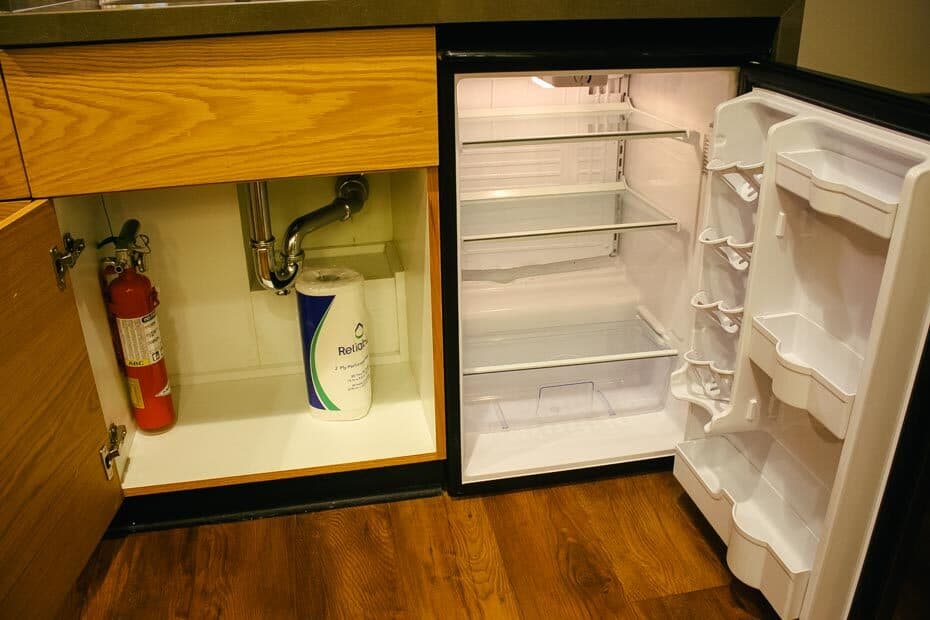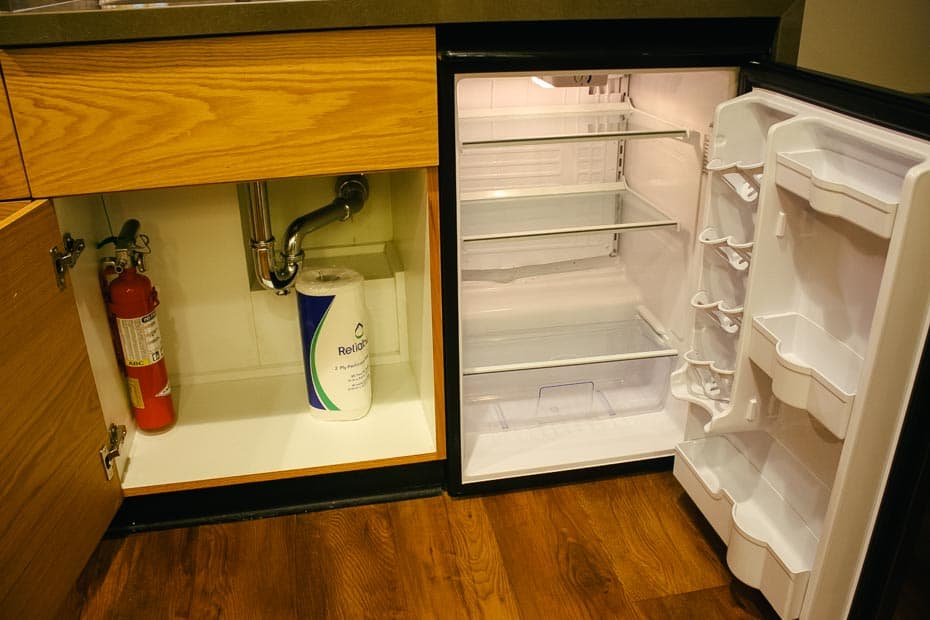 Copper Creek's deluxe studio room has a guest bath with the large pocket door. The door doubles as a mirror on the opposite side. These kinds of things not only help save space but reflect light, giving the illusion that the space is larger.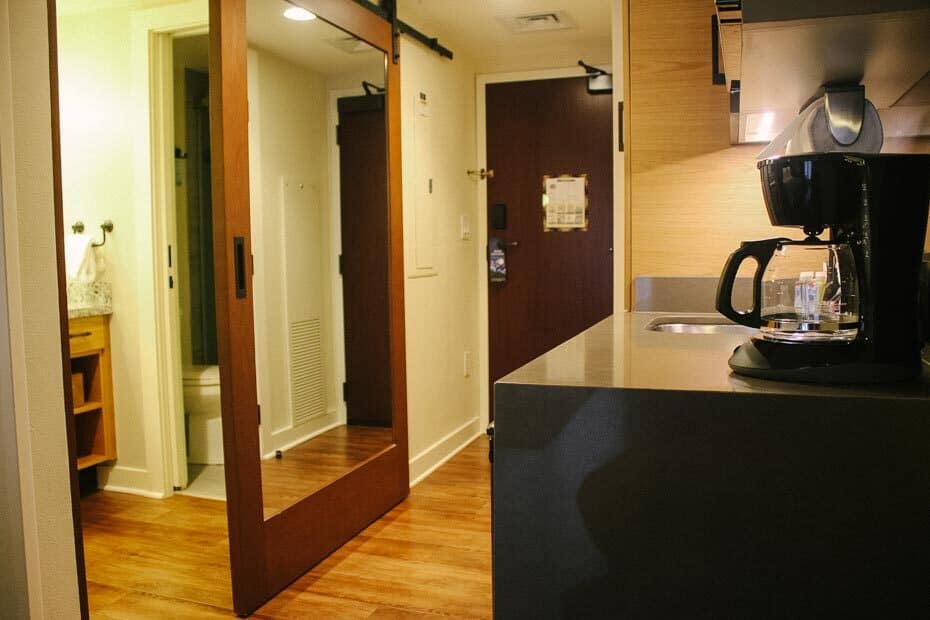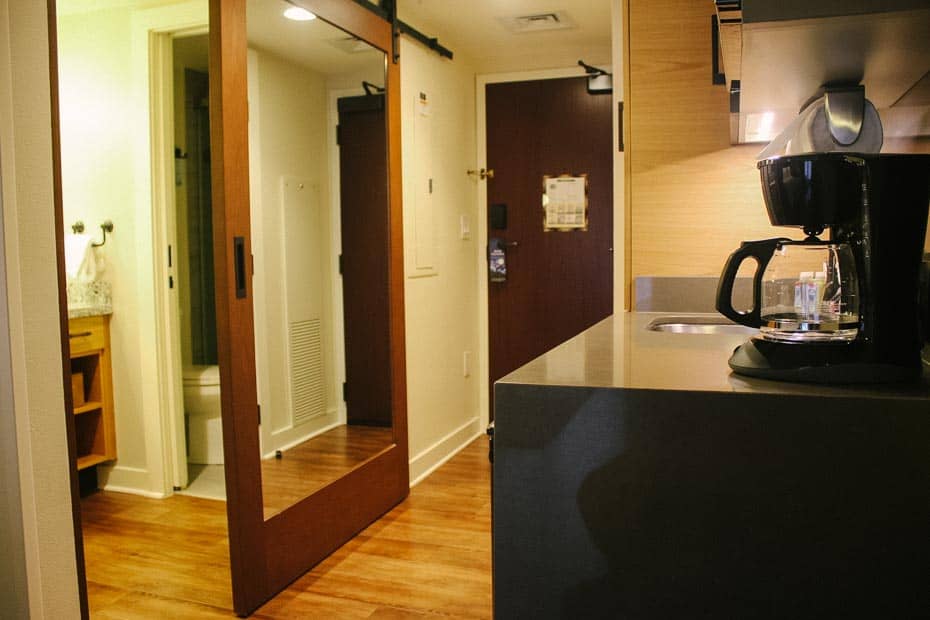 Inside one of the cabinets, you'll find an amenity list for the room. All of these items should be readily available in the kitchenette area.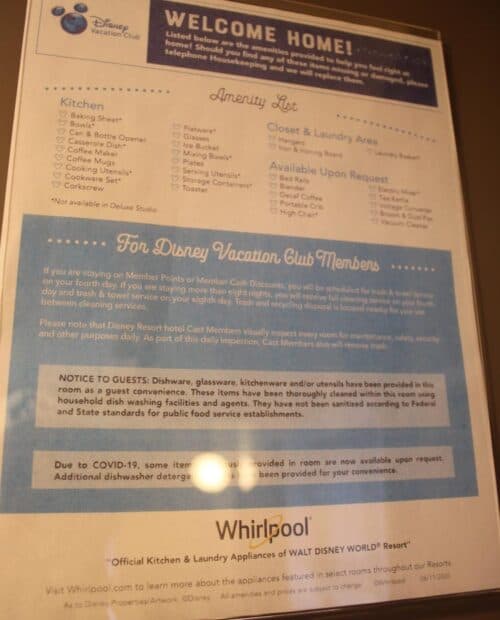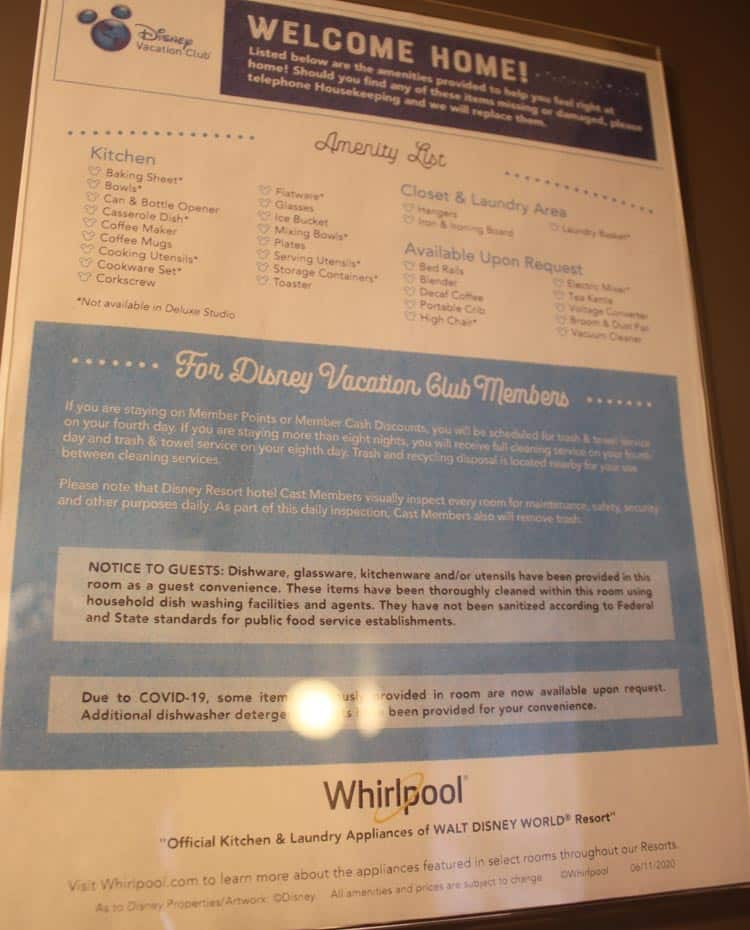 The full bath is large and has a separate water closet with another pocket door. These setups tend to be more family-friendly. One guest can use the vanity area while another can use the water closet at the same time.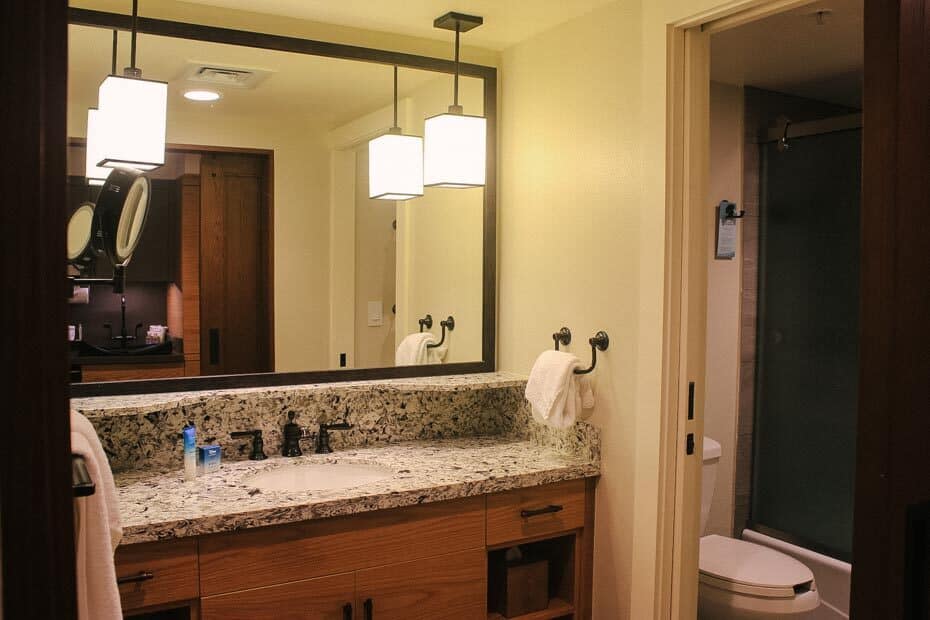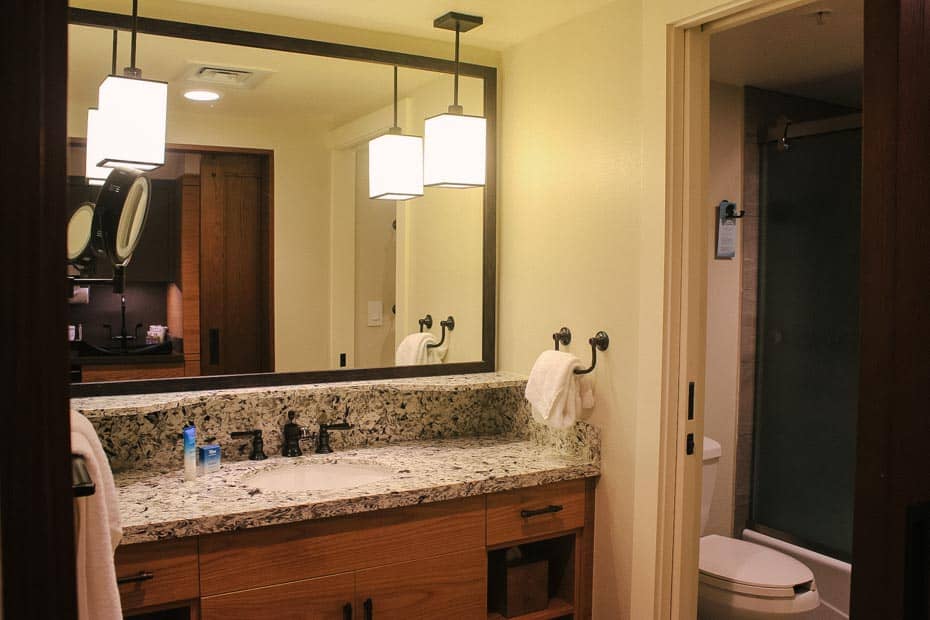 Adequate storage space is available in the bath area as shown below. Remember to retrieve stored items prior to check out.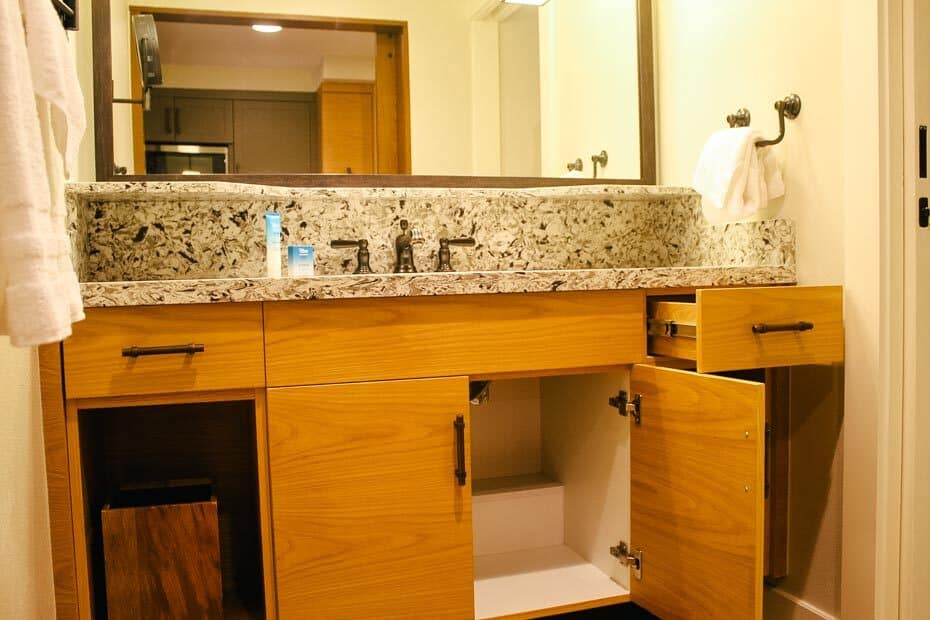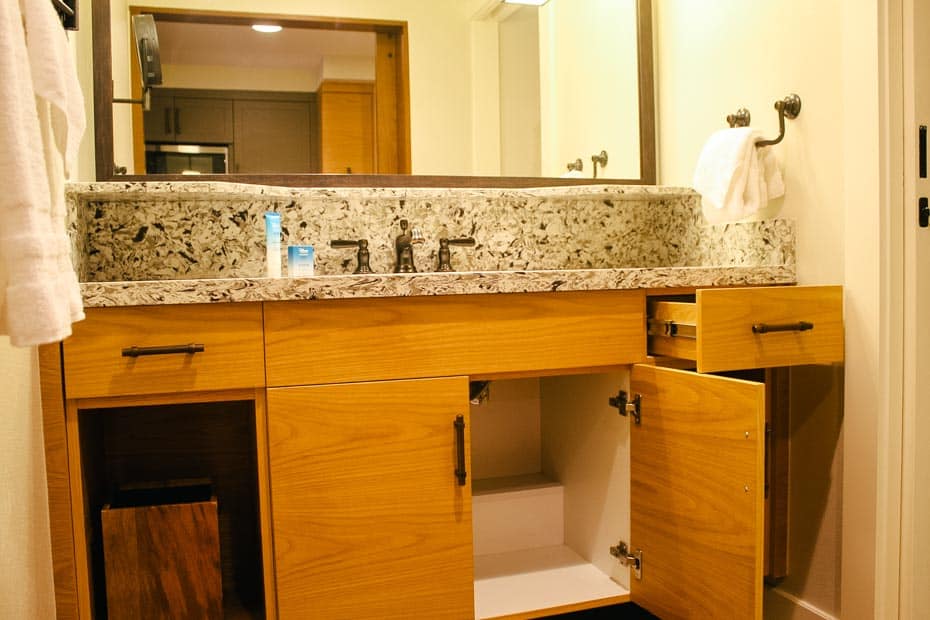 Our guest bath had the tub with shower combination. There is another studio deluxe room option that comes with a walk in shower.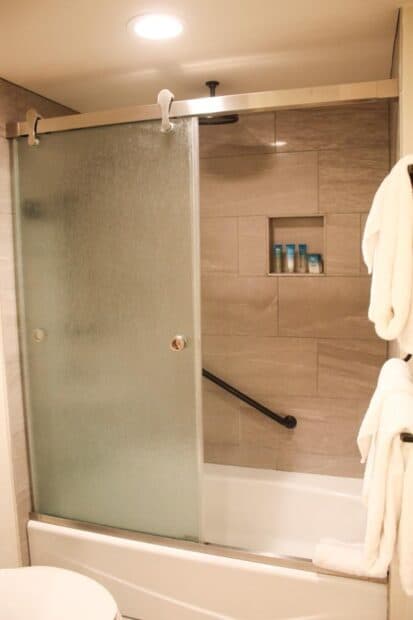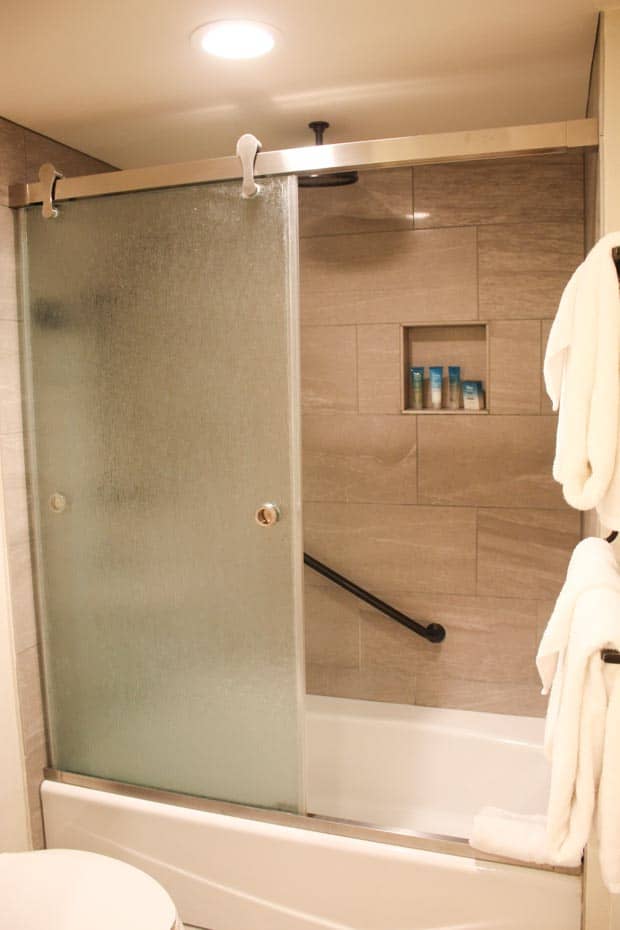 The closet in the foyer has plenty of space to hang clothing items. There's an iron with ironing board, extra pillows, and blankets. The linens for the sofa bed will already be on the bed when you pull it out.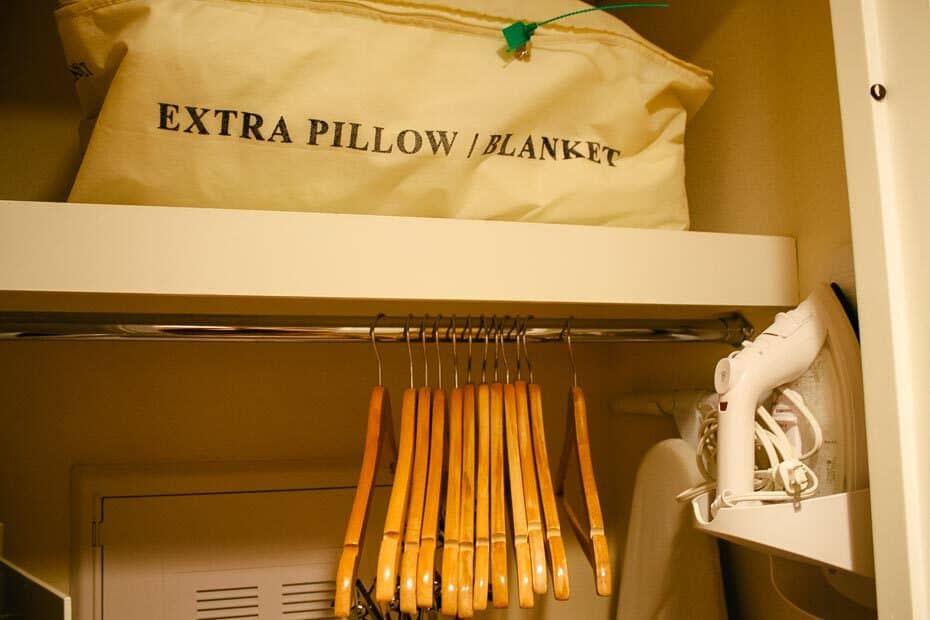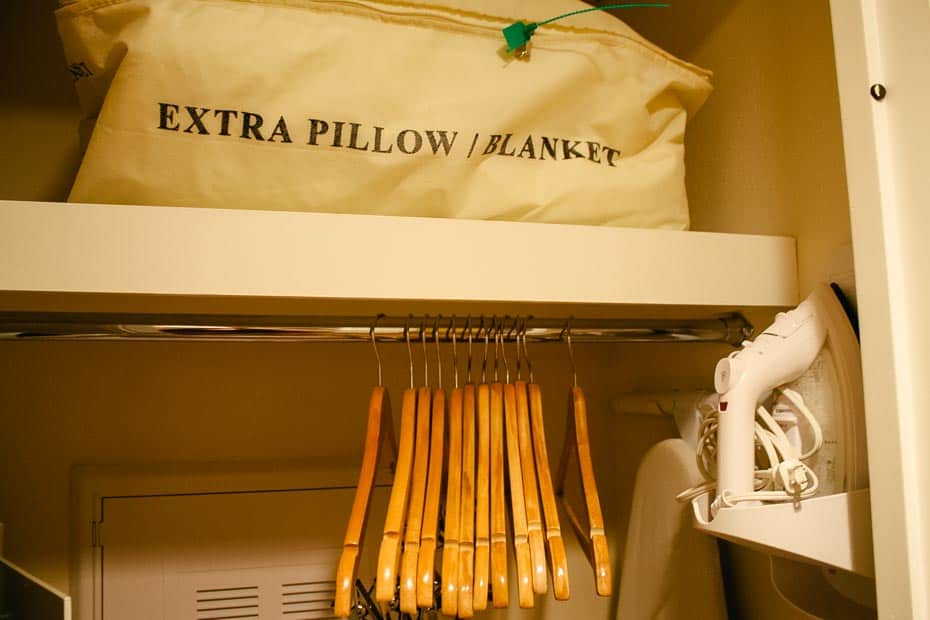 Lastly, there's a wall safe inside the closet.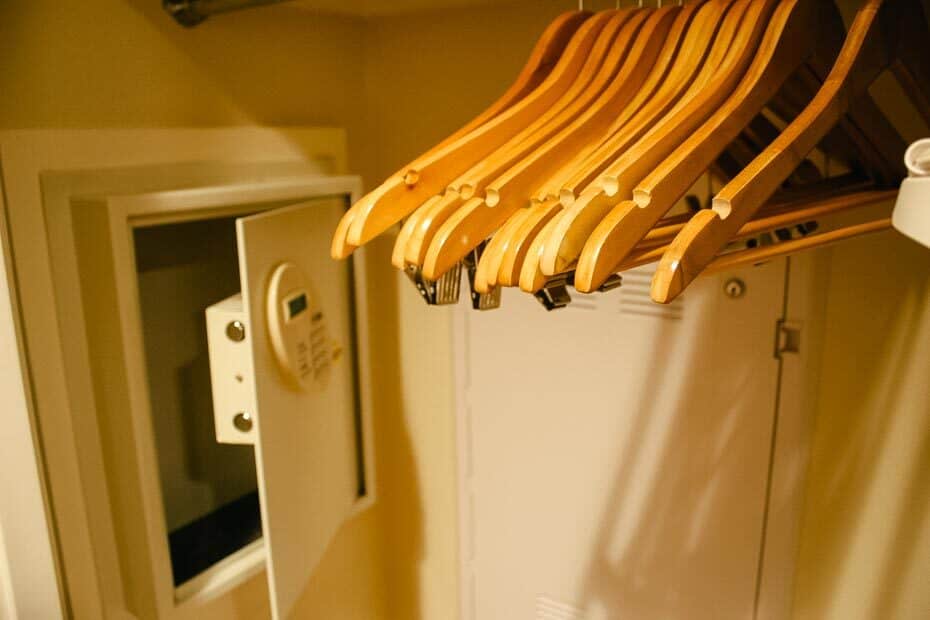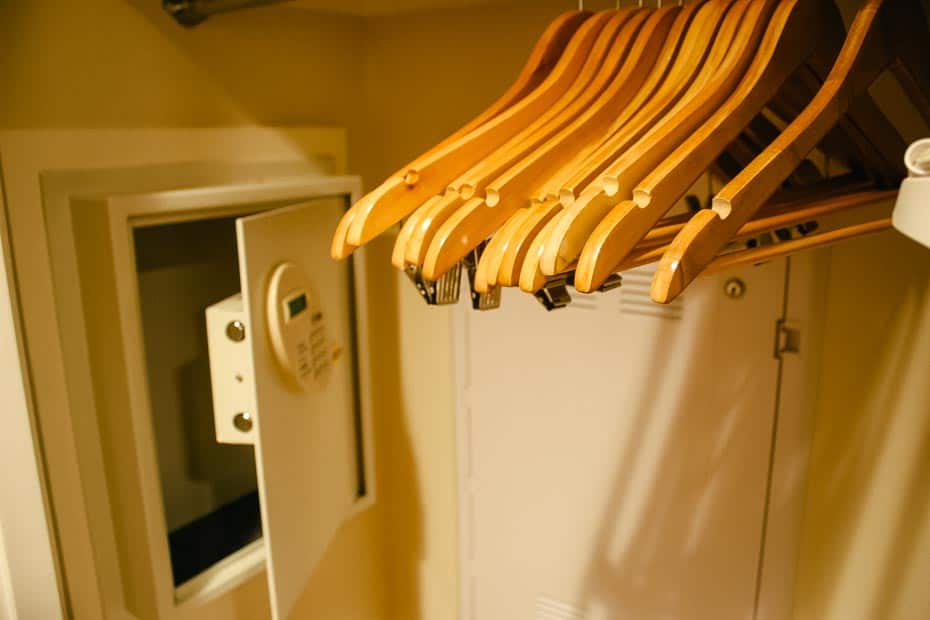 If you are unsure whether or not a deluxe studio is right for your group, the other Copper Creek rooms are as follows:
1 Bedroom Villa
2 Bedroom Villa
3 Bedroom Grand Villa
For reference, the 1 bedroom comes with a king bed and queen size sleeper sofa. All of the 1 bedroom and larger villas have a king size bed.
Before we go over the cabins, I wanted to mention that the deluxe studio villas at Copper Creek sleep up to four adults. That's two guests sharing the queen bed and two guests on the queen sleeper sofa.
The majority of deluxe villas at Disney sleep up to five guests because they have the pull-out trundle bed for a small child. If you are wanting to explore the differences, you might like one of these other reviews:
Cascade Cabins at Copper Creek
Now about those cabins. The Copper Creek cabins are located on both sides of the Wilderness Lodge. There are 26 waterfront cabins to be exact. Cabins 8001 through 8012 are located on the waterfront closest to the resort's boat dock. While 8013 through 8026 are on the opposite resort. These will be closer to bus transportation.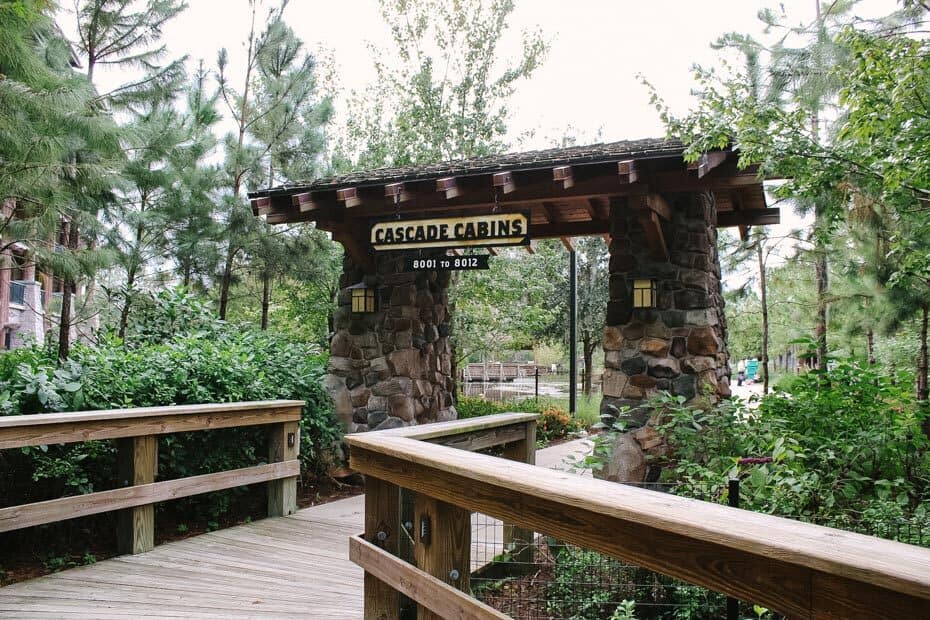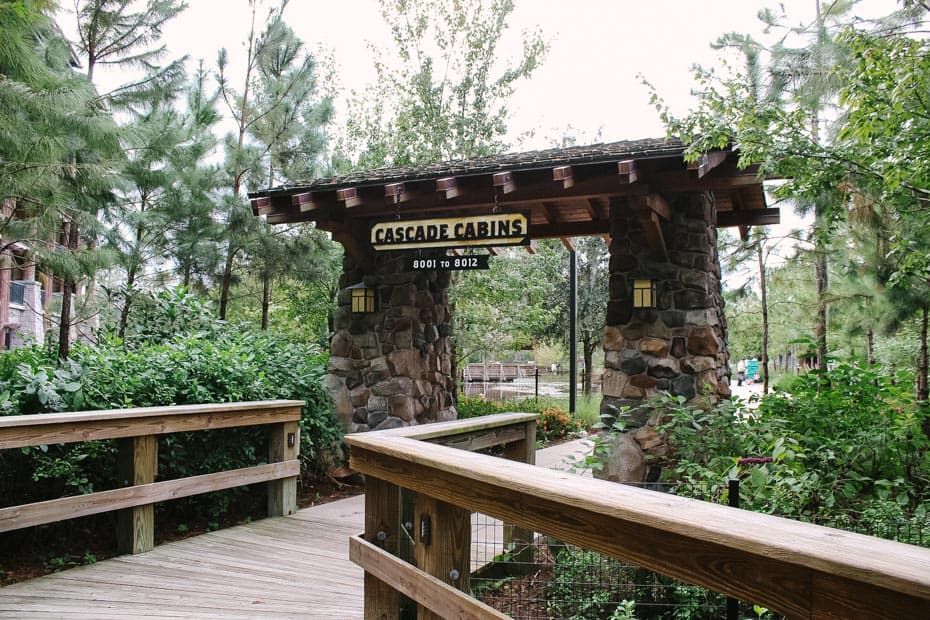 The rustic elegance design of the Cascade Cabins makes them extremely appealing to most guests. Not to mention the privacy provided by the serene surroundings.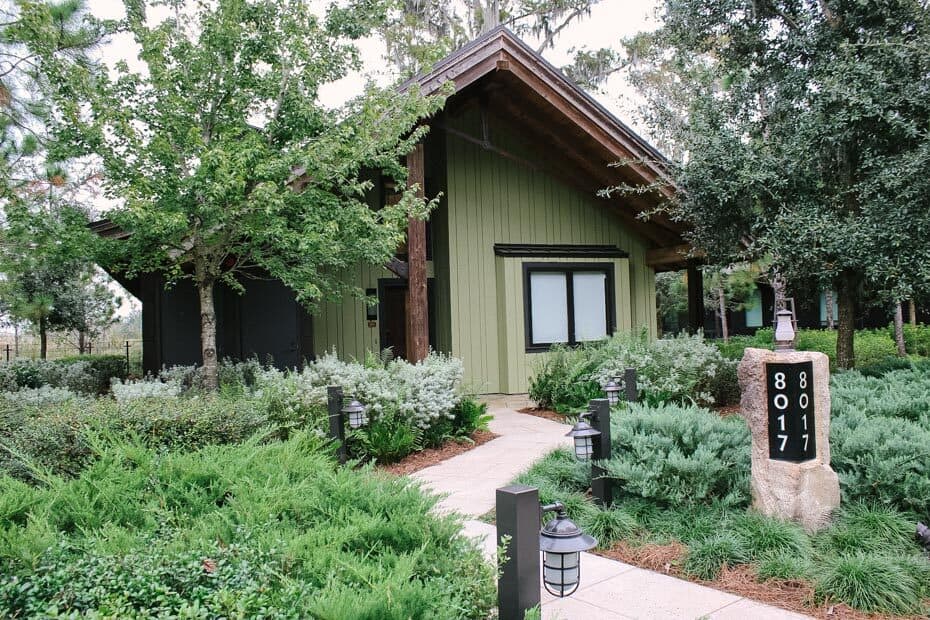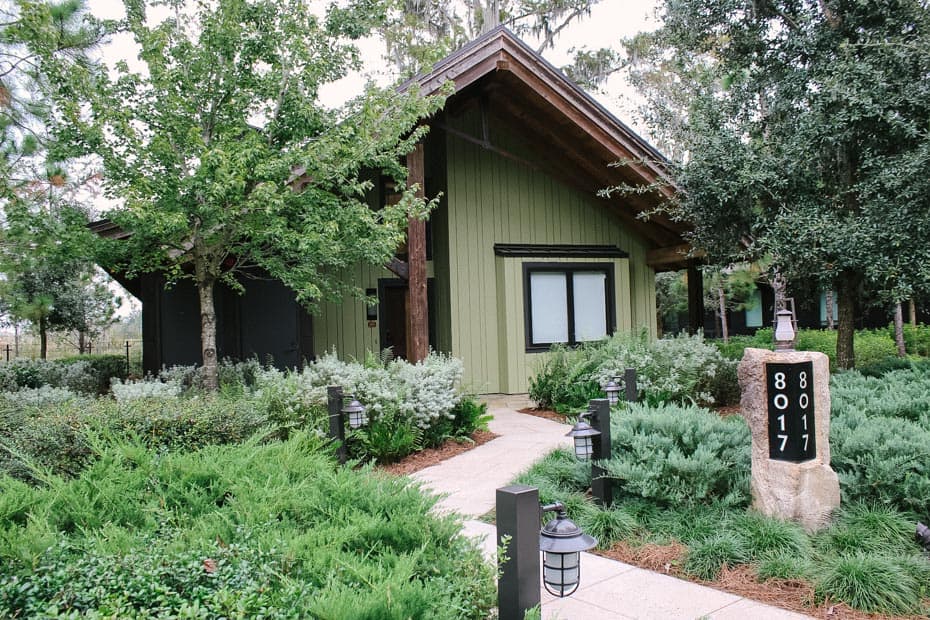 Disney has some pretty neat virtual walk-throughs of the cabins here on their site if you would like to look at the inside.
The cabins will sleep up to 8 guests. Each one has two bedrooms with a full kitchen, living area, and wraparound porch. Bonus, there's a hot tub on the porch.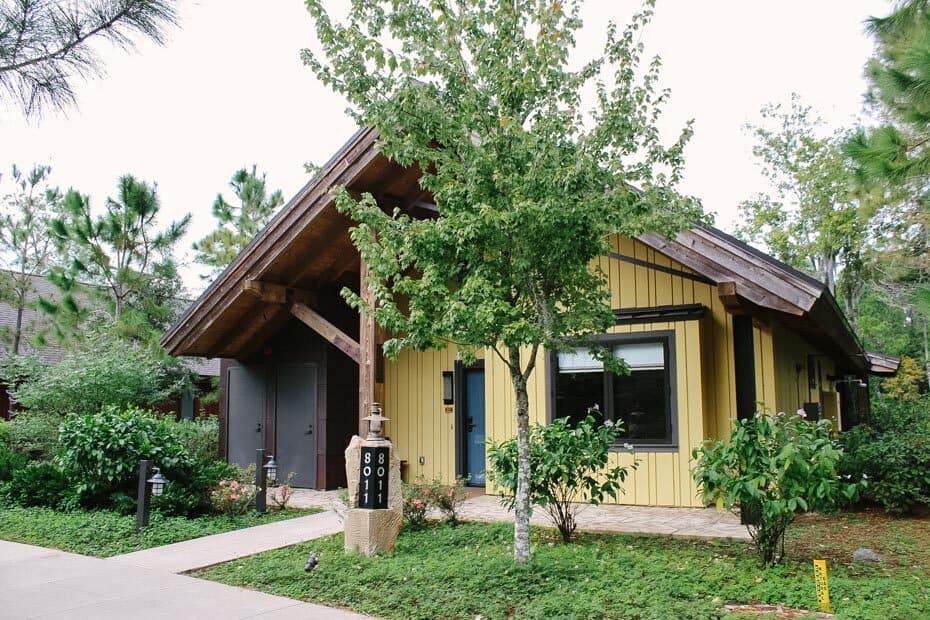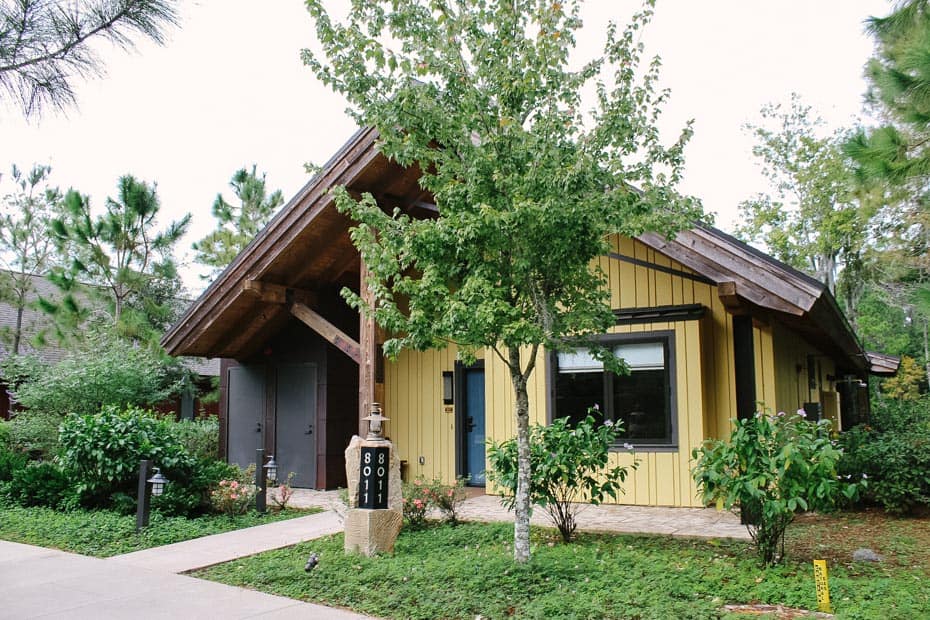 See why I said, I want to stay in a cabin? Below, is a picture I took from a resort boat one afternoon. It shows how the Cascade cabins face out to the water.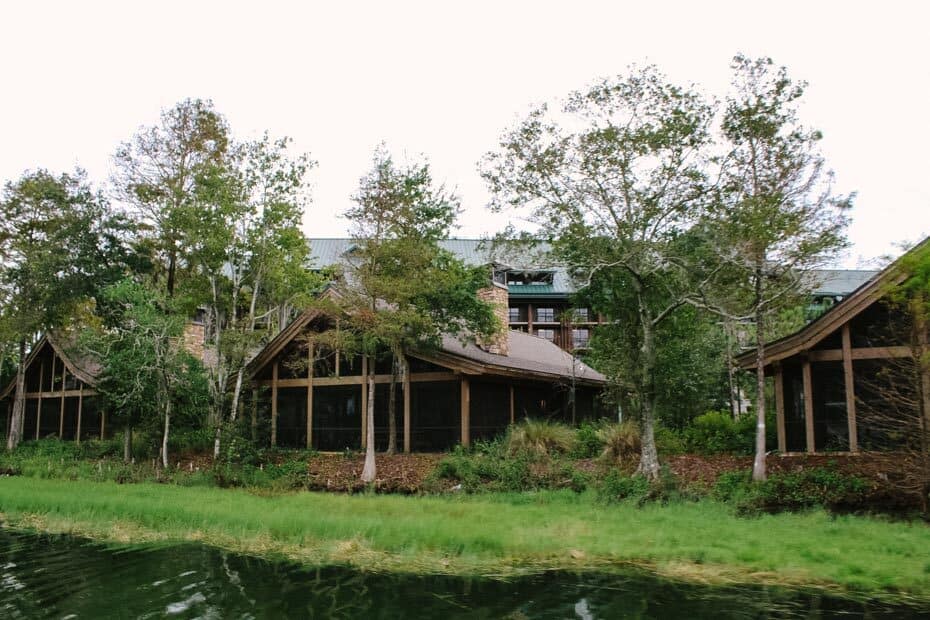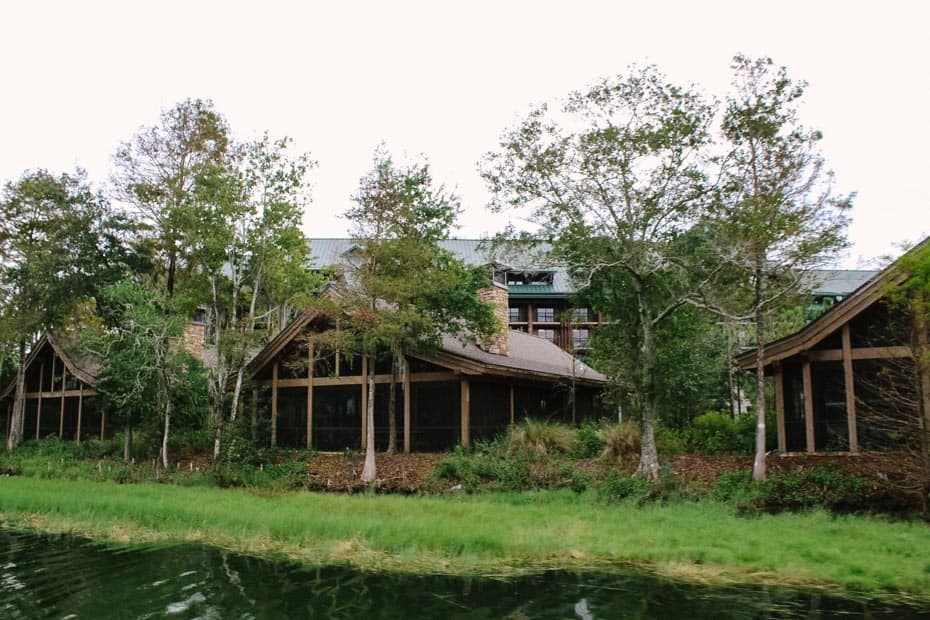 This Disney Vacation Club is one of my favorites. There are so many options here and the amenities make it even more desirable. Let's take a look at what you can enjoy while staying here.
Copper Creek Springs Pool
First and foremost, Copper Creek Springs pool is located immediately outside the villas building. This is also Wilderness Lodge's feature pool.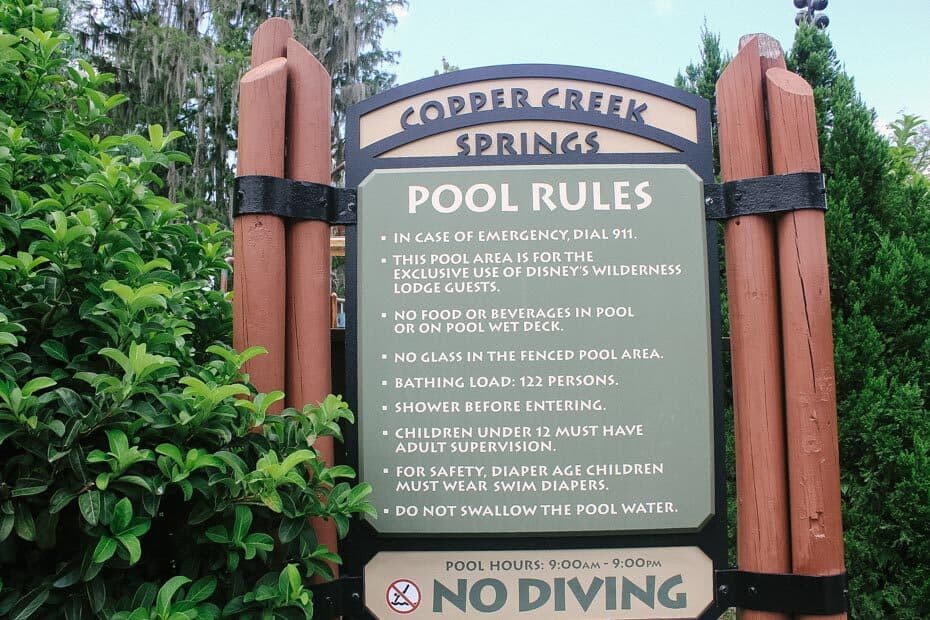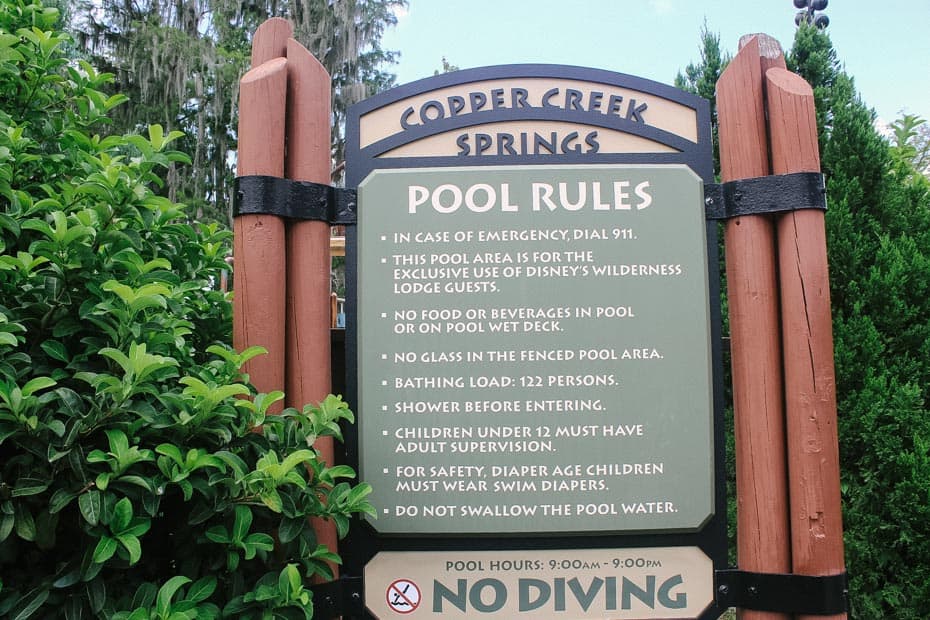 Pool Hours on my last visit were from 9:00 a.m. to 9:00 p.m but those hours can fluctuate depending on the time of year.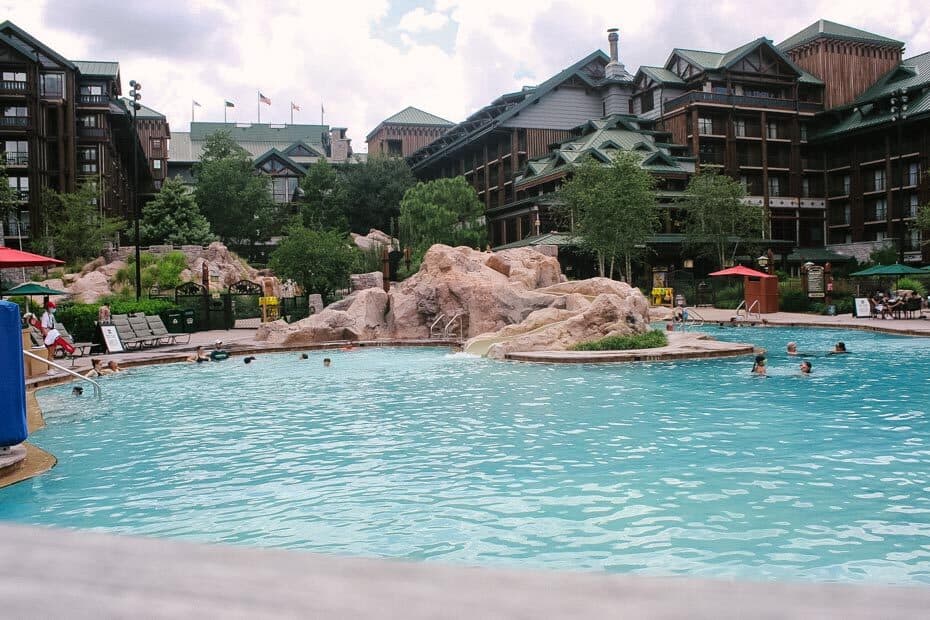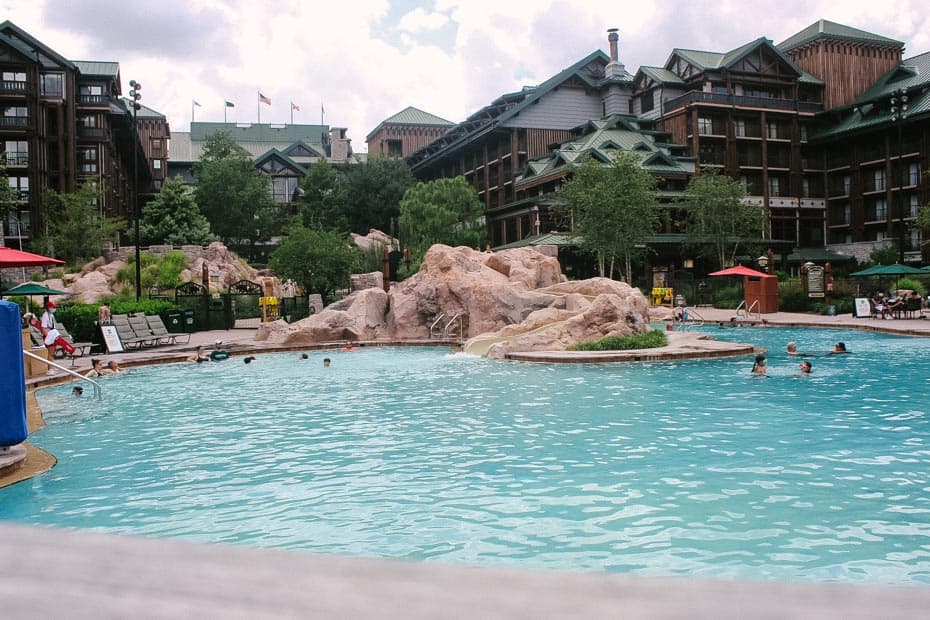 Since the Wilderness Lodge is a Disney deluxe resort, their pool has a water slide feature.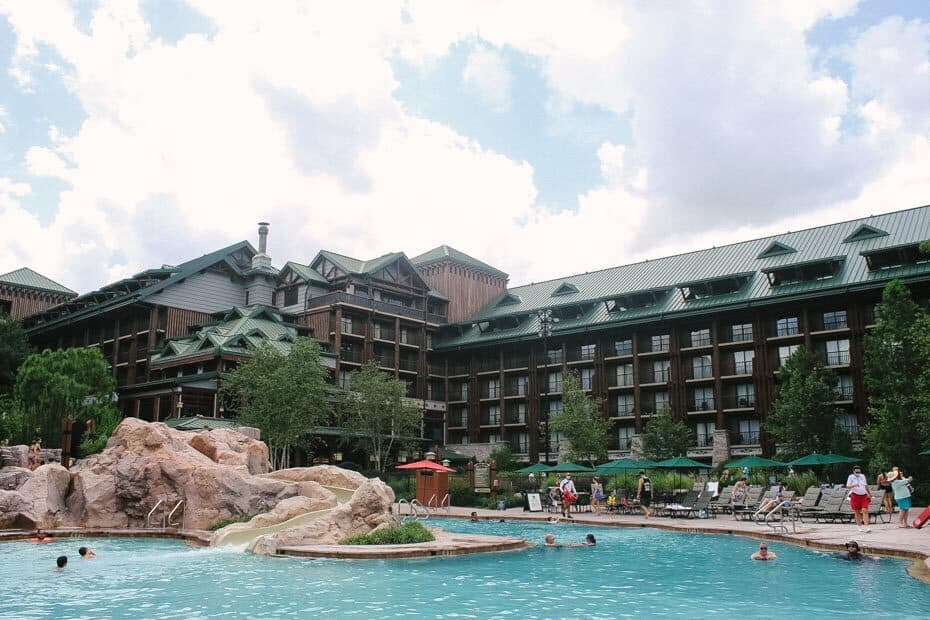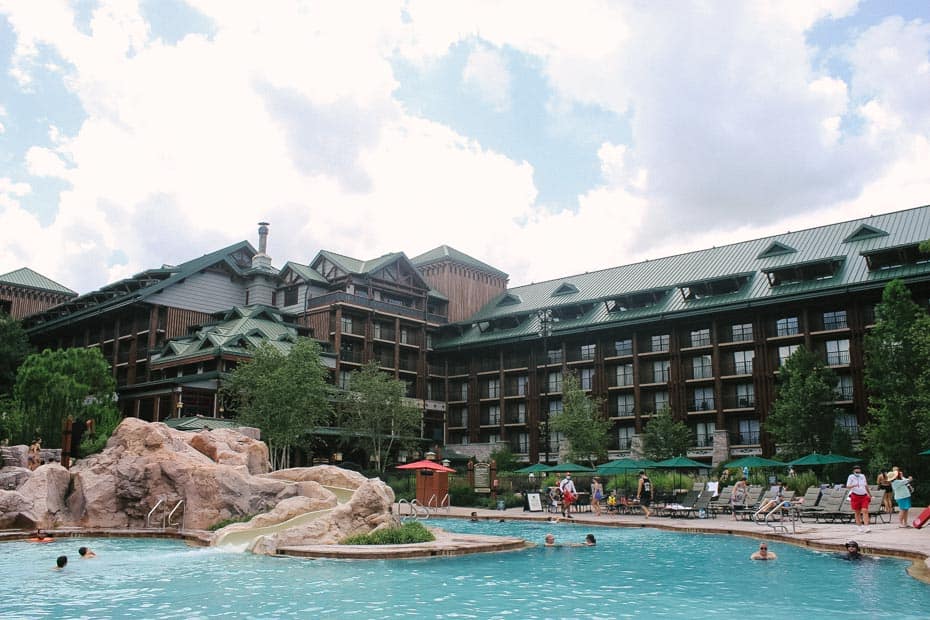 There is also a children's water activity area similar to a splash pad.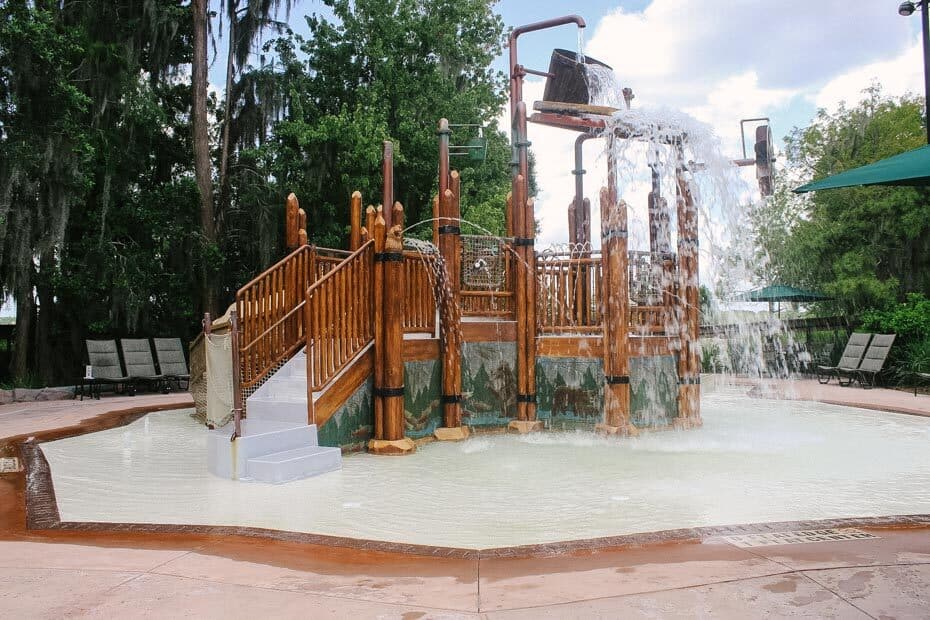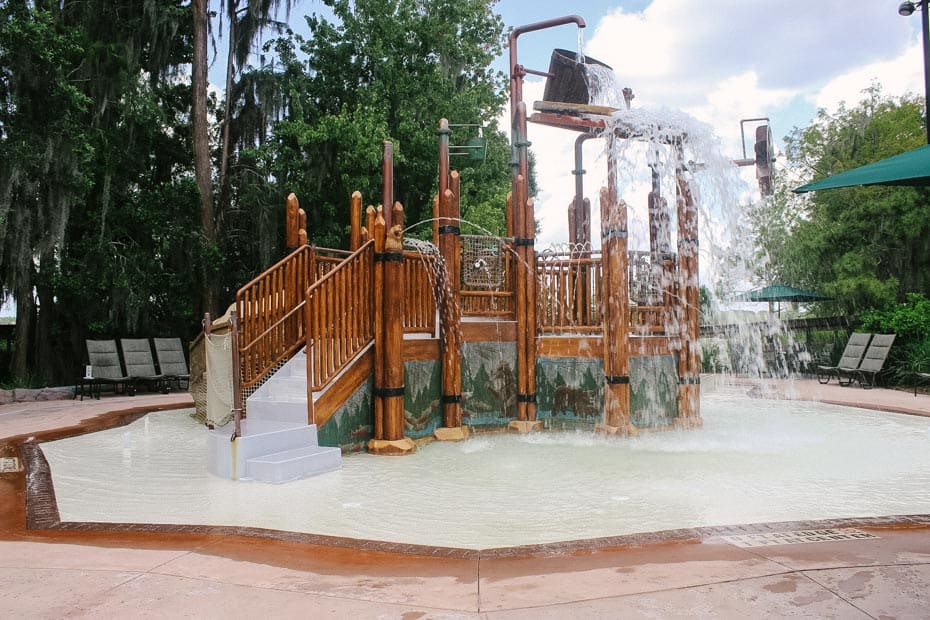 Several hot tubs are positioned around the pool area.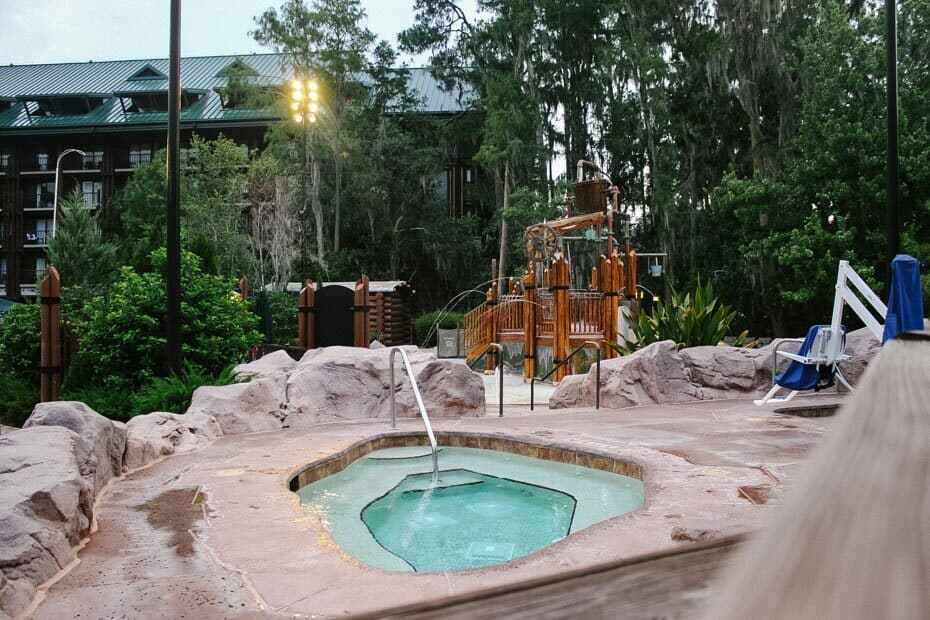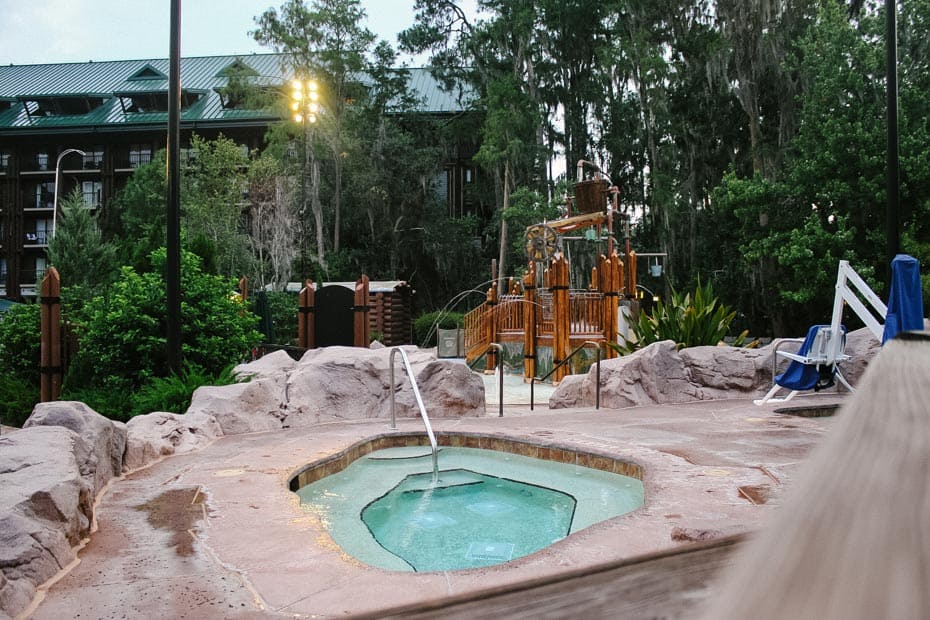 Additionally, the Boulder Ridge Cove pool is located down on the Boulder Ridge side of the resort. It features a zero-depth entry.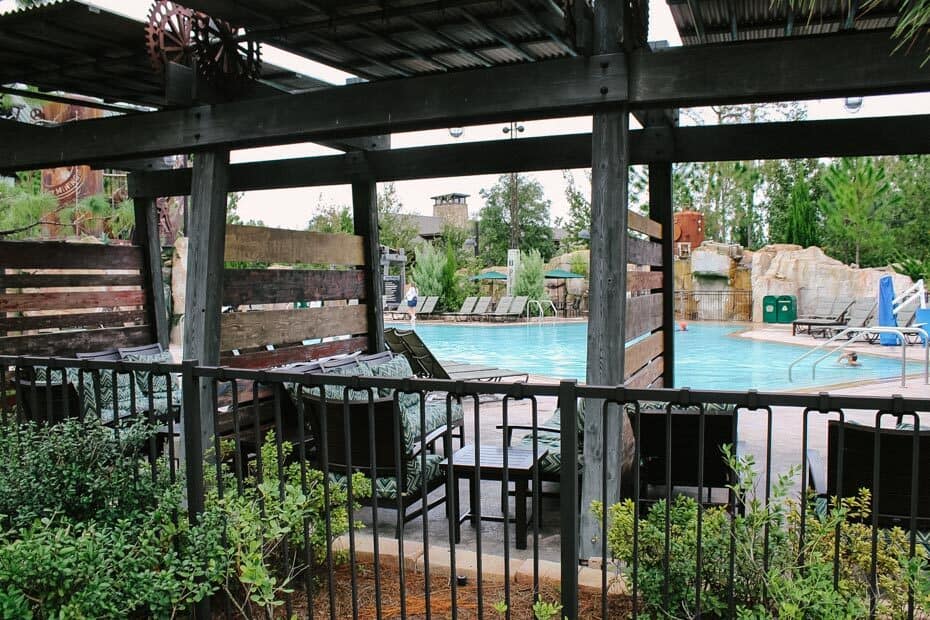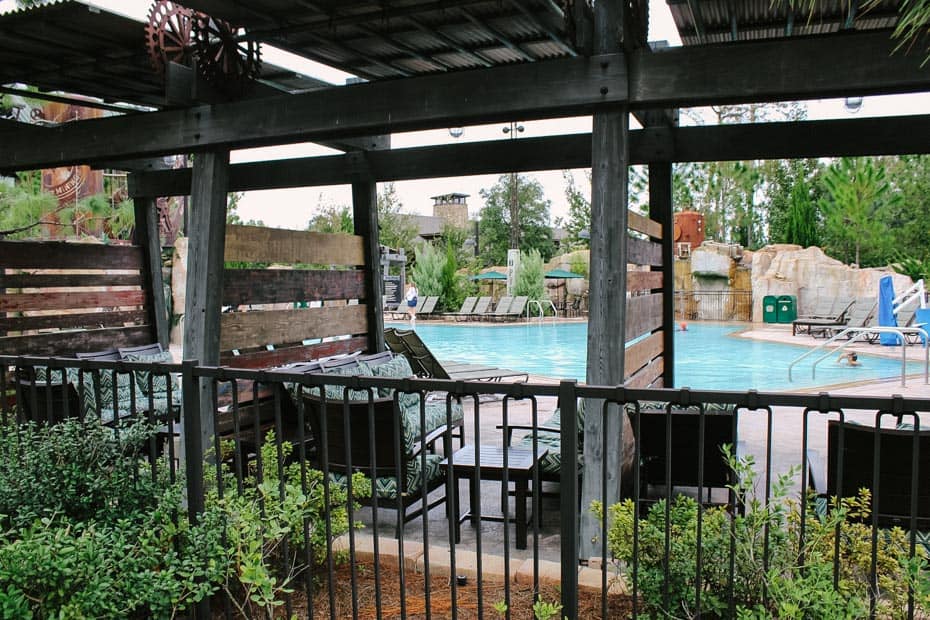 Those wanting to get a work out while on vacation can access the Sturdy Branches Health Club. The work out facilities at Disney are more than able to accommodate the same type of workout you'd normally get at a regular fitness center.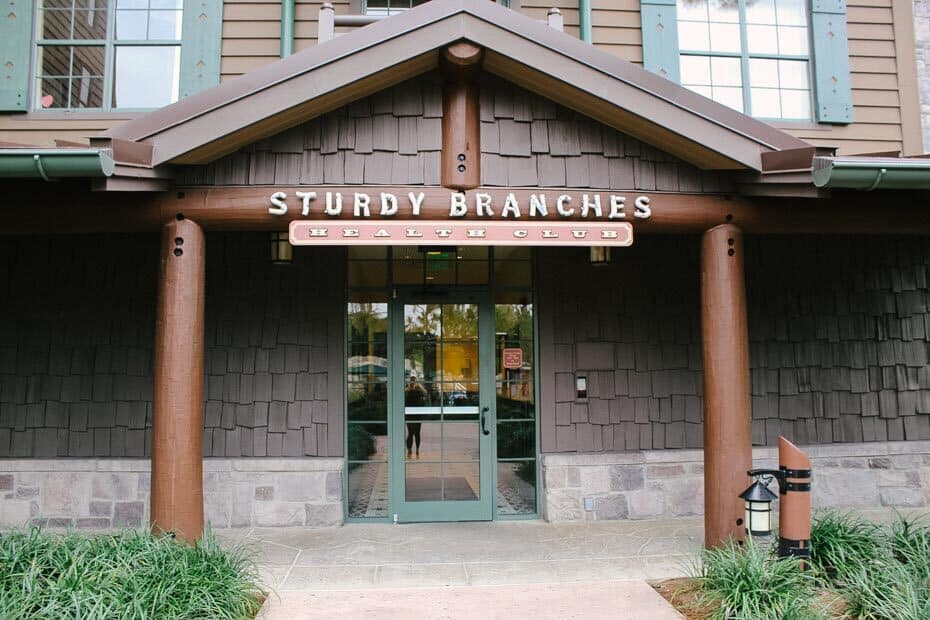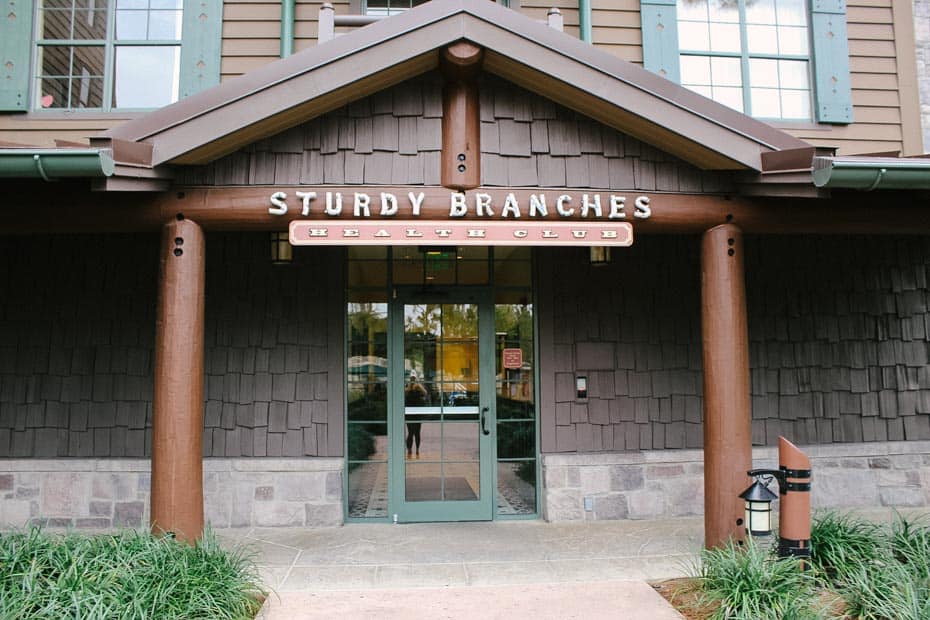 Some other amenities include boat rentals and guided fishing. These are at additional cost and sometimes require reservations. Teton Boat and Bike's rental is where you will want to check for availability.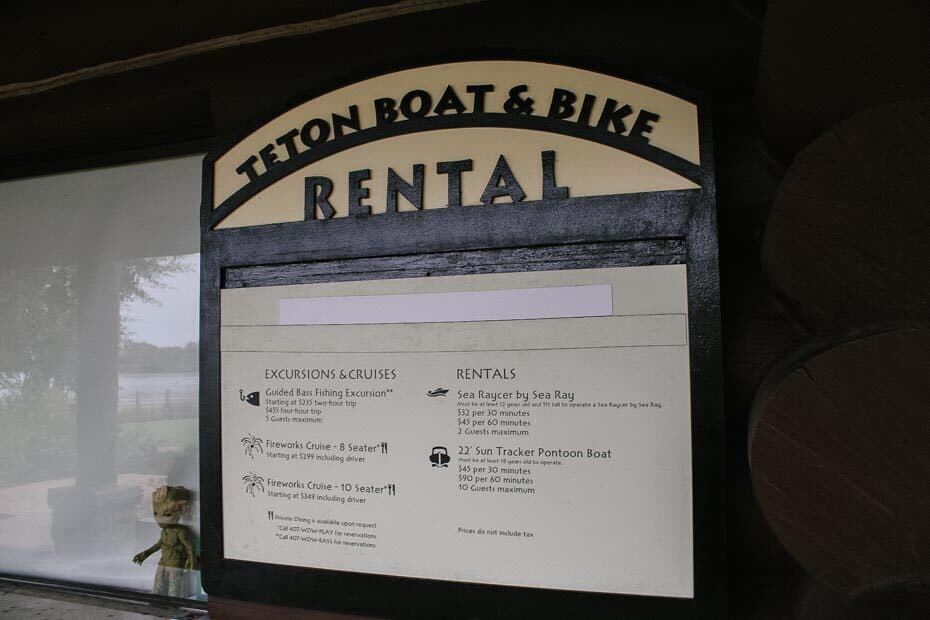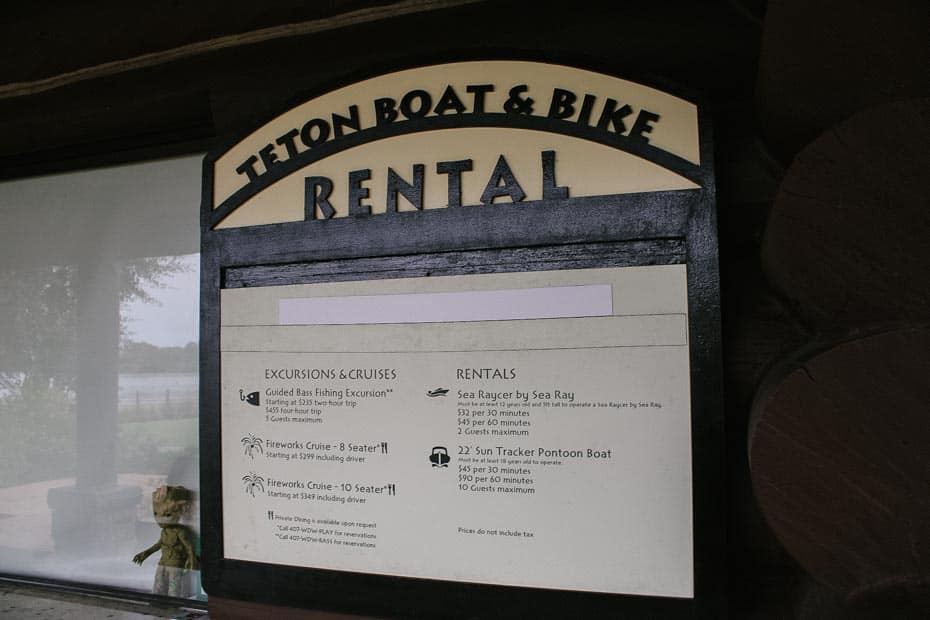 BBQ pavilions are available for guests of the Copper Creek Villas to use. These are the nicest grilling areas I've seen on property. But I guess grilling goes along with the whole outdoorsy, Wilderness Lodge vibe.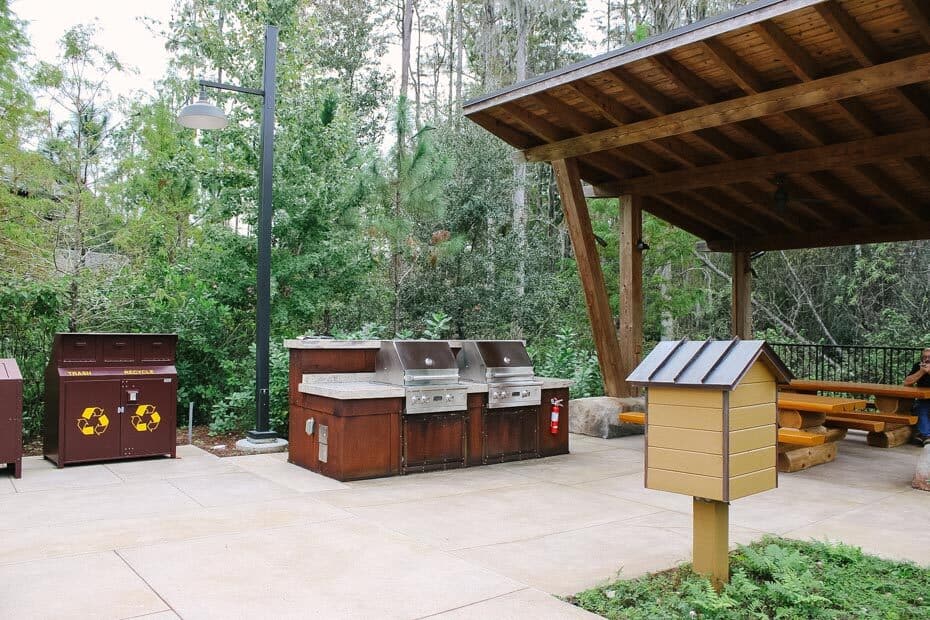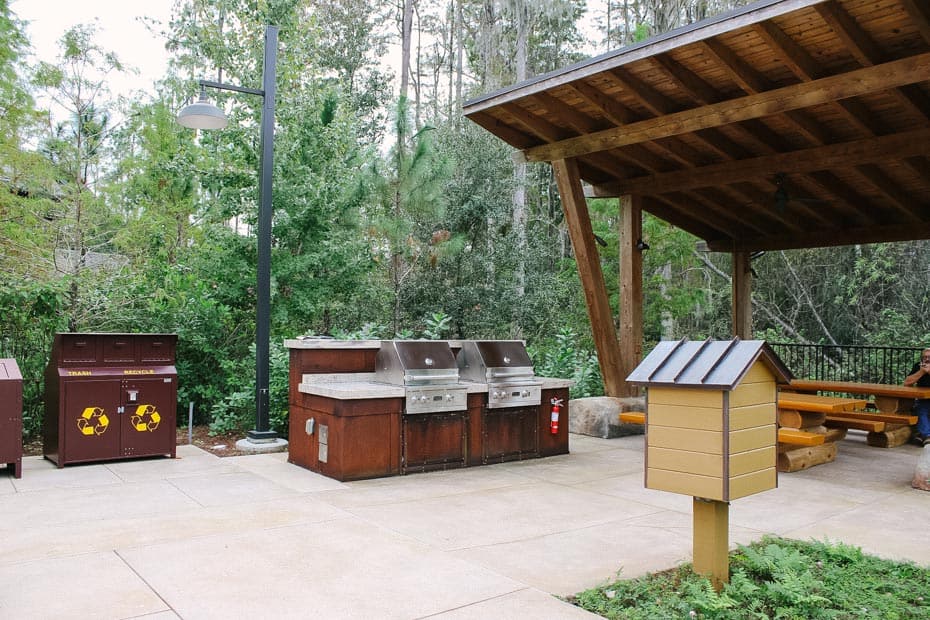 As far as dining goes at Copper Creek, you can access all the different restaurants at the Wilderness Lodge. The link to the guide above goes over these options in full detail if you want to learn more. I'll briefly go over them below.
Roaring Fork is the resort's counter service dining location. They serve breakfast, lunch, and dinner. This is also an option for mobile orders, and there's a nice outdoor seating area.
Geyser Point Bar and Grill is a nice stop for drinks or a meal. This restaurant sits out on the water, and we absolutely love eating here. Expect service from lunch to late dinner.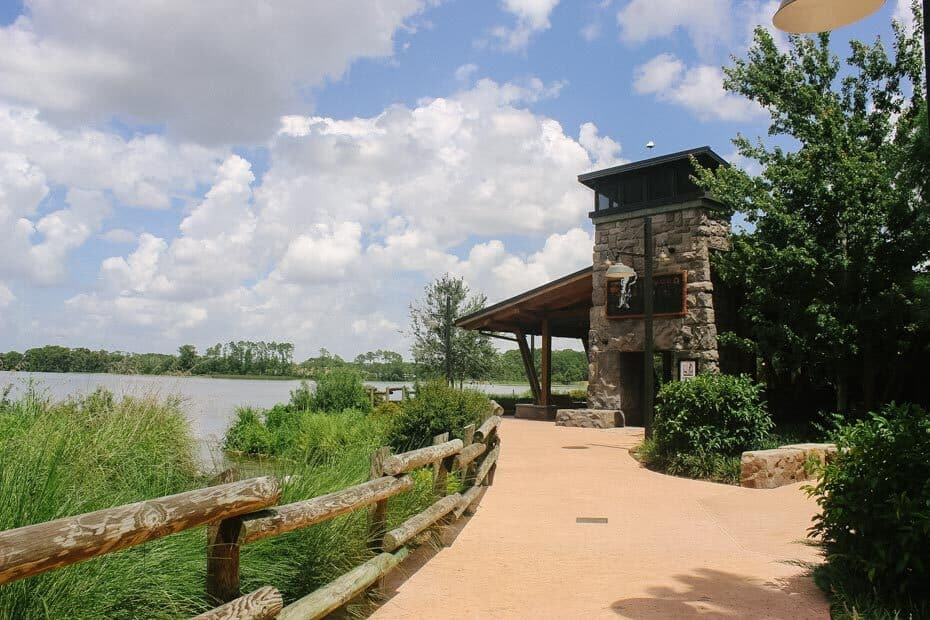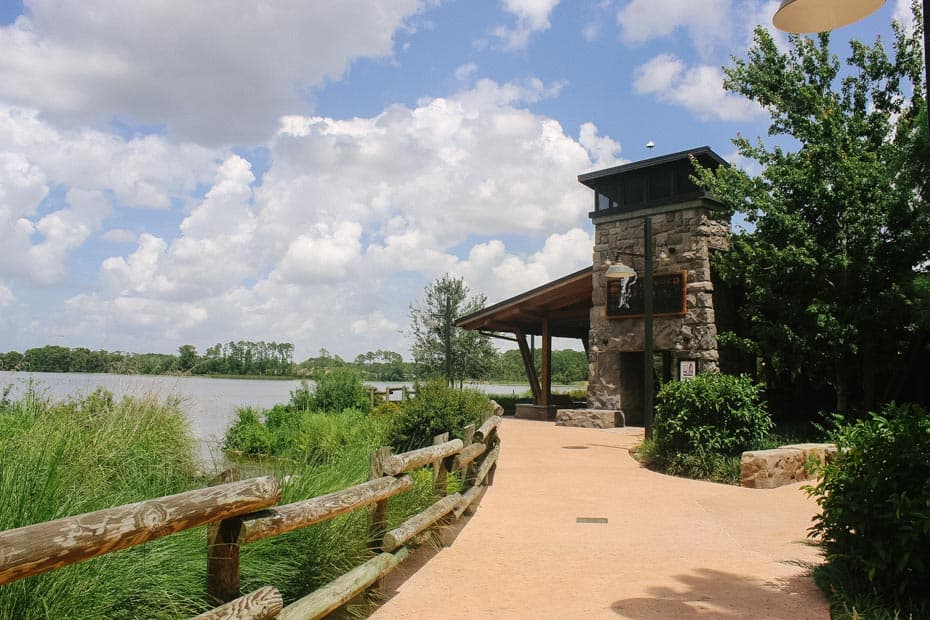 Territory Lounge is adjacent to Artist Point off the main lobby. While this is considered a lounge, do not hesitate to enjoy a family-friendly meal here. The mushroom bisque is spectacular here, along with the rest of the place.
Whispering Canyon Cafe is the main table service dining location at Wilderness Lodge. It's located in the main lobby, and they provide breakfast, lunch, and dinner.
Storybook Dining at Artist Point doubles as signature dining and a character meal. This restaurant has yet to re-open, but hopefully, we'll see it return shortly. Check availability for travels in 2021.
Transportation at Copper Creek Villas
Lastly, when you stay at Copper Creek, you'll have access to both Disney boat and bus transportation. Below is the pathway that leads to and from the resort bus service. Normally, you can take a boat to Magic Kingdom, Fort Wilderness, or Disney's Contemporary Resort.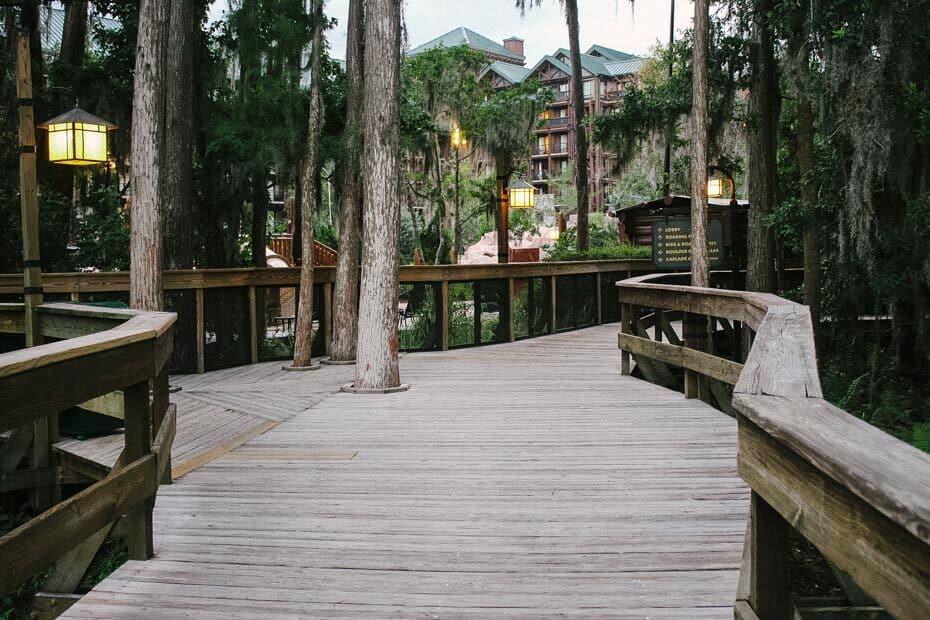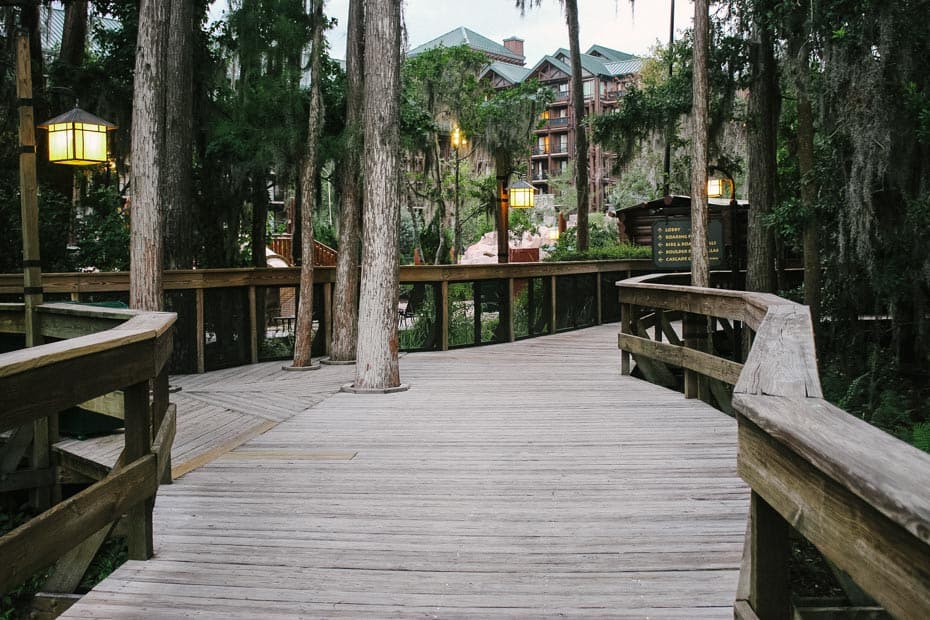 However, the only boat service running at this time has been back and forth to Magic Kingdom. There will be a sign indicating which boat services are available on your visit.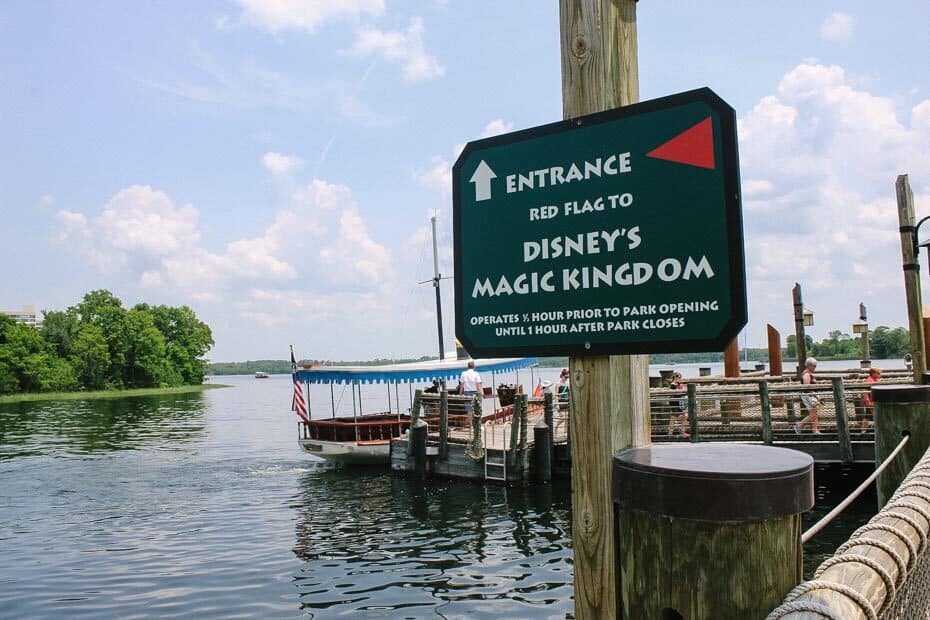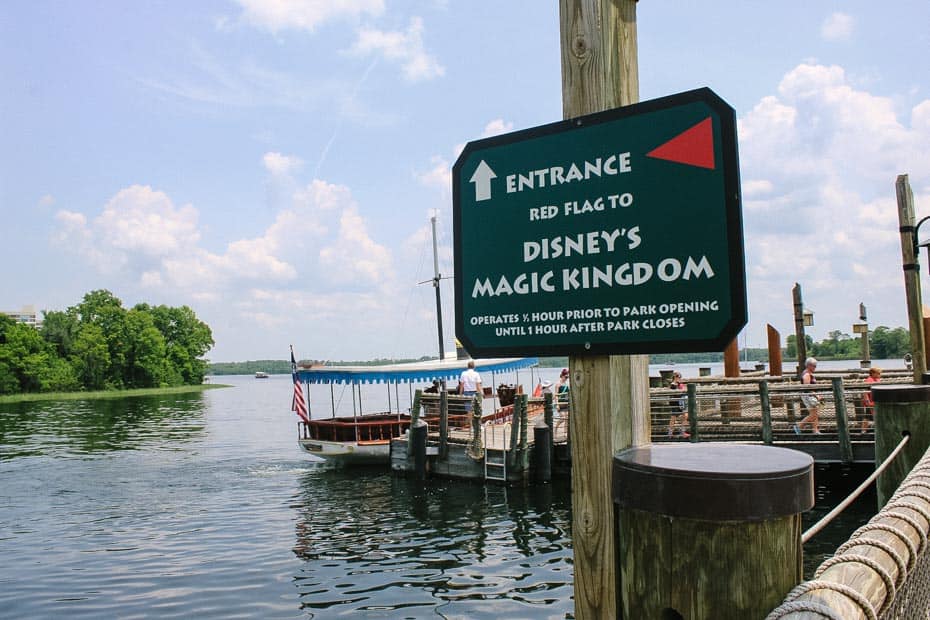 Like the rest of Wilderness Lodge, bus service is provided from Copper Creek Villas to the following:
Disney's Hollywood Studios
Epcot
Disney's Animal Kingdom
Magic Kingdom Park (during inclement weather)
Disney Springs
Water Parks
Additionally, guest that have their own vehicle can take advantage of complimentary parking at the theme parks. Except, they do charge you to park at the resort, so it's not really free. Right now, parking at a deluxe resort will cost you about $25.00 per night. Valet Parking runs $33.00 a day.
If you need or could benefit from it, I recommend using valet since you're already paying to park. There are a few places where I always recommend going this route because of the minimal price difference per day, like Disney's Swan and Dolphin Resort.
With that being said, the parking lot is fairly simple to access at the Lodge.
Final Thoughts
Wrapping things up, I hope you found this review of the Copper Creek Villas helpful in planning your Disney vacation. In the coming weeks, I plan to have a full review of Disney's Wilderness Lodge out on the site.
Resorts Gal is a travel partner of Firefly Travels. If you are looking for a Disney travel specialist, I highly recommend checking with them here. Their team of agents knows the Disney resorts backward and forwards.
For those that visit Disney on a somewhat regular basis, I recommend planning a future stay here. The entire resort is comforting and provides an amazing retreat when returning from a theme park.
If you aren't for sure or it doesn't quite fit your budget, plan to visit Wilderness Lodge for a meal. I rarely go long without coming over for a bite to eat and walking the grounds. The moment you step off that boat you'll become enveloped by a forest of trees and Spanish moss. Oh how I do love it here, and it's not even my favorite Disney resort!
Leave me a comment below and let me know your thoughts on Disney's Wilderness Lodge's Copper Creek Villas.