Ghirardelli Soda Fountain and Chocolate Shop at Disney Springs
There are quite a few choices when it comes to all things chocolate at Disney Springs. But if you want chocolate in the form of a sundae or shake, then the Ghirardelli Soda Fountain and Chocolate Shop is probably your best bet.
This location is relatively easy to find for anyone who's visited Disney Springs before, formerly known as Downtown Disney. The Ghirardelli Soda Fountain is located in The Marketplace area near the World of Disney and Arribas Brothers.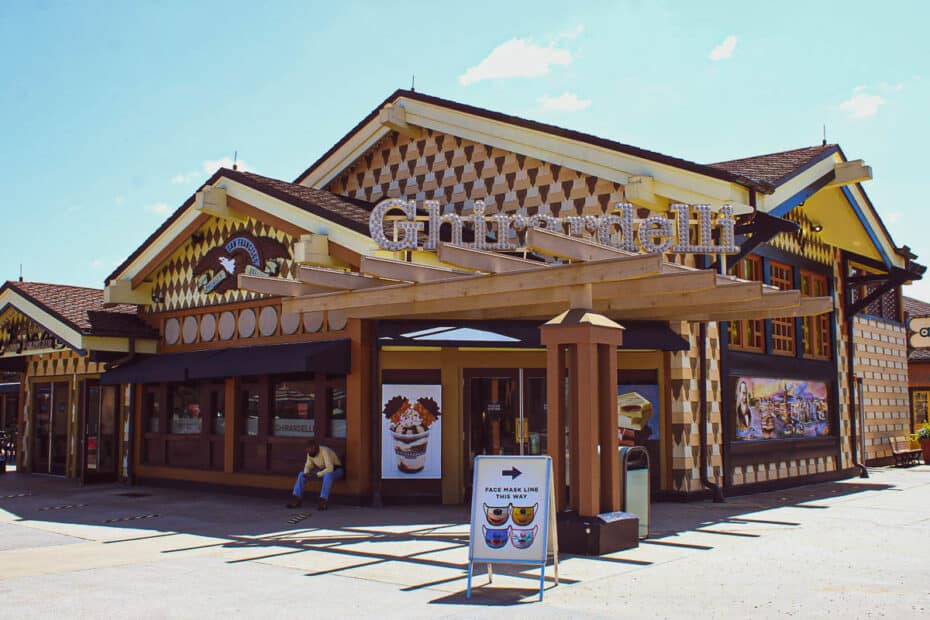 Below are the need-to-know details for enjoying a treat at Ghirardelli.
| Disney Springs Restaurants: | Ghirardelli Soda Fountain |
| --- | --- |
| Location: | The Marketplace |
| Type of Service: | Quick Service |
| Type of Food: | Chocolate, Ice Cream, Treats |
| Price Range | $14.99 and Under |
| Disney Dining Plan | Unavailable |
| Tables in Wonderland: | No |
| Annual Passholder Discount | No |
| Menu | View Here |
Make sure to stop by and see if they are giving out free samples of chocolate. Under normal circumstances, they usually have someone at the entrance handing out the sample of the day.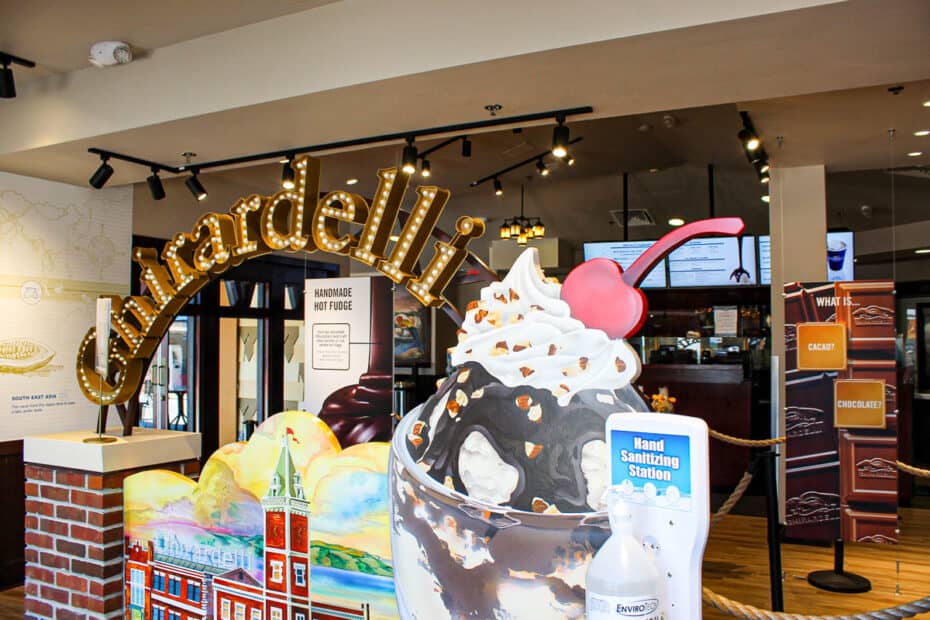 Other items include a long list of sundaes. And when I say long, I mean LONG!
Some of the sundaes and treats include:
Hot Fudge Sundaes
Brownie Sundaes
Banana Split
Black Cherry Sundae
Raspberry Sorbet Sundae
Blondie Sundaes
Milk Shakes
Create-Your-Own Sundaes
Hot Cocoa
Single Scoop Servings
Coffee
Again, that's just a few of the menu items. It's so hard to make a decision! But rest assured, you probably won't regret it!
For more information on dining at Disney Springs, make sure to check out our guides for the venue.
Related:
Or you may enjoy some of these individual articles:
Some of our other dining guides include:
Or you can browse our entire list of Disney Dining Reviews.
In the comments: Do you ever stop at Ghirardelli for one of their amazing sundaes? What flavor sounds best?