New 2022 Kate Spade Minnie Mouse Collection
Kate Spade meets Minnie Mouse in a new 2022 collection of handbags and other leather accessories. Below, we'll preview each individual piece released with the Kate Spade Minnie Mouse line.
Warning, every single piece is precious. Minnie Mouse fans will likely find themselves coveting more than one piece.
Isn't it funny how the most simple designs are the most stunning? Not only that, each piece has a high-end look. Of course, I would expect nothing less from a brand like Kate Spade.
Let's look closer.
Update: The following Kate Spade collection has sold out. Below, we've left photos to reference the styles released with the collection. 
Disclosure: This page has affiliate links. Resorts Gal may be compensated if you make a purchase. These come at absolutely no cost to you and help support our business.
Minnie Mouse Card Case by kate spade new york
First, we have this card wallet which is perfect for those who only need to carry a few things. This would hold an annual pass, identification, and a credit card, making it perfect for a day in the theme parks.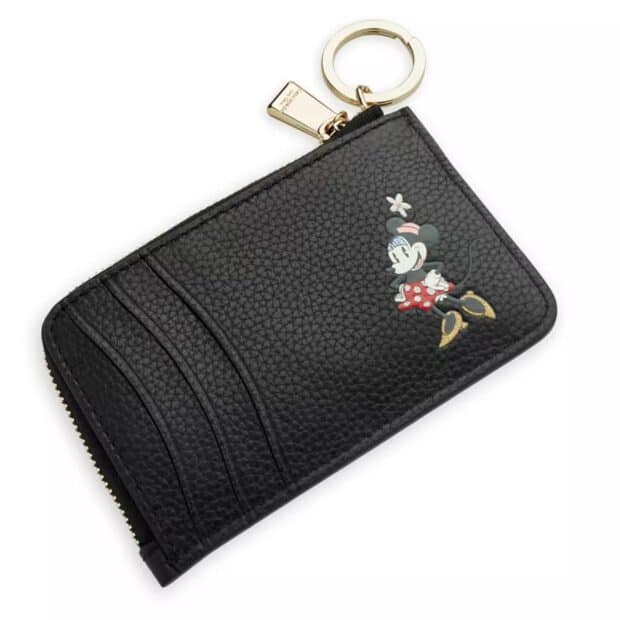 This piece is available here while supplies last on shopDisney. (Sold Out)
Minnie Mouse Wallet by kate spade new york
It's hard to decide, but I think this is my favorite piece in the collection. I love how the classic Minnie Mouse is displayed on the front of the wallet.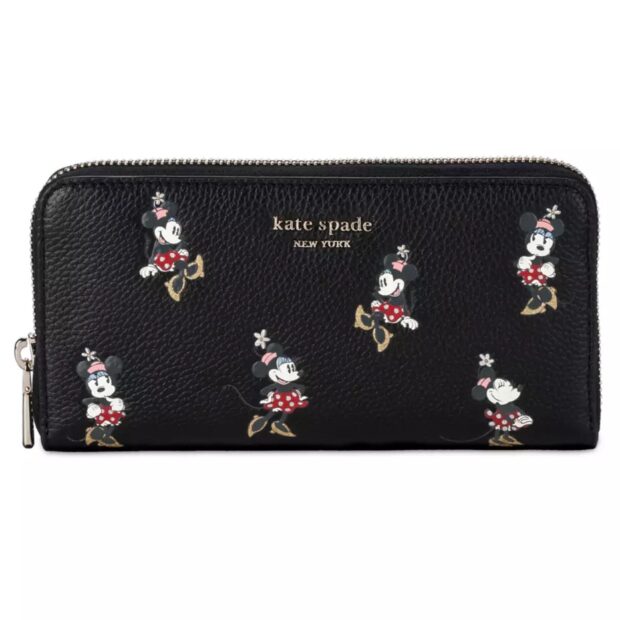 Find this adorable wallet here on shopDisney while supplies last. (Sold Out)
Minnie Mouse Crossbody Bag by kate spade new york
The crossbody features a bit of a chain on the leather strap.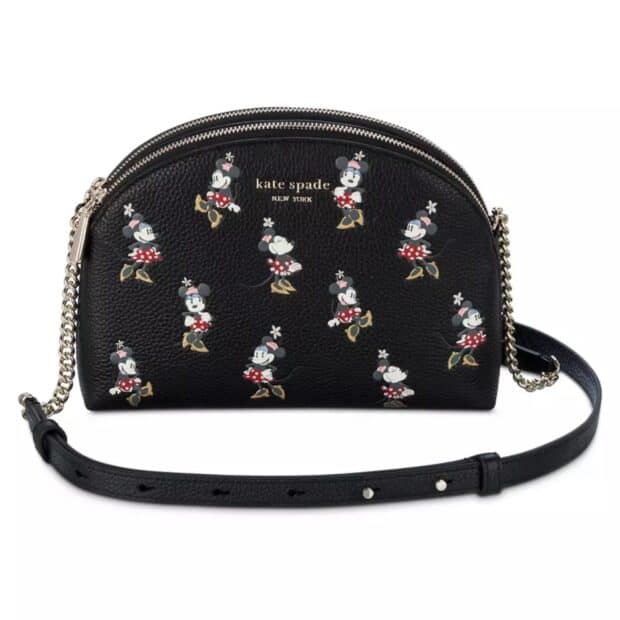 Check availability for this crossbody here on shopDisney. (Sold Out)
Minnie Mouse Clutch Bag by kate spade new york
This clutch is another nice piece. You could easily use it for formal occasions or to dress up a pair of jeans.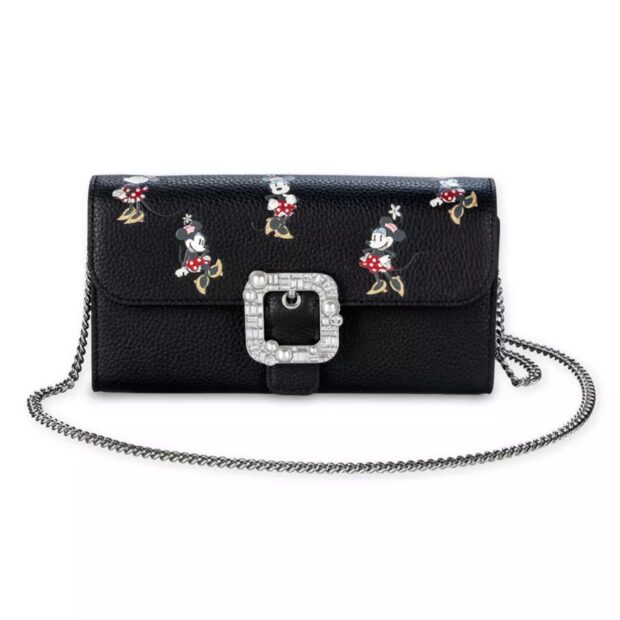 This clutch is available here on shopDisney. (Sold Out)
Minnie Mouse Tote by kate spade new york
Shoppers will love this tote. It's perfect for helping store extras.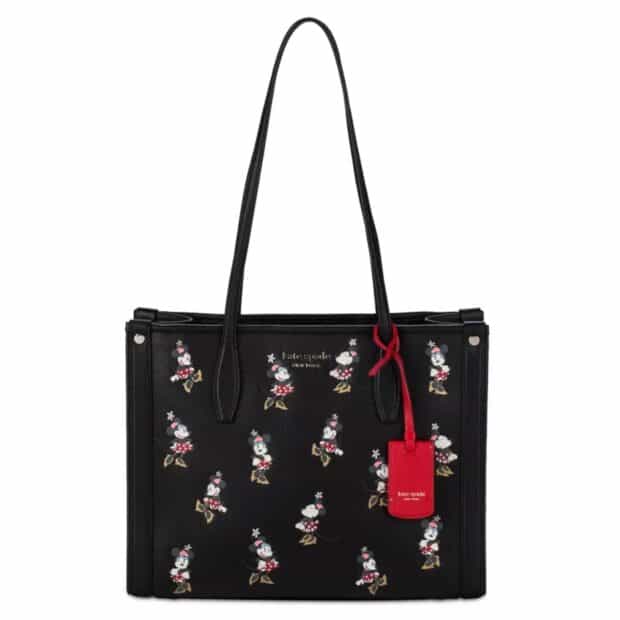 You can find out more detail about this beautiful tote here on shopDisney. (Sold Out)
Minnie Mouse Drawstring Backpack by kate spade new york
Lastly, we have a beautiful leather Kate Spade backpack. Wouldn't this make a nice Christmas present?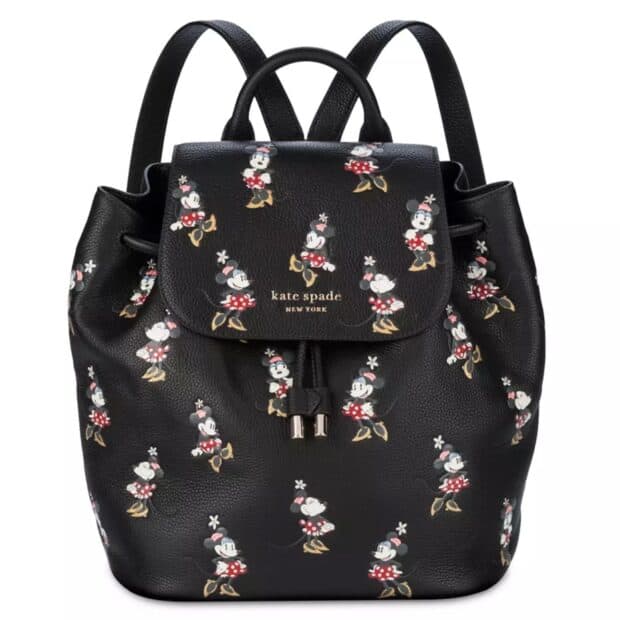 Find this Kate Spade backpack here on shopDisney. (Sold Out)
I don't know about you, but I'm impressed with the new Kate Spade collection featuring Minnie Mouse. Each piece is a keeper.
For more fun Disney products, you might enjoy the following merchandise timelines:
What are your thoughts about the new Minnie Mouse Kate Spade collection? Do you have a favorite piece?