2023 The Haunted Mansion Dooney and Bourke Collection
A new 2023 Dooney and Bourke collection has materialized on shopDisney! As with most Haunted Mansion merchandise, there's always room for one more!
Below we'll preview the pieces that were released with the collection. This year's version is a little extra special, with the anticipated release of the new Haunted Mansion movie later this month.
Several beloved ghosts of The Haunted Mansion are featured on the print, including the Hat Box Ghost, Madame Leota, and the Hitchhiking ghosts. Each piece has an all-over print on black-coated cotton. Vibrant shades of blue, purple, green, and hot pink pop on the dark background.
Disclosure: This page has affiliate links meaning Resorts Gal may be compensated if you make a purchase. These come at absolutely no cost to you and help support our business.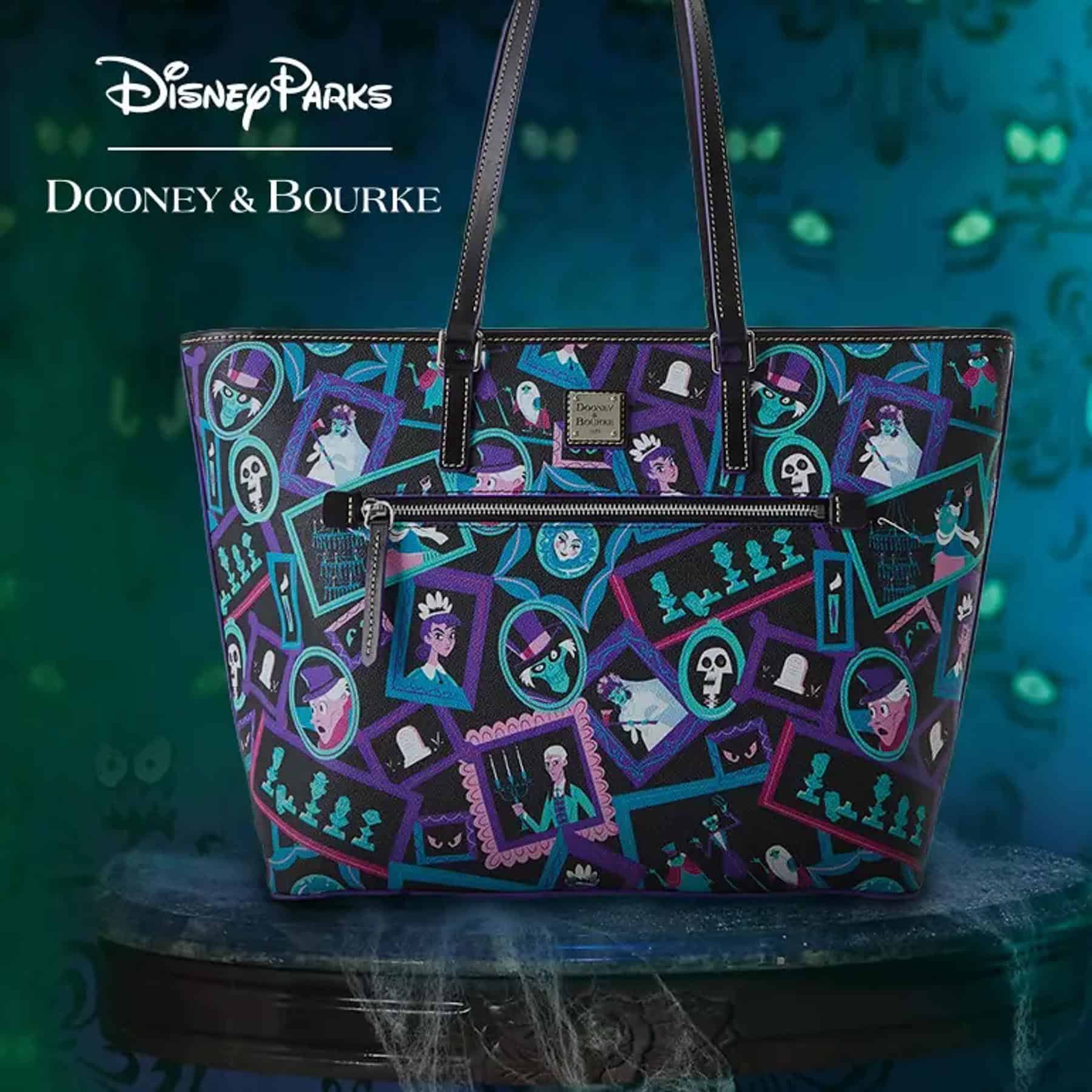 The Haunted Mansion Dooney and Bourke Wristlet Wallet
First, we have a traditional wristlet wallet. This classic style is perfect for mix-and-matching with other solid prints.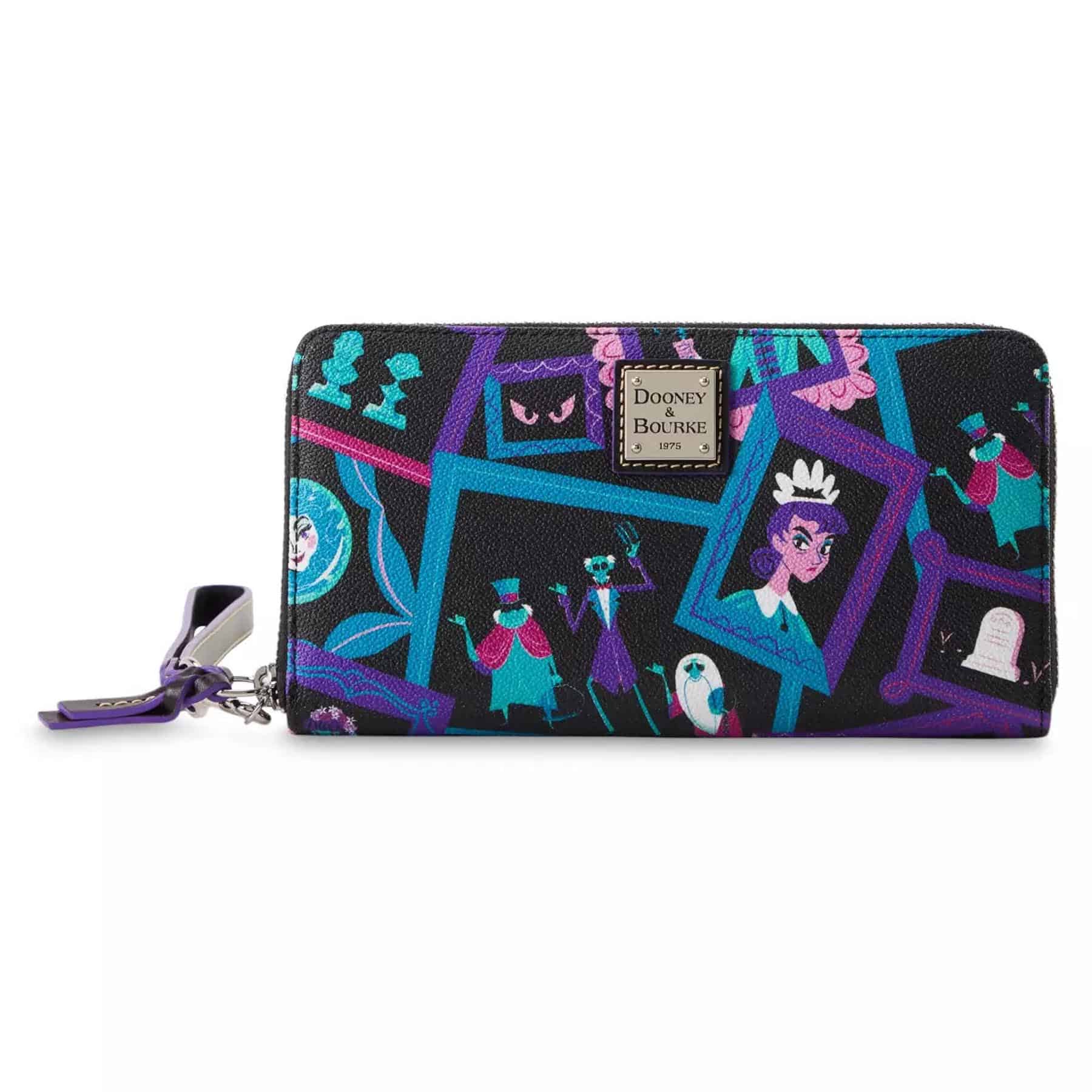 Find this style available on shopDisney while supplies last.
The Haunted Mansion Dooney and Bourke Domed Crossbody Bag
Next, we have the domed crossbody. It's a fun shape for the bag and is accented nicely with silvertone hardware and black trim.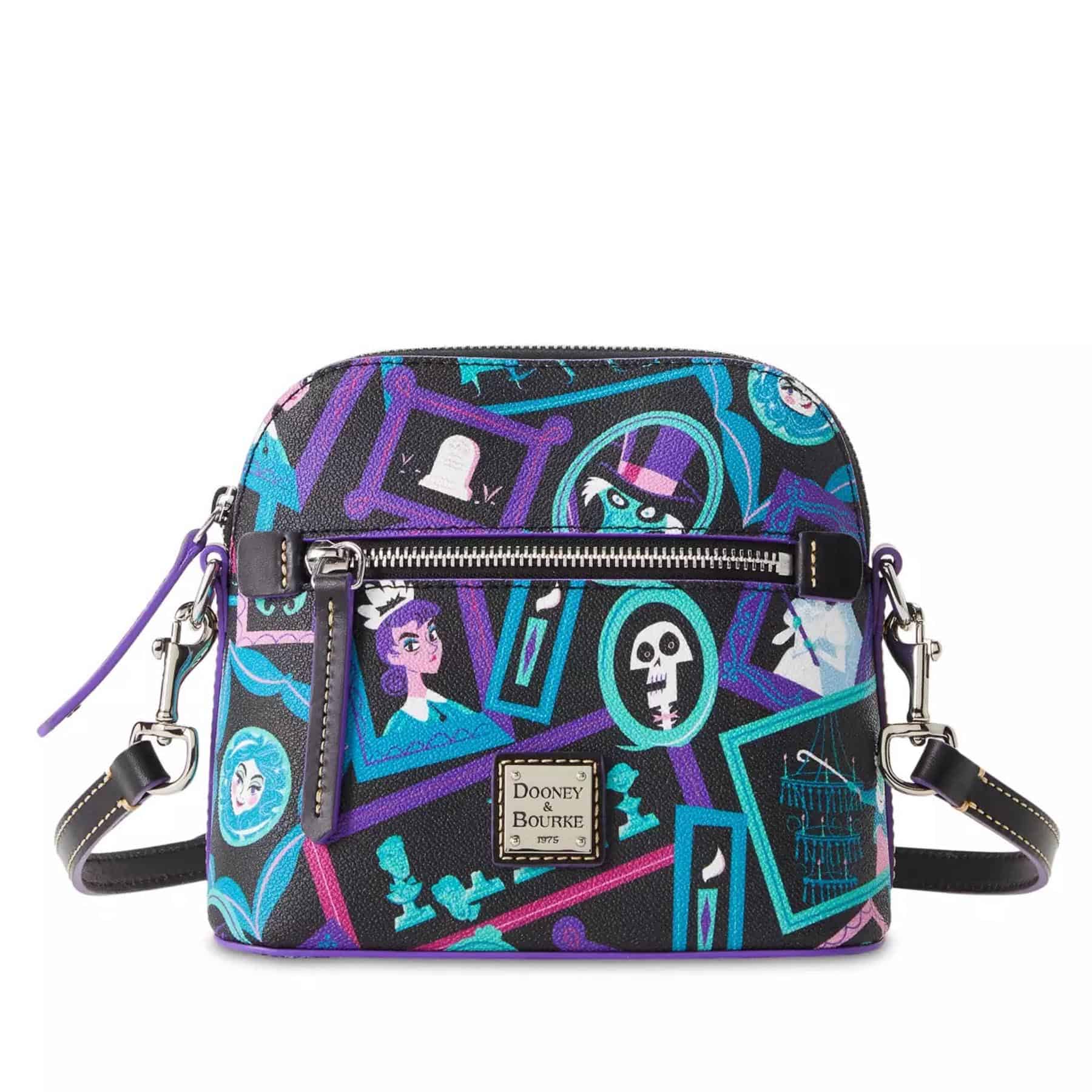 For more details, find the crossbody style on shopDisney.
The Haunted Mansion Dooney and Bourke Tote Bag
Lastly, a tote bag rounds out the collection. As always, this style is often the first to disappear!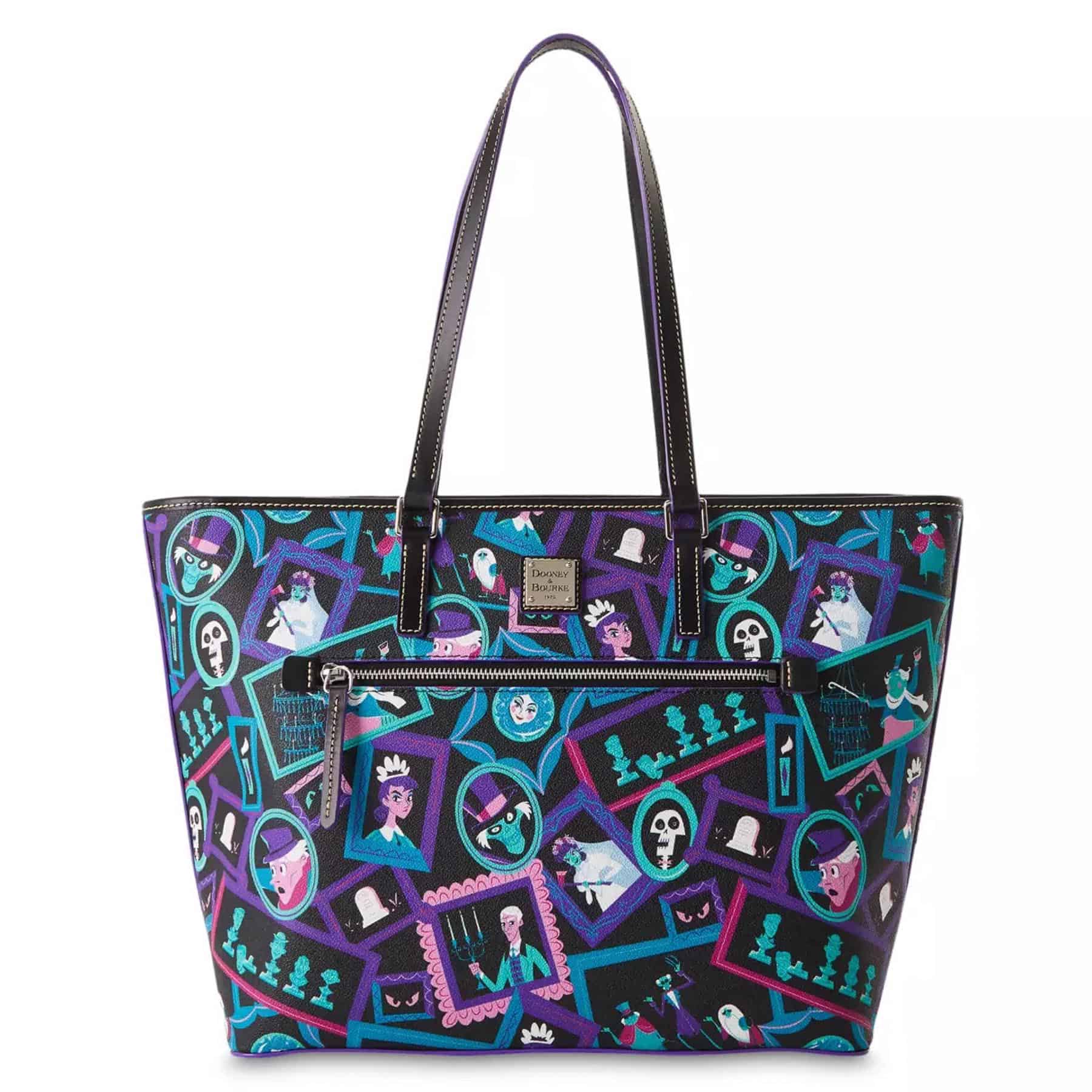 Check availability for the Haunted Mansion Dooney and Bourke tote bag on shopDisney.
Overall, this is a positively frightful (in the best way) collection. If you're considering a purchase, remember that the print's placement varies from bag to bag. But given the popularity of The Haunted Mansion attraction, these pieces will likely sell out more quickly than most styles.
For more Disney Dooney and Bourke, we have a complete guide. Or you might enjoy a few other popular timelines of Disney merchandise:
This new 2023 Haunted Mansion Dooney and Bourke was released on July 10, 2023.