Aladdin Dooney and Bourke Collection Celebrates 'Aladdin's' 30th Anniversary
Think black background, peacock feathers, and Princess Jasmine. What do you have? A new Aladdin Dooney and Bourke Collection that's celebrating the film's 30th anniversary.
This new collection features two styles of handbags–a barrel bag and a shopper tote. An all-over print and goldtone hardware finish this pretty look.
Below we'll preview each new piece of the new Aladdin Dooney and Bourke collection. I'll place the link to shopDisney for more details underneath each handbag. Happy shopping or browsing!
Update: The following Disney Dooney and Bourke collection have been marked down and should sell out soon. Photos below are left to reference the styles released with the collection. (March 18, 2023.)
Disclosure: This page has affiliate links meaning Resorts Gal may be compensated if you make a purchase. These come at absolutely no cost to you and help support our business.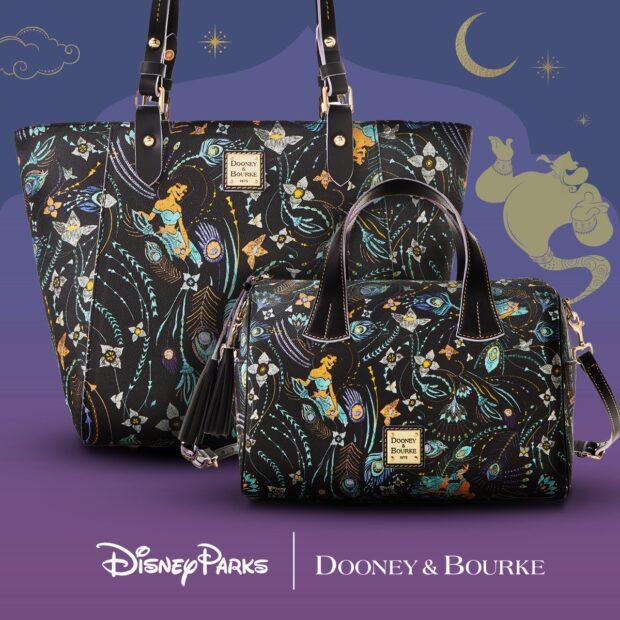 Aladdin 30th Anniversary Dooney and Bourke Bag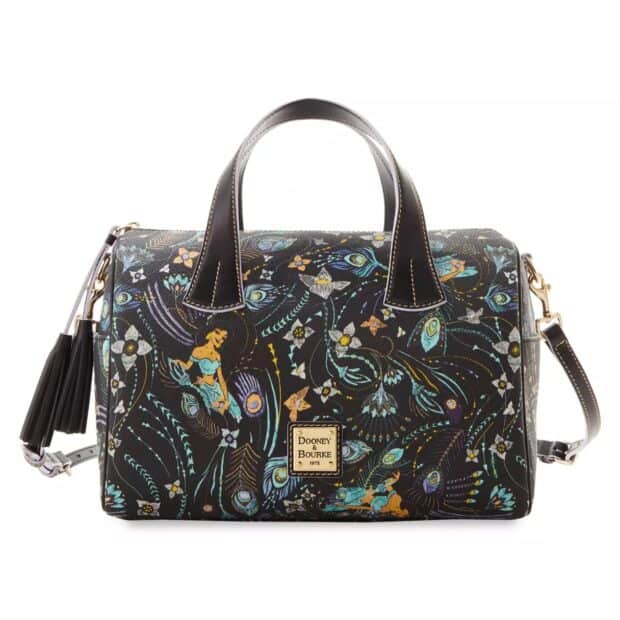 Find out more details about this barrel bag here on shopDisney.
Aladdin 30th Anniversary Dooney and Bourke Tote Bag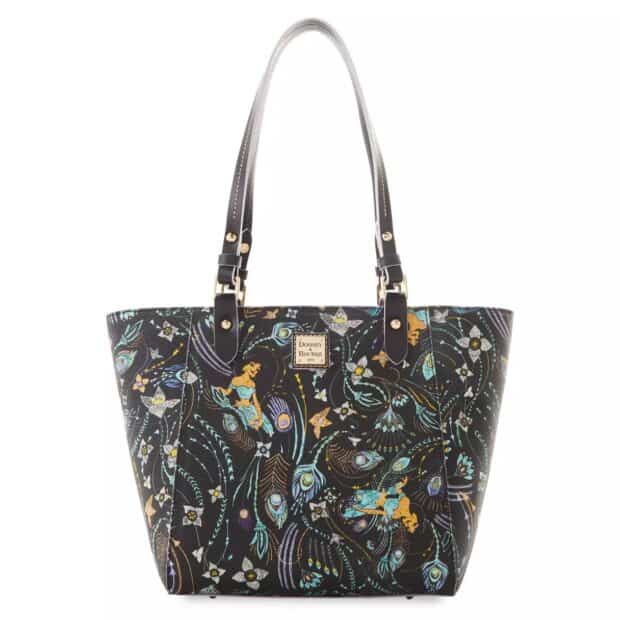 This shopper tote is available here on shopDisney while supplies last.
I don't know about you, but I love the look of this print. It's unique from most we've seen lately.
And let's face it, we've seen more Dooney and Bourke bags this last year than any of us could have ever anticipated. However, that's likely due to all the shipping and container issues from the year before.
Hopefully, we'll see a more reasonable number of Disney Dooney and Bourke Collections in 2023. For other popular timelines, you might enjoy the following:
What do you think of this new Aladdin Dooney and Bourke Collection featuring Jasmine? Will you consider purchasing a piece? Or are you hoping to see a particular character in an upcoming print?