Fun Disney Bath Toys and Towels
Disney bath toys and towels make for a fun and unique gift item. They are one of those unexpected gifts that most new moms will be thankful to receive. Bath toys are also a baby gift that a growing child can use for several years.
With that thought in mind, I wanted to list a few sets of Disney bath toys. When my son was younger, these kinds of sets were often hard to find in the store. At least, they used to be. I haven't needed to purchase any lately.
Disney bath toys can be paired with a towel designed for children and a new pair of pajamas. Below, I'll share a few ideas I've put together if you want to find a memorable gift for friends or family.
Disclosure: This page has affiliate links, meaning Resorts Gal may be compensated if you make a purchase. These come at absolutely no cost to you and help support our business.
This article was updated on March 16, 2023.
Disney Bath Toy Sets
First up, we have a Disney Princess bath toy set. This set features Rapunzel, Tiana, Cinderella, Belle, and Jasmine.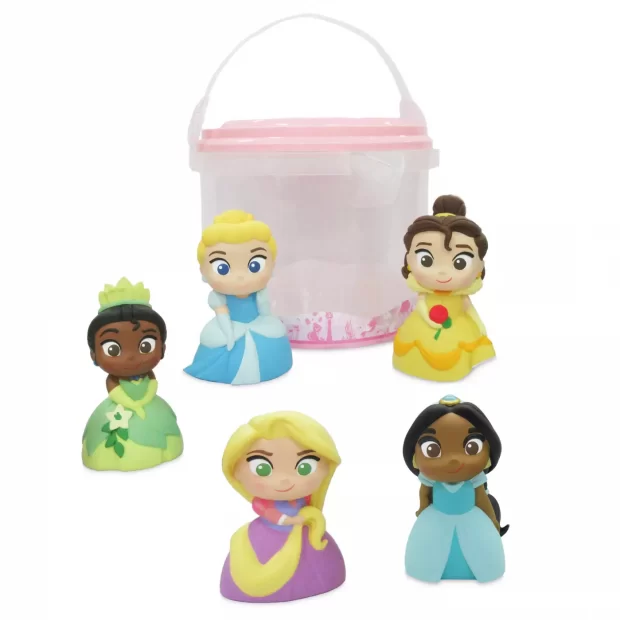 Check here on Amazon for availability.
Star Wars Bath Set
May the force be with you if your child doesn't enjoy bath time!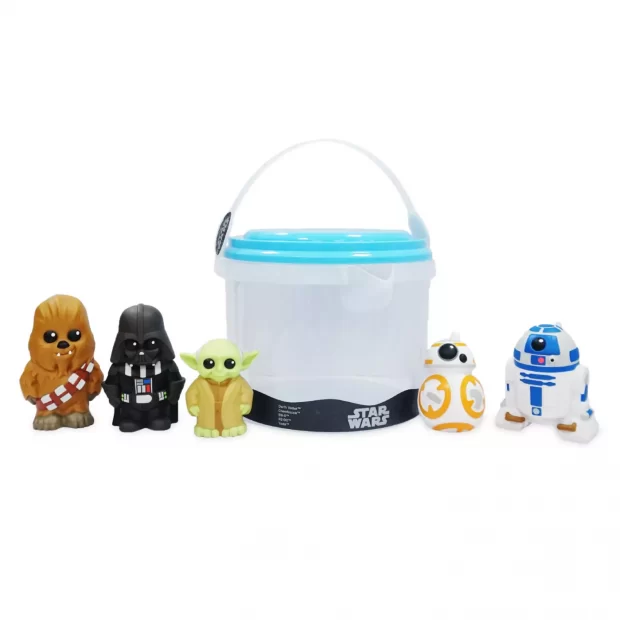 Find this precious set here on shopDisney.
Moana Disney Bath Toy Set
When her movie was first released, anything related to Moana was challenging to find. I know because I traipsed all over Walt Disney World looking for anything Moana. So I'm always grateful to see products associated with the movie.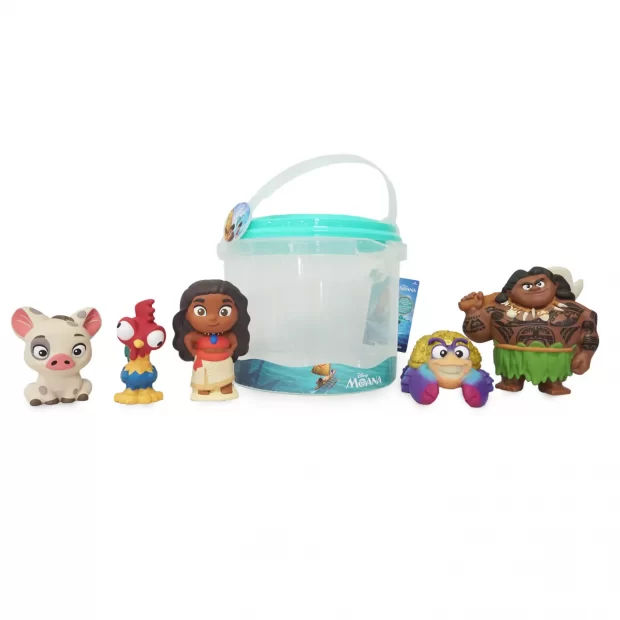 Check here for availability on shopDisney.
Ariel Bath Toy Sets
I don't think that you could look at this set without smiling. Even Ursula has that look like – I can't believe they turned me into a bath toy!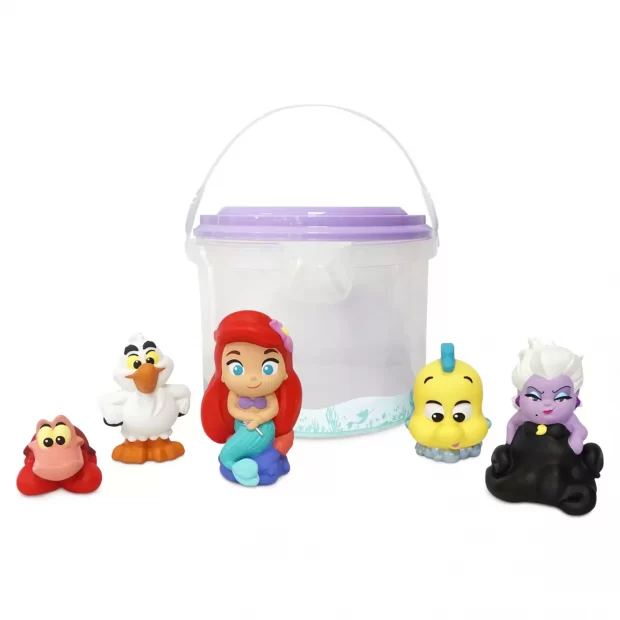 This set is available here on Amazon.
Toy Story Disney Bath Toys
Everyone's favorite space ranger and cowboy team up with a few other Toy Story pals for a fun bathtime surprise. Check out the cartoon short Partysaurus Rex while you're at it.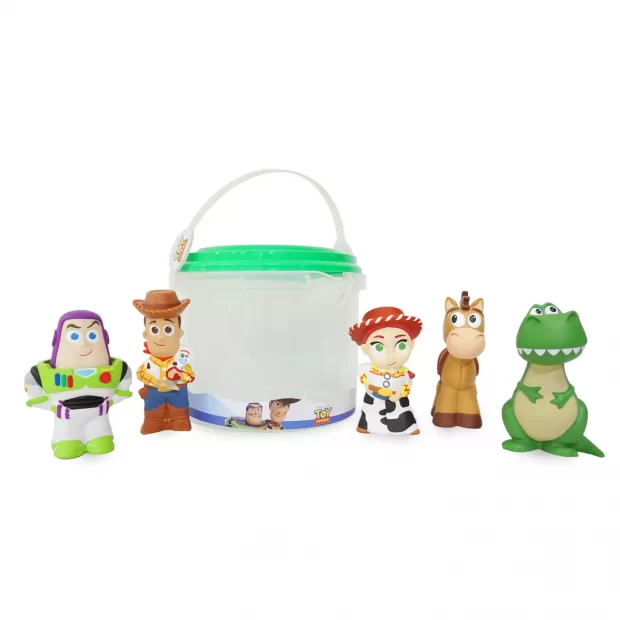 The Toy Story bath set is available here on shopDisney. Or you can check out this set here on Amazon.
Mickey Mouse Bath Toys
This bath set is geared more toward toddlers ages and up. In addition, it offers a fun interactive car wash feature.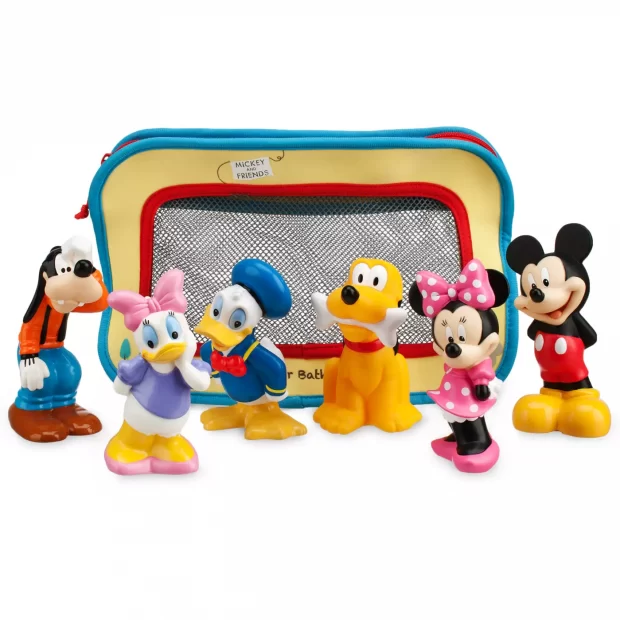 To read more about this Mickey Mouse Bath Play Set, try here.
Minnie Mouse Water Park Bath Play Set
And for the gals, here's a Minnie Mouse set perfect for bath time!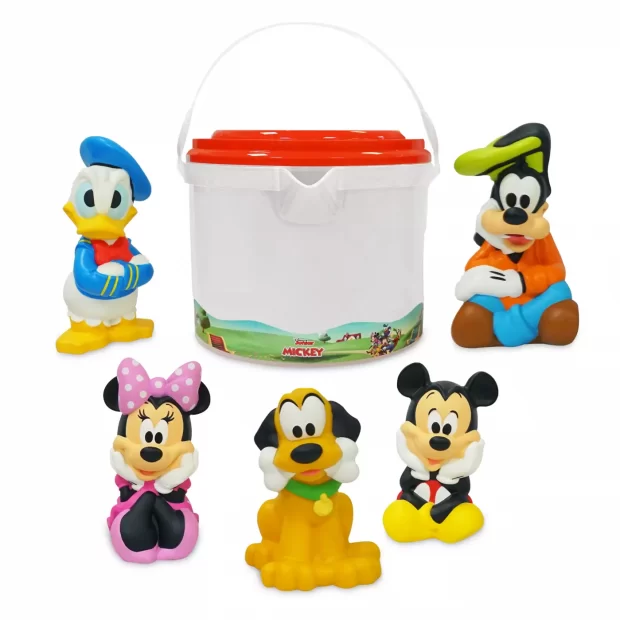 Find Minnie's Bath Toy set here on shopDisney.
Avengers Disney Bath Toys Set
An Avengers bath set is also perfect for the tiny superhero in your life. Turn on the Guardians of the Galaxy soundtrack in the background. It's important to start early when it comes to teaching our kids to have good taste in music.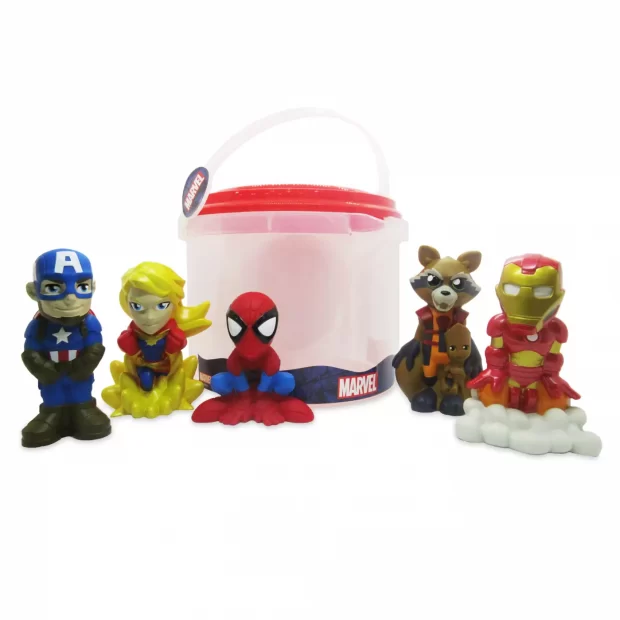 Disney Marvel Bath Toys are here on shopDisney.
Frozen Bath Toy Set
Surprise, surprise, there's even a Frozen bathtub set. Just make sure not to melt Olaf!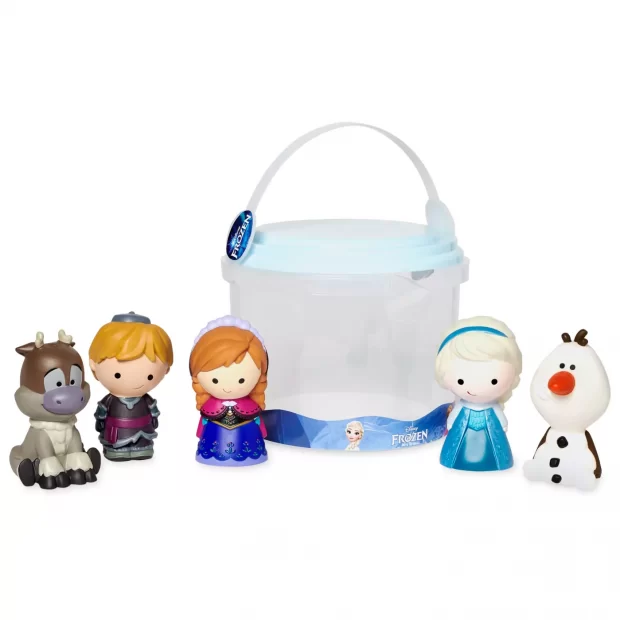 Find this Frozen Disney bathtub toy set here on Amazon.
Winnie the Pooh Bath Toy Set
And these bath toys will make the perfect friends for your tiny one. If only we could all have a set of close friends like this. Christopher Robin was fortunate to have his friends in the Hundred Acre Wood.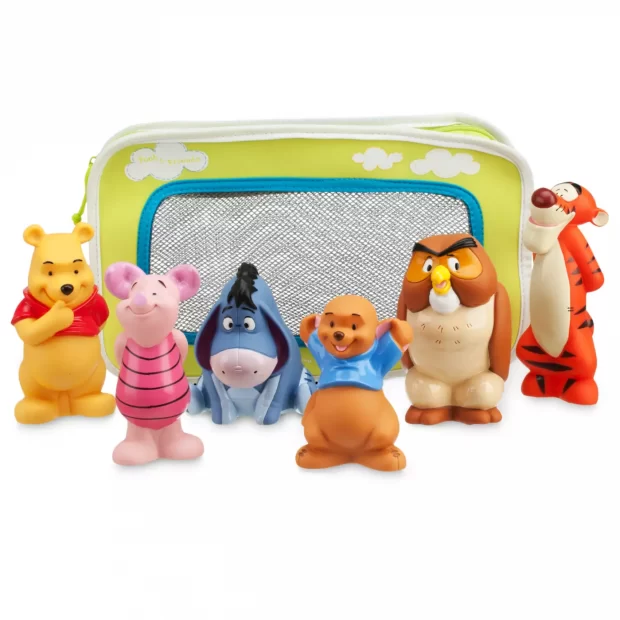 We could all learn a few lessons from these characters. This bath toy set is available here.
I hope this review inspired you with some fresh ideas for a fun baby gift. Being a new mom is wonderful but also a big learning experience. Those fortunate enough to have children tend to learn and grow with them.
Looking back, I'm so thankful for all the gifts and extra help I received along the way.
If you are looking for Disney-related products, you might enjoy some of the popular timelines on the Disney Shop section of the site.
Resorts Gal specializes in resort reviews at Walt Disney World. You might enjoy a classic like our review of Disney's Boardwalk Inn.
Did you find the set of Disney bath toys you were looking for? Let me know in the comments!