Cheshire Cat Merchandise on shopDisney
Being a fan of the Cheshire Cat, I noticed that shopDisney recently released a few new pieces from Alice In Wonderland featuring the beloved cat.
Below are a few pieces of the line, and I've updated the review to add in several other fun Cheshire items!
Disclosure: There are affiliate links on this page, meaning Resorts Gal may be compensated if you make a purchase. These come at absolutely no cost to you and help support our business. Images are courtesy of shopDisney.
Cheshire Cat Necklace – Alice in Wonderland
If you love the Cheshire Cat, you'll love this new necklace featuring him!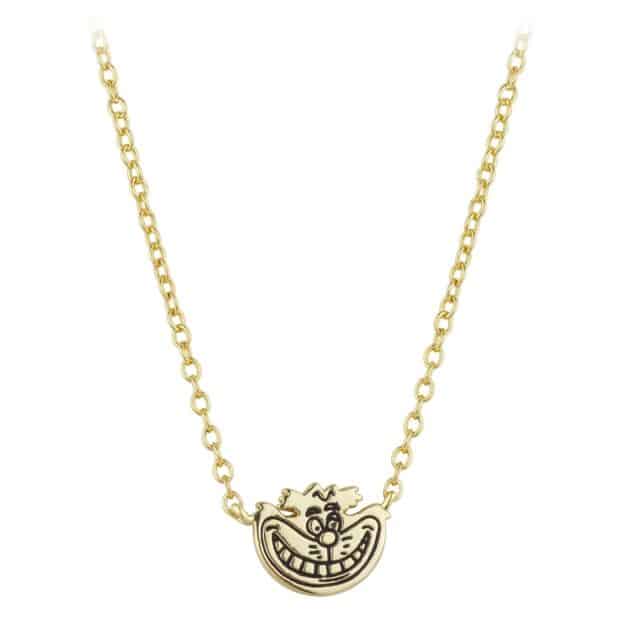 Find out all the details about this piece here on shopDisney. (Sold Out)
Alice in Wonderland Charm Necklace
Or you might prefer this beautiful charm necklace that features our favorite disappearing act…I mean, cat.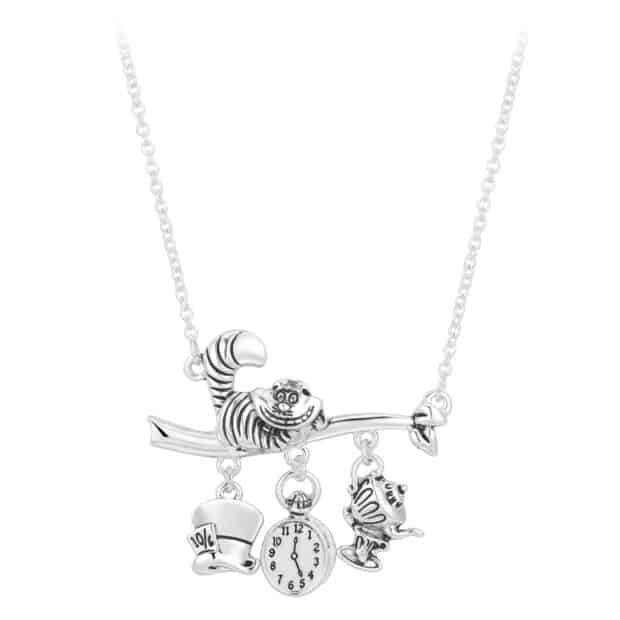 Find out more about this necklace here on shopDisney. (Sold Out)
Alice in Wonderland Dress for Women by Her Universe
This dress is a keeper. It features nice colors, accents, and the Cheshire Cat is perfectly placed on the skirt.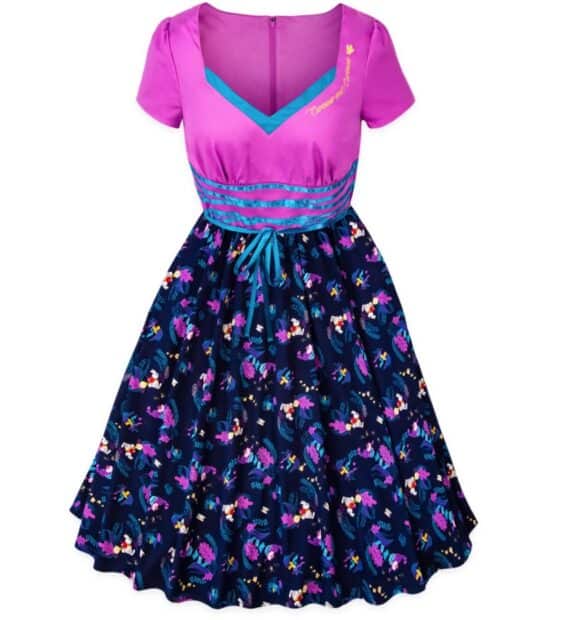 Find this pretty dress featuring the Cheshire Cat here on shopDisney. (Sold Out)
Cheshire Cat Smile Mug – Alice in Wonderland
Start your morning with the goofy smile on this fun mug. I'm sure we're all a little mad in the mornings until we get that first cup of coffee in our system.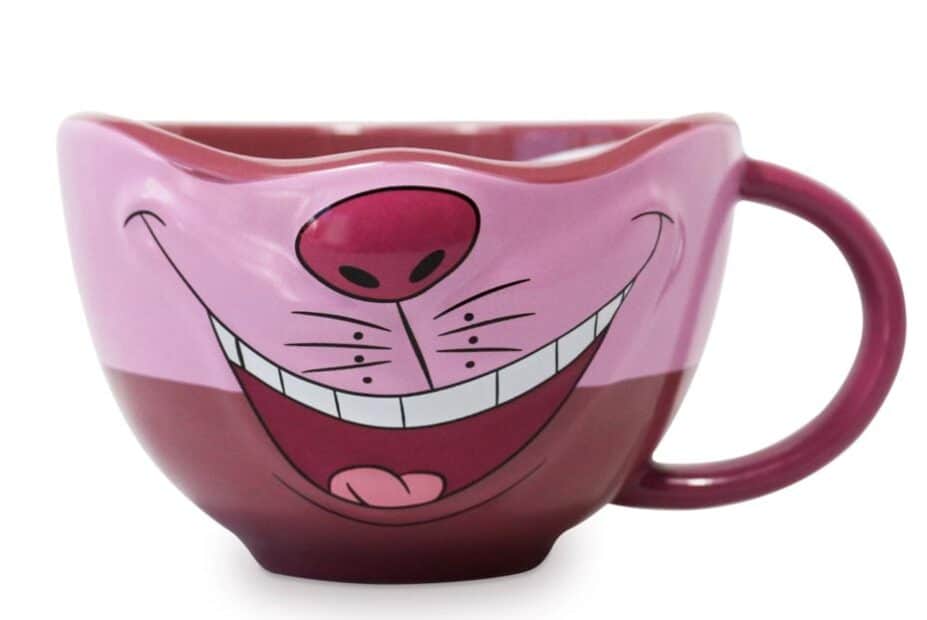 The mug is available here while it lasts!
Alice in Wonderland Color-Changing Mug
Or you might like this mug that has a Cheshire Cat color change feature.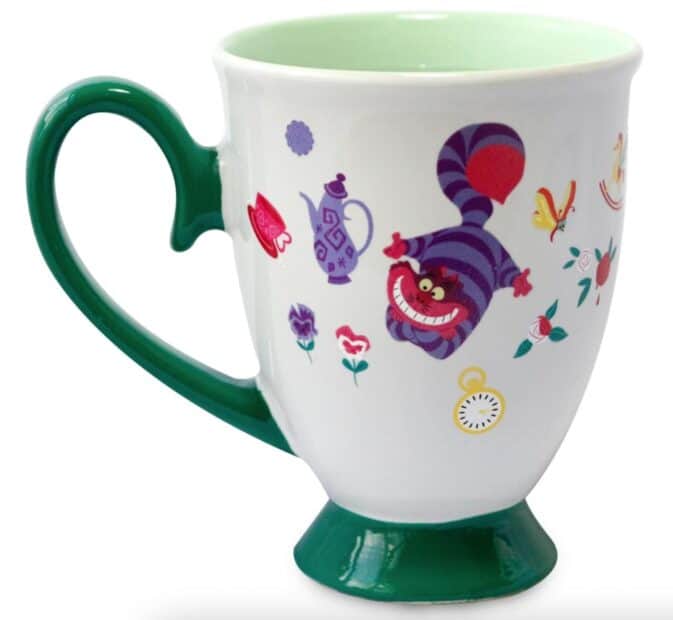 Check availability for this one here on shopDisney. (Sold Out)
Cheshire Cat Flair Bag Charm – Alice in Wonderland
Add a little flair to one of those Kate Space Alice in Wonderland Bags with this one!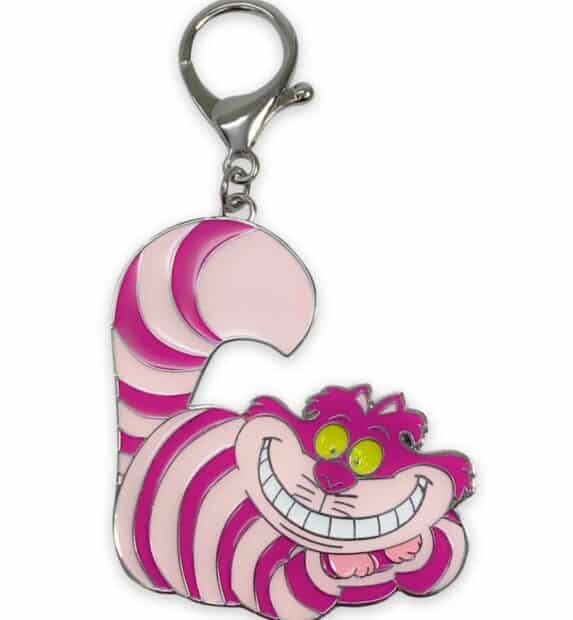 Find it here on shopDisney. (Sold Out)
Cheshire Cat Mad Tea Party Bangle Set by Alex and Ani
The main charm on this Cheshire Cat Alex and Ani bangle says, "We're all mad here." Don't you love it?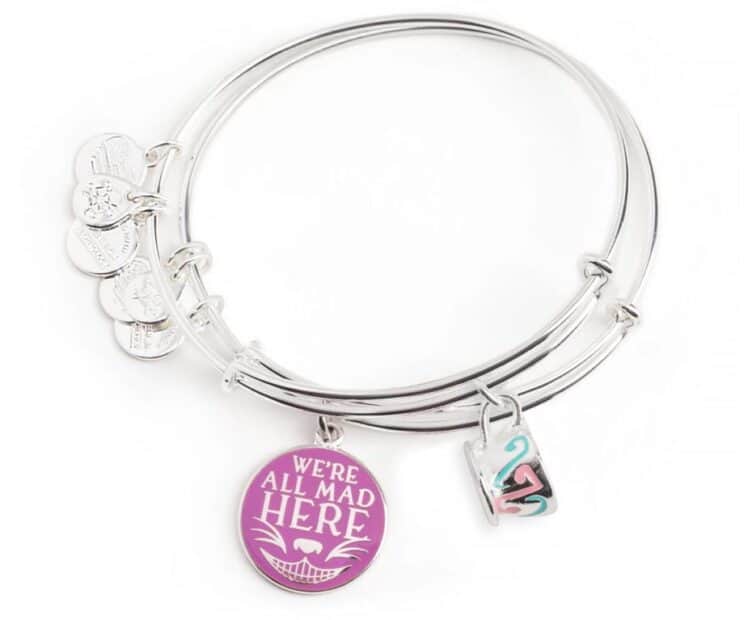 This cute Alex and Ani bangle bracelet is available here on shopDisney.
Cheshire Cat Baseball Cap for Adults – Alice in Wonderland
Throw on this hat on your way out to the parks or wherever else you're headed!
It will definitely tame that summertime mad hairstyle we're all sporting.
Cheshire Cat Plush
This Cheshire cat plush makes for perfect snuggles with its furry pin-striped coat.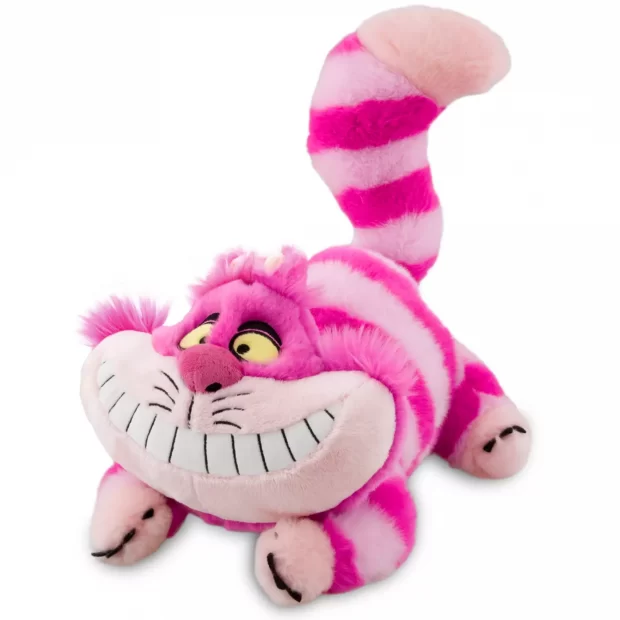 Check here on shopDisney.
"A Date with Wonderland" Giclée on Canvas by Trevor Carlton
This limited edition Alice in Wonderland art will make the perfect present for fans of Cheshire Cat merchandise.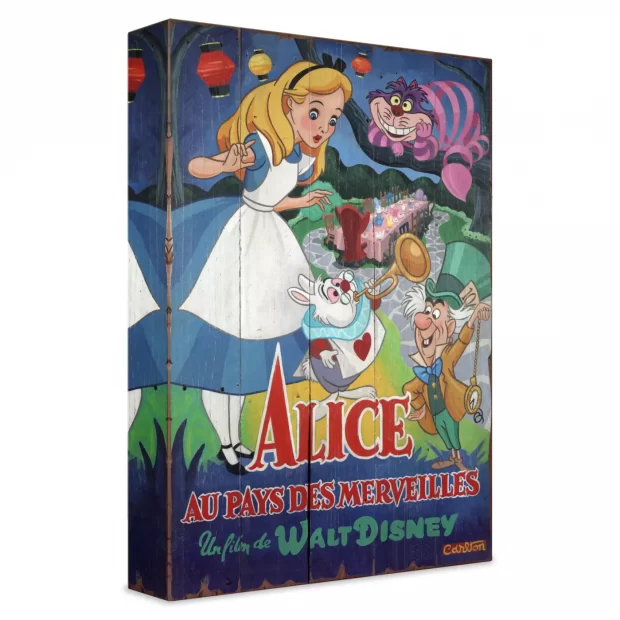 Find it here while available on shopDisney. Unfortunately, these are limited to 1500 pieces.
Alice in Wonderland "Cheshire Way" Giclee Art
And if you are looking for something on the higher end of things, this Cheshire Giclee would be a wonderful addition to any art collection. It is from a limited edition of 195 pieces, with each piece individually numbered.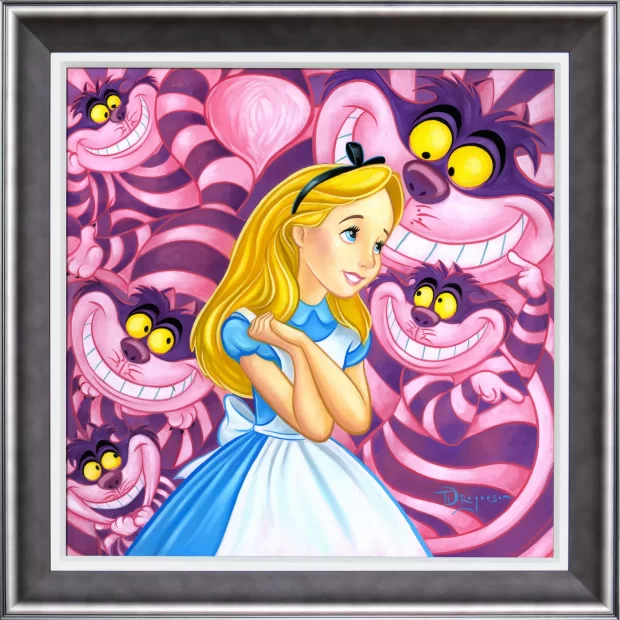 Sold Out.
Preview all of the available items here on shopDisney.
Make sure to check out some of our other popular Disney product's timelines below:
Resorts Gal specializes in providing information to help plan a Walt Disney World vacation. Some of our most popular articles are listed in our Disney World Resort Reviews. One of our favorites is Disney's Beach Club Review.
It's even listed in our review of the best pools at Disney World. The Beach Club has an amazing pool, Stormalong Bay, that's more like a mini-water park than a pool. Or you might consider its sister resort next door, Disney's Yacht Club.
Related: Disney's Yacht Club Review
Hopefully, you were able to find a few pieces of Cheshire Cat merchandise for your collection. Let me know what kind of pieces you enjoy the most!