New 2022 Dumbo Dooney and Bourke Release
Don't just fly. Soar with this new Disney Dumbo Dooney and Bourke Collection now available on shopDisney and in the Disney Parks!
This new Dumbo design features an all-over black and white print. And the bag has a pretty hot pink trim! Let's take a closer look at each piece.
Update: The following Disney Dooney and Bourke collection has sold out. Photos below are left to reference the styles released with the collection. 
Disclosure: This page has affiliate links, meaning Resorts Gal may be compensated if you make a purchase. These come at absolutely no cost to you and help support our business.
Dumbo Dooney and Bourke Small Zip Sac
One of the best parts about this collection, besides its Dumbo, are the different styles released! For instance, this small zip sac is adorable!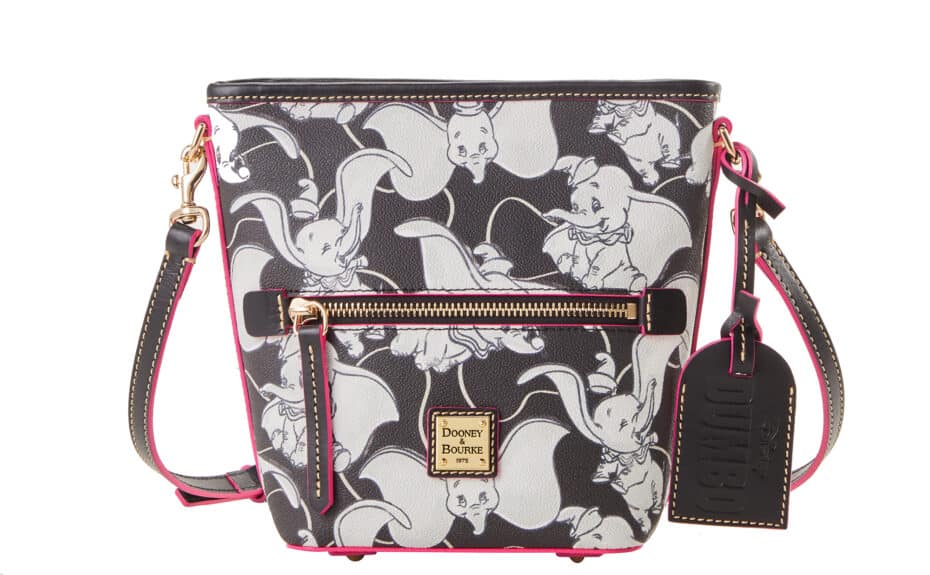 Sold Out.
Dumbo Dooney and Bourke Drawstring Bag
My favorite piece of the collection is the drawstring bag. This bag resembles a hobo style, with a pretty drawstring closure that compliments the look.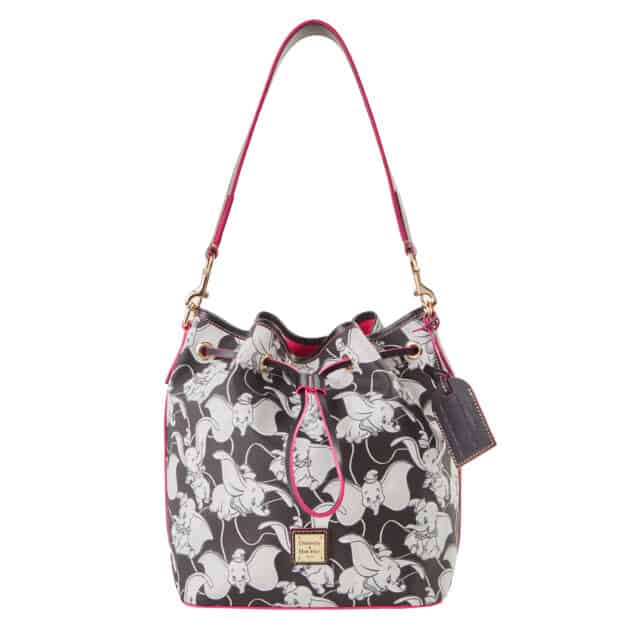 Sold Out.
Dumbo Dooney and Bourke Shopper Tote
And lastly, here is the shopper tote, the perfect bag for day trips and outings. Or for those of you who like to carry a little extra!
Sold Out.
As always, I hope this article was helpful in your handbag search!
For more information, check out our list of the entire Disney Dooney and Bourke collections. You might also enjoy a few of these other popular Disney merchandise articles.
So, what do you think about this new 2022 Dumbo Dooney and Bourke Collection? Will you be adding any of the pieces to your personal collection?