Alice in Wonderland Kate Spade Collection
Surprise, surprise! Kate Spade has released a new Alice in Wonderland collection on shopDisney. The moment I saw these new looks and pieces, I knew I had to share them with you.
Alice in Wonderland is a classic, and so are these bags. As of this morning, there are five pieces, and with the looks of these, I bet they won't last long.
Here they are! Unfortunately, the majority of this collection sold out quickly, but you can still preview the pieces below.
Cheshire Cat Wallet by kate spade new york – Alice in Wonderland
We'll start with this Kate Spade wallet featuring the Cheshire Cat from Alice in Wonderland. The leather matches his stripes! And you can see that silly grin as he almost blends into the scene in the right-hand corner. I love the boldness of these colors and think this wallet would look great with a black handbag.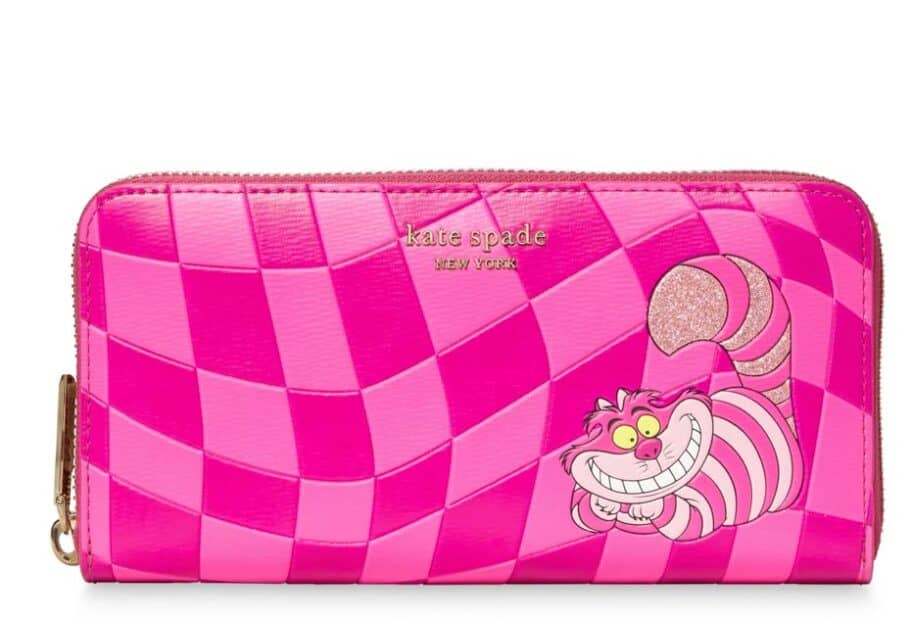 Find it here on shopDisney. Unfortunately, this one sold out fairly quickly!
Alice in Wonderland Crossbody Bag
Speaking of black bags, this crossbody is super cute with Alice carrying the "Drink Me" bottle. And the checkerboard floor at the bottom is a nice touch.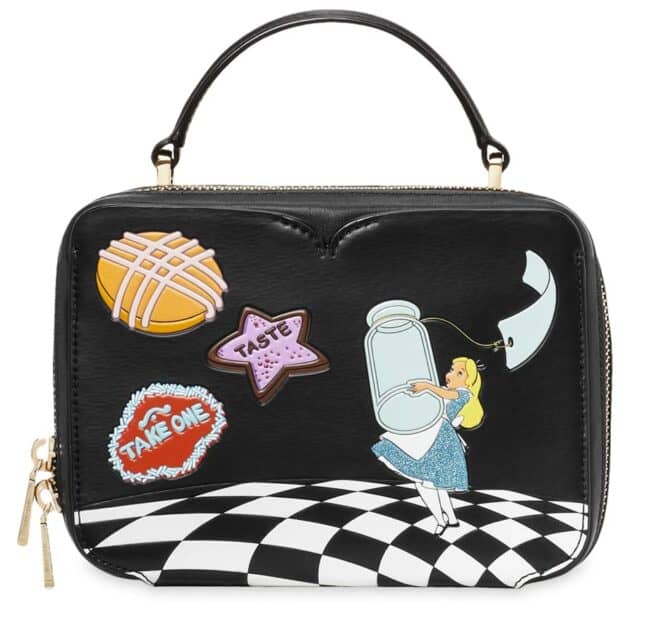 Which one would you take? I wish I had better news, but this one has disappeared like the Cheshire Cat!
Alice in Wonderland Bottle Crossbody Bag
I have to admit this is my favorite of the new collection. As Alice sits and wonders what exactly to do, this bottle takes on a whole new life as a crossbody bag. From the chain strap to the leather tag and spade closure at the top, every detail is stunning.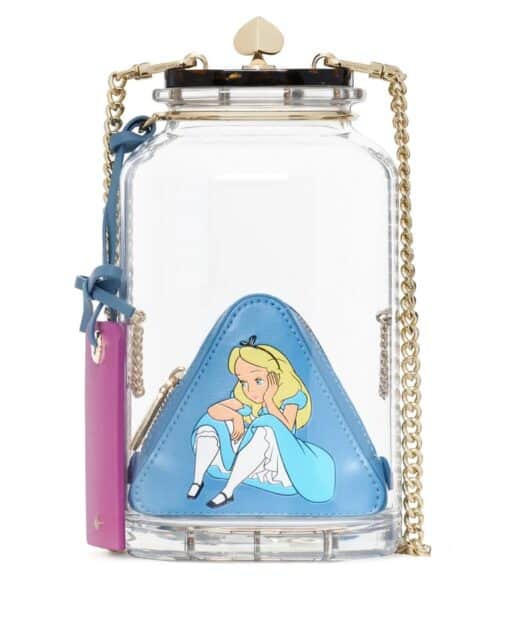 I wouldn't mind owning this one! I guess too many people wanted to "drink me." This adorable piece has already sold out.
Cheshire Cat Medium Backpack by kate spade new york
Backpack lovers will adore this solid black Kate Spade back featuring the Cheshire cat down on the bottom pocket. It almost looks as if he's about to disappear.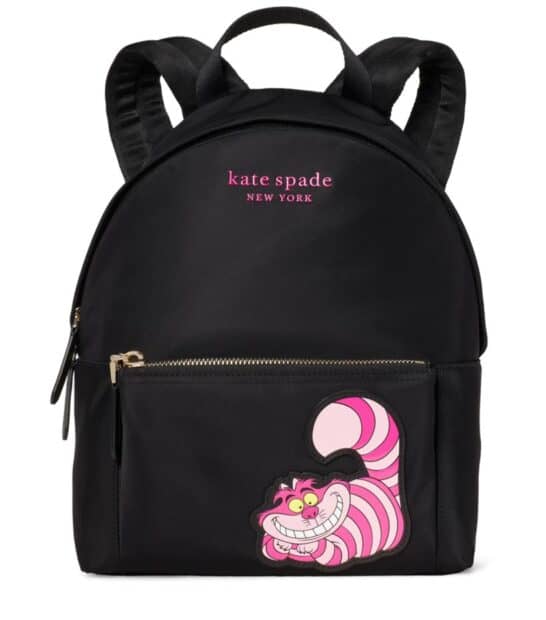 Find it here while available on shopDisney. (Another vanishing act!)
Alice in Wonderland Medium Tote by kate spade new york
Lastly, this beautiful shopper tote is a nice size with the same print as the crossbody we saw earlier. Like all the other pieces, it's good-looking.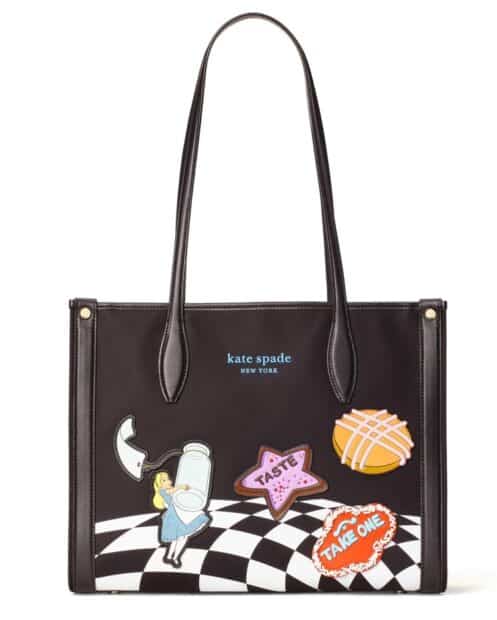 Adorable, isn't it? Good luck finding these on the resale market. Stay tuned for more Alice in Wonderland-themed merchandise!
For more fun Disney pieces, you might like to check out these
Will you be falling down the rabbit hole today and purchasing one of these Alice in Wonderland Kate Spade bags?