The Rescuers Collection by Dooney and Bourke
A new Dooney and Bourke collection featuring The Rescuers is now available on shopDisney. This new print features Bernard, Miss Bianca, Orville, and other fun characters we rarely see.
The styles released with this collection include a crossbody, a drawstring hobo, and a shopper tote. We'll preview each one in more detail below.
Disclosure: This page has affiliate links, meaning Resorts Gal may be compensated if you make a purchase. These come at absolutely no cost to you and help support our business.
Update: The following Disney Dooney and Bourke collection has sold out. Photos below are left to reference the styles released with the collection. 
The Rescuers Dooney and Bourke Camera Bag
Here we have the camera bag, the perfect style for this collection! I always think of a camera bag as a fun look to take along while traveling. And traveling sounds very much like The Rescuers.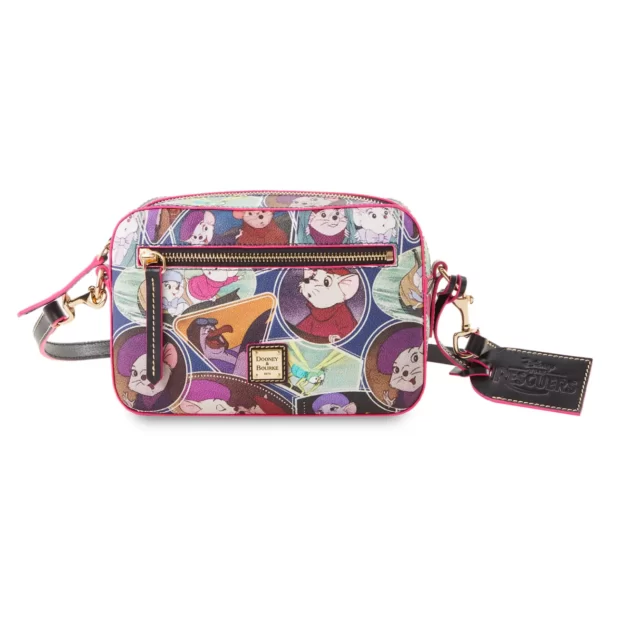 Sold Out.
The Rescuers Drawstring Hobo by Dooney and Bourke
My personal favorite of the available styles is this drawstring hobo-shaped handbag. The gathering at the top of the closure is a fun look. These bags all feature a removable leather tag with The Rescuers logo.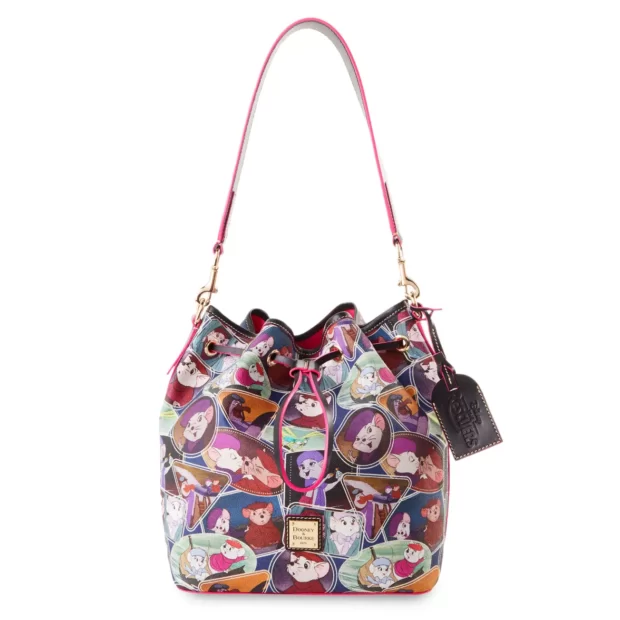 Sold Out.
The Rescuers Shopper Tote by Dooney and Bourke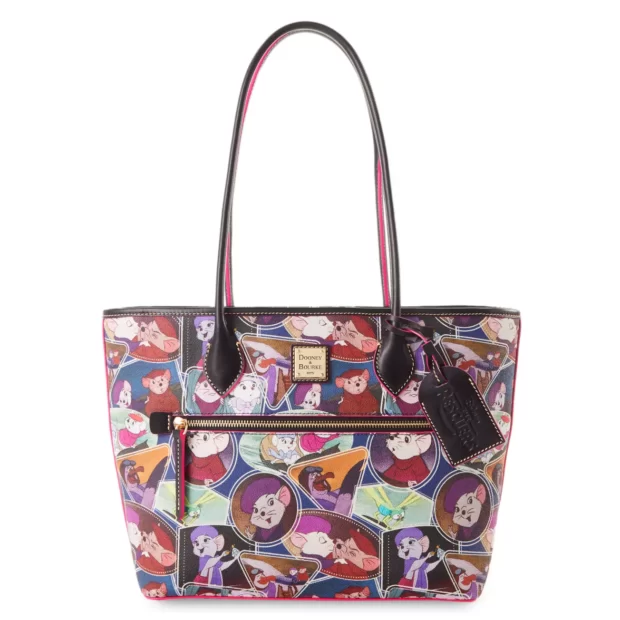 Sold Out.
Additionally, you can view all of the available Disney Dooney and Bourke bags here on shopDisney. Or, if you like, we keep a timeline of new Disney Dooney and Bourke handbags.
For more Disney merchandise timelines, you might enjoy the following:
So what are your thoughts on this new Dooney and Bourke collection featuring The Rescuers? Will you add this one to your collection?