Steamboat Willie Dooney and Bourke Collection
Steamboat Willie meets Dooney and Bourke, anyone? This latest designer handbag collection features Mickey Mouse in his first-ever cartoon, Steamboat Willie.
The new Dooney and Bourke print was released on February 21, 2022, on shopDisney. The line features a classic white background with black print and red trim details. Goldtone hardware is used on the finishes.
Update: The following Disney Dooney and Bourke collection has sold out. Photos below are left to reference the styles released with the collection. 
Additionally, the links in this review are affiliate links. That means Resorts Gal receives a small commission if you purchase something through one of the links. This comes at no cost to you and helps support our business.
The following styles should be available with this charming set of bags.
Dooney and Bourke Steamboat Willie Crossbody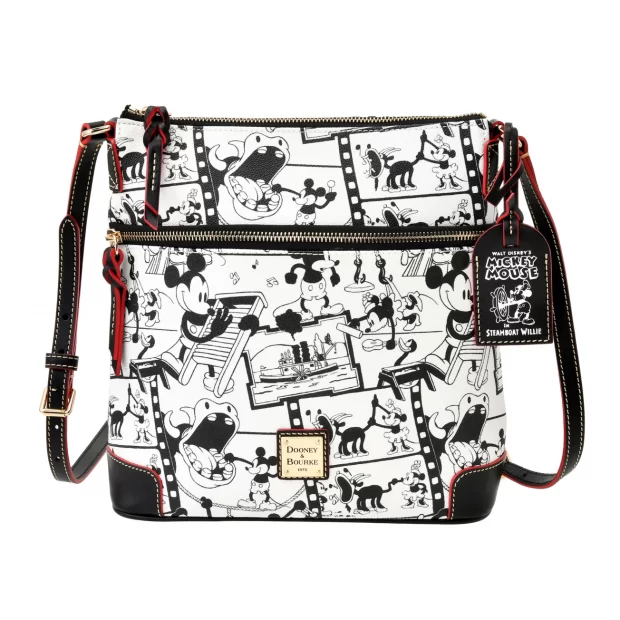 Dooney and Bourke Steamboat Willie Tote Bag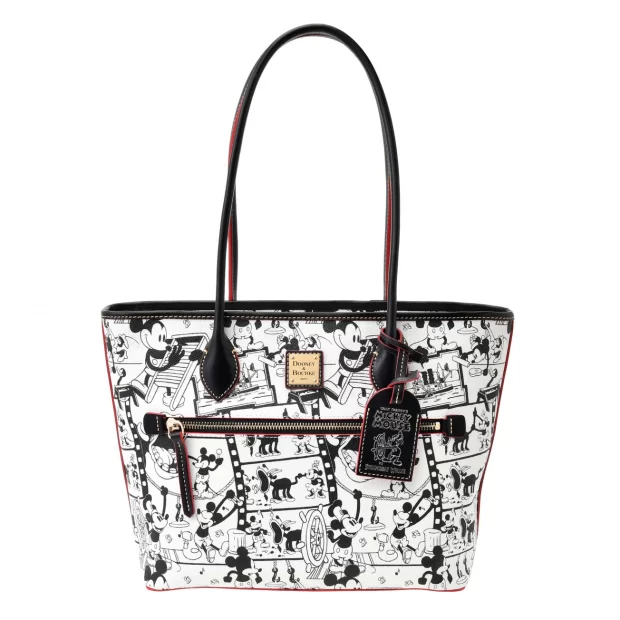 Dooney and Bourke Steamboat Willie Backpack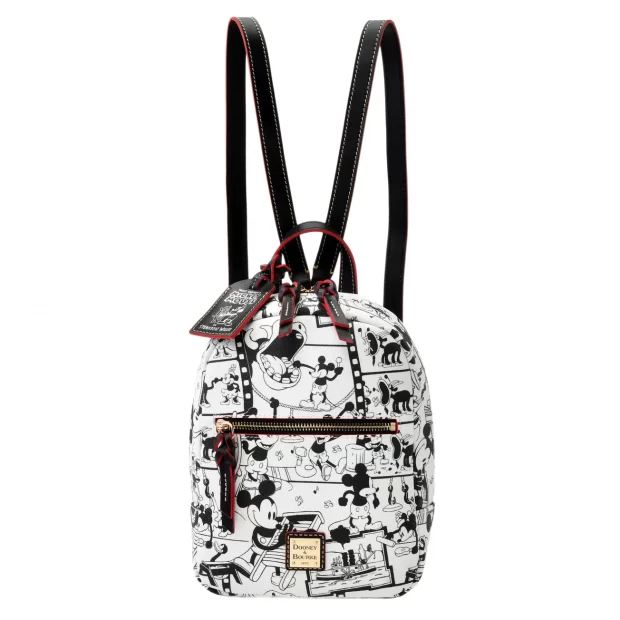 This collection is perfect for all of you Mickey Mouse fans! And since the original cartoon was in black and white, I think this was the ideal look to represent it!
Want to see all of the Dooney and Bourke bags released to date this year? We have a complete timeline of every style released over the last few years.
Related: Dooney and Bourke Disney Handbags Timeline
Additionally, I keep a few other popular timelines going that you might enjoy:
Other 2022 Releases:
So, what do you think about this new Steamboat Willie Dooney and Bourke collection? Will you add a piece to your stash of handbags? Leave a comment below with your thoughts.