Meet Asha from Disney's 'Wish' at Epcot
Asha, from Disney's new animated film Wish, is now meeting guests at Epcot. Her meet-and-greet debuted on November 1st. Since the movie doesn't arrive in theaters until Thanksgiving, this meet-and-greet will likely be available through the remainder of the year.
In the past, we've seen new character meet-and-greets debut ahead of their movies, only to become difficult to find later. For example, Moana met at Disney's Hollywood Studios when the film was released. But not long after, she became a hard-to-find character at Walt Disney World.
It wasn't until this last year that Moana had a traditional meet debut at Animal Kingdom and then Epcot. So, our best guess for Asha is that time will tell. If her movie becomes an immediate hit, we'll probably see her for a long time to come. In the meantime, here's what to expect.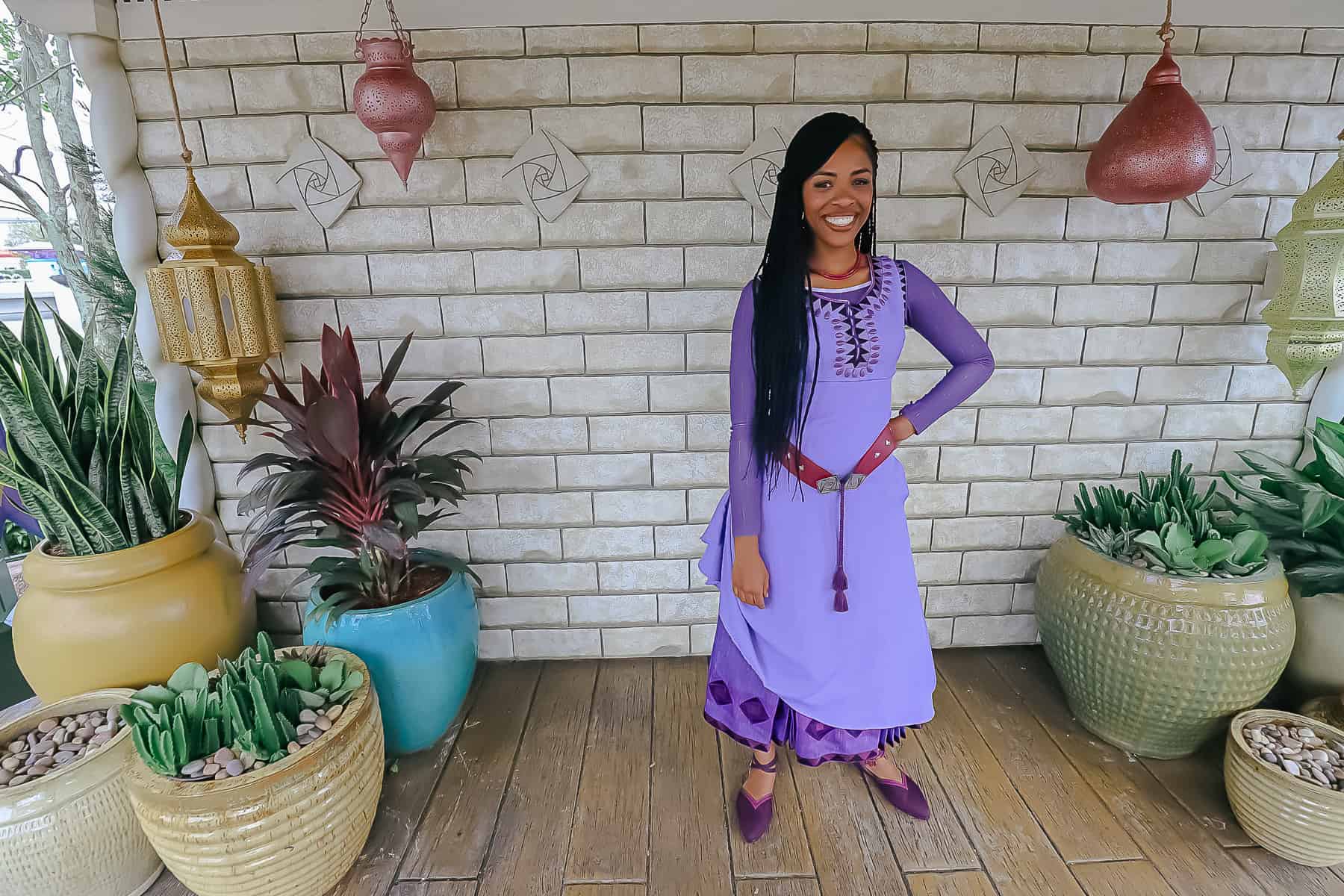 Asha meets at Epcot daily. Her times were listed as "intermittently between 9:30 a.m. and 4:15 p.m." You'll want to check the exact times in the My Disney Experience app on the day of your visit.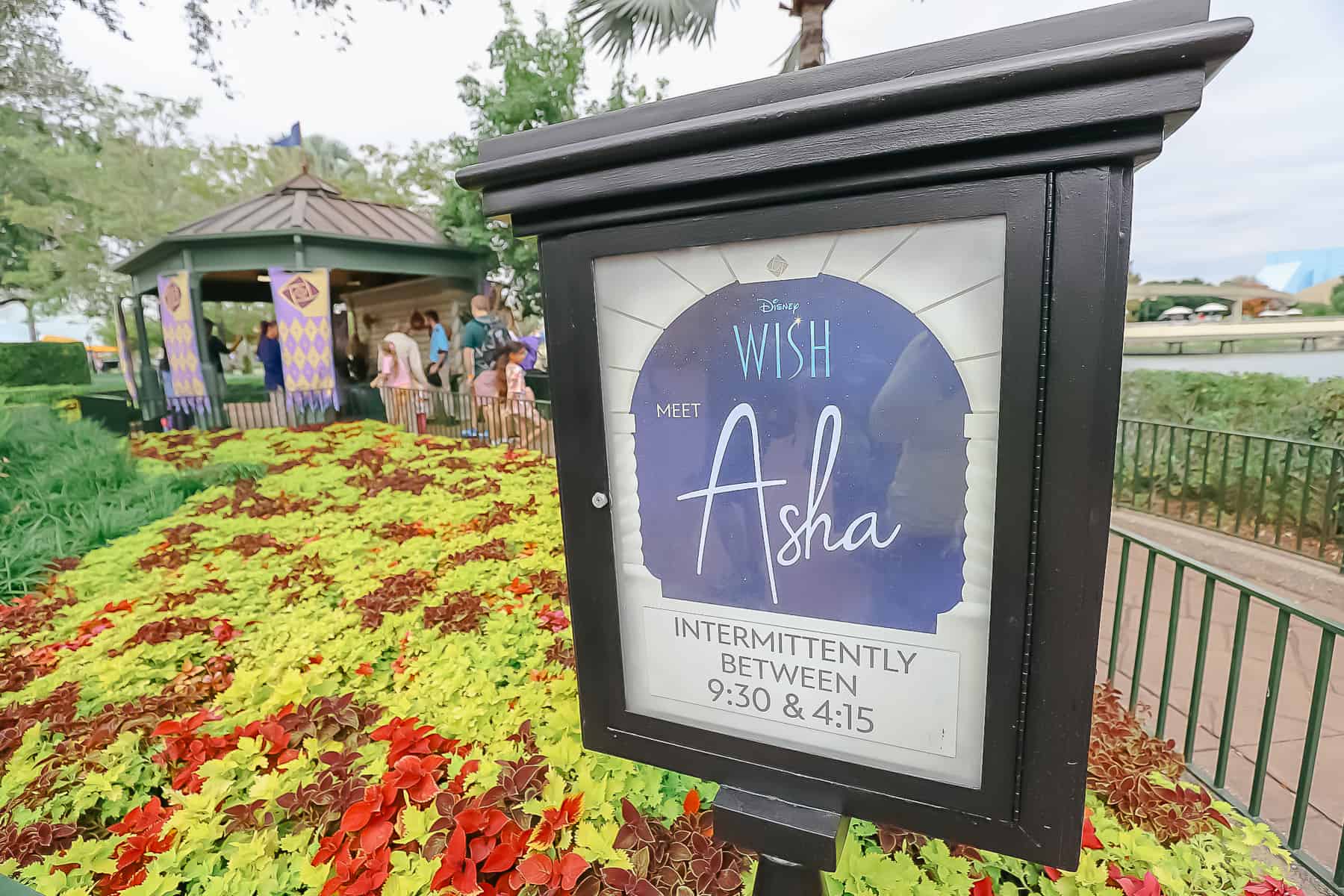 You'll find Asha in the gazebo directly across from Disney Traders along the World Showcase Promenade. This is where Pluto formerly met and, at one time, Duffy, many years ago.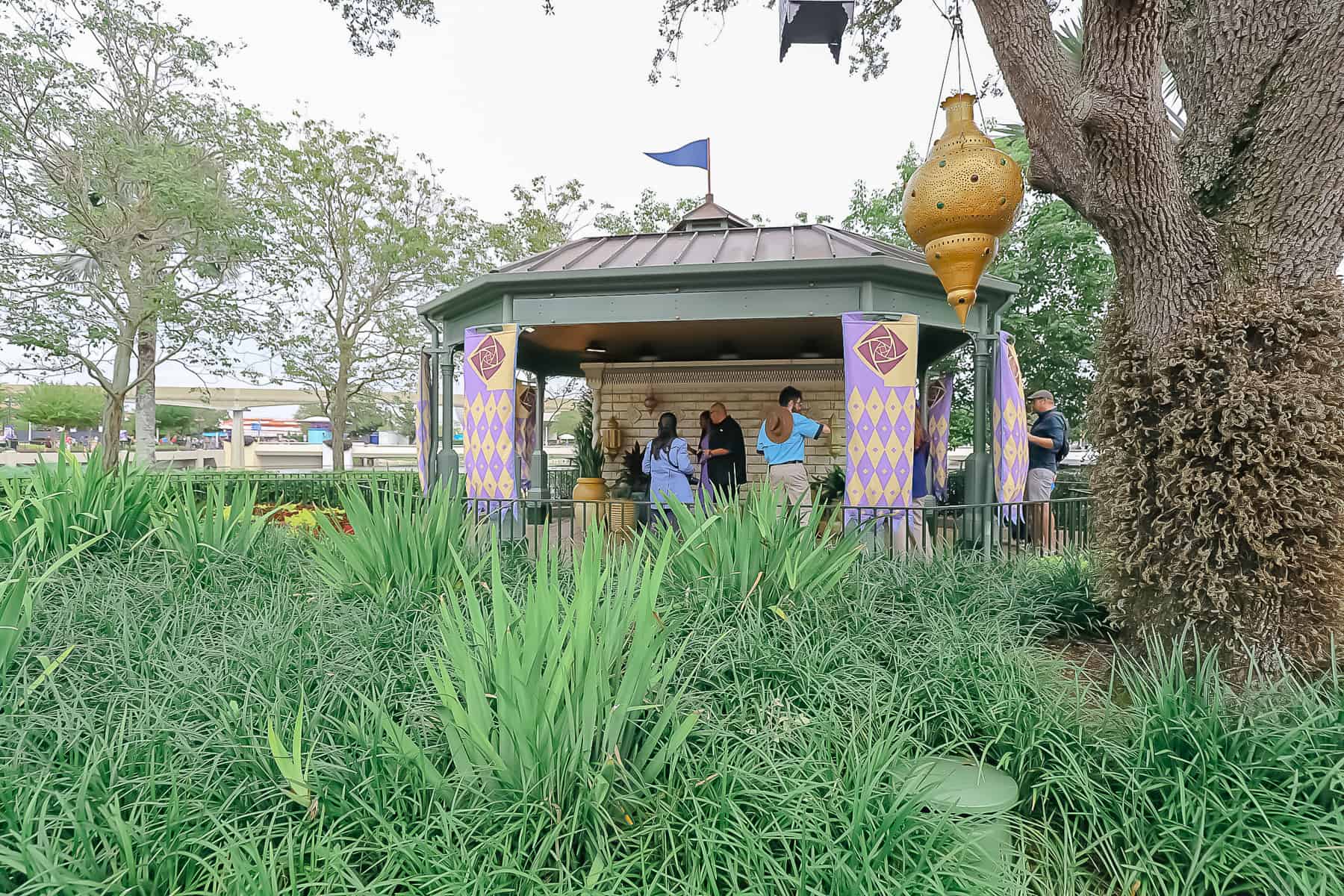 Given this was the first day and the fact that the film hadn't been released, I was shocked at the number of guests in line to meet her. While I was standing there wondering what on earth we would talk about, other guests were already Disney-bounding in her likeness!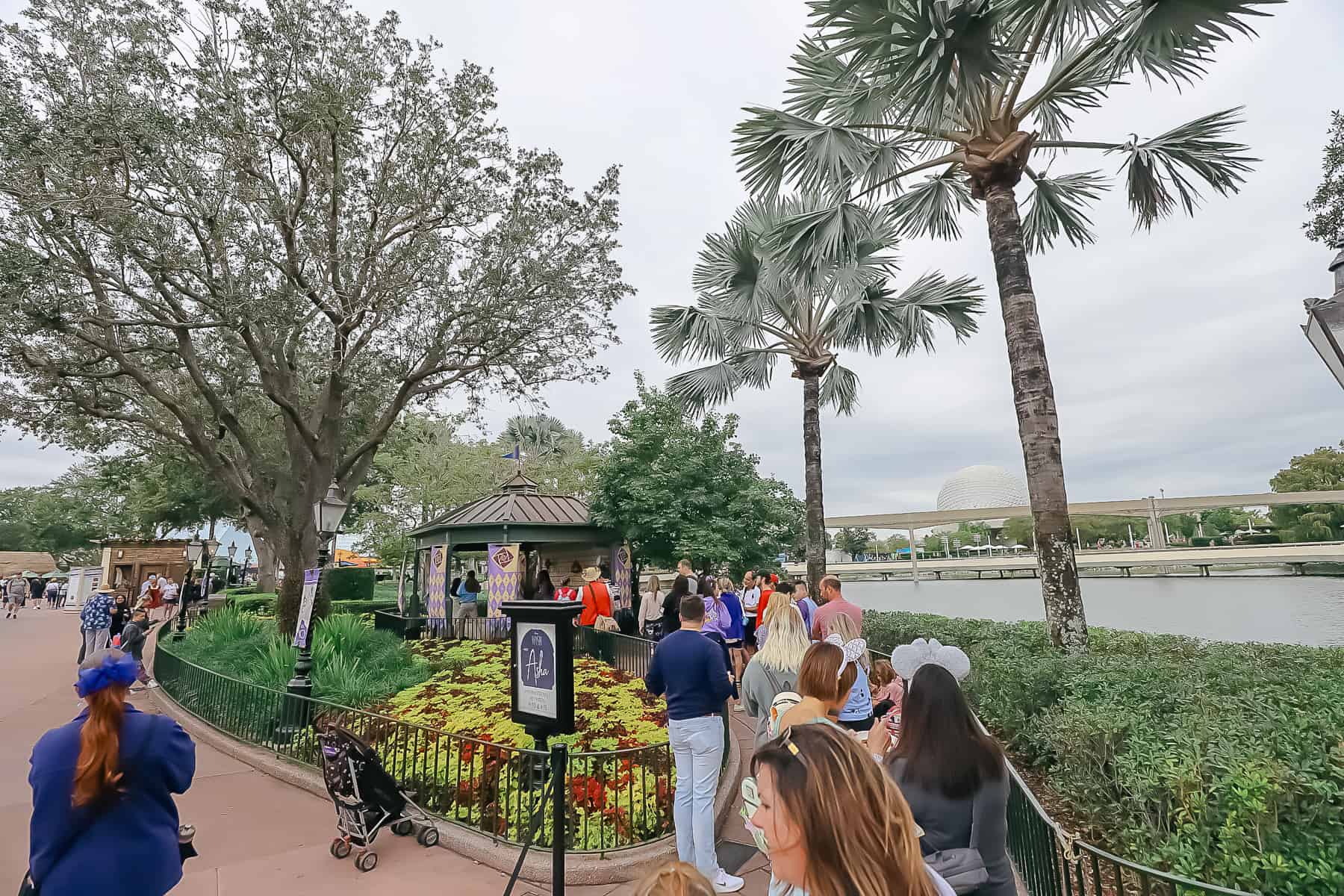 Asha is from the Kingdom of Rosas. From my understanding, she is not considered part of a royal family. However, the purple banners and lights hanging in front of the queue felt regal.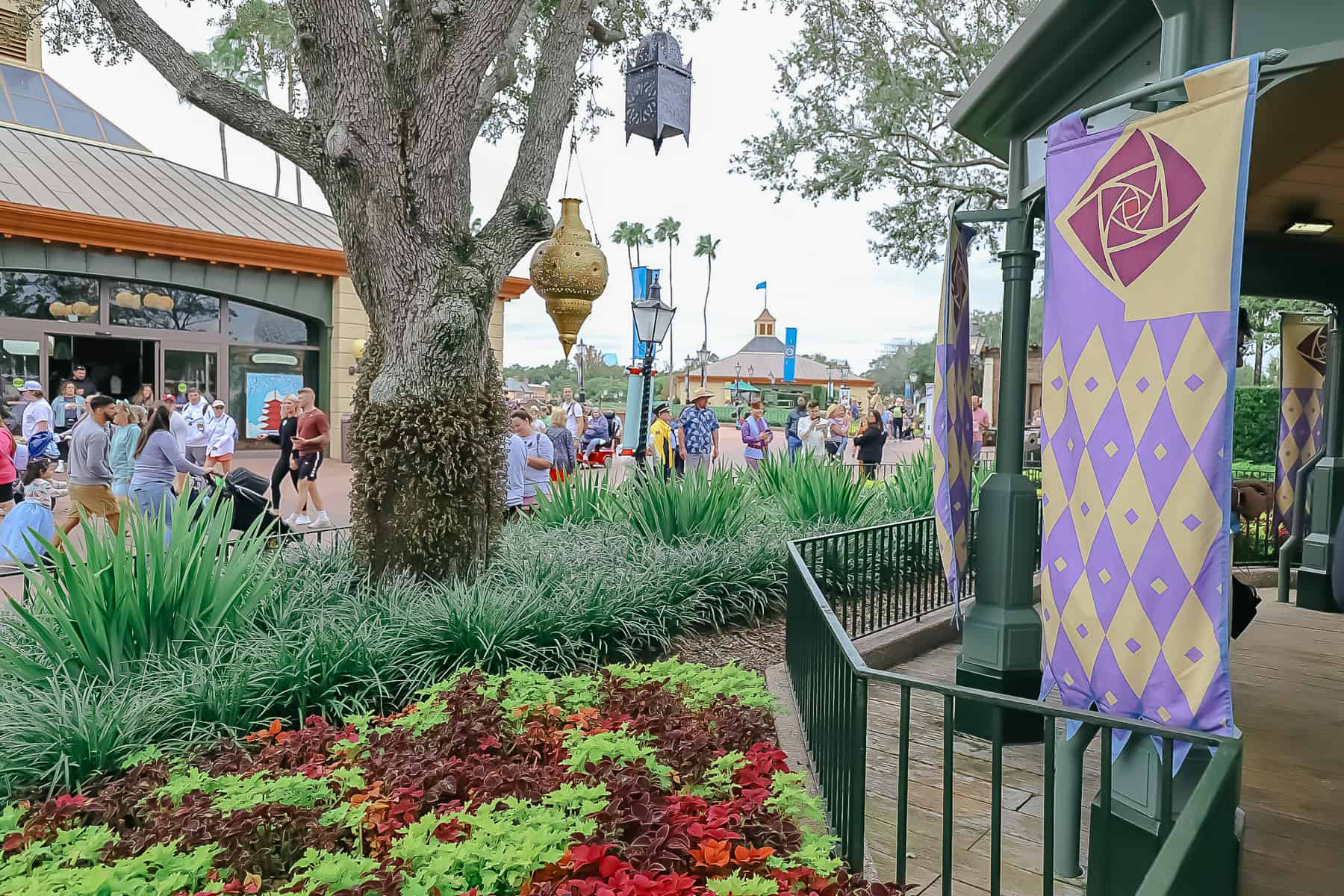 She was a wonderful character to meet and had a lot to chat about while I was taking photos. Her purple costume was gorgeous. It's hard to tell from the photos, but she has the cutest splash of freckles on her cheeks and nose.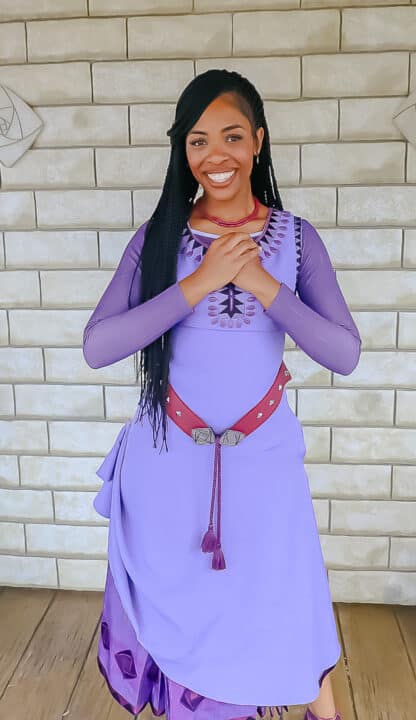 Here are a few more photos.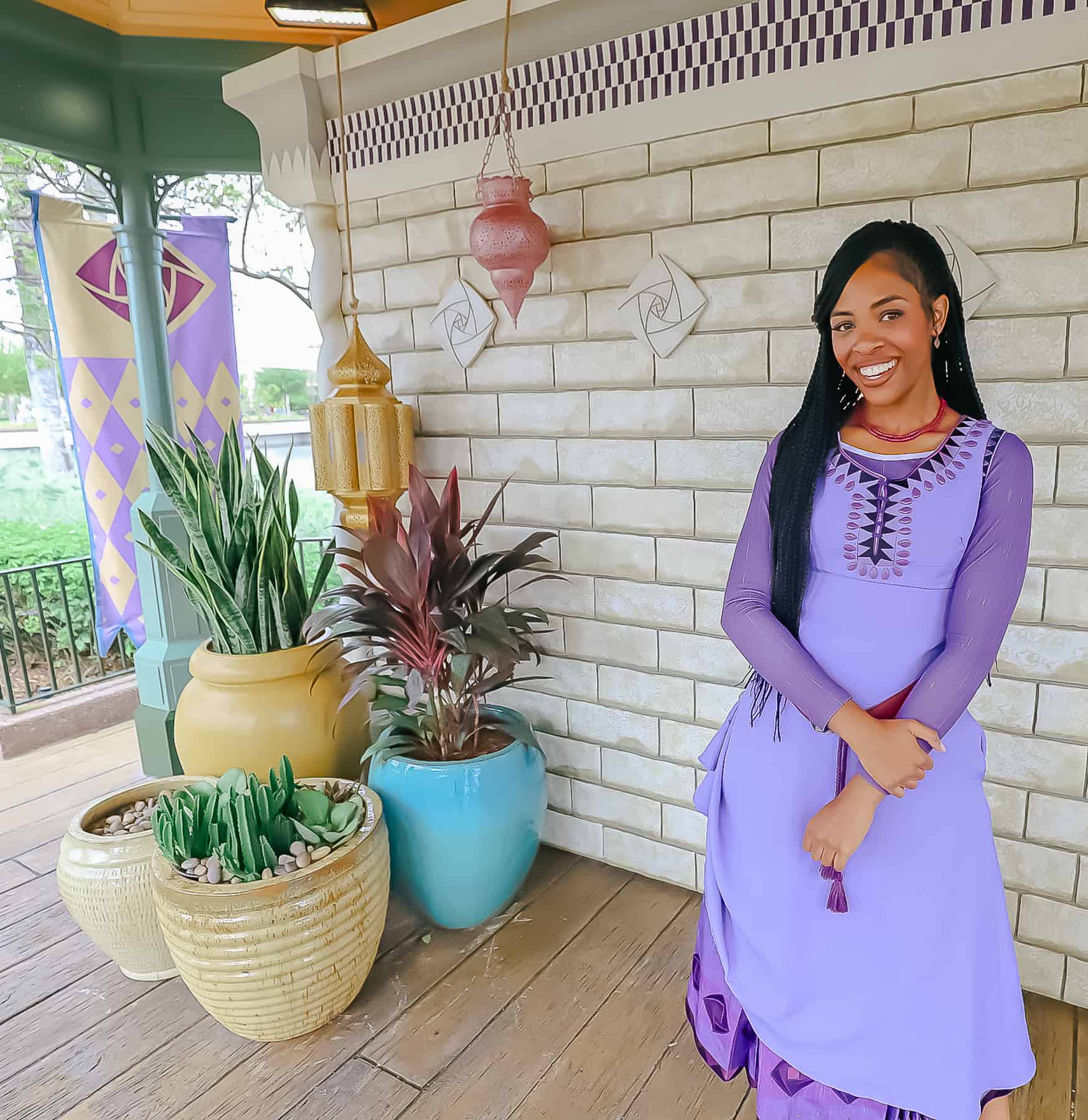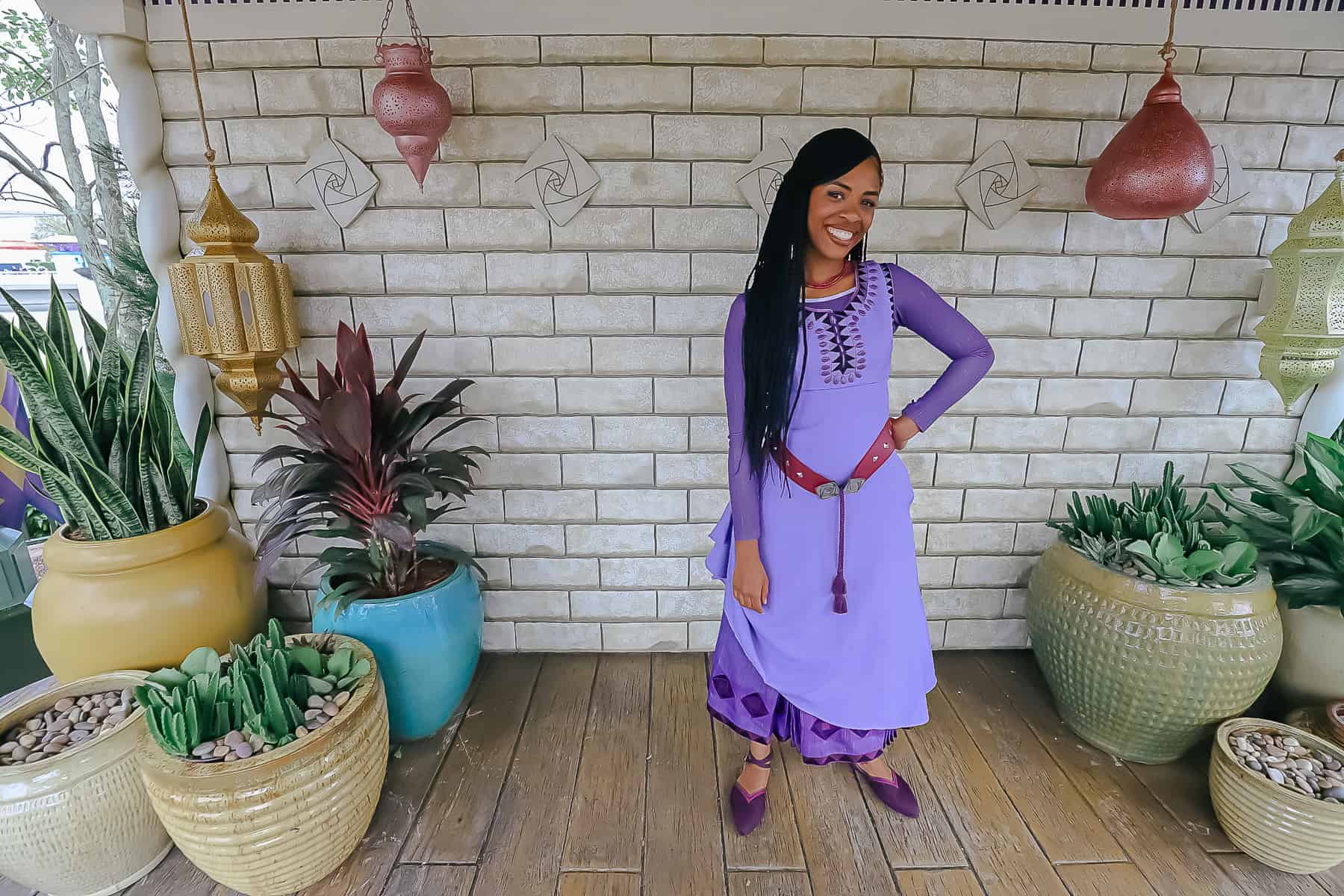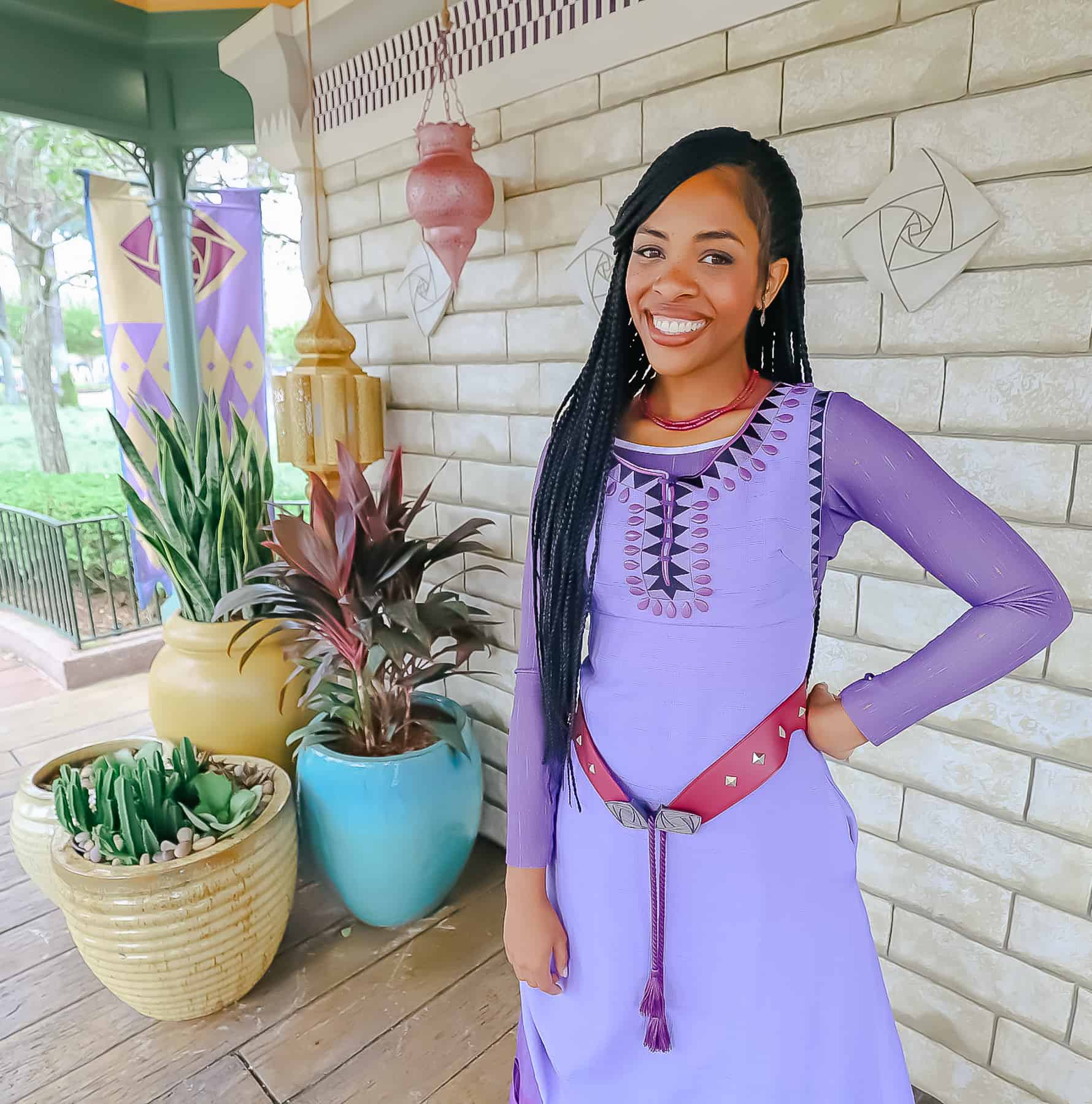 Asha is an autograph-signing character.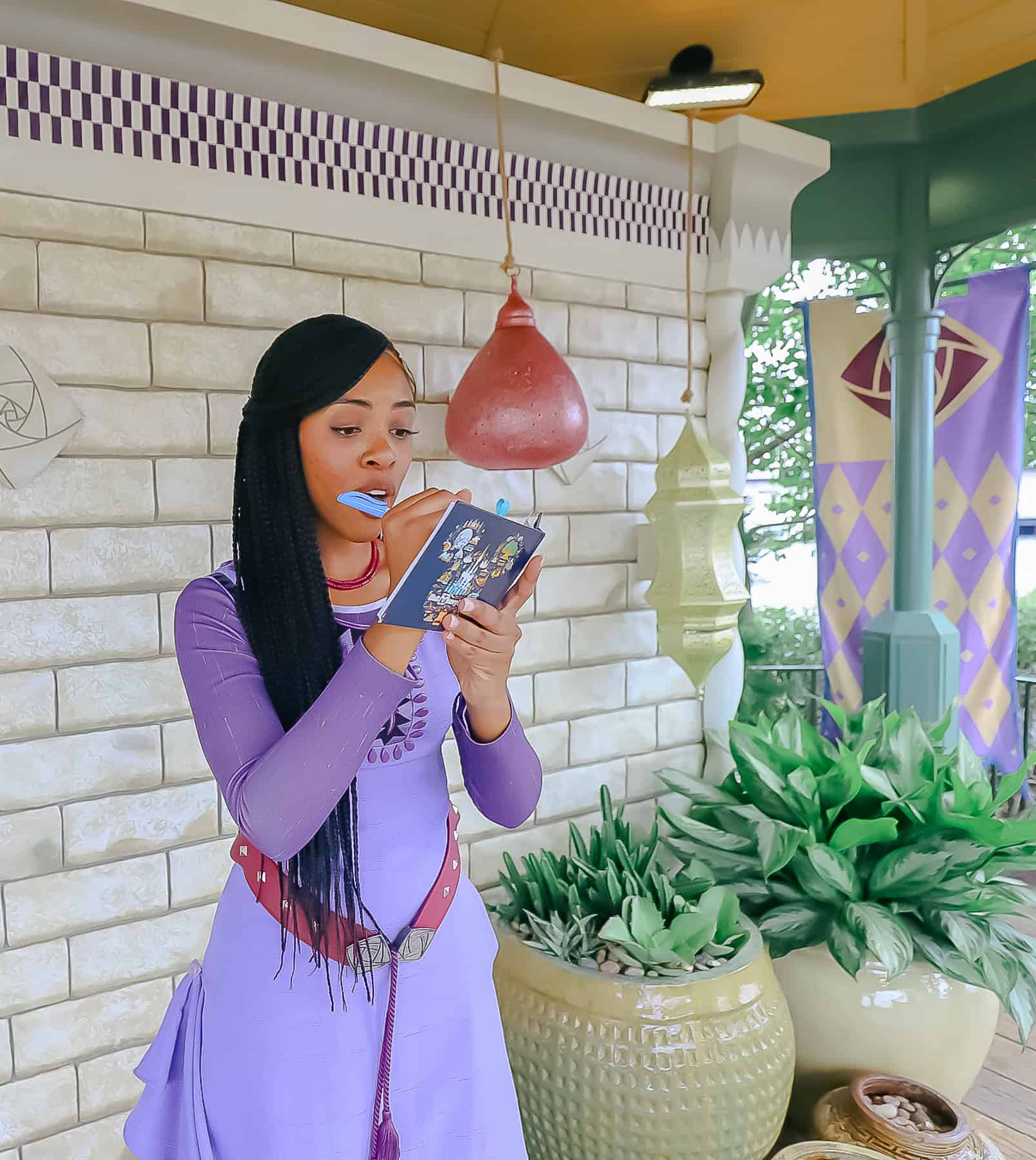 She signed her name with a star at the end. A PhotoPass photographer was available at this location on the day of our visit.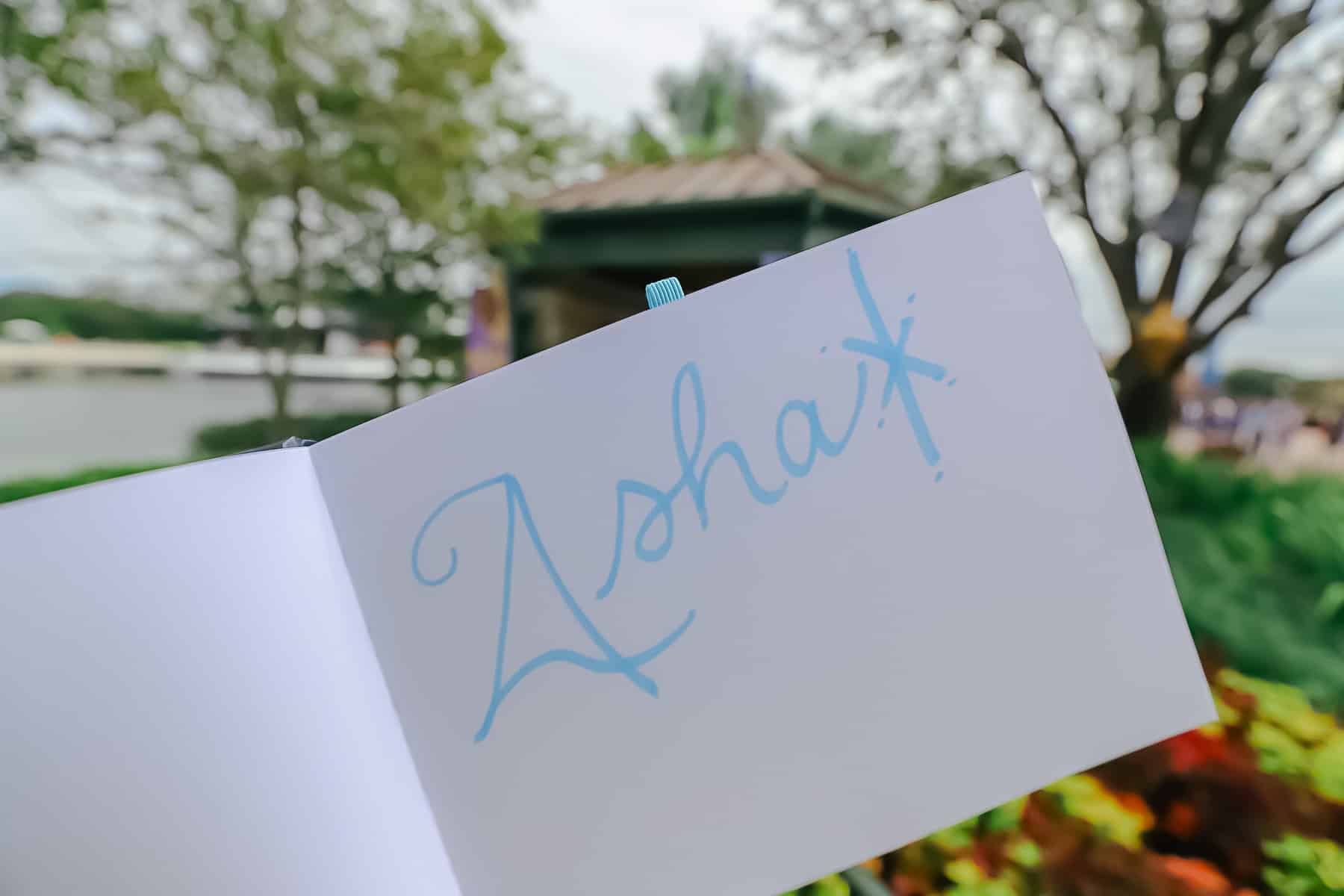 If you have an upcoming Walt Disney World vacation planned, make sure to look for Asha when you visit Epcot. For more character meet-and-greets at Disney World, you might enjoy our guides for each park:
What Do You Think?
Would you meet a new character before their movie? What do you think of Asha? Will her movie be popular? Let us know what you think below in the comments.