Blink and You'll Miss Her! DiVine at Disney's Animal Kingdom
DiVine, well, she's divine. Her name is perfect, and I can't think of a better one. It's a play on the fact that her costume is made of vines.
Now, you might be wondering–who is DiVine? She is a stilt-walking character that roams The Oasis at Disney's Animal Kingdom.
Many years ago, DiVine roamed the park along the paths of Asia and Africa. However, you can usually now find her near the park's entrance.
She is in every photo of this article. But you might have to look closely to see her. She has a way of blending in with the background.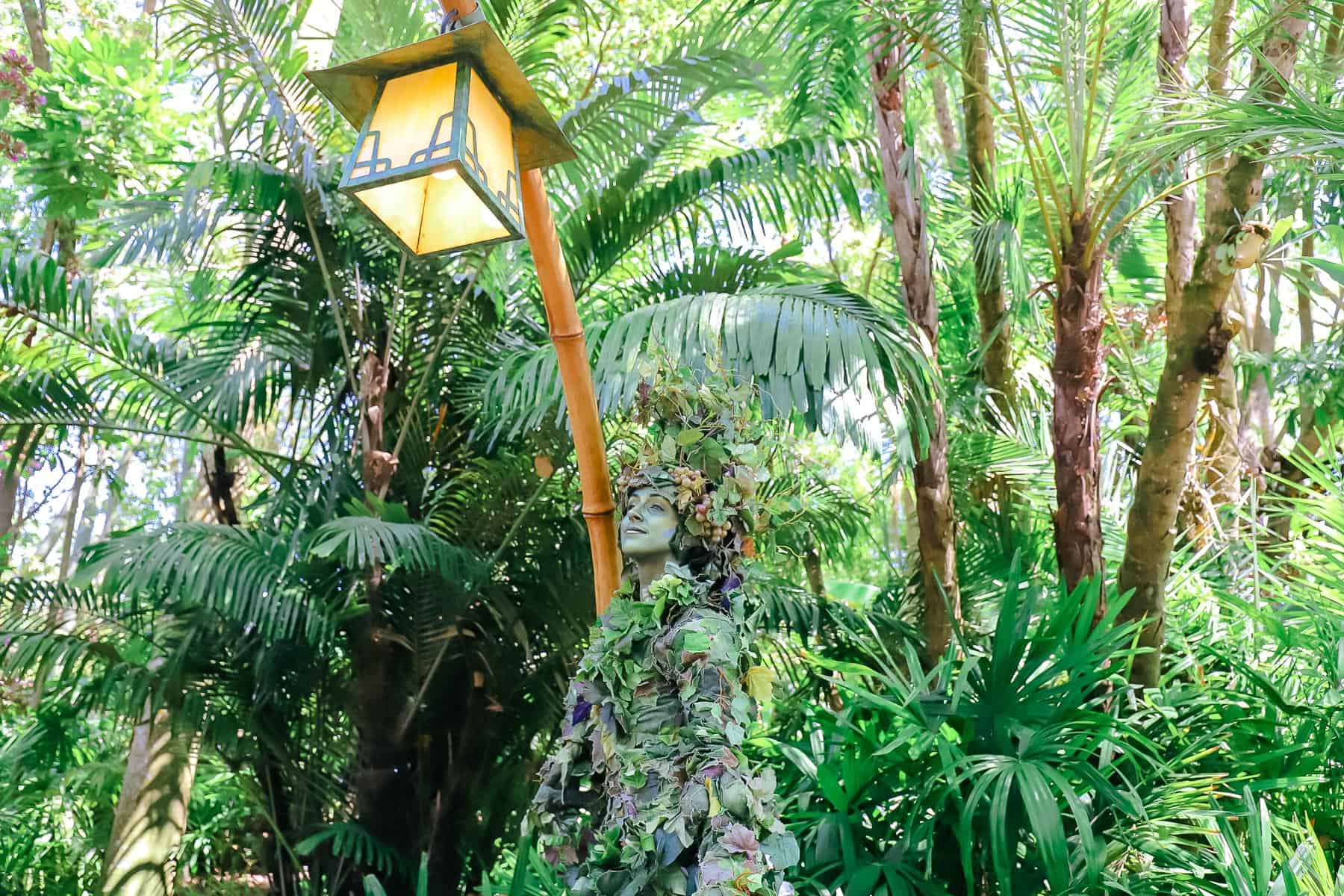 Unfortunately, DiVine is more of a character sighting. Her times are not listed, and as the title of this article states, you could blink and miss her.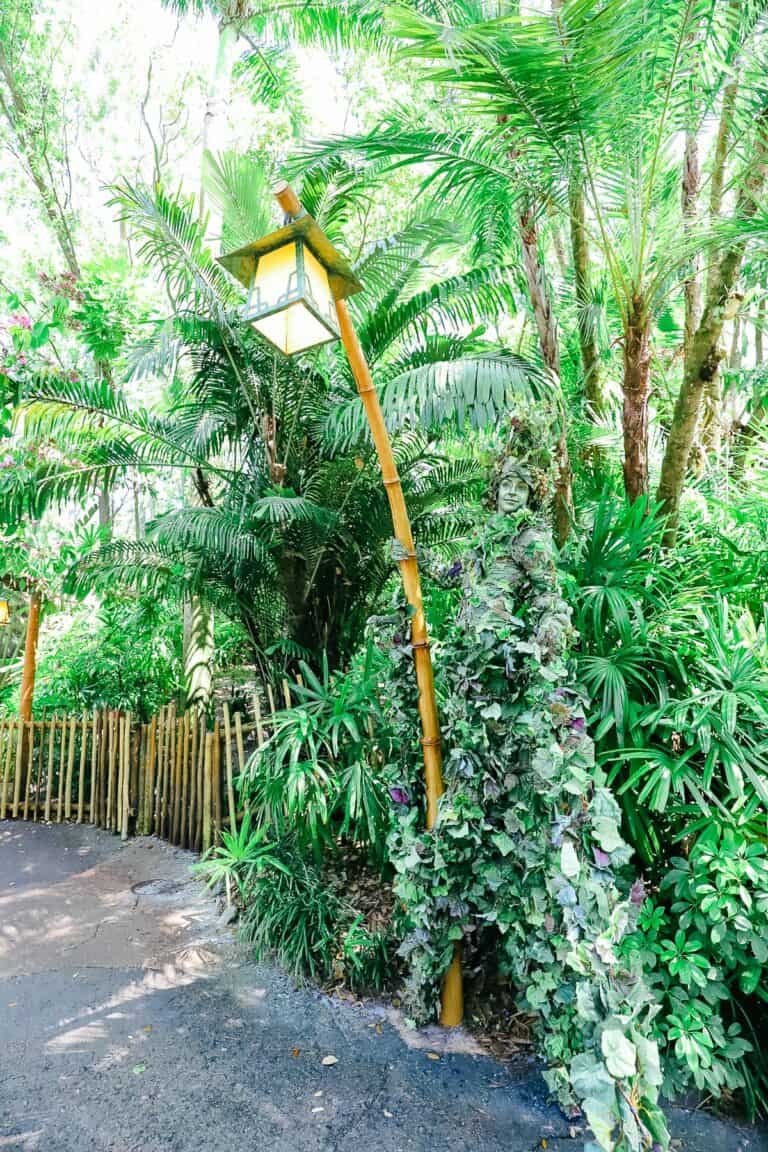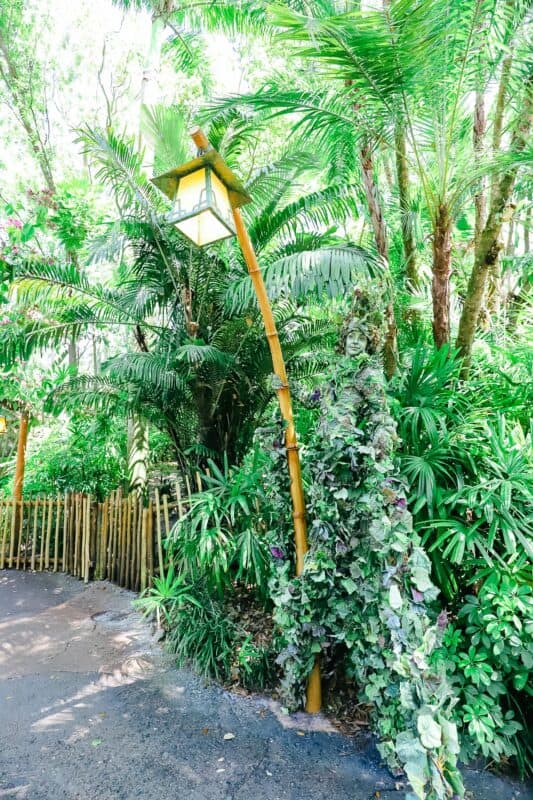 We usually run into DiVine when we enter the park a little later in the morning or early in the afternoon. Since she roams, she could be anywhere. But we always find her on the pathway to the right that winds through the Oasis toward the Tree of Life.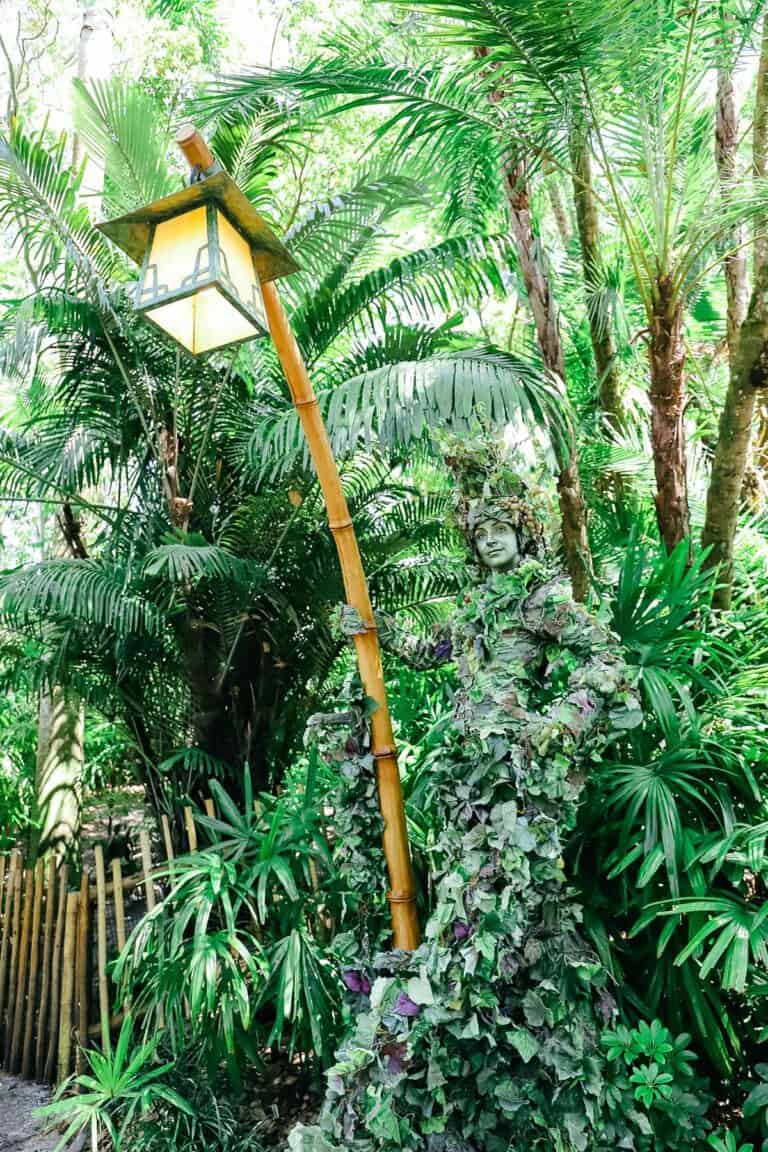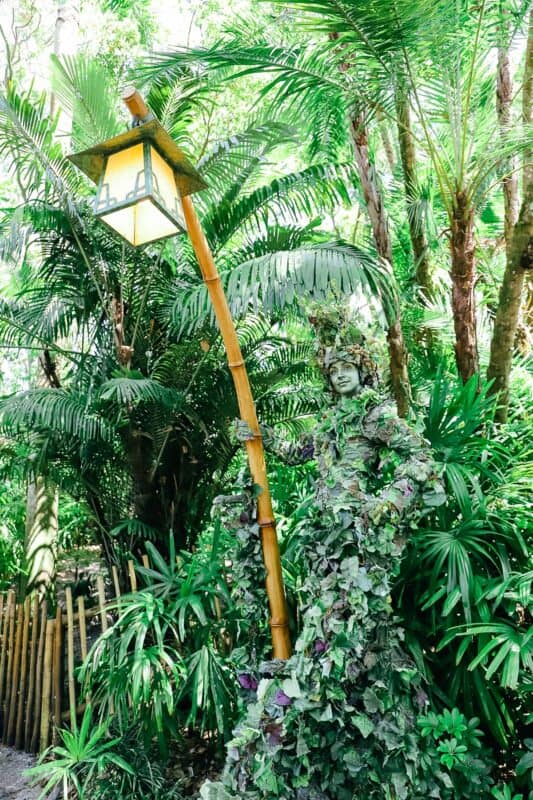 She's usually on the far right side of the pathway. On this afternoon, she was wrapped around a light pole.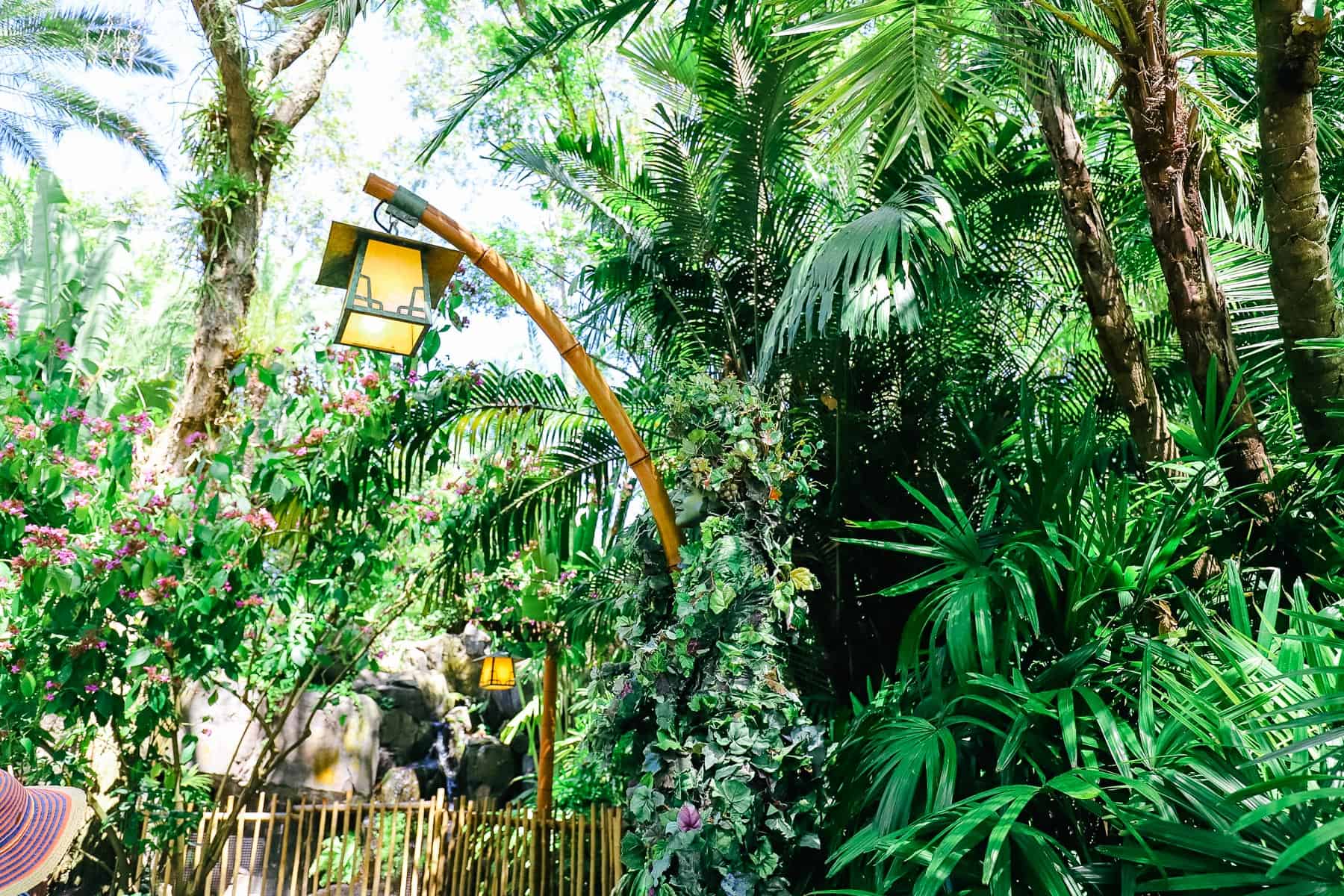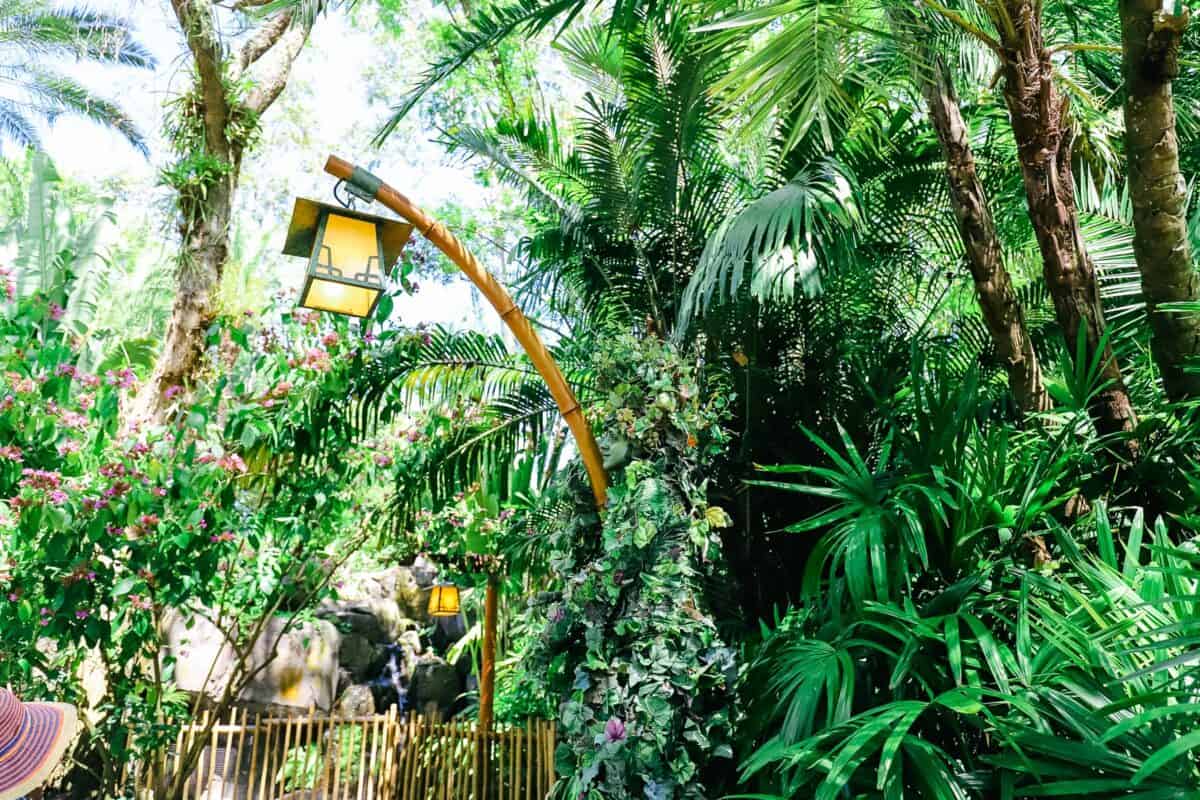 If you see guests stopped and can't figure out what they're looking at–it's probably DiVine! So take your time and look a little closer.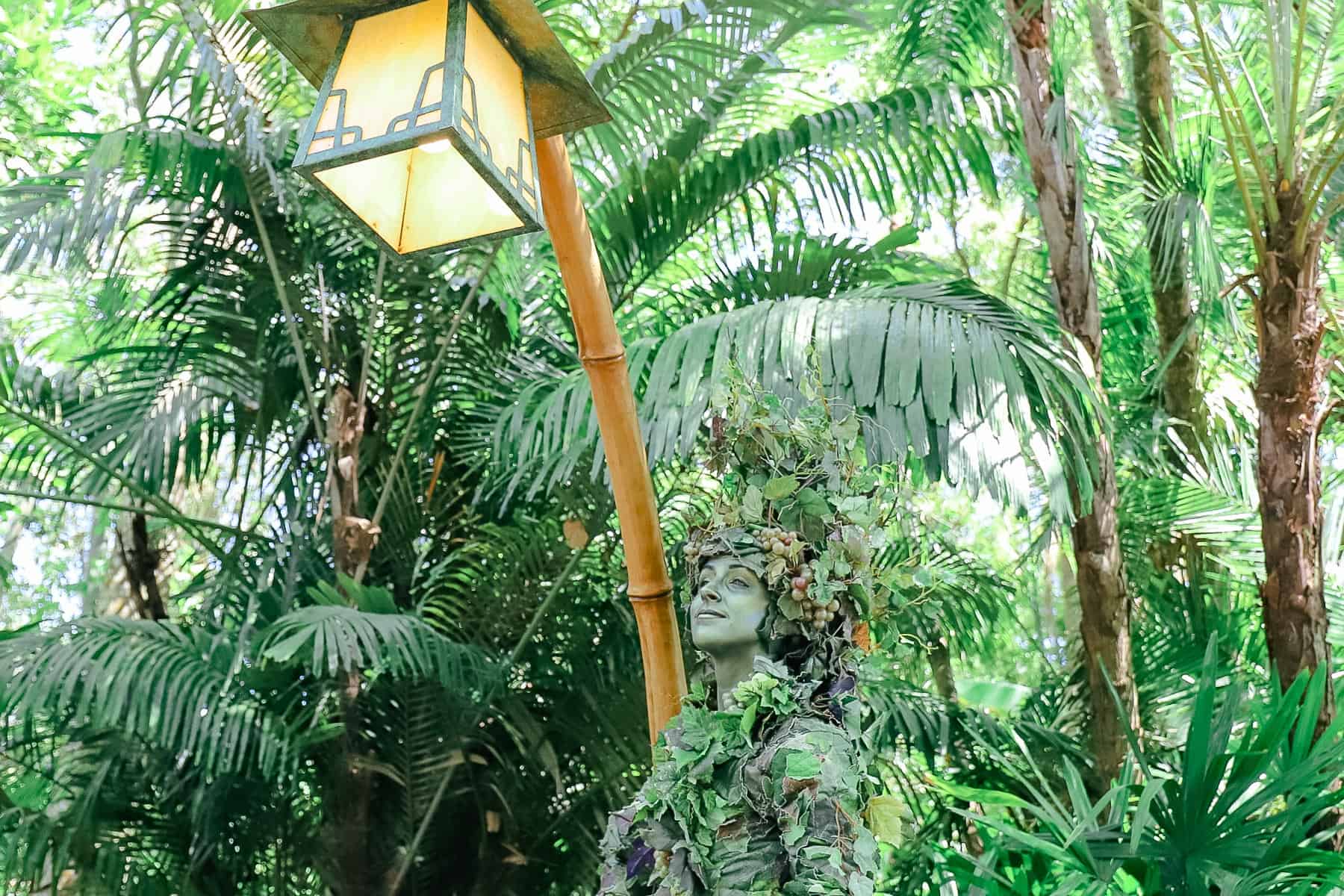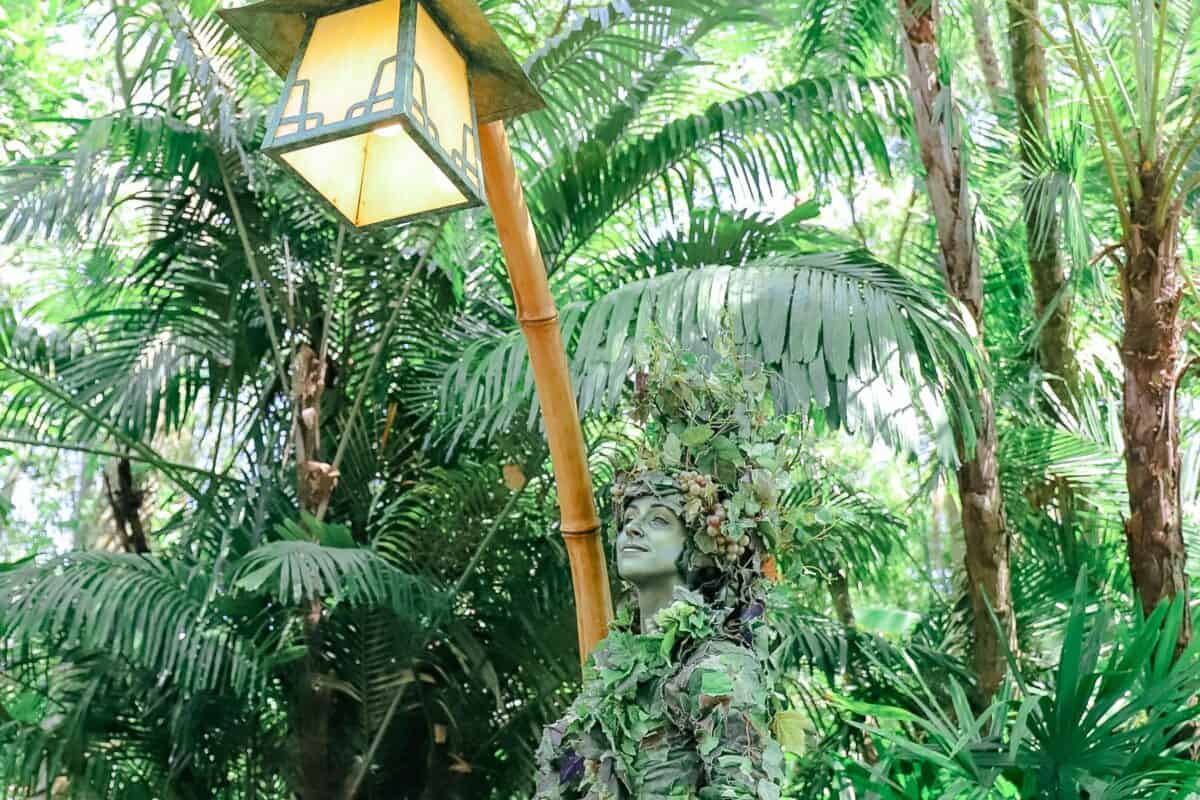 I always laugh when I see her up ahead, and guests have no idea she's there. I imagine she finds it amusing too.
Since DiVine is a vine, she doesn't talk or sign autographs. And since she is on stilts, give her plenty of space.
For more characters at Disney's Animal Kingdom, you might like the following:
Stay tuned. A new Moana meet-and-greet will debut at the park on Earth Day! We'll have coverage of it soon!
For more characters, try our list of characters in every park:
Special Opportunity to see DiVine
During the Spring, especially Earth Week, DiVine is a little more noticeable. She has beautiful flowers and butterflies woven into her vines.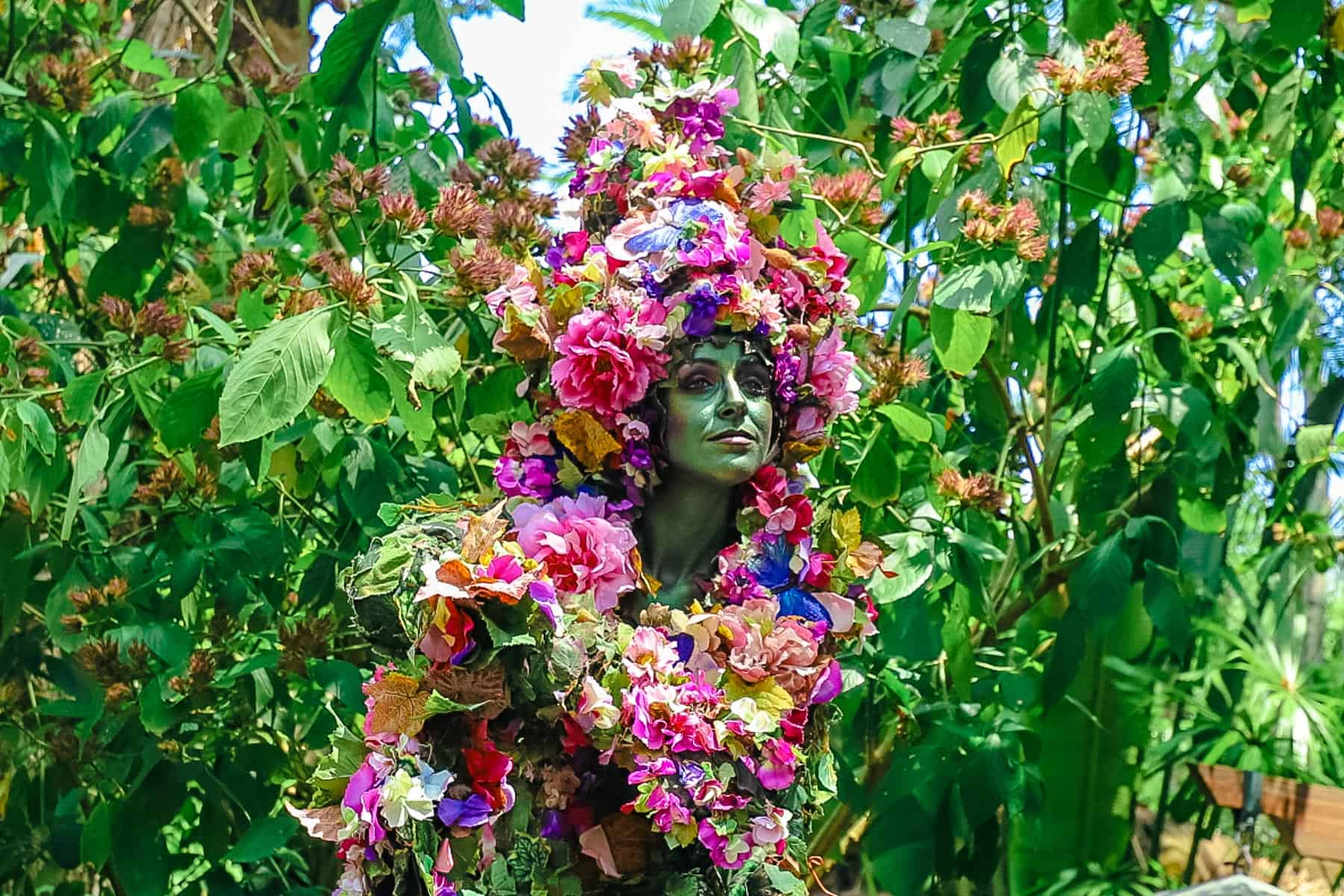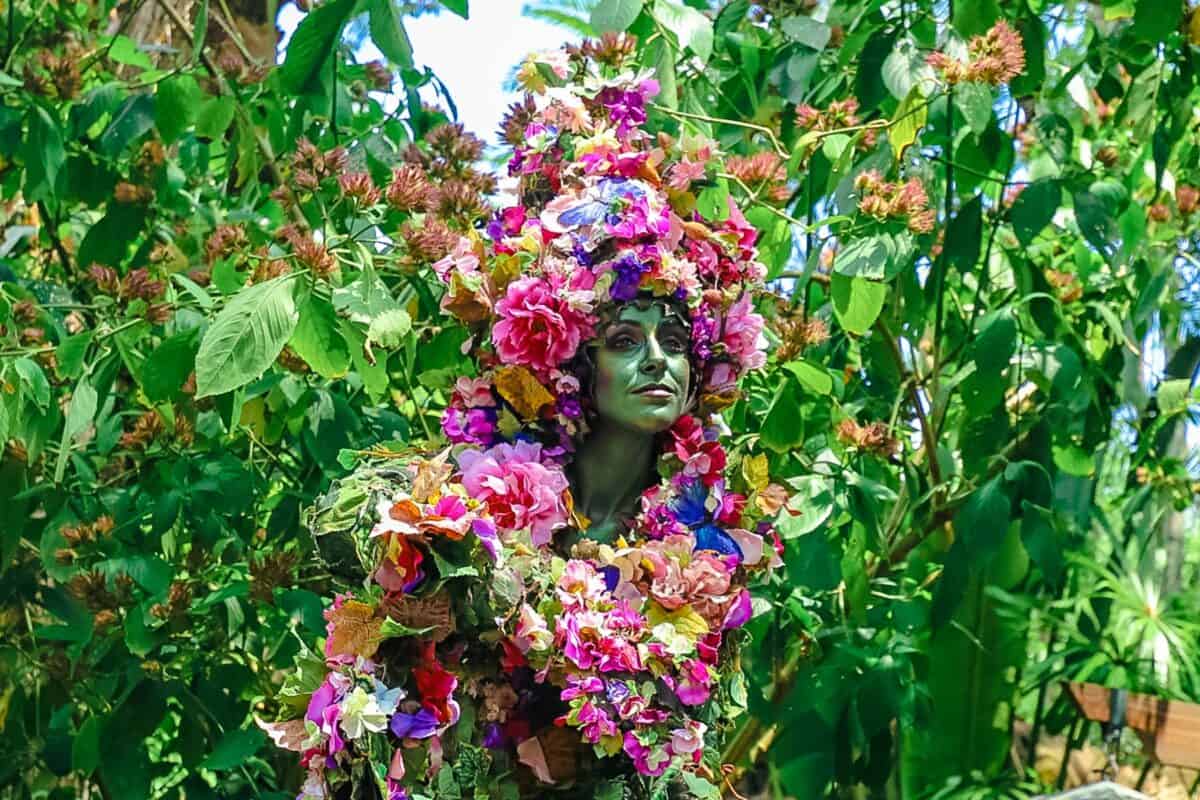 She is a sight to behold, and in this instance, you probably won't blink and miss her!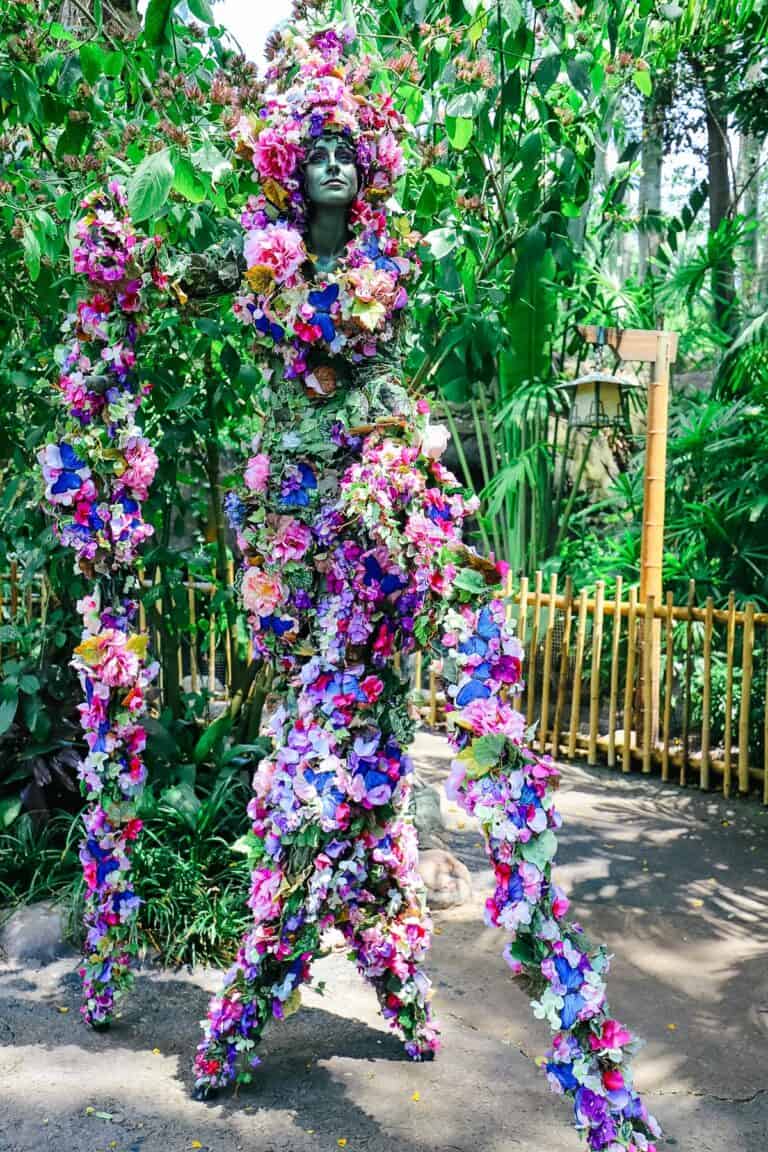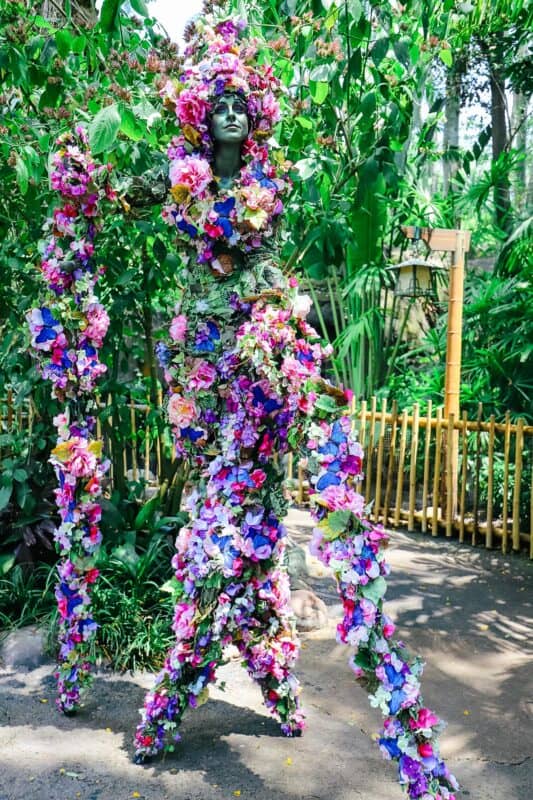 In the Comments
Have you ever seen DiVine at Disney's Animal Kingdom? Or is she someone you're hoping to see on a future visit?