Meet Ariel from the Live-Action 'The Little Mermaid' for a Limited Time at Hollywood Studios
Ariel from the Live-Action The Little Mermaid is meeting guests for a limited time at Disney's Hollywood Studios. Her meet-and-greet location recently debuted with the release of the new film.
How long will the (live-action) Ariel's meet-and-greet last? Disney indicated that Ariel would make special appearances this summer. But other than that, we have no idea how long this opportunity will be available.
Ariel meets guests inside Walt Disney Presents at Disney's Hollywood Studios. She is meeting daily between 9:00 a.m. and 5:00 p.m.
Her meet-and-greet is in the back of the gallery before you get to the theater. Sulley, from Monsters, Inc, formerly met in this location.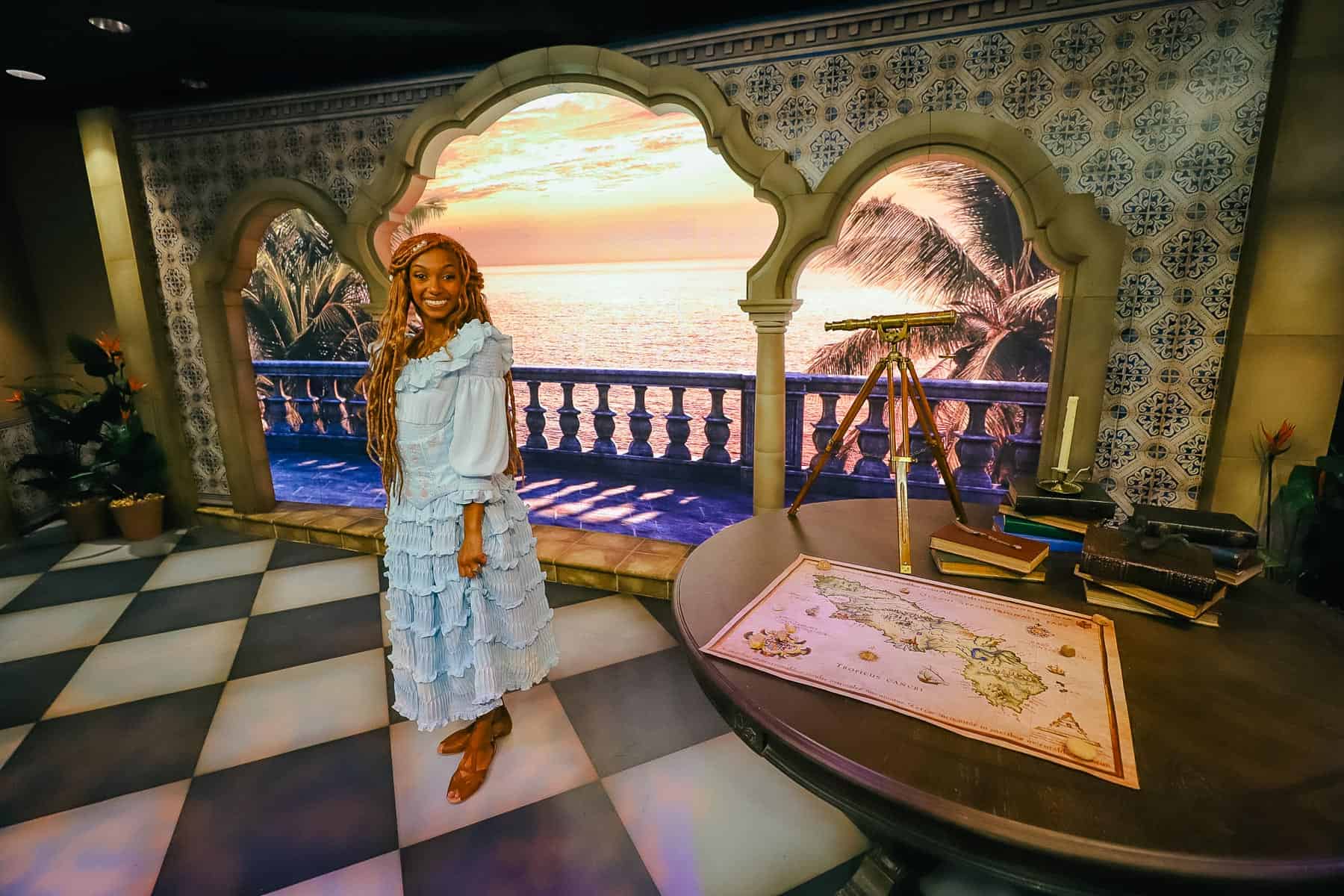 However, Sulley recently relocated to Pixar Place with several other character meets that debuted in the same area. New signage on the marquee indicates that you can meet Ariel from the Live-Action Story and watch a limited sneak preview in the theater.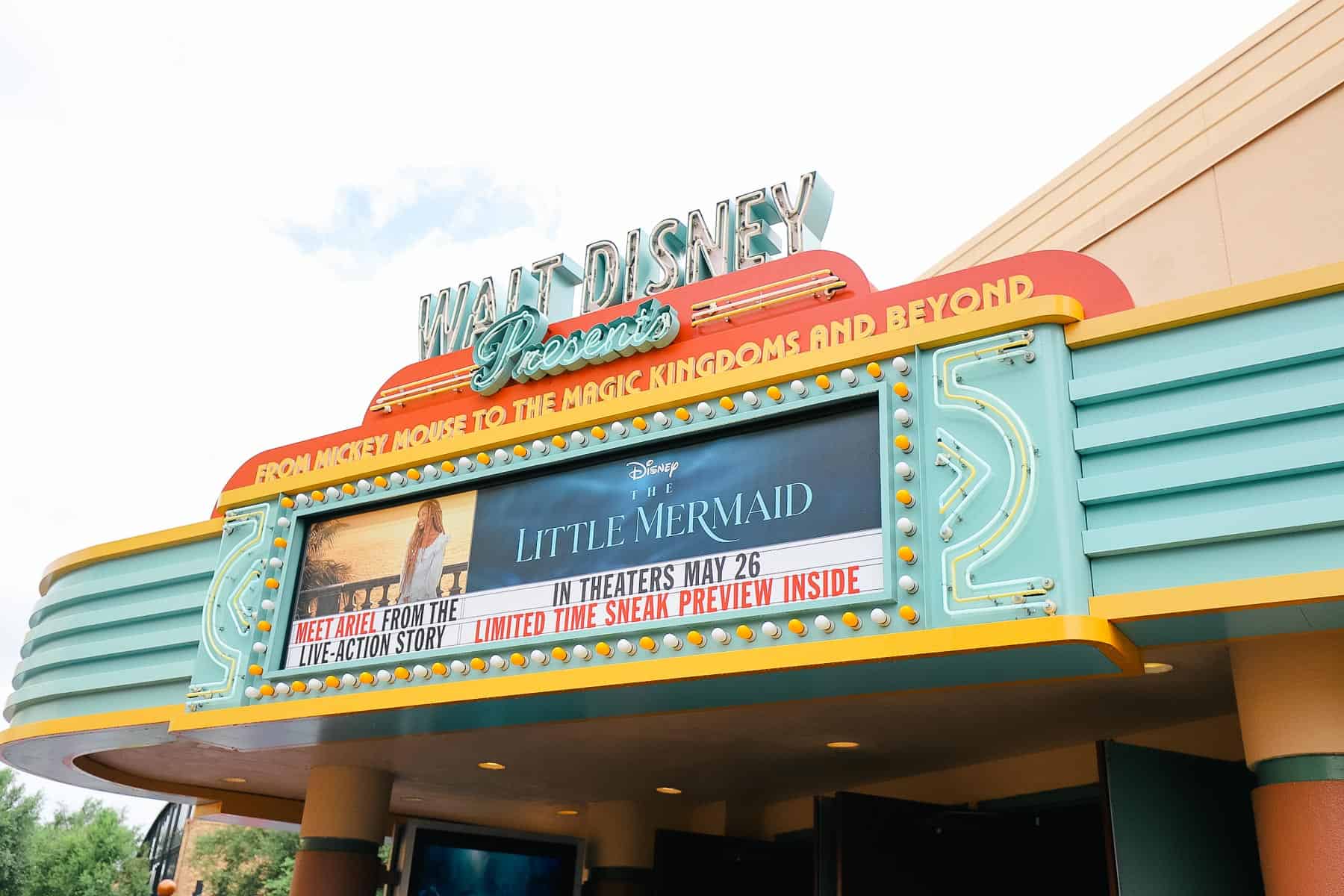 Since the movie was released, the sneak preview will soon return to One Man's Dream. However, we hope Ariel's meet-and-greet will remain at least through most of the summer, if not longer.
Upon arrival, I was astounded by the number of guests waiting in line. The line spilled well outside the traditional queue into the gallery of Walt Disney Presents.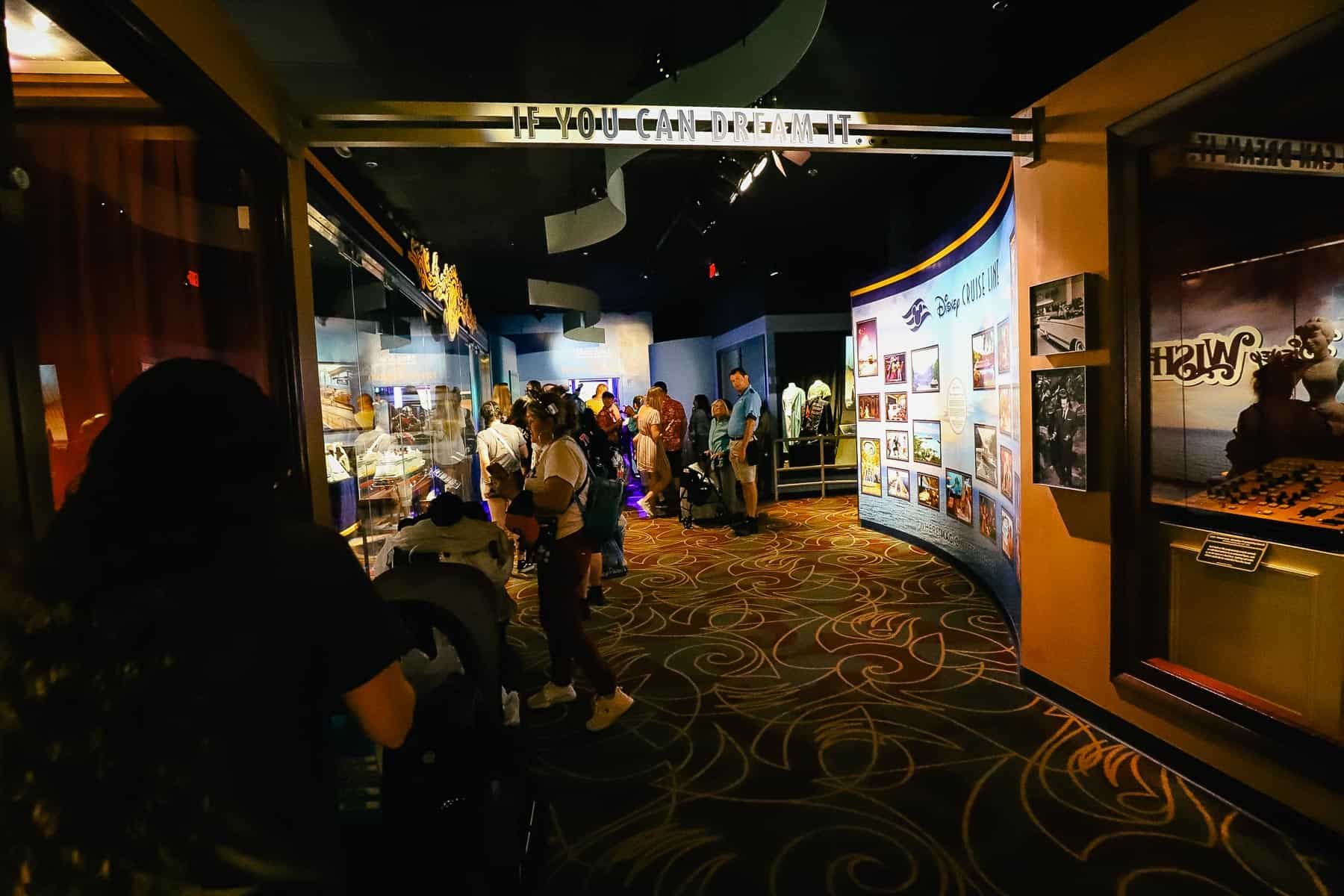 After joining the line, a cast member came by to ensure everyone knew why they were waiting. He would also mention that the wait time was estimated at 90 minutes. Unfortunately, it took longer than 90 minutes to meet Ariel.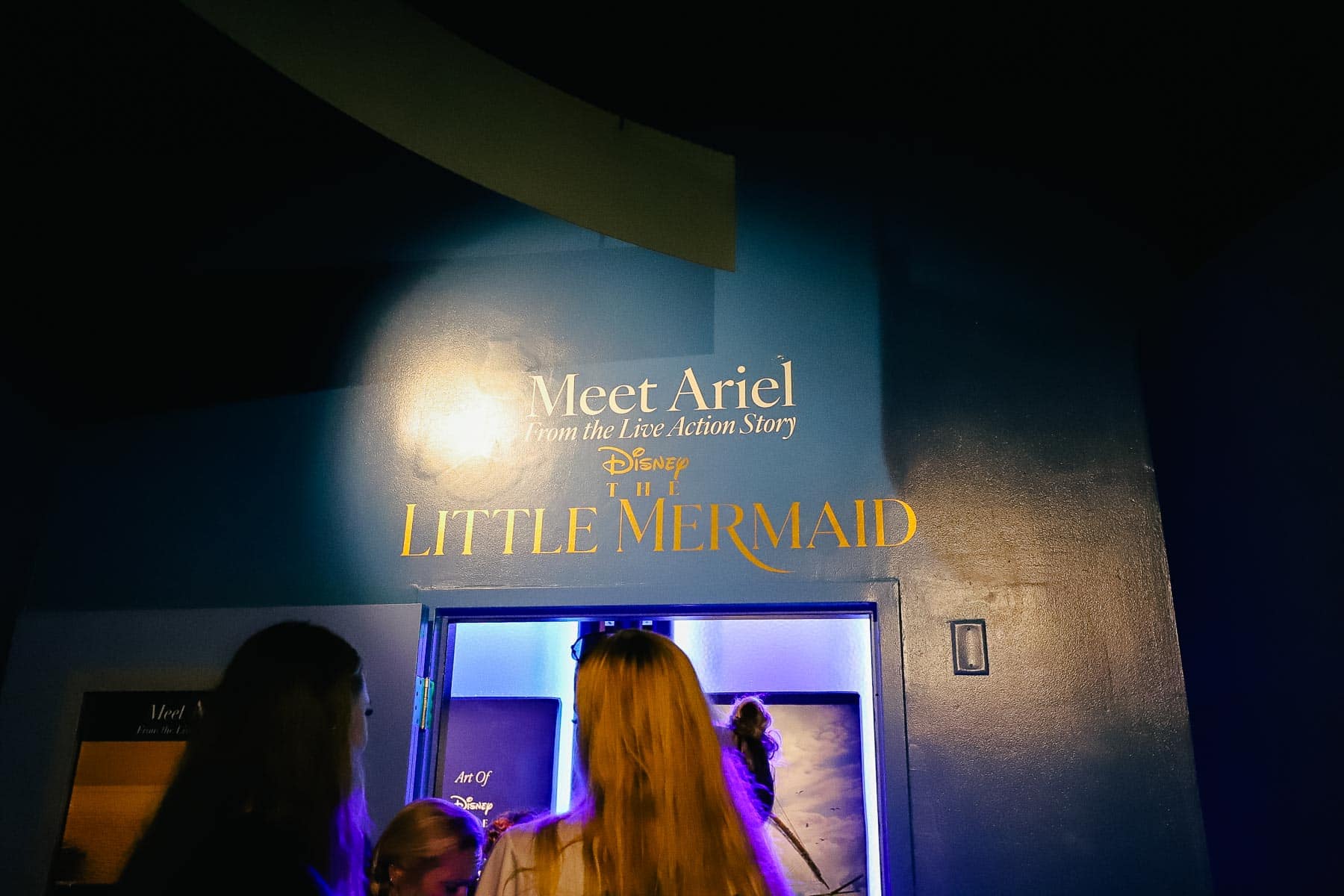 Eventually, we made it to the formal entrance of the Ariel (from the Live-Action Story) meet-and-greet. At this point, a wait time of 60 minutes was posted.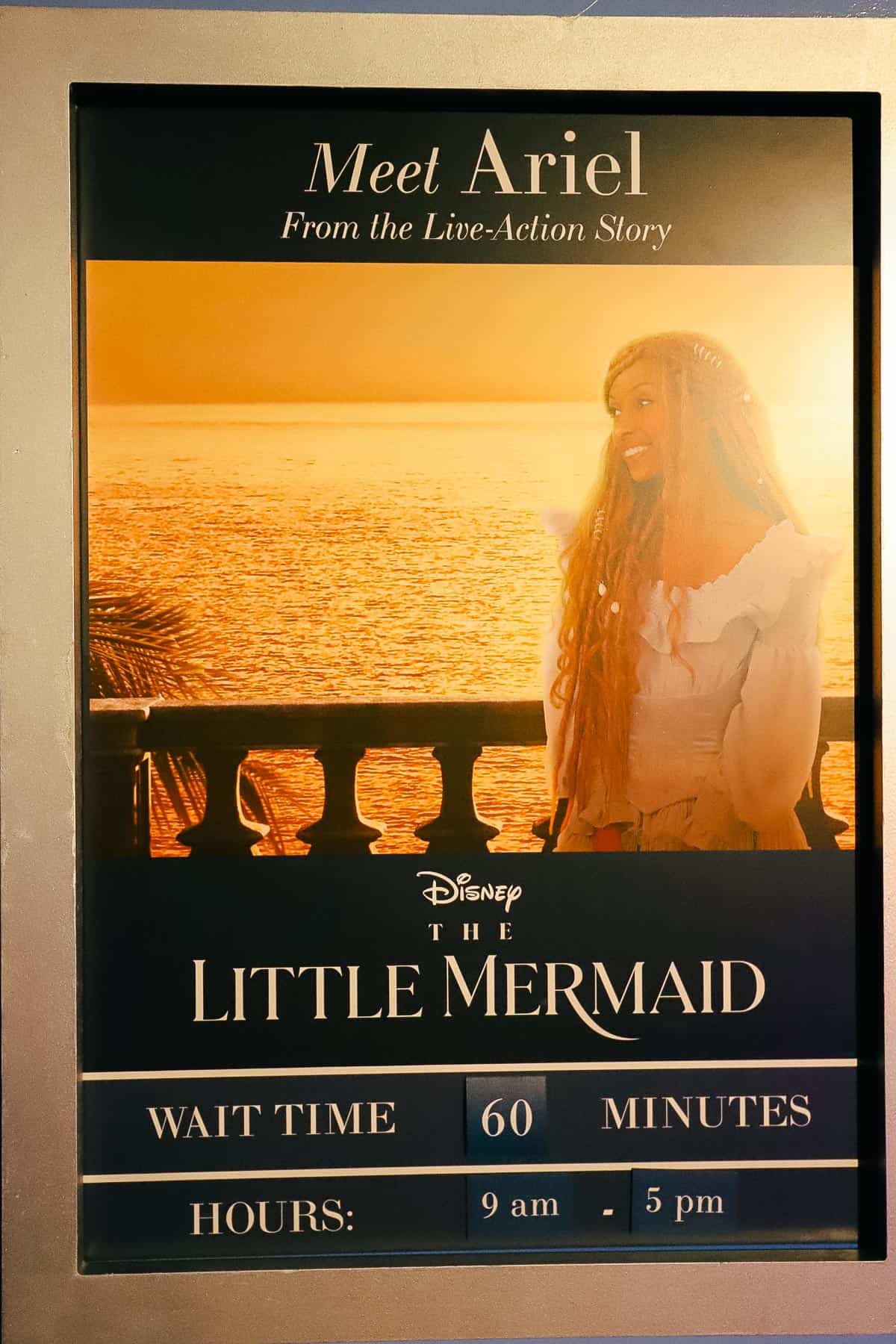 This portion of the queue isn't too large. It wraps around in an L-shape about three times. A portrait of a ship and a shipwreck hung in the first area.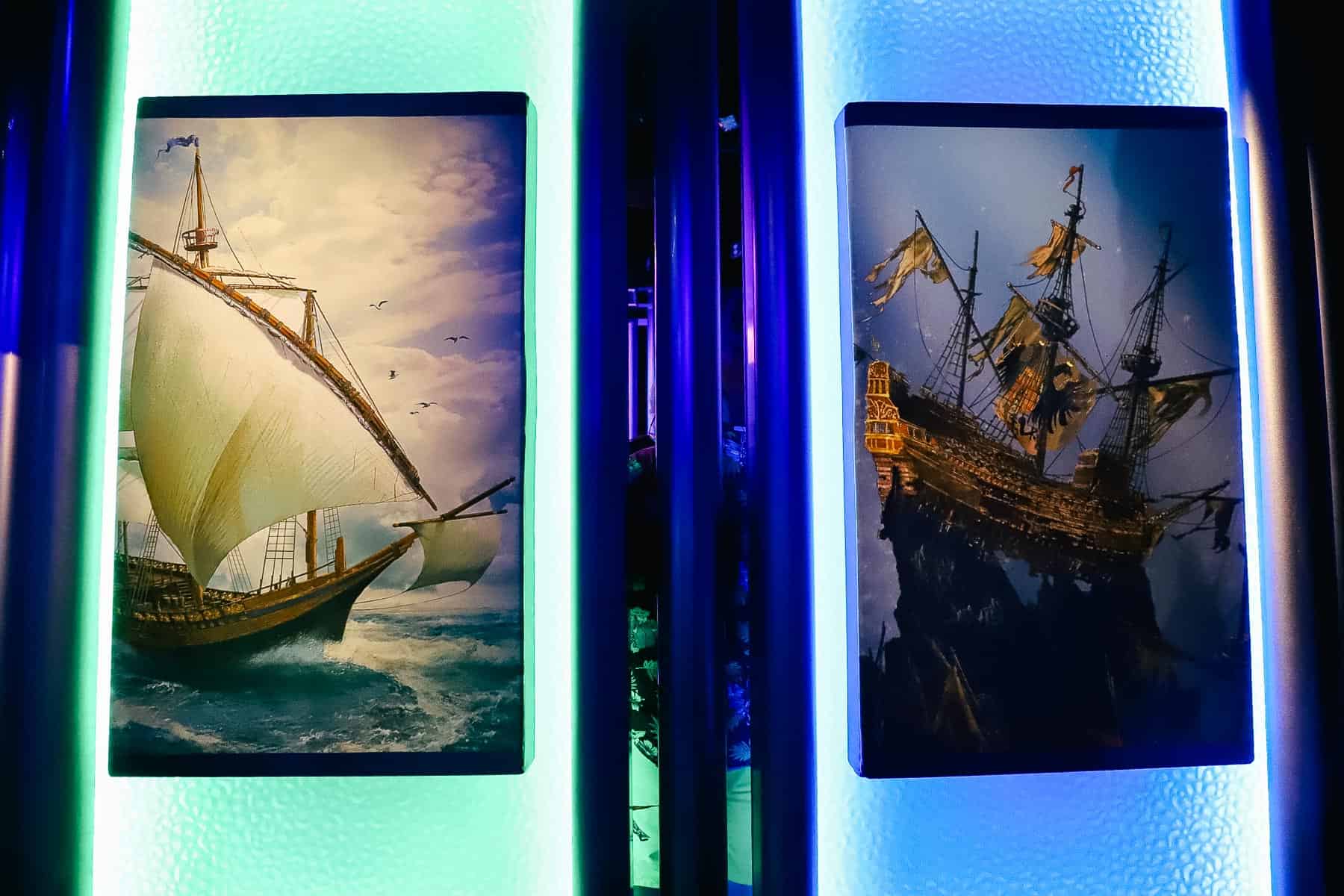 The next area had photos of Sebastian and Flounder. Then as we continued, I noticed the pictures turned into windows. So it felt like you were looking out the window in Prince Eric's Castle.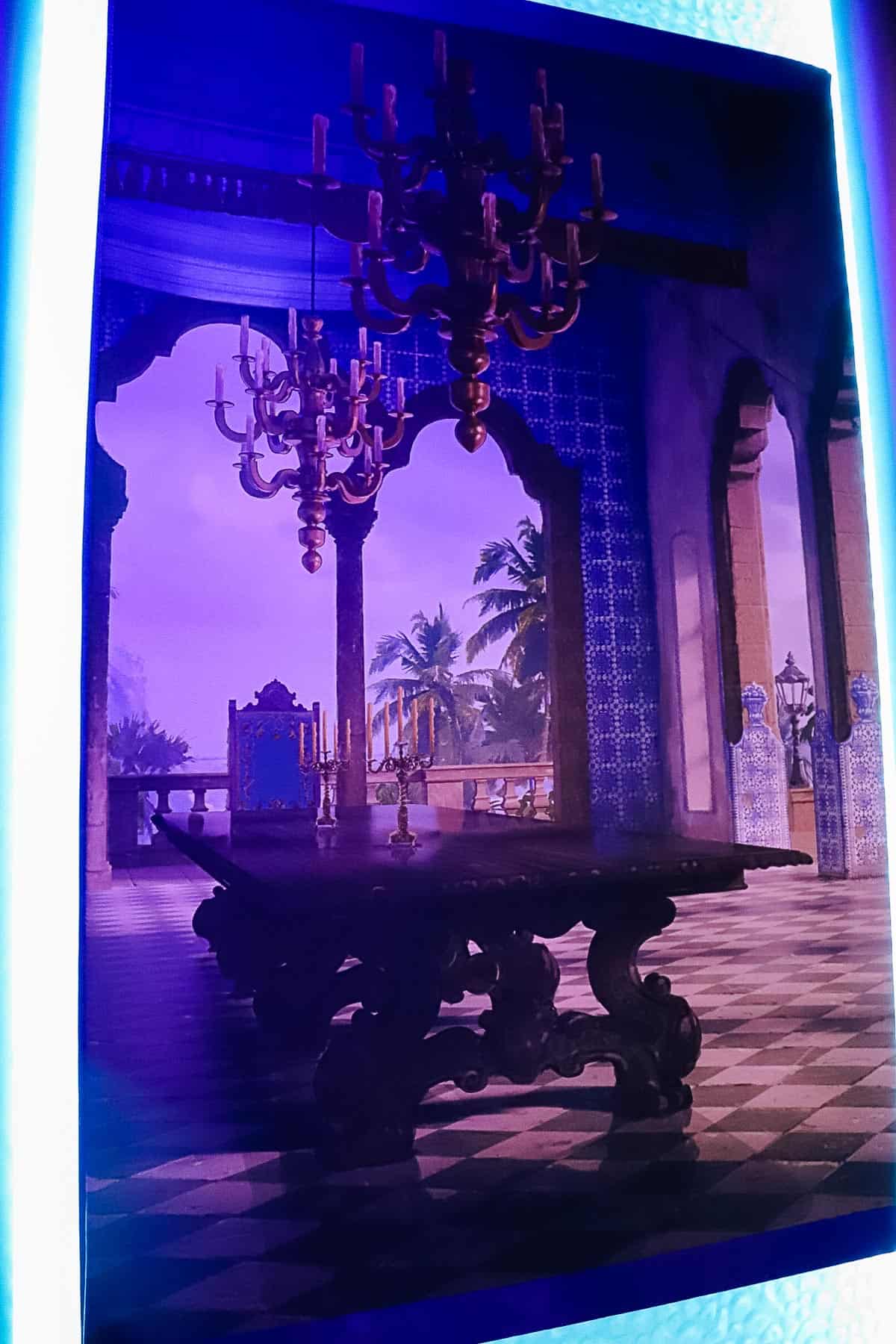 Then you walk inside the meet-and-greet area where Ariel is meeting with the guest ahead of you. After that person's turn, Ariel will invite you into the castle.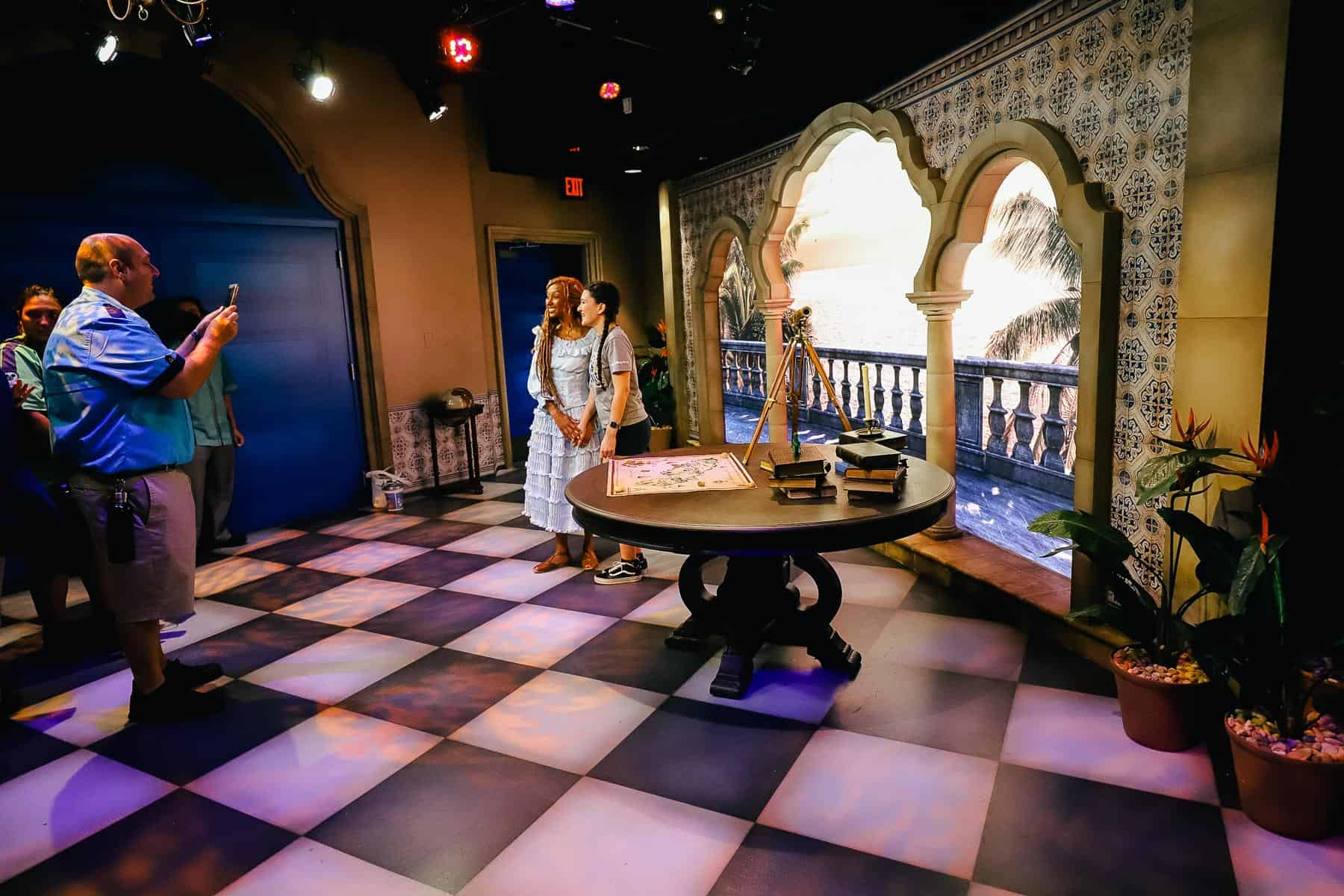 A PhotoPass photographer was available. Ariel also signs autographs.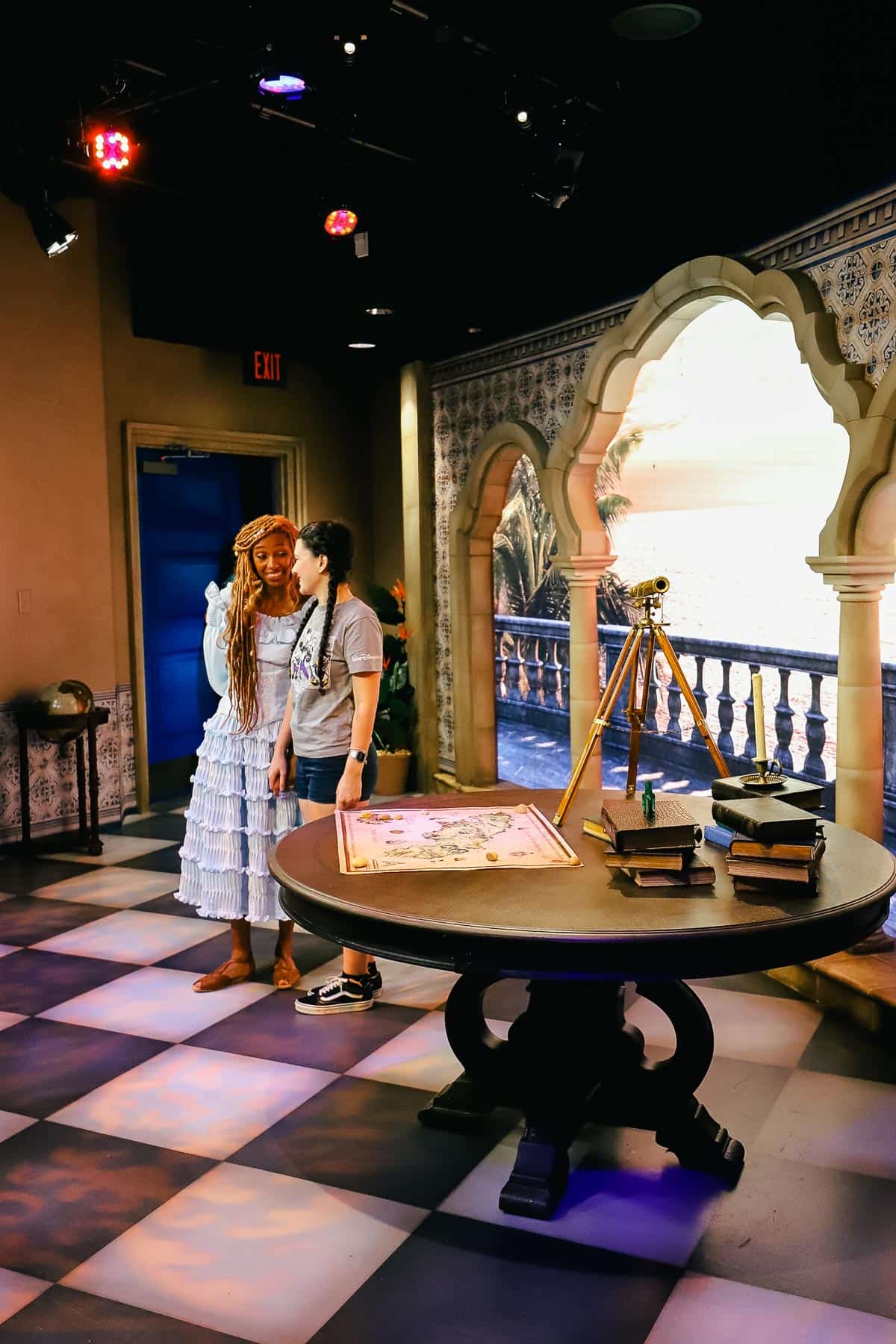 She is wearing her lovely blue dress from the new movie.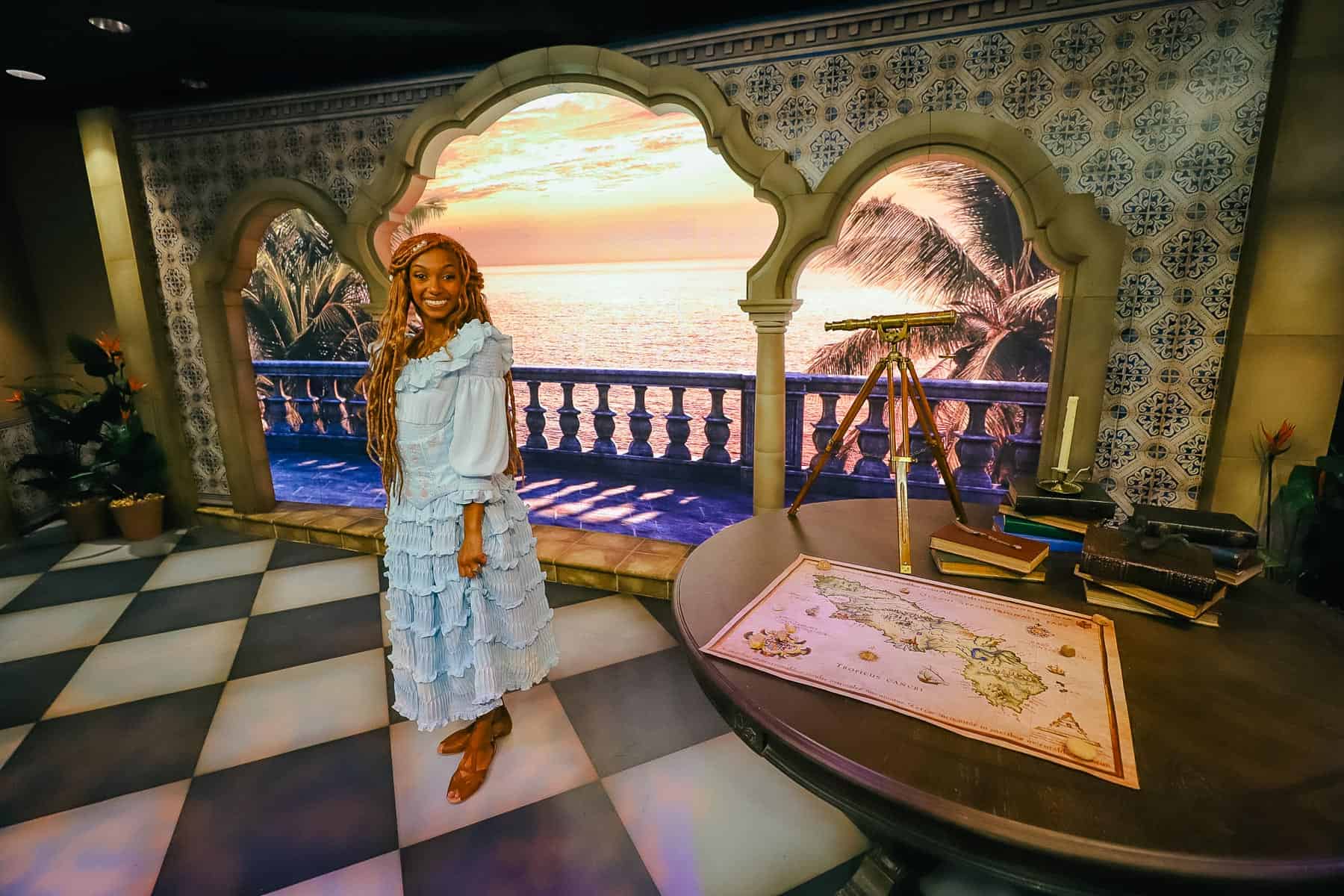 Needless to say, she's meeting in her land look. She mentioned getting used to having land legs and wiggling her toes.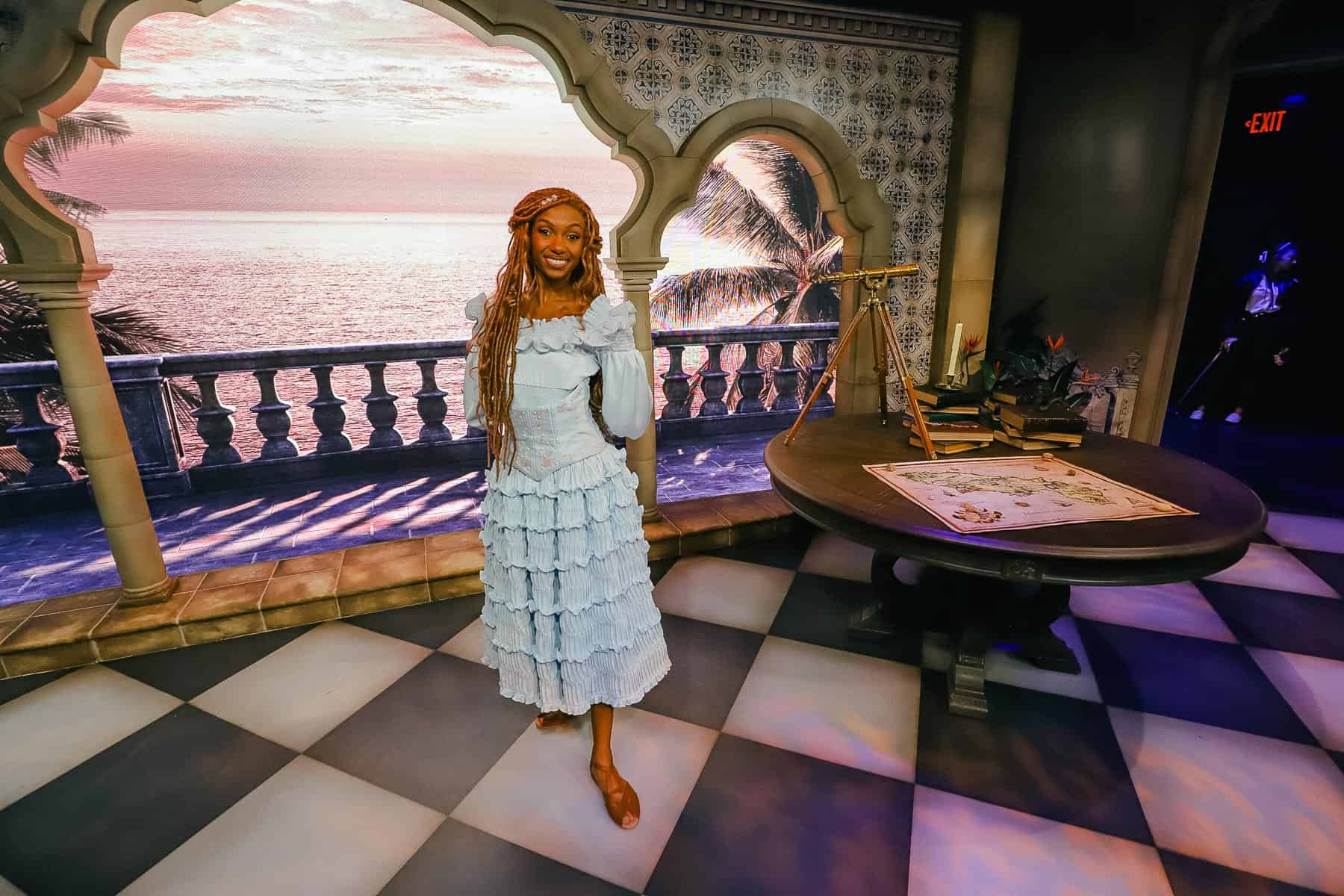 All in all, we waited one hour and forty-five minutes, which translates to 105 minutes! Thankfully, some wonderful people in line helped keep me company. It never fails; I always meet the kindest people while waiting to meet characters.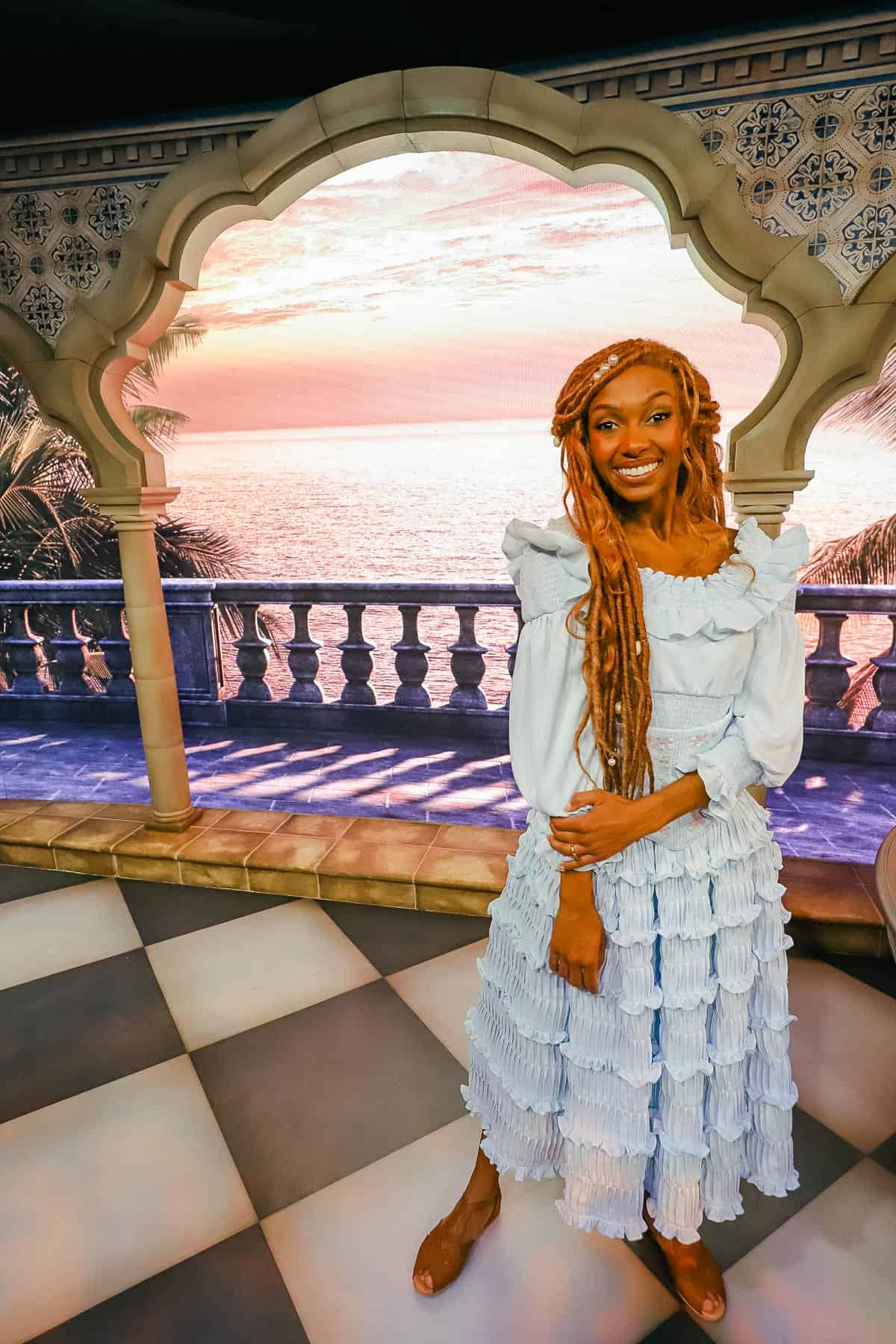 If you're visiting Disney's Hollywood Studios this summer, make sure to check in for this character meet. Hopefully, it will be listed in the My Disney Experience app, and it should remain on the marquee outside of Walt Disney Presents.
For more character meets at Hollywood Studios, you might enjoy:
Additionally, animated Ariel (with fins) meets daily in her Grotto at Magic Kingdom.
You might also enjoy our complete character guide for all the Disney Parks:
In the Comments
Do you hope to meet the live-action Ariel at Walt Disney Presents? Let us know below in the comments.