Meet Meeko at Disney's Animal Kingdom
Meeko! This food-loving raccoon from Pocahontas has been greeting guests lately at Disney's Animal Kingdom. As of late, we've seen both Pocahontas and Meeko greeting guests in the mornings. They have been out intermittently in The Oasis toward the front of the park.
Below, we'll share our experience meeting Meeko. Cast members said he would meet from time to time in the mornings before his and Pocahontas's scheduled times on the character cruises. Those times are usually listed in the My Disney Experience app.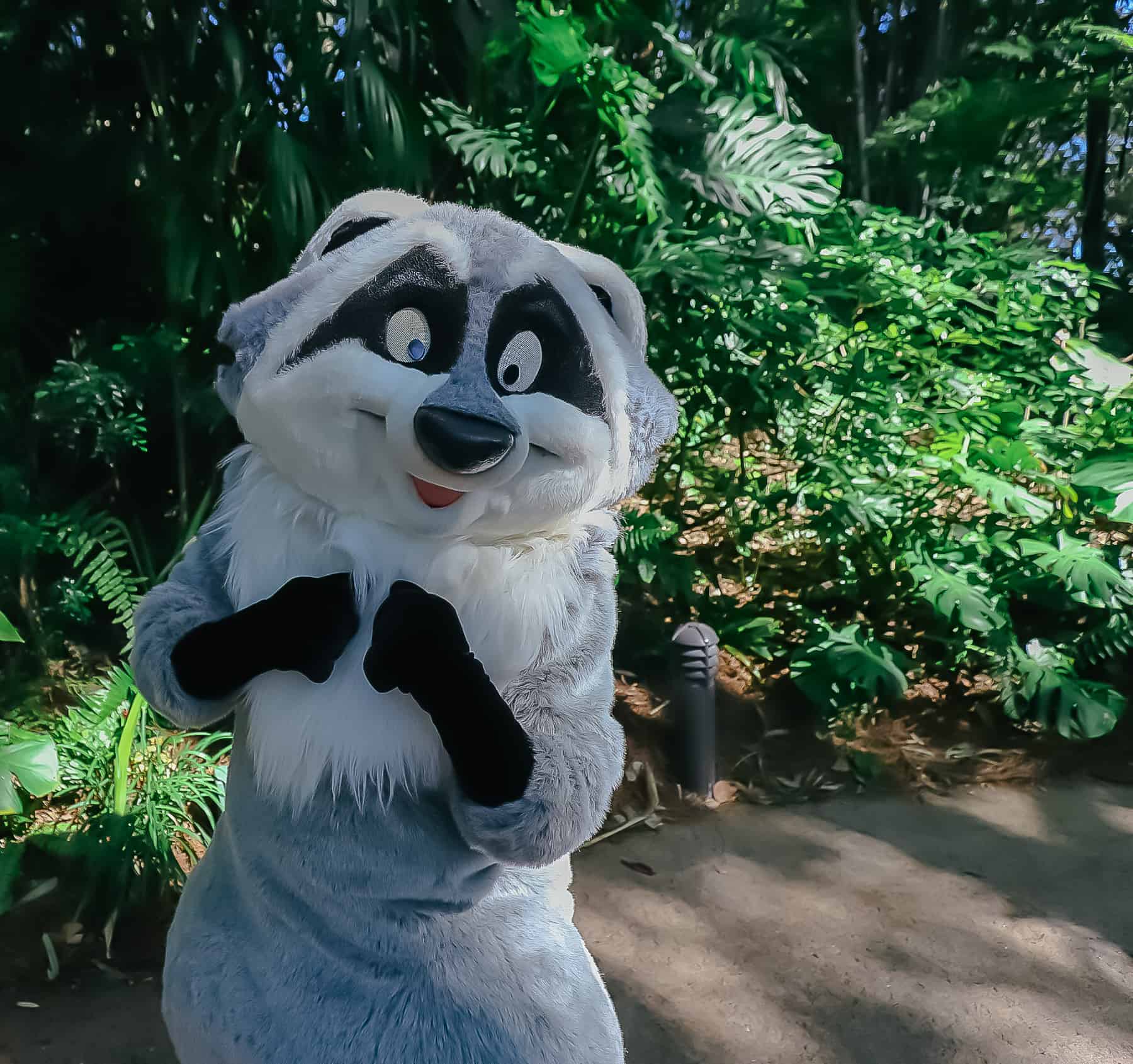 When we first entered the park, we saw Di'Vine greeting guests, a stilt-walker unique to Disney's Animal Kingdom. She is in the area shown in the photo below. You can usually find her off and on throughout the morning until early afternoon.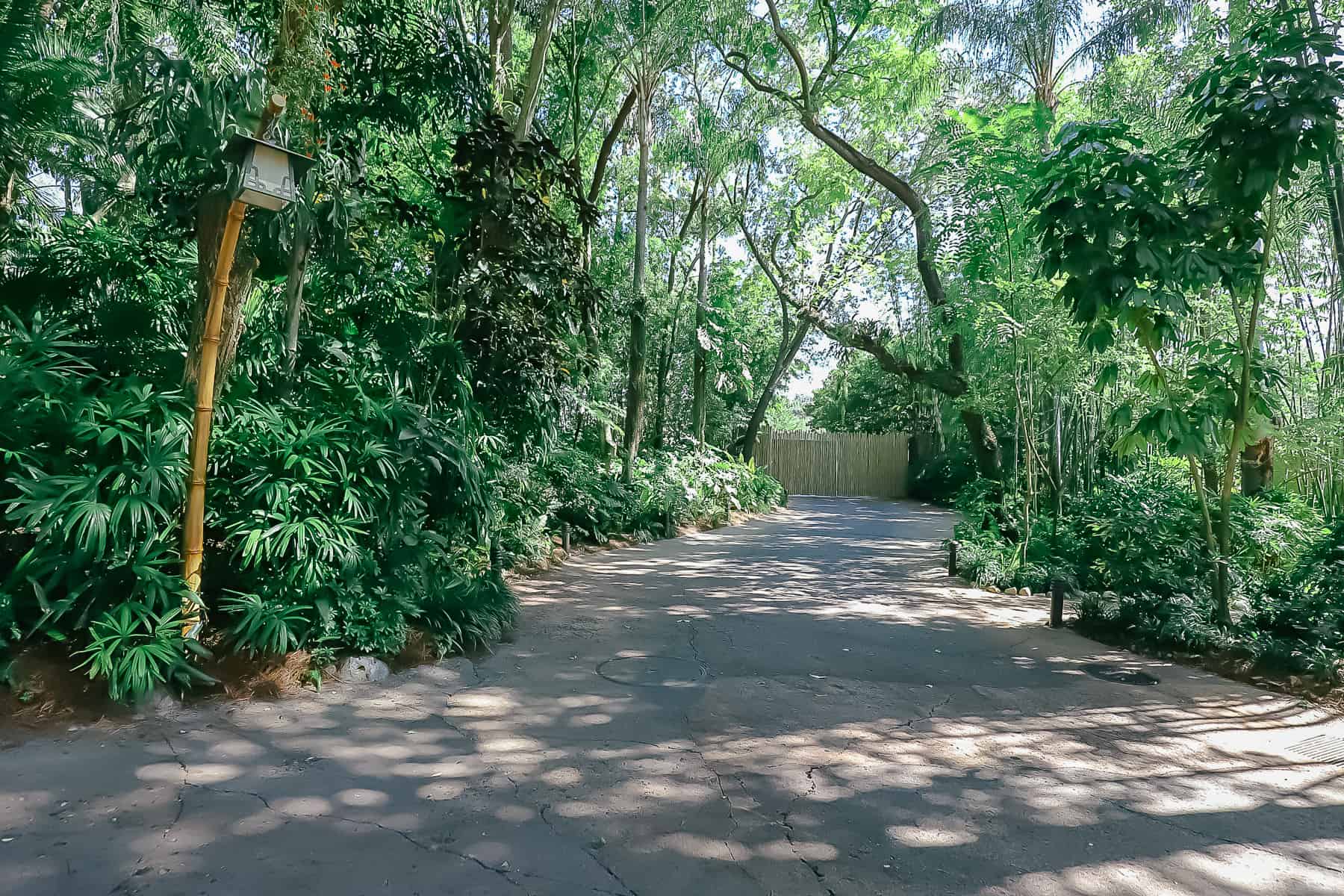 After meeting Pocahontas near the top of The Oasis, we circled back to the front of the park to see if Meeko was out. We had overheard several guests saying they had seen him earlier. When we returned, a few guests were waiting to meet him in the same area where Di'vine had been.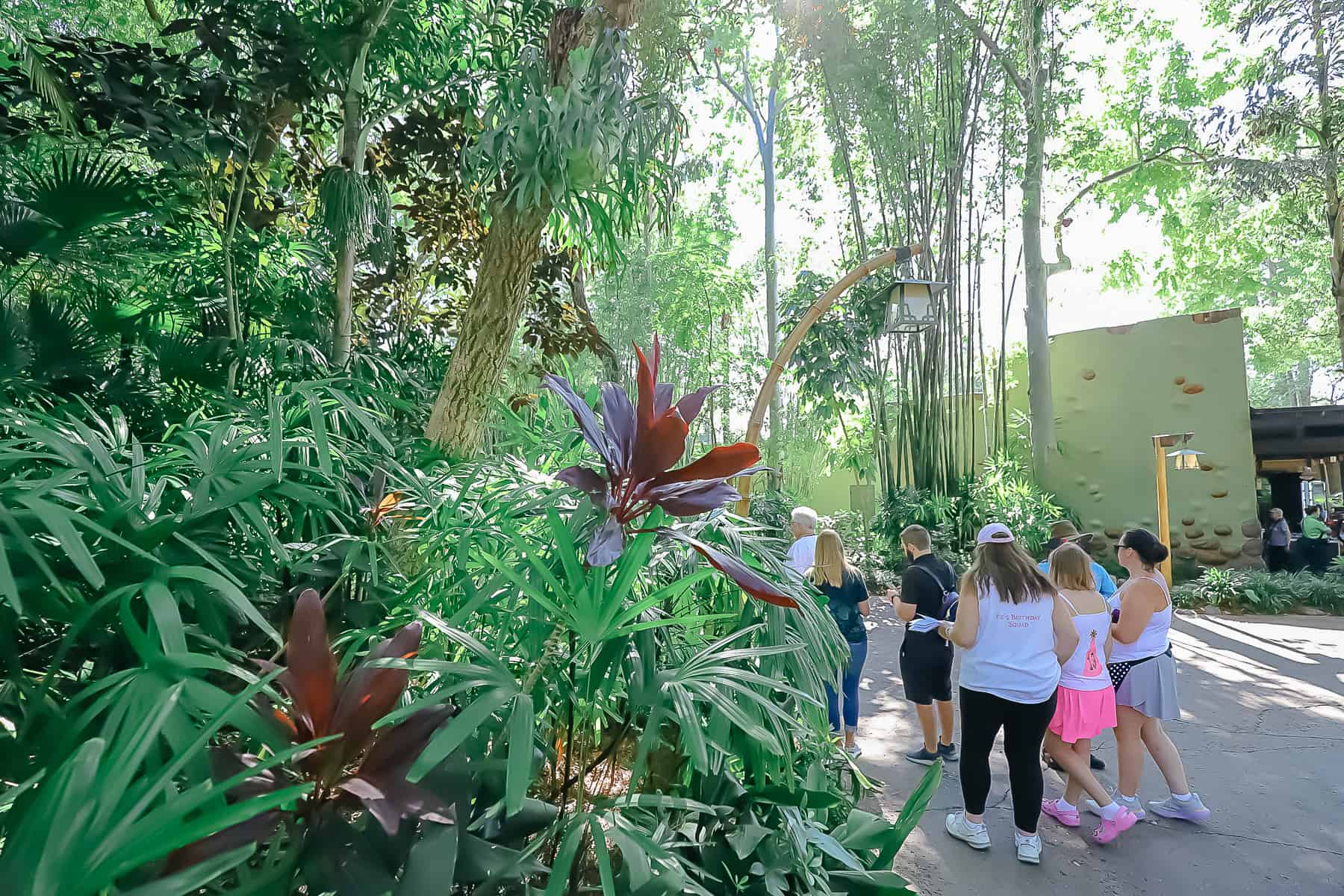 Thankfully, this line wasn't long. However, it's important to note that most guests only pass through this area when they enter or leave the park. So it's hit or miss if you see them. We don't know yet whether or not this will become a permanent location.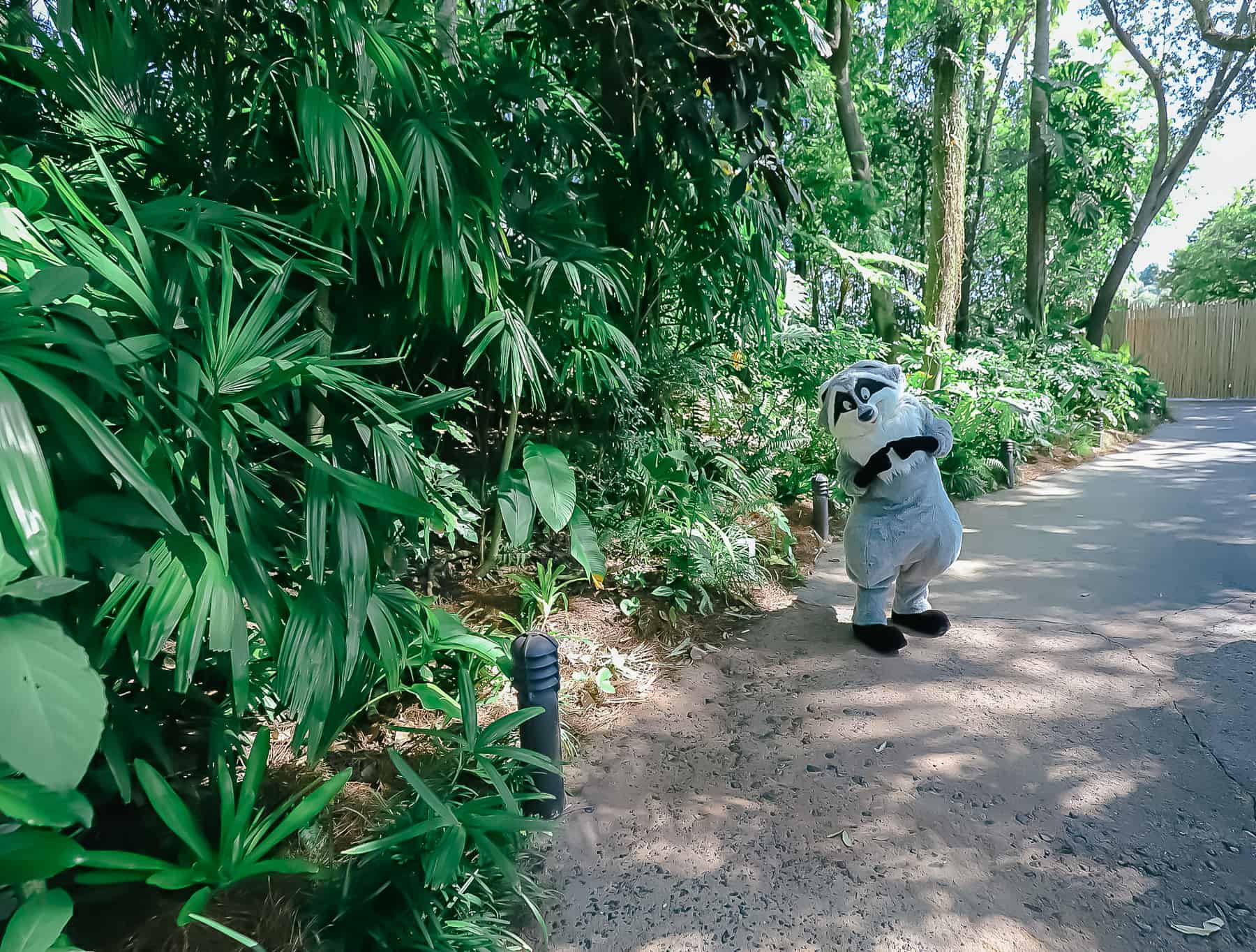 Meeko was adorable!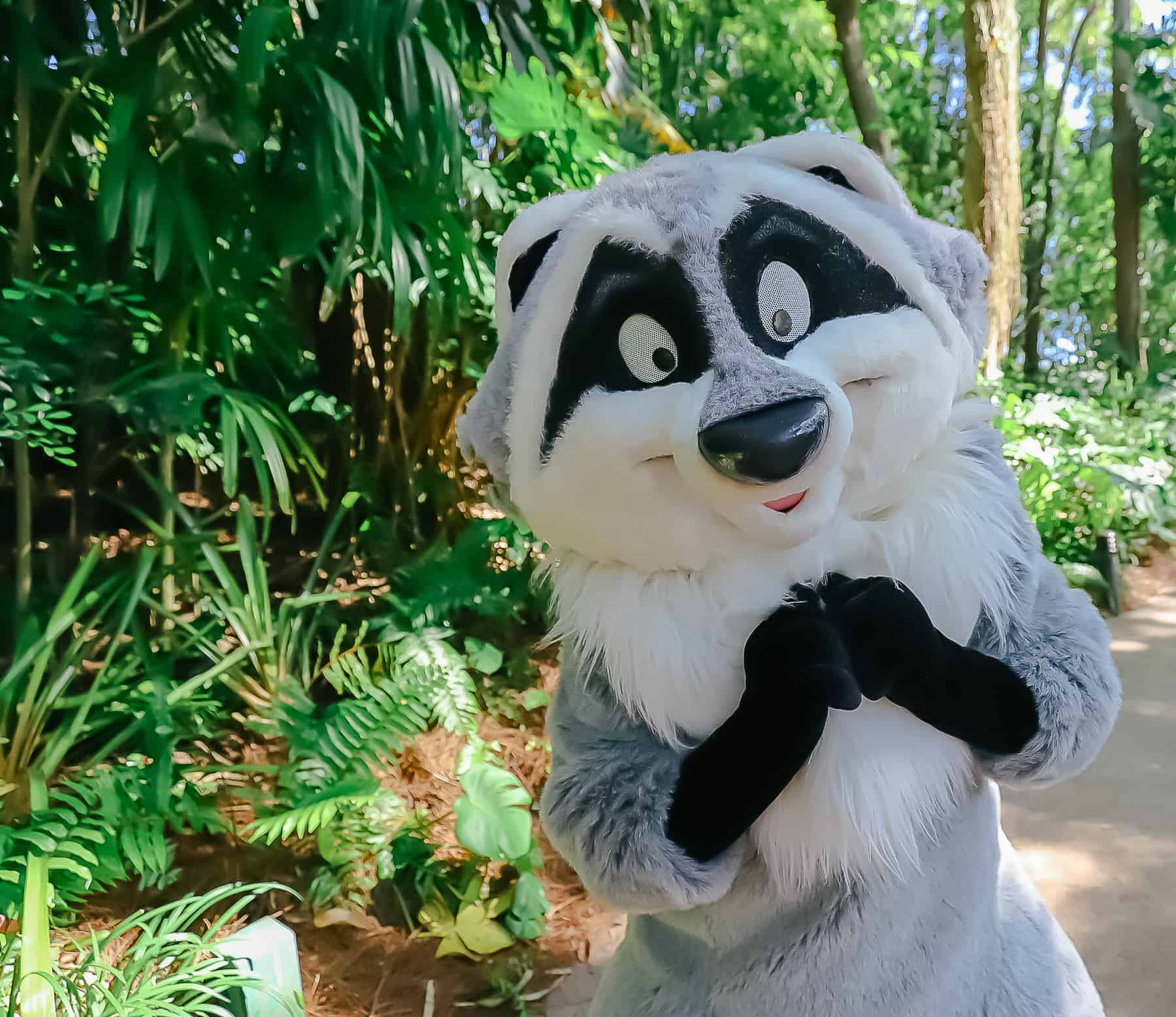 He is an autograph-signing character. So, you'll want to have your autograph books out and turned to the page you want him to sign.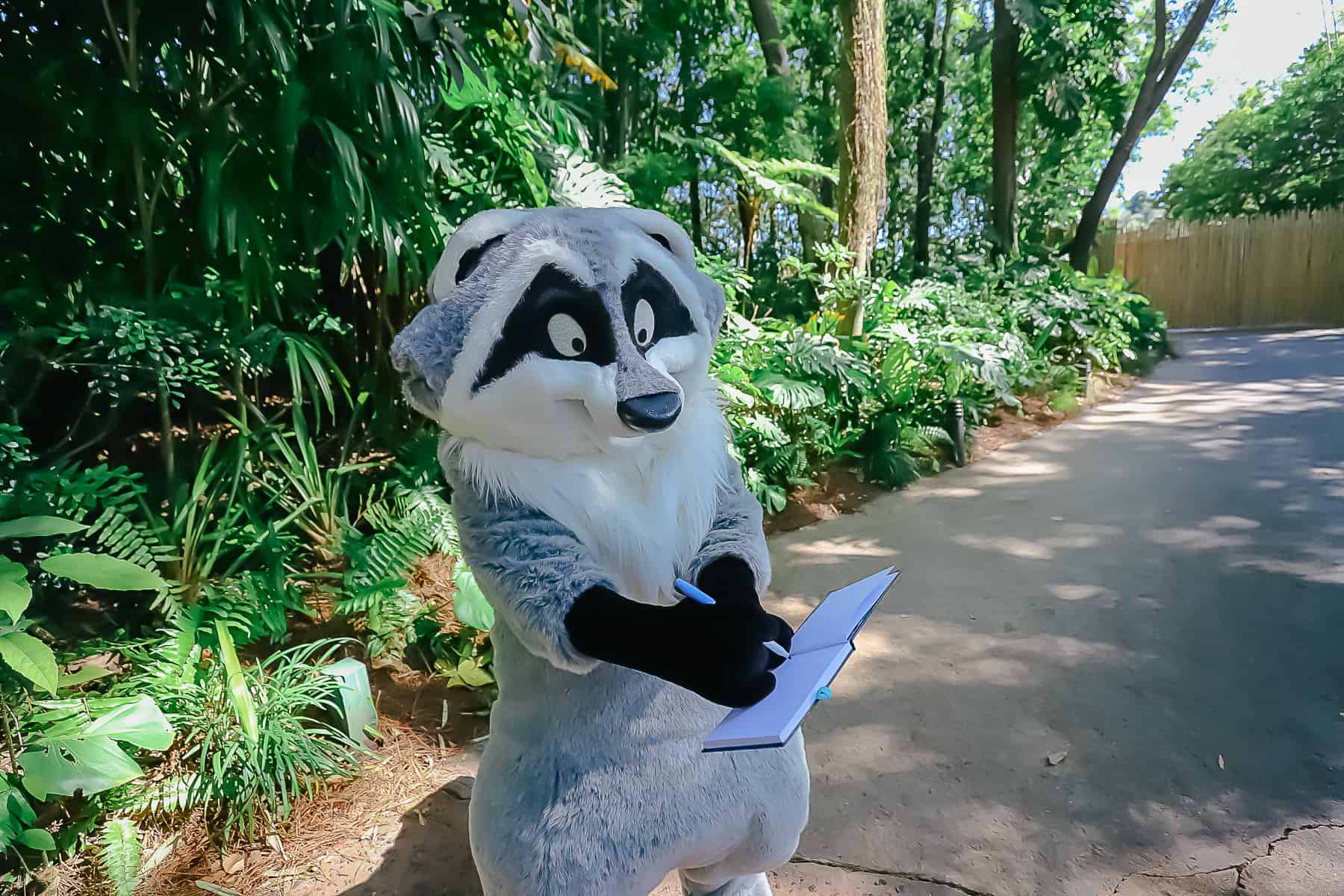 He has the cutest autograph. That's his paw on the "o" in Meeko.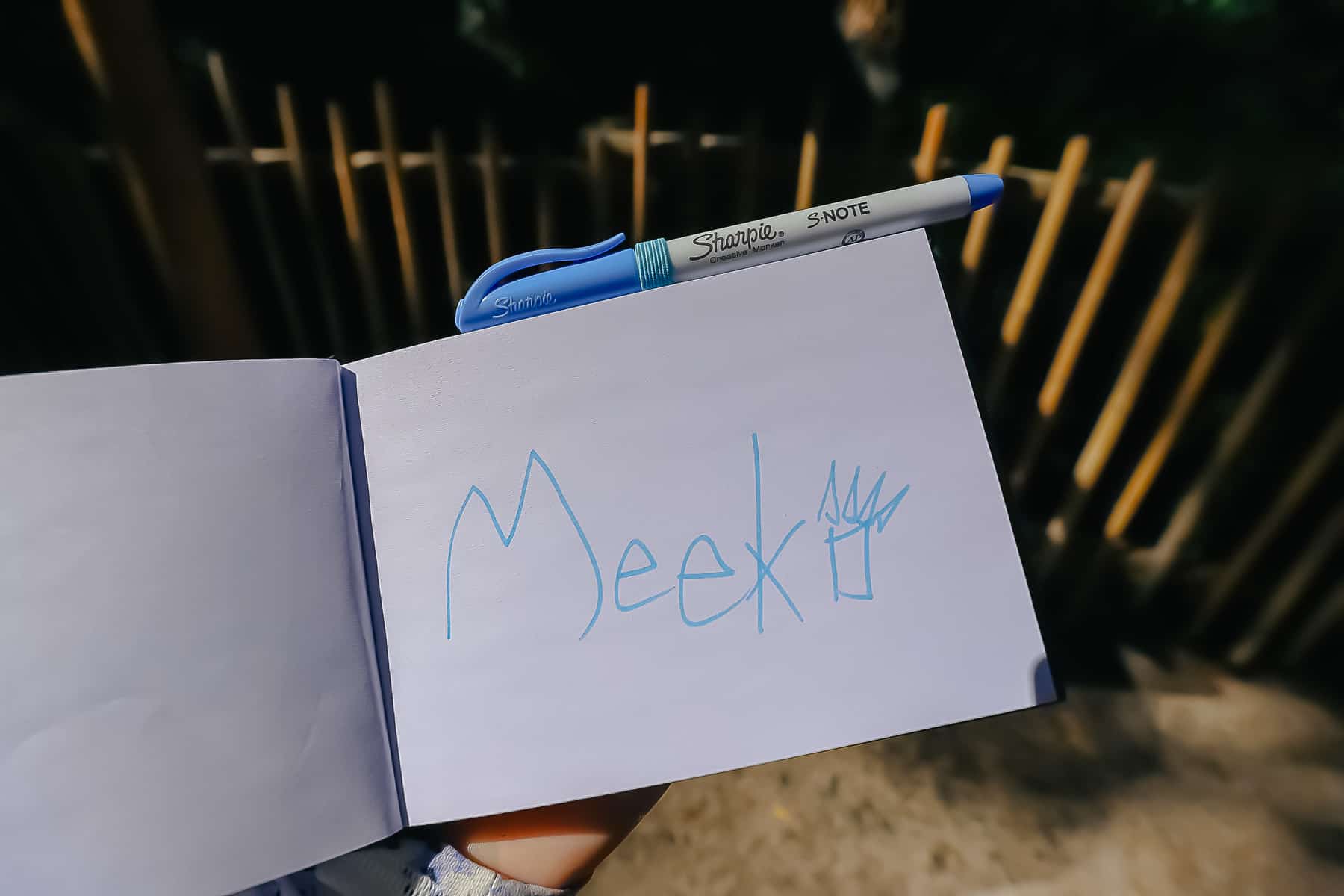 A PhotoPass photographer was available at this meet-and-greet. However, they are not guaranteed.
If you're visiting Disney's Animal Kingdom in the upcoming months, keep your eyes peeled for Pocahontas and Meeko. As always, character meets are considered entertainment, and per Disney, entertainment is subject to change. But we visit regularly and strive to keep our character coverage as accurate as possible.
Our best tips for meeting characters include:
Check the My Disney Experience app for characters, locations, and times on the day of your visit.
Keep your eyes open for random lines in the park. Often, a character is at the end of those lines.
Ask cast members (in the blue shirts) at other character locations in the park for help. They are the best people to ask if you can't locate a certain character.
Most character meet-and-greets (not all) wrap up earlier in the day than later.
For more characters at Disney's Animal Kingdom, you might like:
Or you might enjoy our other Disney World Characters guides for each park:
Do you hope to meet Meeko on your next visit? Make sure to bring him snacks! If memory serves, he's a hungry little creature!