Meet Sulley from Monsters, Inc. at Disney World
Sulley from Monsters, Inc. meets guests daily at Disney's Hollywood Studios. This giant yet adorable monster has a fun character meet you don't want to miss!
Below we'll look at where to find Sulley during your Disney World vacation. In addition, I'll share a few photos, tips, and details for pictures and autographs at this character meet.
You may remember that Sulley formerly met at Walt Disney Presents at Disney's Hollywood Studios. However, that location is currently under refurbishment. It will soon reopen as a special Ariel meet-and-greet celebrating the new live-action version of The Little Mermaid.
So Sulley and several other Pixar characters were relocated to a reimagined Pixar Place. He now meets here daily with characters like Mr. and Mrs. Incredible, Frozone, and Edna Mode, all from The Incredibles.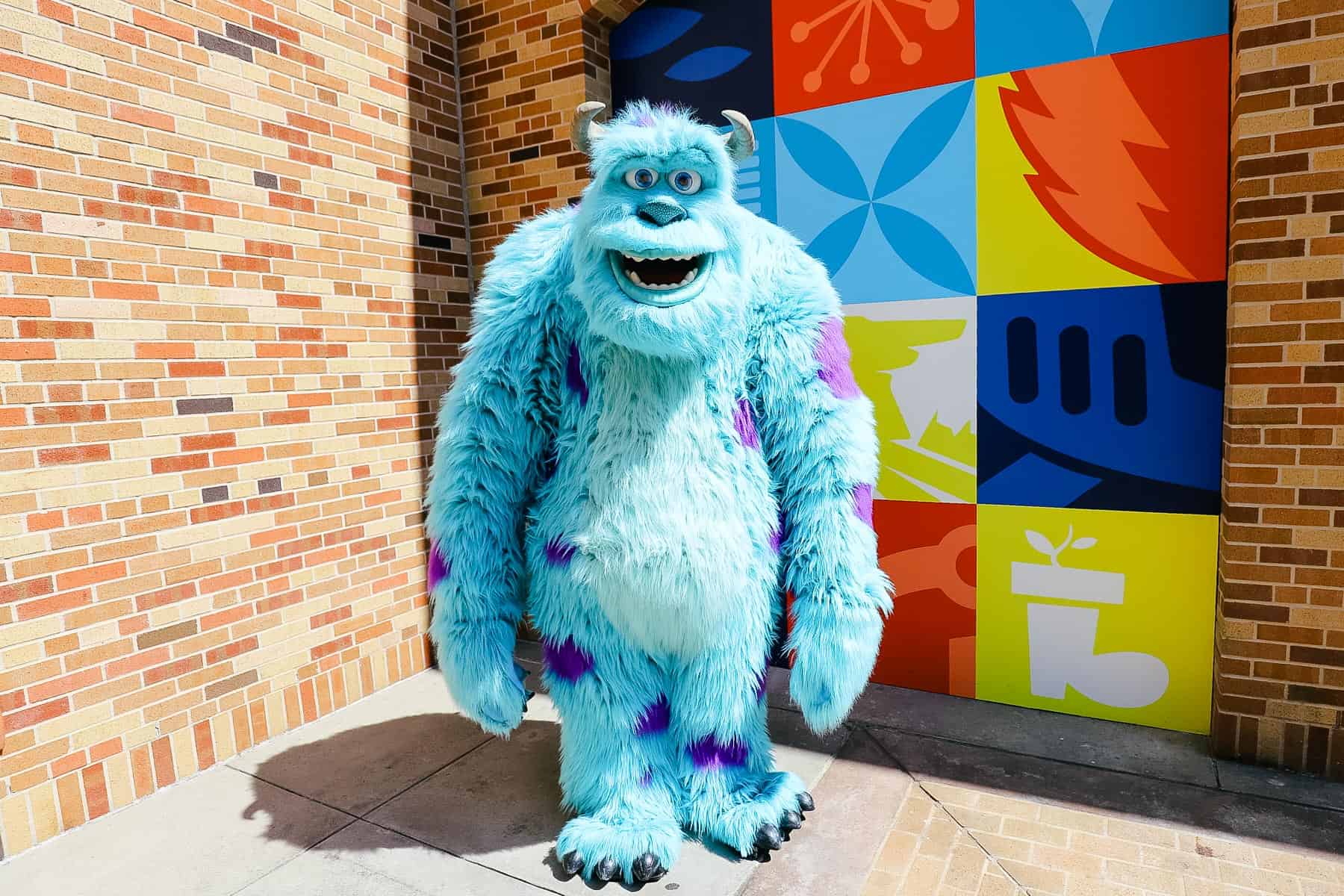 Pixar Place is located directly past Walt Disney Presents before you get to Toy Story Land. This area was formerly home to the entrance for Toy Story Mania, and for a while, it was called Municiberg Plaza.
Unfortunately, most of the meet-and-greets in this location are in direct sunlight. For example, the photo below shows where the Incredibles are meeting in the back right corner while Sulley is meeting in the left corner.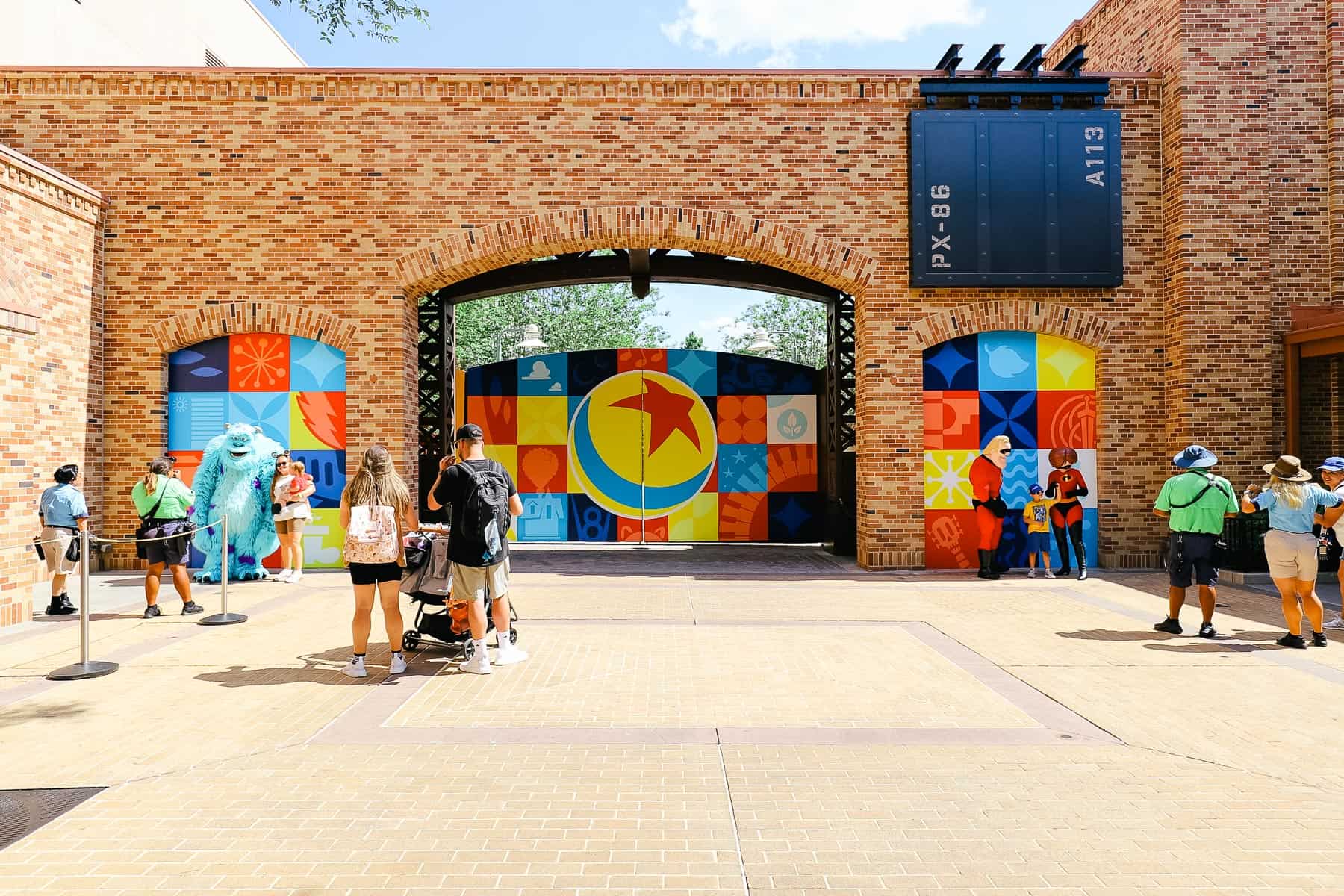 Thankfully, only a handful of guests were waiting ahead of me. But ordinarily, I would anticipate a wait between 15-25 minutes.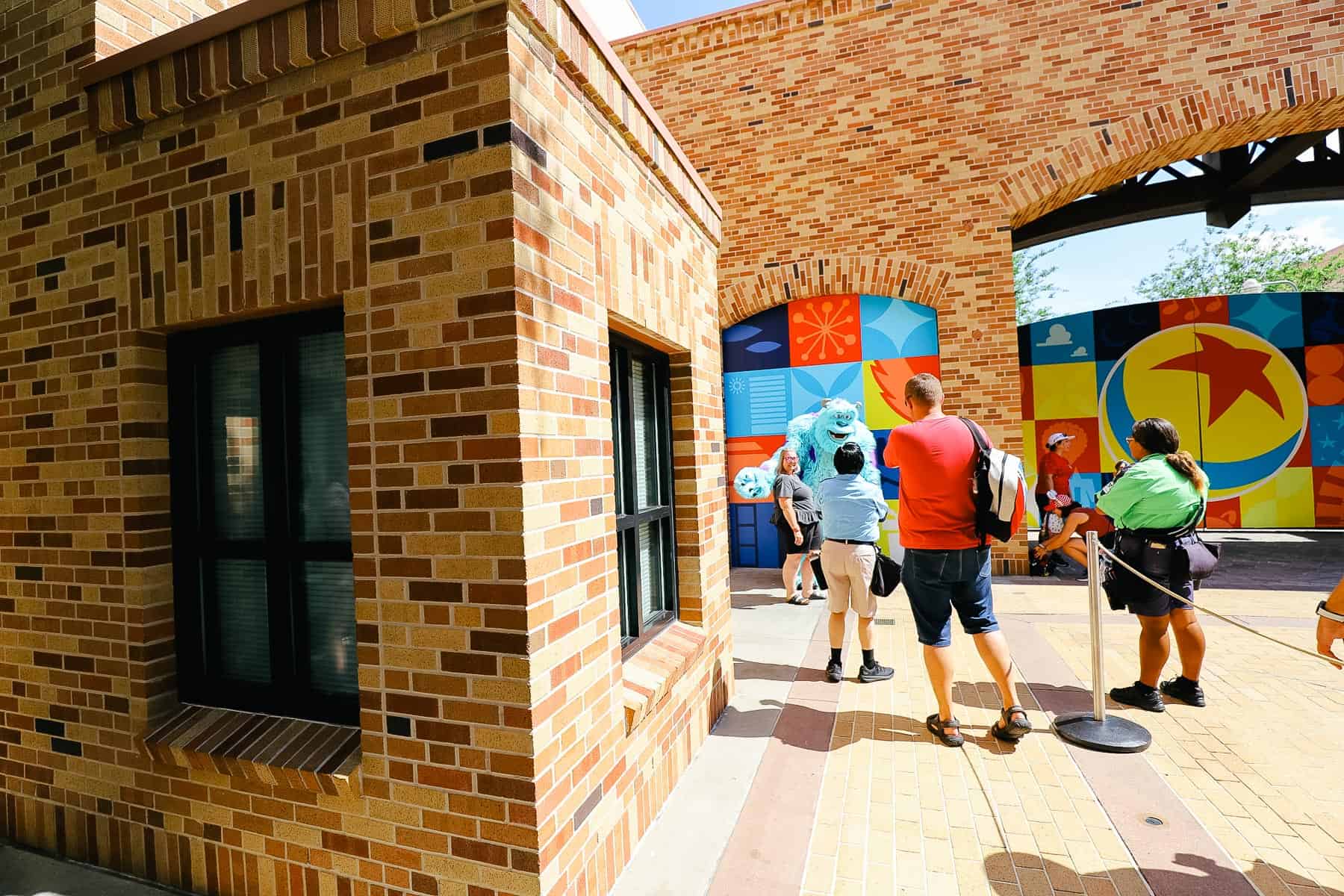 As far as theming, the area doesn't have much.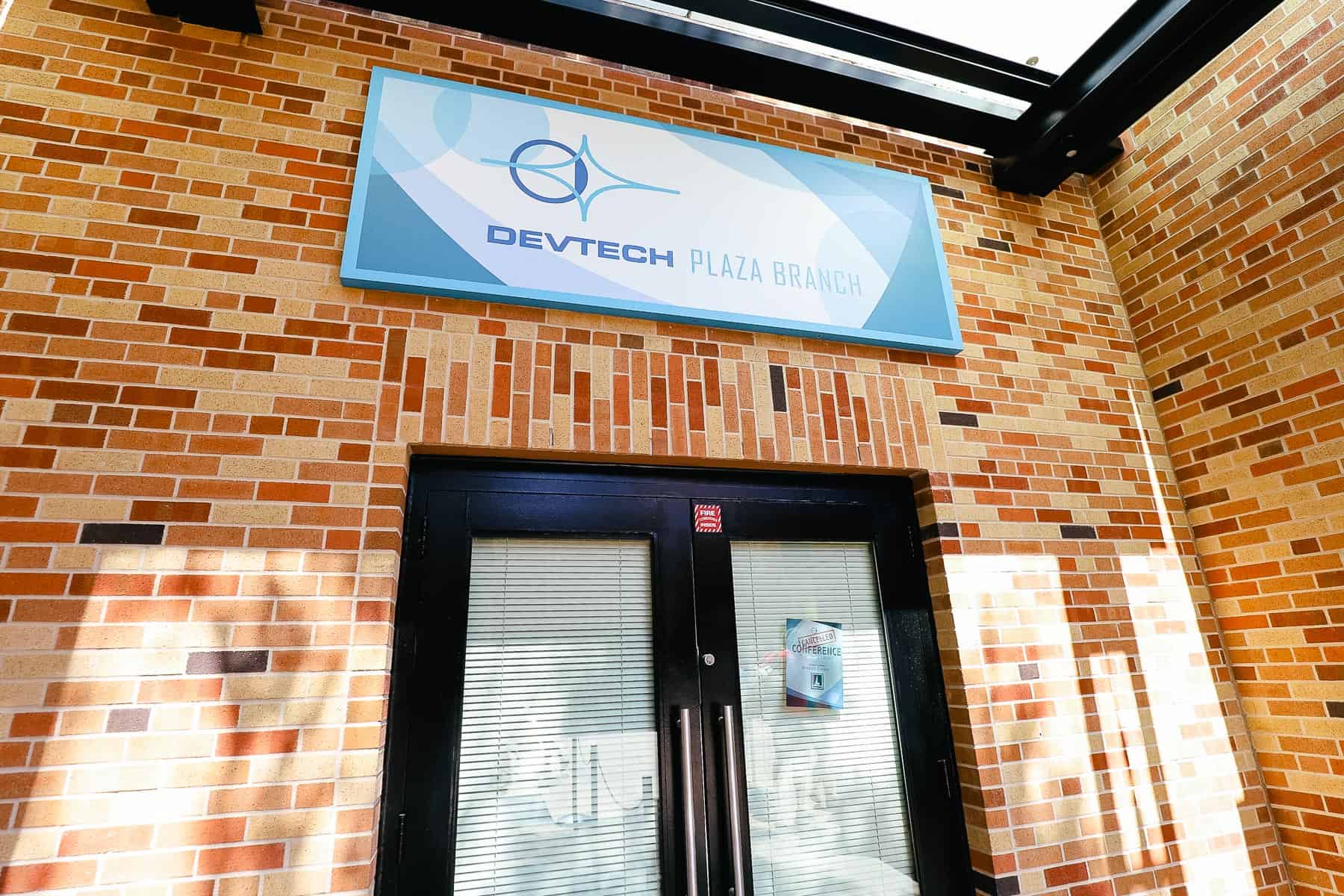 Sulley meets guests intermittently throughout the day between 9:00 and 5:00 p.m. He may or may not be listed in the My Disney Experience app.
We've visited Hollywood Studios twice this last week to see him. On the first day, I thought he wasn't meeting because he wasn't listed in the app. However, later in the week, I walked back through and quickly found him even though he still wasn't listed in the app.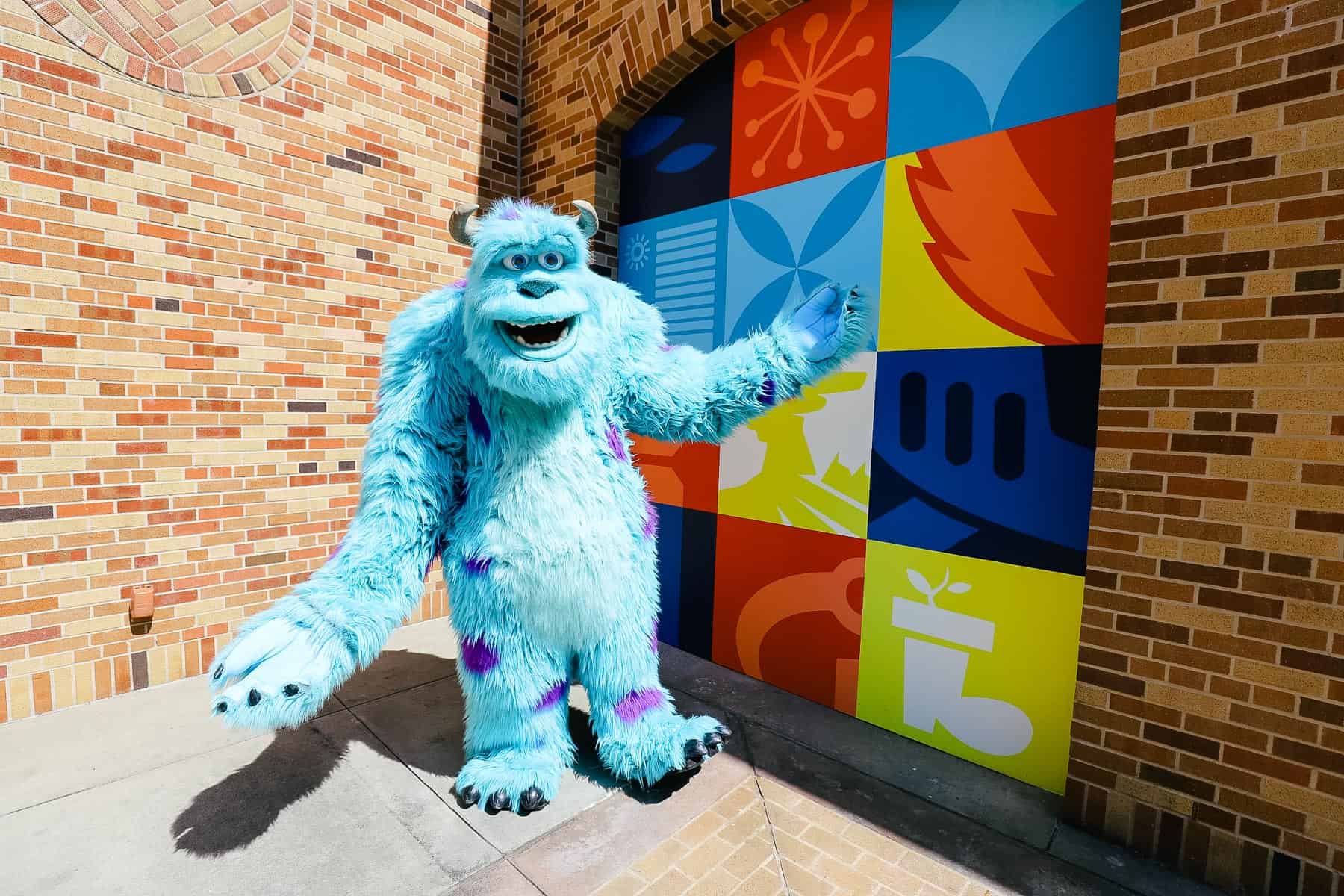 If you are in the area and don't see him, you can always ask one of the cast members at the other character meets. The cast members wearing blue shirts usually have a good idea of what characters are meeting that day.
Or you can always stop at one of the Guest Services kiosks in the park. They are under a blue umbrella and usually have a list of character availability for traditional meets.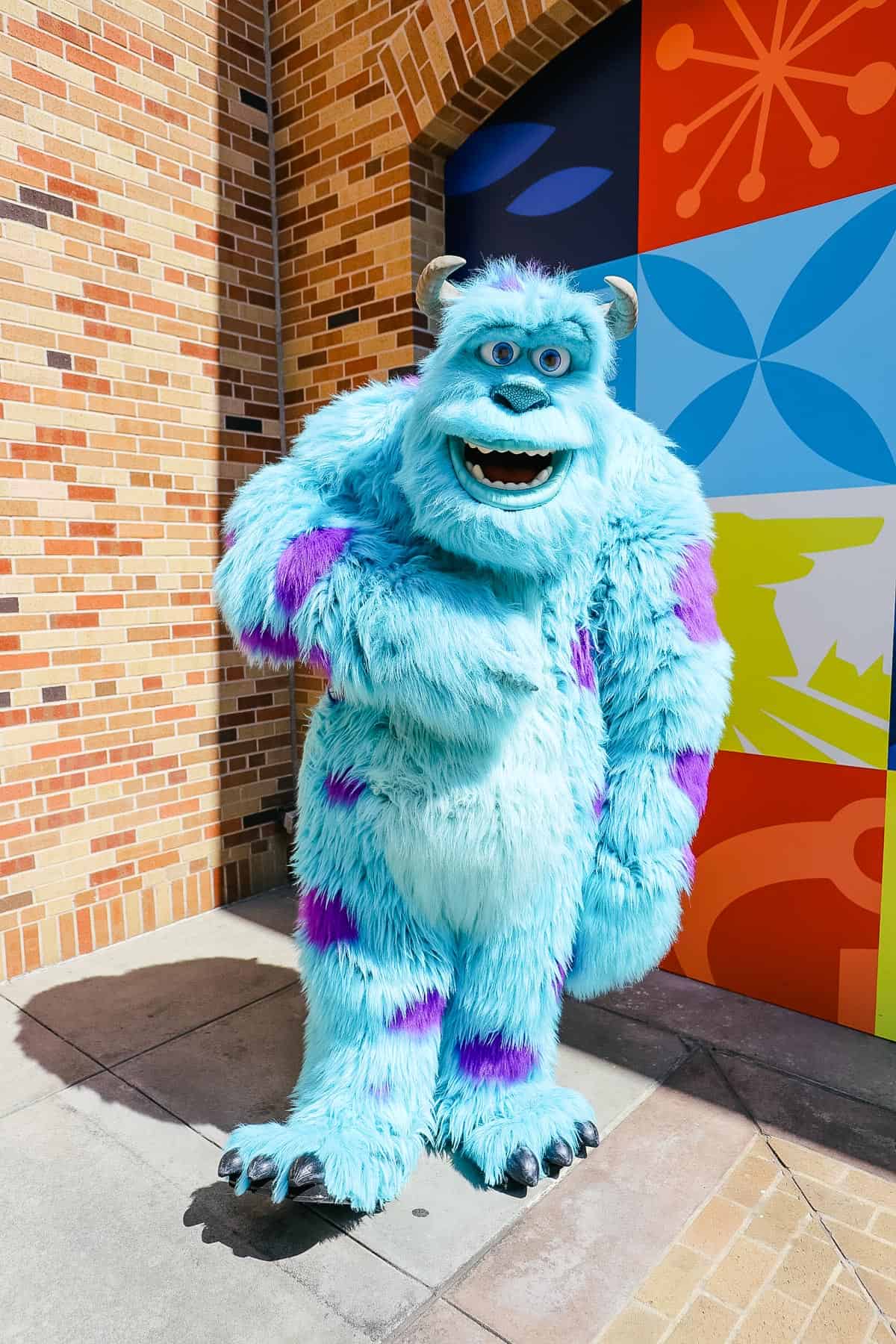 Formerly, Sulley met with Mike Wazowski at Hollywood Studios. But, unfortunately, many of the characters have returned without their other half. For instance, Vanellope Von Schweetz now meets at Epcot without Ralph from Wreck-It Ralph.
Related: Meet Vanellope Von Schweetz at Epcot
A cast member will be available at Sulley's meet-and-greet to provide guests with instructions while they wait. Unfortunately, Sulley does not sign autographs because his paws are too large.
A PhotoPass photographer was available at this character meet-and-greet. However, they are not guaranteed.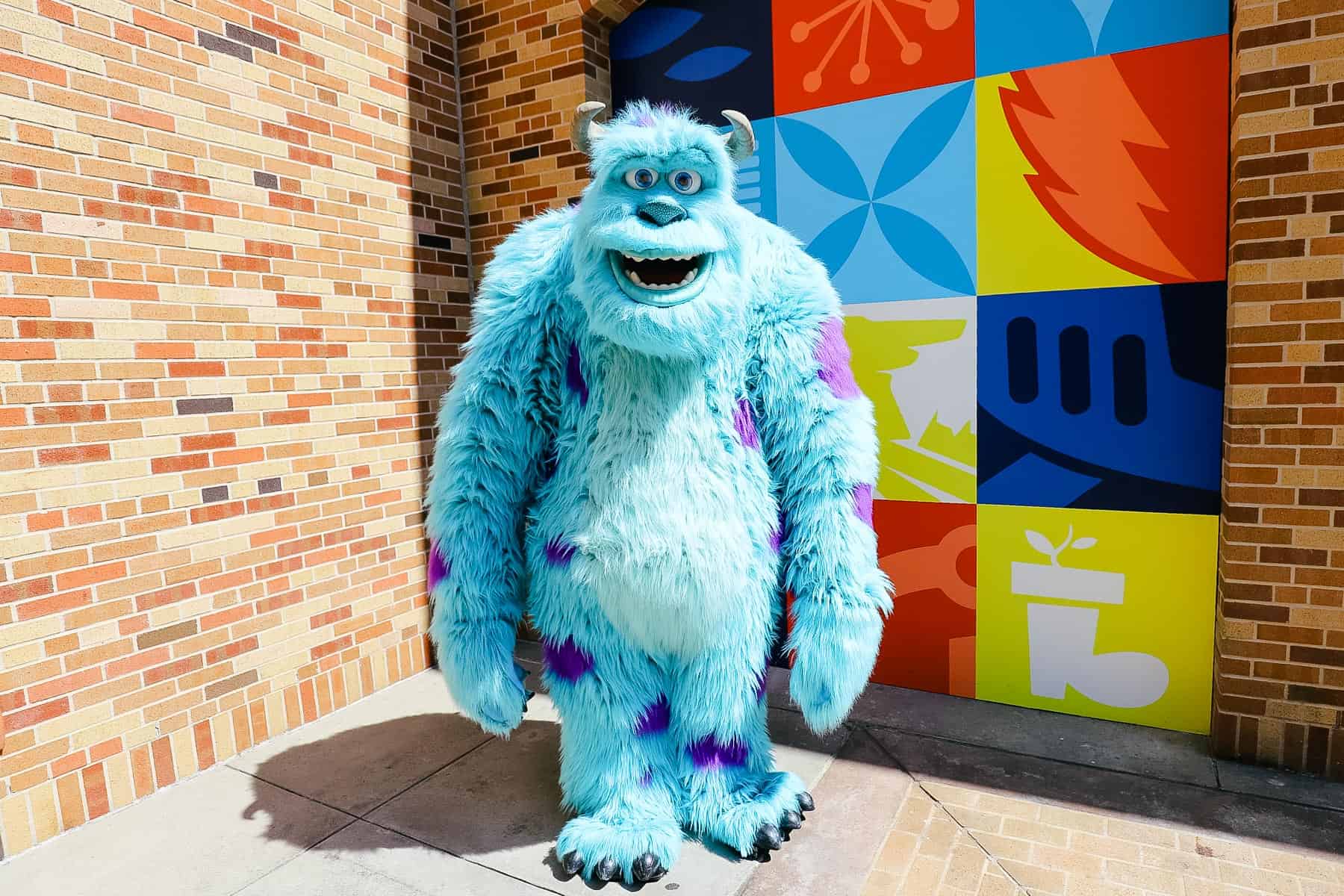 You might notice that Sulley is a giant of a character. So he might be intimidating to small children. However, he is the friendliest of monsters.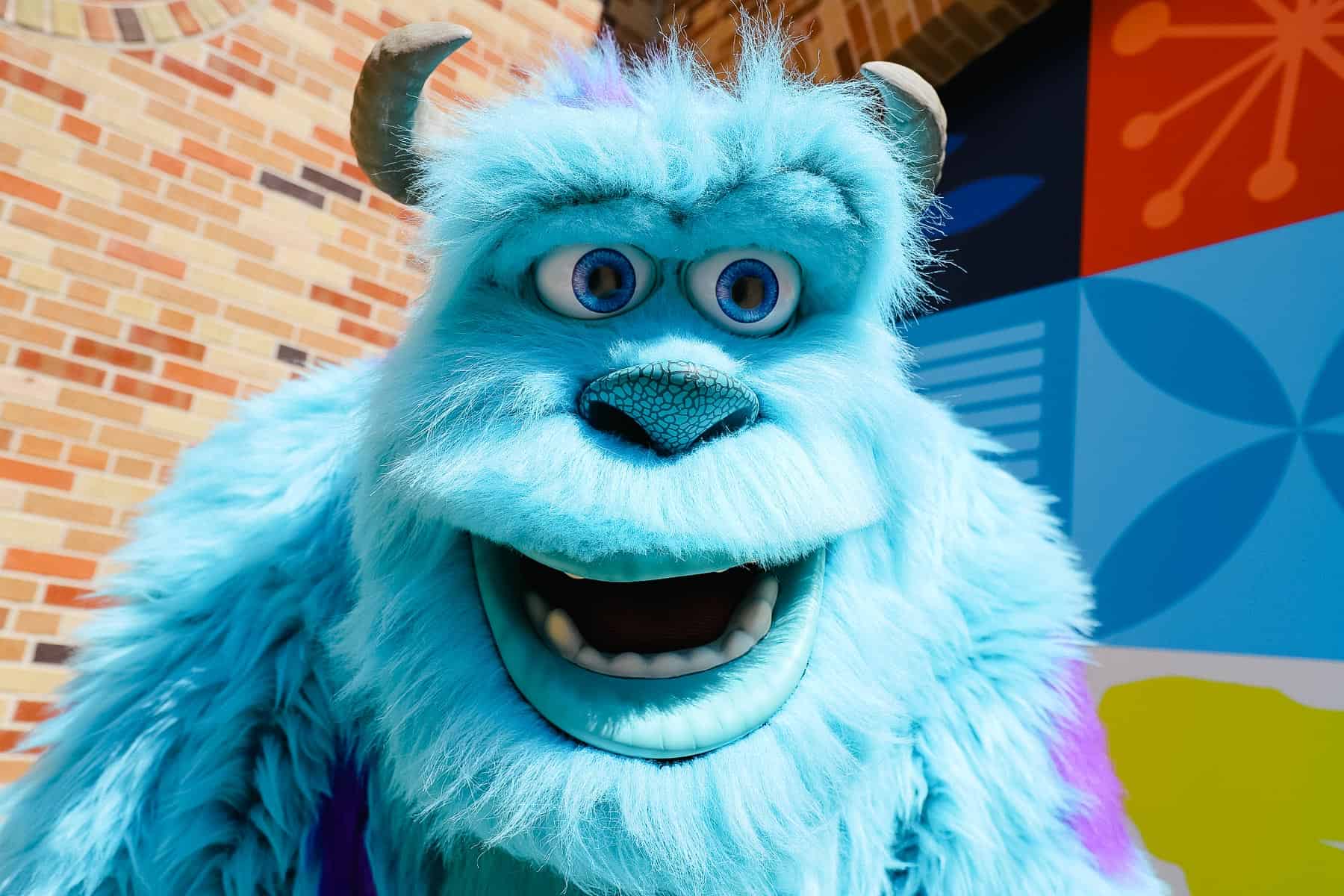 Overall, Sulley is an excellent character to meet during your vacation. I'm sure the photos with this unique character will bring back cherished memories for many years to come.
For more character meets at Hollywood Studios, try these articles:
Or try our entire list of character meet and greets at Disney World.
In the Comments
Hopefully, this article gave you an overview of finding Sulley from Monsters, Inc. at Disney World! Do you have any other questions about meeting Sulley?