Meet Sulley from Monsters, Inc. at Disney World
Sulley from Monsters, Inc. meets guests daily at Disney's Hollywood Studios. This giant yet adorable monster has a fun character meet located a bit off the beaten path.
Below we'll look at where to find Sulley during your Disney World vacation. In addition, I'll share a few photos, tips, and details for personal pictures and autographs at this character meet.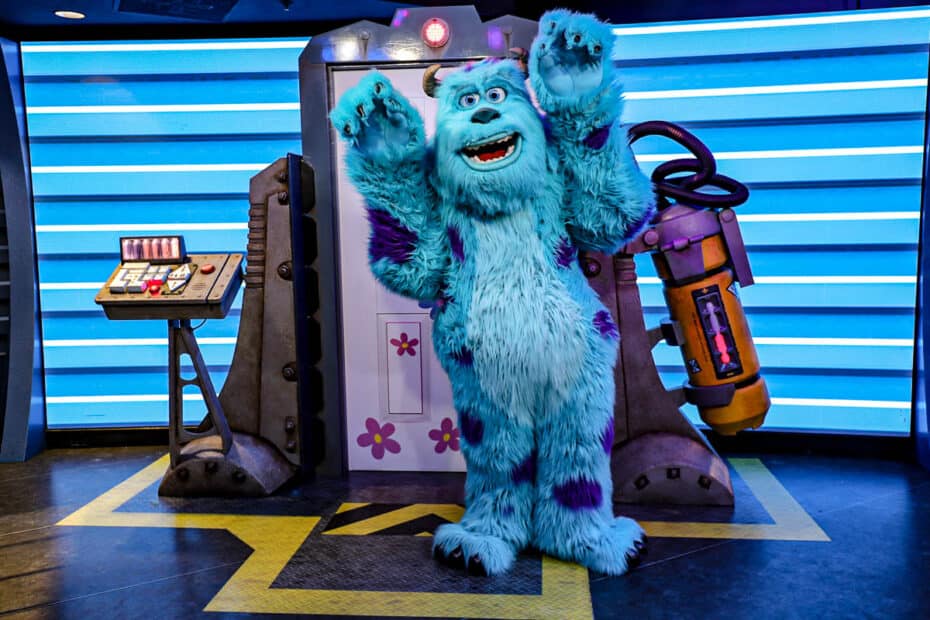 You can find Sulley at Disney's Hollywood Studios. He meets at Walt Disney Presents.
Walt Disney Presents is a walk-through attraction that features exhibits highlighting the history of Disney. If you only want to meet Sulley, you can walk directly through to the back of the building.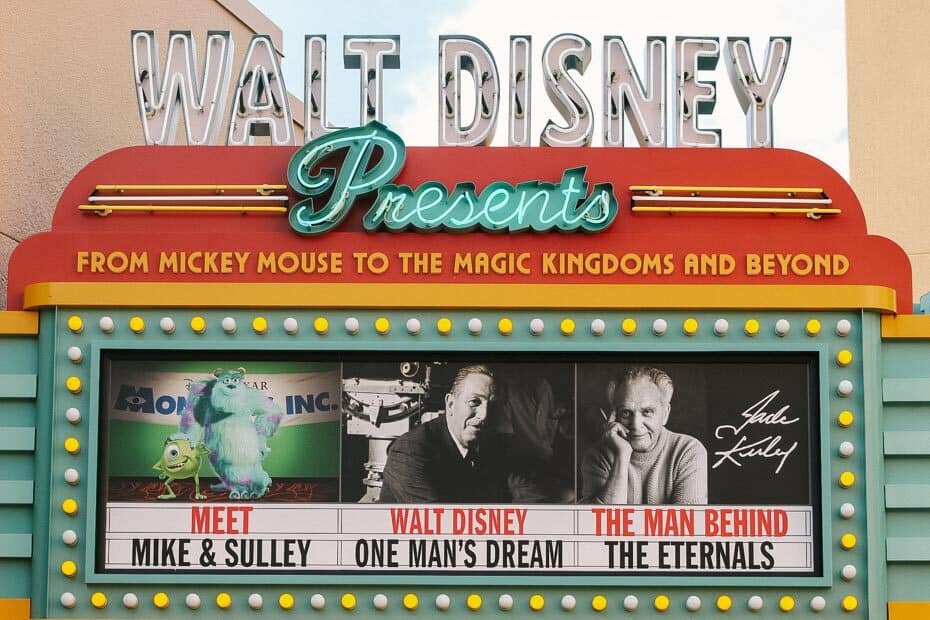 However, I do recommend browsing. The exhibits are interesting. And if One Man's Dream is playing, it's worth taking the time to watch.
You could see the film after meeting Sulley. The theater entrance is also located at the back of the building.
Here is the entrance to the Monster's, Inc. character experience. At this time, Sulley meets daily from 9:00 a.m. until 5:00 p.m.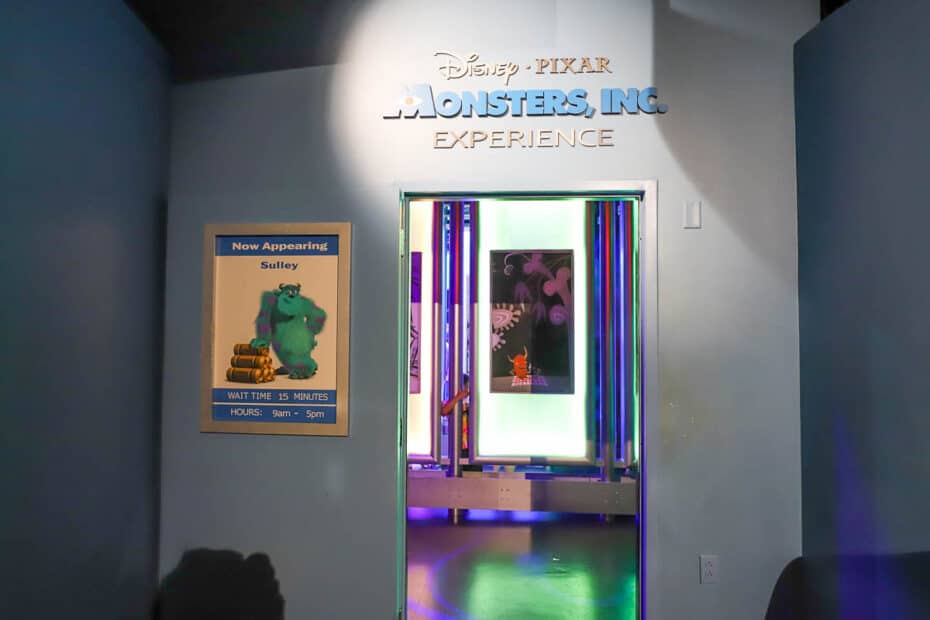 As always, check the My Disney Experience app for exact times on the day of your visit.
Historically, Sulley met with Mike Wazowski at Hollywood Studios. However, most character meets have initially returned without their other half.
For instance, we've seen Vanellope Von Schweetz return to Epcot without Ralph from Wreck-It Ralph.
Related: Meet Vanellope Von Schweetz at Epcot
Anyway, a cast member is usually present at the entrance of this character meet. They will give you an idea of how long you'll have to wait. Wait times are not posted here.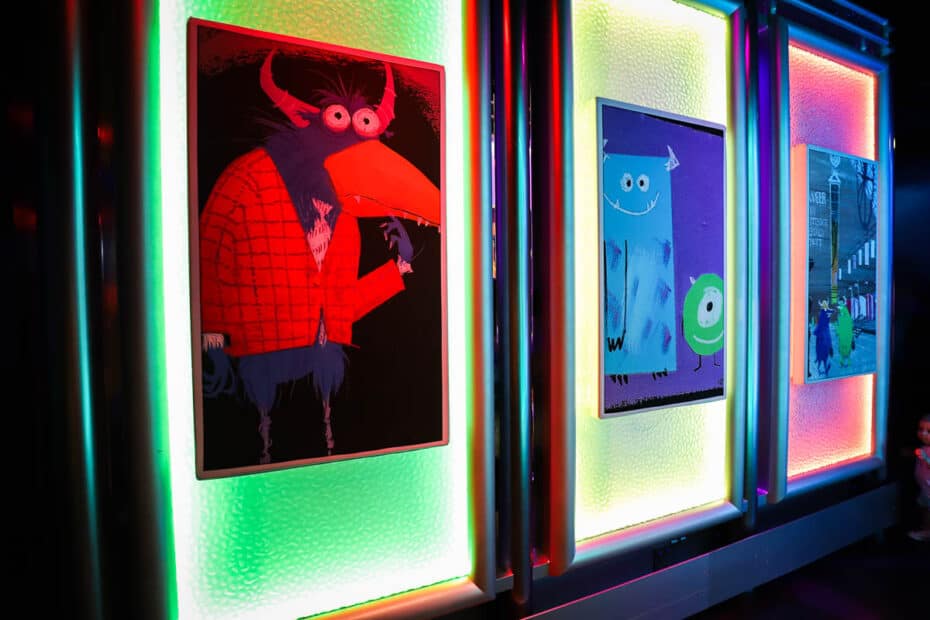 Sulley meets to extremely long waits, especially during the hotter portions of the day. So, on the one hand, this meet provides relief from the heat. But on the other, you might have to wait a long time.
But he's worth it.
On this visit, I got in line to meet Sulley at 4:37 p.m. and met him at 4:45. There were about ten groups ahead of me when I entered the line.
As usual, the line was significantly shorter near the last 30 minutes or so of the meet. But as you know, we can't meet everyone at the end of their visit.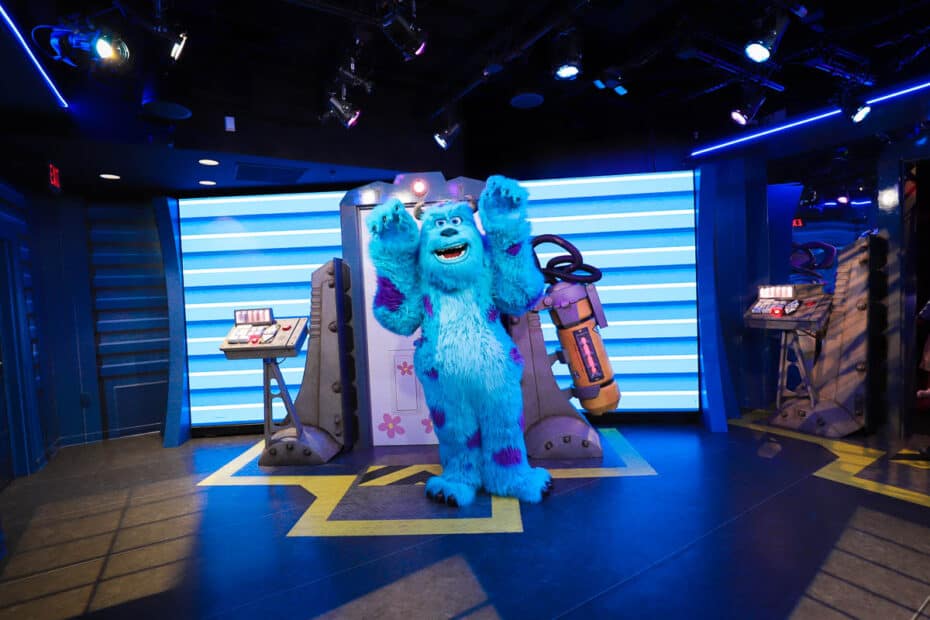 Sulley is a rather large character. But I've yet to see a child scared or intimidated in my experiences with this meet.
Unfortunately, his paws are too large for signing character autographs. However, the cast member attending the visit should be able to provide a sticker for your autograph book.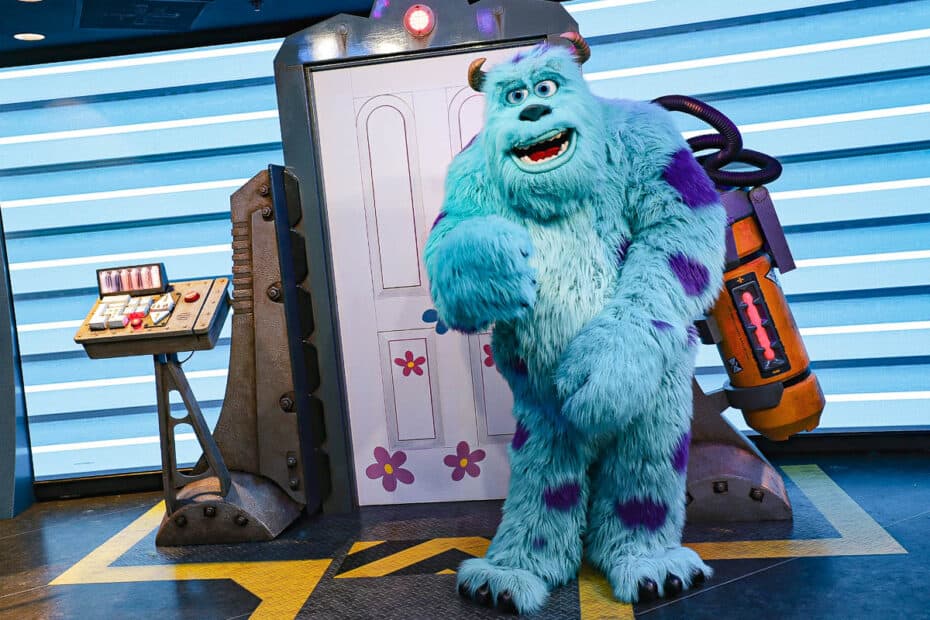 A PhotoPass photographer is present at this character meet. They will take your photo if you purchased the Memory Maker.
Or you can ask if they'll take your picture with your personal device.
For more character meets, try these articles:
Or you try our entire list of character meet and greets at Disney World.
Hopefully, this article provided you with an overview of finding Sulley from Monsters, Inc. at Disney World! Do you have any other questions about meeting Sulley?