Peter Pan Meet-and-Greet at Walt Disney World
"Off to Neverland!" If you overhear someone shouting that phrase at Walt Disney World, it's probably Peter Pan. This bubbly boy who promises never to grow up meets daily in Fantasyland at Magic Kingdom.
Peter Pan meets near his attraction, Peter Pan's Flight, which sits across the walkway from "it's a small world." You can check the My Disney Experience app on the day of your visit for the exact timing.
Remember that characters are considered entertainment, and per Disney's policy, entertainment is subject to change. While it seems that Disney strives to remain consistent with characters and their locations, there have been several inconsistencies.
Take this meet, for example. When Peter Pan returned, he met guests in a random spot in Adventureland.
This article was updated on January 24, 2023.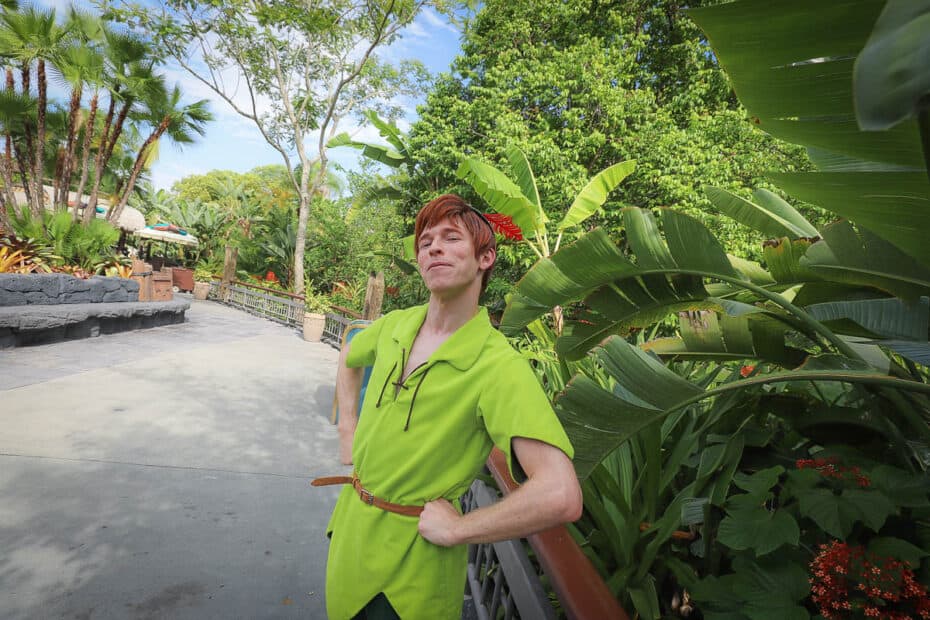 However, it turned out that Disney had ordered a fresh paint job for the Never Land map where Peter traditionally meets. So after a few weeks of meeting in Adventureland, he returned to his original location in front of the Never Land map.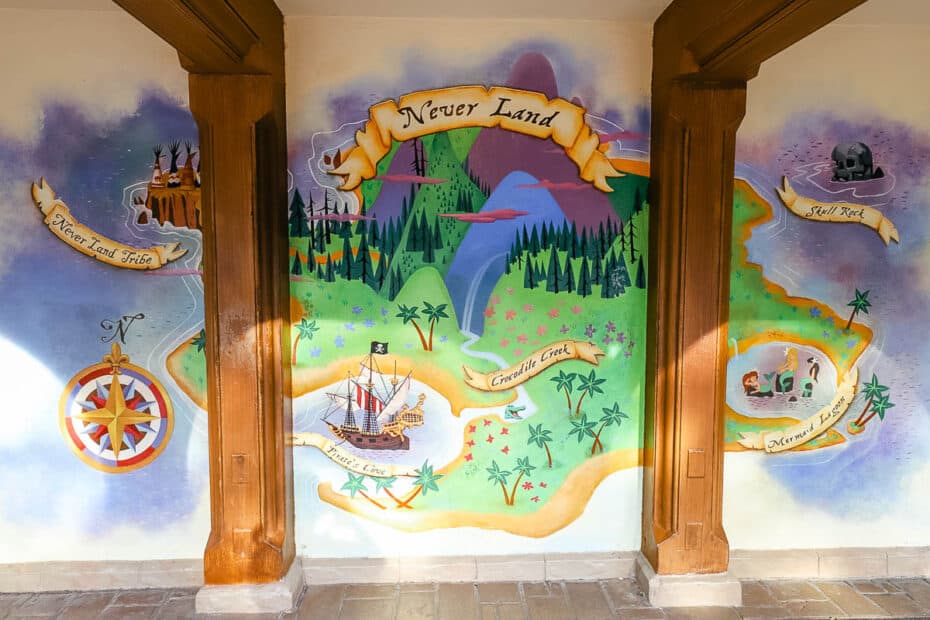 Peter Pan usually meets in the afternoon. As of this update, his times are listed as
1:15 p.m.
2:15 p.m.
3:45 p.m.
4:45 p.m.
On the day of this visit, I showed up at 3:30 p.m. for the 3:45 p.m. meet-and-greet slot. When you get to the line, you may notice the tape on the ground marking off a makeshift queue.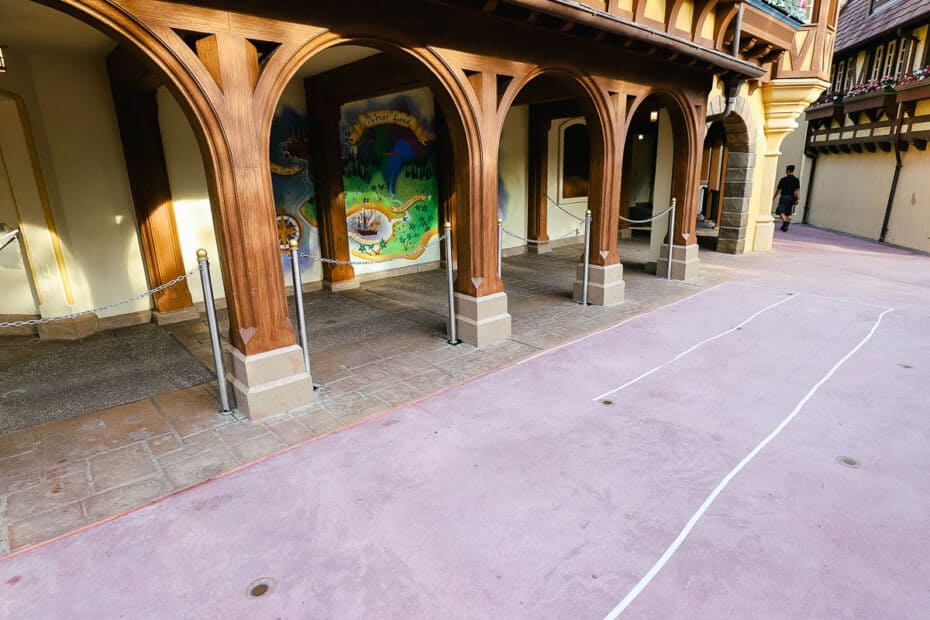 Unfortunately, I didn't notice the tape. So I got in line on the other side of the roped-off area where the line used to begin. Since I was first, others got in line behind me.
As we continued to wait, another group of guests began to form a separate line in the actual queue area, even though it was apparent a line was already formed.
The moral of the story–don't get in line behind me if I'm not in an actual line.
On top of the awkward line situation, Peter Pan was scheduled to come out at 3:45 p.m. but didn't make an appearance until 3:52 p.m. By that time, approximately 20 or so guests were waiting.
Notice how these guests are all waiting in direct, intense sunlight. Formerly, most of this line was in the covered area extending past the meet-and-greet area.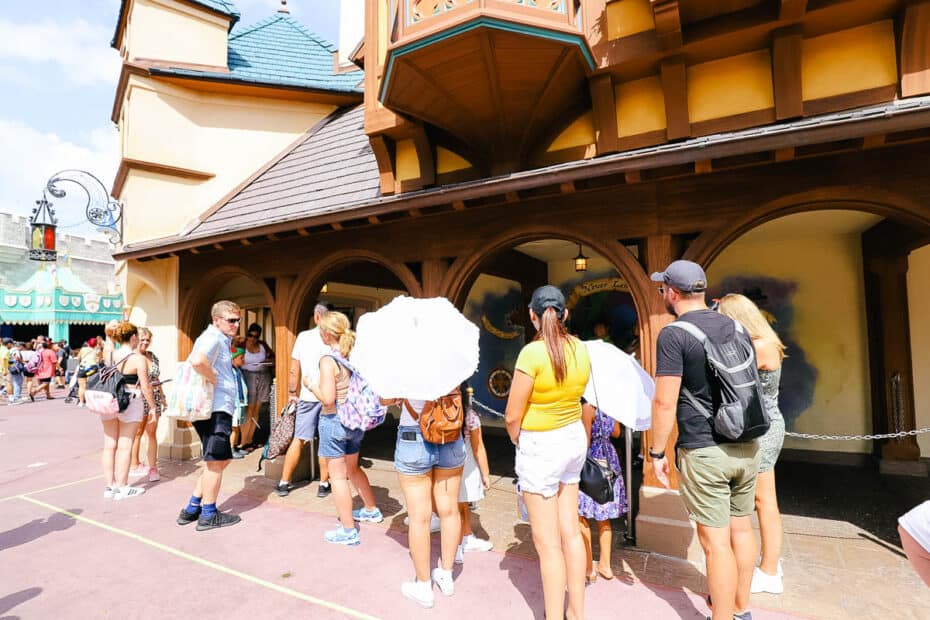 Finally, a very energetic Peter Pan arrived. He walked past the line saying hi to everyone before settling at the front to greet guests individually.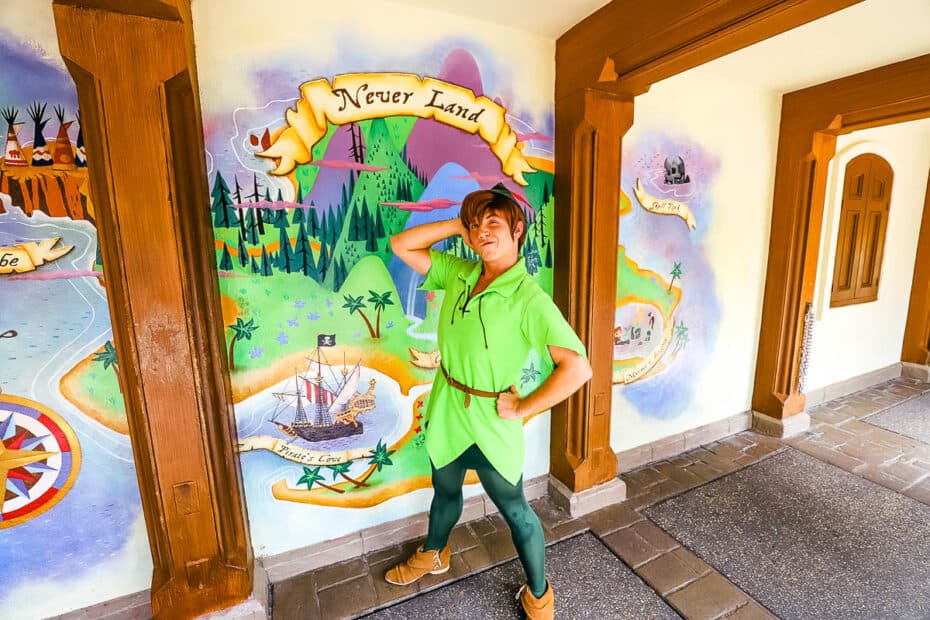 Since I had gotten there first, I was able to meet him first. But some of the others behind me joined the back of the line.
I felt terrible about the whole thing. And to make matters worse, the guests at the front of the other line acted ugly, even though they arrived well after the fact.
Thankfully, and in true Peter Pan fashion, the boy who never grew up diverted all the attention to himself.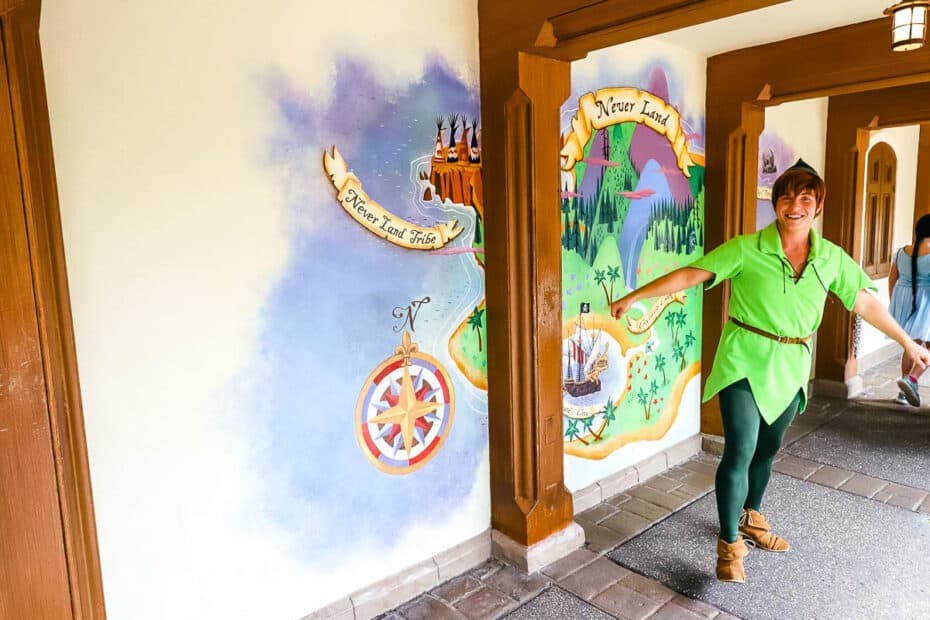 As for conversation, Peter Pan loves to talk about Captain Hook. He will even brag about how he stole Hook's ship!
He steers the ship through the Festival of Fantasy Parade daily at Magic Kingdom!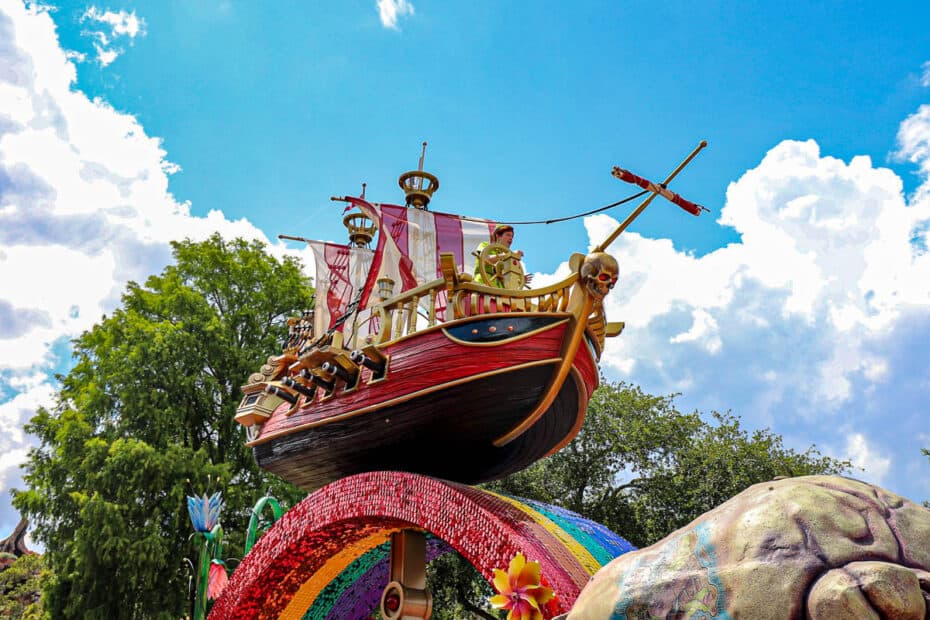 Additionally, Peter Pan signs autographs. And if you have a green pen, he'll especially love that. Although, I think he likes red too, like the feather in his cap.
For more character meets at Magic Kingdom, try these:
Or you can try our entire list of character meets at Walt Disney World.
In the Comments
Will you take the time to meet Peter Pan on your Disney World trip? Is he one of your favorite characters?