Meet Snow White at Disney World
Do you love Snow White? If so, you're in luck. This article details all the places you can meet Snow White at Walt Disney World.
There are usually several places to find the star of Walt Disney's first animated film. However, given the times, not all of those locations are currently available.
Below I'll detail where you can find her in the coming months. And then we'll touch on all of the places she formerly met. Hopefully, some of them will return moving forward.
The first place is to meet Snow White is at Epcot in the Germany Pavilion. She stands outside the pavilion at her wishing well and greets guests from a distance.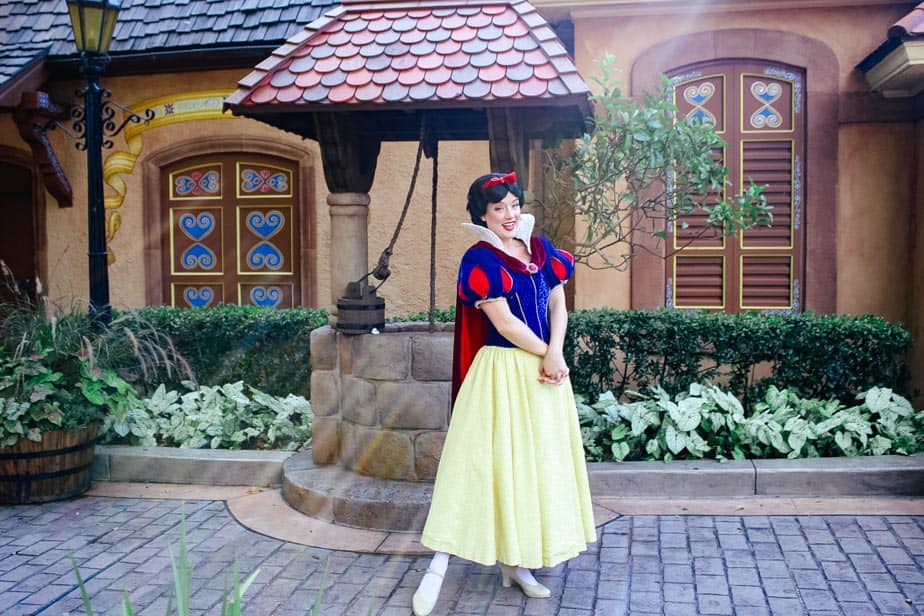 This meet and greet happens throughout the day at Epcot. Similar to the other characters who meet at Epcot, Snow White will come and go throughout the day.
Since there are no times posted for these meets, you'll likely run into them by chance. For instance, you might circle the World Showcase and run into Belle in France or Jasmine in Morocco, but completely miss Snow White.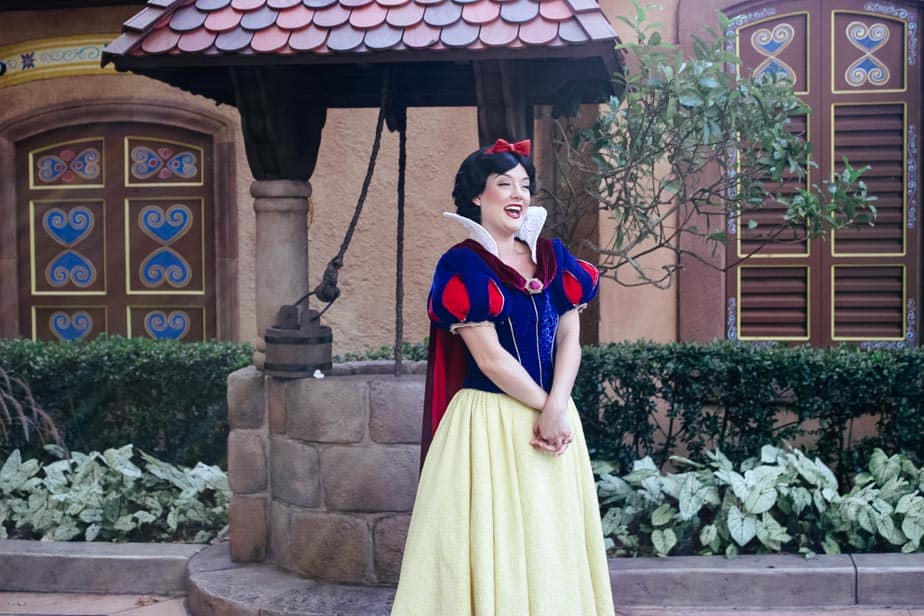 If that's the case check back again later while touring the World Showcase. Most of these characters are typically available between 11:00 a.m. and 6:00 p.m. It is rare to see characters in the World Showcase after dark.
On this visit, I ran into Snow White around 5:00 p.m. on a Friday evening.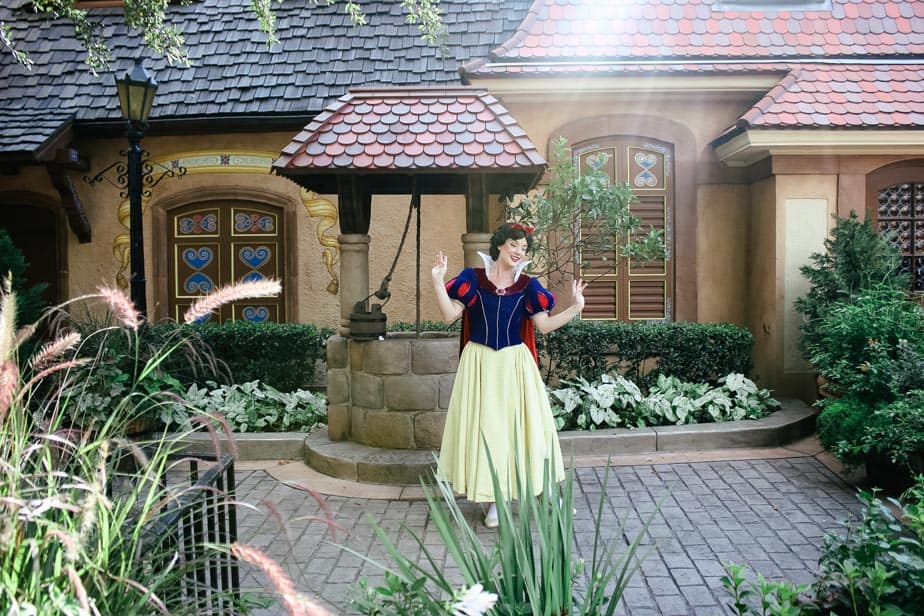 Additionally, you might see Snow White on the princess float at Magic Kingdom. The cavalcade comes through multiple times per day. Those times are listed in the My Disney Experience app. You can locate the times for the day underneath the entertainment section.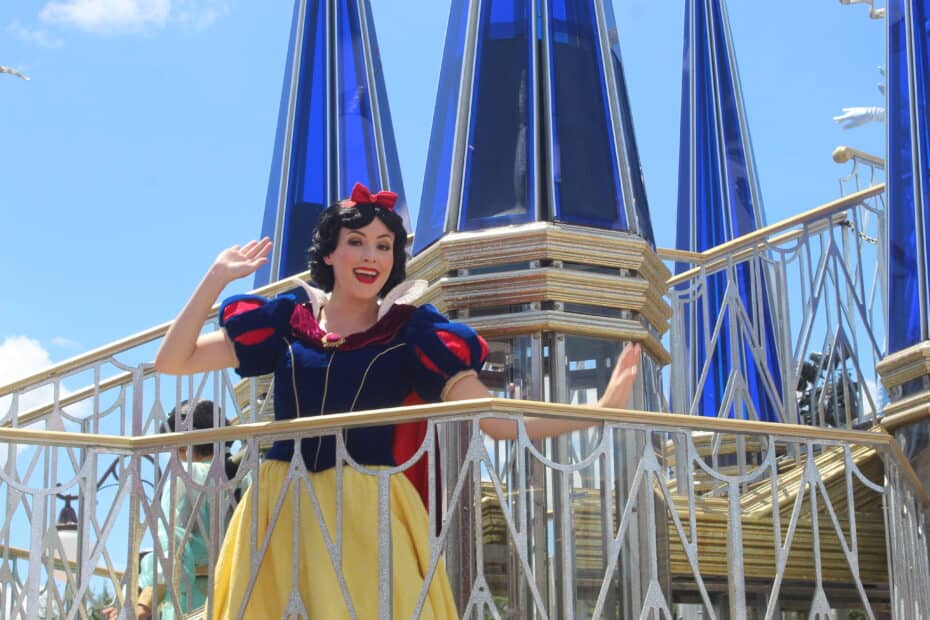 Previously, Snow White met guests daily at Magic Kingdom in Town Square Gardens.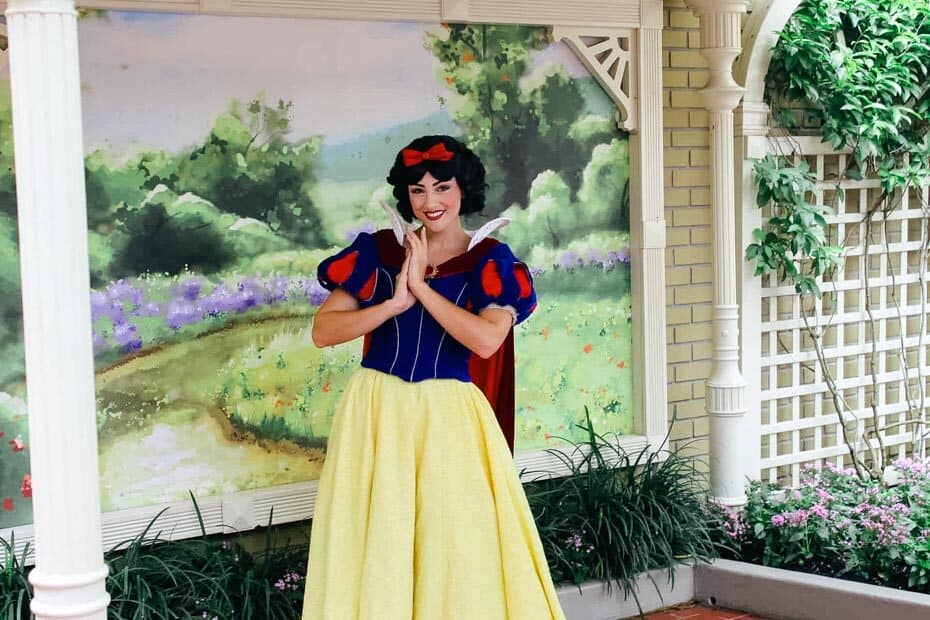 In addition, Snow White formerly was available at multiple locations for character dining. She met with guests at Cinderella's Royal Table. This is the meal located inside Cinderella Castle. Right now the dining experience is available, minus the characters.
She also was one of the princesses that met at Akershus Royal Banquet Hall for the princess breakfast. That location remains closed at this time.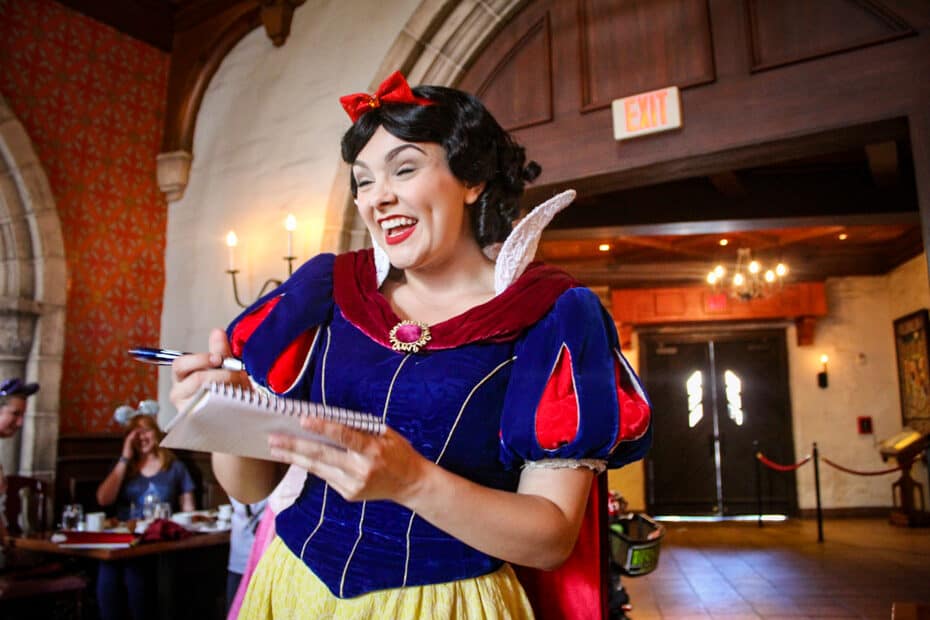 Here is Snow White's character autograph from that experience.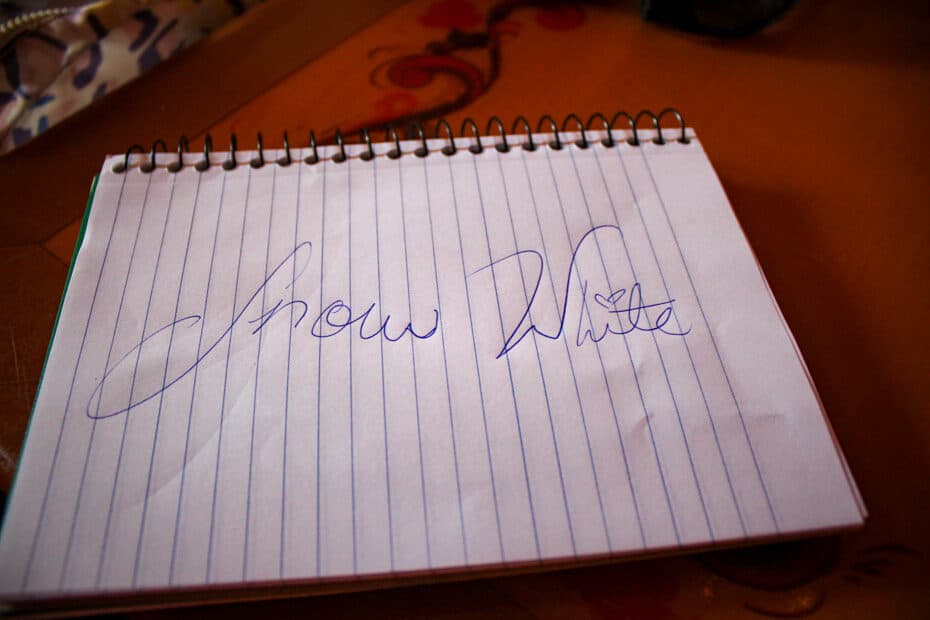 Lastly, Snow White met guests at Storybook Dining with Snow White at Artist Point. This was a fairly newer dining experience where you met the Evil Queen at the beginning of your meal. Then Snow White, Grumpy, and Dopey came by tableside during the dinner service. Unfortunately, it hasn't reopened yet.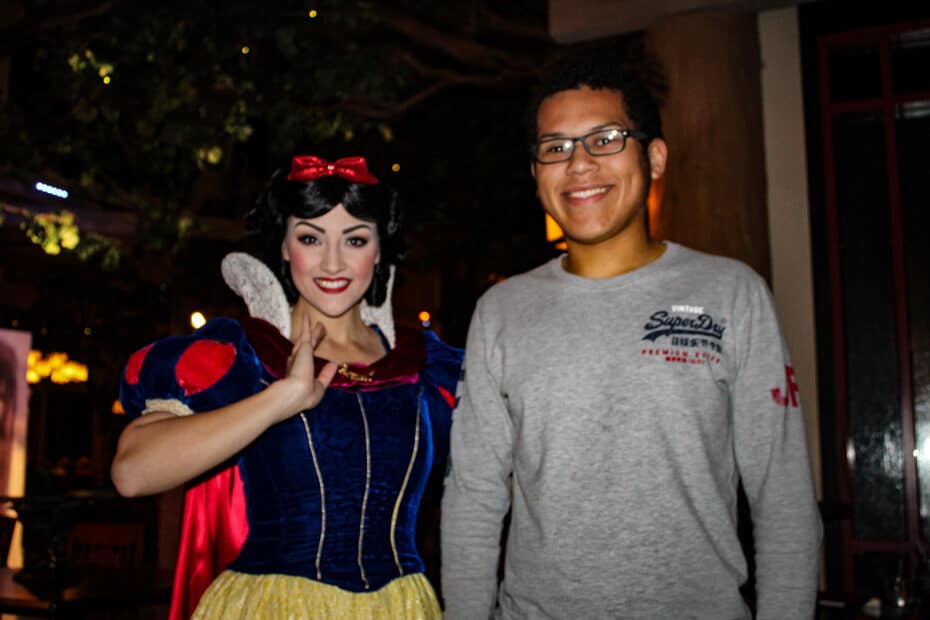 For the time being, the best way to meet Snow White is at Epcot in the Germany Pavilion. And you should see her on the princess float during Magic Kingdom's daily cavalcade.
I'll update this article when things change. Remember to keep an eye out for pop-up characters in the park!
If you are looking to meet other characters at Disney World, you might enjoy some of these other meets:
I hope you enjoy meeting Snow White at Walt Disney World. What do you think? Is there a place that is your favorite to meet her or greet her? Let us know in the comments below!