Meet Winnie the Pooh and Tigger at Magic Kingdom (The Thotful Spot)
Winnie the Pooh and Tigger meet guests daily in Fantasyland at Magic Kingdom. Formally, the name of their meet-and-greet location is The Thotful Spot.
Below we'll look at the details for meeting Winnie the Pooh and Tigger together during your Walt Disney World vacation. Be prepared. Like many characters, these two often have a long line.
So grab your nearest pot of honey. We wouldn't want anyone to be rumbly in the tummy. We're off to the Thotful Spot to see some old friends.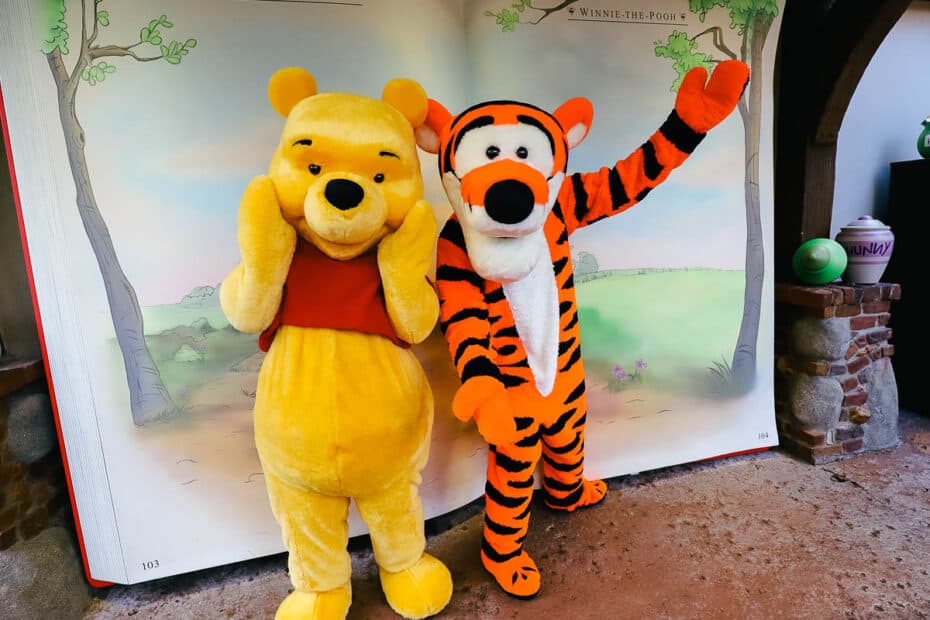 The Thotful Spot is next to The Many Adventures of Winnie the Pooh attraction at Magic Kingdom. If you're facing the ride, the meet-and-greet location is on the left-hand side.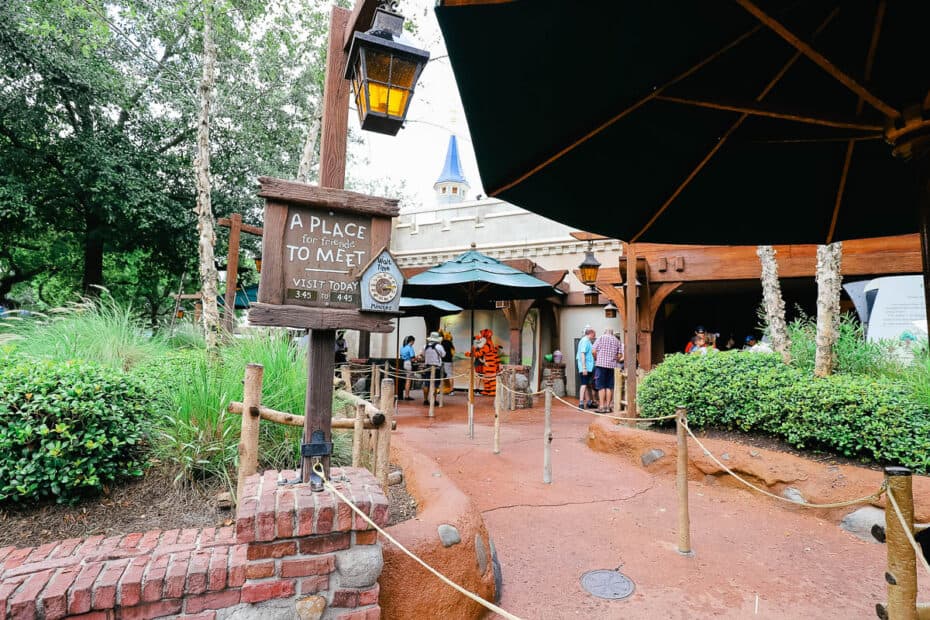 There is a sign at the beginning of the queue for this character meet. It reads, "A place for friends to meet."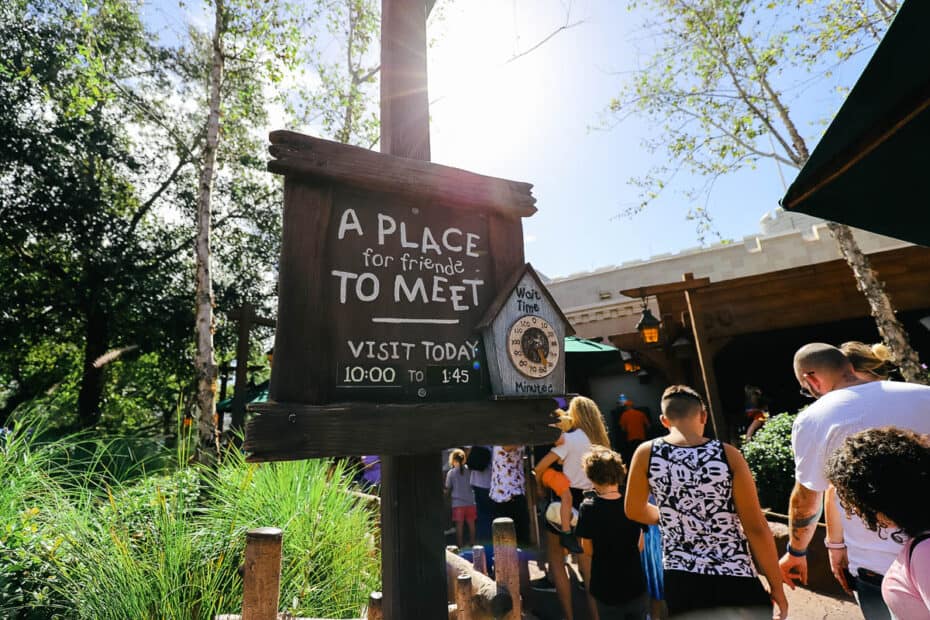 Regarding timing, Winnie the Pooh and Tigger usually meet late morning until early evening. We'll look at their current schedule a little further down. But my best advice is to check the My Disney Experience app on the day of your visit for their exact times.
Unfortunately, scheduled times can change. I walk through these character meets often and have found many inconsistencies as of late.
Additionally, since the queue for Winnie the Pooh and Tigger is in a partially covered outdoor area, this meet can close due to inclement weather. So you'll want to consider that when getting in line if it looks like a storm is approaching.
You may remember that we waited in line for two hours at the Halloween Party to meet Winnie the Pooh and Friends. Unfortunately, we never met them due to a thunderstorm.
Related: Meet Characters at Mickey's Not So Scary Halloween Party
Then it started to rain on my first attempt to meet Pooh and Tigger after they returned to this location. I have terrible luck with this line!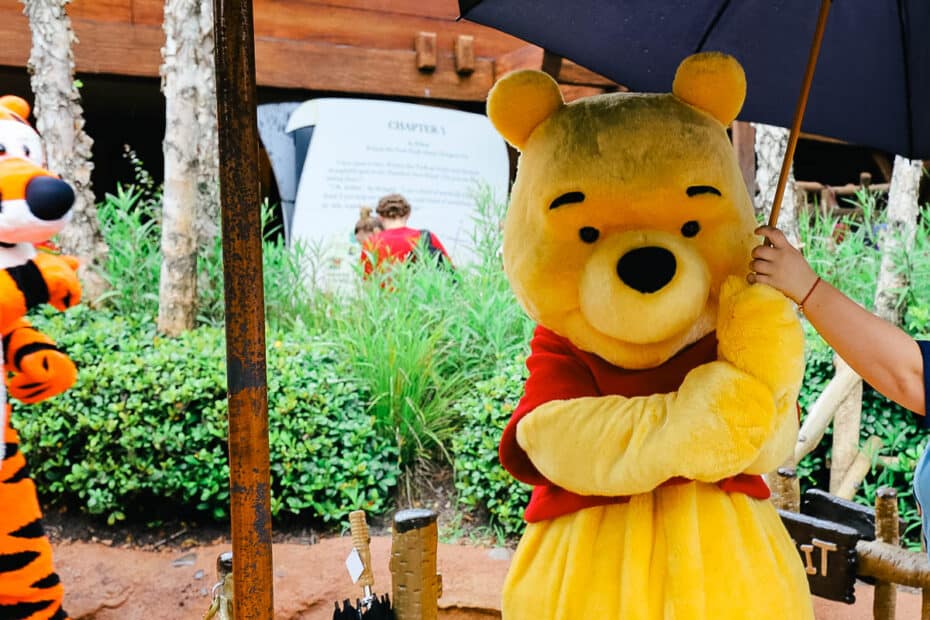 Finally, a few weeks ago, I was at the Magic Kingdom having breakfast at The Crystal Palace with Winnie the Pooh and Friends. While there, I decided to make a full day of it and try out this character meet again.
So after a late breakfast, I was off to The Thotful Spot, hoping to accomplish this character meet. For reference, here is a photo of the queue when it is empty.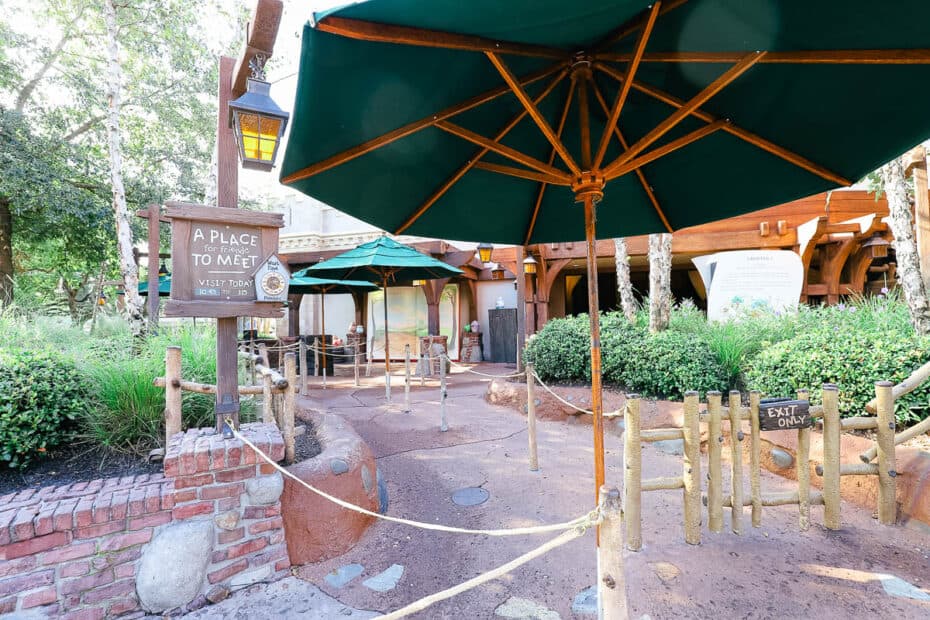 And here is the queue for the day of this meet. Note how the line spills far outside the formal queue and wraps its way around the brick wall toward Mad Tea Party.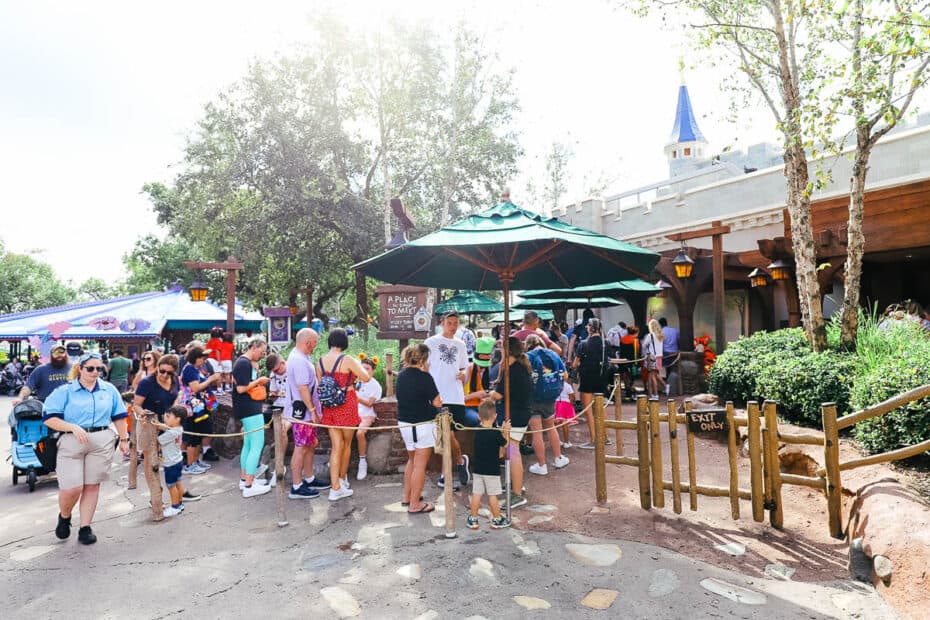 When I passed by here initially, it was around 11:45 p.m., and I didn't want to wait in line because it was so long. Only walking by, I knew it would take over an hour to meet them.
So I did a few other things, then decided to tough it out and get this meet out of the way. Per my notes, I got in line for The Thotful Spot at 12:17 p.m.
Thankfully, the line wasn't as long as it had been on my first pass. However, there were at least 40 guests ahead of me.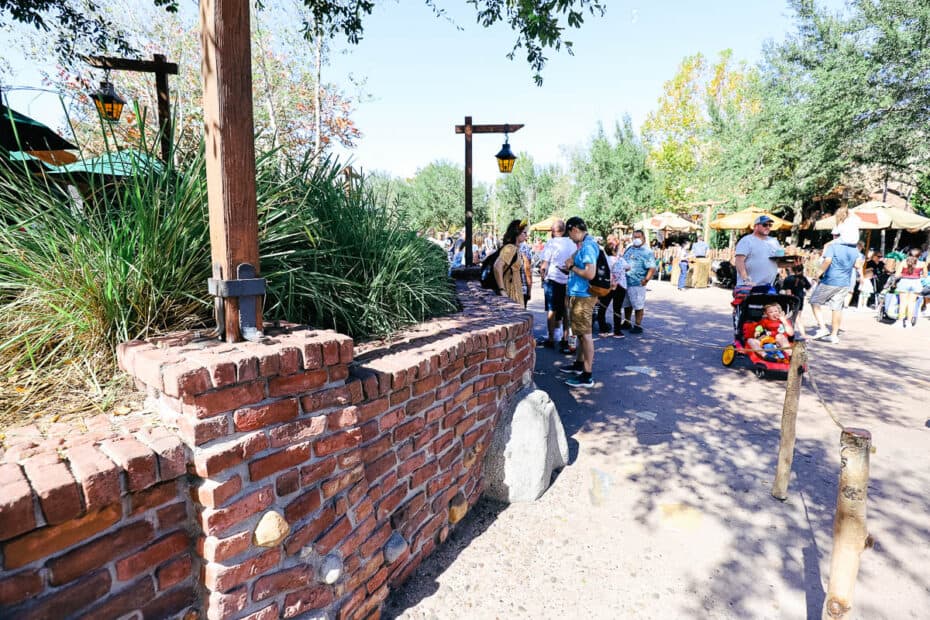 At approximately 12:43, Winnie the Pooh and Tigger left to take a break. This is common. Due to the heat and other circumstances, characters do have to take small breaks from time to time.
So if you see them leaving the queue, hang tight. They will return momentarily.
On this day, they returned at 12:51 p.m. So they were only gone for about eight minutes.
To give you an idea, at the time they took a break, I was still about 25 or so guests back. And I met them at 1:10 p.m.
All in all, this character meet took 53 minutes, which is a considerable amount of time. However, most will agree that they are worth the wait. Aren't they adorable?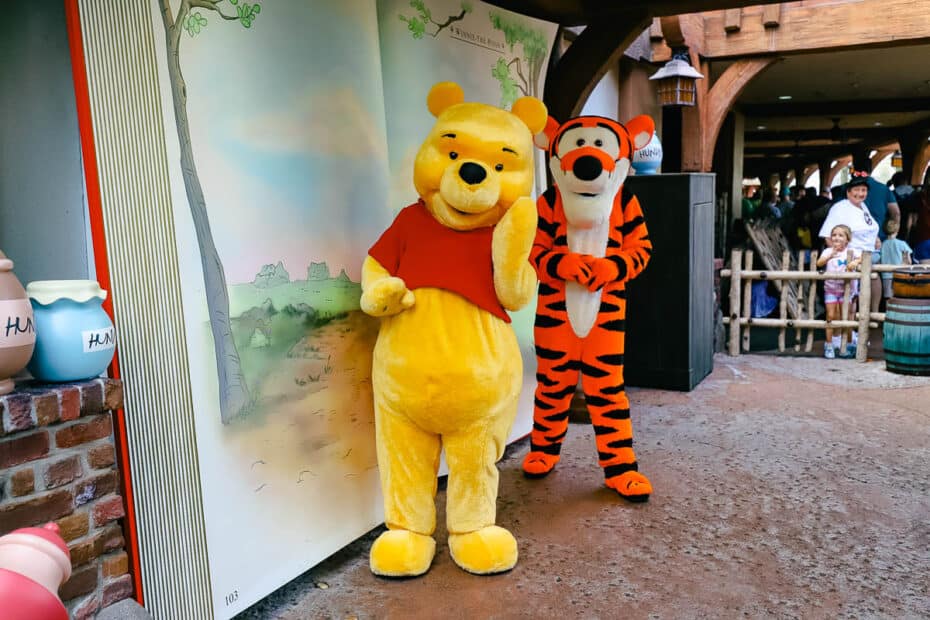 Winnie the Pooh and Tigger were kind to pose for a couple of photos.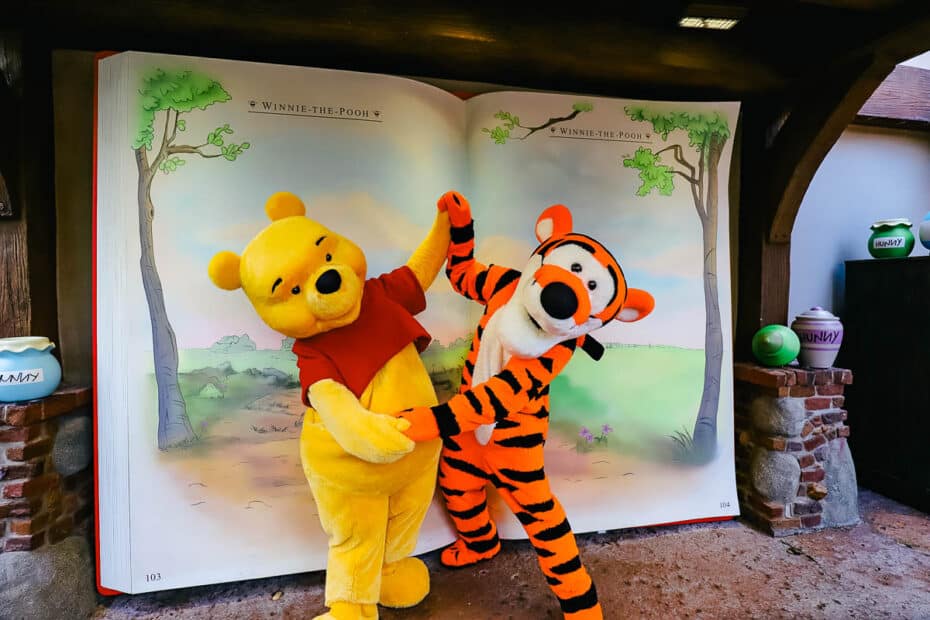 I met the sweetest family from the United Kingdom while waiting in line. They were also kind and allowed me to take a photo of the character's autograph from their daughter's book.
As always, I meet the sweetest people while waiting in line.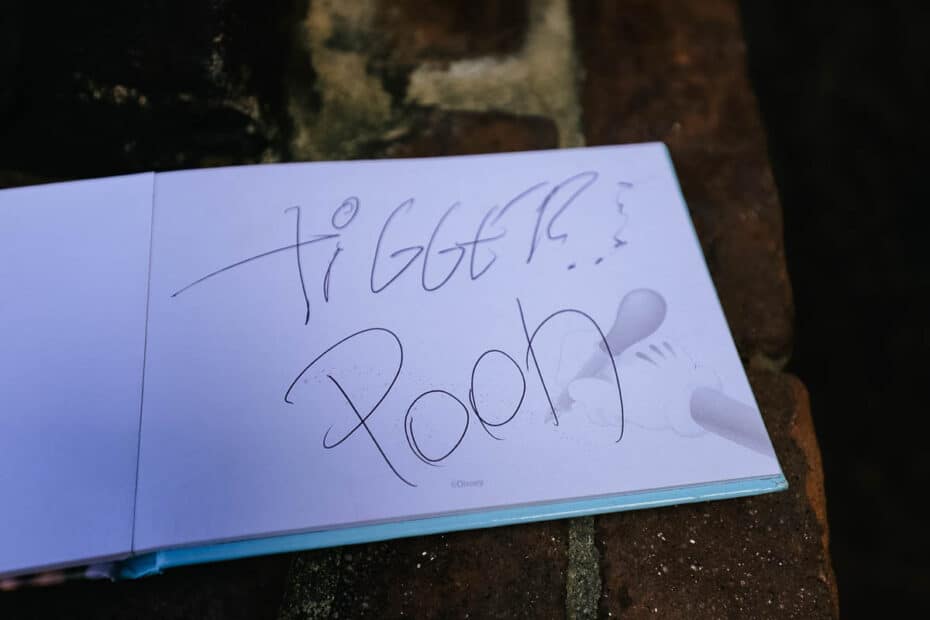 Winnie the Pooh and Tigger are non-speaking characters but still do a good job of communicating with guests. A PhotoPass photographer was available at this meet-and-greet on the day of my visit.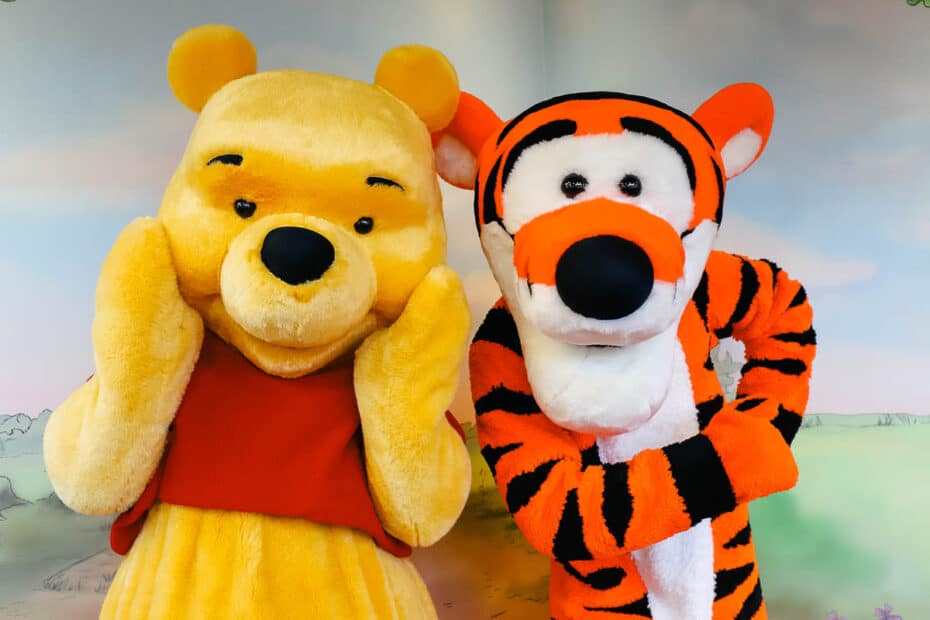 Here are the times that were listed for this meet-and-greet:
10:50 a.m.
11:10 a.m.
11:30 a.m.
12:10 p.m.
12:50 p.m.
1:10 p.m.
1:50 p.m.
2:10 p.m.
2:30 p.m.
3:20 p.m.
3:40 p.m.
4:00 p.m.
4:20 p.m.
4:40 p.m.
5:00 p.m.
5:20 p.m.
5:40 p.m.
6:00 p.m.
6:20 p.m.
6:40 p.m.
7:00 p.m.
7:20 p.m.
Again, check the My Disney Experience app or here on Disney's site on the day of your visit for the exact timing.
For more places to find Winnie the Pooh, try these articles: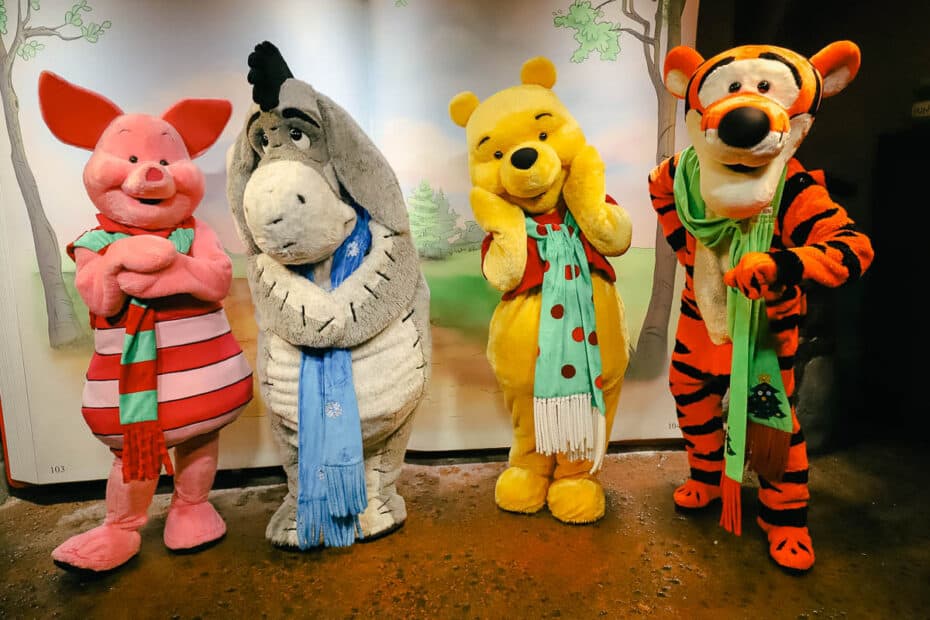 In addition to Winnie the Pooh and Tigger, many other characters meet at Walt Disney World. You might enjoy browsing our complete list of character meet-and-greets.
Or you might enjoy the following individual character meets:
In the comments:
Do you plan to meet Winnie the Pooh and Tigger at Disney World? Which character is your favorite?