Traversing the China Pavilion at Epcot
The China Pavilion is the next stop in our Epcot World Showcase country tour. Epcot's China is an exquisite country offering not only stunning architectural elements but serene gardens. Between eating and shopping, one could spend quite a long time in this pavilion.
This review will cover the China Pavilion at Epcot. Similar to the Japan Pavilion, China offers unique shopping. While touring the pavilion, we'll take a look at the attraction, future updates, dining, and more.
So adjust the sails of your sampan, because we are headed off to traverse China…Epcot style.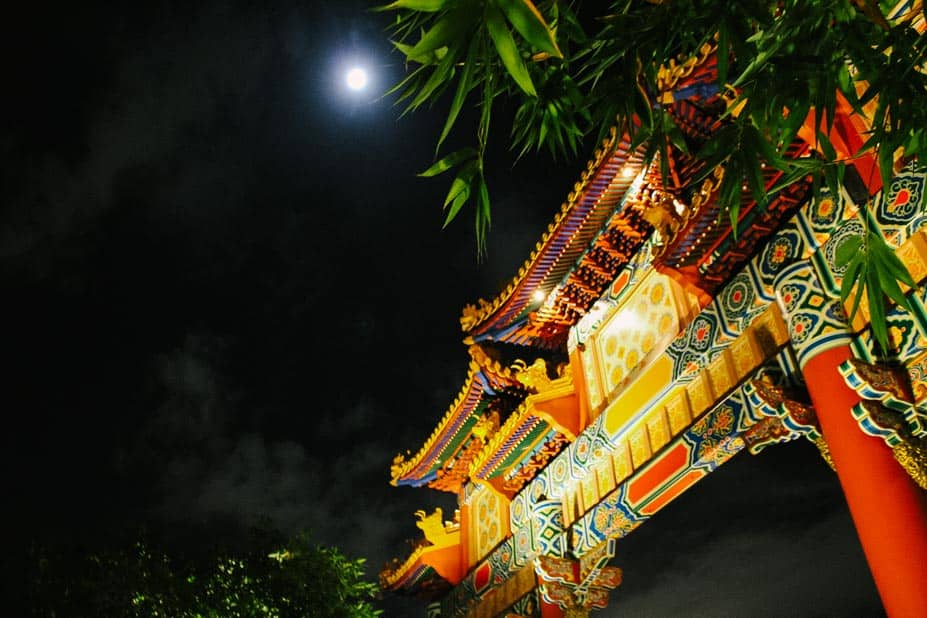 Epcot's China Pavilion Review
Here's what you can expect to see while touring:
Architecture
Temple of Heaven
Gate of the Golden Sun
Attractions
Shanghai Disney Exhibit
Reflections of China
Entertainment
Dining
Joy of Tea (QS)
Lotus Blossom Cafe (QS)
Nine Dragons Restaurant (TS)
Retail
Good Fortune Gifts
House of Good Fortune
Kidcot
As you traverse through the World Showcase, you'll run into the China Pavilion from the Mexico side after passing the Norway Pavilion and before you reach the Outpost.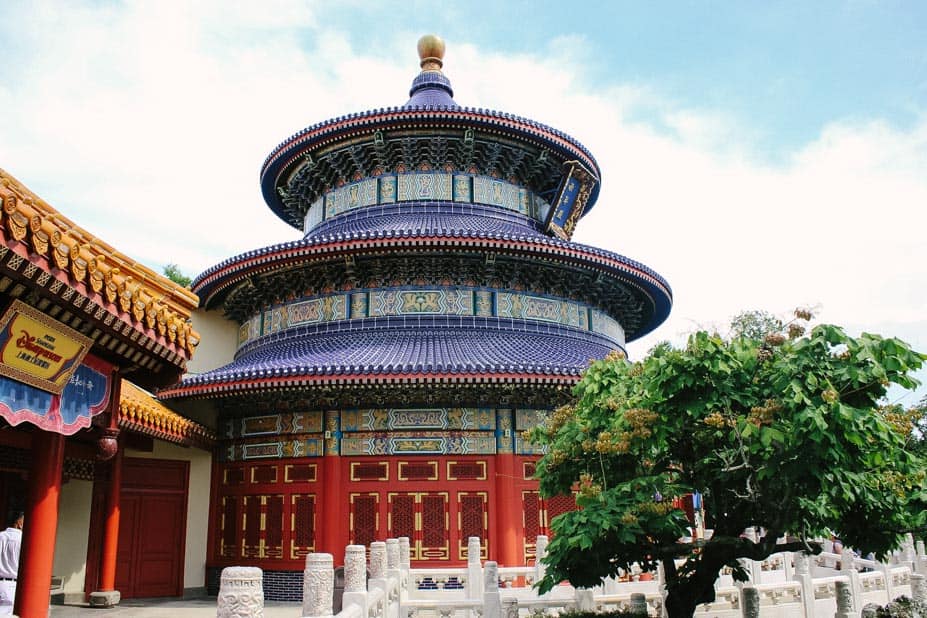 This replica of the Temple of Heaven centers the pavilion and provides the main entrance to both attractions. You might notice the replica is not only beautiful in the daytime but provides a soft glow that lights up the pavilion at night.
When you enter the temple, you'll find an even greater mixture of art, detail, and Chinese influence.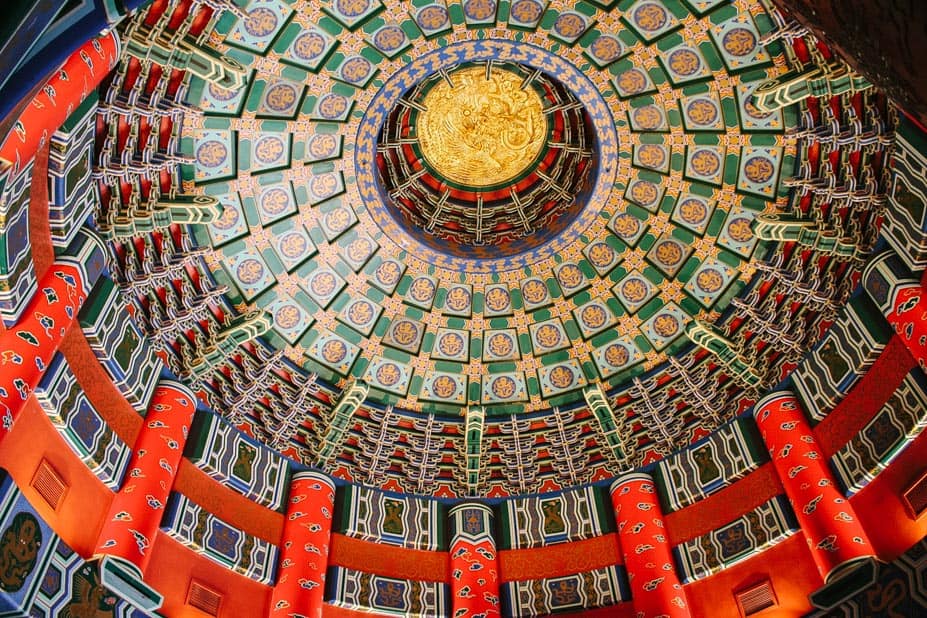 It's worth taking a moment to step in whether or not you intend to experience one of the attractions.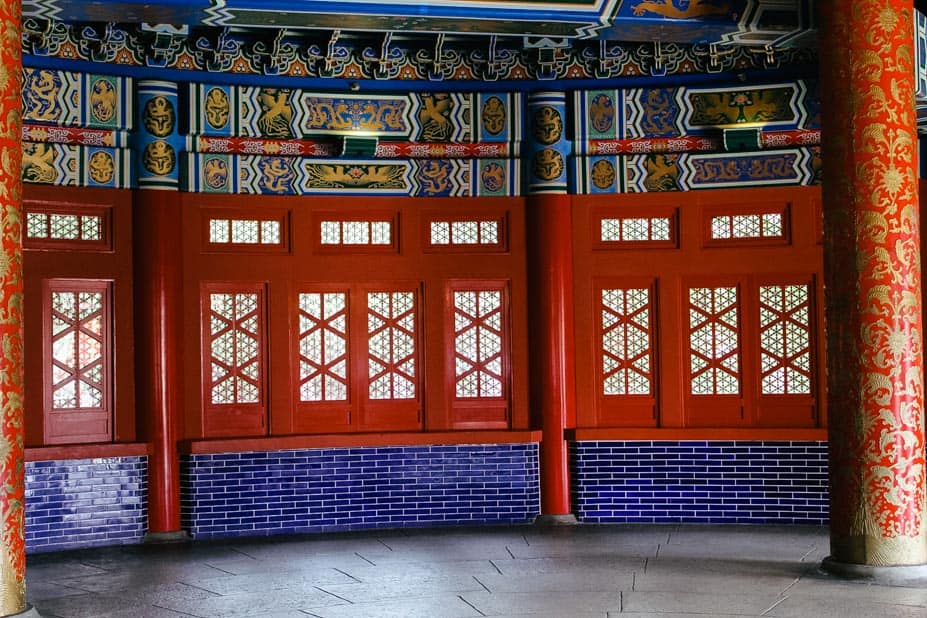 The China Pavilion as a whole exudes the look and feel of a real Asian city. At the pavilion's entrance, the other key architectural element is the model of the Gate of the Golden Sun.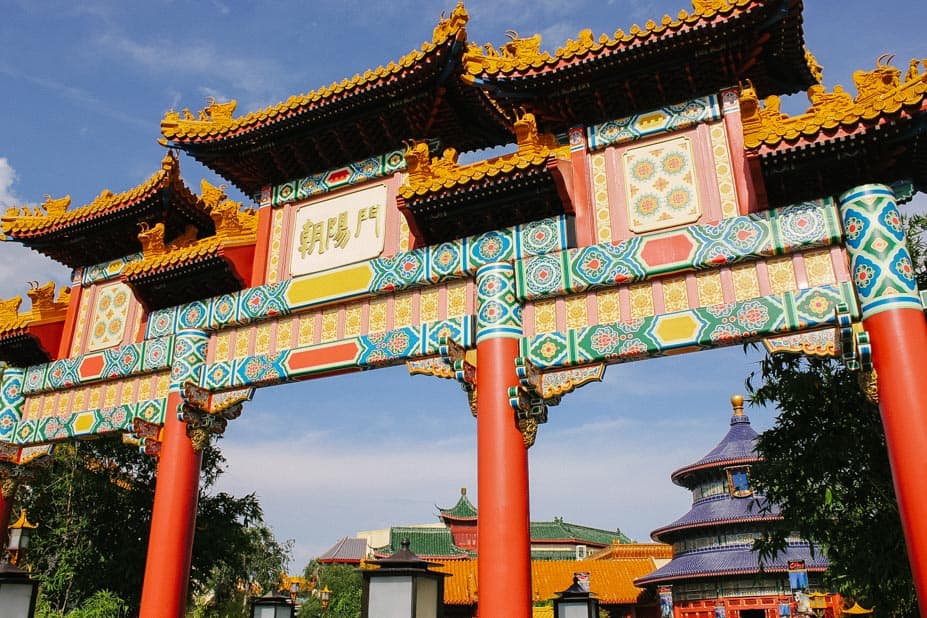 I'm not a history buff, but a quick Google search here provides details stating that this element was designed to resemble the Emperor of China's summer palace entrance in Beijing.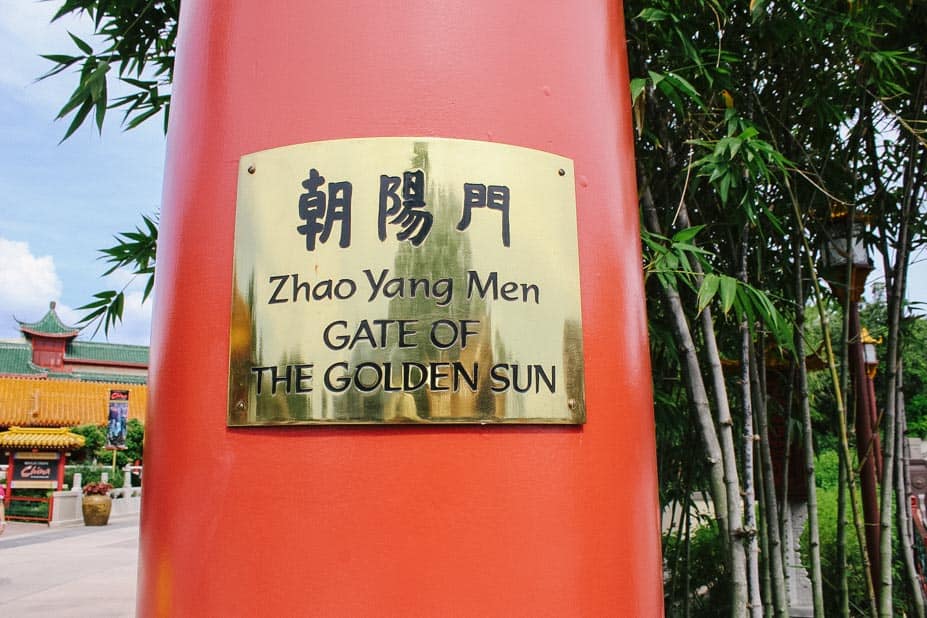 Between the gate and the temple, there is a bridge surrounded by serene gardens. It is a very charming place to walk around a bit during your travels.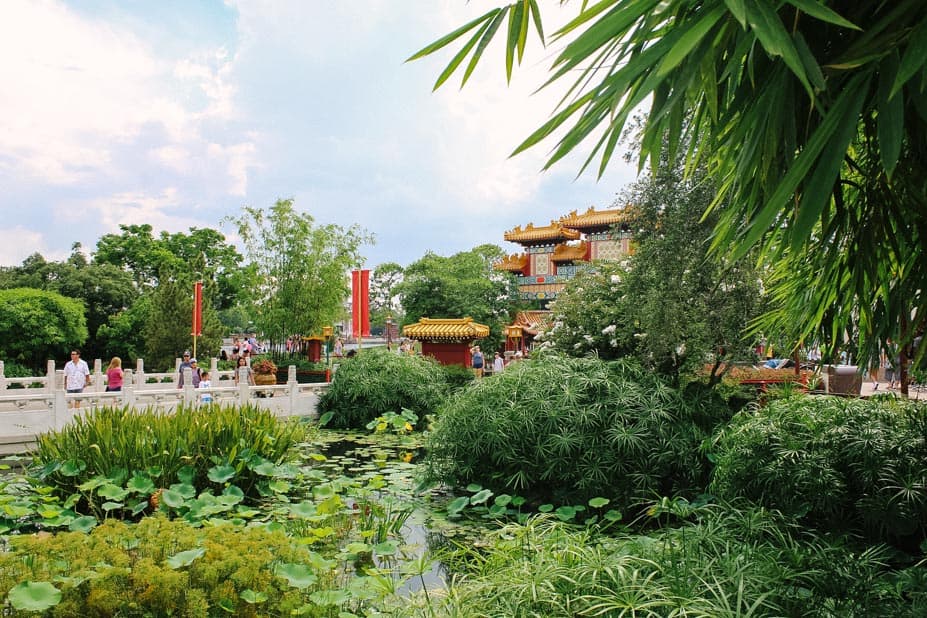 The main attraction in Epcot's China is a Circle-Vision 360 film, Reflections of China. The film is scheduled to be replaced by a new one called Wondrous China.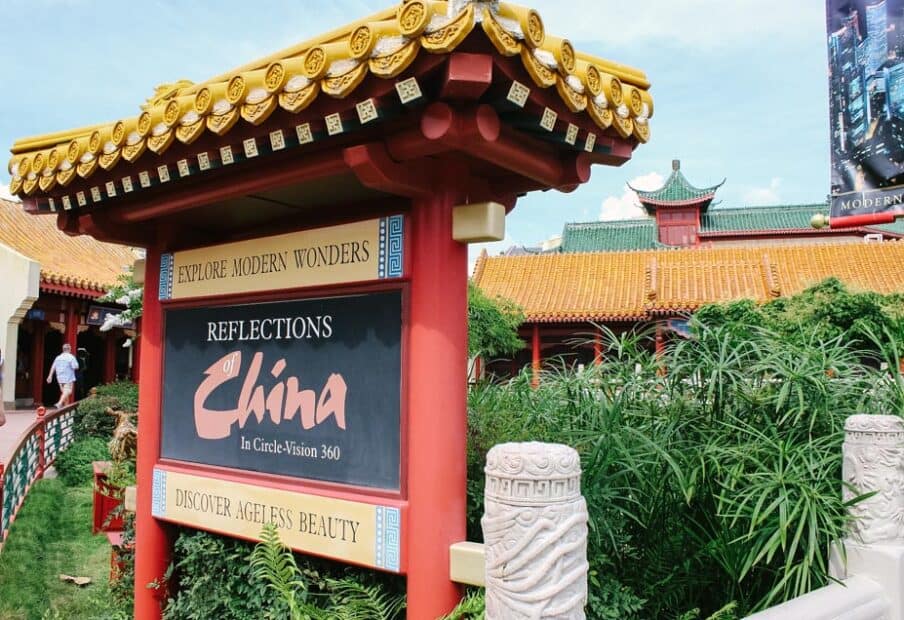 Below is kind of an idea of what to expect inside the theater. Reflections of China is a beautiful film. However, it is fairly dated and the screen quality isn't that great. Hopefully, the new film will only improve upon the experience.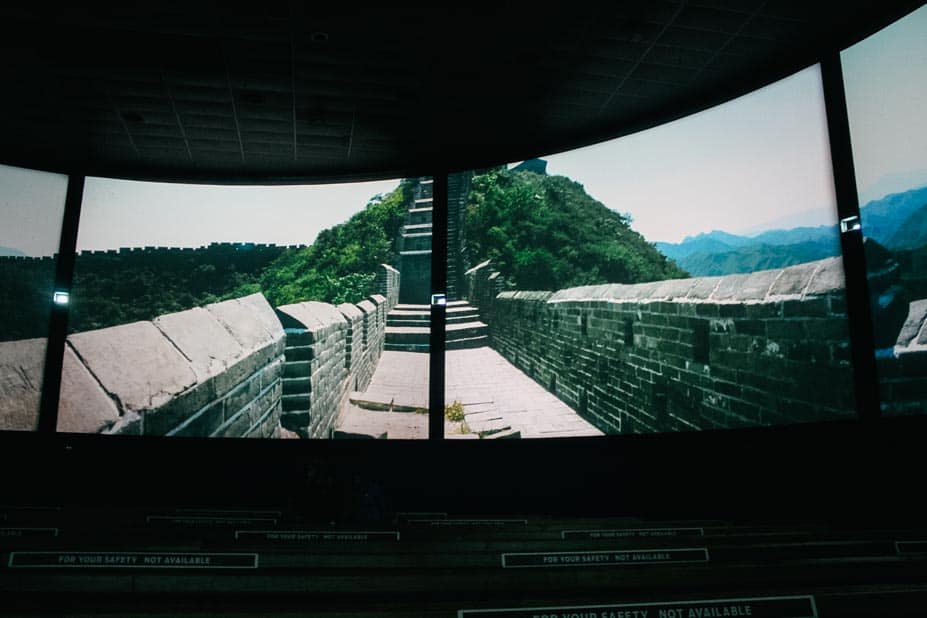 For any of you looking for the fun photo walls of Epcot, this one below is at the exit of the Circle-Vision film. You can also access it from the back of the House of Good Fortune.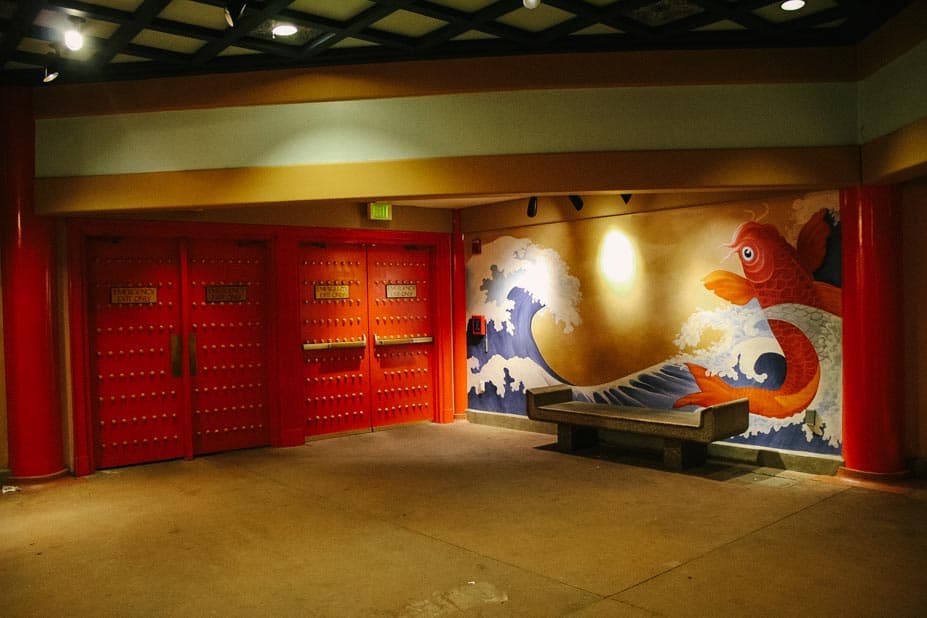 Another attraction in the China Pavilion at Epcot is the Inside Shanghai Disney Resort exhibit.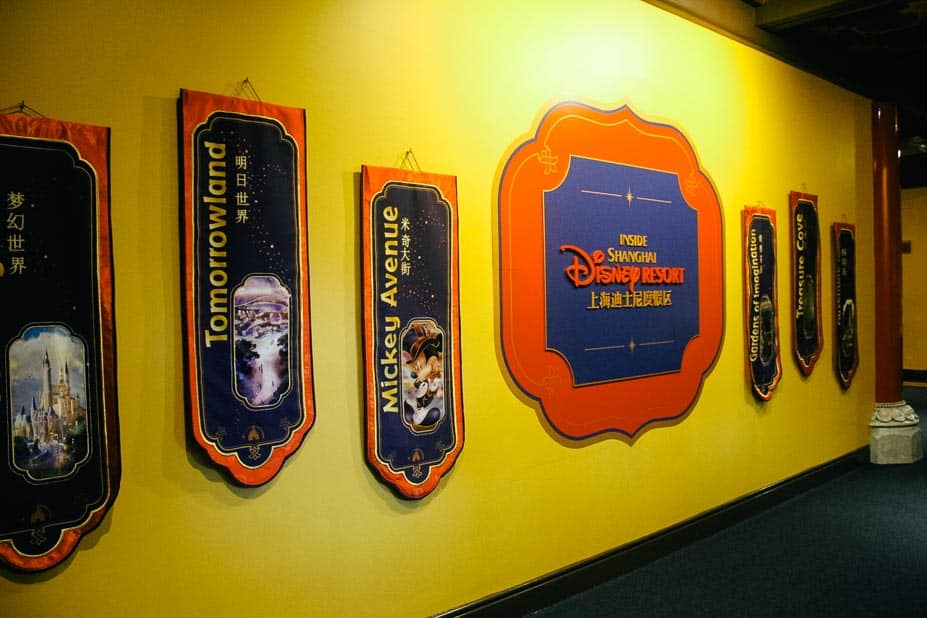 This exhibit has been open for a few years now. Eventually, it will change out to something else.
You might remember the Terracotta Army took up this space previously. They are now part of a traveling exhibit in another part of the world, not the World Showcase. With that being said, there are some interesting things to see in the Shanghai Disney exhibit.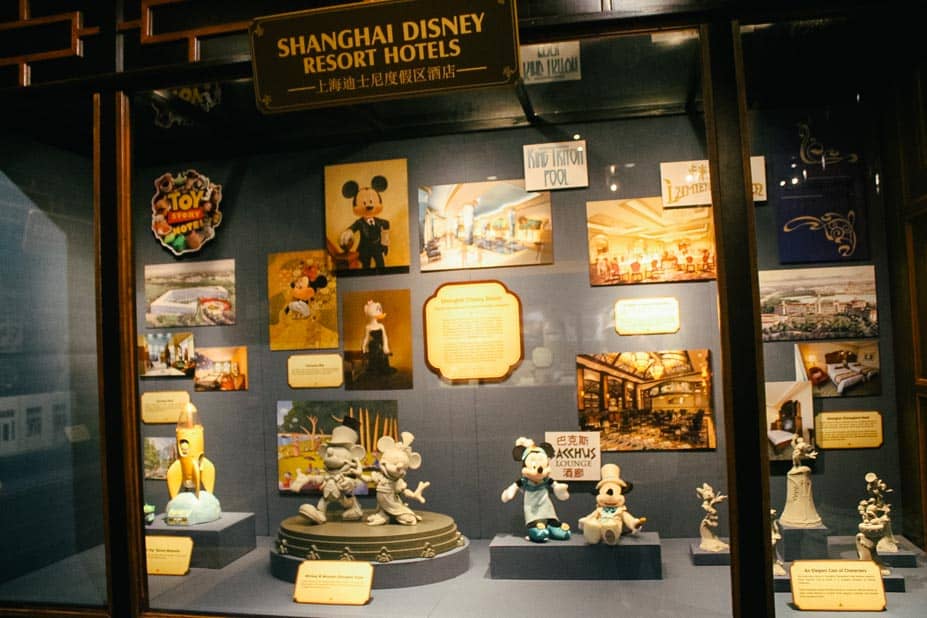 These are a few of the cast members costume for Shanghai's Toy Story Land.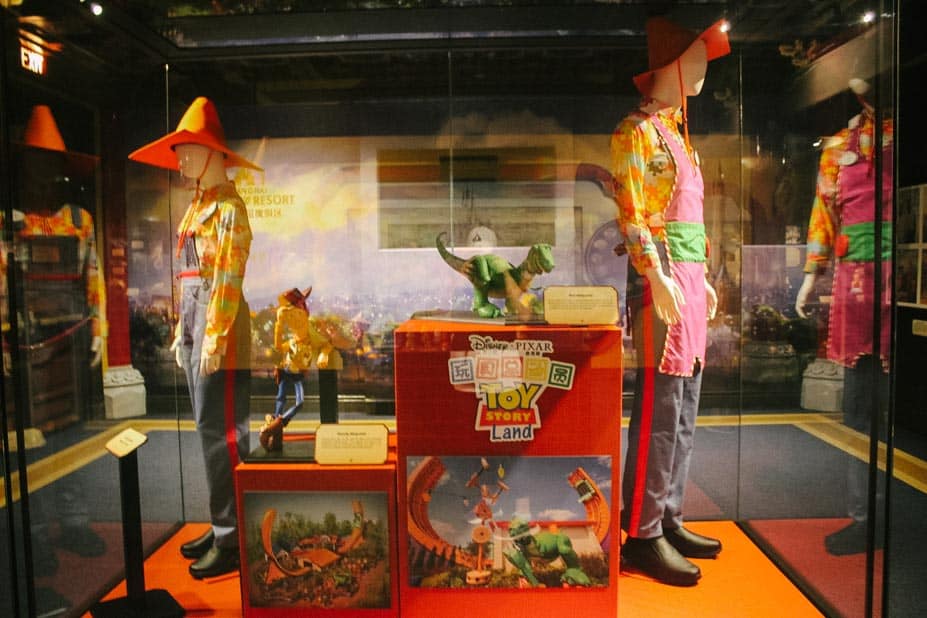 You'll find details about the Pirates of the Caribbean and Tron attractions inside the exhibit. You may or may not know that a similar Tron attraction is being built in Magic Kingdom.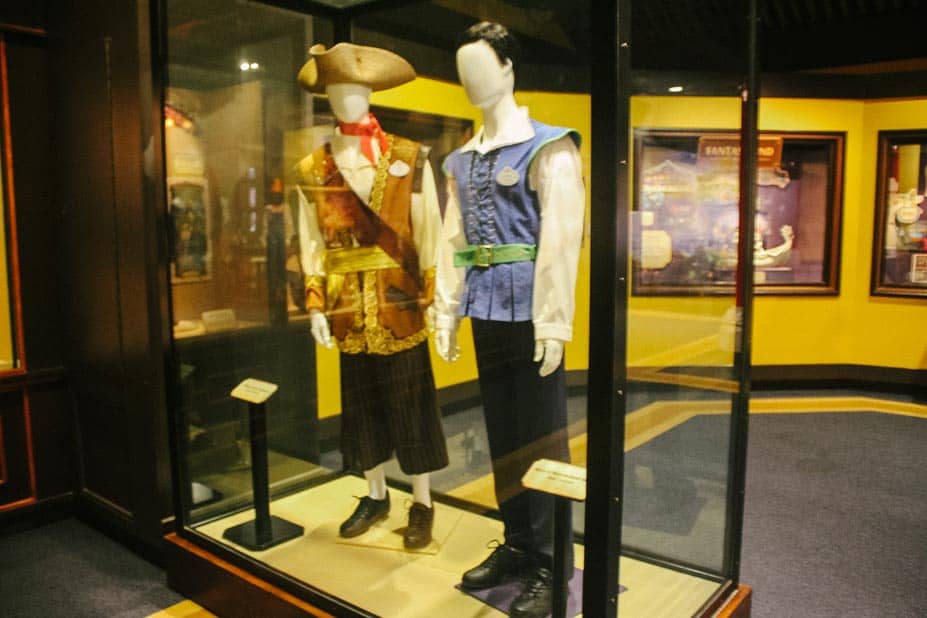 This is a self-guided walkthrough so you can spend as much time as you like in the area. It's also a good place to cool off if you find yourself in the pavilion during the heat of the day.
China Pavilion Entertainment Update
Usually, the China Pavilion has a few different entertainment offerings. However, since the parks reopened this last year entertainment is scarce. Previously, the Jeweled Dragon Acrobats performed several times per day.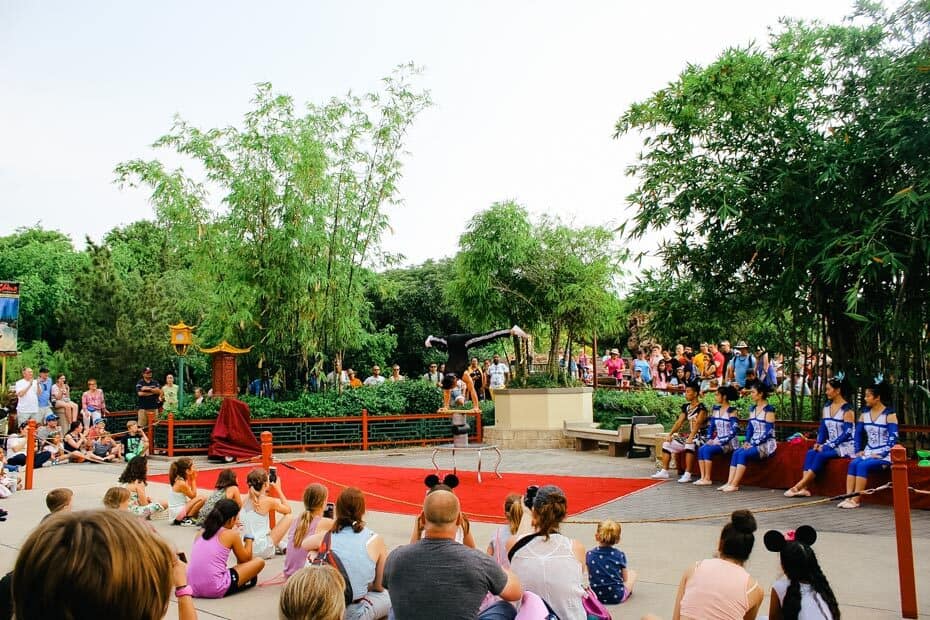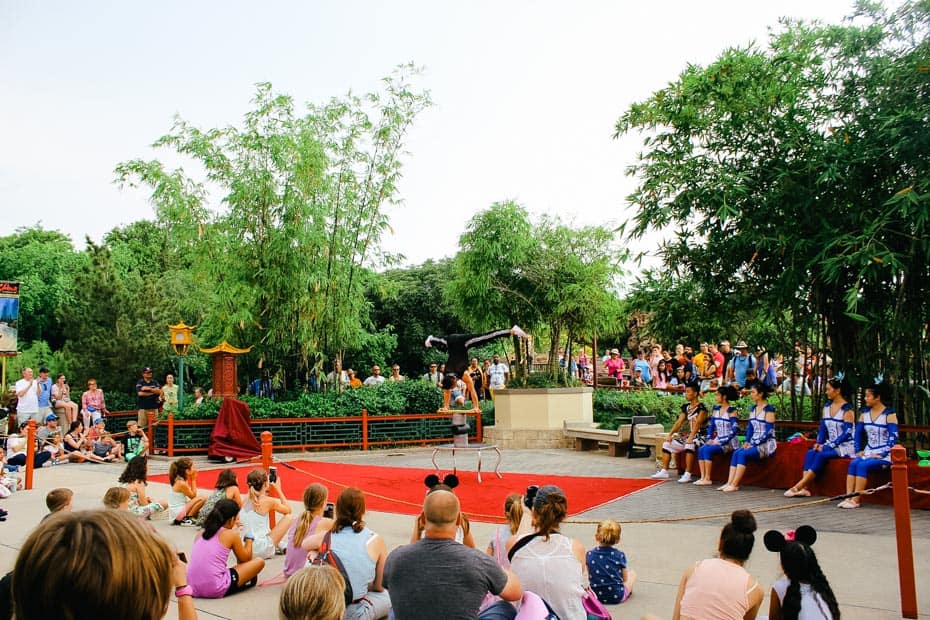 They were an extremely entertaining group of performers and worth taking the time to see. Hopefully, these performers or a similar group will be able to return to Epcot in the future.
Additionally, the pavilion normally provides an area in the gardens to meet Mulan. Standard character meets are not being offered at this time.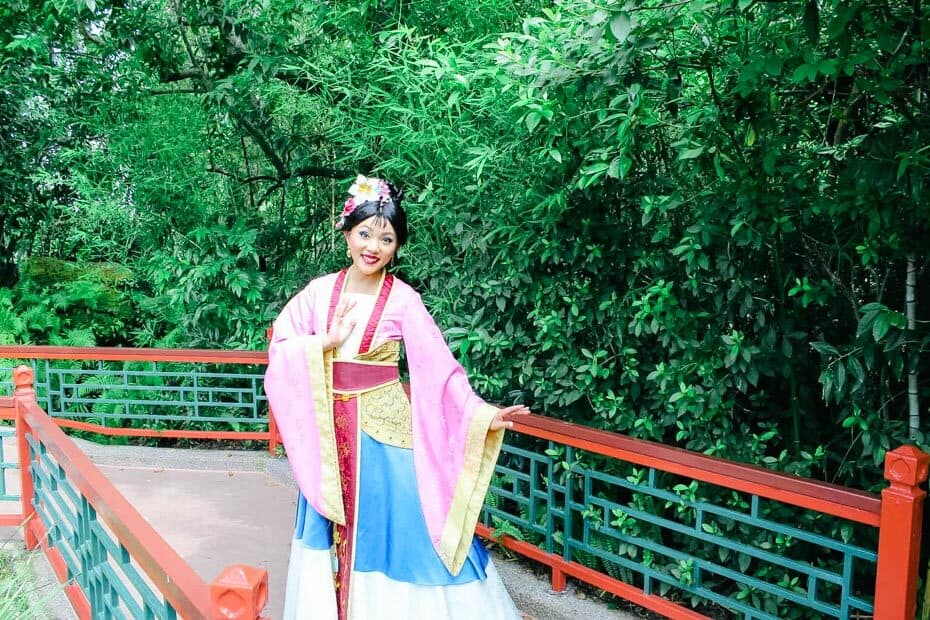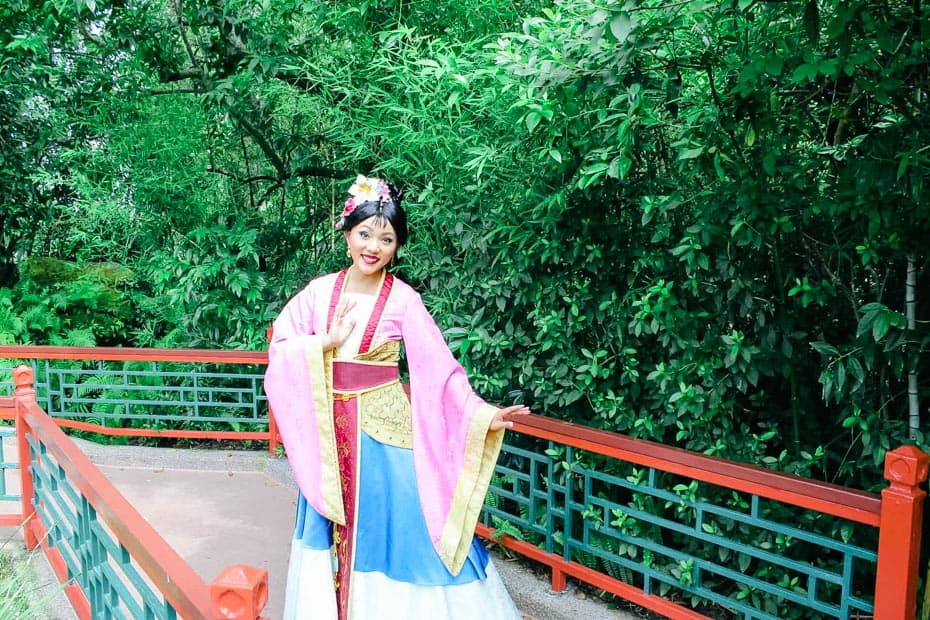 When character meets return, keep in mind they can be extremely popular. I suggest waiting for Mulan a few minutes in advance of her next available time. And don't be surprised if a line has already formed.
You can find out the most up-to-date information about Disney World Characters here.
China Pavilion Dining Options
2021 Update-Dining options may or may not be available in the China Pavilion for those planning on visiting. Lotus Blossom has been open sporadically since last Fall. Nine Dragon has yet to reopen as of early 2021.
The Chinese Pavilion is also home to a few different dining options. Joy of Tea is located on the outskirts of the pavilion overlooking the World Showcase Lagoon. This walk-up quick service location provides a few lighter fare options like a curry chicken pocket, spring rolls, and various drinks including bubble teas.
As far as picking up a meal goes, I think that the China Pavilion has two of the most reasonable dining locations in all of Walt Disney World. The first is Lotus Blossom Cafe, a casual walk-up counter service.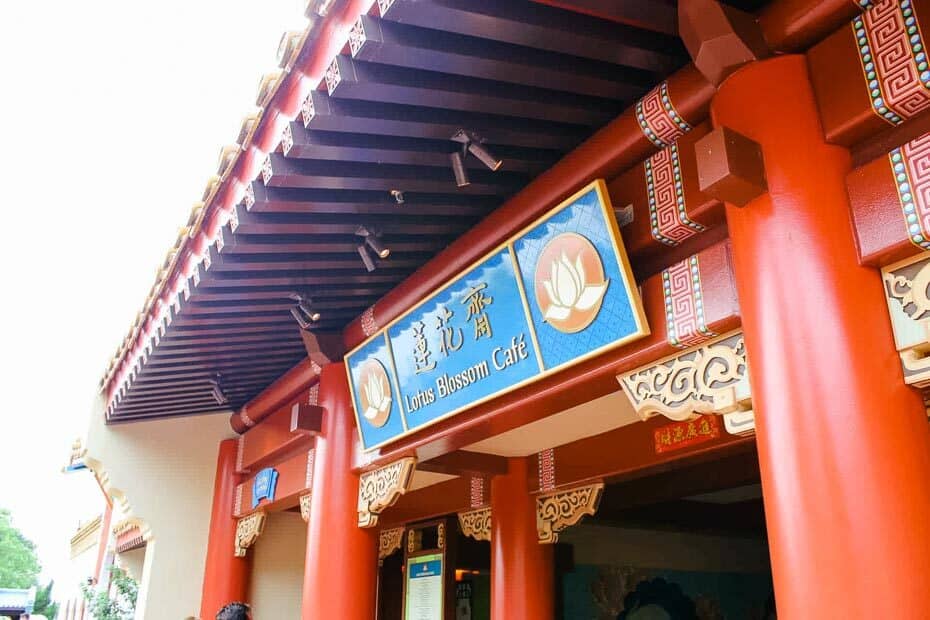 There is a menu with pictures of their items located over the ordering area. You will order, pay here, and then pick up your food at the window behind the register.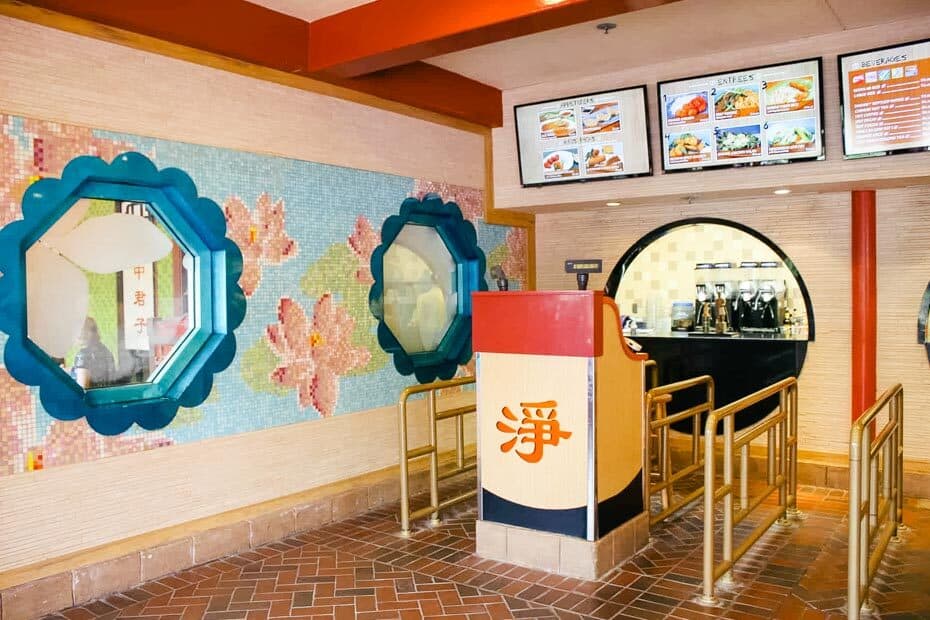 There's also a menu posted outside if you want to check it out before entering.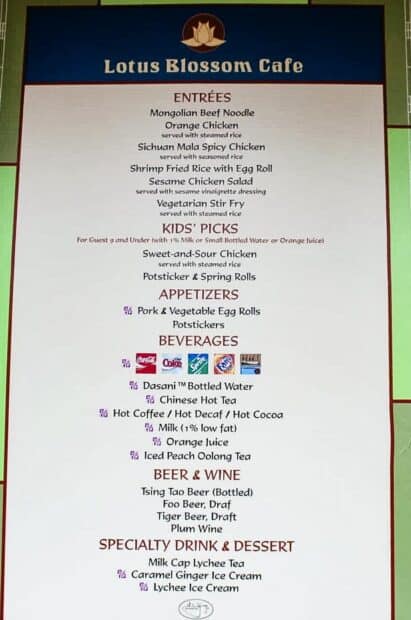 This is the shrimp fried rice with egg roll adult entree item. It is somewhat comparable to what you might expect from a local fast-food Chinese restaurant. However, if you are looking for a reasonably priced meal that's not burgers or chicken nuggets, it's a viable choice.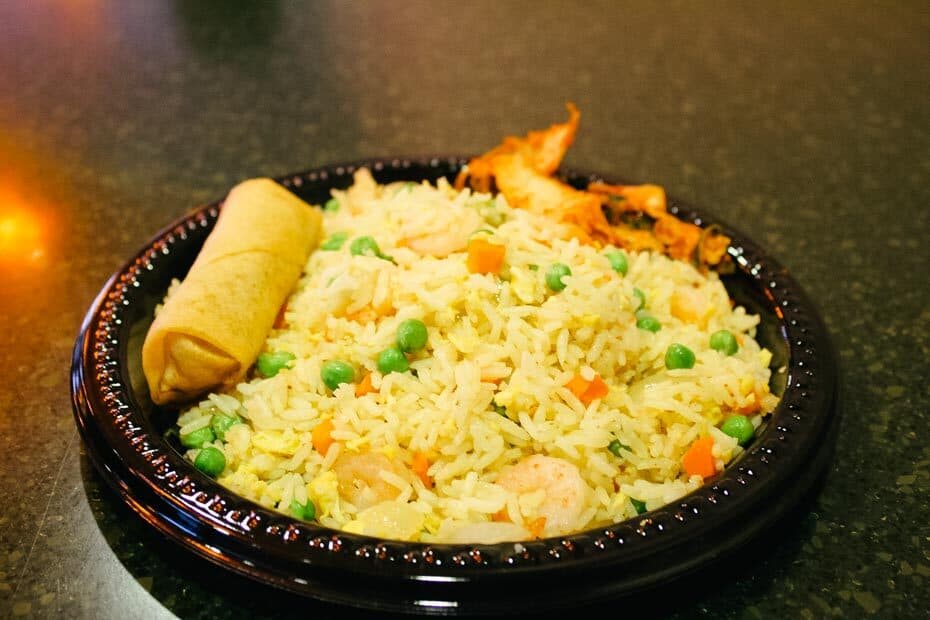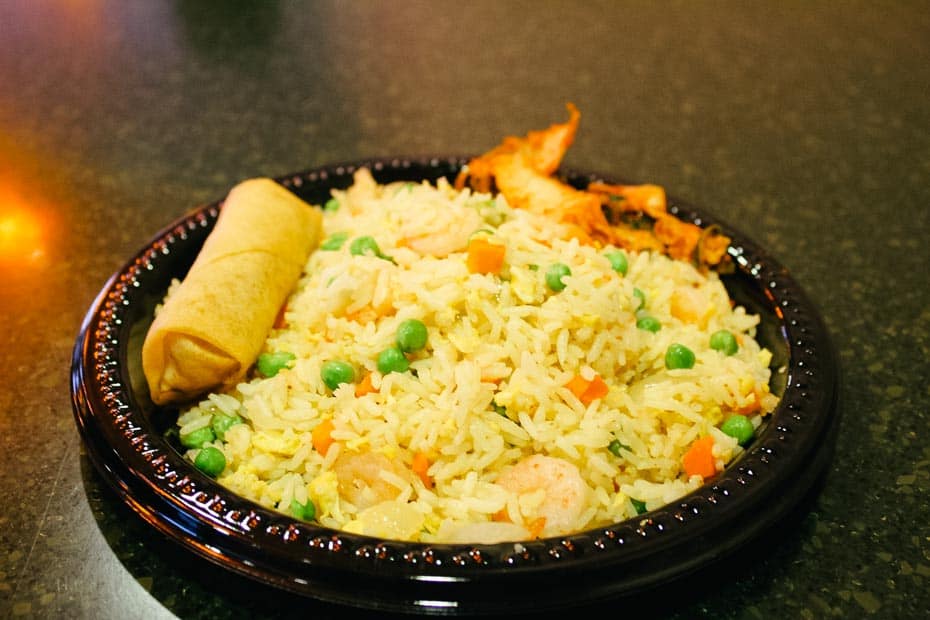 The kids' meal that comes with a potsticker and spring rolls is another good option. You could get this to share with someone for a quick snack. I recommend checking out the kids' meals at some of these counter service locations.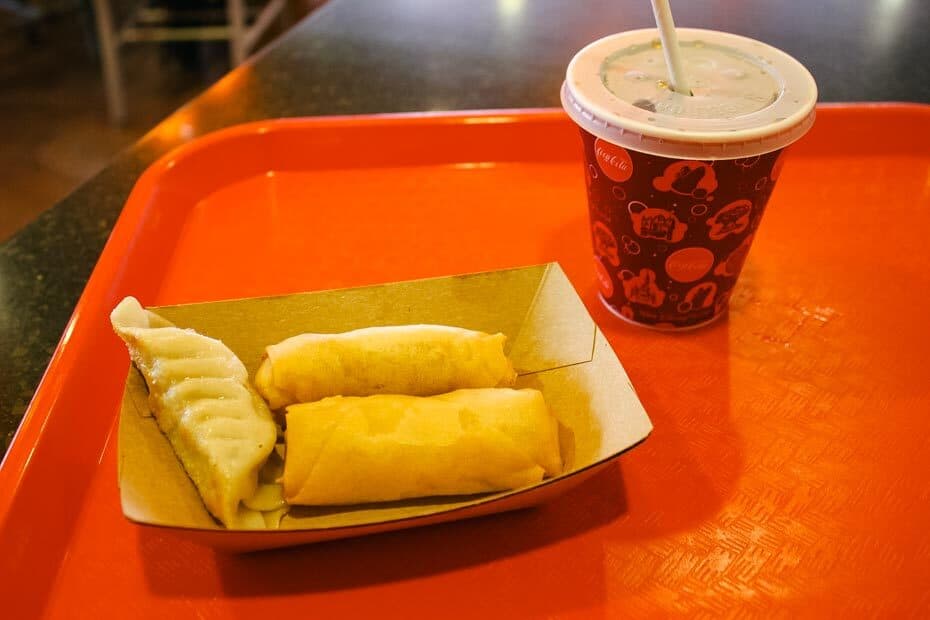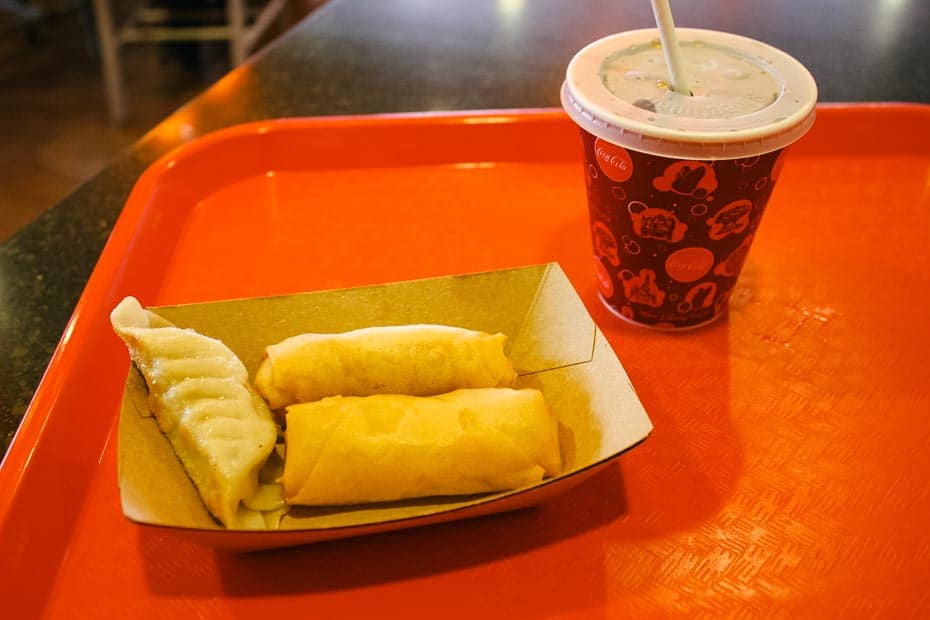 Additionally, the pavilion offers a table service location that goes by the name of Nine Dragons.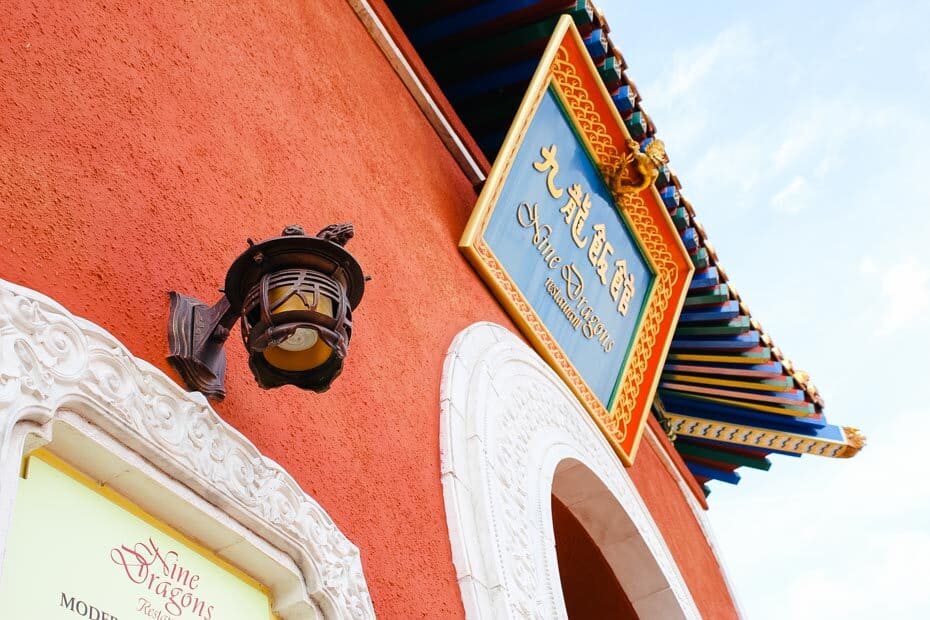 I've had the opportunity to dine at Nine Dragons a handful of times over the years. While I don't have a recent review, I do have a few tidbits of information that might help you out here.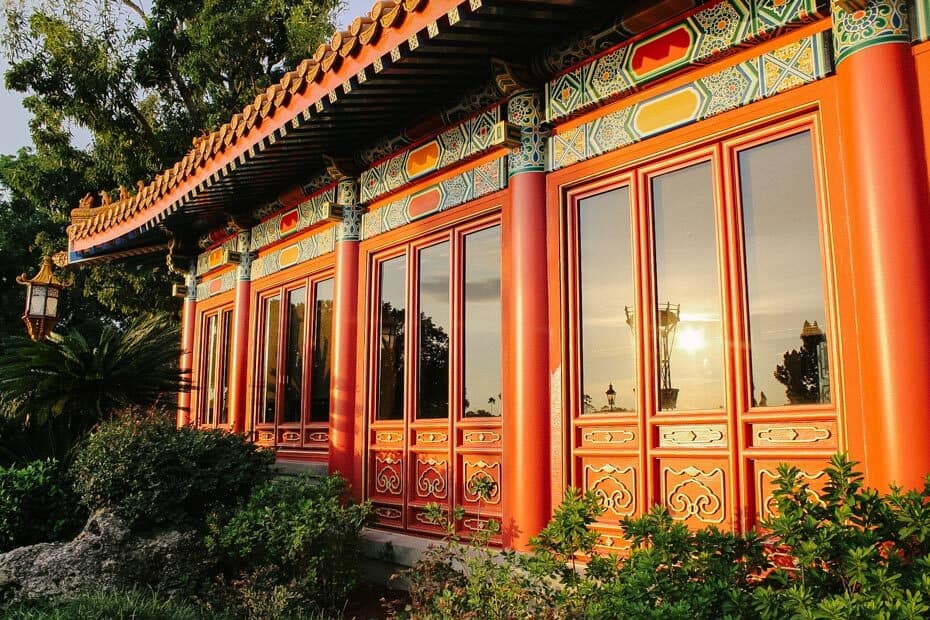 When dining at Nine Dragons, you can expect a good portion size of food that wins out on the price comparison to many other table service restaurants in Epcot.
You can also, from my experience, almost always snag a table here without an advanced reservation. And by that, I also mean with little wait. Many of the restaurants in the World Showcase will try to accommodate guests as much as possible, but often that might mean a wait. Nine Dragons is a bit of a hidden gem when it comes to Disney dining.
China Pavilion's Shops
China is another pavilion offering a tremendous shopping location. If you travel toward the back of this pavilion, you'll run into the House of Good Fortune.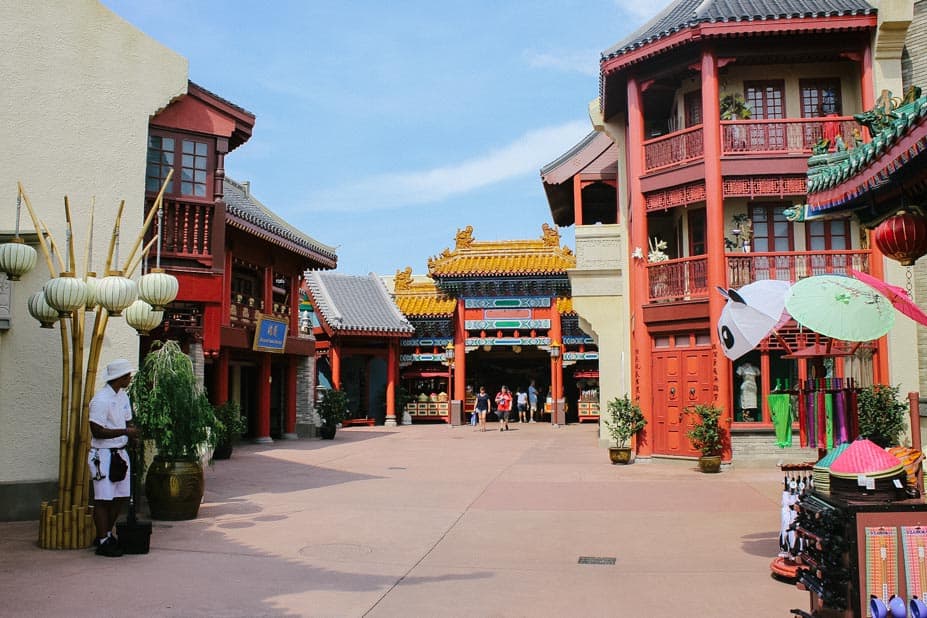 There are about three different entrances and exits to the store.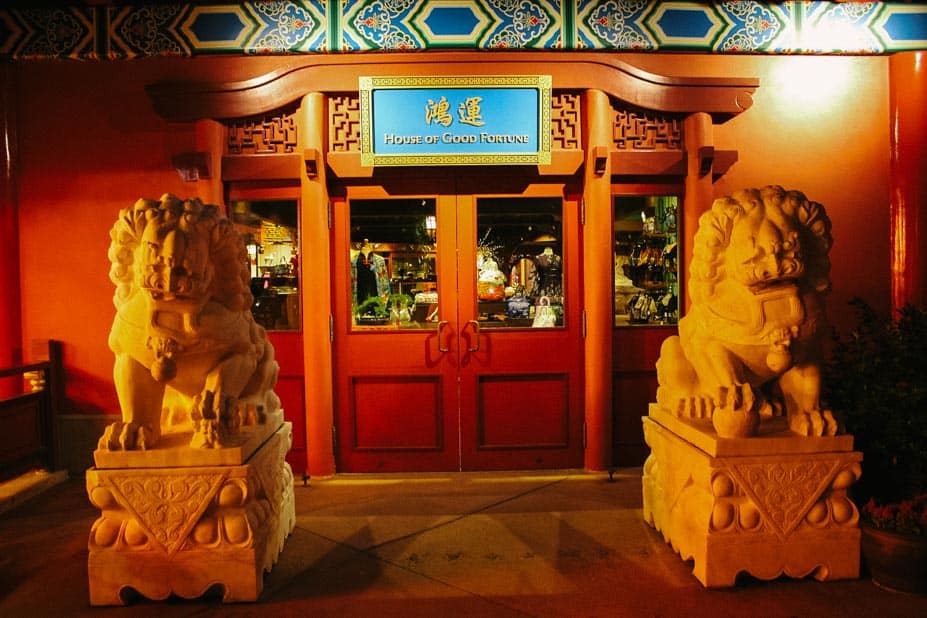 You'll find plenty of Panda Bear merchandise. The Panda is significant to the Chinese culture, and I believe that purchasing some of these items helps support Panda preservation efforts. If you have Disney +, you might like to watch Born in China, and 60 Minutes had a recent segment here about saving these beautiful creatures from extinction.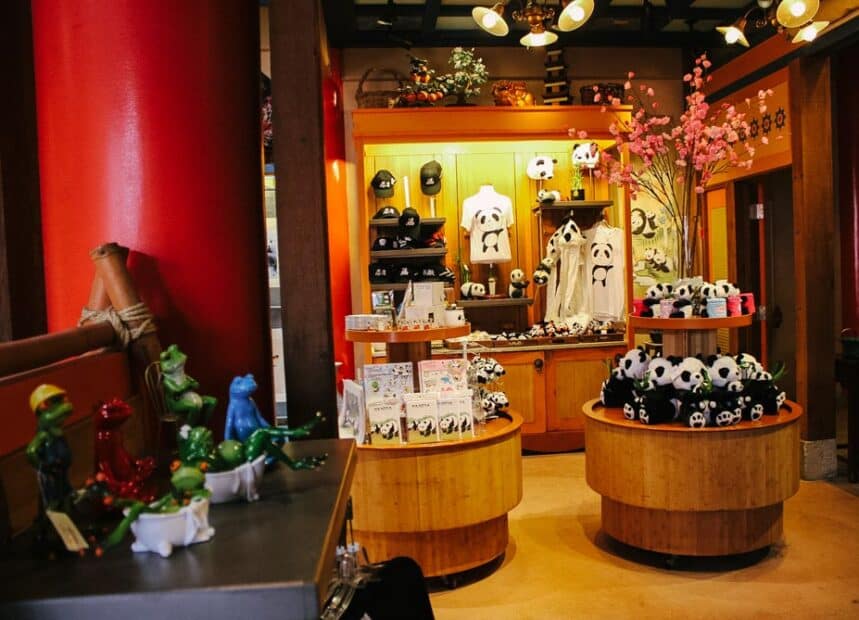 There are also a wide variety of solar-powered waving cats.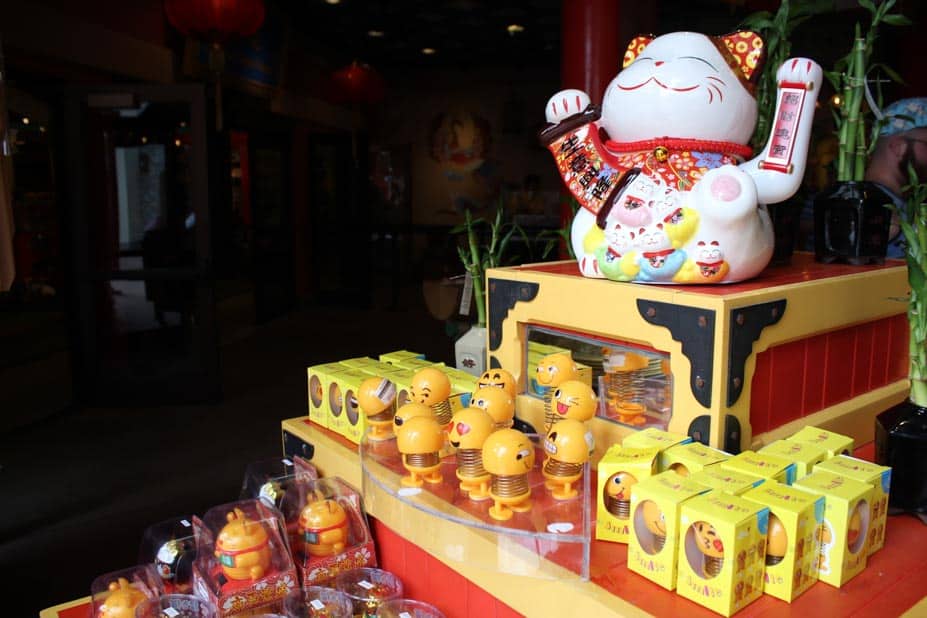 There's nothing like a friendly face waving hi while you are trying to compose a blog post.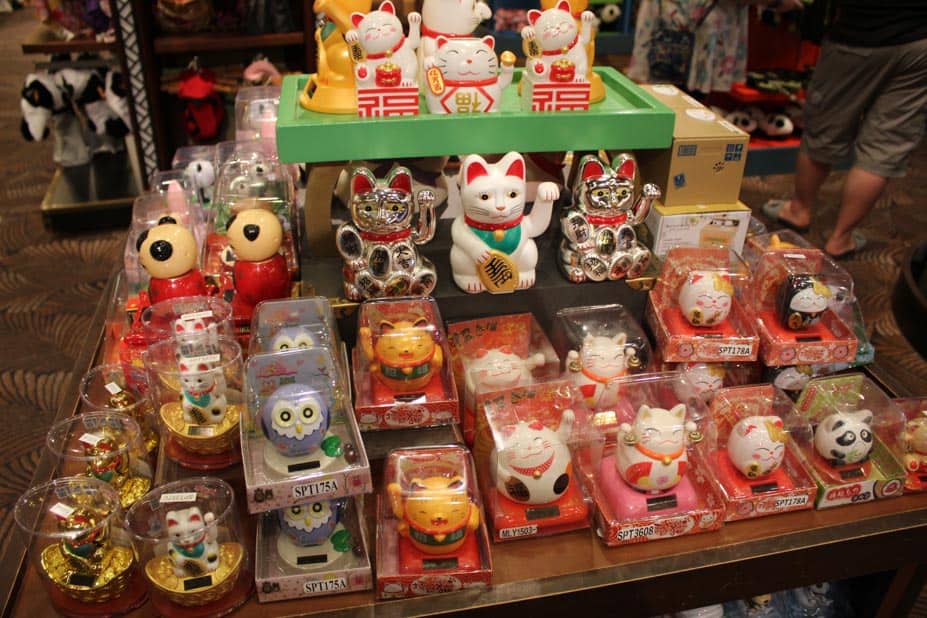 The store also has a display of puzzles similar to a Rubik's Cube. We always enjoy checking these kinds of things out.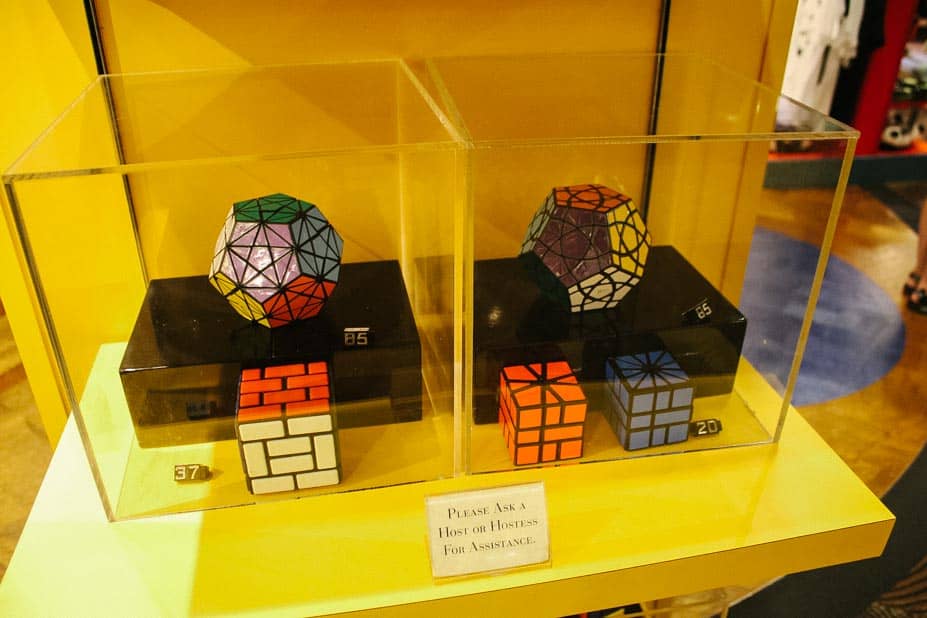 Tchotchke's galore.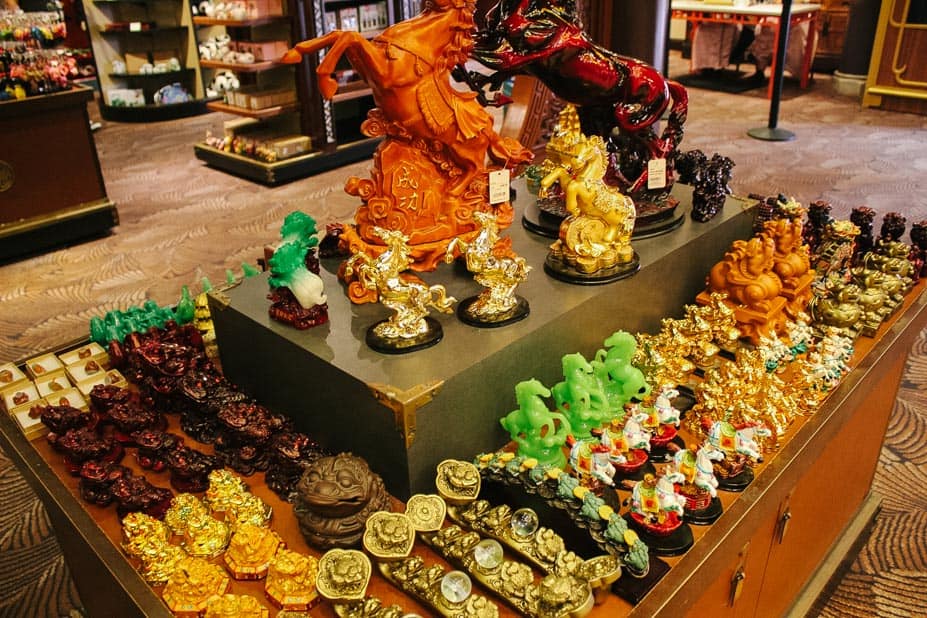 Toward the back of the store, a few other treats might be available. Last year the cotton candy creations were trendy during the Flower and Garden Festival. As the year continued, I noticed that a smaller cotton candy booth was set up in the back of the House of Good Fortune. (This is not available at this time.)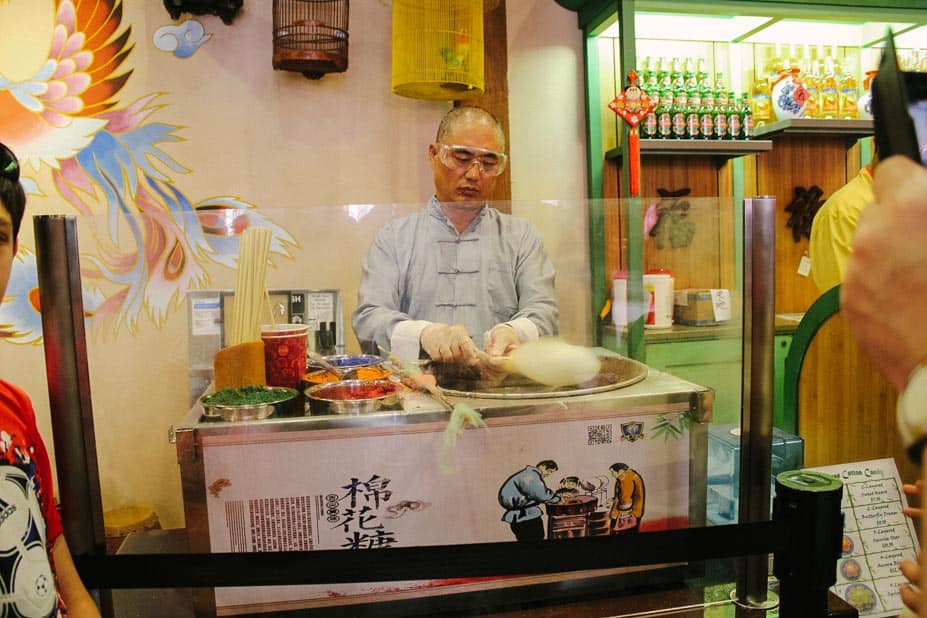 So if this is something that might interest you, make sure to walk all the way to the back of the store and see if anyone is making these creations.
While you are there check out this fun soda and beer cart. This is one of my favorite places to pick up a soda in Epcot. The prices are much cheaper and they have some unique Asian sodas as well.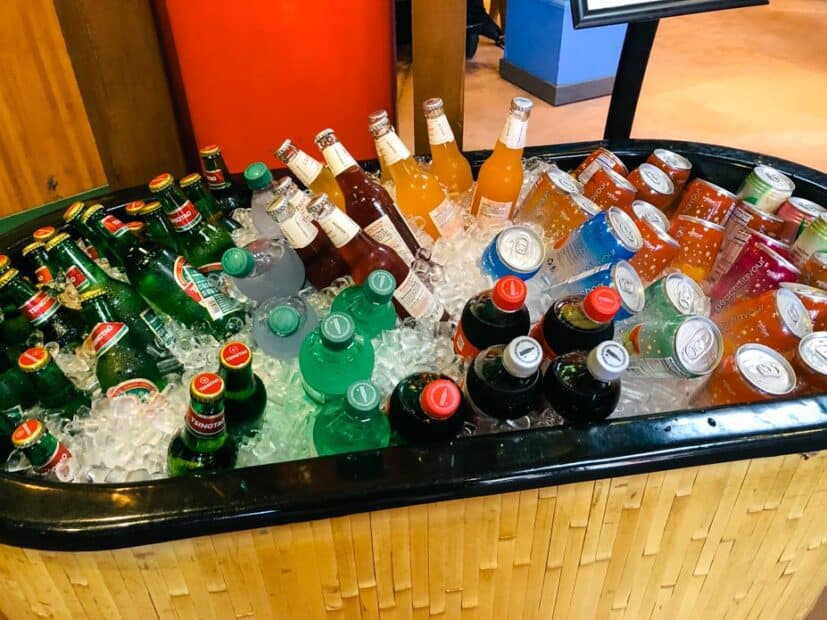 My usual go-to choice is Bruce's Blood Orange with Meyer Lemon Gingerale. My son likes the Lychee-flavored soda that comes in a can. They will pour the soda into a cup for you as well.
Right now, they have set up a refrigerated case toward the back of the store with all the different drink options. It is the most reasonable place to pick up a soda in the entirety of Epcot.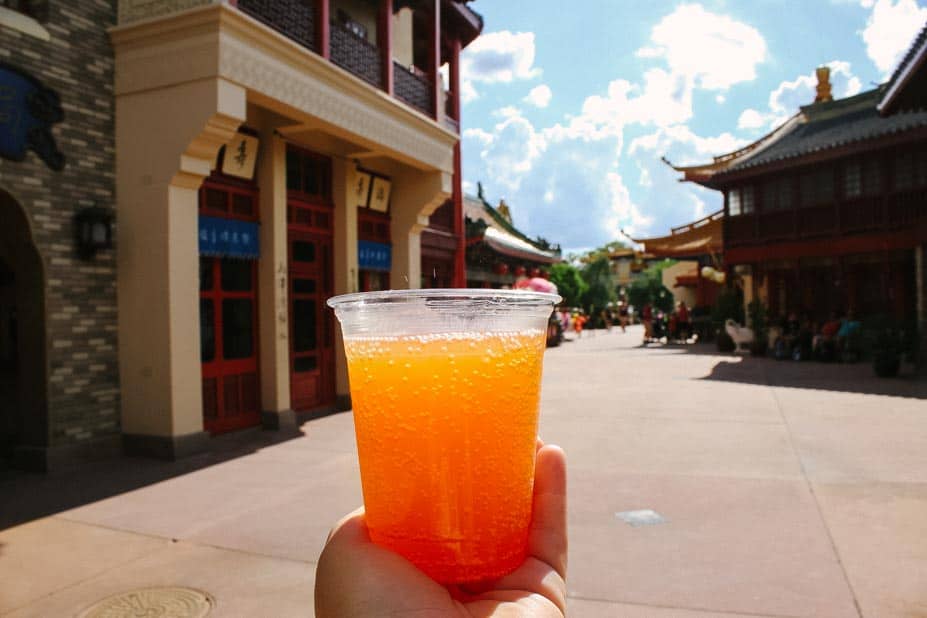 Additionally, Good Fortune Gifts has an outdoor kiosk in the pavilion where you'll find a display of marionette style puppets, umbrellas, and other things.
Kidcot in China
If you are participating in any of the children's activities throughout the World Showcase, you'll find the China Kidcot table within the House of Good Fortune.
Final Thoughts
I hope you enjoyed our little traverse through the China portion of the World Showcase. Whether it's grabbing a Chinese soda, taking a break out in the gardens, or browsing all of the fun merchandise the pavilion offers, there are quite a few reasons to spend time here.
If you are interested in some of the the other countries in the World Showcase you might also enjoy these reviews:
Resorts Gal provides detailed reviews of the Walt Disney World Resorts. You might enjoy learning more about these hotels near Epcot:
If you have any fun tips or special things you do while touring the China Pavilion, feel free to share with me and other readers as well in the comments. Hearing how other people tour, make traditions, and what not helps everyone get fresh ideas. And those are the kind of things that make a Disney vacation fun and memorable!