Gran Fiesta Tour Starring the Three Caballeros
The Gran Fiesta Tour starring the Three Caballeros is an attraction found in the Mexico Pavilion at Epcot. Gran Fiesta Tour is a slow-moving boat ride offering some pretty neat views of the pavilion as it starts down a faux Rio Grande river.
Gran Fiesta features the ever-popular Donald Duck along with bandmates Panchito and Jose Carioca. As you cruise down the waterway you'll see cartoon scenes playing at various points featuring the Three Caballeros.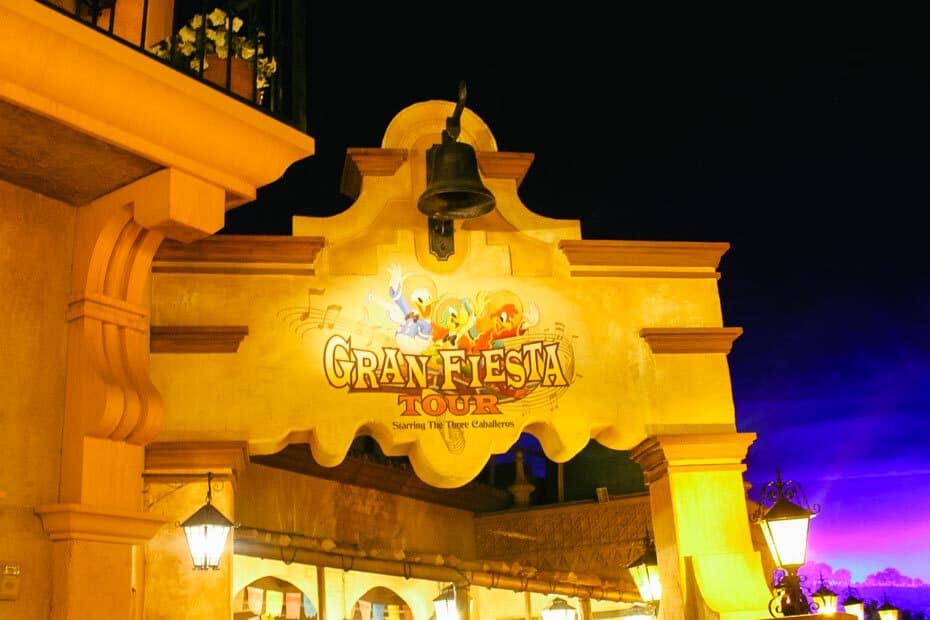 Here's everything you need to know:
Gran Fiesta Tour
Epcot Attractions

Location:

Mexico Pavilion


Disney Height Requirement:

None


Ride Type:


Slow-Moving Boat Ride

Seats Per Vehicle:


Average 4 to a row

Rider Switch:


N/A

Good For:


Everyone

Scare Factor:


None

Must-Do List:


Low Priority

Perfect For:


Donald Duck Fans

Special Mention:

Rarely a line for this attraction
in the evening.
Gran Fiesta Tour Starring the Three Caballeros
The World Showcase typically opens daily at 11:00 a.m. and remains open through park closure daily. There are a few exceptions to this rule, like Frozen Ever After in Norway, which is available when Future World opens. But for Mexico and the Gran Fiesta Tour, you'll find it begins operation around 11:00 a.m. daily.
The Gran Fiesta Tour can be accessed at the back interior of the pyramid in Mexico. Once you enter the main portion of the pyramid, you'll encounter a large semi-open-air market. Directly behind the market is a restaurant. In the far back left-hand corner, you'll see the entrance to the attraction.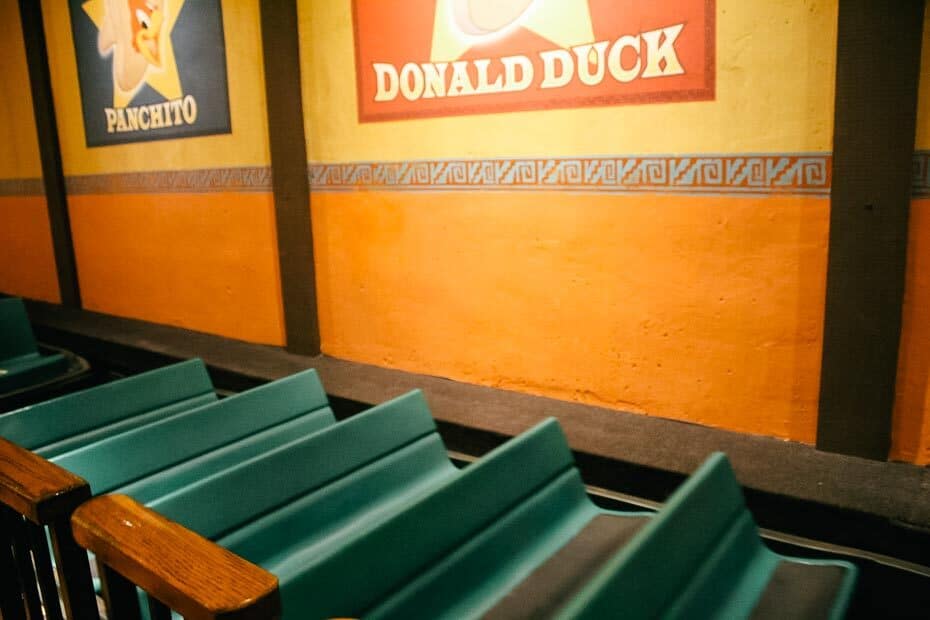 The boats usually hold up to four people per row and have about five rows per boat. Therefore, if you are a large party, you should all fit on one boat. This attraction is similar to "it's a small world" over at Magic Kingdom for reference.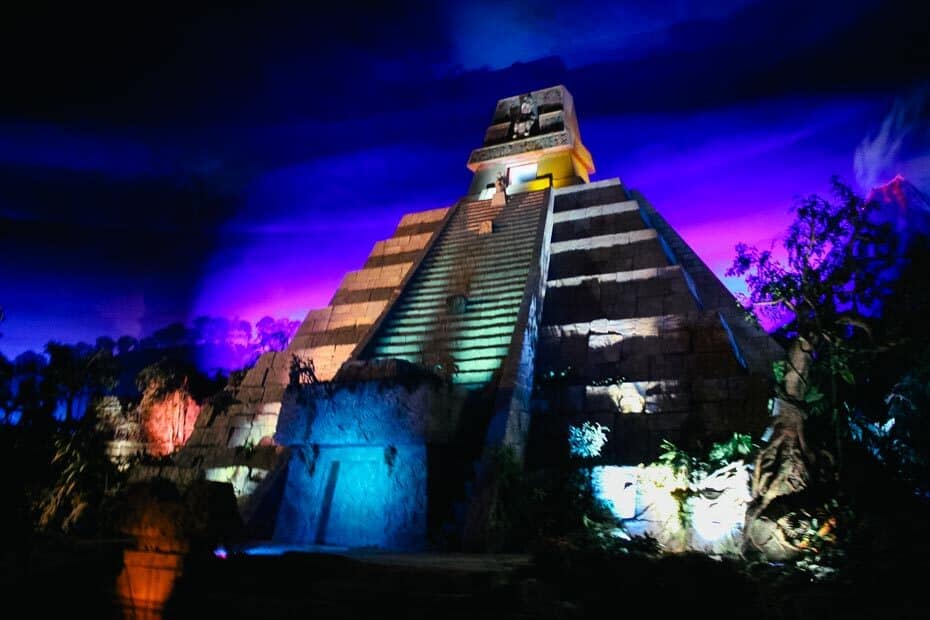 When you first set sail, you'll float by the interior pyramid. You might notice guests looking down at you from San Angel Inn Restaurante above.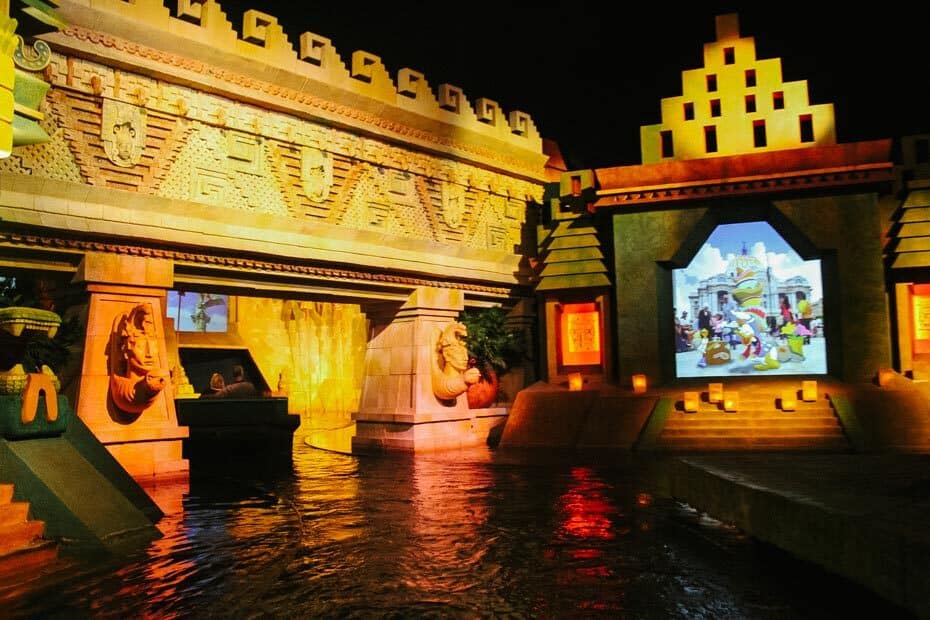 While this attraction is cute, it's really more of a filler experience. I enjoy riding the Gran Fiesta Tour, but if I had a fairly busy vacation planned, it wouldn't be a dealbreaker to miss this one.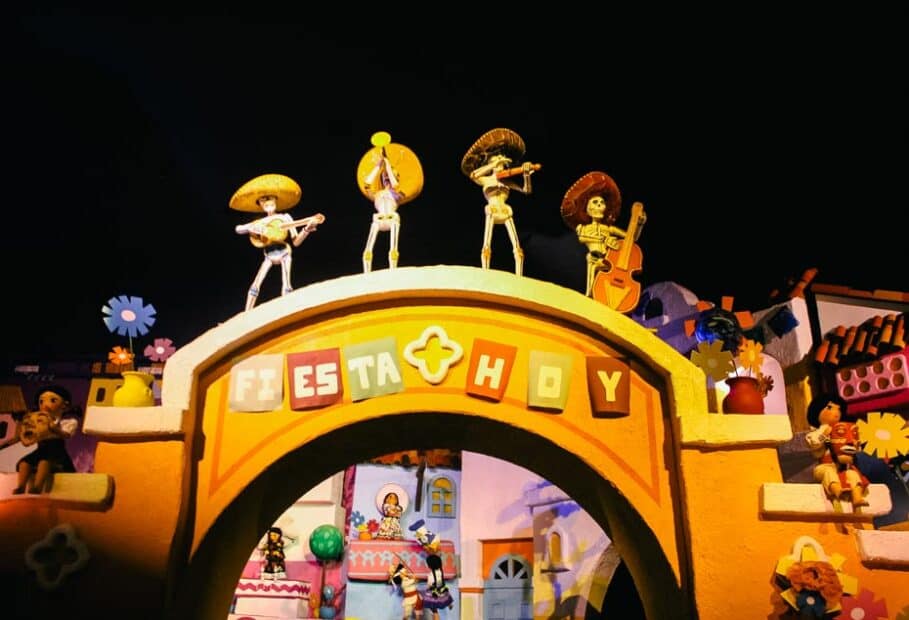 The best time to experience this little boat ride is usually late afternoon on into the later evening. If you are here at any point and the line isn't outside the actual queue, it should be fairly simple to ride. This is a fast-loading attraction, and you'll rarely wait over 10-15 minutes.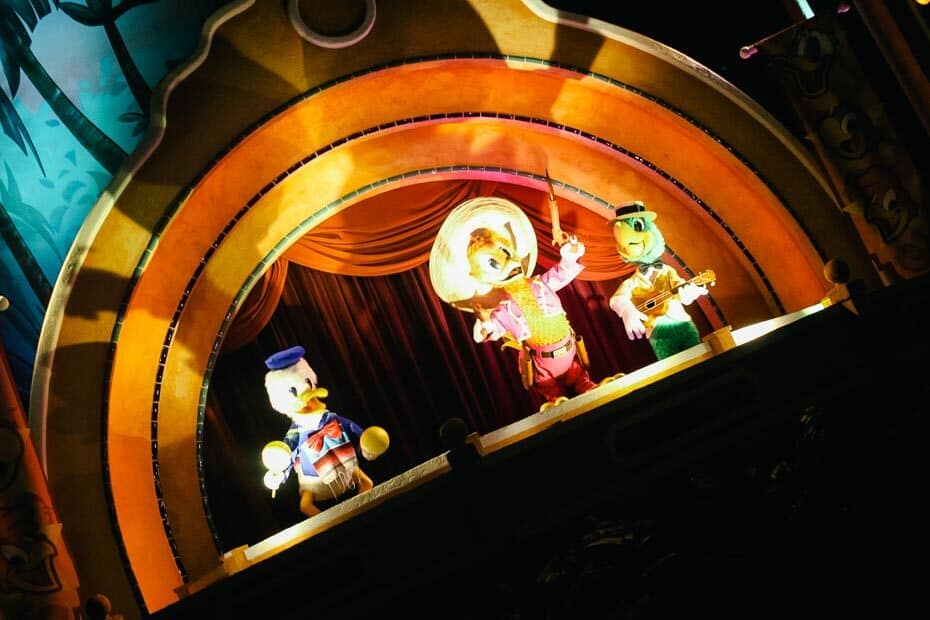 Now, if the line were pretty far out into the pyramid and didn't appear to be moving, I would recommend dropping back by later. There are times when rides like this one have technical difficulties, and they have to stop the boarding process.
At that point, the situation could be quickly resolved. Or you might end up waiting longer than you cared for to be turned away eventually.
That wraps up our Gran Fiesta Tour ride review. You might also enjoy the following ride reviews at Epcot:
Resorts Gal specializes in resorts and hotels at Walt Disney World. If you plan an upcoming trip you might be interested in some of these nearby resort reviews:
Do you plan to ride Gran Fiesta Tour on your next vacation?