A Jaunt Through the Japan Pavilion at Epcot
The Japan Pavilion at Epcot is home to a variety of sightseeing opportunities and restaurants. The pavilion also offers the largest department store in all of the World Showcase.
Additionally, Epcot's Japan is where you'll want to stop to pick up shaved ice or take a picture in front of the archetypal Torii Gate.
Fair warning, fans of Hello Kitty, Anime, Sonic, and all things Kawaii might want to hide those magic bands as you approach the Japan Pavilion. Treasures untold can be found in the Mitsukoshi Department Store.
Including My Hero Academia socks that are extremely suspect in resembling Naruto. Or I might be someone that picked up the wrong package of $25.00 socks, now forced to sport them with my latest pair of mom jeans.
As for this review, it will cover all the details of Epcot's Japan Pavilion. There's a good bit to see and do here in Japan, so slip into your kimono while I unfold the sensu.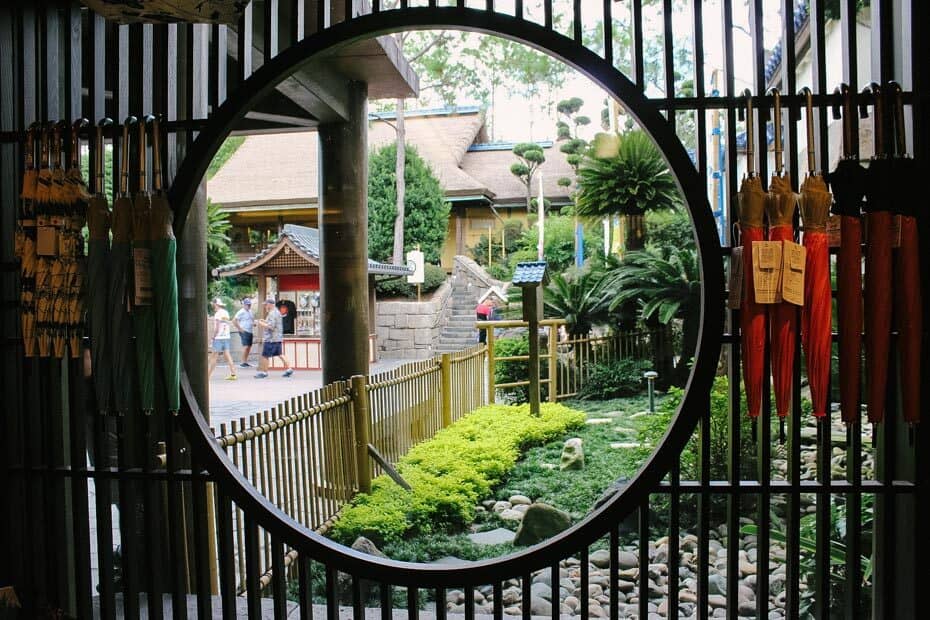 Epcot's Japan Pavilion
Here's what you can expect to find while touring the Japan Pavilion on your visit.
Architecture
Torii Gate
Japanese Castle
Pagoda
Japanese Gardens
Attractions
Entertainment
Dining
Kabuki Cafe (Quick Service)
Katsura Grill (Quick Service)
Teppan Edo (Table Service)
Tokyo Dining (Table Service)
Takumi Tei (Signature Dining)
Retail
Mitsukoshi Department Store
Mitsukoshi Kiosk
Kidcot in Japan
Architecture in the Japan Pavilion
The Japan Pavilion at Epcot offers architectural elements similar to its home country. As mentioned above, you'll find a large torii gate painted vibrant red sitting out in front of the World Showcase Lagoon.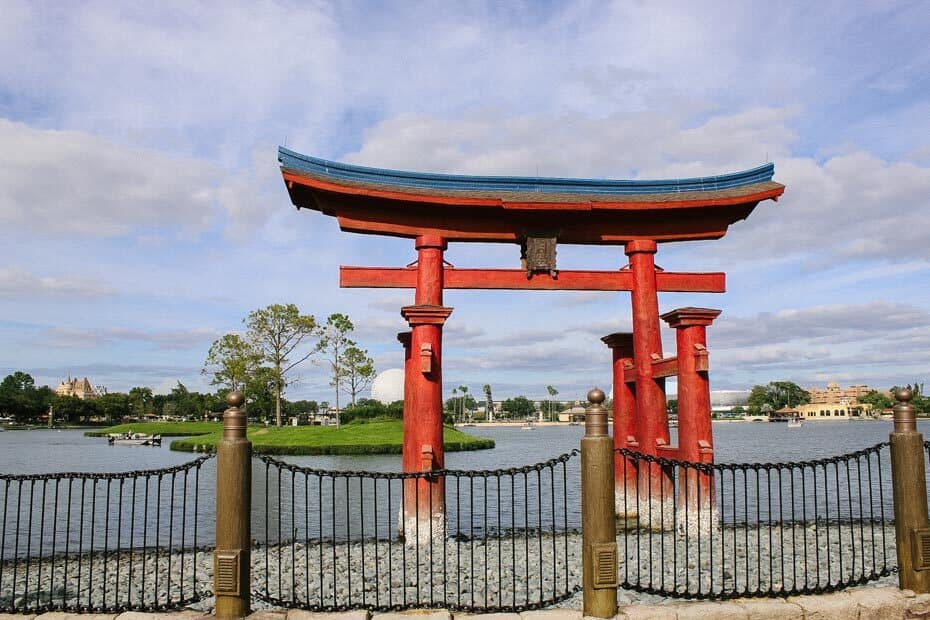 It's a wonderful location to stop for a photo, and from my experiences, there's usually a PhotoPass photographer in the area. Make sure to stop for a photo with your people.
Toward the back of the pavilion, you'll encounter a Japanese castle. This is more for looks than it is exploring. However, the Kawaii exhibit and department explore do reside underneath part of it.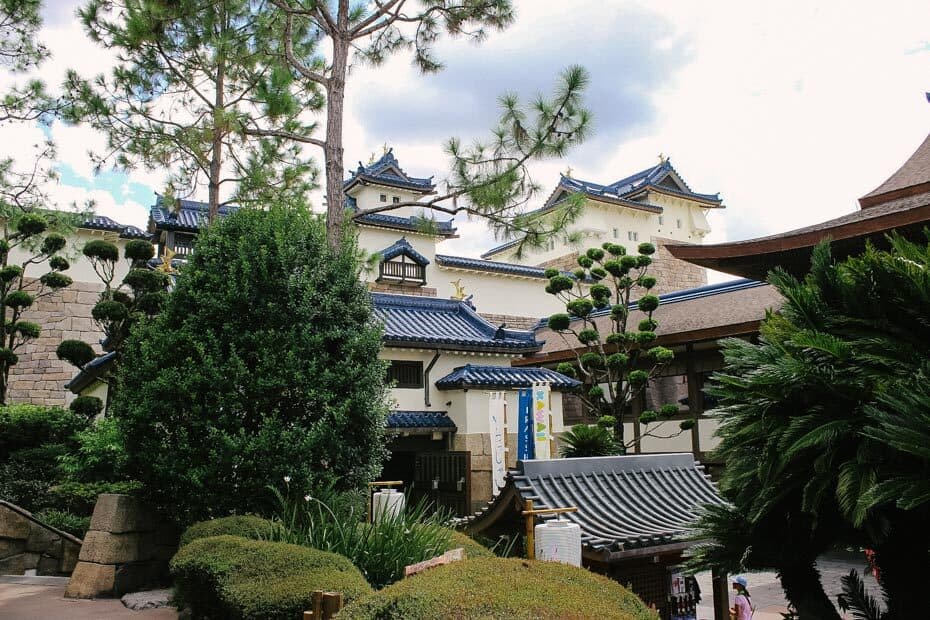 There's a beautiful Pagoda centered toward the middle of the pavilion.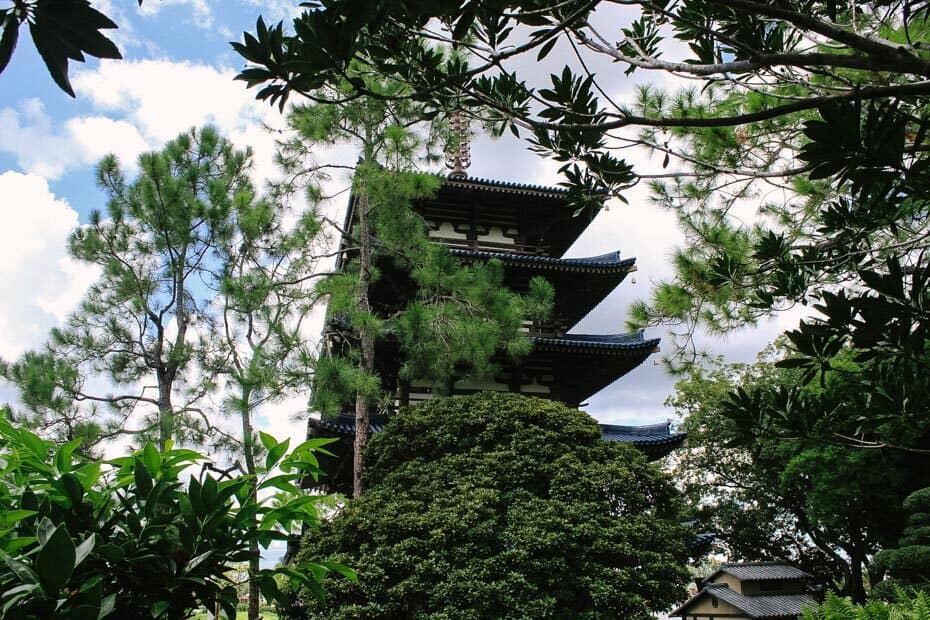 And perhaps the best part is a raised garden leading up to a few outdoor eating areas. It's the perfect place to take your Katsura quick service or latest festival dish.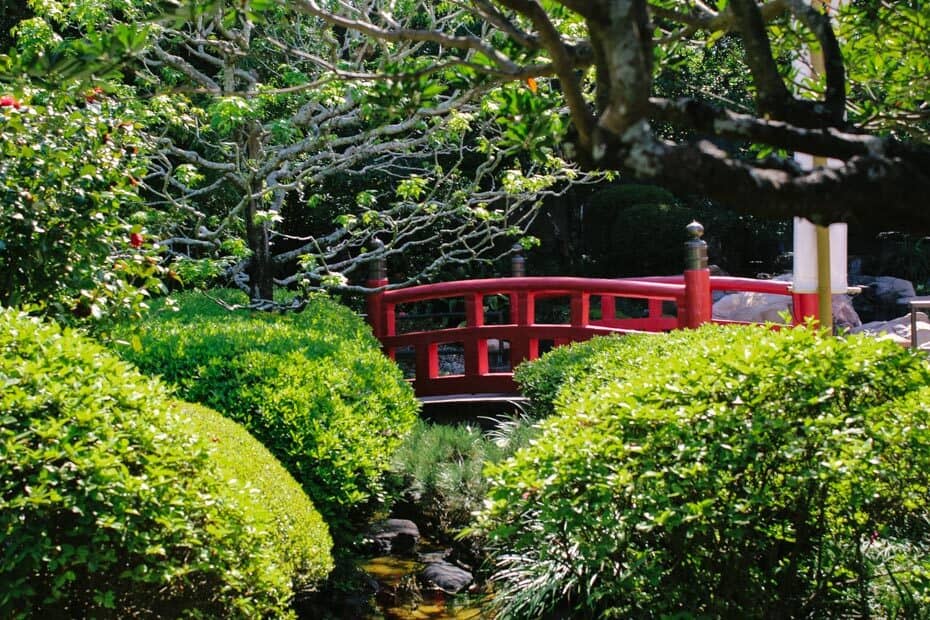 Attractions in Epcot's Japan Pavilion
The only attraction available in Japan is the Kawaii exhibit. These types of exhibits change out every few years. Therefore, it may or may not be available on your next visit.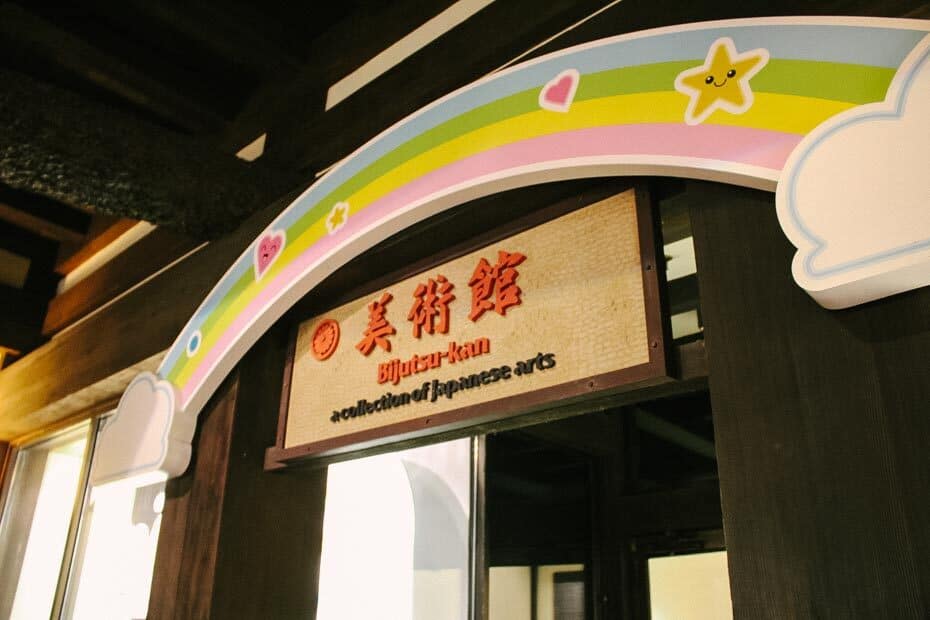 Anyway, this attraction offers a cool collection of things that represent Kawaii in Japan. Kawaii means cute or lovable. As you can probably imagine there's a lot of Hello Kitty on display here. The area only takes a few minutes to walk through, but it's rarely crowded. You can spend as much time as you like if these things interest you.
Entertainment in Japan's Pavilion
Most of the pavilions in the World Showcase offer some form of entertainment throughout the day. These performances can vary from pavilion to pavilion but are typically easy to see while touring.
While touring Japan, you might notice the large Taiko drums at the base of the Pagoda's first level. These used to be played at certain intervals during the day by the Matsuriza performers.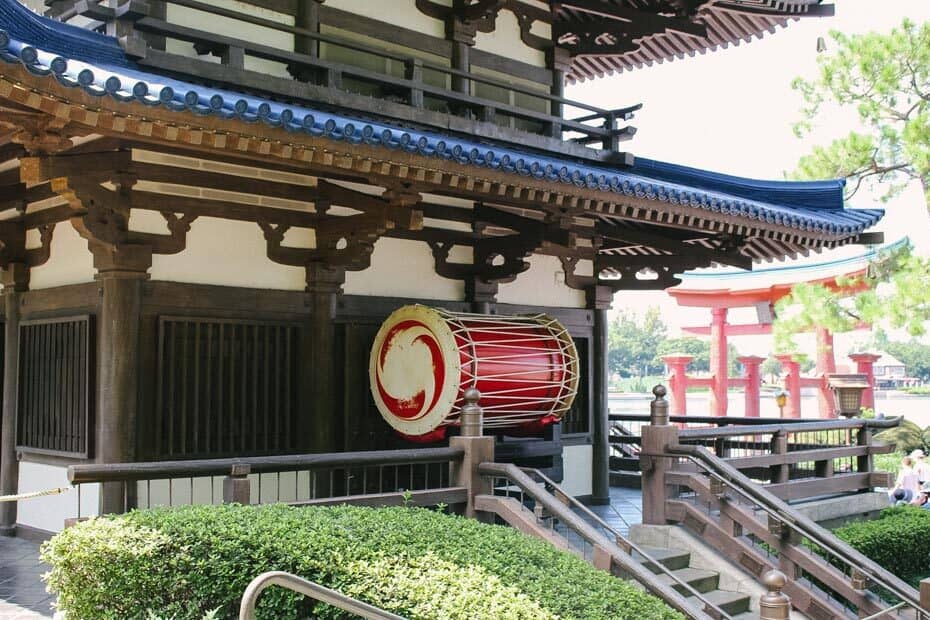 Dining in the Japan Pavilion
Walking the World Showcase can really leave one hungry. While the American Pavilion is in the center of the World Showcase, Japan resides next door. Both provide reasonably good dining options, but Japan has quite a few more offerings.
Related: American Pavilion at Epcot
This particular stop offers a really reasonable counter service option at Katsura Grill. And you are probably gonna want to try shaved ice when you see everyone else sporting one on a hot Florida day.
Kabuki Cafe is located on the main walkway of the World Showcase in Japan. Here is that shaved ice stop, along with sushi, ice cream, beer, sake, and plum wine.
I recently tried a Kakigori and had it prepared as a special order. I wasn't for sure if I would enjoy the sweet milk topping or not. Here's a picture of how my order turned out.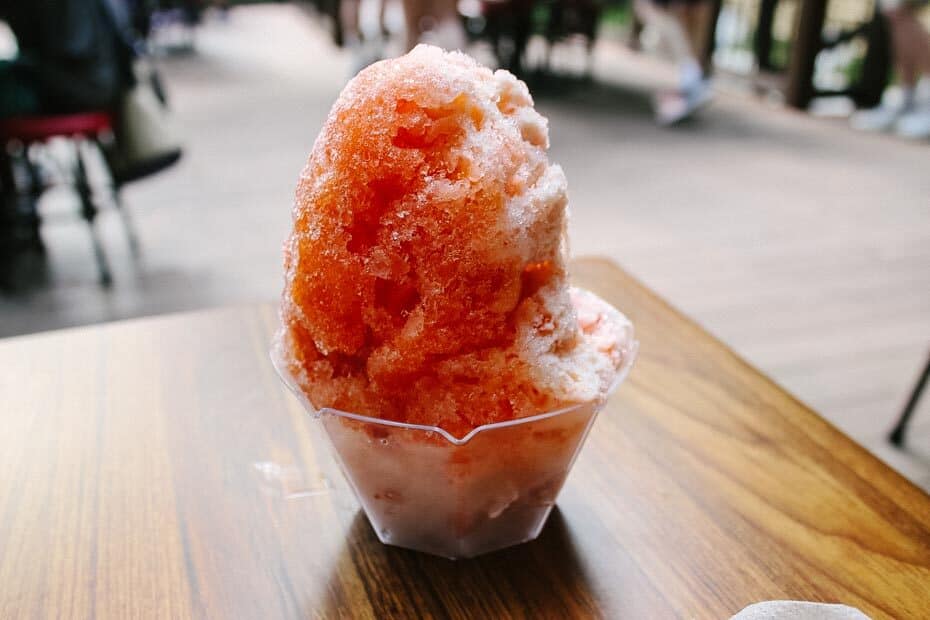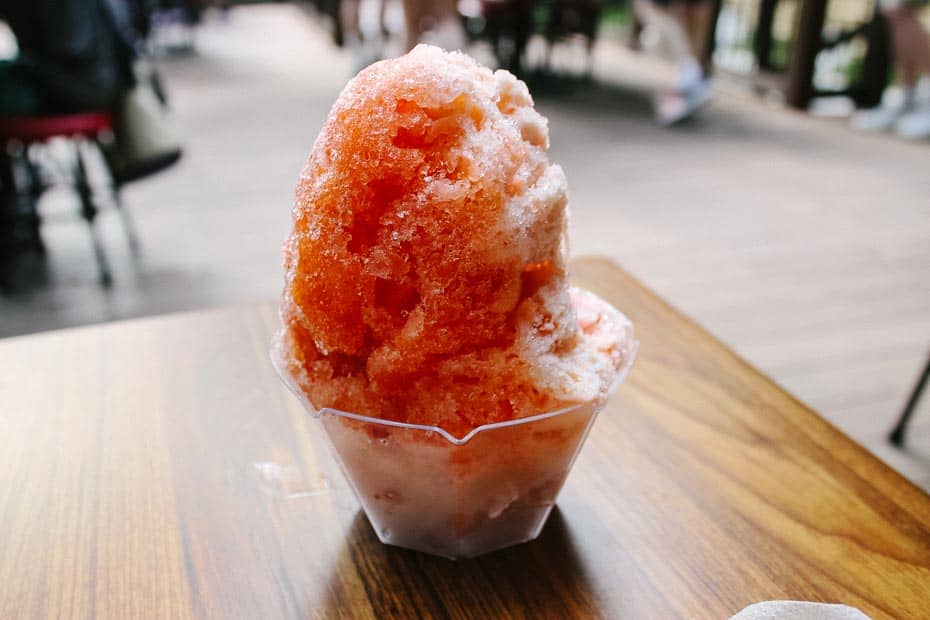 One half of my ice was tangerine and the other cherry. Then I had the cast member pour the sweet milk over the back half.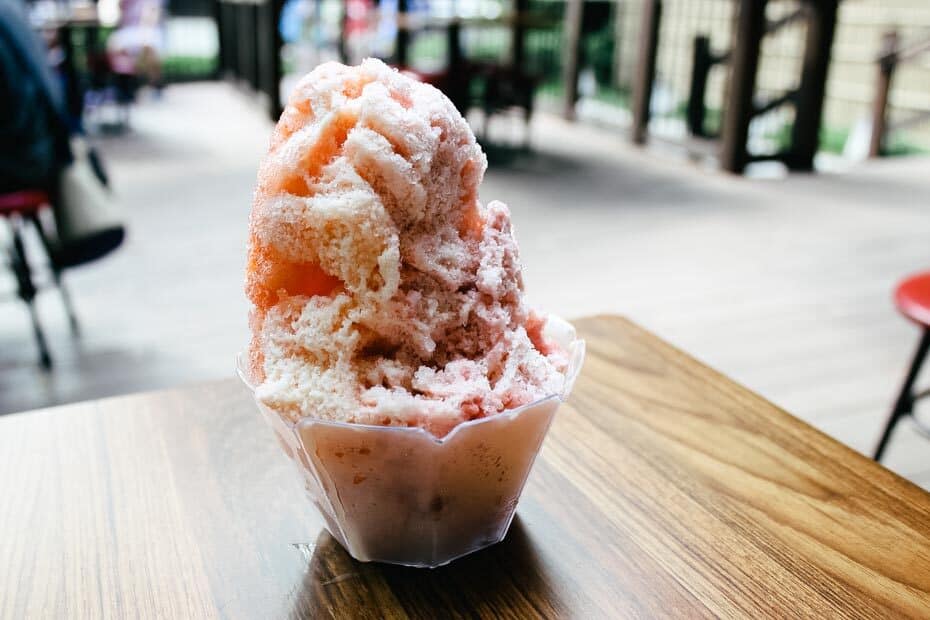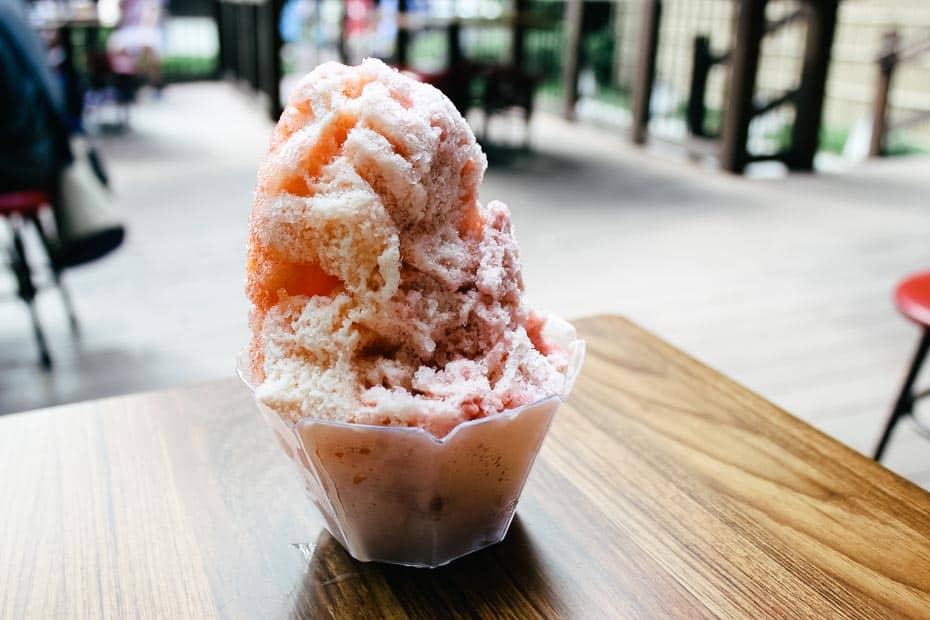 This is a pretty sugary treat, but with it being ice it wasn't too over the top. I really enjoyed the tangerine flavor the most and found this to be a very shareable dish.
Katsura Grill is a counter service dining location. You can find it toward the backside of the Japanese garden area.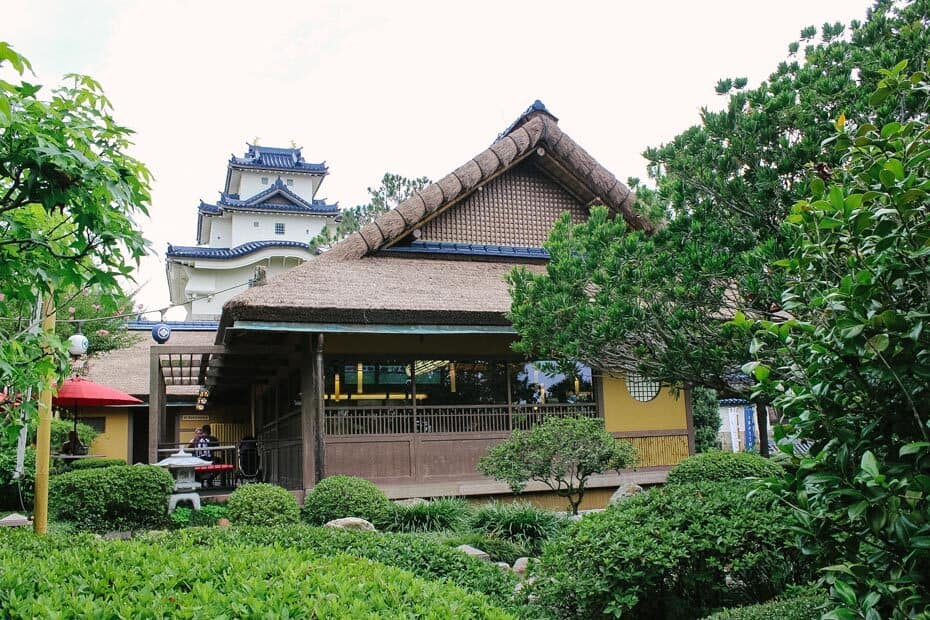 They have a nice indoor eating area.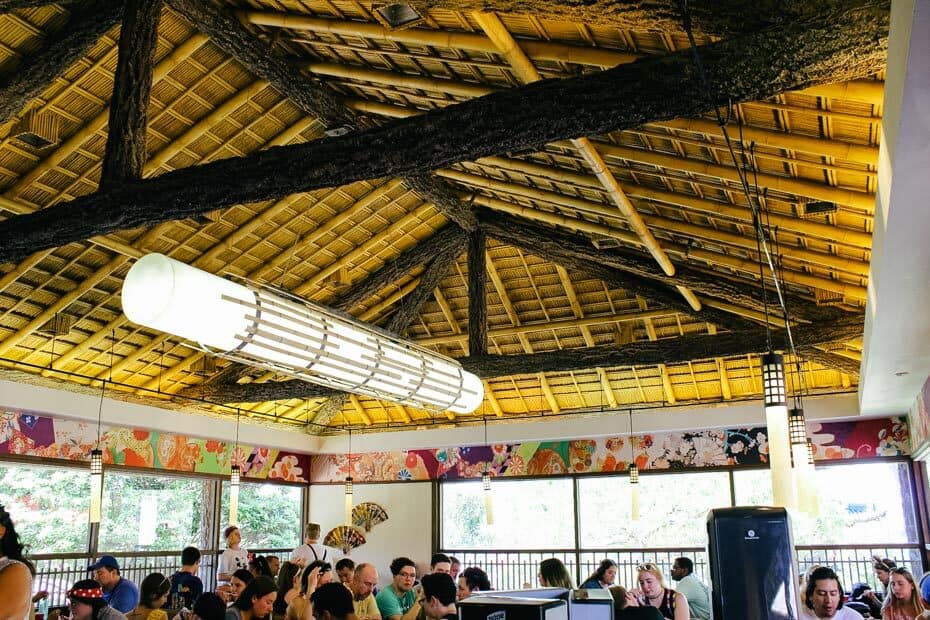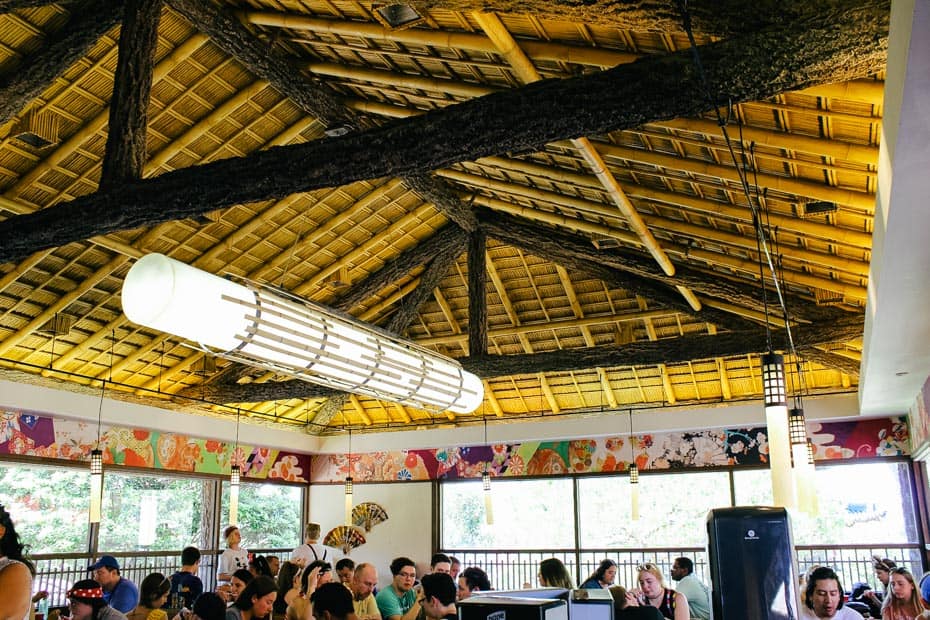 This is one of my favorite stops in the World Showcase to grab a bite to eat for several reasons. The first is they have a variety of good kids' meal options. If you have ever read any of my prior reviews, you know I'm a sucker for a kids' meal when I'm at Disney World.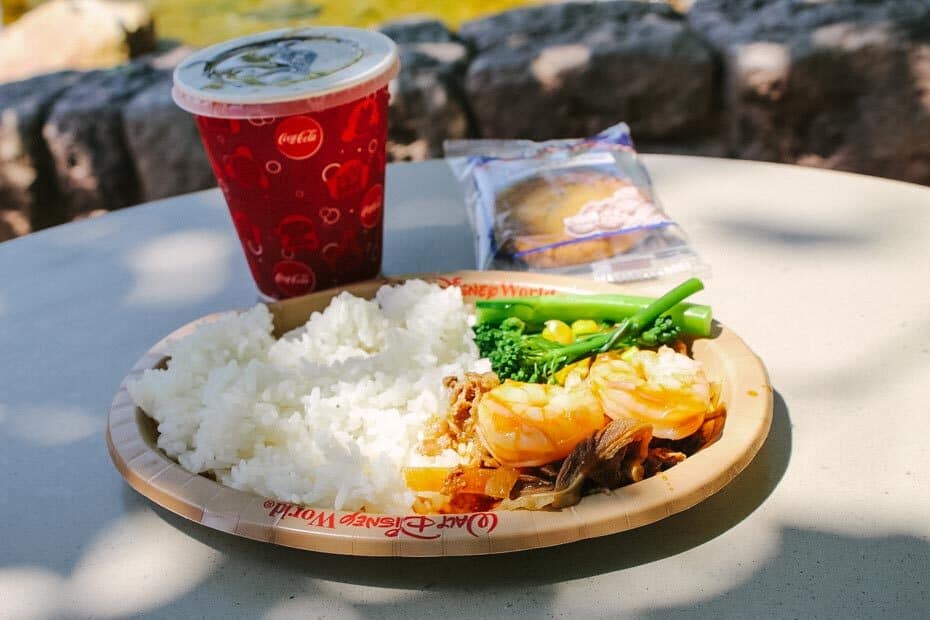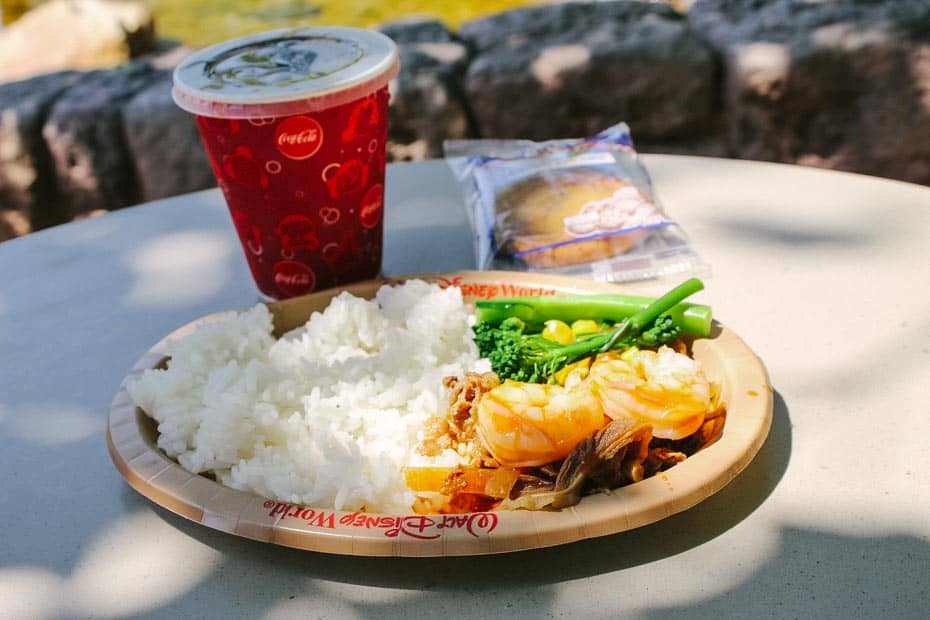 Why? Well, these examples are both from Katsura Grill. I received a soda, cookie, two meat choices, veggies, and a decent side of rice. These meals come in at less than $10.00. Portion–size they are just the right amount of food.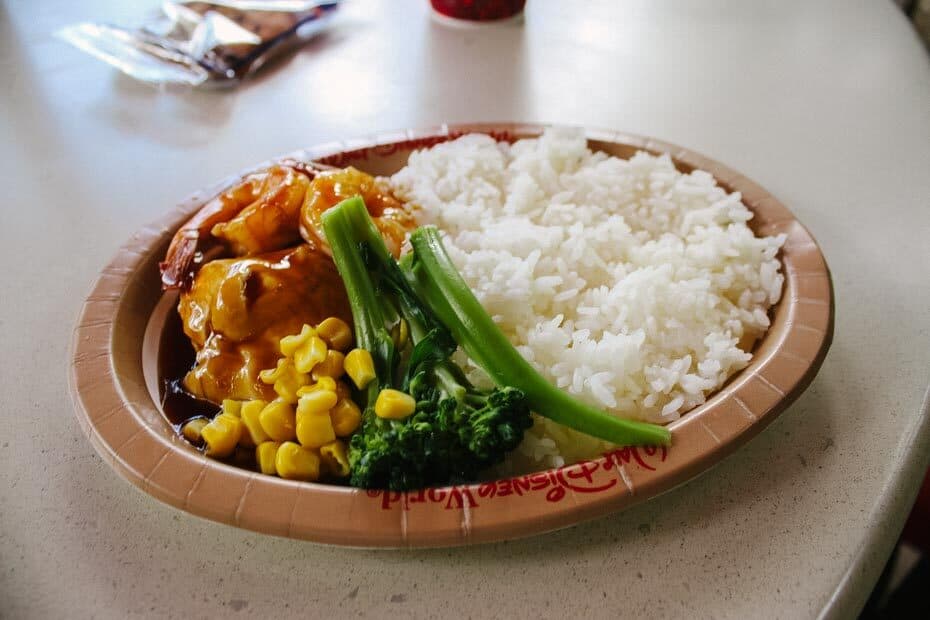 Not only that, but this outdoor eating area is an ideal stop to beat the crowds. And even if all the tables out here are in use, it doesn't feel crowded.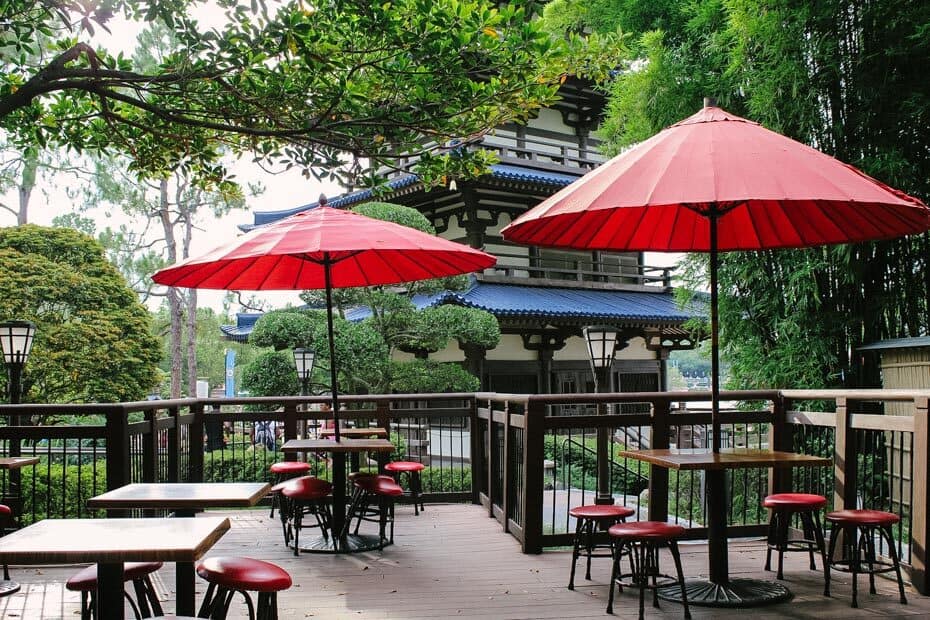 The Japanese Pavilion has a lot going for it when it comes to dining. There are three different table service restaurants. The first is Tokyo Dining, the menu here.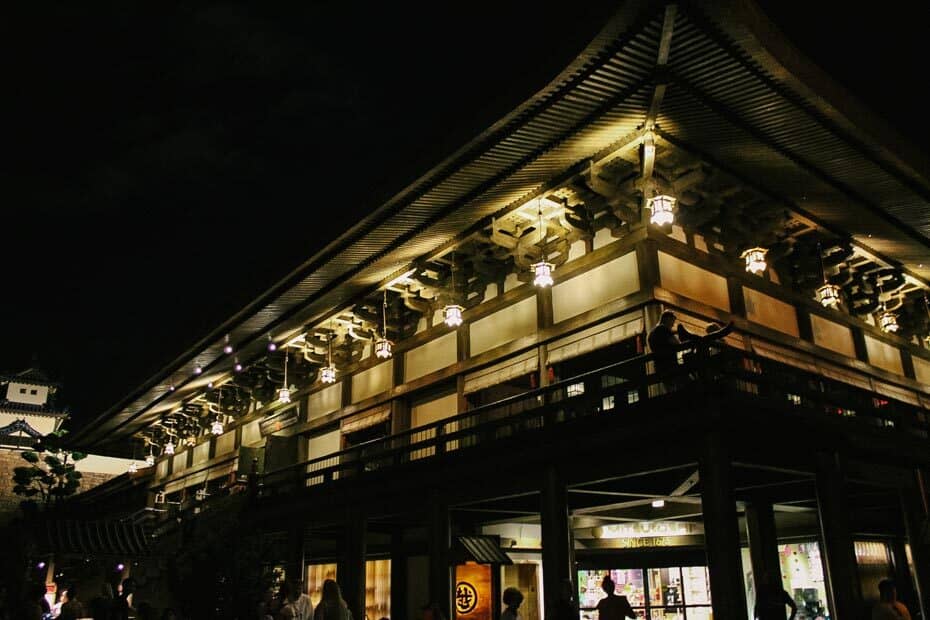 Tokyo Dining resides on the second floor of the building in the image above. The restaurant offers Japanese cuisine and the restaurant has beautiful views out to the World Showcase.
Teppan Edo is the second table service restaurant in the Japan Pavilion. The views offered here are ones of the chef preparing your meal in front of you and other diners. You can preview their menu here on Disney's site if you like.
The Japan Pavilion recently welcomed a third-table service restaurant, Takumi Tei. This restaurant is classified as fine or signature dining. You might remember I had the Omakase Tasting Menu on my last visit and found it to be delicious, but quite a lot of food.
Below is a photo of a separate sushi platter we ordered. It was excellent.
If you are looking for a higher-end meal without having to leave Epcot, this is probably the place for you.
Related: Takumi Tei Review
2022 Update: Unfortunately, this restaurant has not reopened to date.
Japan Pavilion Mitsukoshi Store
Guests that have previously ventured into Epcot's Japan Pavilion have probably found themselves in Mitsukoshi's department store. This is a massive retail location offering almost anything you can think of related to Japanese culture.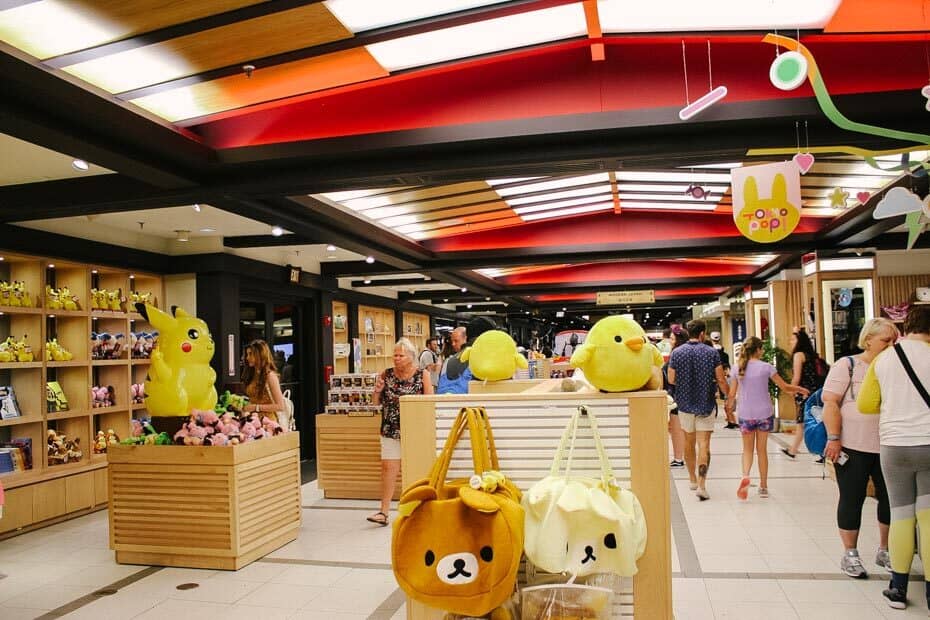 The Mitsukoshi chain has origins dating back to 1673. It's truly a-something-for-everyone kind of place.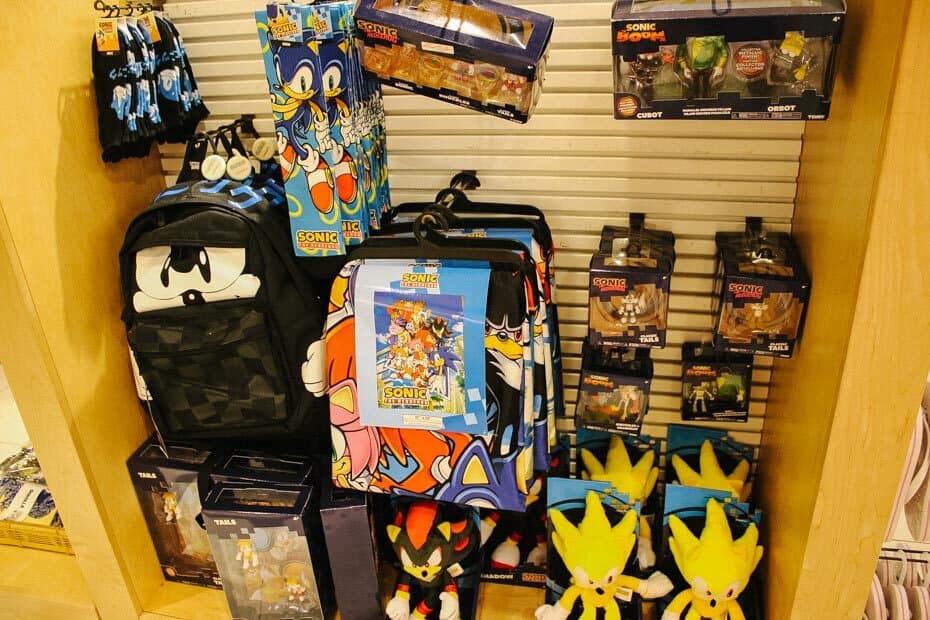 Along with Hello Kitty, I'm rather fond of the solar-powered waving cats. The power of sunshine can do a whole lot of good.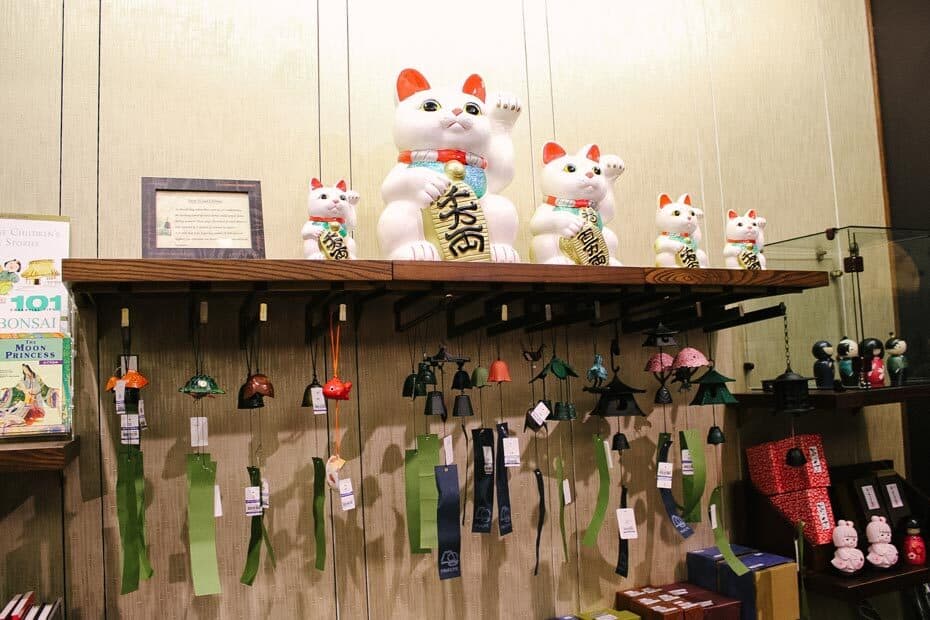 Make sure to wander the whole way through and you'll end up toward the back of the pavilion where the entrance to the Kawaii exhibit is located. That is also where the Kidcot activity table can be found.
Inside the Mitsukoshi store, you'll find the infamous Pick-a-Pearl. This is where you purchase a ticket and choose an oyster from the display case.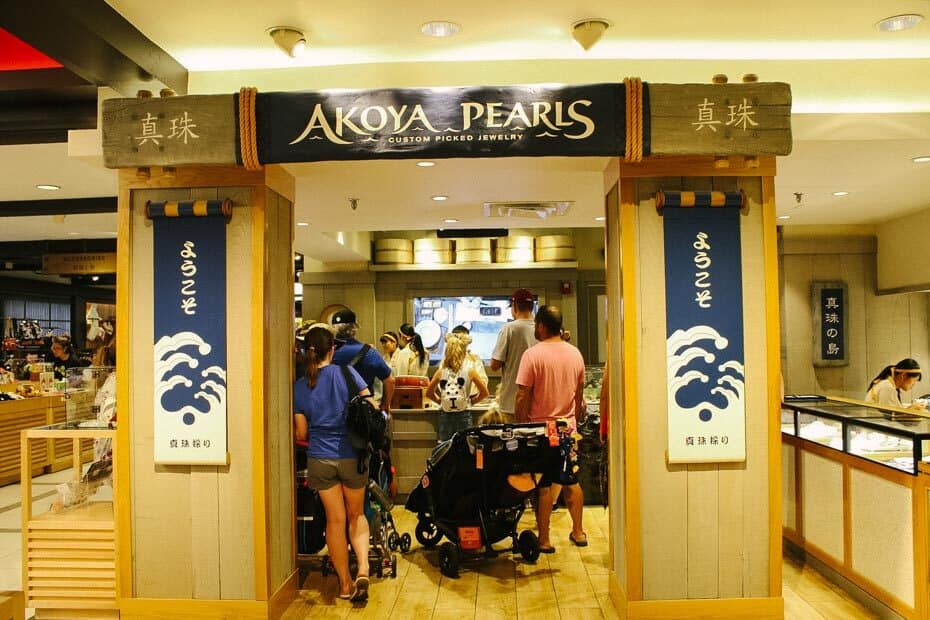 All of the oysters are in the water, and you will direct the cast member to fish out the one you desire. Make sure to choose carefully.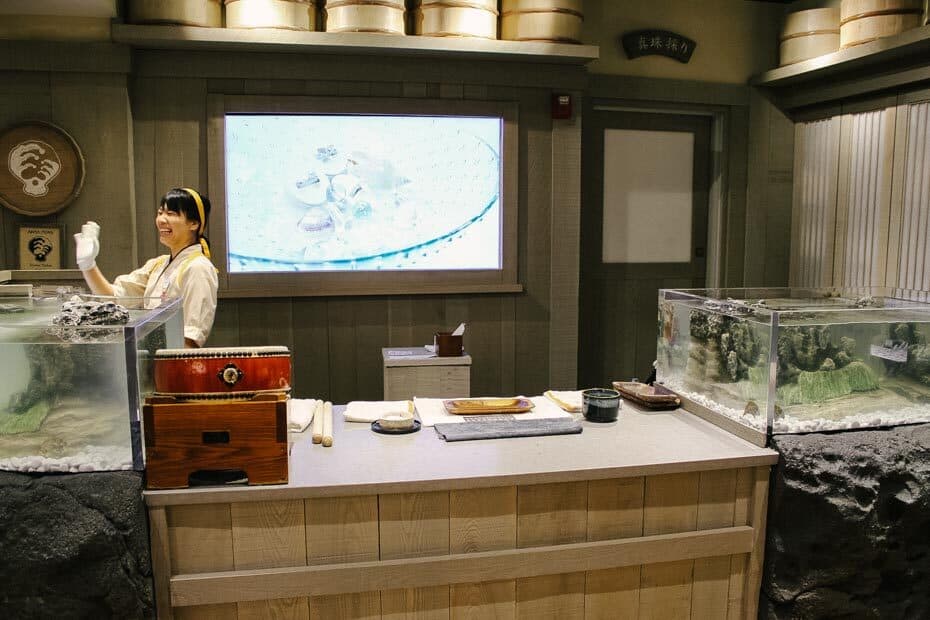 This may sound simple, but they actually make a big production out of the whole thing. They even measure your pearl and show you how well you selected in comparison to different pearl sizes.
It's one of those things that really make children feel like they did a good job making their selection, no matter what kind of pearl they end up with. There are also options to have your pearl mounted in a variety of different jewelry settings.
In our experience, we took the pearl, and I would imagine, knowing my niece, it's long gone by now. But it's a fun memory for both of us. Feel free to stand around the area and watch others participate if you aren't for sure. The cast really encourages crowd participation.
Kidcot at Japan
Last but not least, we have the Kidcot in Japan. Each country in the World Showcase at Epcot offers an activity area for children. They usually have a postcard from each country and a coloring activity.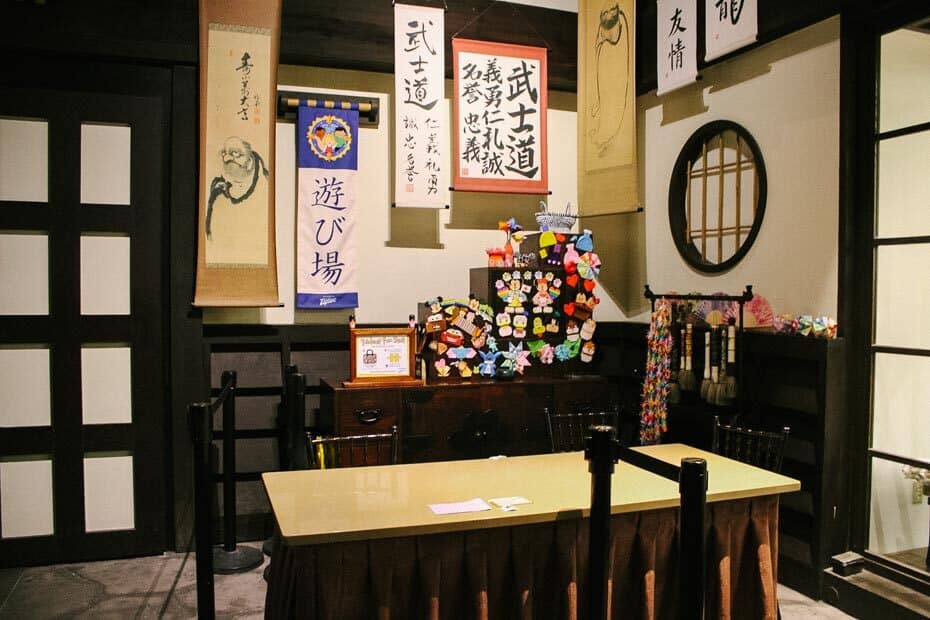 Ziploc is the sponsor of the current Kidcot booths at Epcot. Kids will receive a large, handled Ziploc bag to collect an activity from each country. I'm a huge fan of the Kidcot booths in the World Showcase and have found it's a great way to help children get involved while exploring.
Knowing that there's something specific for them in each country gives a child their own "thing" to locate and do there.
Final Thoughts on the Japan Pavilion
Hopefully, this review provided some insight as to where you might want to pick up a snack, meal, or maybe even a souvenir on your next visit to Epcot's Japan Pavilion.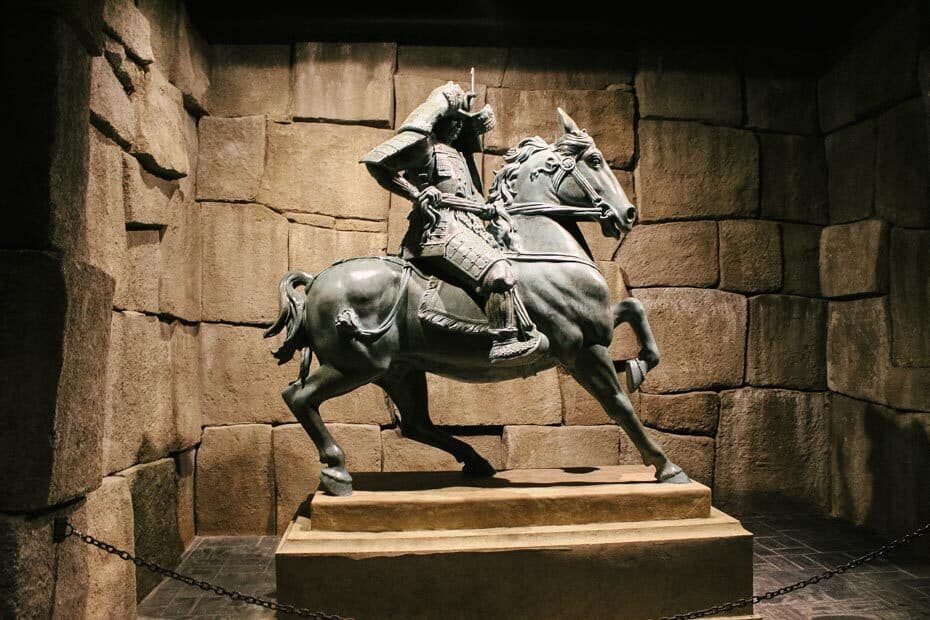 The World Showcase is my absolute all-time favorite thing in the entirety of Walt Disney World. Not everyone has the opportunity to travel abroad. So the pavilions offer an excellent way to experience various cultural offerings.
I find myself having difficulty expressing my sentiments about the World Showcase because I do enjoy my time there so much.
Make sure to check back as we continue our journey around the World Showcase in the upcoming months.
If you would like to tour a few other countries here on the site, make sure not to miss these:
Here are a few more photos from the Japan Pavilion.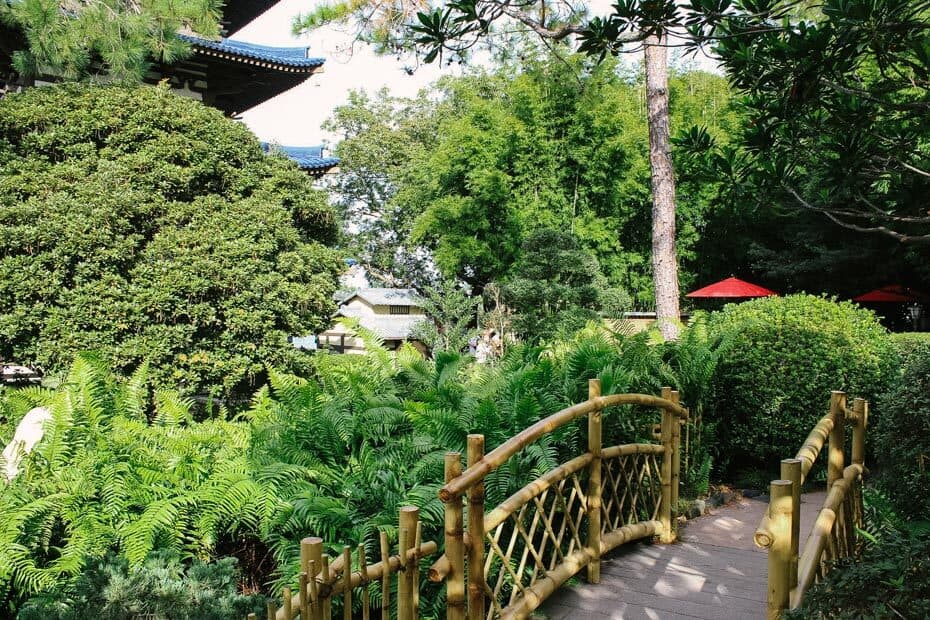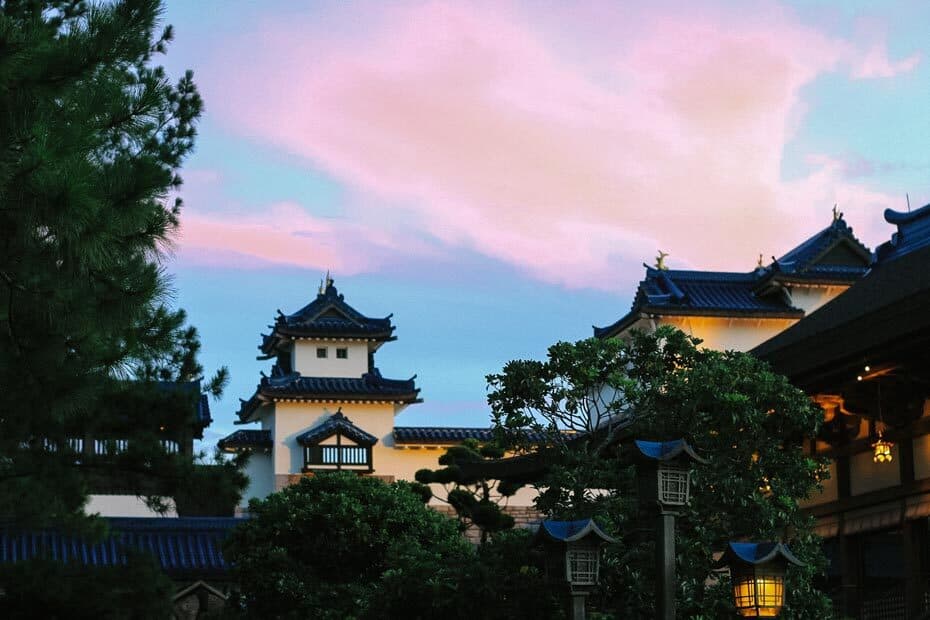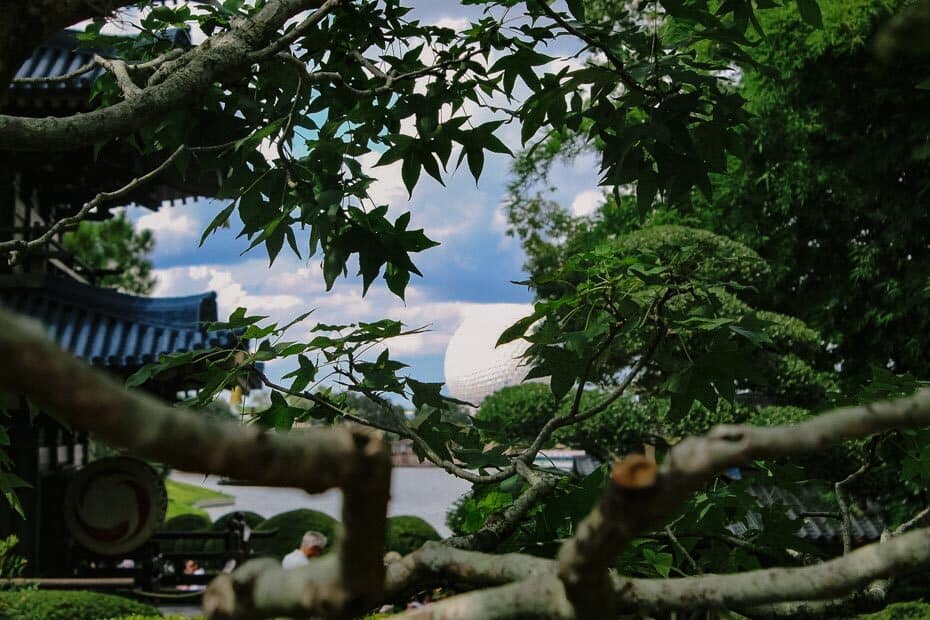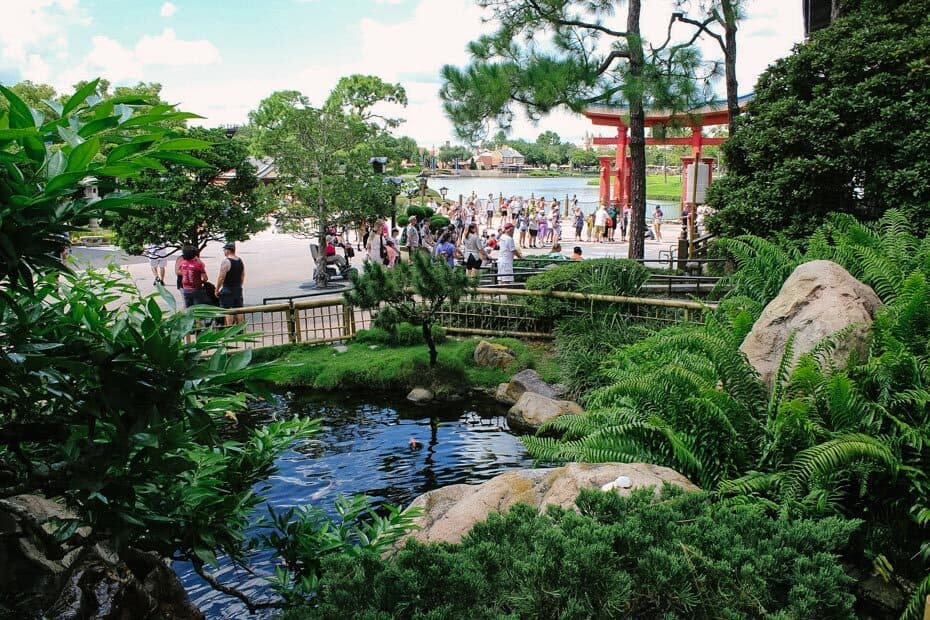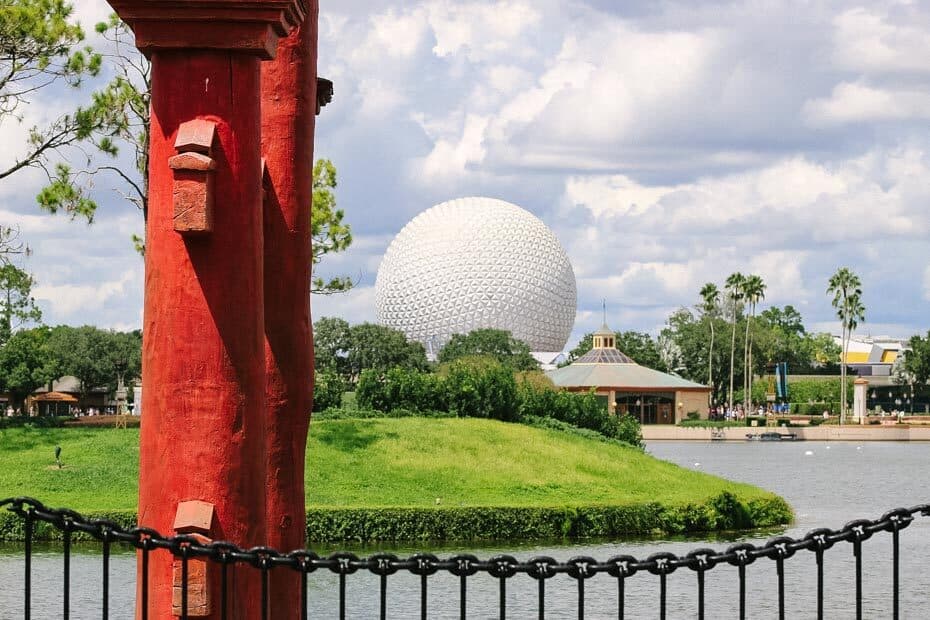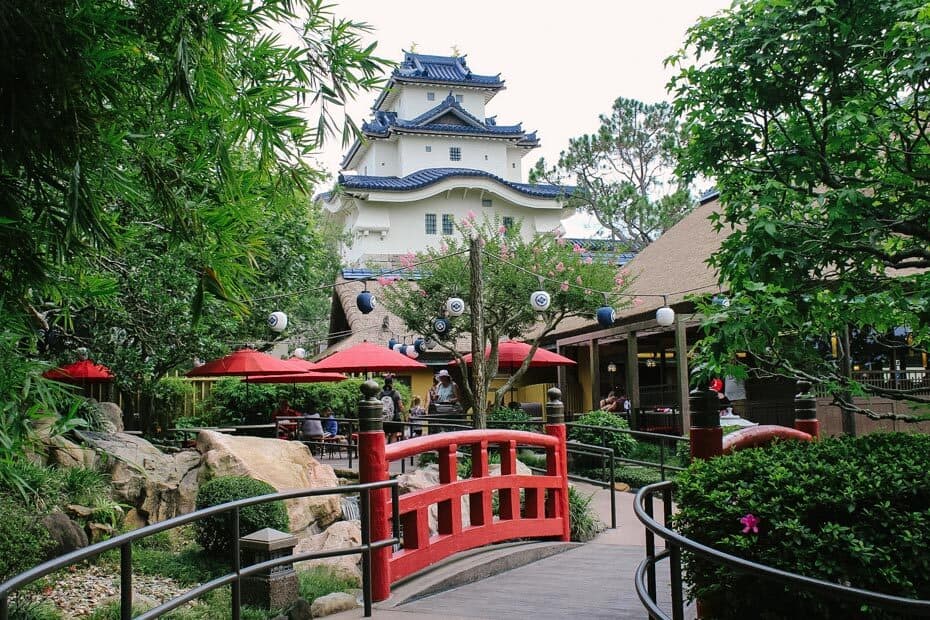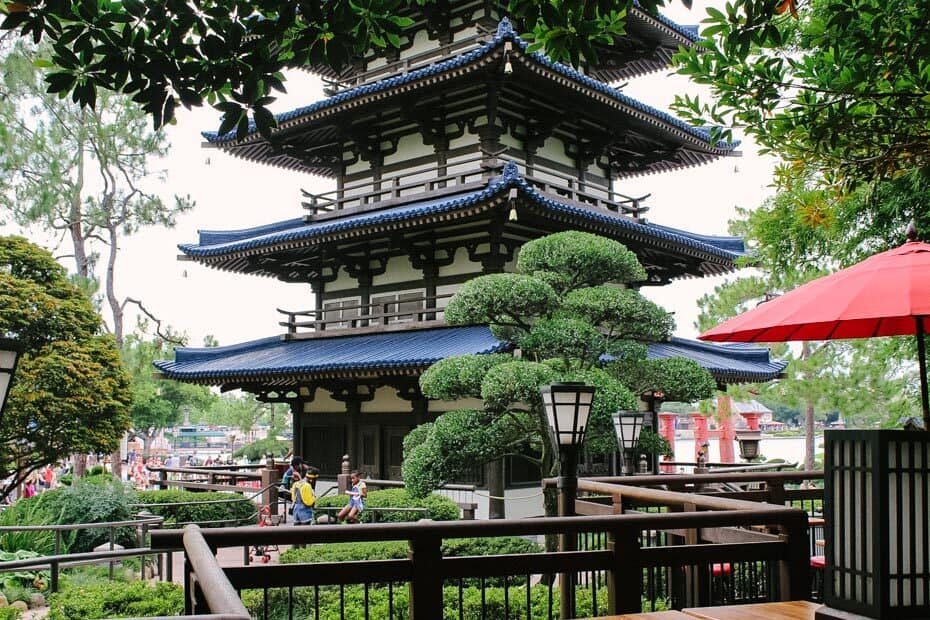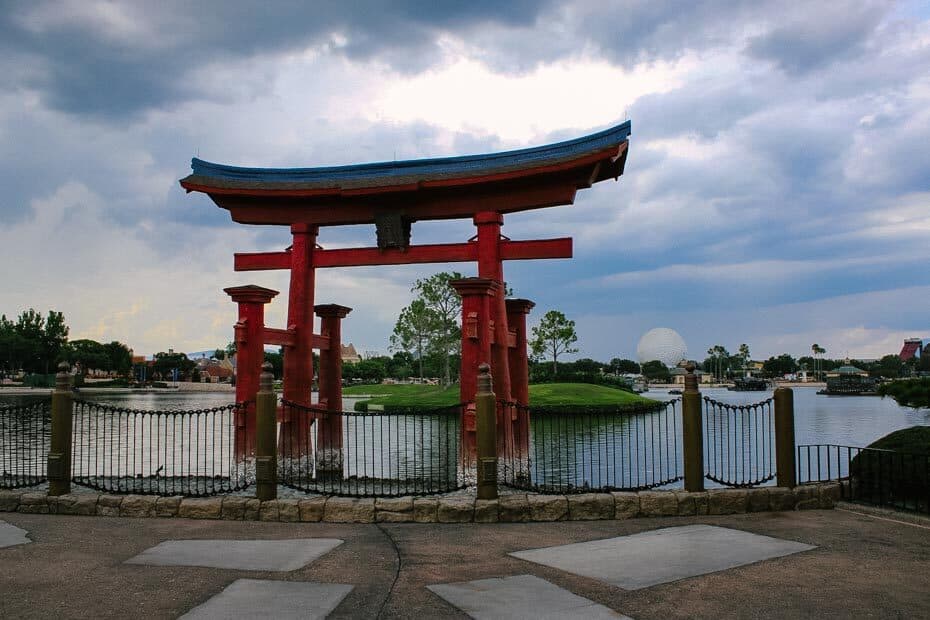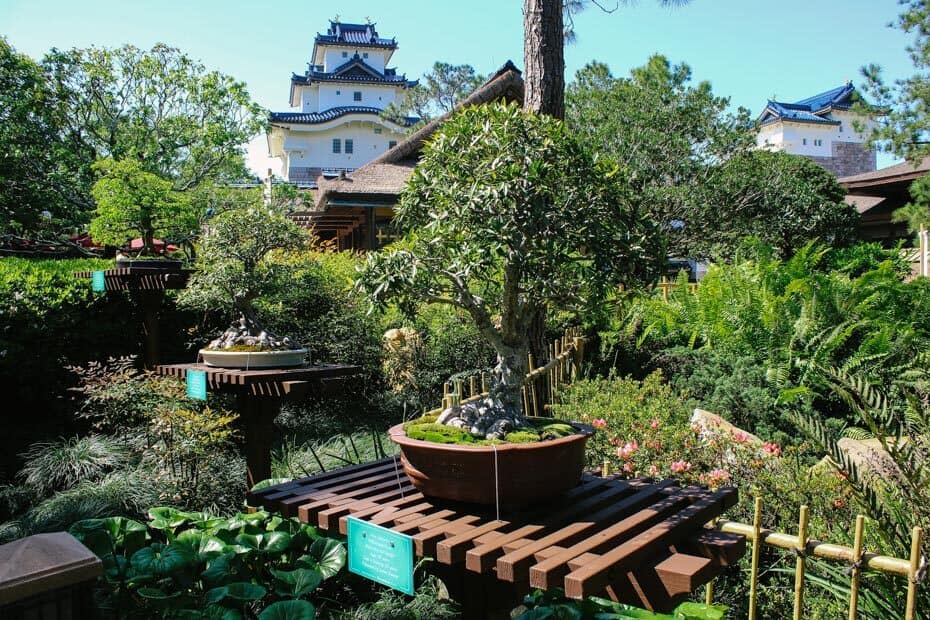 If you are interested in staying at one of the hotels near Epcot, you might enjoy checking out these resort reviews. These are all within walking distance:
Or you might like to look over our guide on how to pick the right Walt Disney World Resorts.
Leave a comment and let me know if you enjoy browsing the store at Epcot's Japan Pavilion or any other thing you especially like about the area.