Journey Into Imagination With Figment
Journey into Imagination with Figment is a slow-moving attraction inside the Imagination Pavilion in Epcot. This attraction is perfect for children and rarely meets to long waits.
This review will cover the best time to ride this attraction, along with a few tips and what you can expect to see on the ride.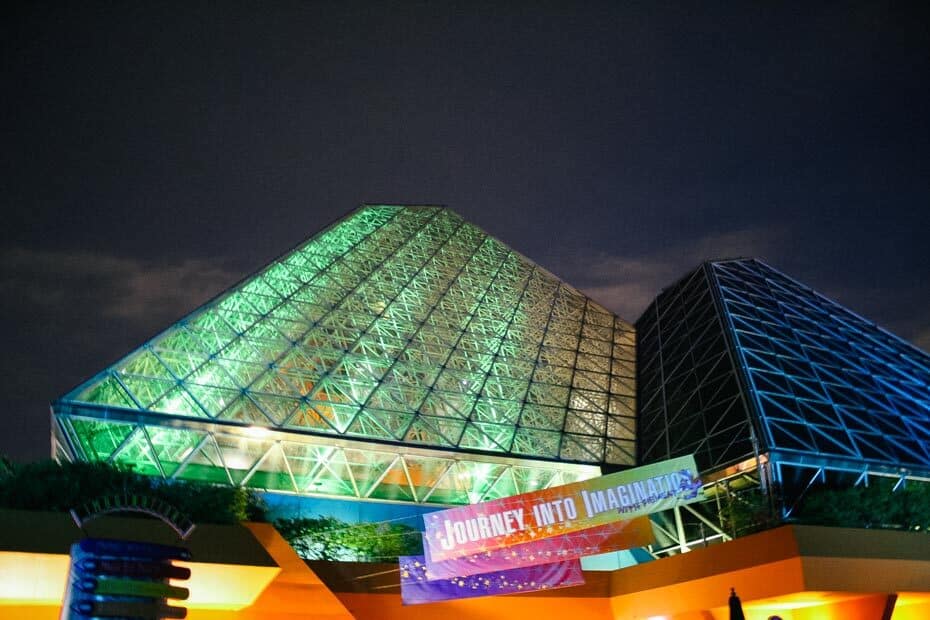 The chart below provides a quick reference for Journey into Imagination with Figment.
| | |
| --- | --- |
| Journey Into Imagination With Figment | Epcot Attractions |
| Location: | Imagination Pavilion |
| Height Requirements at Disney: | None |
| Genie+ Eligible | Yes |
| Ride Type: | Slow-Moving |
| Seats Per Vehicle: | 2-3 |
| Rider Switch: | None |
| Good For: | Everyone |
| Scare Factor: | Low |
| Must-Do List: | Low |
| Perfect For: | Figment Fans |
| Special Mention: | Wave hi to Figment for me! |
Journey into Imagination with Figment
Journey into Imagination with Figment is a slow-moving ride located in Future World. The ride has had a few updates over the years. It is a cute ride, and kids tend to enjoy it. Die-hard fans of Epcot also have a deep-rooted love for this attraction.
One of the good things about Journey into Imagination is that it accommodates even the smallest children. In addition, there are no restrictions, making it a good family ride. There is also an option to use Genie+ at the attraction, but it's not needed in most cases.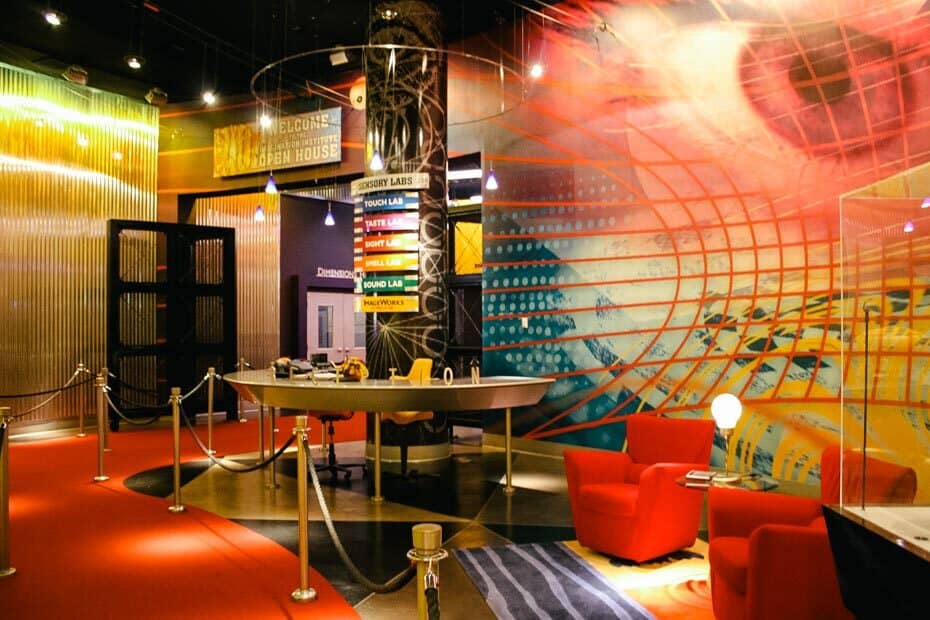 Above is a look at the queue. It features fun, vibrant colors to stimulate your…Imagination!
There are also a few pictures of the "inventors" and "awards" right before you enter the Sensory Lab. The idea is you are visiting a laboratory and will get a backstage look at the type of tests that are conducted. That is, before, a little purple dragon by the name of Figment takes over!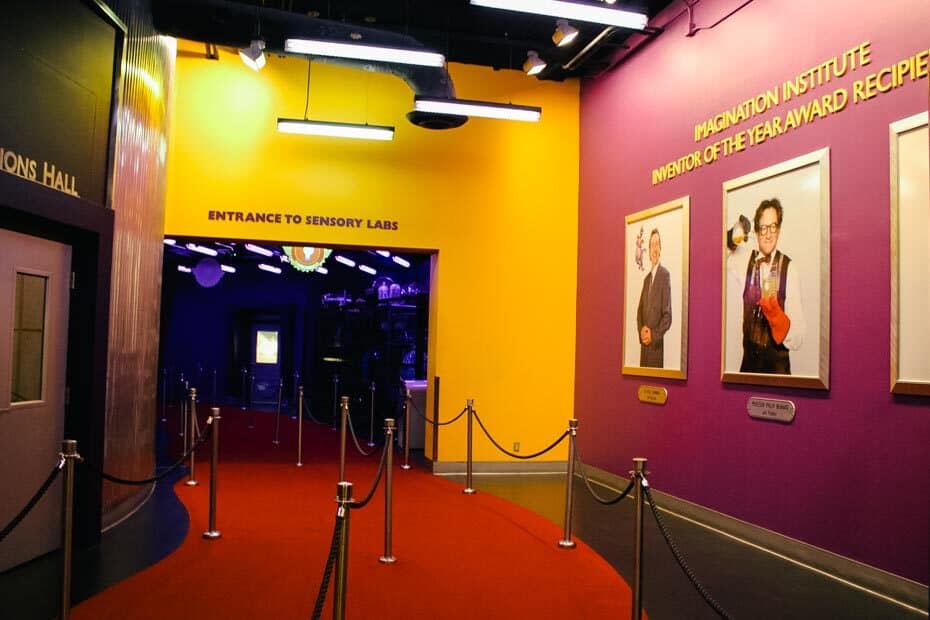 Here are a few more pictures of the queue.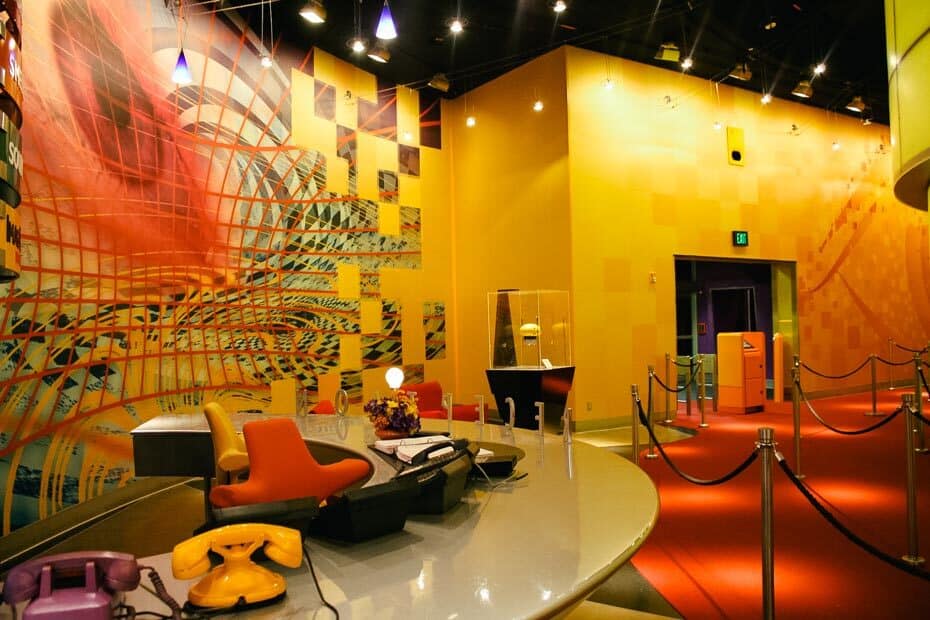 The signs in the line above indicate you are going to Figment's Open House.
The attractions vehicles seat about two to three guests per row in the front and back. There are four sets of cars that go out at a time. Journey into Imagination with Figment is the type of ride where you slide in and sit down. No need for extra securing.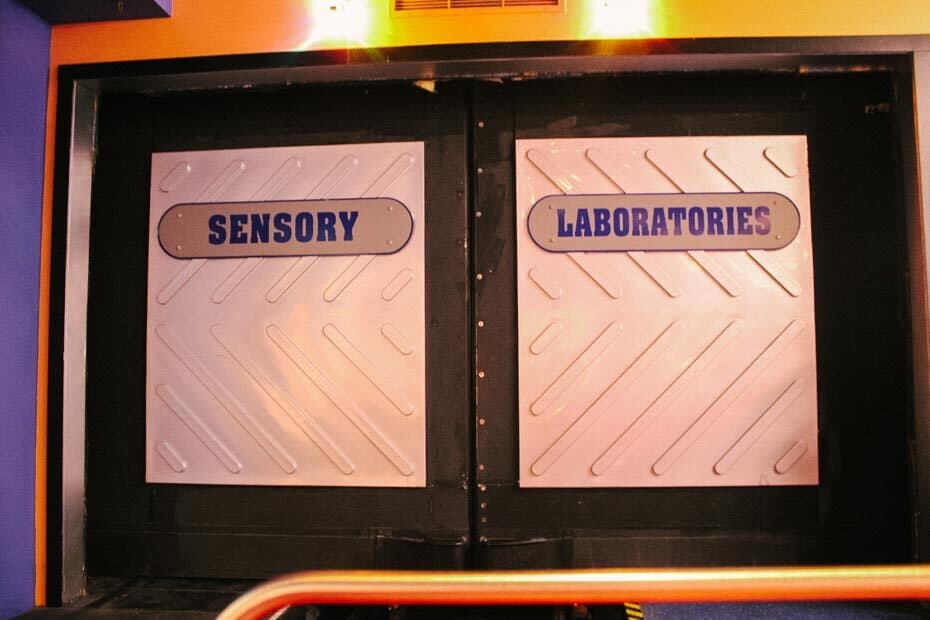 You will soon have an introduction by Dr. Nigel Channing as he welcomes you to the lab and explains what you will encounter on the ride.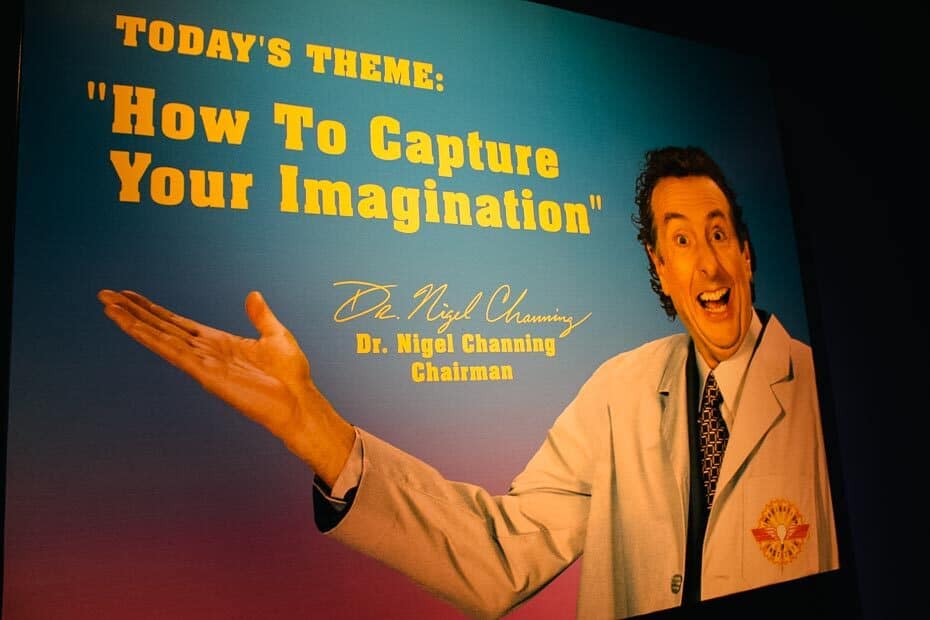 The first stop is at the visual lab, where Figment quickly takes over. An eye chart will rapidly turn into a "Figment" of your imagination.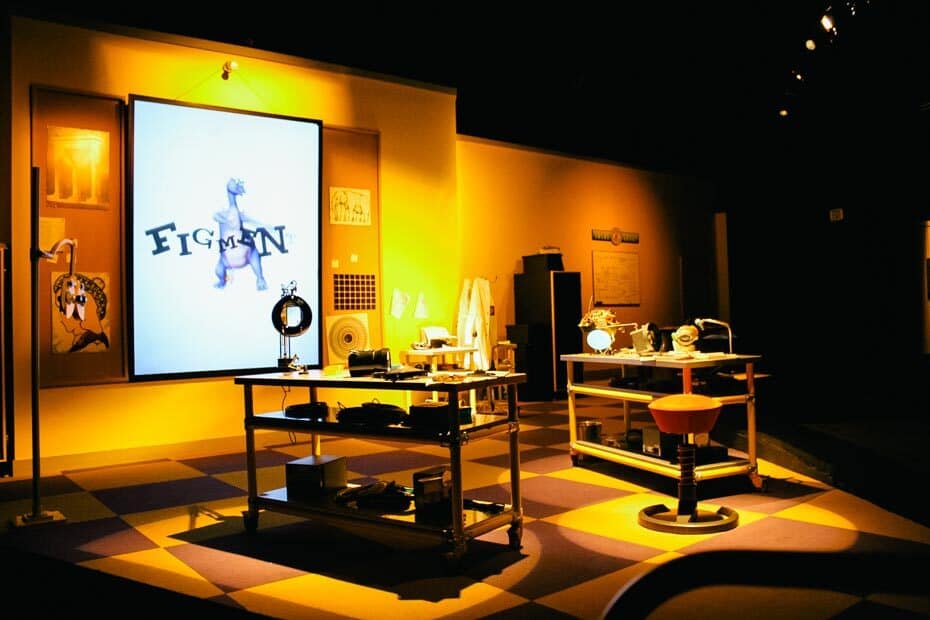 Here is a look at the conspirator taking over now! Oh, Figment!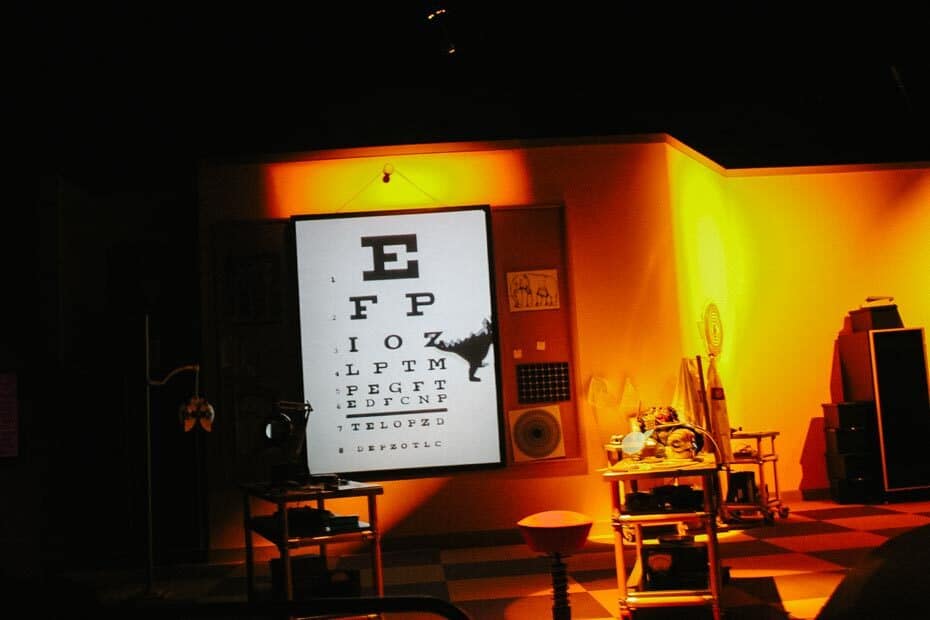 Maybe you will have better luck at the smell labs!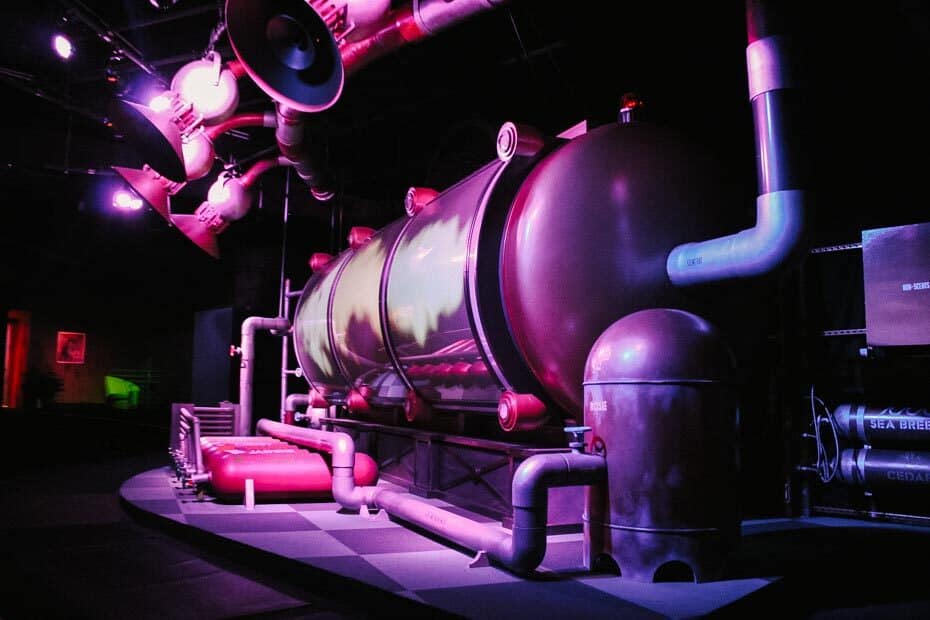 Uh-Oh! (Kids really do find this amusing!)
Say goodbye to that good luck and hello Figment!
Figment the skunk, I mean!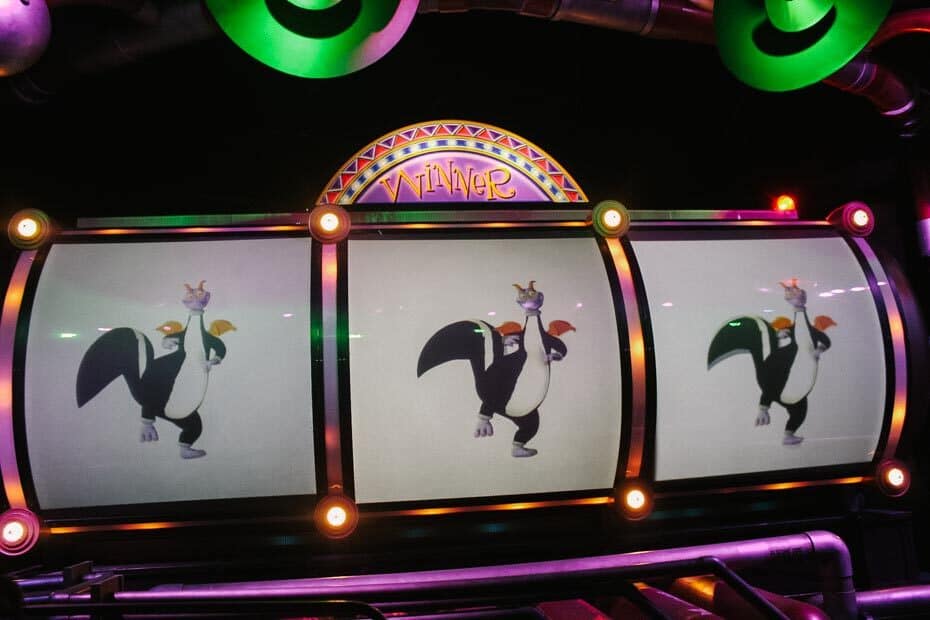 Okay, it really doesn't smell that bad, and the odor is very brief.
At this point, Figment has completely taken over the ride, and it is every guest for themselves. Next thing you know, he will end up…..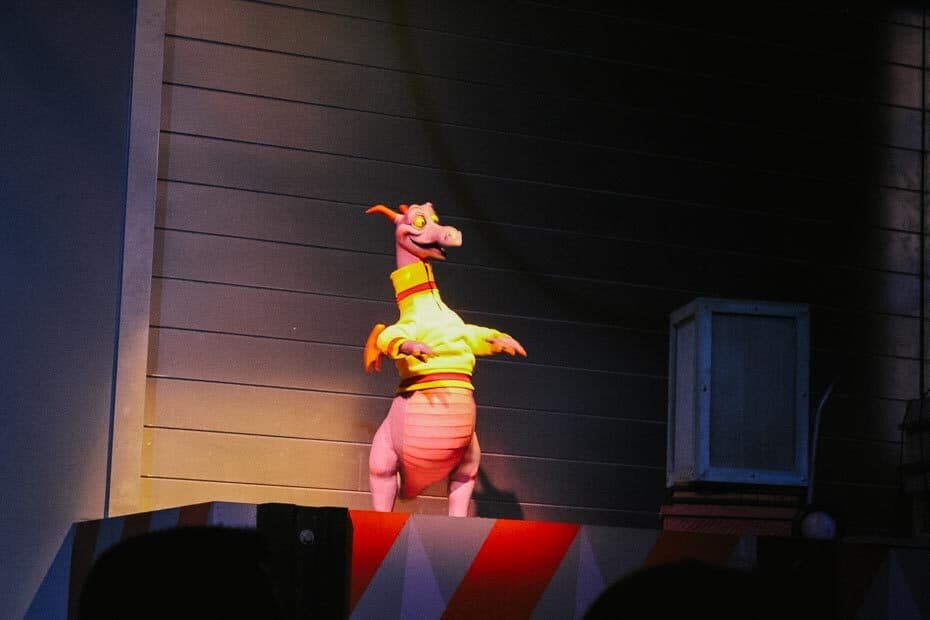 Upside Down! I personally enjoy watching movies and eating my popcorn upside down. Don't you?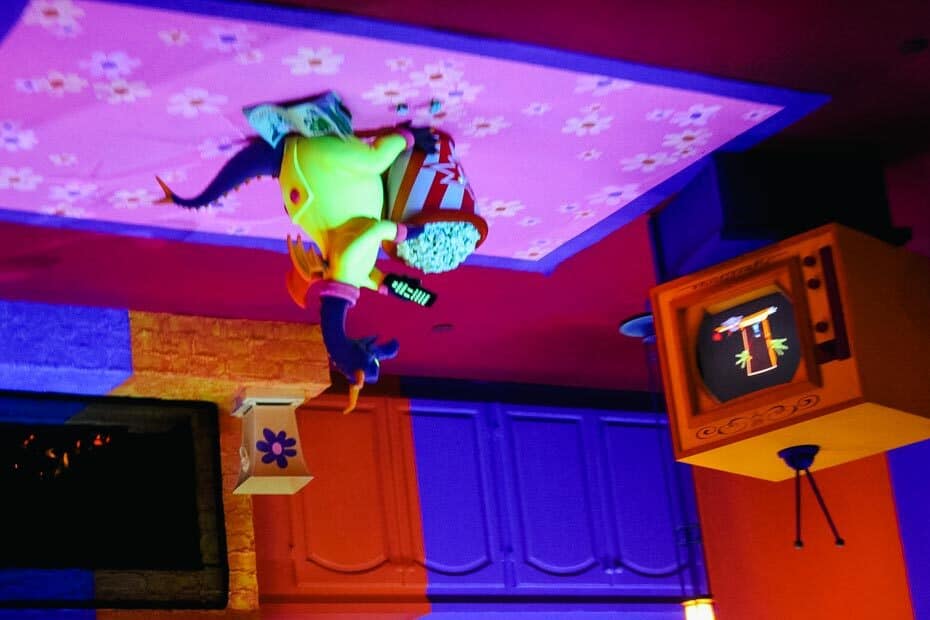 Right before I sneak into the fridge for a late-night snack!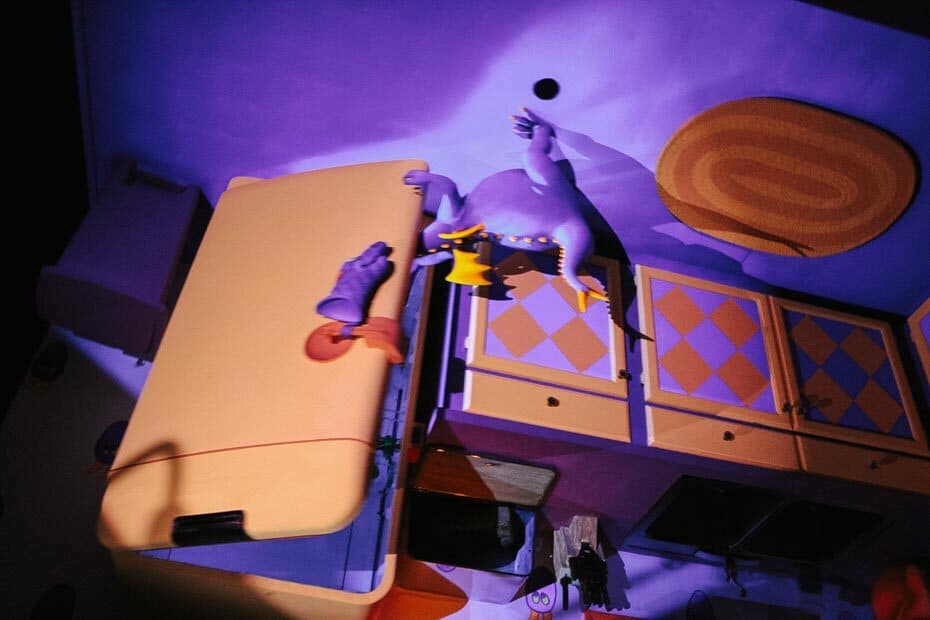 Toward the end, you will find yourself right back in the lab with Dr. Nigel Channing explaining a few more "boring" things to you. Thankfully Figment has a plan of his own and eliminates the boring to a setting full of all sorts of….you guessed it…
Imagination!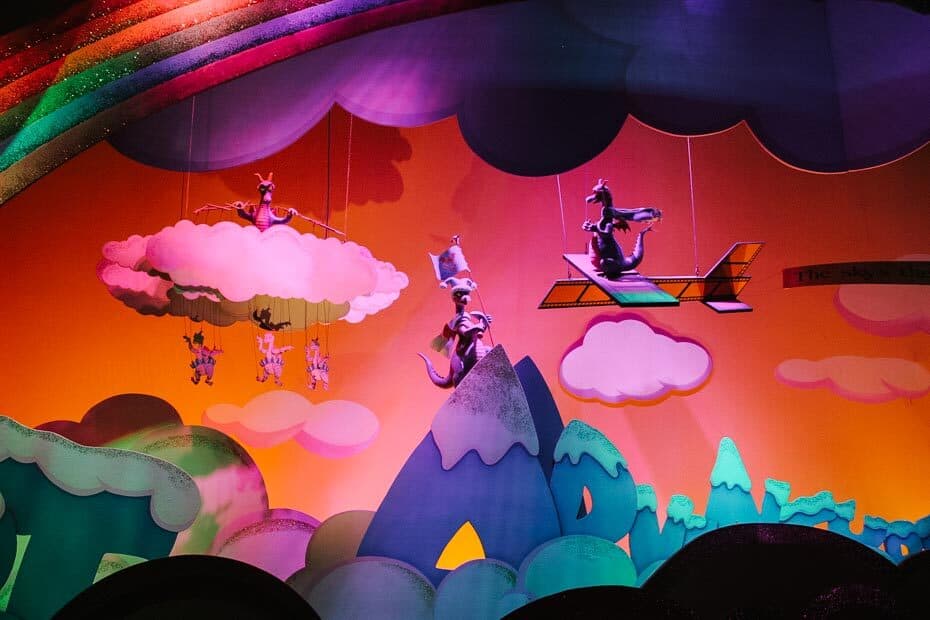 It's a stunning finale!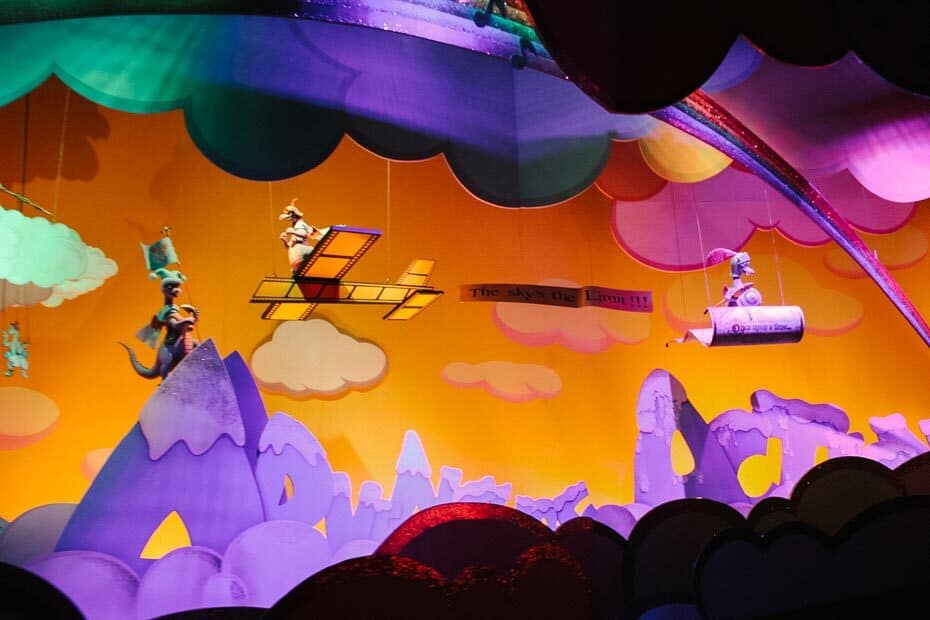 Which Figment is your favorite?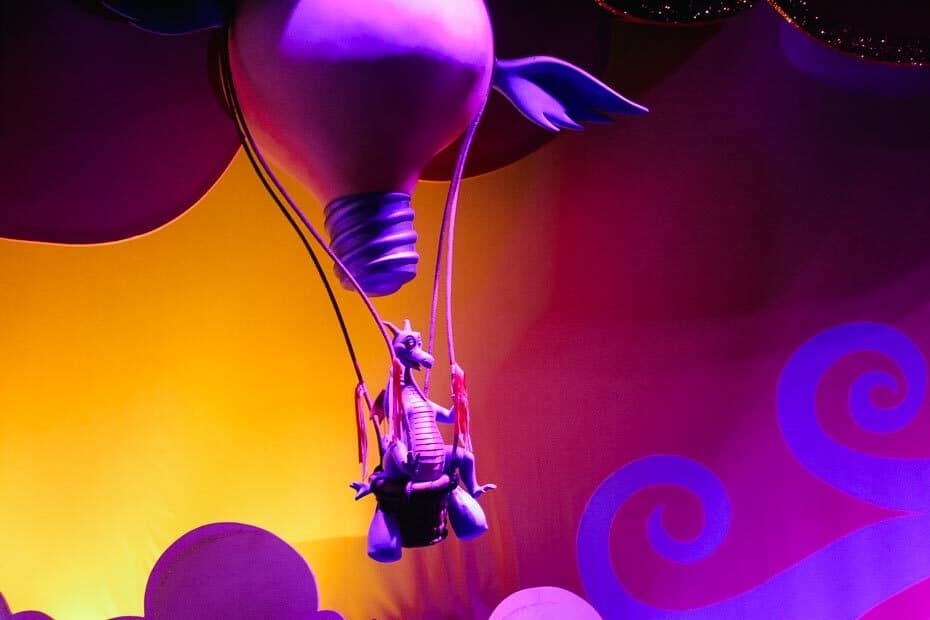 If you have a little Imagination, you can do pretty much anything. Journey into Imagination with Figment has a friendly theme and a good message.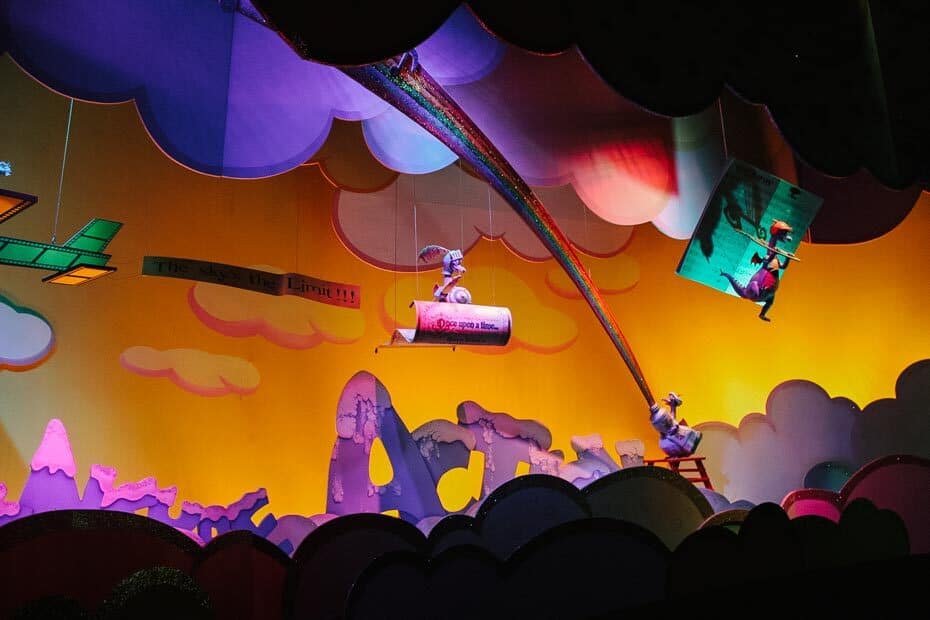 The best time to ride Journey into Imagination is in the later afternoon or early evening when wait times have tremendously reduced. The most important thing to know about this ride is that it often closes earlier than the rest of the park.
The only evenings you'll typically find Journey into Imagination open after 7:00 p.m. or so is when Epcot is hosting evening extra magic hours. So make sure to ride it before the attractions listed closing time on the day of your visit.
You might also enjoy these other Epcot ride reviews:
While we cover a good deal of information on the site, Resorts Gal specializes in providing detailed information about the Walt Disney World Resorts. Browse our Disney World Resort Reviews here to begin planning your next Disney vacation.
Some of our favorite resorts near Epcot park include:
And by the way, are you a fan of Figment or not? Will you ride Journey Into Imagination with Figment on your next visit to Epcot? Leave a comment below.