Touring the Land Pavilion at Epcot
This article discusses the Land Pavilion at Epcot in Walt Disney World. We'll examine the pavilion's attractions, dining, and other notable items.
Epcot's Land Pavilion is located in World Nature between the Imagination Pavilion and Seas Pavilion. If you are touring this area of the park, you will more than likely want to see all three pavilions while in the area.
Additionally, the Land Pavilion is a great escape when it's hot or in impending bad weather. The pavilion offers a variety of attractions, dining, and other indoor activities.
This particular pavilion is special because it has a counter-service dining location on the lower level. If you wind up stuck in the Land Pavilion during inclement weather, there's a good place to grab a snack or meal.
Let's take a closer look.
This article was updated on January 21, 2023.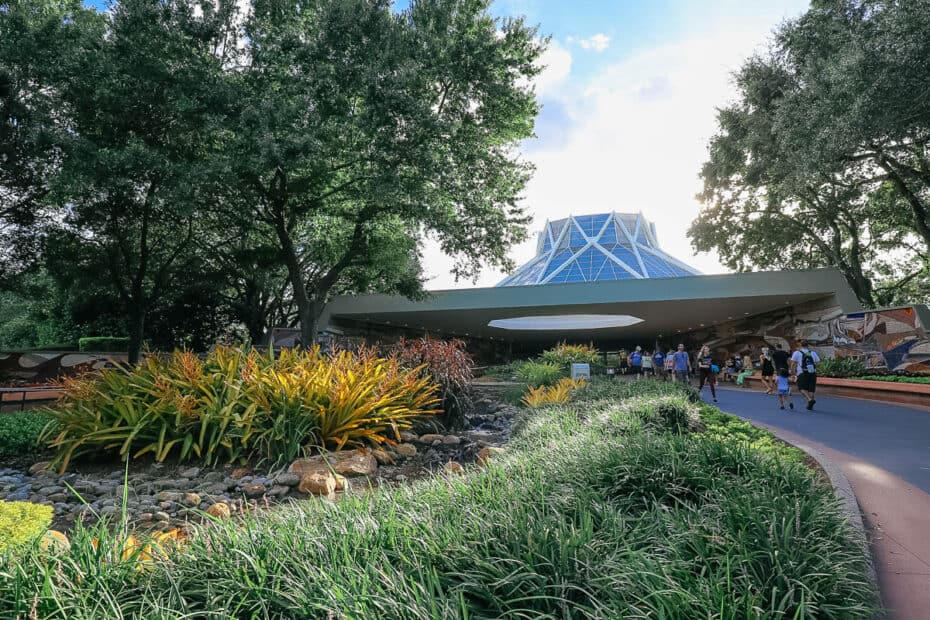 As you walk up to the Land Pavilion's entrance, you will notice the beautiful tile mosaics on each side of the walkway. Both murals are identical except for one tile.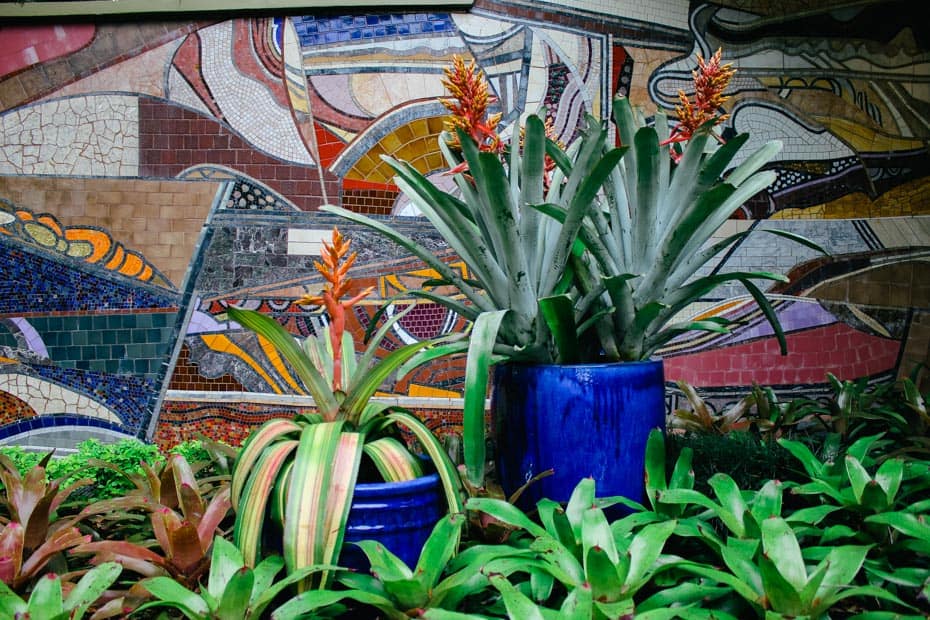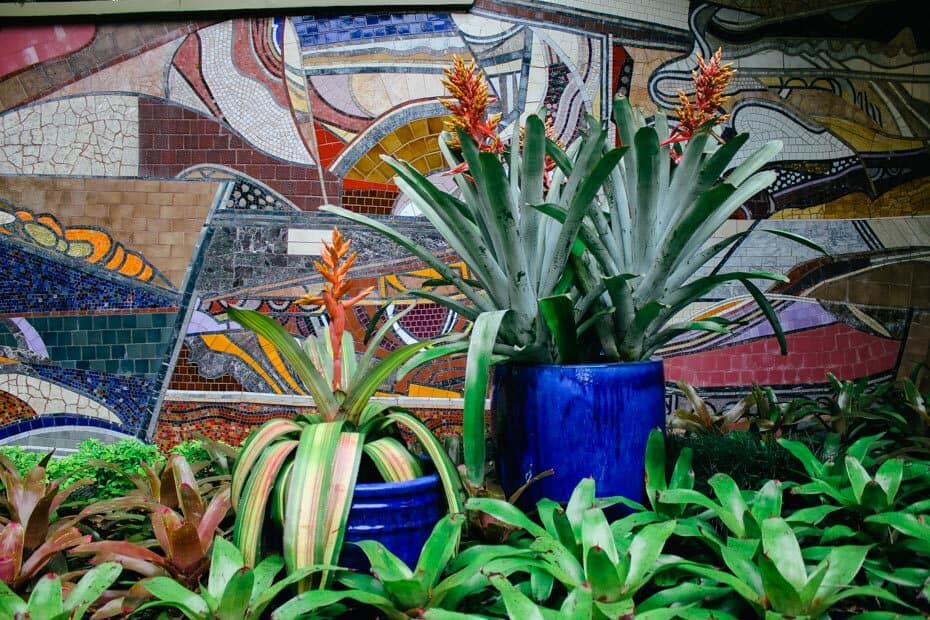 The Land Pavilion
Epcot's Land Pavilion is home to multiple attractions, a counter service dining location, a table service restaurant with character dining, a film, and a private tour. Here is the full list of things you'll find in the pavilion:
Soarin' Around the World
Living with the Land
Garden Grill
Sunshine Seasons
Awesome Planet
Behind the Seeds Tour
We will go over each specific place in more detail below. Most guests will want to plan to experience both attractions while visiting the Land Pavilion.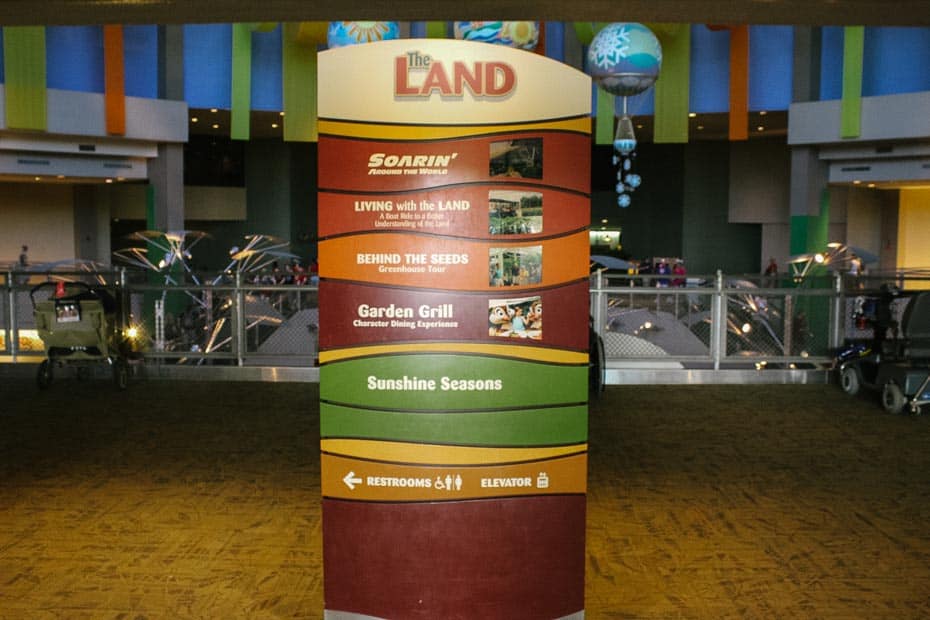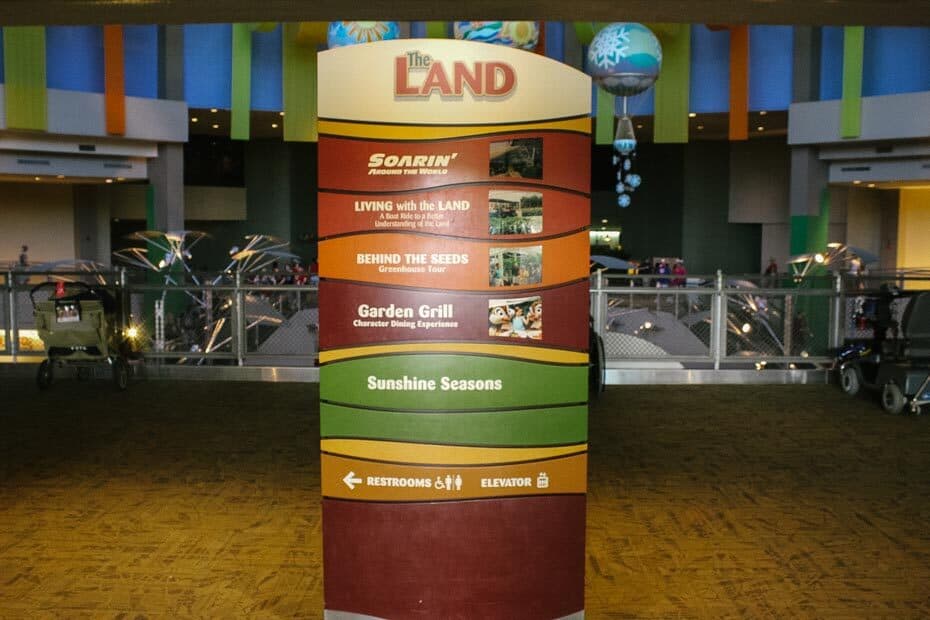 Our first attraction located in the Land Pavilion is the popular headliner Soarin'. You might remember that this attraction was formerly Soarin' Over California.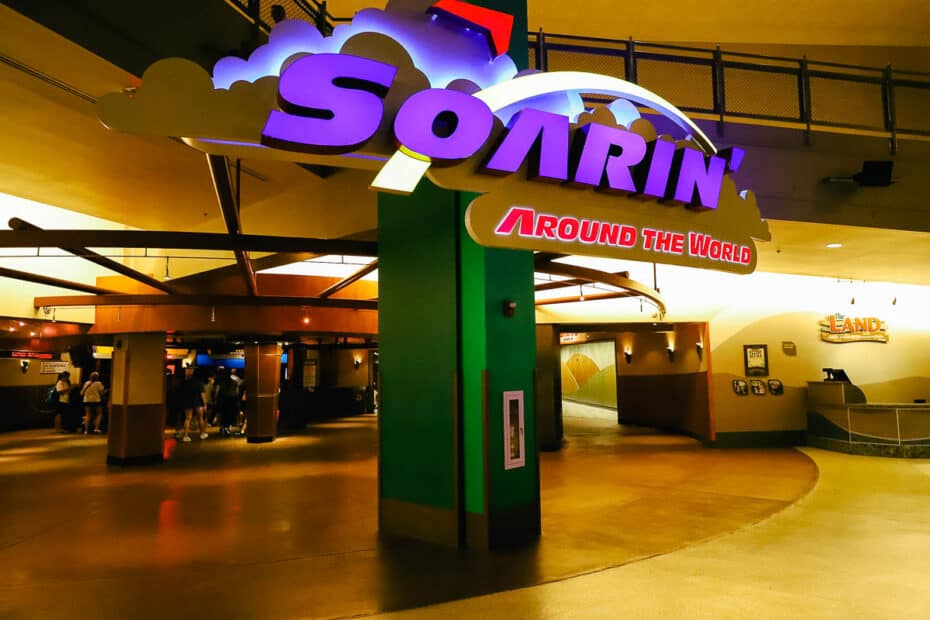 This attraction is extremely popular and simulates a hang gliding experience over various parts of the world. Expect to get a feel of "Soarin" over the following scenes:
Swiss Alps
Polar Bears in icy Greenland
Sydney Harbor in Australia
Neuschwanstein Castle in Bavaria, Germany
Kilimanjaro National Park in Tanzania
The Great Wall of China
Great Pyramids of Egypt
Taj Mahal in India
Monument Valley
Fiji's Lau Islands
Iguazu Falls in South America
Eiffel Tower at night in Paris
Epcot with a bit of a surprise!
Below is a picture of the queue which has a Lightning Lane entrance on the left-hand side and a standby queue on the right.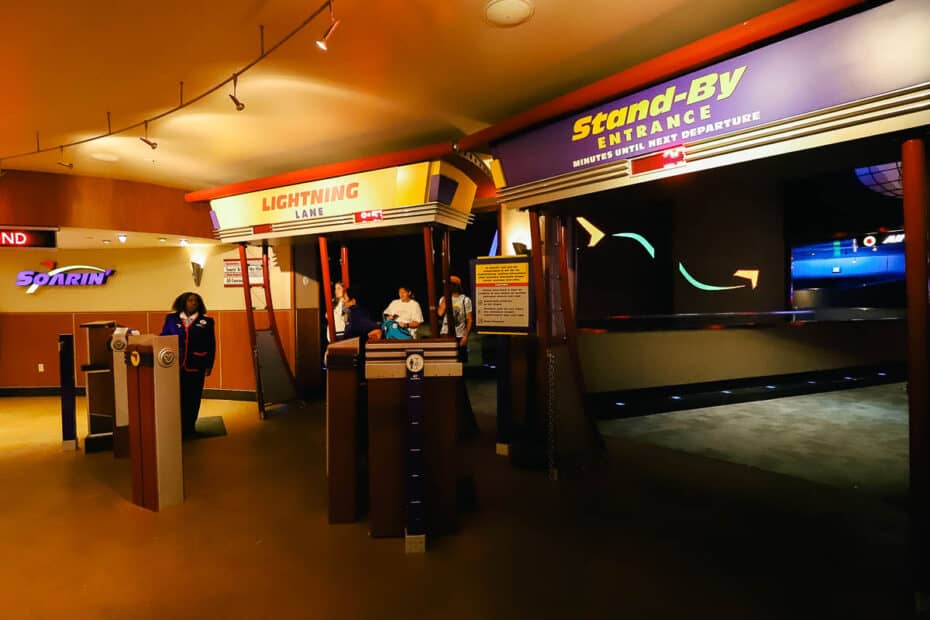 There is a trivia game overhead for those guests who decide not to utilize Genie+ for this attraction.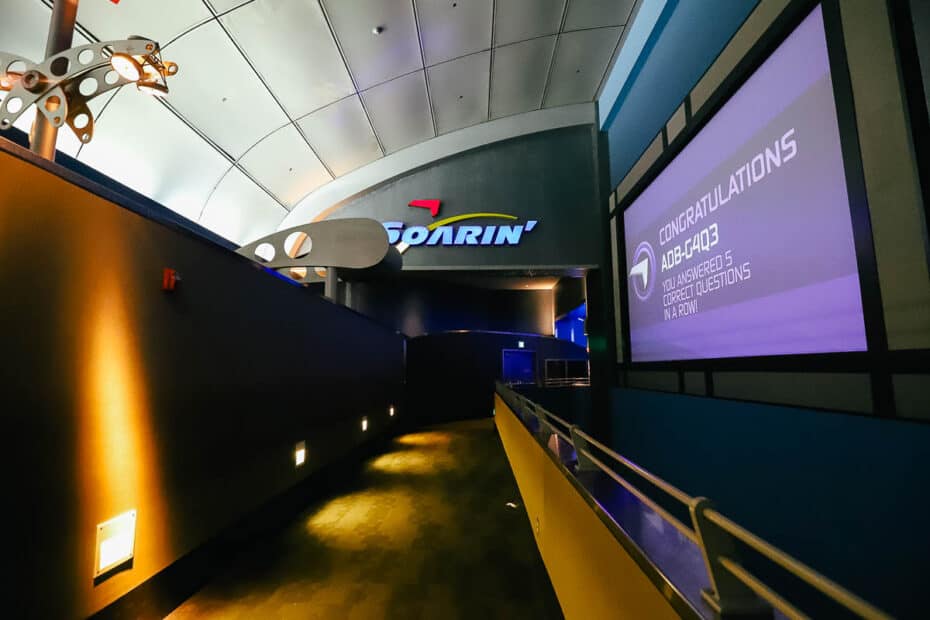 For those who elect to ride standby, the best time to ride this attraction is within the park's first hour of operation or after 7:00 p.m. Usually, after 7:00 p.m. most of the crowds at Epcot have shifted to the World Showcase area.
However, if you plan to ride Living with the Land around the same time as Soarin', be aware that it usually closes earlier than other attractions in the park.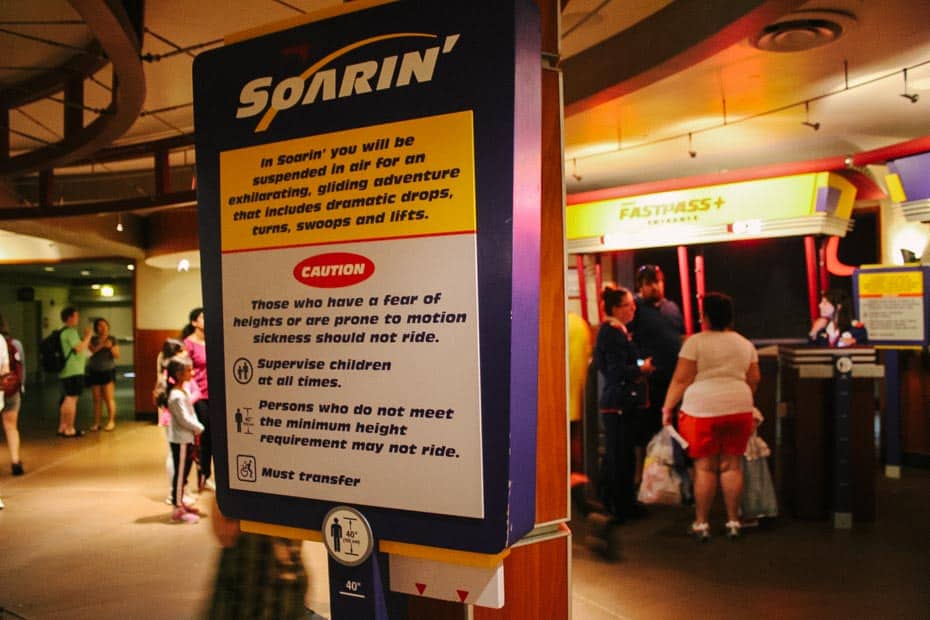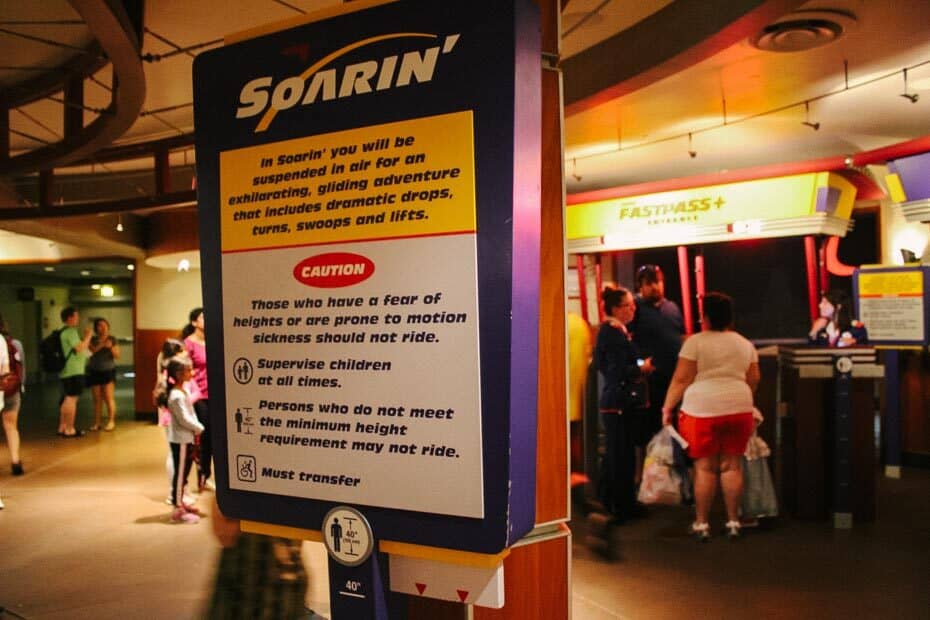 Above is the signage posted outside the queue for Soarin'. You will notice Soarin' has a 40″ height requirement and a few other warnings. Guests with a fear of heights or those prone to motion sickness might want to skip this attraction.
Living with the Land is a favorite attraction for many at Epcot. It is a slow-moving boat ride through several different landscapes, including the rainforest, desert, prairie, and farm.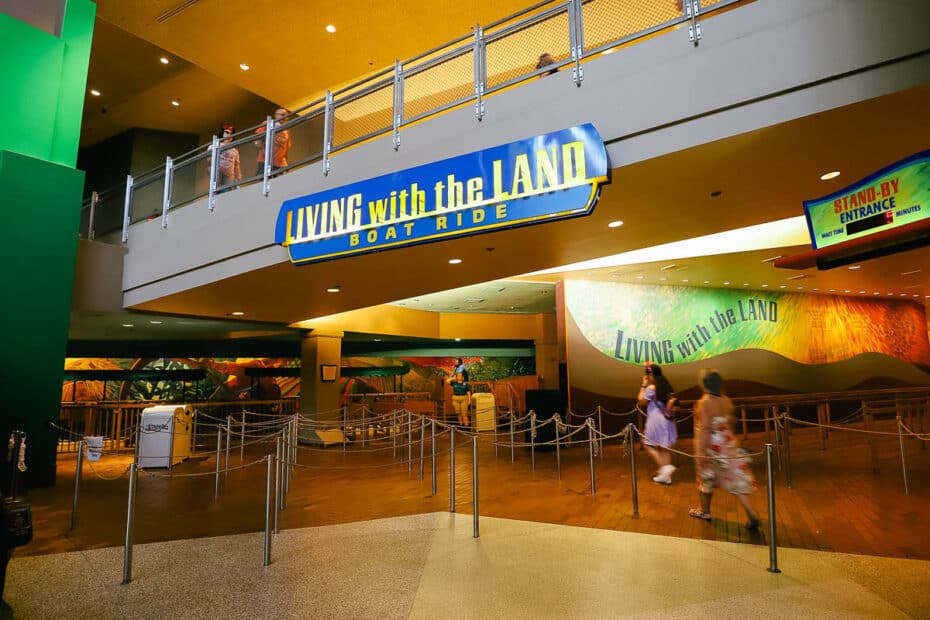 Below is a picture of the mural backdrop of the loading and unloading area. Each boat has several rows that hold around four per bench. In most cases, you will only be seated with your group in a row.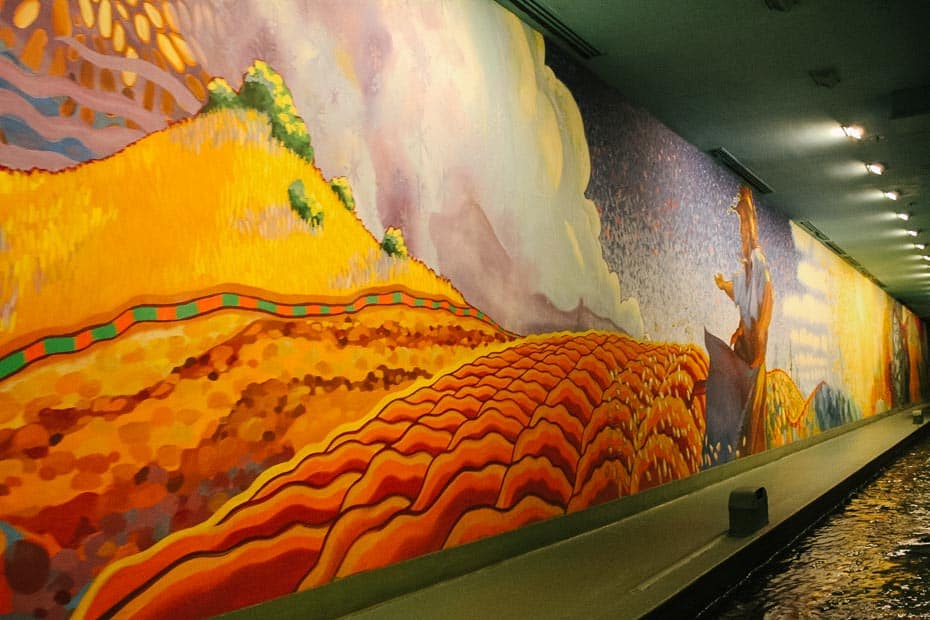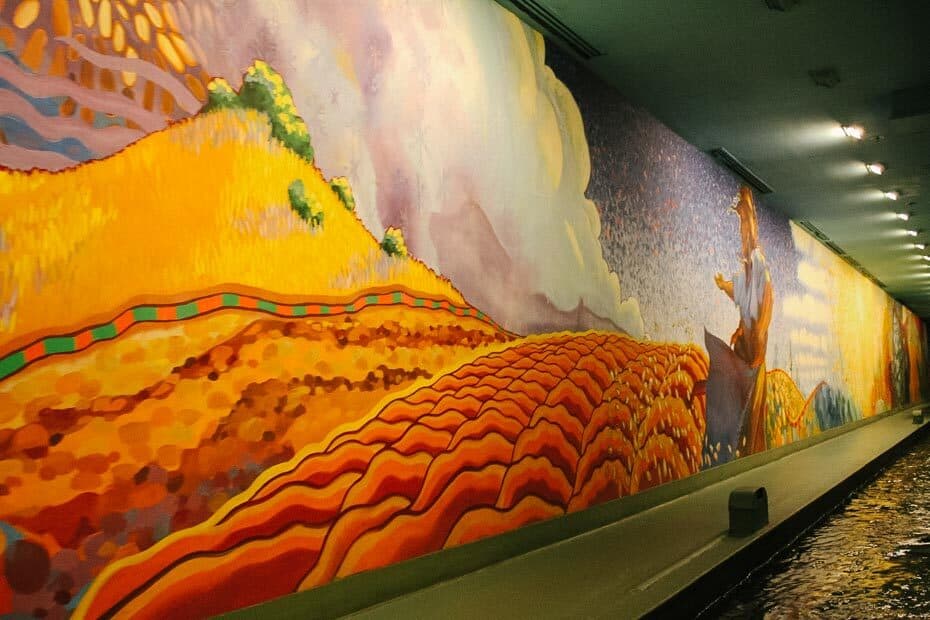 After visiting the various landscapes, you will sail on into the greenhouses which are the real treat of the attraction. Many people that have never experienced the attraction are delighted with the light at the end of the tunnel.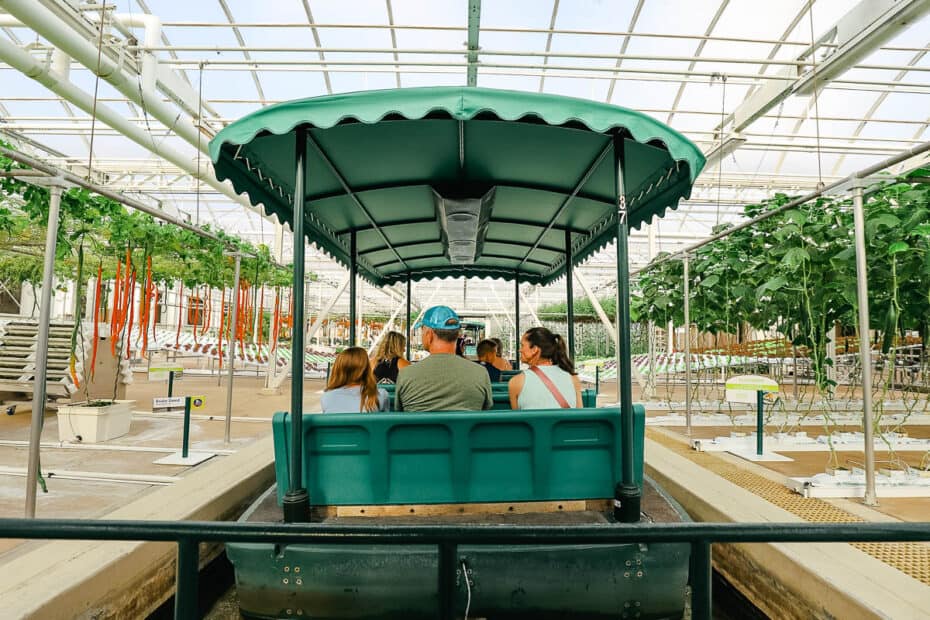 Everything here is pristine and awe-inspiring.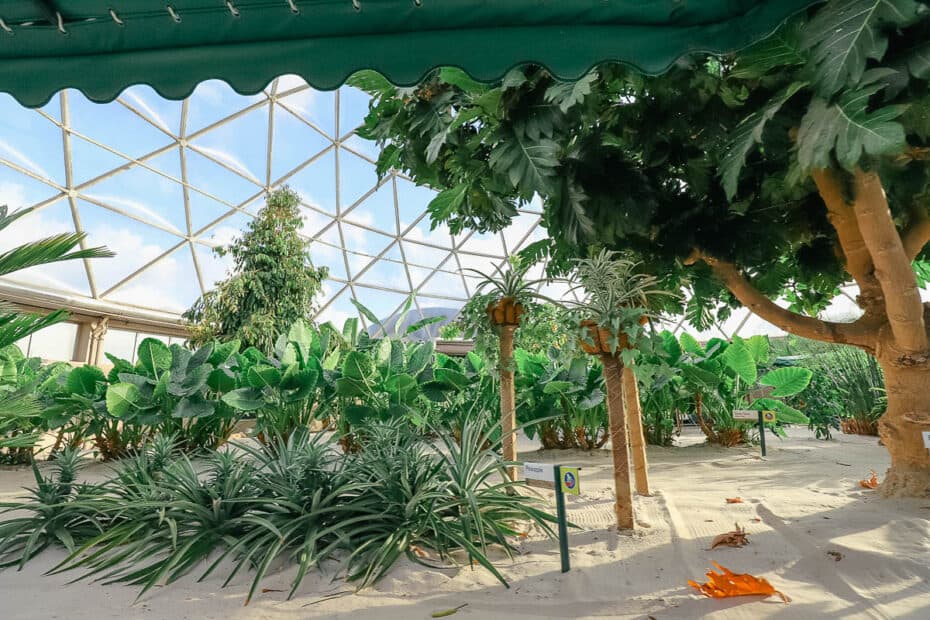 All the items grown in the greenhouses are consumable, and the harvest is used at various restaurants within the Disney Parks.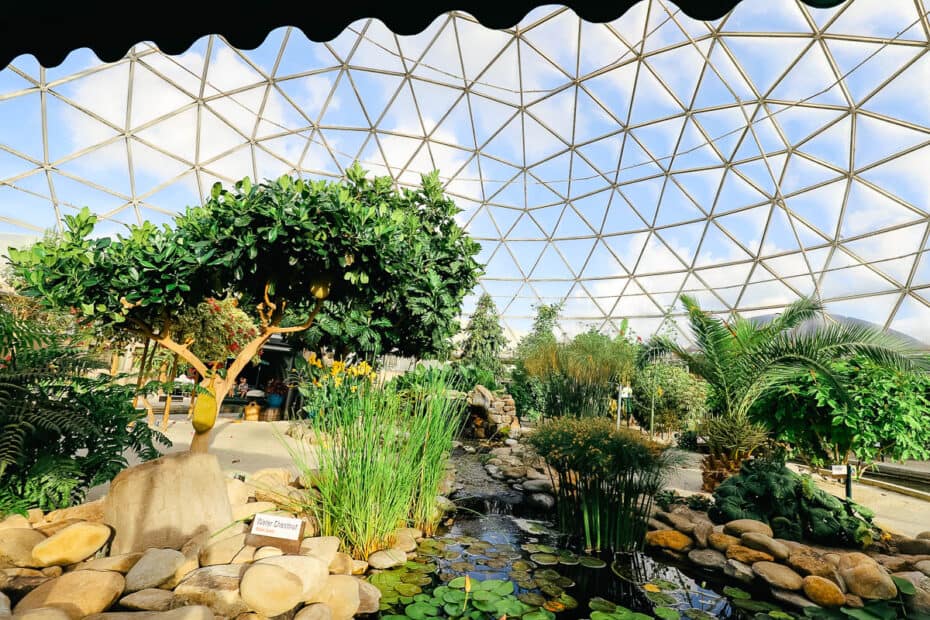 Most of the plants are labeled if you are interested in what you are viewing.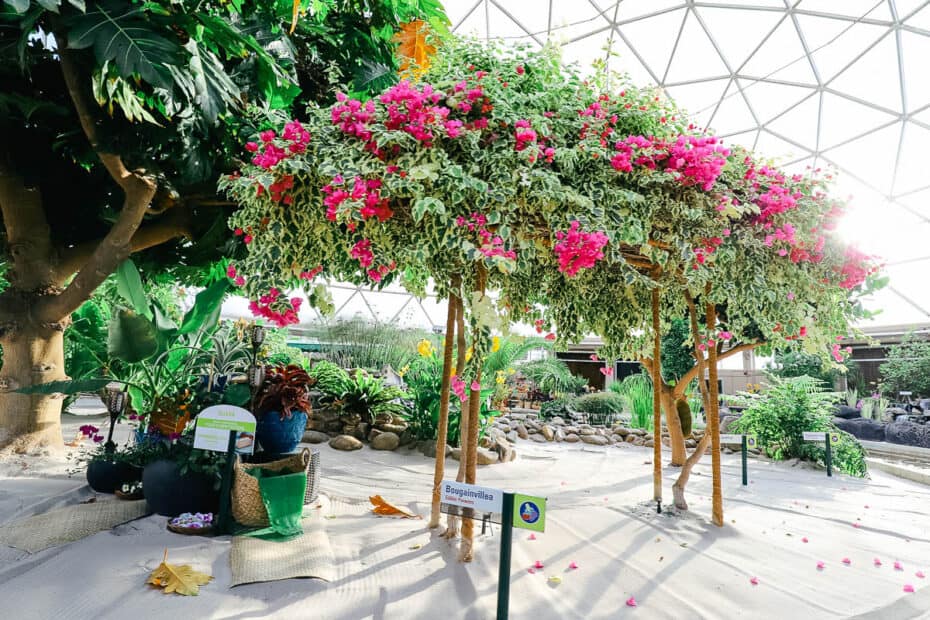 Keep an eye out for hidden Mickey's.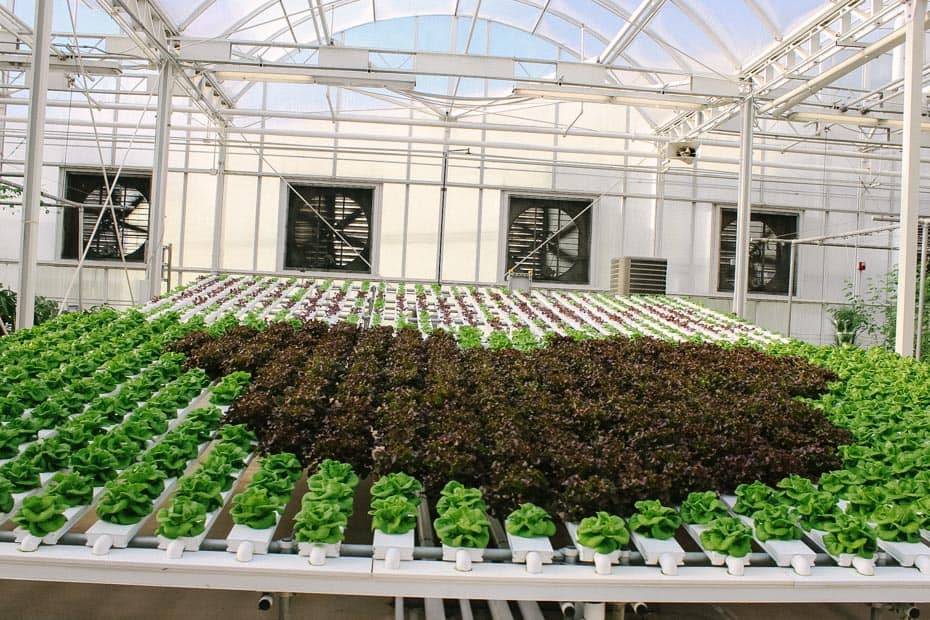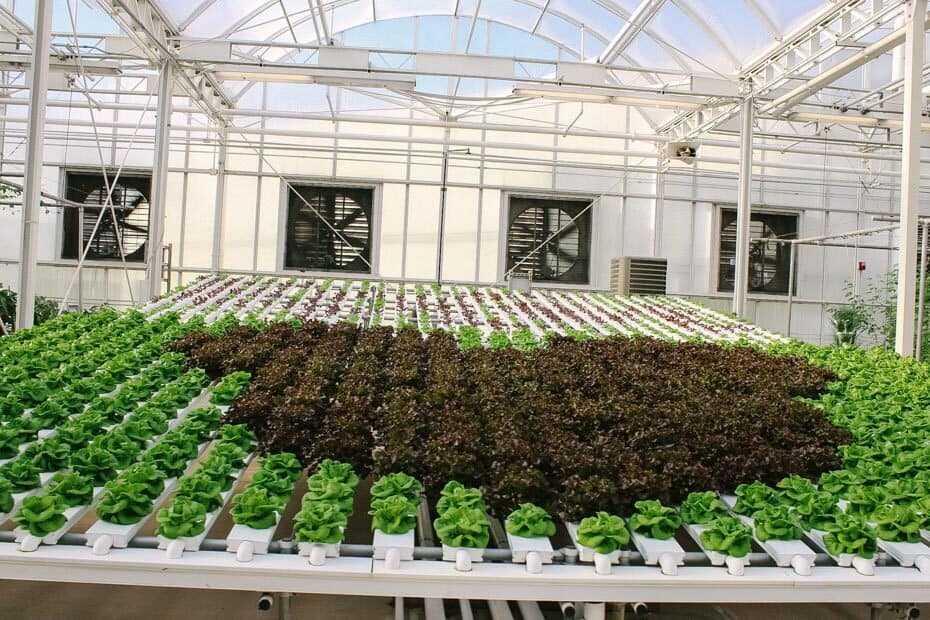 If you have more than one day at Epcot, try to ride Living with the Land on both days. I'm always amazed at how things change within a few short days. I rarely visit Epcot without taking the time to come over and visit the greenhouses.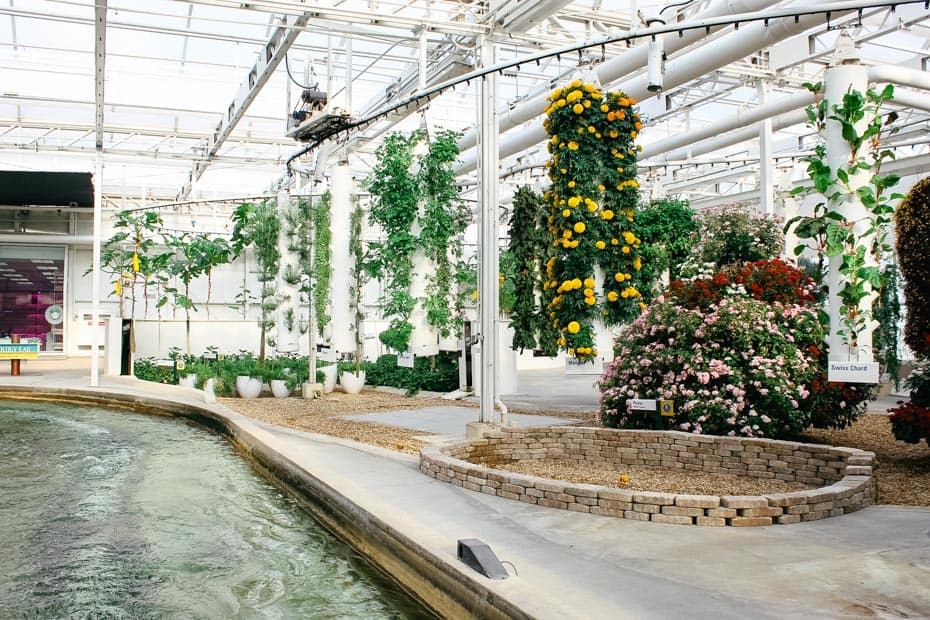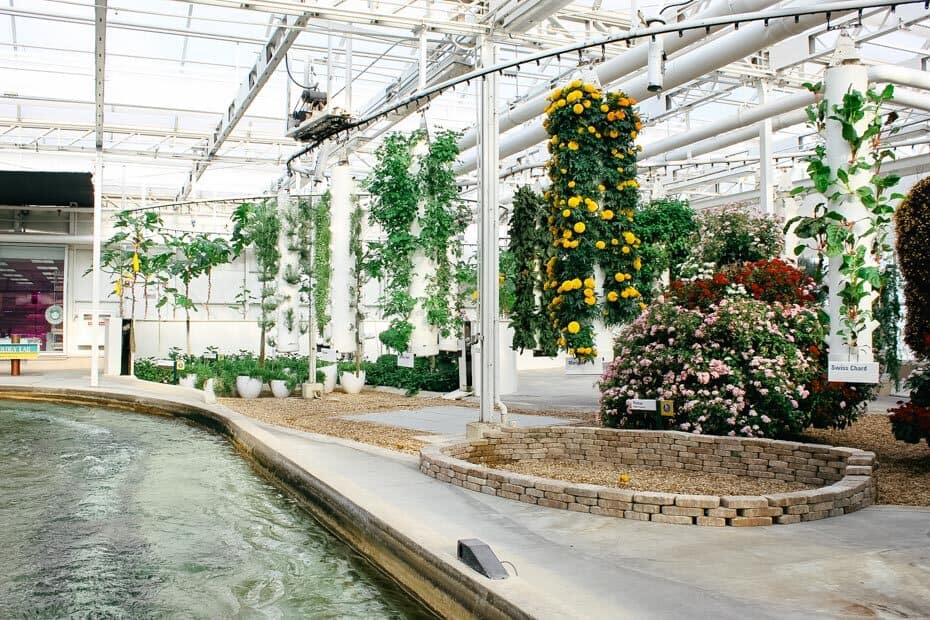 For guests that are looking for a little something extra after riding Living with the Land, you might want to sign up for the Behind the Seeds Tour. Additionally, over the holidays the greenhouses have a special overlay.
Related: Glimmering Greenhouses on Living with the Land
Behind the Seeds Tour
Toward the end of Living with the Land, you will hear a recording encouraging guests with interest to stop at the attraction's exit for more details. Here they offer a walking tour of the greenhouse that goes more in-depth about The Land.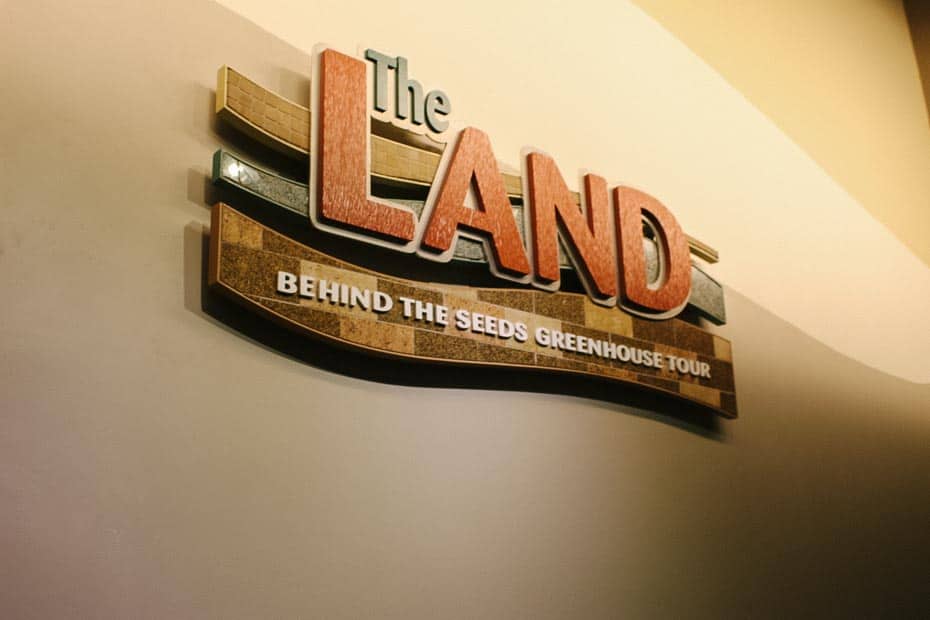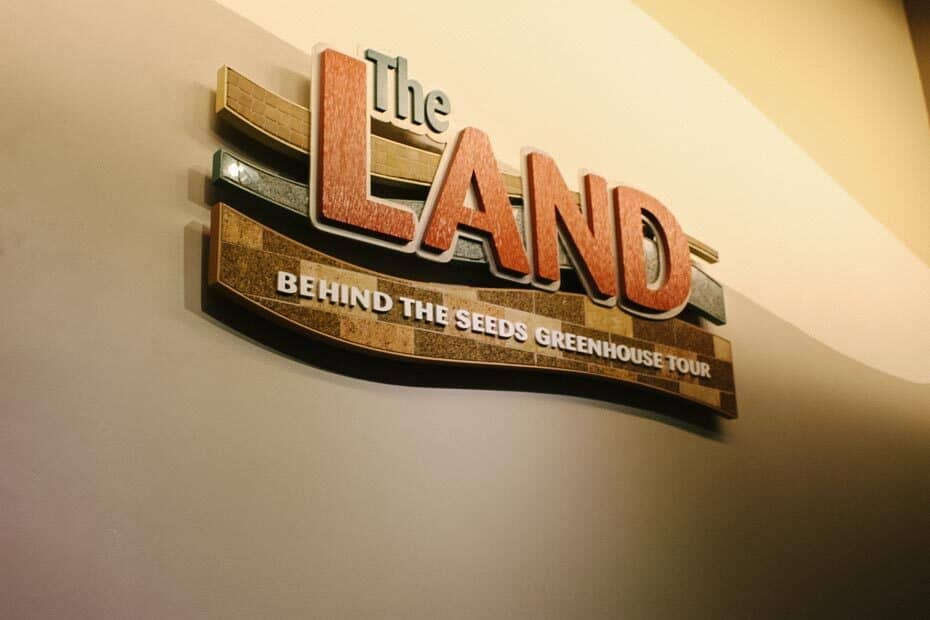 There are even a few little signs at the end of the last greenhouse in Living with the Land. Or you might see guests walking around inside the greenhouses in the distance from your boat. These guests are participating in the Behind the Seeds Tour.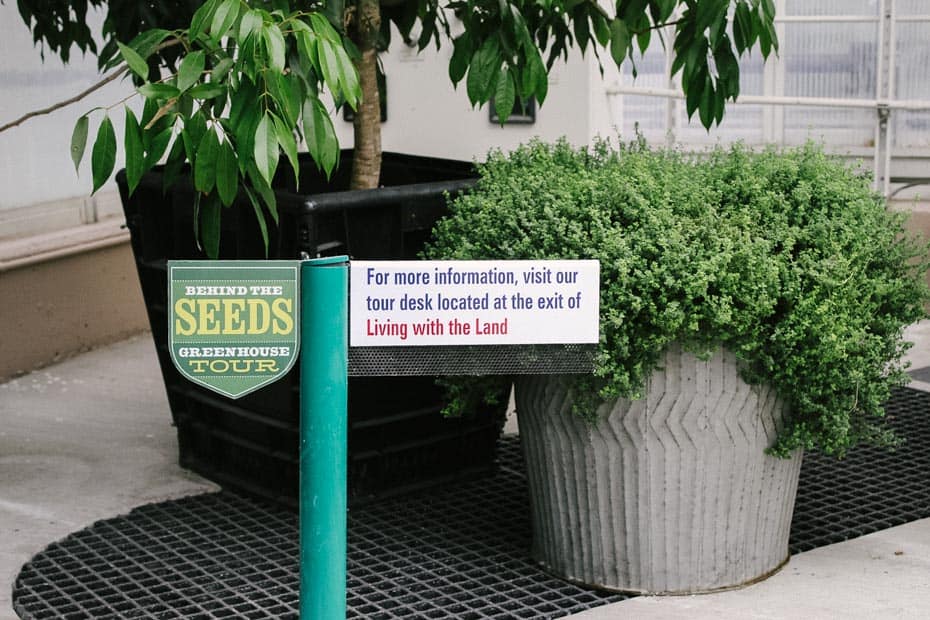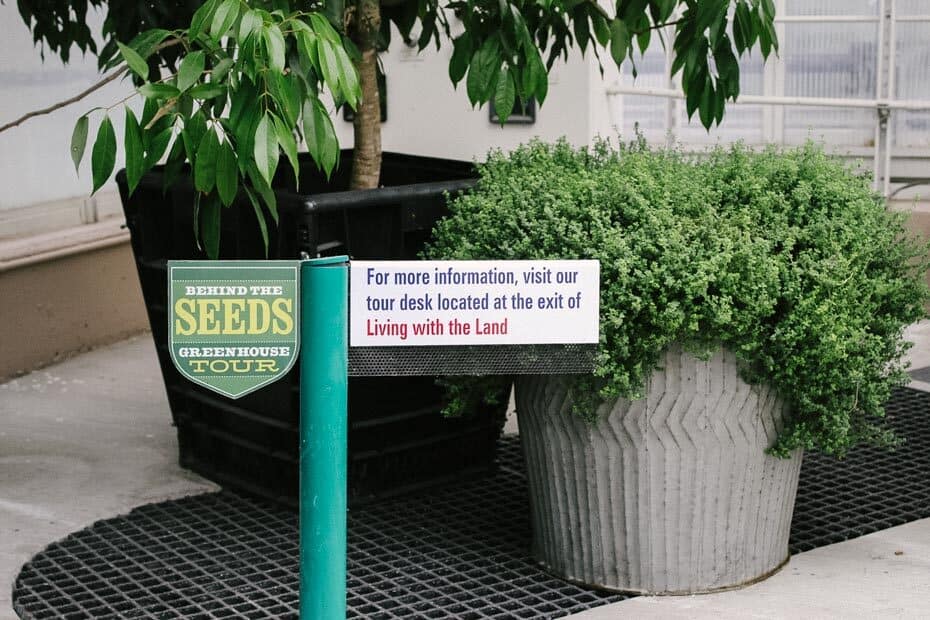 For more information about the Behind the Seeds Tour, you can check here on Disney's site.
Awesome Planet is a film that debuted a few years ago at the Land Pavilion. Formerly, this theater aired the Circle of Life film that features Timon and Pumba.
Awesome Planet is a 10-minute film about the importance of saving our planet. It's an excellent place to take a break, and it's educational at the same time.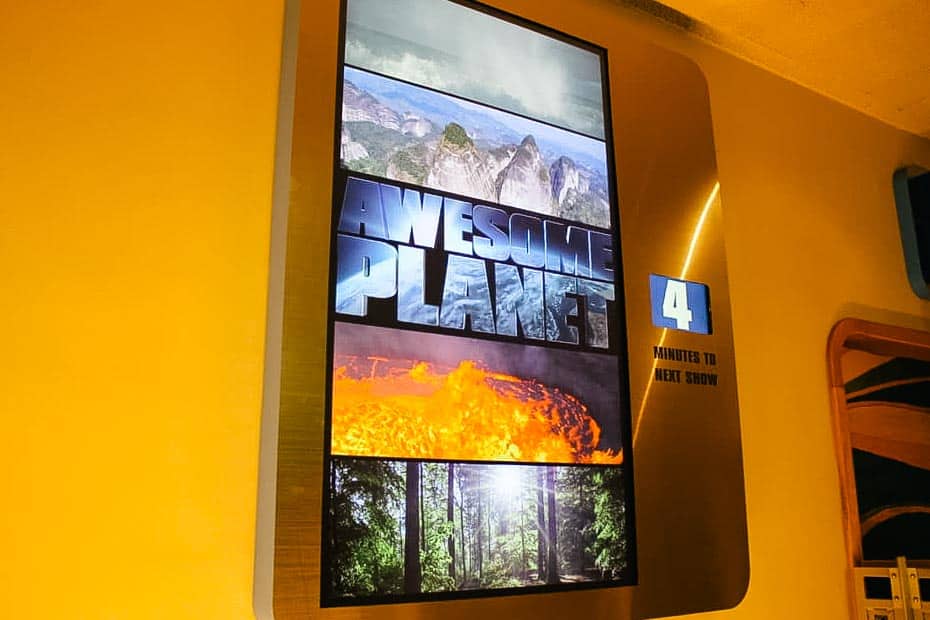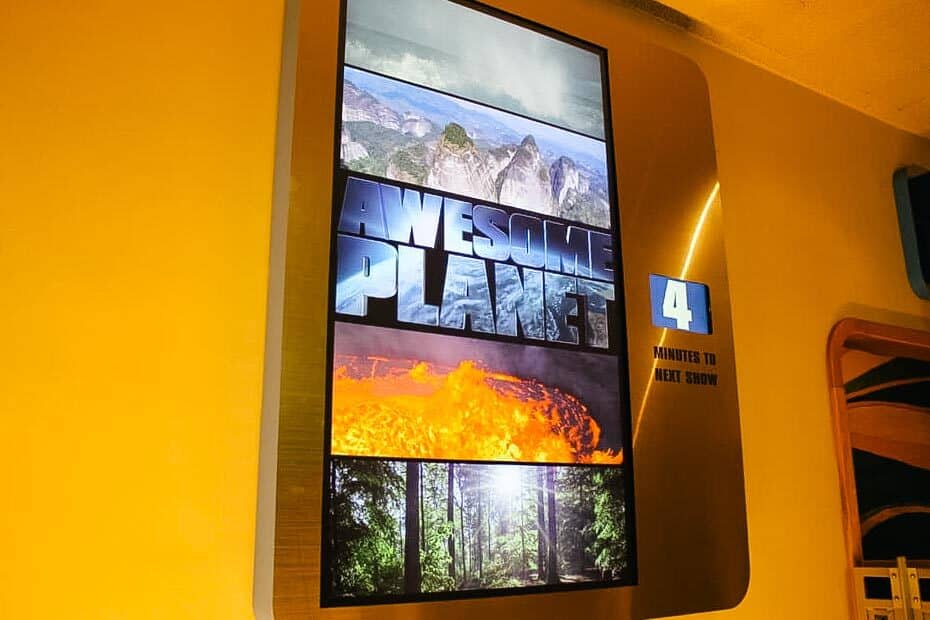 Awesome Planet is located on the upper-level right-hand side of the Land Pavilion. While it's not a must-do, it's a pleasant place to take a break.
Dining at the Land Pavilion
Last but not least, the Land Pavilion offers two different dining opportunities, Garden Grill and Sunshine Seasons. Garden Grill is a restaurant that slowly rotates throughout the course of the meal.
This restaurant requires reservations and provides the opportunity to have lunch or dinner with characters. Characters at this location include Mickey Mouse, Pluto, Chip, and Dale.
As the restaurant rotates, you'll eventually get to see a glimpse inside Living with the Land.
Formerly, Garden Grill offered breakfast. However, as of this update that meal period has not returned.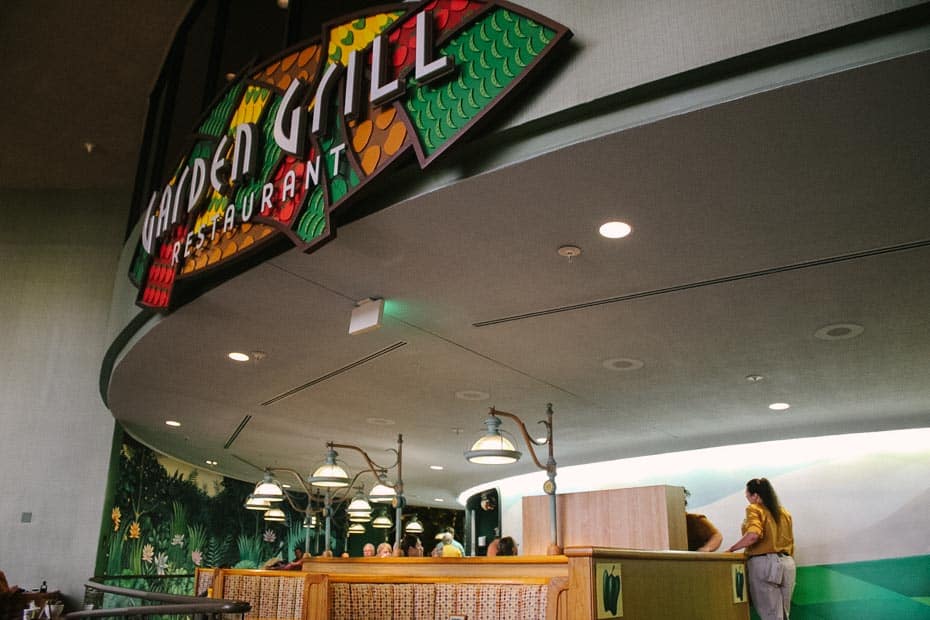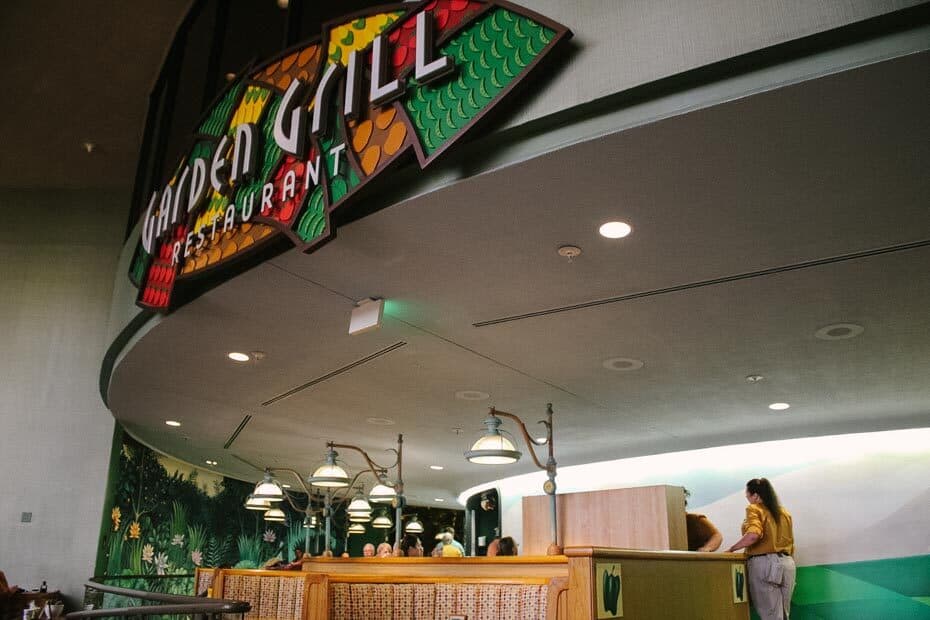 In addition to Garden Grill, the Land Pavilion is home to a large counter service, Sunshine Seasons. Sunshine Seasons is an excellent location to pick up a quick lunch or dinner.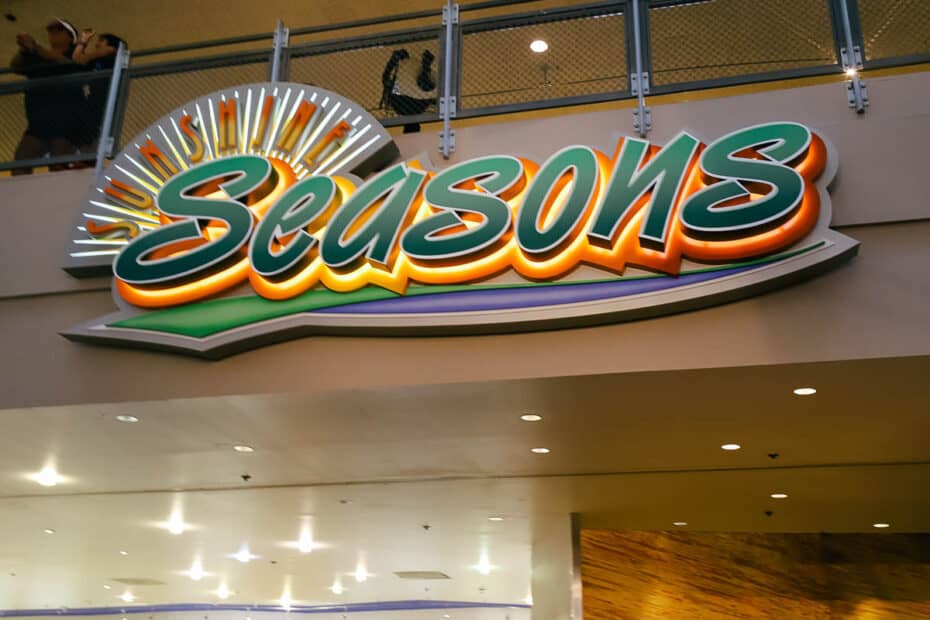 You can preview the menu for Sunshine Seasons here on Disney's site. When you're ready to order, you can mobile order or place your order at the register.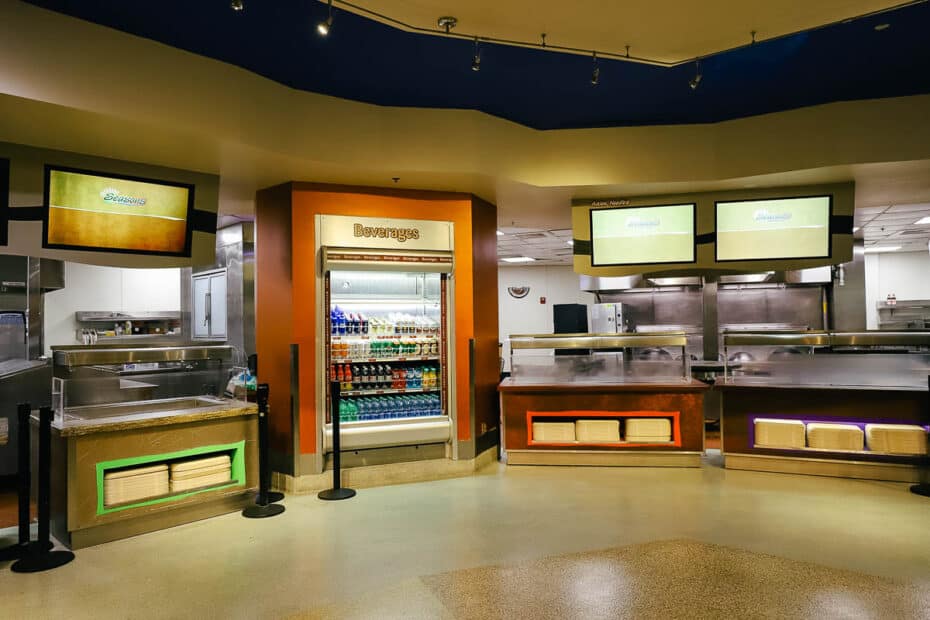 There are also a few pre-packaged items available. If you're looking for something healthy, this is a great place to pick up a cup of fruit.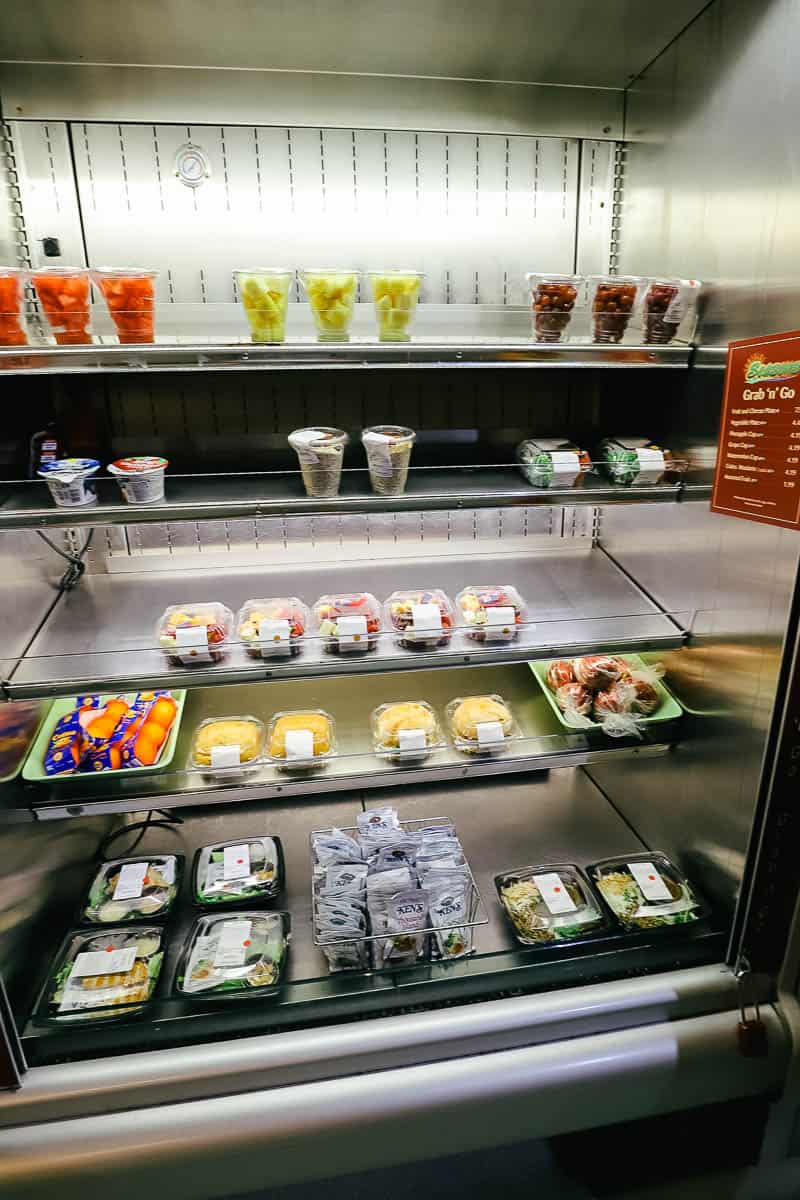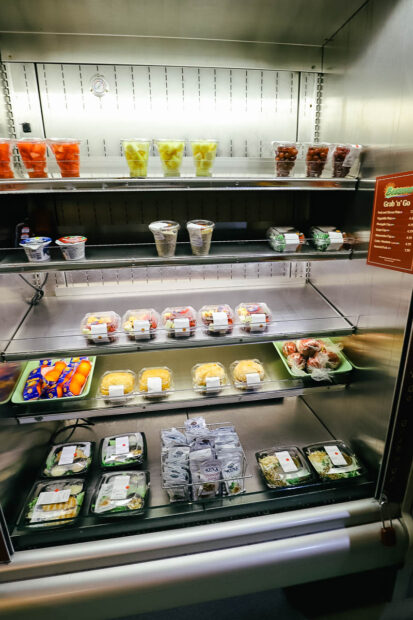 Here are a few of the bottled drinks that were available on this visit.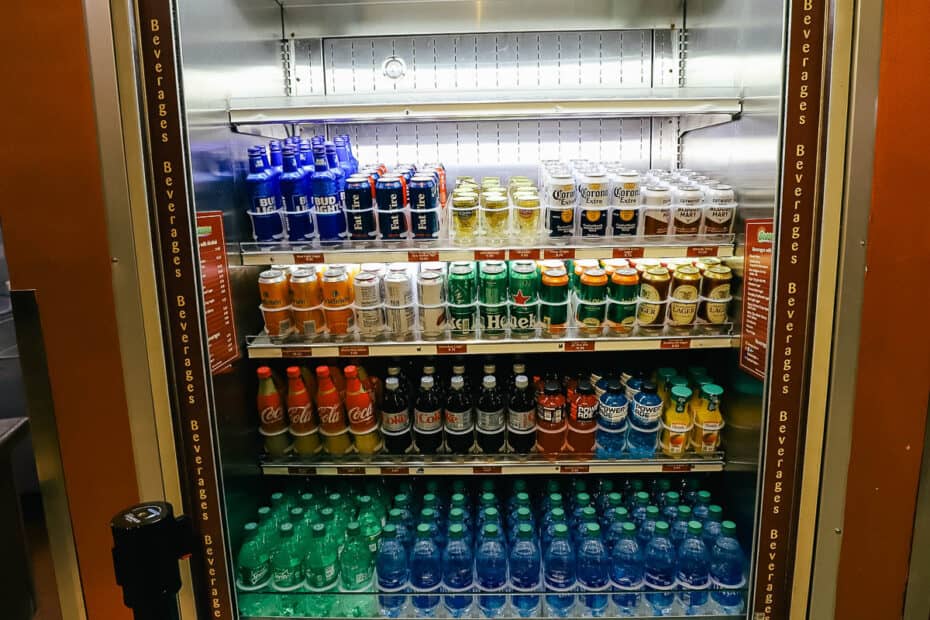 My son recently had an allergy-friendly menu item here. This is the chicken leg with Jasmine rice kids' meal. He thoroughly enjoyed it, and I'm pretty sure the chef added an extra chicken leg since my son is a bit older.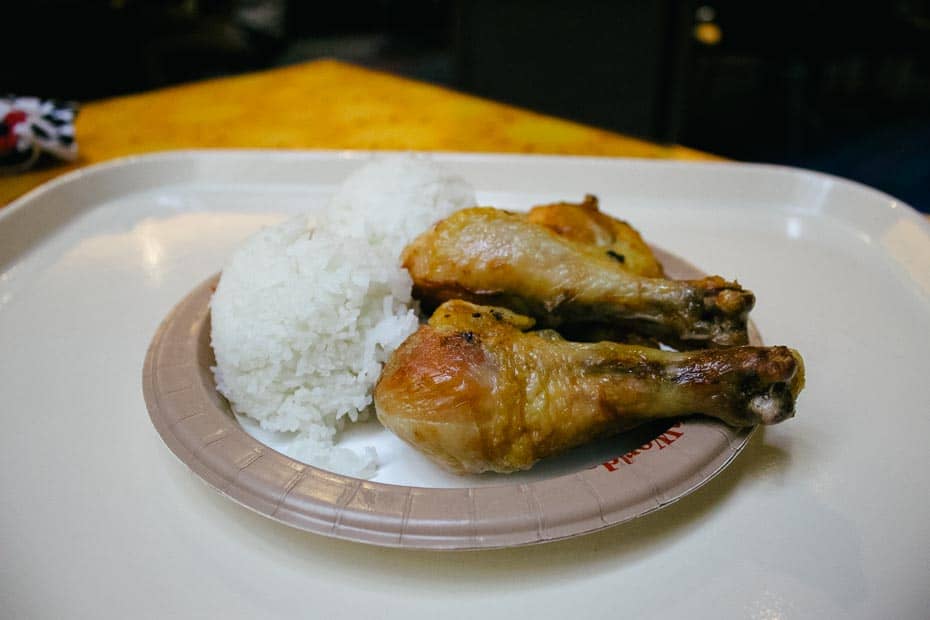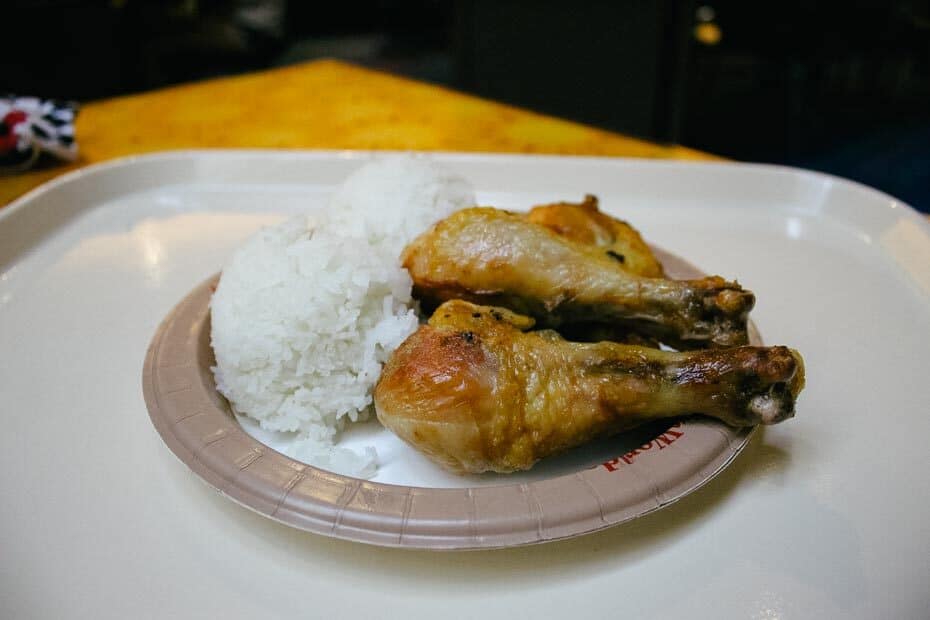 Additionally, this is an excellent location to request free ice water. If you aren't in the know, Disney provides free ice water at all their counter service locations. This is one of my go-to places to pick one up if I'm feeling a little dehydrated.
Final Thoughts on Epcot's Land Pavilion
Hopefully, this article provided you with an overview of the Land Pavilion at Epcot. Also, keep this location in mind as a go-to place during unfavorable weather.
It's nice to be somewhere with several things to do, plus restrooms, plus a dining option, when the weather gets rough. Often during the summer months, it will rain at least once per day.
If you are looking to learn more about exploring Epcot, we have an entire list of attractions at Epcot. Or you might enjoy these other pavilions:
Additionally, we have a good deal of coverage of the Festivals of Epcot. You might like to browse some of our guides:
As for Resorts Gal, we specialize in providing information on the following Disney World topics:
In the Comments
As for The Land Pavilion, make sure to allow plenty of time to spend there while touring Epcot! Leave a comment and shared with me your favorite experiences in The Land!