Earth Eats Marketplace Review at Epcot Food and Wine (2022)
Earth Eats has become one of the more popular booths at Epcot's Food and Wine Festival since it debuted a few years ago. Surprisingly, this marketplace primarily serves plant-based food items.
But unless someone told you otherwise, you might never know that these items are vegan. They are that good.
The end. We can all go to Epcot now.
Okay, I'm only partially kidding. Below, we'll preview the menu items and prices for Earth Eats. Then I'll let you decide which item(s) you want to try on your visit.
This article was updated on July 19, 2022.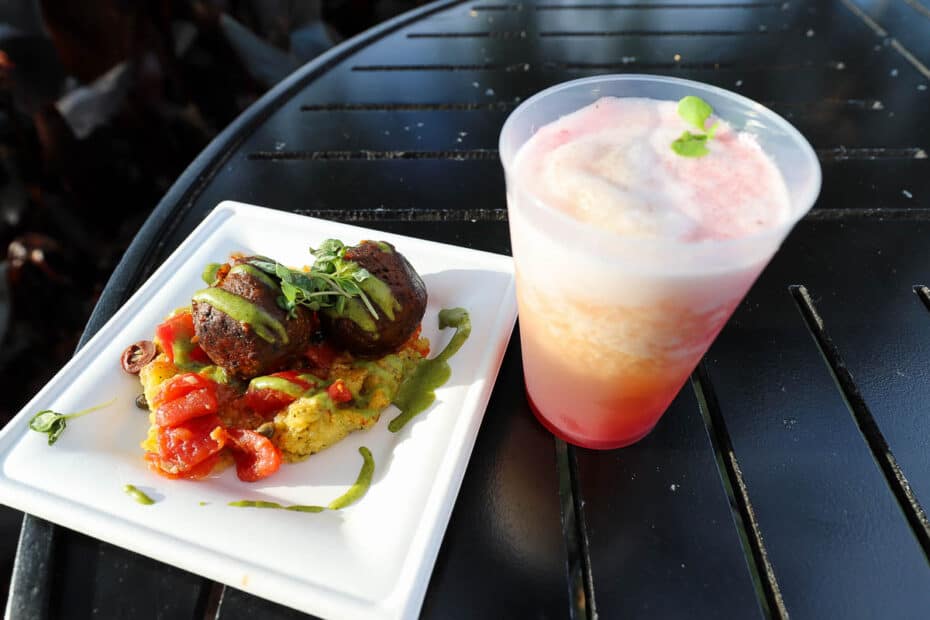 Earth Eats Menu Items
Here are the menu items for the 2022 Earth Eats Festival Marketplace:
The Impossible Slider Burger ($6.00)
Impossible Meatball ($5.75)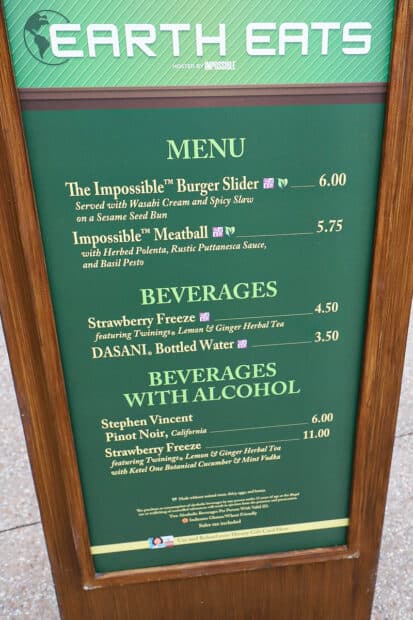 Beverages:
Strawberry Freeze non-alcoholic ($4.50)
Stephen Vincent Pinot Noir ($6.00)
Strawberry Freeze with alcohol ($11.00)
Earth Eats is located near Port of Entry. It's sitting where the Hawai'i booth has been for the past several years. Unfortunately, Hawai'i isn't opening until a later date. The Hawai'i booth has moved down by Shimmering Sips.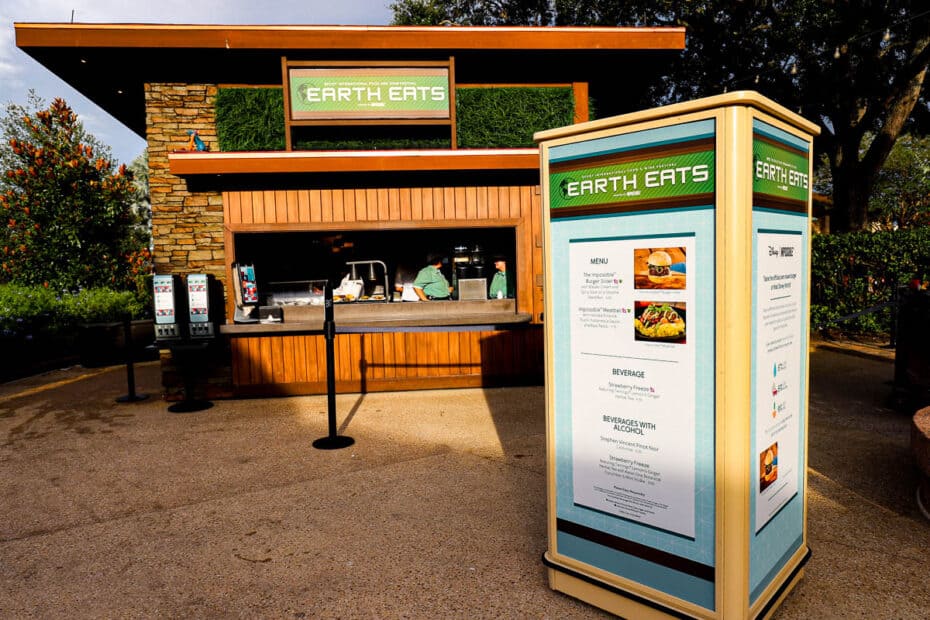 Both of the food items at Earth Eats are returning from previous festivals. However, I believe the meatball is prepared differently. So we'll look at it first.
Impossible Meatball
The Impossible meatball sits on a bed of herbed polenta and features a Puttanesca sauce and basil pesto. Puttanesca is a chunky marinara where the vegetables are the star of the sauce.
Additionally, capers were in the mix. They added just the right amount of acid and balanced the bite.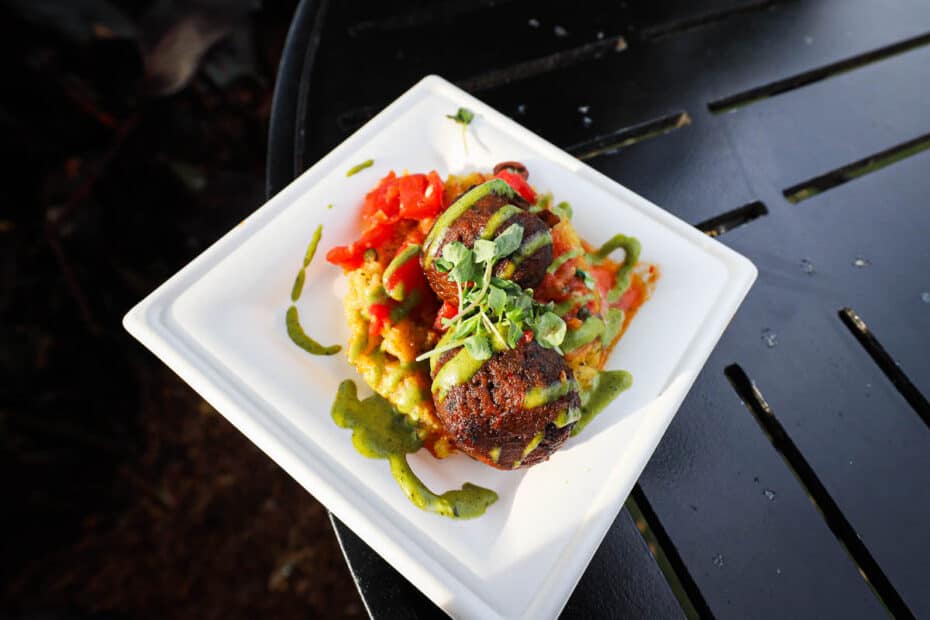 I feel these "meatballs" can easily pass for the real deal.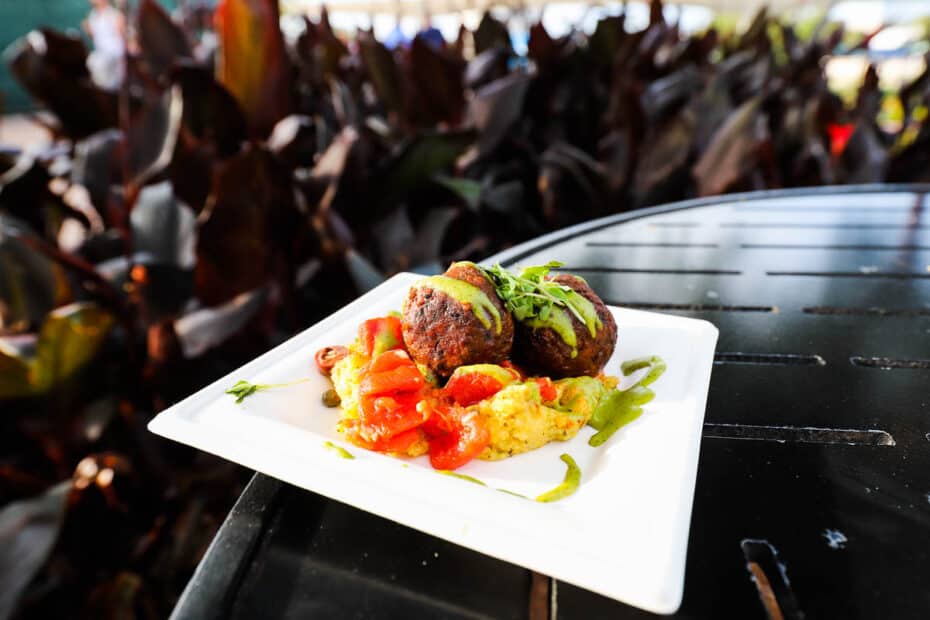 This dish was a considerable size and, at $5.75, a reasonable price point. In addition, you could easily share it with someone else.
The Impossible Burger Slider
The Impossible Slider remains on the menu, and it's another excellent option. The menu describes this dish as "a slider with wasabi cream and spicy slaw on a sesame seed bun."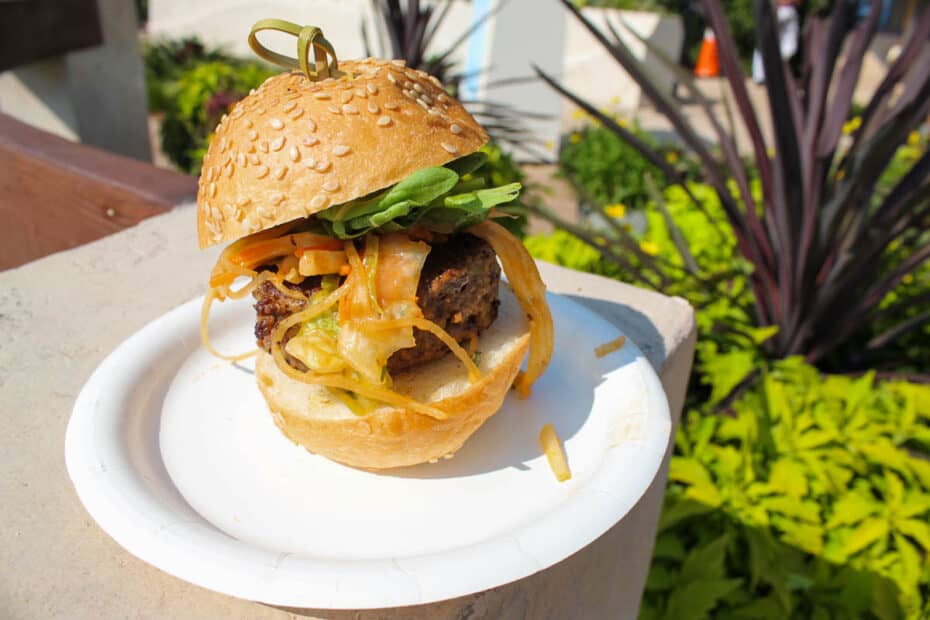 The slider is heavily seasoned. And the wasabi and spicy slaw only add to the flavor profile. Make sure you have water nearby because this bite packs a punch.
Strawberry Freeze
Lastly, the strawberry freeze was something I ordered on a whim, and I'm glad I did. This is the non-alcoholic version that comes with a strawberry puree. It was a delicious refreshment, served frozen.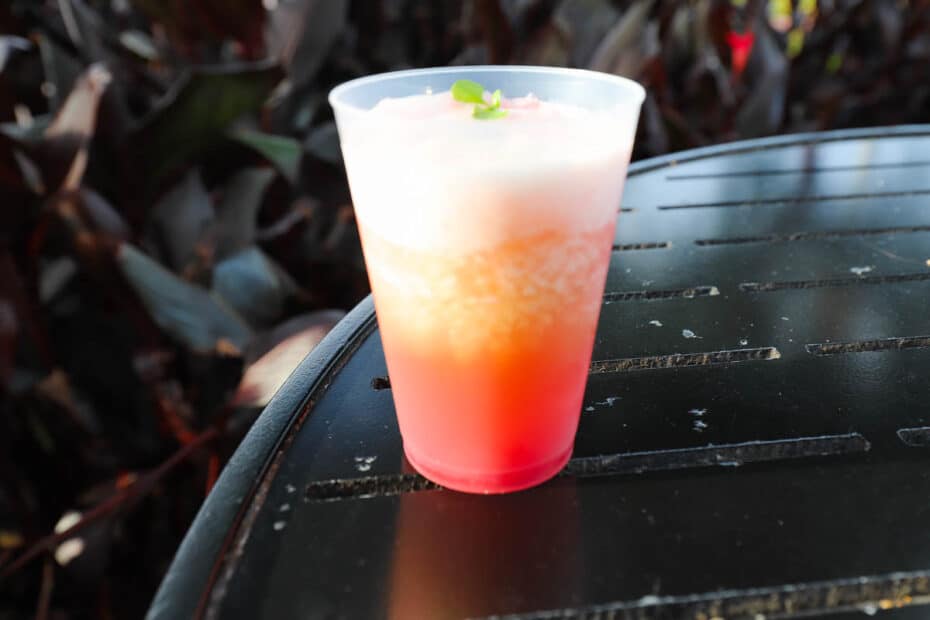 The drink features Twining's Lemon and Ginger herbal tea, so I had an idea that I would enjoy it beforehand.
My notes reflect that I found the drink sweet but not too sweet. And there was a reminder to repurchase it.
An alcoholic version of the same drink is available with Ketel One Botanical Cucumber and Mint Vodka.
Overall, Earth Eaths comes in with two healthy dishes and two versions of a refreshing frozen drink. I would probably pick either the slider or the meatball here and pair it with your choice of Strawberry Freeze.
In case you missed it, here are the booths we've reviewed so far:
Do you have plans to attend this year's festival? If so, you might enjoy browsing the Walt Disney World Resorts list. The following resorts are only a Skyliner ride away from Epcot:
Return to Epcot Festivals.
What are your thoughts on the Earth Eats booth? Are you open to trying plant-based items at Disney World?