Reflections of China at Epcot
Reflections of China is a 14-minute Circle-Vision 360 film at Epcot located inside the replica of the Temple of Heaven in the pavilion.
A new film, Wondrous China, is scheduled to replace Reflections at some point in the future. But with all the delays, I felt it was best to add to this review's basics. When the new film debuts, I'll replace this with an updated and more detailed review of what to expect.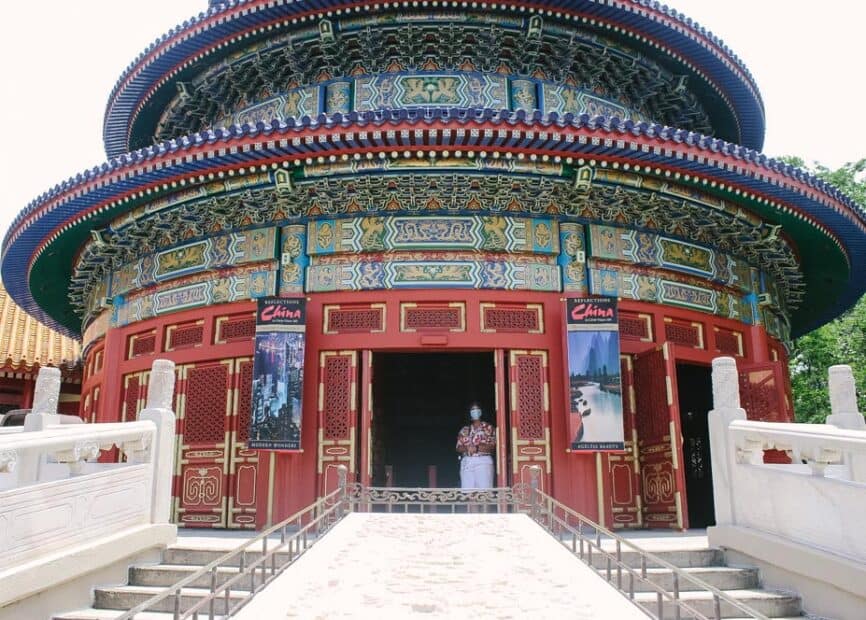 Below are the quick reference details for Reflections of China:
Reflections of China
Epcot Attractions

Location:

China Pavilion at Epcot


Height Requirement:

N/A

Type:

Circle-Vision 360 Film


Seats Per Vehicle:

Stand Up Theater


Rider Switch:

N/A


Duration:

14 minutes


Good For:

Everyone


Scare Factor:

None


Must-Do List:

Low Priority


Perfect For:

Nostalgia


Special Mention:

This show is scheduled to be
replaced soon.

Reflections of China
Reflections of China debuted in Epcot back in 2003, replacing the former film The Wonders of China. The film is presented in Circle-Vision form the same as the new Canada Far and Wide 360 film. Below is the Temple of Heaven entrance, where you access the theater for Reflections.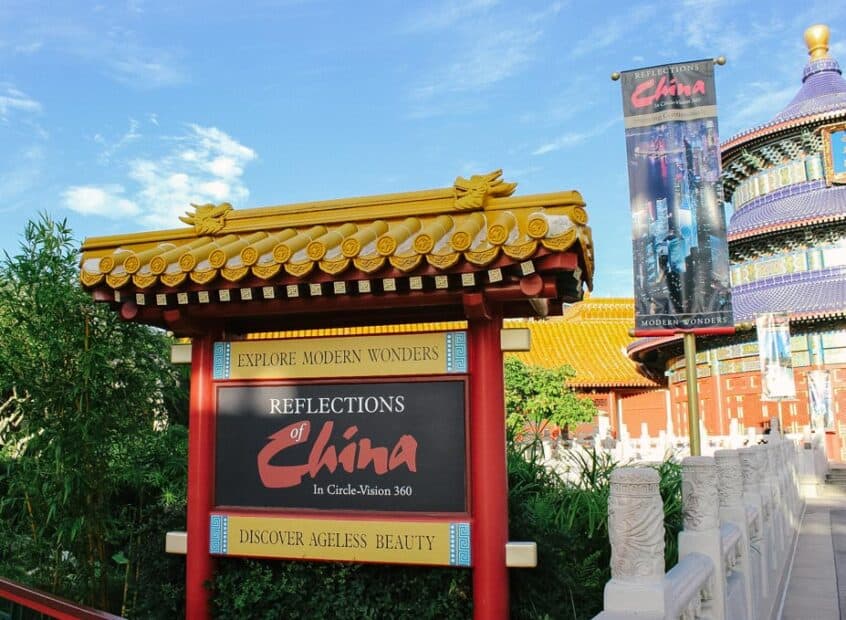 Whether or not you decide to watch the film, it's worth taking a walk inside and checking out the elaborate ceiling.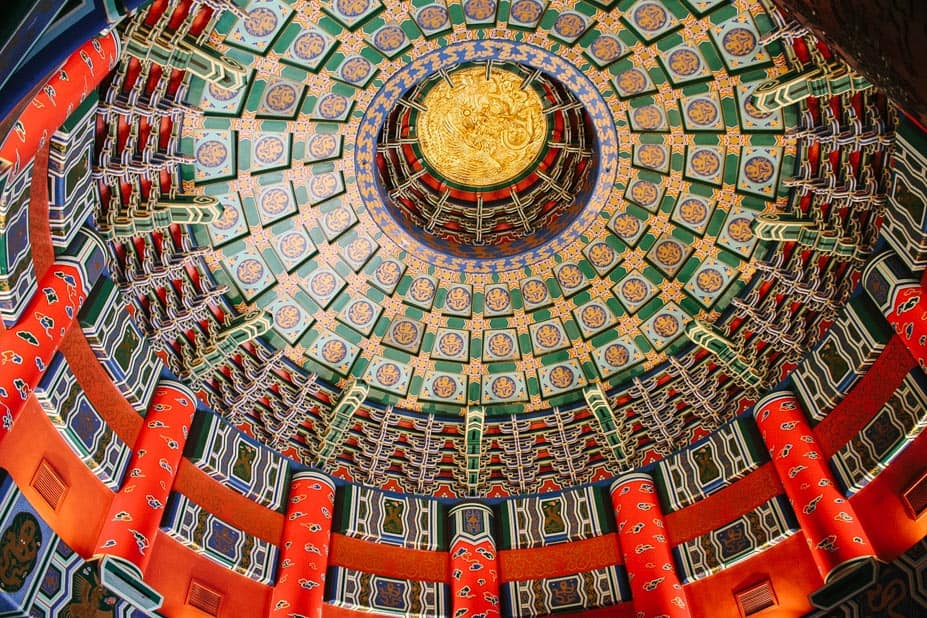 If you walk a little further in, there's a large, open room with these little benches that always remind me of coffee tables. Guests can sit here and wait for the next film. There's usually a cast member in the area telling how long it is until the next show.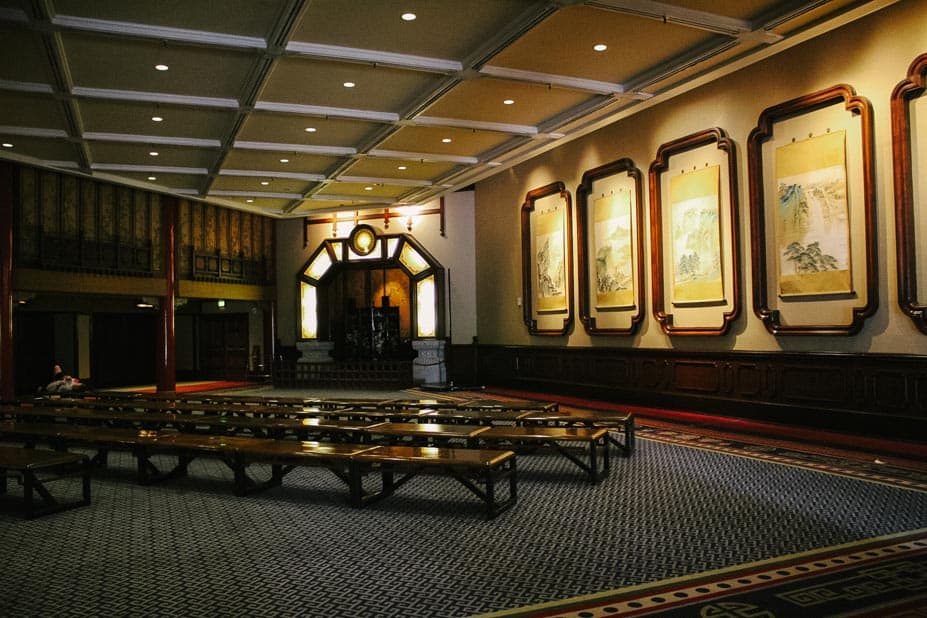 They might even tell you to tour the Shanghai exhibit while you wait if you like. It's been here for a couple of years now. If you visited Epcot prior, you might remember that this room once held the Terra-Cotta Soldier exhibit. Hopefully, this area will receive an updated exhibition before too long.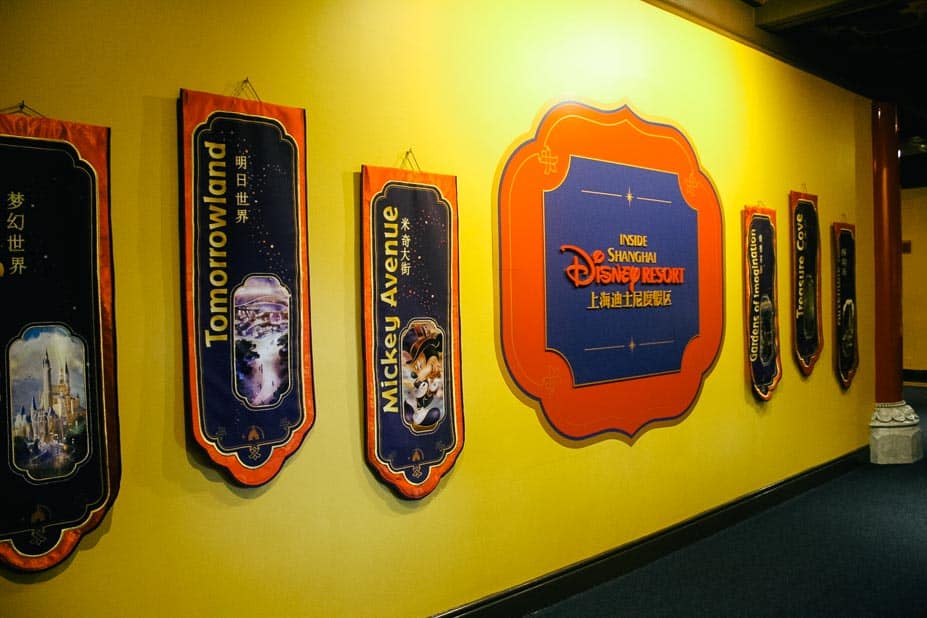 There are a few interesting things to see in the exhibit, but I find it a little lacking given the ample space and the Shanghai park has been open for several years now.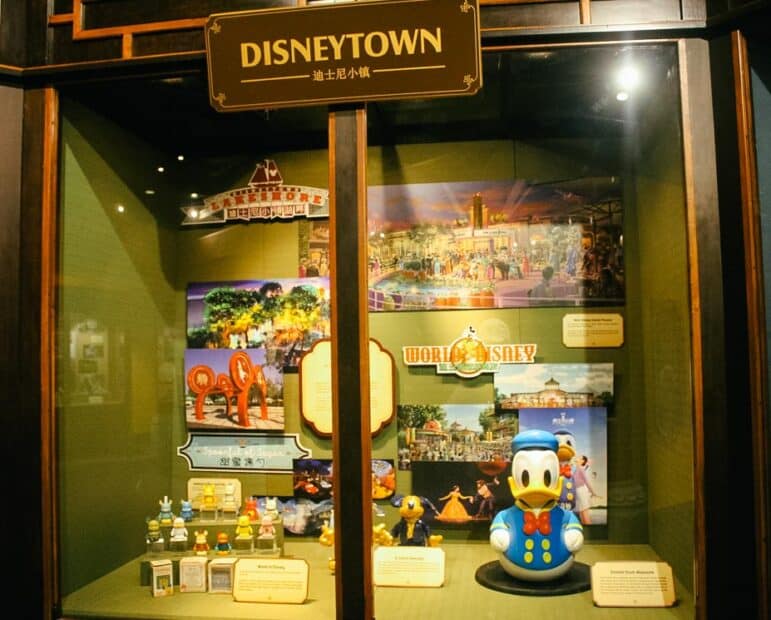 Anyway, Reflections of China is in a theater where you stand up and lean against the rails. You can face any direction you like since the film is wrapped in a circular shape around you. It's a neat film but dated, and the screens are a little blurry.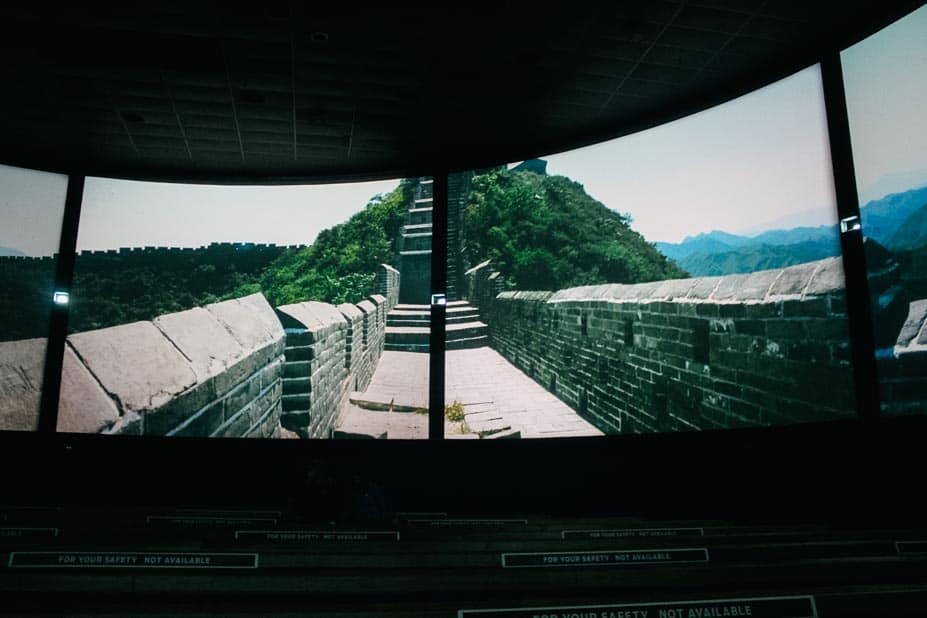 Let's just say it doesn't hold the same character of Impressions de France, which I recommend taking the time to see.
Hopefully, Wondrous China will bring new life to the theater.
On another note, these films are designed to give you the feeling that you are moving with them. If you experience any dizziness, close your eyes and take a few deep breaths.
For more attractions in the World Showcase, check out these other pavilion reviews:
Additionally, you may enjoy browsing our list of Disney World Resort Reviews. Some of the Skyliner Resorts include:
As for Reflections of China, let me know your thoughts in the comments below.