The Seas with Nemo and Friends
The Seas with Nemo and Friends is a slow-moving Omni-mover style attraction located at Epcot. This attraction actually exits into The Seas Pavilion, where there are several other attractions to experience.
This review will cover the need to know information about experiencing this attraction while touring Epcot. The Seas is a charming ride that is well-suited for children. It also makes for a great anytime ride during more crowded hours of the day.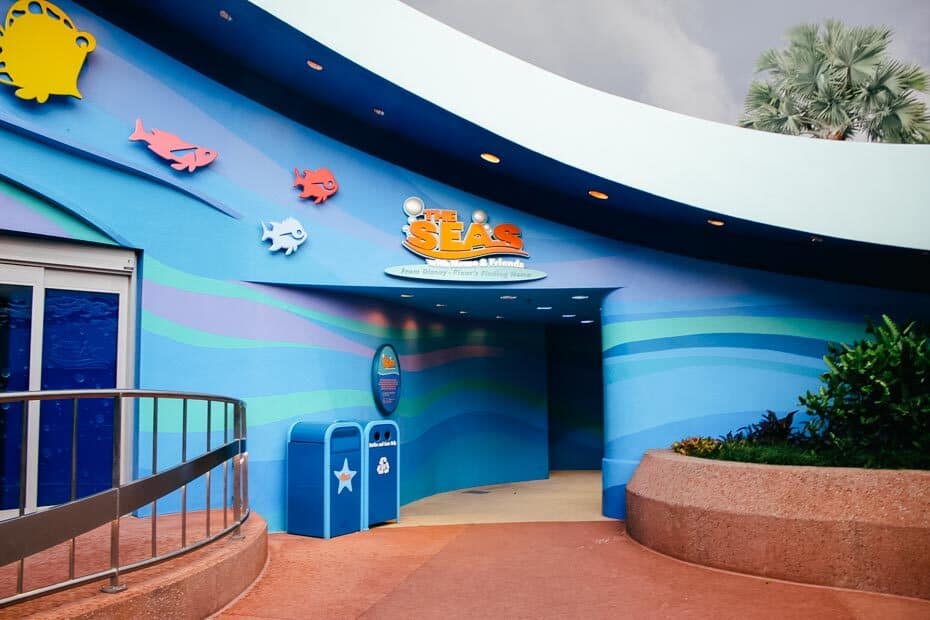 Below are the quick reference details for experiencing The Seas with Nemo and Friends on your next vacation.
| | |
| --- | --- |
| The Seas with Nemo & Friends | Epcot Attractions |
| Location: | The Seas Pavilion |
| Height Requirement at Disney World: | Any Height |
| Disney Genie+ | Yes, when available |
| Ride Type: | Slow Moving Clamshell |
| Seats Per Vehicle: | 2-3 per shell |
| Disney Rider Switch: | None |
| Good For: | All Ages |
| Scare Factor: | None |
| Must-Do List: | Medium |
| Perfect For: | Fans of Finding Nemo & Dory |
| Special Mention: | The music in the queue (which is a long walk) is quite heartfelt and endearing. |
The Seas with Nemo and Friends
When visiting Epcot, you'll probably find yourself in need of a break at some point in the day. The Seas Pavilion, starting with The Seas with Nemo and Friends ride, is a perfect place to take that break and stay entertained at the same time. The pavilion is located Future World at Epcot on the far side of the Land Pavilion.
Most people enter this large aquarium by accessing The Seas with Nemo and Friends first. You'll enter the queue for the attraction. There is a Lightning Lane and stand-by line available.
In almost all cases, you won't need to use Genie+ for this attraction.
The queue is a bit dark as you are headed into a sea life environment. It can also take a few moments to adjust from the contrast between the bright outside Florida sun and the dark interior.
The queue, as I mentioned in the table above, plays some endearing background music from the Finding Nemo movie. Make sure to pay attention if you are a fan, it always kind of makes me teary-eyed.
A few years back, a live orchestra offered daily performances at Hollywood Studios. The Finding Nemo segment was one of my favorite parts, and this area always reminds me of that special time. Things were very different then.
Anyway, as you make your way through the queue of The Seas with Nemo and Friends ride, you'll begin to wonder when exactly you will reach the ride. This is similar to the case at Little Mermaid over in Magic Kingdom. It must take a very long time to get to the bottom of the ocean.
Thankfully a clamshell awaits to whisk you away for a bit of underwater viewing. You'll see a few fun scenes featuring Nemo, Bruce, and Crush before the saltwater aquarium comes into view. The aquarium views aren't typically that great from the ride, but they get a lot better when you exit.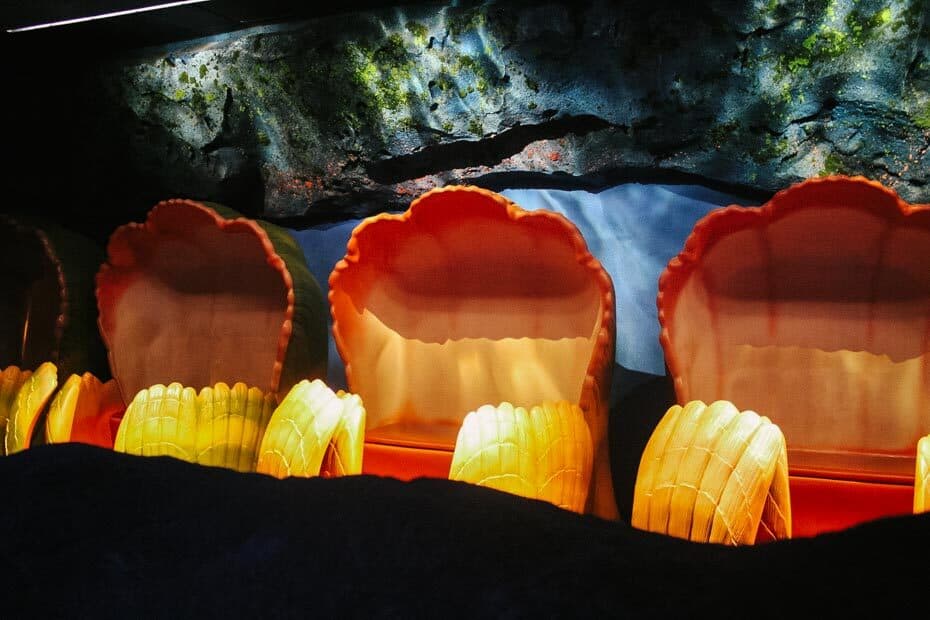 Toward the end, you will approach a slow-moving walkway where you'll carefully step out of your clamshell and into the Seas Pavilion.
For more Epcot ride reviews check out these other articles:
While we cover a good deal of information on the site, Resorts Gal specializes in providing detailed information about the Walt Disney World Resorts, Characters, and Dining. Browse our Disney World Resort Reviews to begin planning your next Disney vacation.
If you are planning a stay near Epcot you might enjoy these resorts that are within walking distance:
Hope you enjoy The Seas with Nemo on your Epcot visit! Leave a comment with your thoughts.