Stave Church Gallery at Epcot
The Stave Church Gallery model is located at the very front of the Norway Pavilion in Epcot's World Showcase. While touring, you might want to take a quick walkthrough to see the current exhibit, "Gods of the Vikings."
The reason I say a quick walkthrough is that the interior of the Stave replica is fairly small. It won't take long to take a step inside to check things out. Below is a look at the intricate door carvings around the front entrance of the Stave Church Gallery.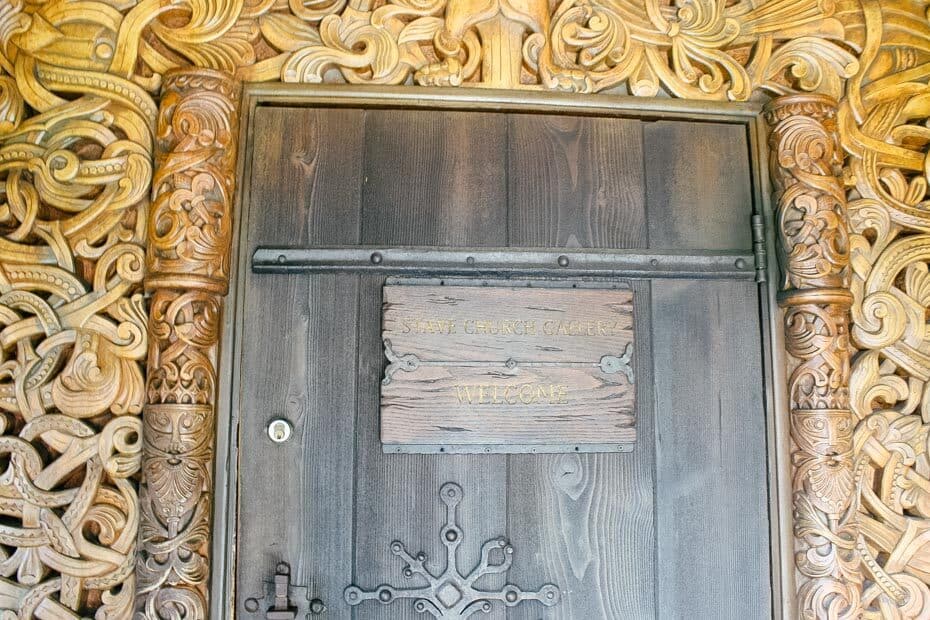 And here are the details about the replica.
Stave Church Gallery
Epcot Attractions

Location:

Norway Pavilion

Disney Height Requirement

N/A


Ride Type:

Walk Through Exhibit


Rider Switch:

N/A


Good For:

Anyone


Scare Factor:

None


Must-Do List:

Low Priority


Perfect For:

Mythology Fans


Special Mention:

Thor and Loki are featured in
the exhibit.
Stave Church Gallery
Inside the Stave Church Gallery, you'll find a few intricate carvings in the Vikings exhibit.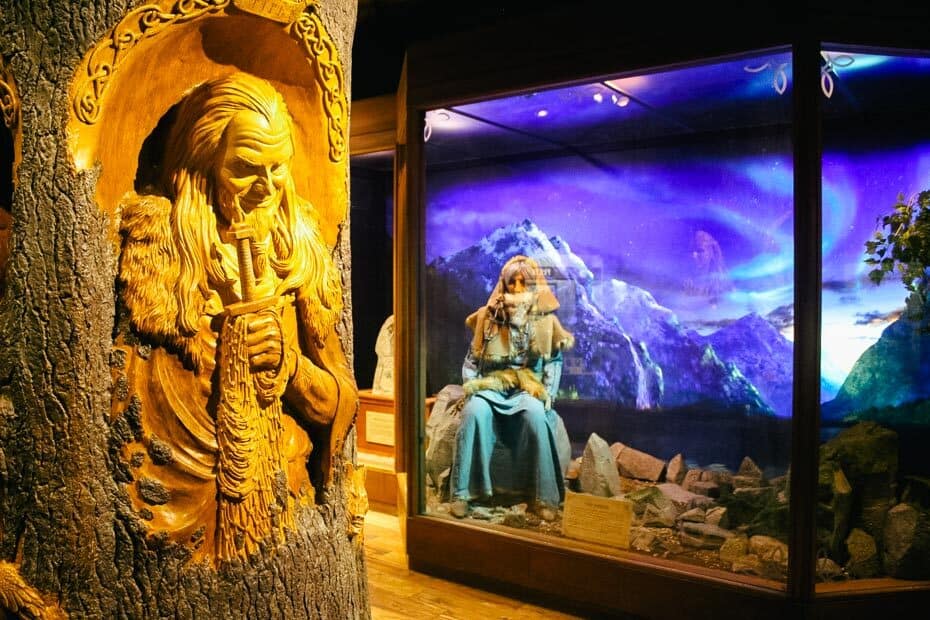 A few displays along the back wall provide details about the mythological gods of the Vikings.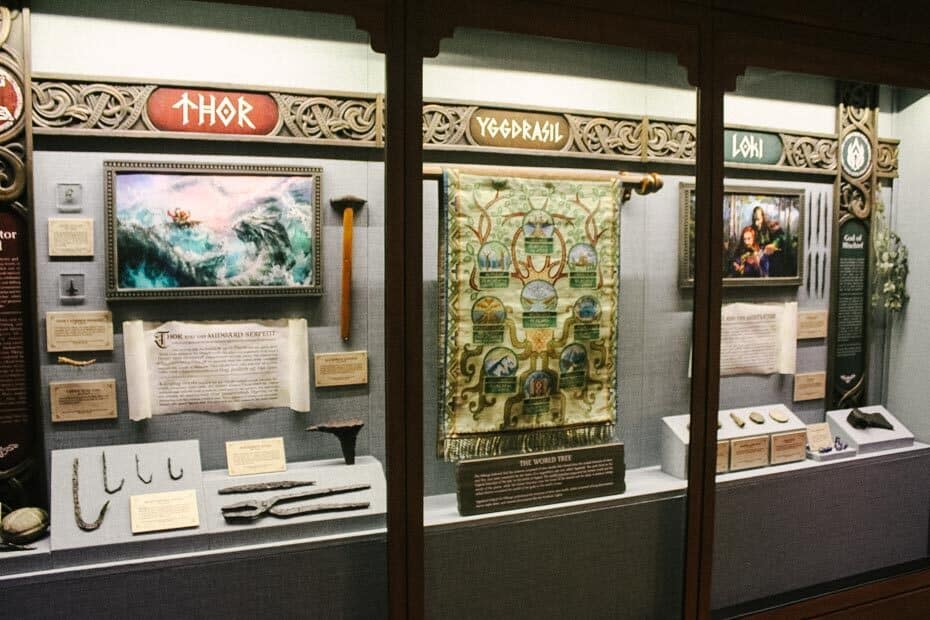 The exhibit includes familiar names like Thor.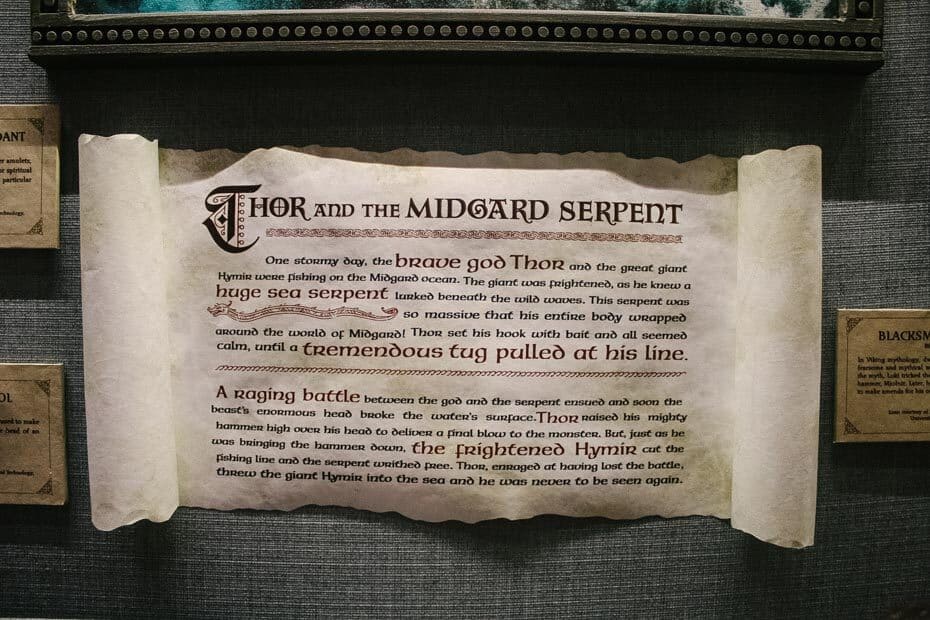 Loki might ring a bell too for those familiar with the Marvel franchise.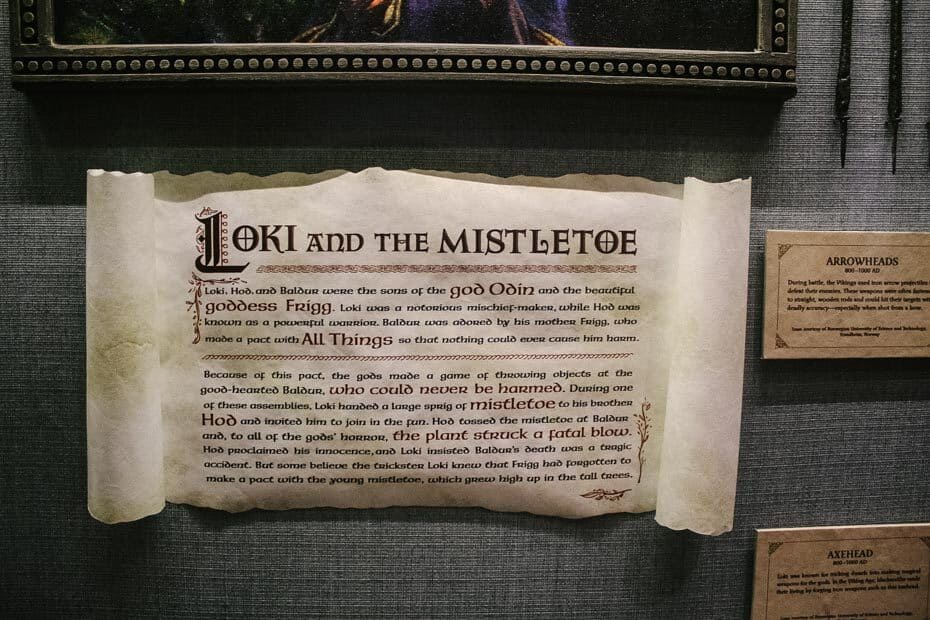 And then there's Freya who has an interesting story.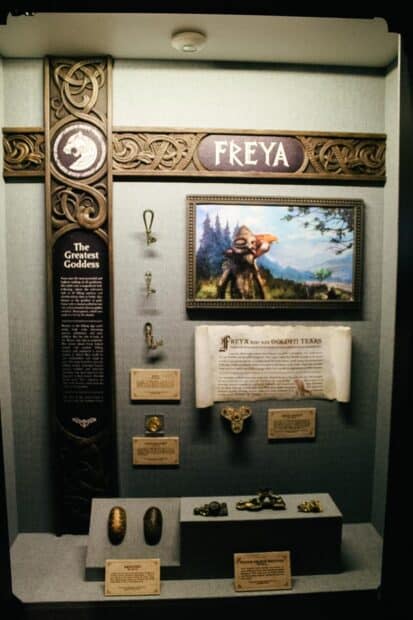 Freya was said to be loved by everyone, but she longed to be with her husband, who wasn't around much. She would disguise herself as a hawk and fly over the world looking for him. During the process, she would weep, and her tears would turn to gold. Therefore gold was often referred to as the tears of Freya in early Viking poetry.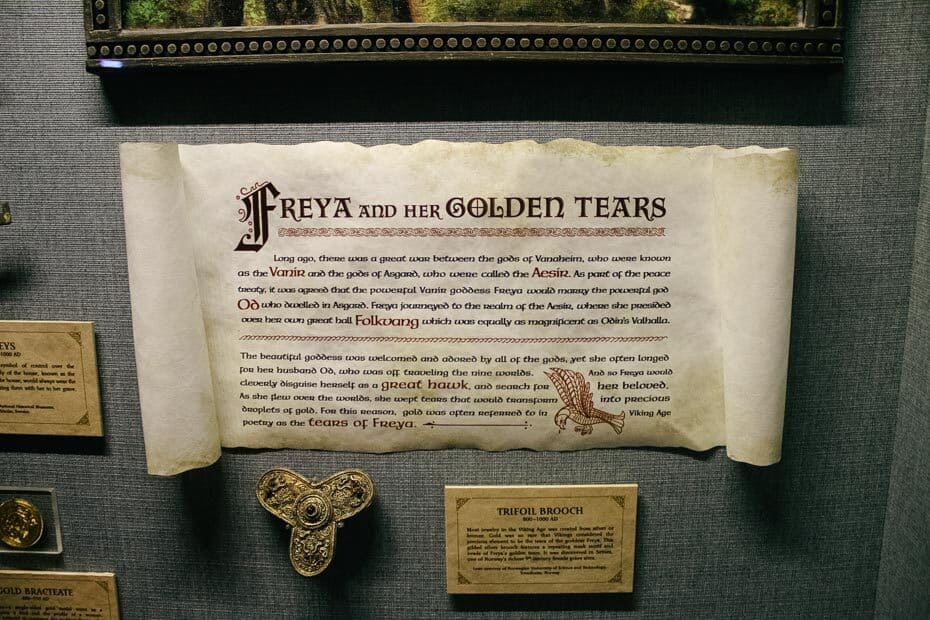 At least that's what the sign in the exhibit says. Each display has a few artifacts or replicas to relate to the early Vikings.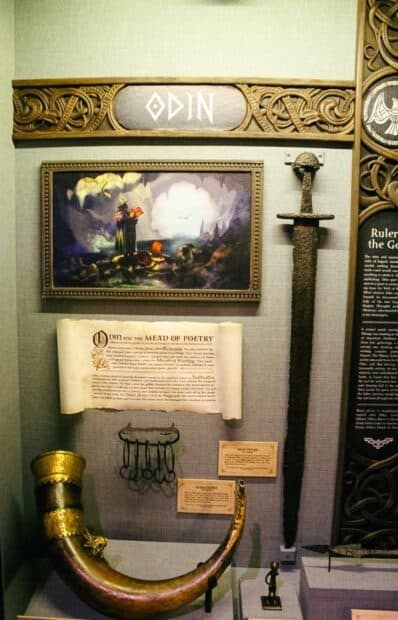 And there's even an authentic Broa picture stone.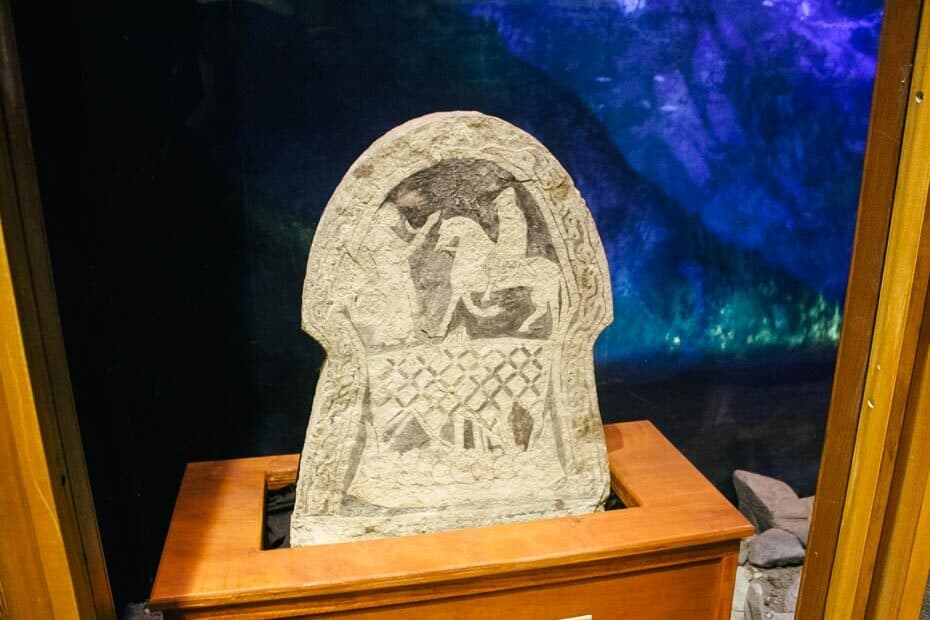 These stones are considered to be the most valid source of information about Viking mythology.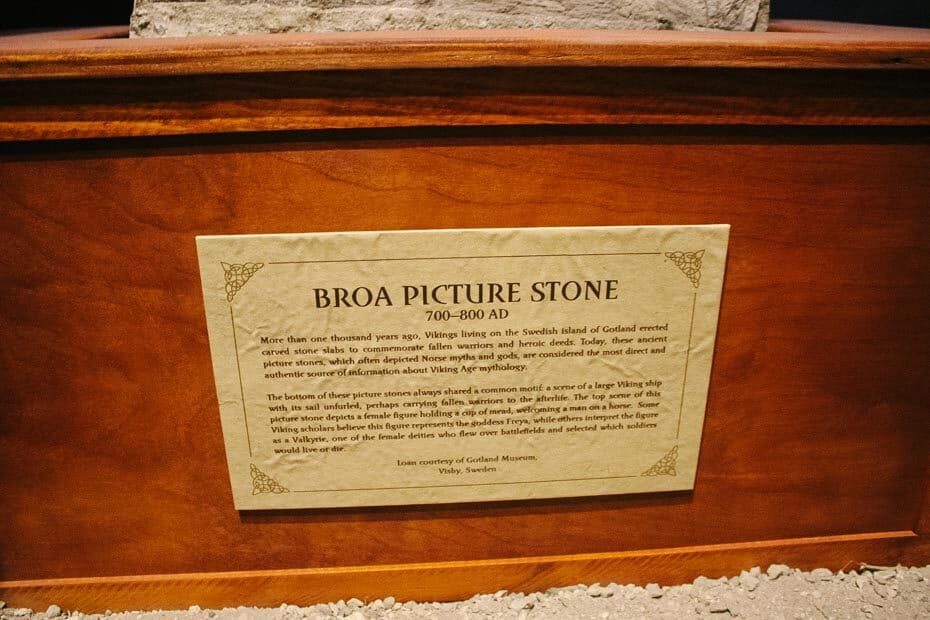 You'll also see signage crediting the sources that helped make the exhibit possible.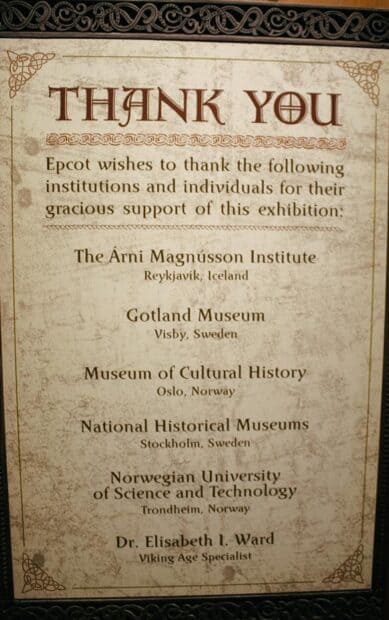 This particular display has been in the Stave Church Gallery at Epcot since 2018. Most of the countries in the World Showcase have these types of exhibits for a couple of years. Eventually, they will be changed out with something new.
If you are in the Norway area, make sure to check it out. There is a door on each side of the Stave Church to enter on one side and exit on the other. Most guests probably have no idea that anything is even inside.
If you are wanting to know more about different attractions available at Epcot, make sure to check out these reviews:
While we cover a good deal of information on the site, Resorts Gal specializes in providing detailed information about the Walt Disney World Resorts. Make sure to browse our full list of Disney World Resorts Reviews to begin planning your next Disney vacation.
You might also enjoy reading about the Disney Skyliner and the different travel times to nearby resorts. The Skyliner resorts that drop off at Epcot are as follows:
Let me know if you get a chance to see the Stave Gallery Exhibit.