Alien Swirling Saucers Ride Review
Alien Swirling Saucers is a spinner-style attraction in Toy Story Land at Walt Disney World. This attraction debuted a few years back when the new land opened at Hollywood Studios.
This Alien Swirling Saucers review covers the height requirement and other details for the attraction. Additionally, I've added tips for best times to ride and what kind of spin to expect.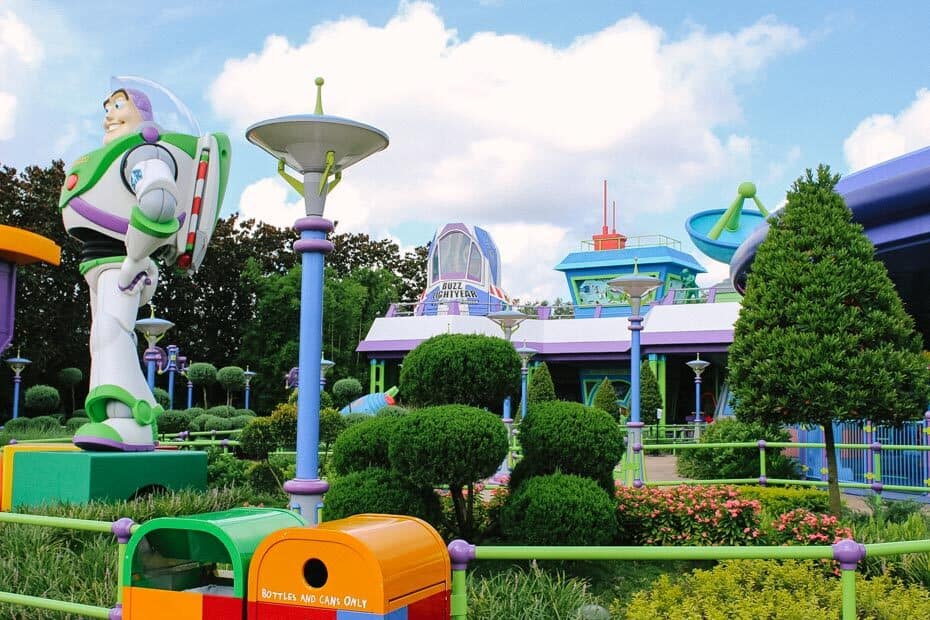 Below is a chart breaking down the details for the spinner.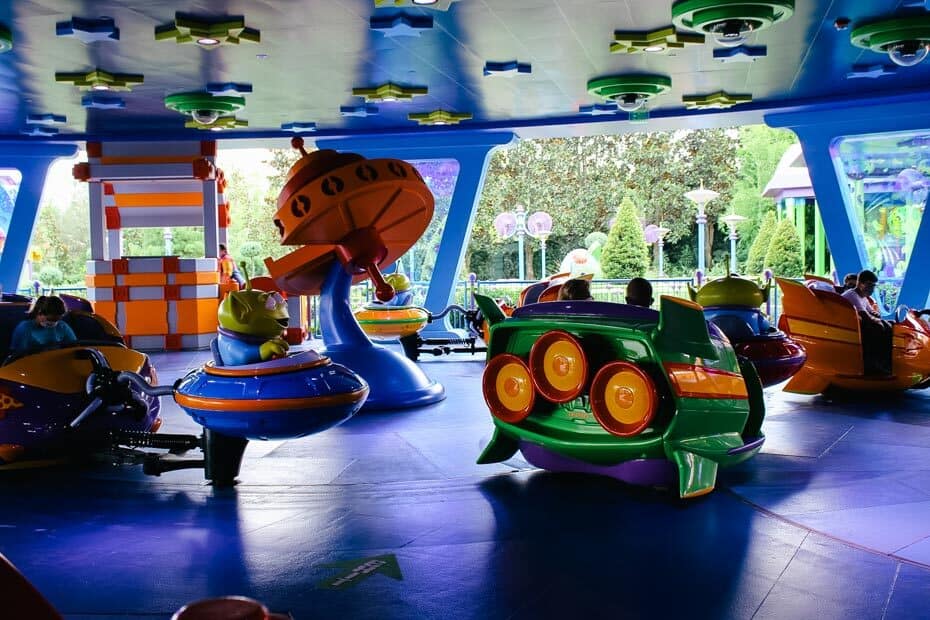 Alien Swirling Saucers Ride
Alien Swirling Saucers is one of the newer attractions in Hollywood Studios. The ride can hold a decent wait time like anything else on a busier day. However, wait times are typically not near as high here as they are at rides like Slinky Dog Dash and Rock 'n' Roller Coaster.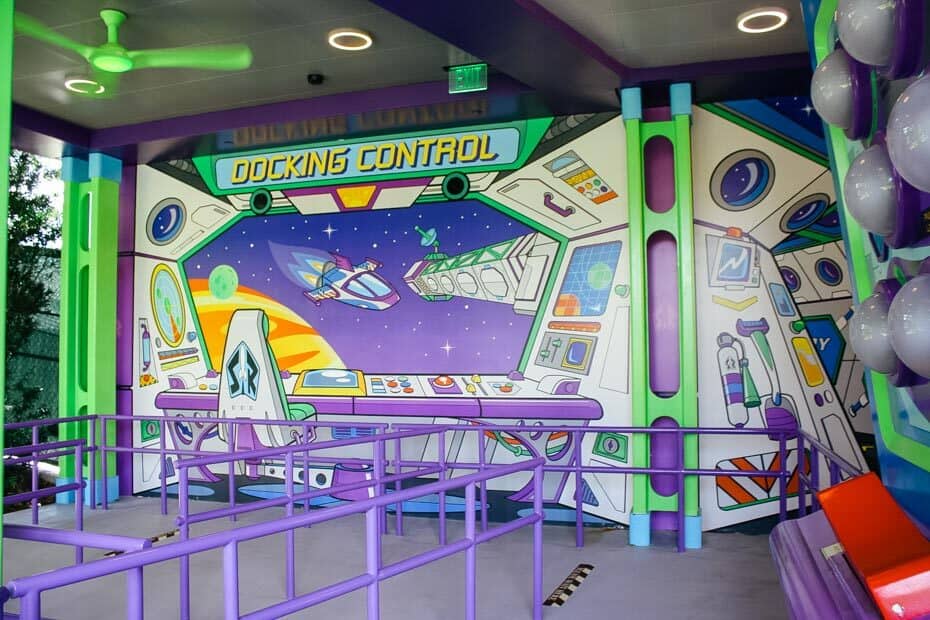 The queue for Alien Swirling Saucers is partially covered, but if there's a long wait, you might end standing in an area that's not shaded for a bit. Make sure to bring your sunscreen.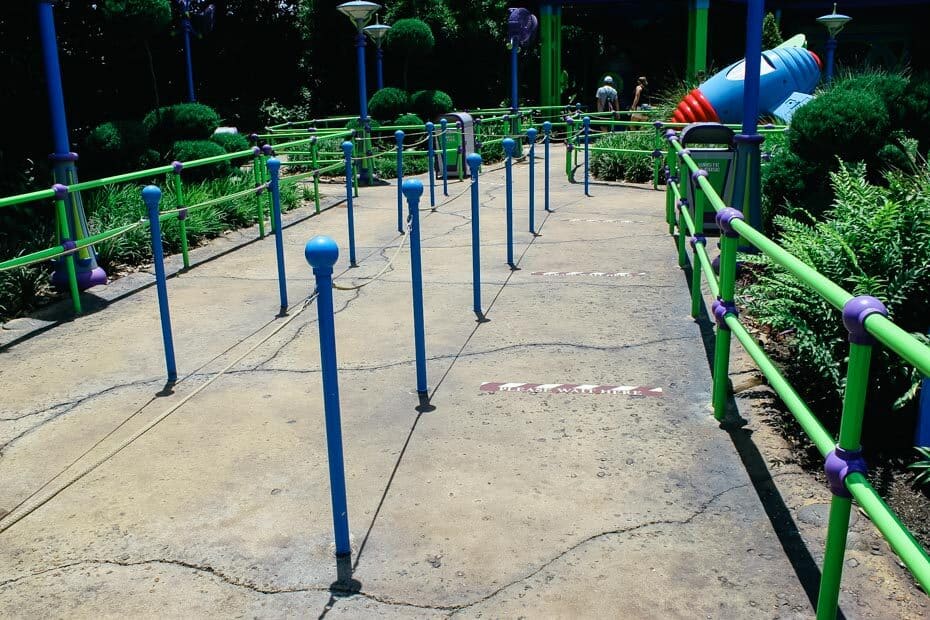 There are several Buzz Lightyear elements to enjoy while waiting in line.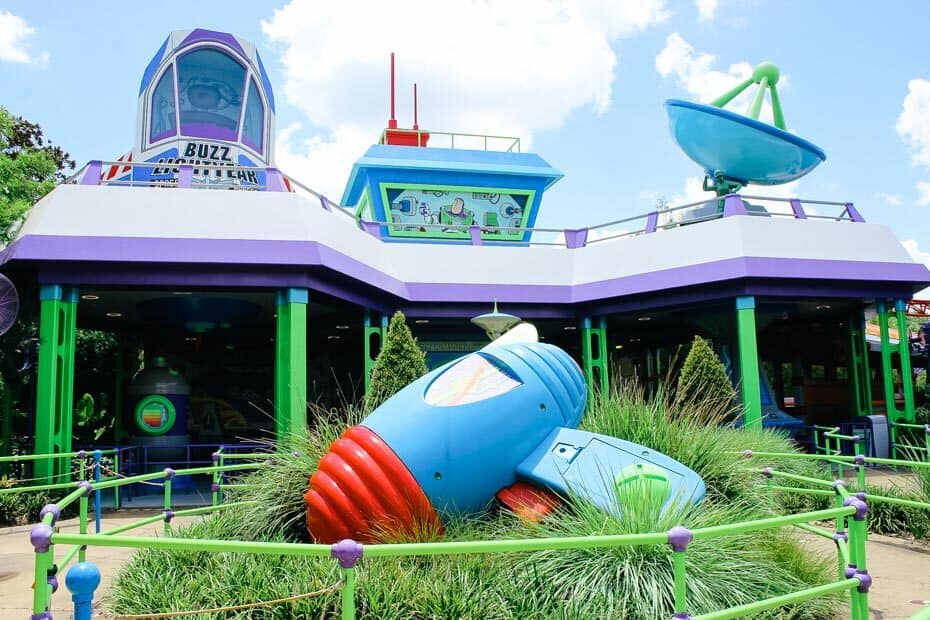 As the chart above indicates, Alien Swirling Saucers has a height requirement of 32″, and it also spins. With that being said, the ride isn't your average spinning attraction. I
The attraction moves in kind of a hoisting motion where the arm of your vehicle tends to throw you out and then pull you back in. A kind of sped-up version of "You've Got a Friend in Me" plays in the background. Swirling Saucers is the kind of attraction that makes you laugh in a good way.
Each ride vehicle seats two to three guests across the row. There is a seatbelt to secure your entire party. A cast member will come by to make sure everyone is secure before the ride starts. Watch out for the alien guiding your vehicle.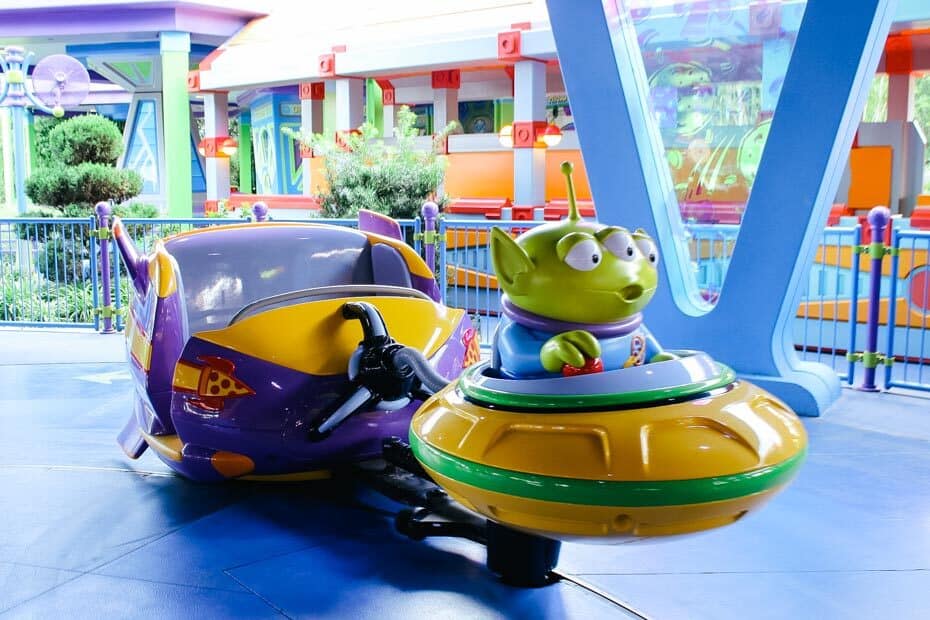 Wait times for this attraction are lower until mid-morning and later in the evening after sunset. In most cases, 30 minutes or less will be a reasonable wait time to experience this attraction.
I wouldn't recommend waiting any longer than that.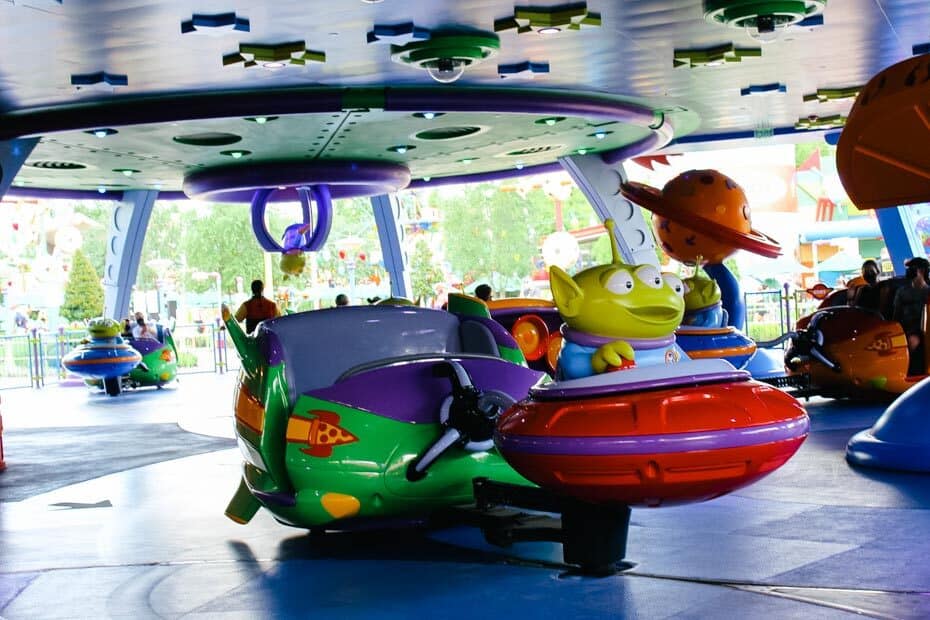 While most of the queue is partially covered, this is an outdoor attraction. Swirling Saucers does close in the event of inclement weather.
For a little different spin, make sure to ride it at night. Everything in Toy Story Land lights up, including Alien Swirling Saucers. The place has an entirely different glow to it after the sun sets.
And since this is a spinning attraction, don't be surprised if you run into me there! I love it!
Additionally, you may enjoy these other Hollywood Studios attractions in the nearby area:
Resorts Gal provides complete resort reviews for the resorts at Disney. You can browse the entire list here. Or you might enjoy one of these resorts within walking distance to the park.
Do you like to ride attractions like Alien Swirling Saucers? Leave a comment below with your thoughts.