Disney Junior Dance Party at Hollywood Studios
The Disney Junior Dance Party is once again in full swing at Hollywood Studios in Walt Disney World. The experience offers an excellent opportunity for children to let loose with some of their favorite characters.
Going into the dance party, I have to admit I didn't have a clue as to what to expect. Upon leaving, I realized the value of this interactive stage show to younger Disney Junior fans and parents.
While the Disney Junior Dance Party has returned, it is a modified experience. This article was updated for 2022.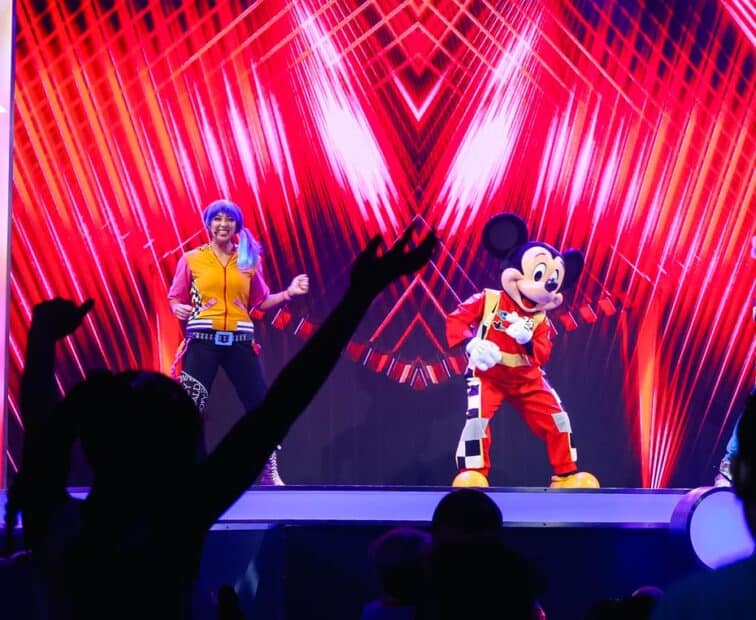 In this review, we'll take a look at the Disney Junior Dance Party at Hollywood Studios in full detail. You can reference the chart below for a quick overview.
| | |
| --- | --- |
| Disney Junior Dance Party | Hollywood Studios Attractions |
| Location: | Animation Courtyard |
| Disney Height Requirement: | None |
| Genie+ Eligible | Not needed |
| Ride Type: | Dance Party |
| Seats Per Vehicle: | NA |
| Rider Switch at Disney: | NA |
| Good For: | Children |
| Scare Factor: | None |
| Must-Do List: | Yes, for smaller children |
| Perfect For: | Disney Junior Fans |
| Special Mention: | Kids will love it, and it's a good place to let them be kids! |
Disney Junior Dance Party
Who is the Disney Junior Dance Party for? Anyone who is a fan of the following:
Mickey and the Roadster Racers
Vampirina
The Lion Guard
Doc McStuffins
Believe me, if your children watch any of these famous Disney Junior cartoons, they will love this dance party, and parents, you will be happy for the break. Plus, it's a lot of fun. I went by myself, and all I could think toward the end is how much my four-year-old nephew would love it.
The Disney Junior Dance Party is located in the Animation Courtyard at Disney's Hollywood Studios. For reference, it's just outside to the right of Star Wars Launch Bay.
It's also the last in a lineup of Disney Junior character meets. I have a full review of all the Disney Junior characters that meet here in the Characters tab at the top of the menu.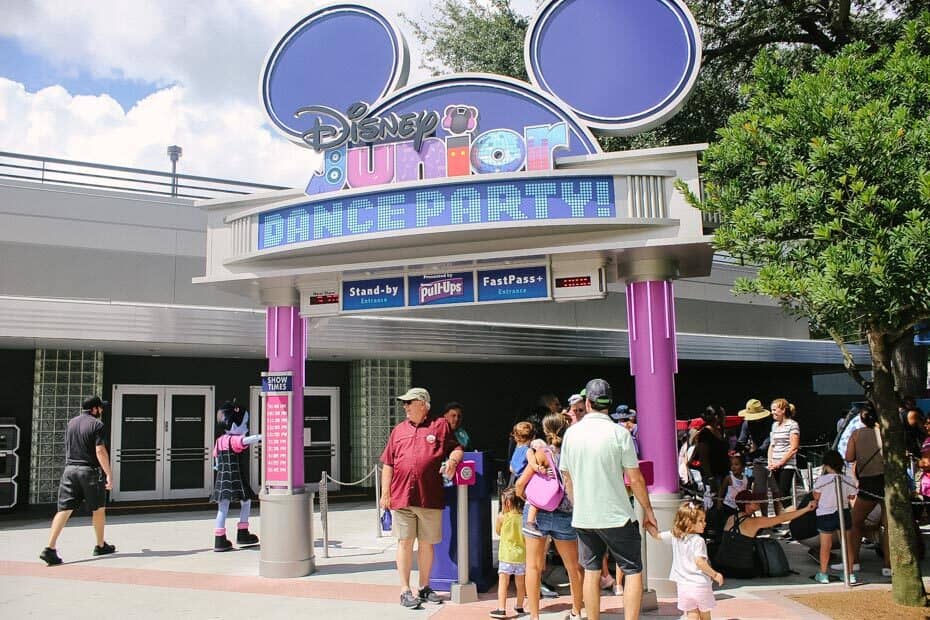 Below is a list of the showtimes on the day of my visit. These showtimes should be fairly standard. As always, make sure to check the Hollywood Studios times guide or My Disney Experience app on the day of your visit for exact timing.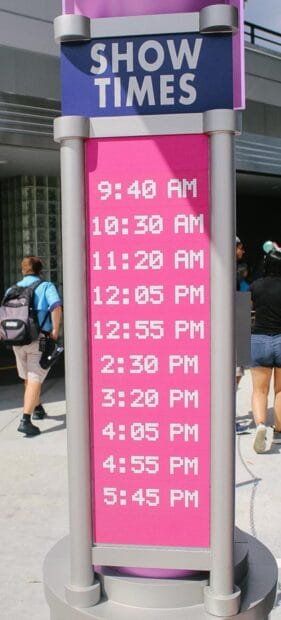 The Disney Junior Dance Party is approximately 25 minutes long. Some of this time includes waiting for the show to begin. However, the show itself is fairly long for what it is and keeps children engaged.
Related: Beauty and the Beast Live on Stage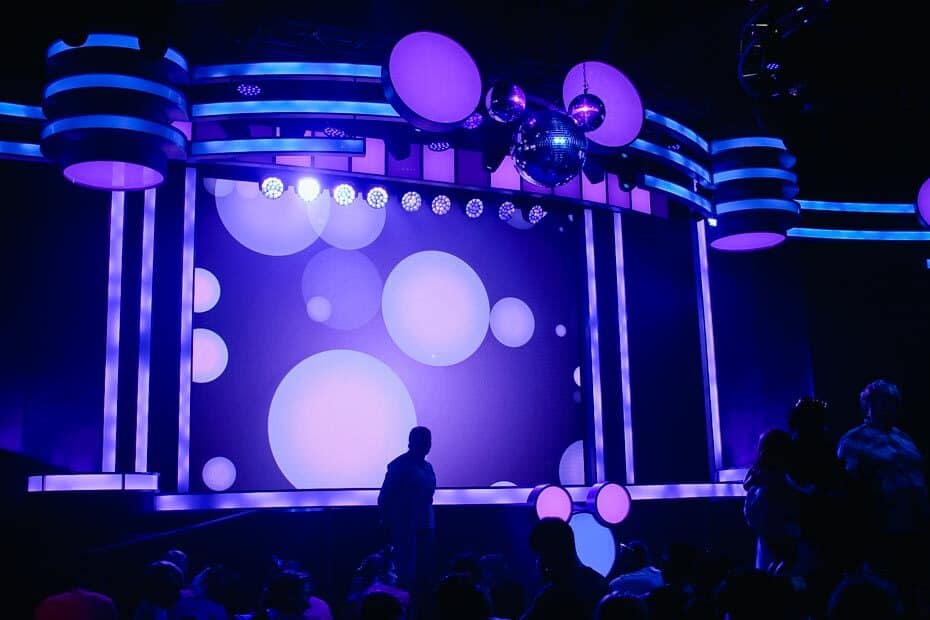 Additionally, it's important to remember that the Disney Junior Dance Party closes earlier in the day than other attractions. So if it is a priority, make sure to get over this way in plenty of time to see it.
Once you enter the indoor dance party area, they instruct everyone to sit. Parents, there are a few benches toward the back of the room. If there's a crowd for the show, most will end up on the floor.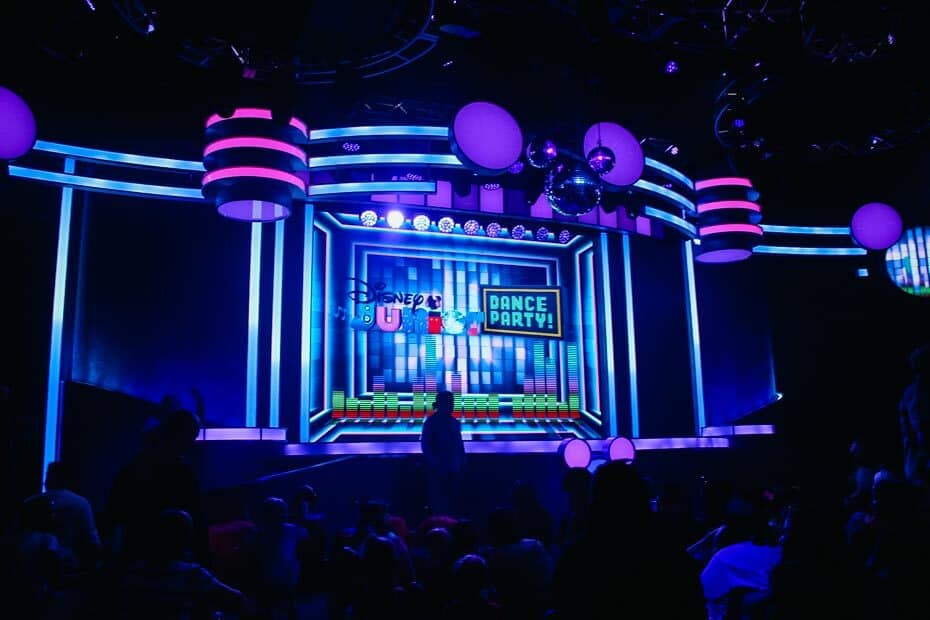 Initially, the host of the show, DJ Deejay, comes out to greet everyone. She is rocking some fun hair colors and a fresh wardrobe.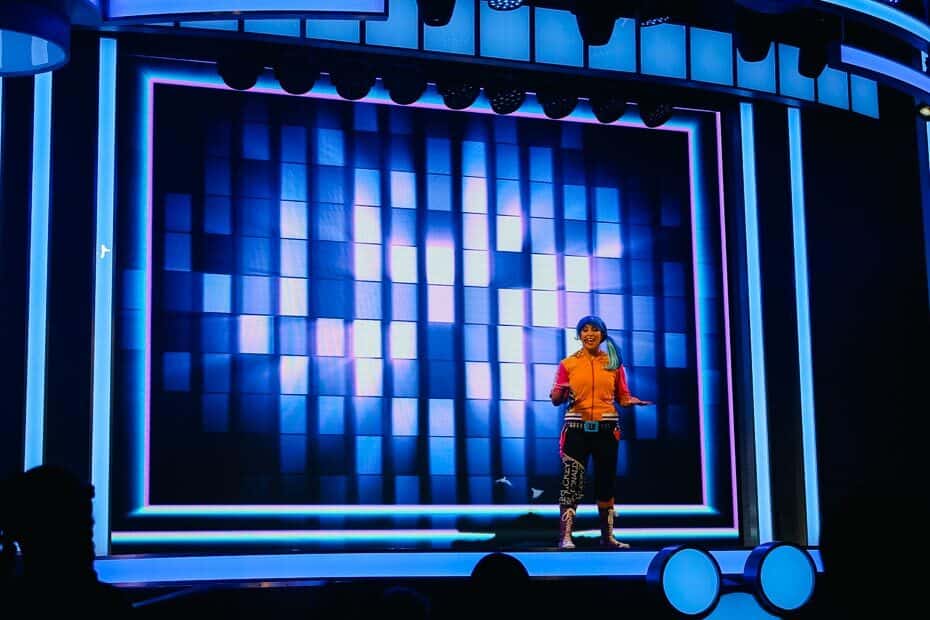 She will be joined shortly by co-host Finn Fiesta. Finn has a bit of a parlor trick up his sleeve to share with everyone soon.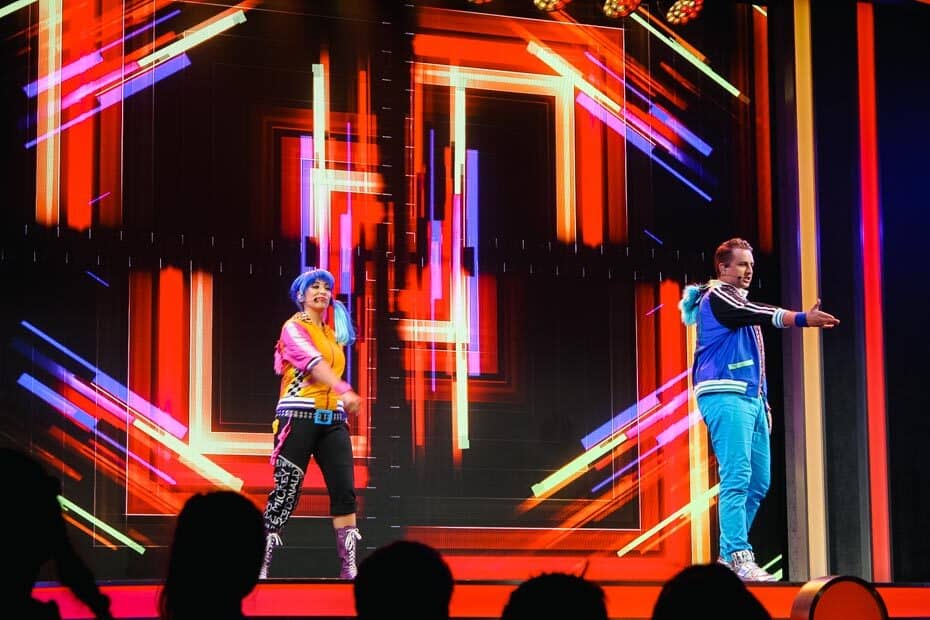 Here are some of the screens around the room, and at various times during the dance party, your family might appear on them. I don't know about you, but it was for sure a big deal for me to see myself up on the big screen like that. If I had been anywhere other than Hollywood Studios, I might not have been able to get over my ego trip.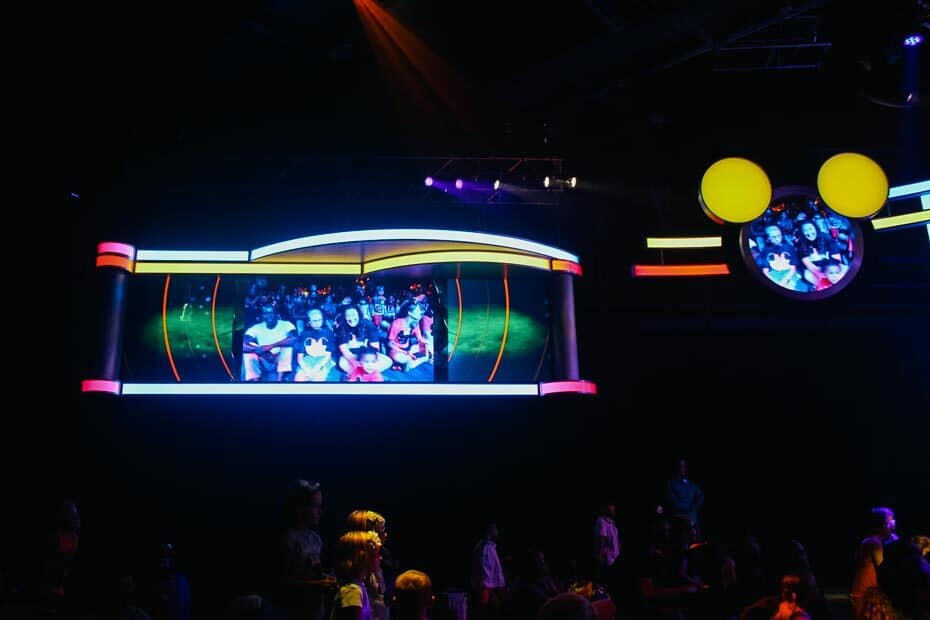 Toward the beginning, there is an appearance by Mickey and the Roadster Racers. They are presented as a cartoon on the screen and are racing to meet you at the Disney Junior Dance Party. The only thing is the roadsters are running late and don't think they will make it in time.
Meanwhile, Vampirina appears on the screen, and this is where things start to get a little tricky. Finn Fiesta decides that cartoon Vampirina should visit the Disney Jr Dance Party in real life! So he and DJ Deejay need you to help!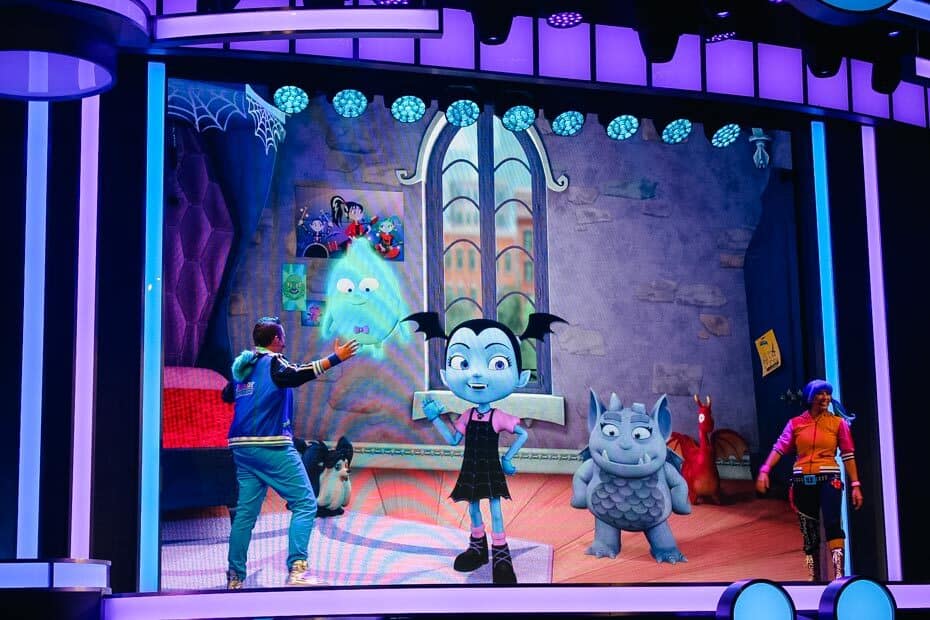 You are going to "spin" them in! Yes, they had me at spin! DJ Dance Party is my new all-time favorite attraction except when I'm riding Slinky Dog Dash in the rain or maybe Mickey and Minnie's Runaway Railway.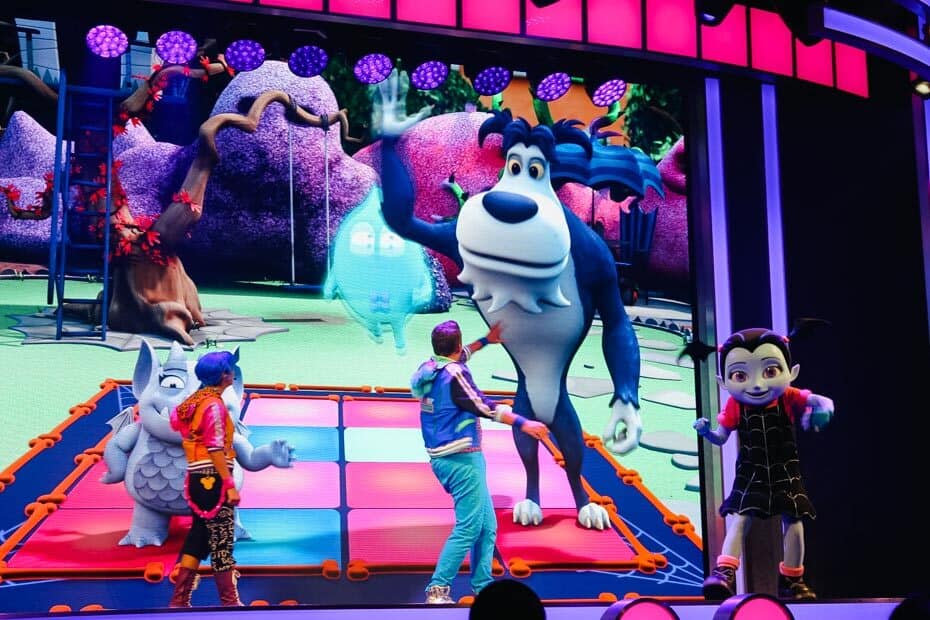 But what do you know? Their trick actually works, and the next thing you know, Vampirina is moving and shaking on the dance floor.
Below after Vampirina exits the dance party, there is a moment of bubble drops. This is an amusing element, and at another point, they have a Fall colored leaf drop.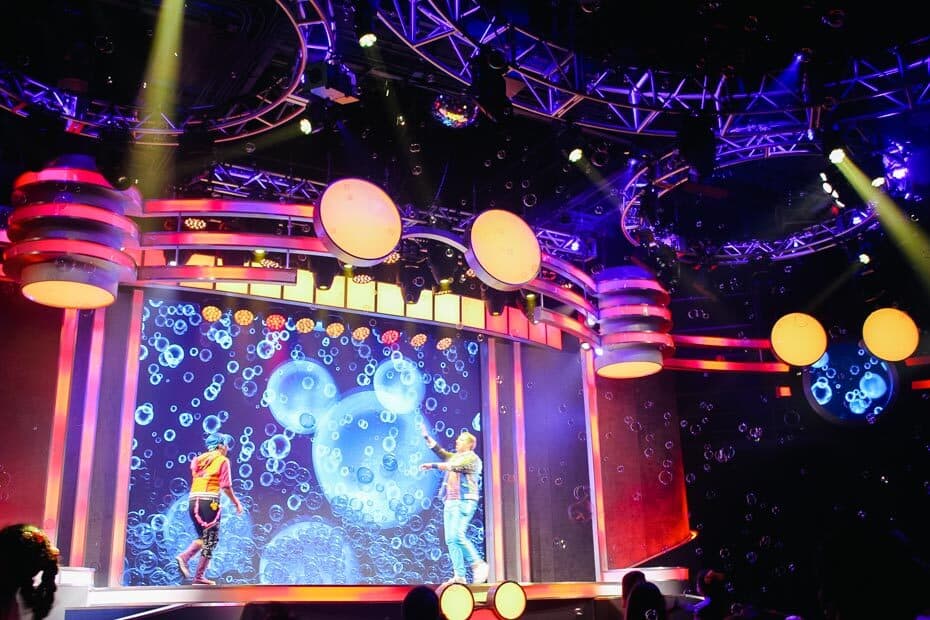 Next up, the one and only Doc McStuffins appears on the screen, and now that you all know the trick, you can help, "Spin her in!"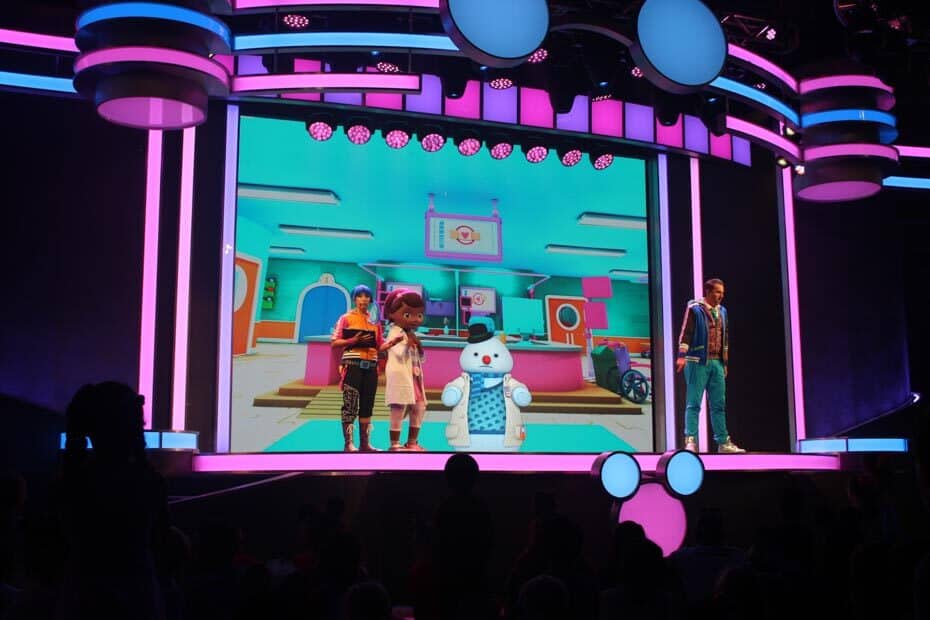 Her snowman friend has a bit of a cold. He even sneezes at one point, and what do you know? Snow! I actually believe it's only soap suds; we are in Florida after all.
That's also why we have Olaf giving out warm hugs in Hollywood Studios over behind the Hyperion Theater. If you are looking for everything Frozen, I have a full Frozen at Disney World review.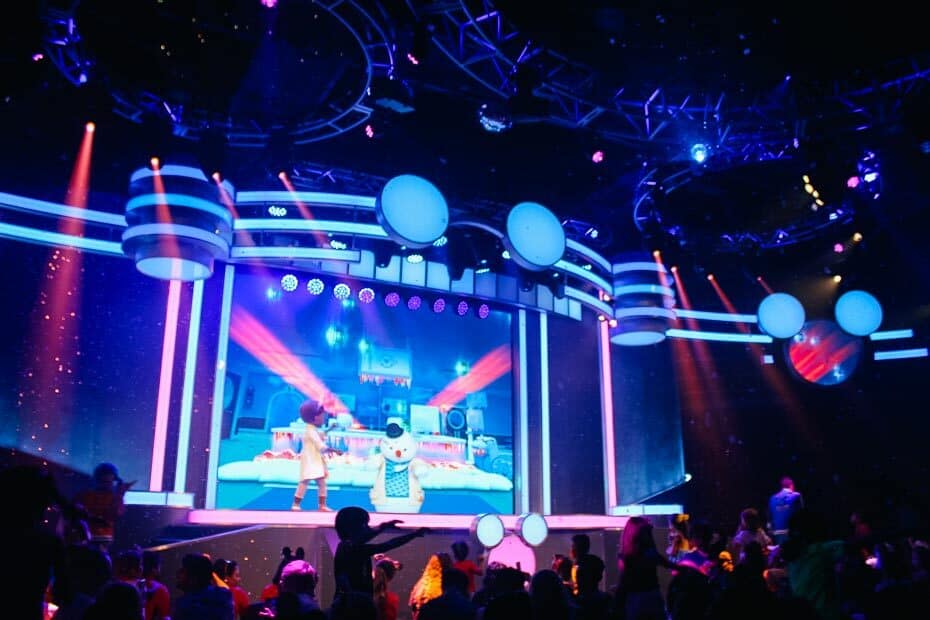 Anyway, before you know it, Doc McStuffins has taken a spin back to the screen. They wave goodbye, and it's probably time to check in with Mickey and the Roadster Racers. Unfortunately, they haven't made it to the Disney Junior Dance Party yet, and time is running out!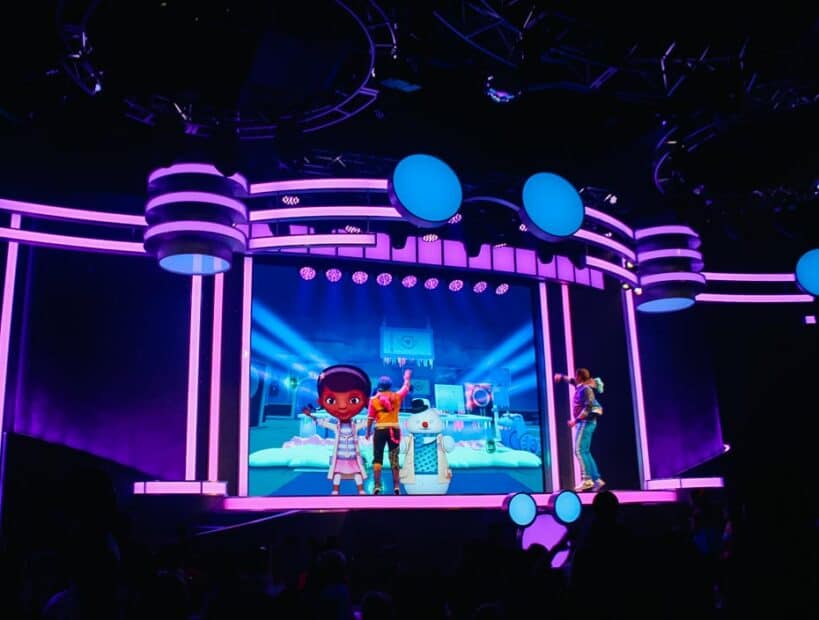 As you near the end of the dance party, there's an appearance from the ever-so-popular Lion Guard cartoon. Even I'm familiar with The Lion Guard cartoon from the Disney Channel.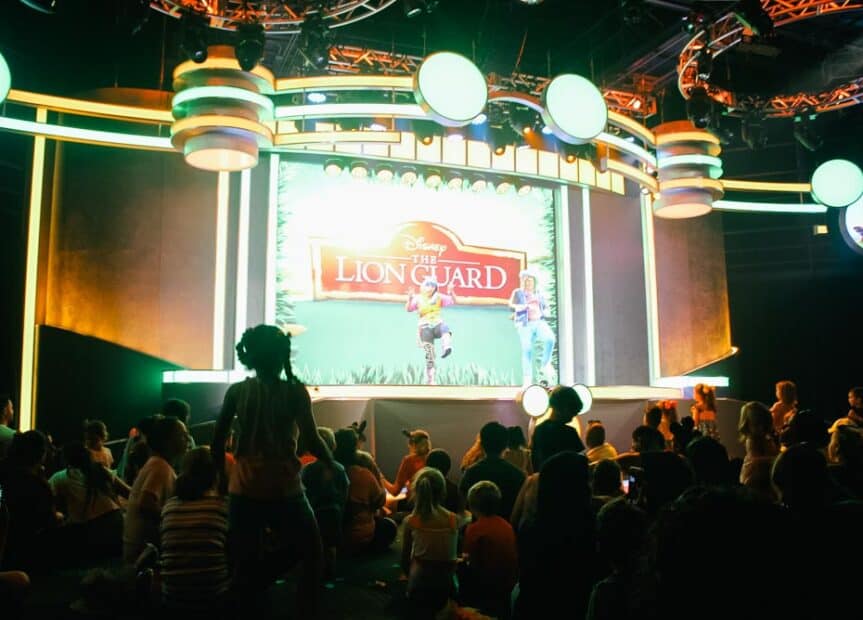 Timon is the next guest waiting for you to spin him into the party.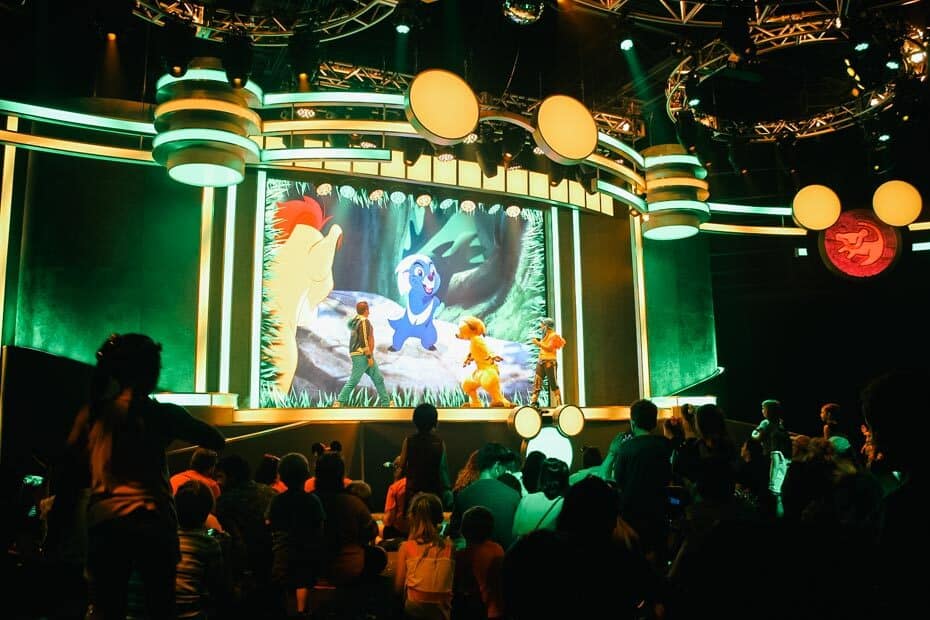 He joins the party for a song and dance. You may notice in some of the pictures that kids are up dancing while others stay put on the floor. I imagine this is the case with most shows. Everyone is encouraged to participate, but there is no pressure for sitting on the sidelines either.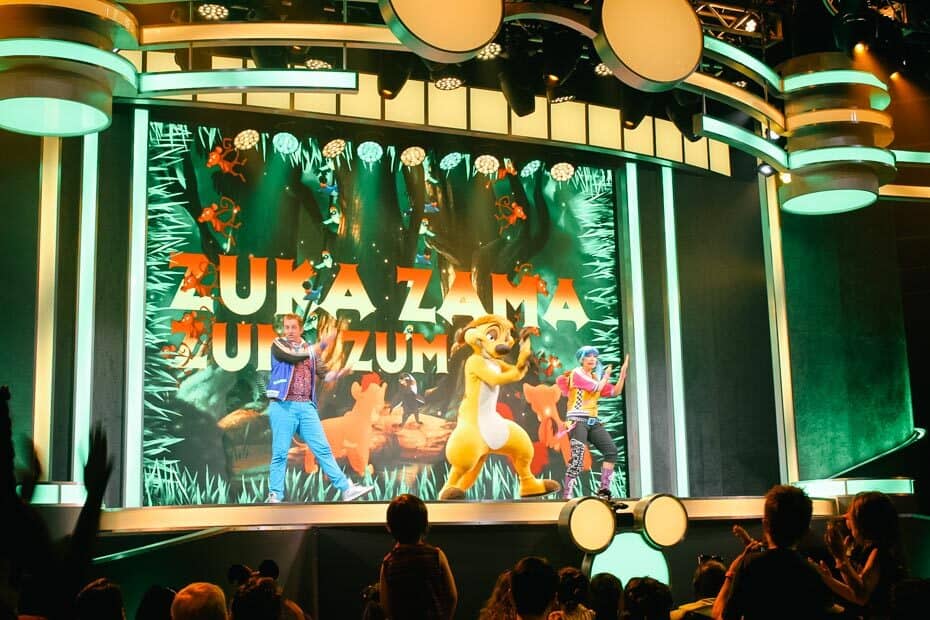 The show provides a good opportunity to be around characters in more of a relaxed environment. By relaxed, I mean relaxed for kids; it is a dance party after all.
At the end of the Timon-segment, the time has nearly run out! But as most of you know, while at Disney, there's always one person you can count on…..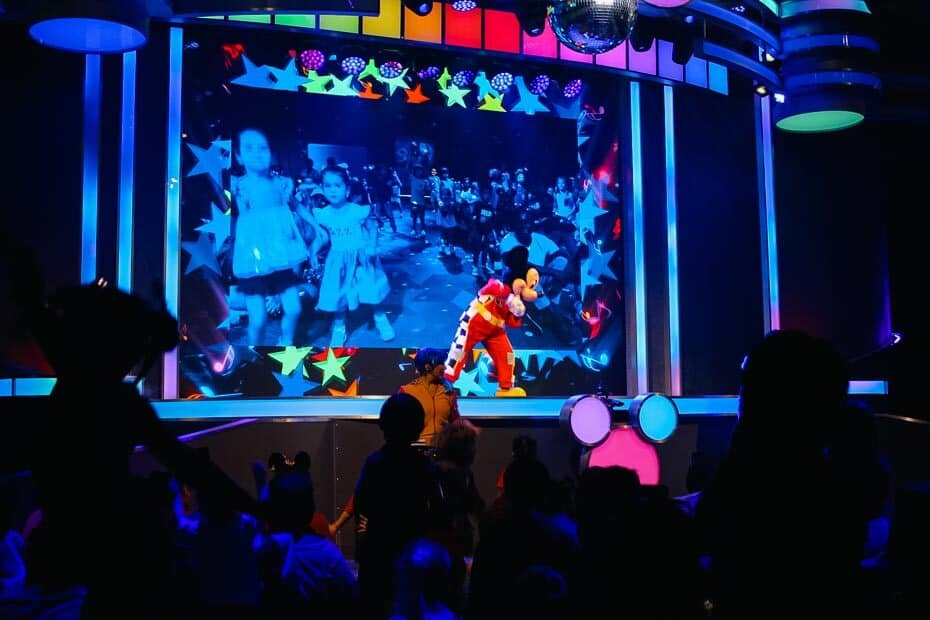 And that's Mickey Mouse! Appearing as the Disney Junior Mickey Mouse from Mickey and the Roadster Racers!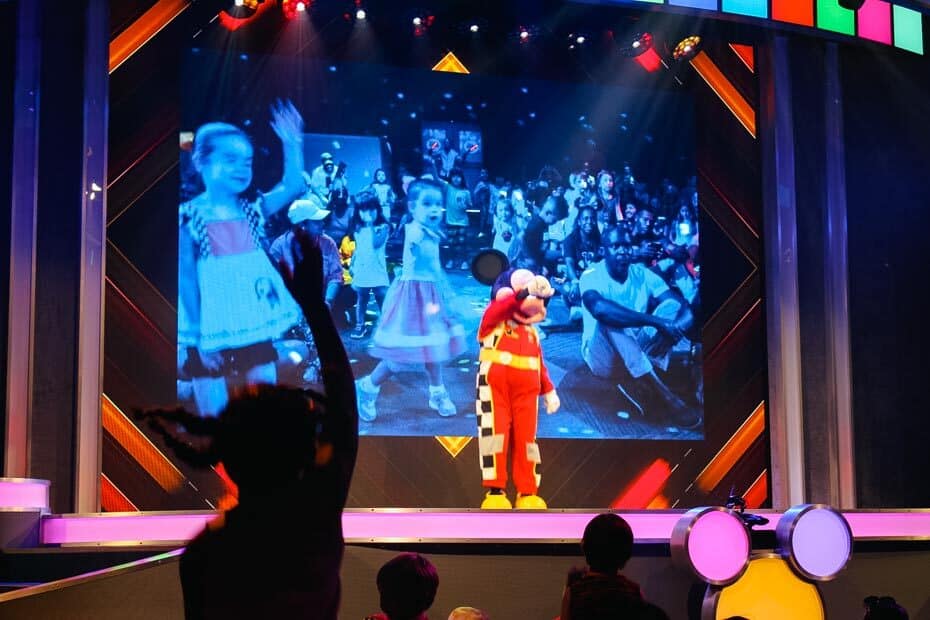 He offers a song and dance to wrap up the show's finale.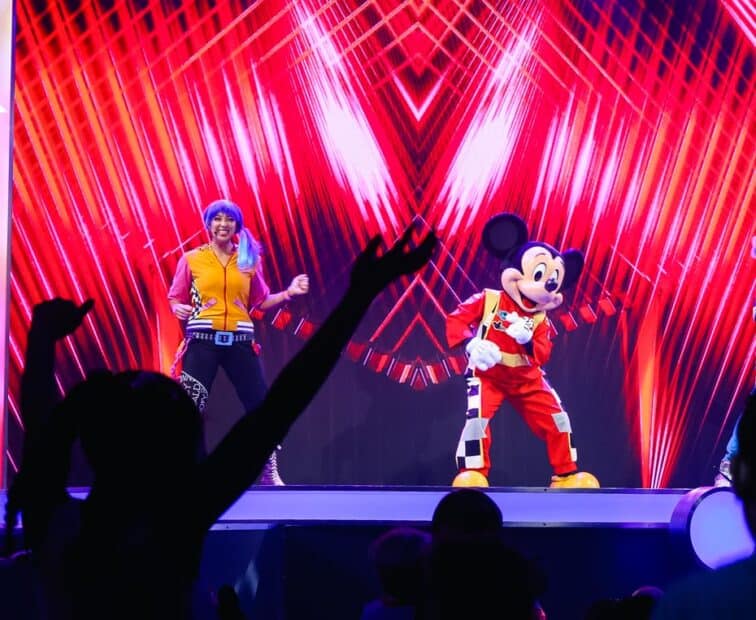 Here are a few more pictures of the main mouse himself. You can tell everyone is excited he made it to the dance party!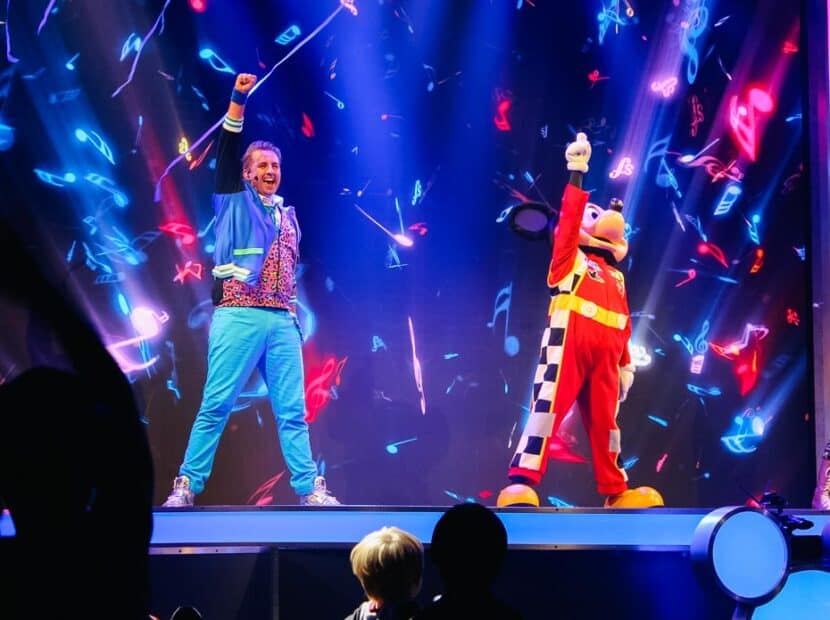 I'm at the point I don't know what else to say about the experience other than it is cute as cute can be. If you have a teenager, will they enjoy it? No! They can hang out at Star Wars Launch Bay next door while you dance the day away.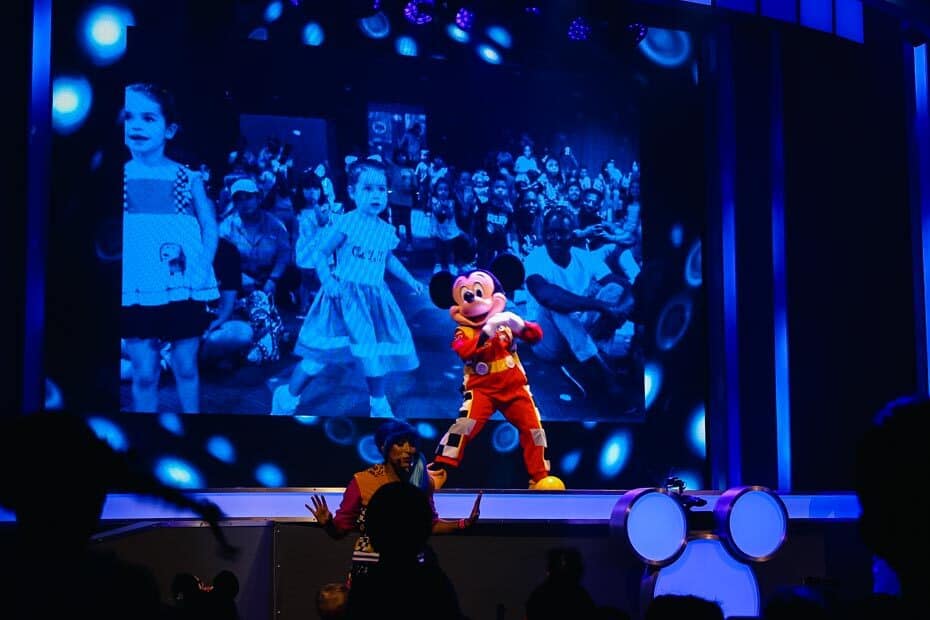 I will add, though, that these types of things sometimes bring wonderful, unexpected memories. Disney is kind of a place you can let your hair down and be a kid again.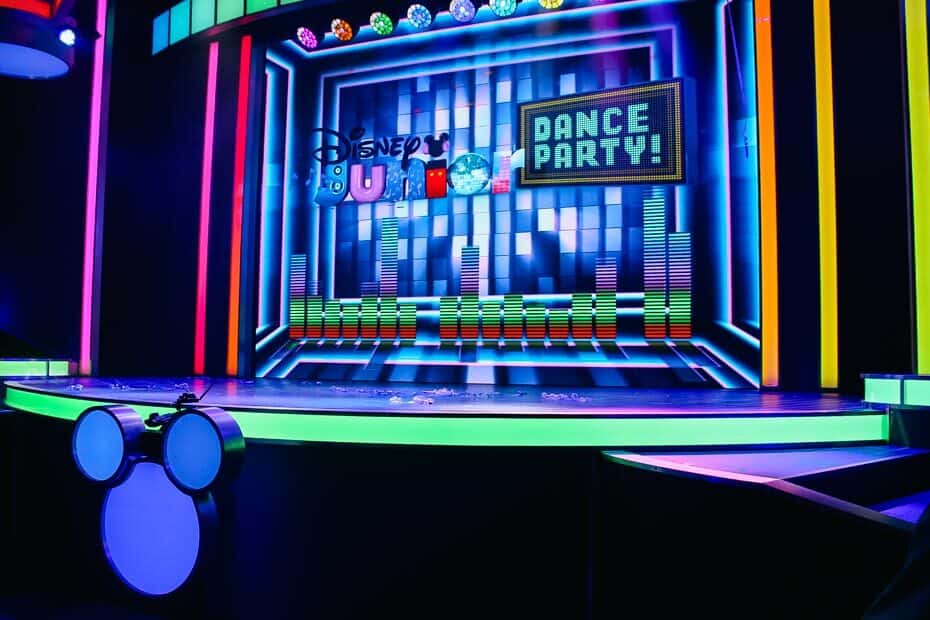 Or at least your children can! For more reviews, I have a full list of Hollywood Studios attractions here or you might enjoy these individual reviews:
Additionally, if you're planning a vacation, you might enjoy browsing our Disney World Resort Reviews. Some of the resorts closest to Hollywood Studios are located on the Disney Skyliner. They include:
Hope you'll get a chance to enjoy the Disney Junior Dance Party on your vacation! I have a feeling you'll think it's a lot more fun than you initially expected.