Lightning McQueen's Racing Academy Review
Lightning McQueen's Racing Academy is an attraction at Walt Disney World's Hollywood Studios in Orlando, Florida. Fans of the Cars franchise will love the opportunity to see some of their favorites in this performance.
After experiencing Lightning McQueen's Racing Academy for the first time, I was impressed. While it's not considered a must-do, it's certainly enjoyable.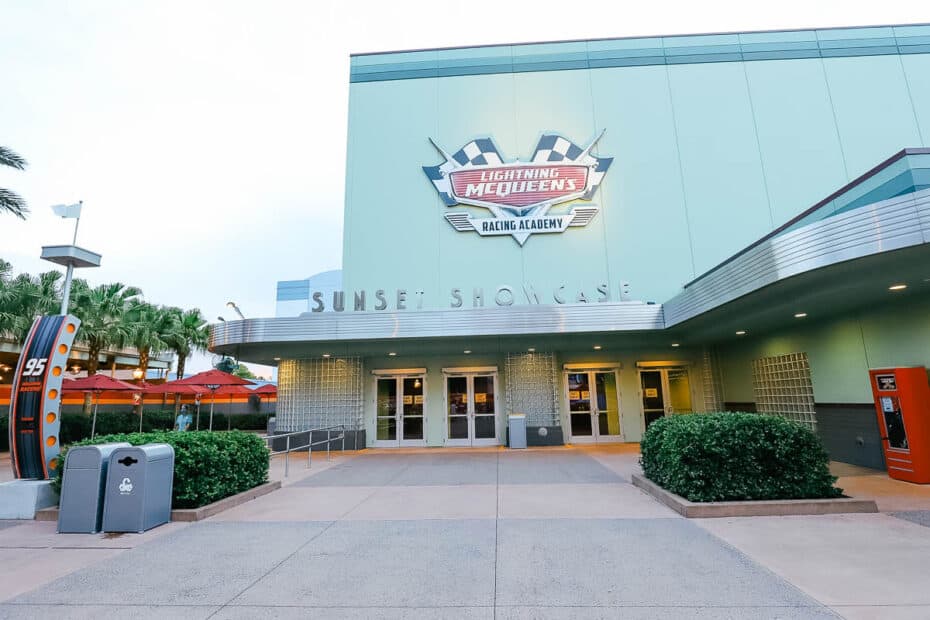 Below are a few quick reference details for Lightning McQueen's Racing Academy.
| | |
| --- | --- |
| Lightning McQueen's Racing Academy | Hollywood Studios Attractions |
| Location: | Sunset Boulevard |
| Height Requirement: | None |
| Disney Genie+ Eligible | Yes |
| Ride Type: | Theater Show |
| Seats Per Vehicle: | Theater |
| Rider Switch: | None |
| Good For: | Cars Franchise Fans |
| Scare Factor: | None |
| Must-Do List: | Low Priority |
| Perfect For: | All Ages |
| Special Mention: | A few Cars characters sit outside the theater. |
Lightning McQueen's Racing Academy
Lightning McQueen's Racing Academy is probably the most difficult attraction to find at Disney's Hollywood Studios. However, if you go all the way down Sunset Boulevard to the Rock 'n' Roller Coaster, you'll find the Sunset Showcase building just beyond the area.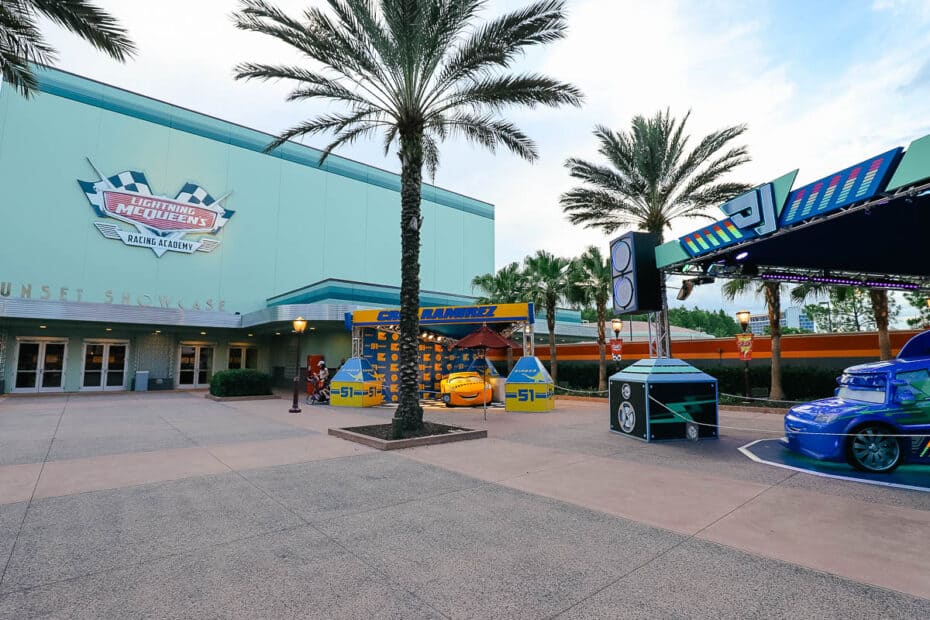 Racing Academy is approximately 10 minutes long, so there's not much of a time commitment to experience the show. The longest wait time will be for the next show to begin.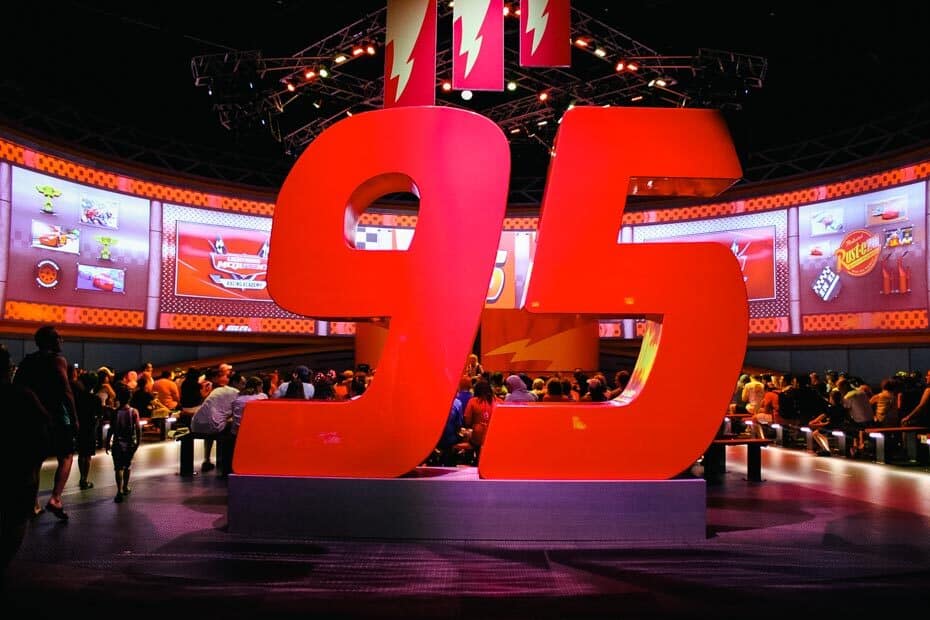 Inside, the screens wrap around the theater, similar to a circle-vision film.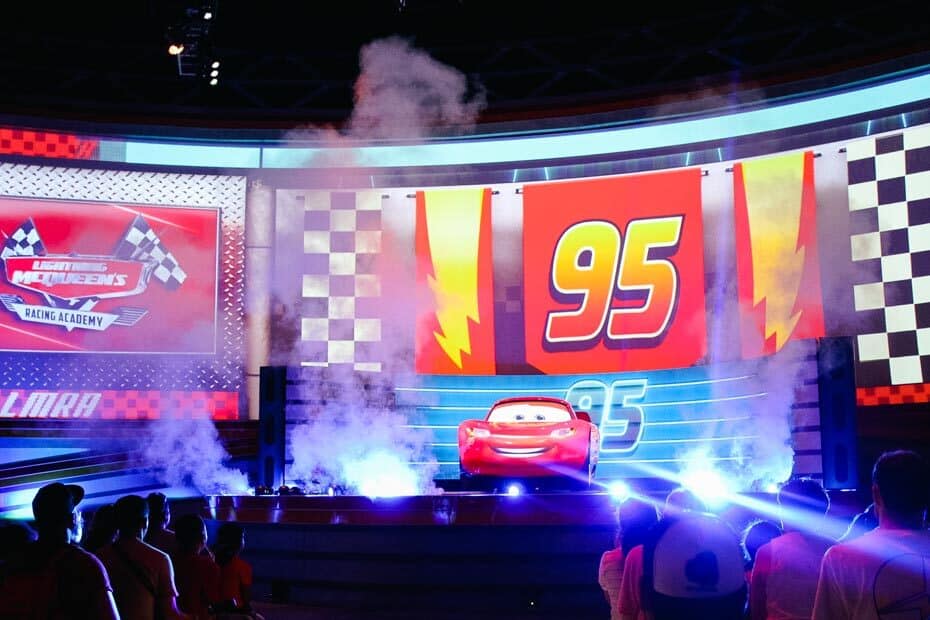 When the show begins, Lightning McQueen takes the stage and begins demonstrating a few virtual reality racing techniques. As usual, a few mishaps take place, leading up to a bit of fast-thinking on Lightning McQueen's part to get back on track.
This performance is charming, and I noticed most of the children (including my teenager, who is a big Cars fan) enjoying the experience.
Before or after the performance, you can check out the courtyard area, where a few cars are displayed. Some of them are available for photo opportunities.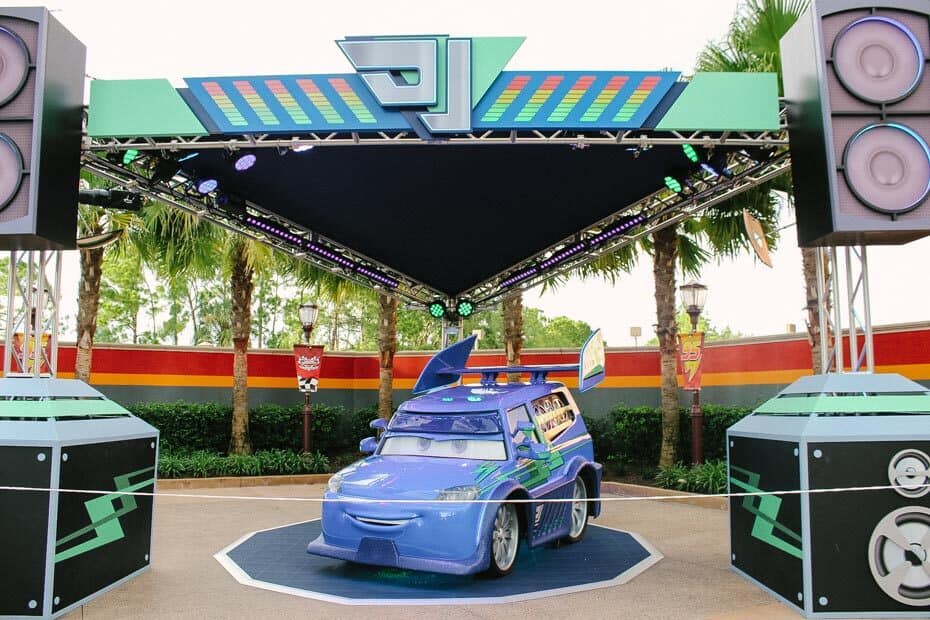 Lightning McQueen's Racing Academy can be best experienced during the afternoon or early evening. It makes a nice spot to take a rest from the heat.
If you have someone in your group riding Rock 'n' Roller or Tower of Terror with Disney Rider Switch, this is a good nearby place to hang out while they are gone.
Most children will thoroughly enjoy these kinds of experiences at Hollywood Studios. In fact, I find that the park tends to offer a lot of attractions and characters geared toward ages five and younger. For example:
Make sure to check out the complete list of rides at Hollywood Studios.
Additionally, we have a full list of Disney World Resort Reviews. The ones within walking distance or a Friendship Boat ride to Hollywood Studios include:
Do you have plans to experience Lightning McQueen's Racing Academy on your next vacation?