Liberty Square Riverboat at Magic Kingdom
This article discusses the Liberty Square Riverboat ride at Magic Kingdom in Walt Disney World.
"Welcome aboard the Liberty Belle!" That's how the narration begins as you embark down the Rivers of America on the Liberty Square Riverboat.
This beloved steamboat attraction has quite a history. Walt Disney originally came up with the idea to build a steamboat for Disneyland.
He enlisted the help of Admiral Joe Fowler, who oversaw the construction of the steamboat. That first boat was named the Mark Twain.
A duplicate attraction was built for Magic Kingdom Park. While it wasn't an original opening day attraction, it was close.
The Admiral Joe Fowler opened on October 2, 1971, a day after the park's grand opening. Walt Disney World's version was named to honor the man Walt hired to oversee the attractions.
Funny enough, in its first few years, Magic Kingdom didn't have enough attractions to meet the demands of guests. So, a second boat was added in 1973, the Richard F Irvine.
Unfortunately, the original Admiral Joe Fowler was damaged at some point, leaving Richard F. Irvine as the sole steamboat attraction. Then, in the 90s, Richard F. Irvine was renamed the Liberty Belle to make the name more relatable to the surrounding Liberty Square.
So, the current riverboat is the Liberty Belle. Fun Fact: now Magic Kingdom's two ferries are named Admiral Joe Fowler, in honor of the retired navy admiral, and Robert F. Irvine, the construction overseer of Walt Disney World.
Let's look at a few details for taking your own voyage on the Liberty Square Riverboat.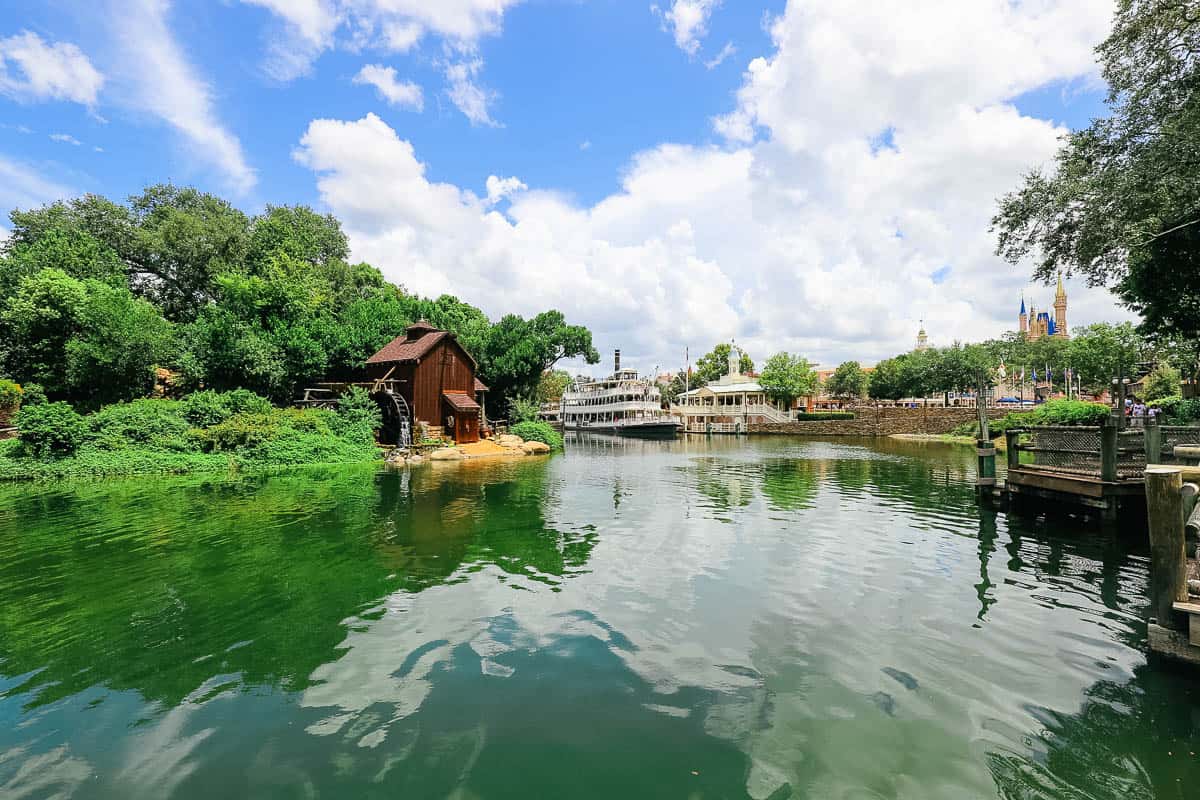 Here are a few quick reference details:
Liberty Square Riverboat
Magic Kingdom

Location:

Liberty Square

Height Requirement

None

Disney Genie+ Eligible

NA

Ride Type:

Slow-moving Boat

Duration:

Approx 17 minutes

Seats Per Vehicle:

3 Levels/Large Capacity

Rider Switch:

None

Good For:

Taking a Break
Nostalgia

Scare Factor:

None

Must-Do List:

Medium Priority

Perfect For:

All Ages

Special Mention:

Boat circles around Tom Sawyer Island
offering tremendous views.
*Guests may remain in a wheelchair or ECV to experience this attraction. A separate waiting area is available that loads on the lower level of the boat.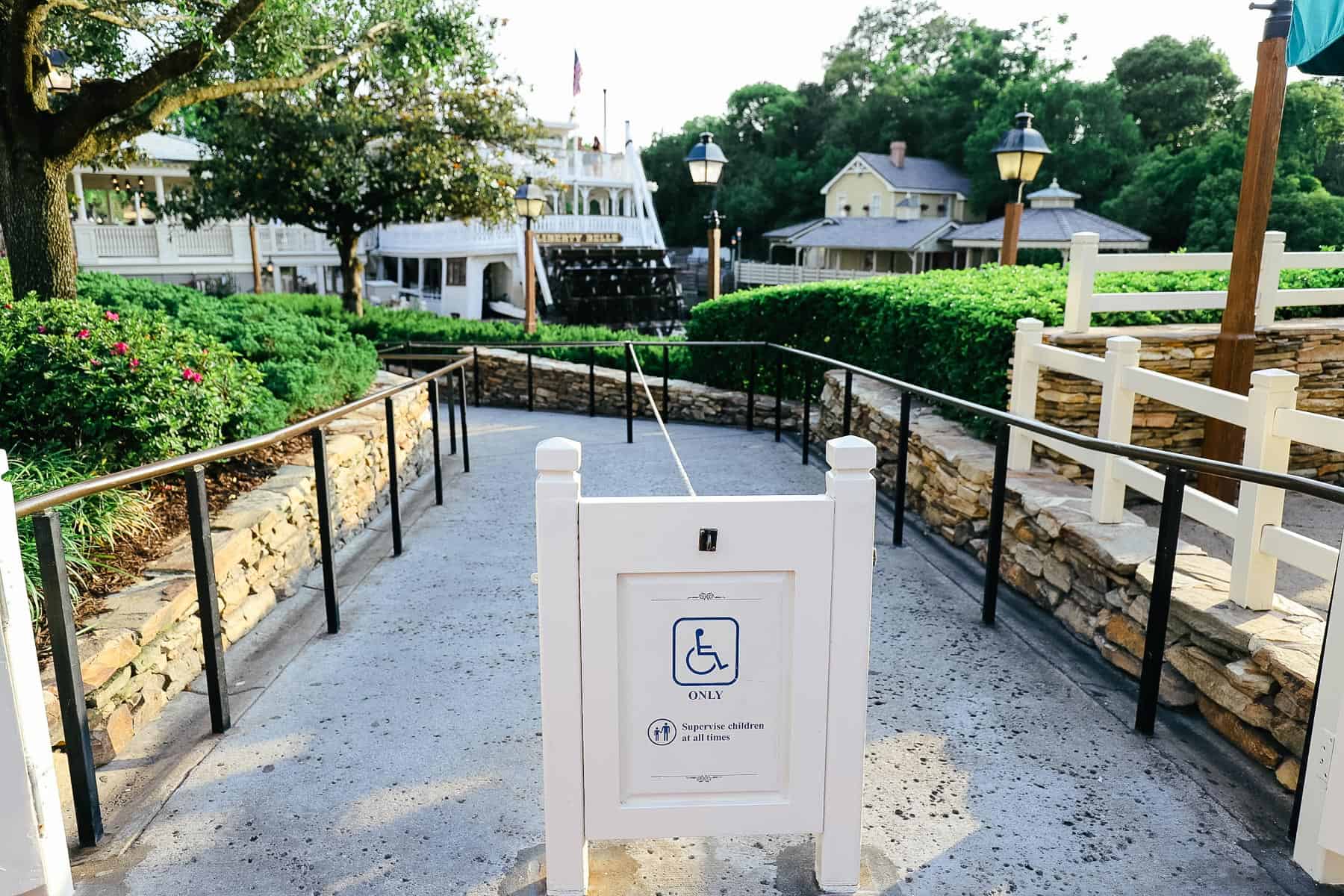 Liberty Square Riverboat
Magic Kingdom's Liberty Square Riverboat attraction is located in Liberty Square past Haunted Mansion and across the walkway from Columbia Harbour House.
There's a large covered entrance in front of the boat dock. If you were to see the boat docked and guests waiting to board, you can usually join the line and walk on in a matter of minutes.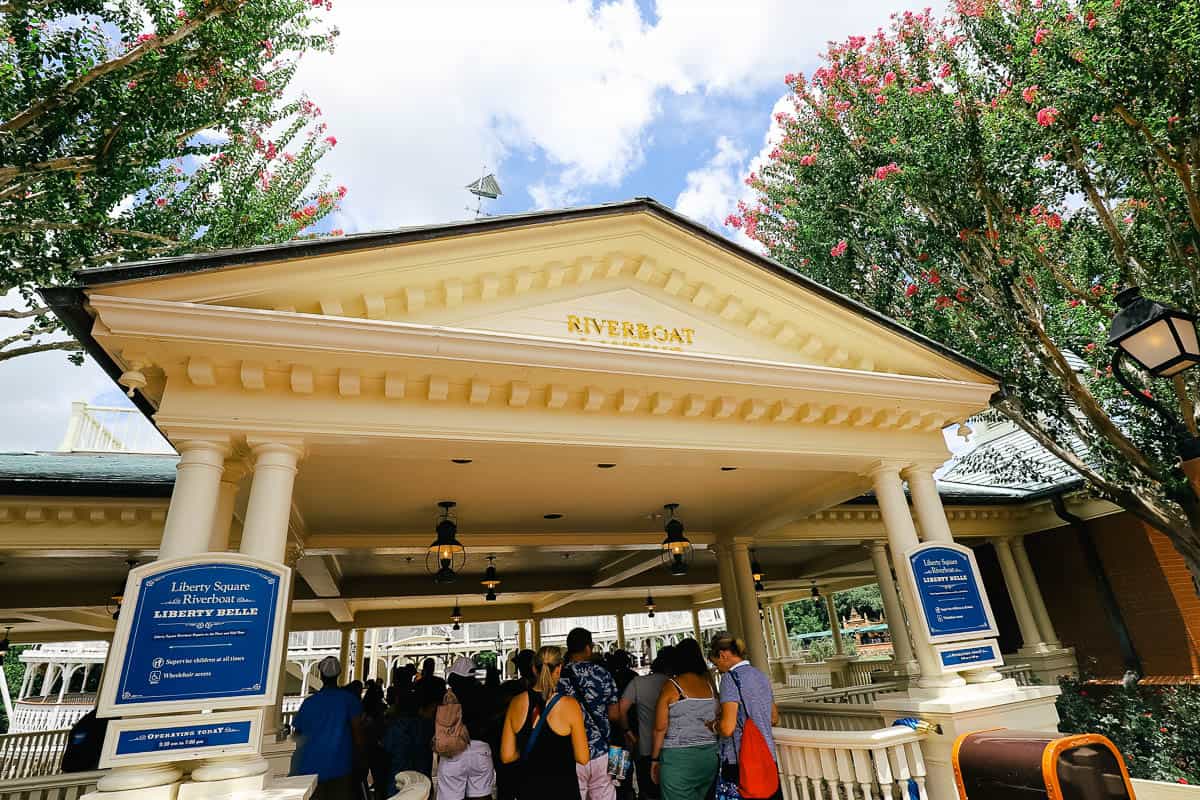 Liberty Belle departs every hour on the hour and the half hour. Typically, this attraction is open from 9:30 a.m. until 7:00 p.m. (or dusk).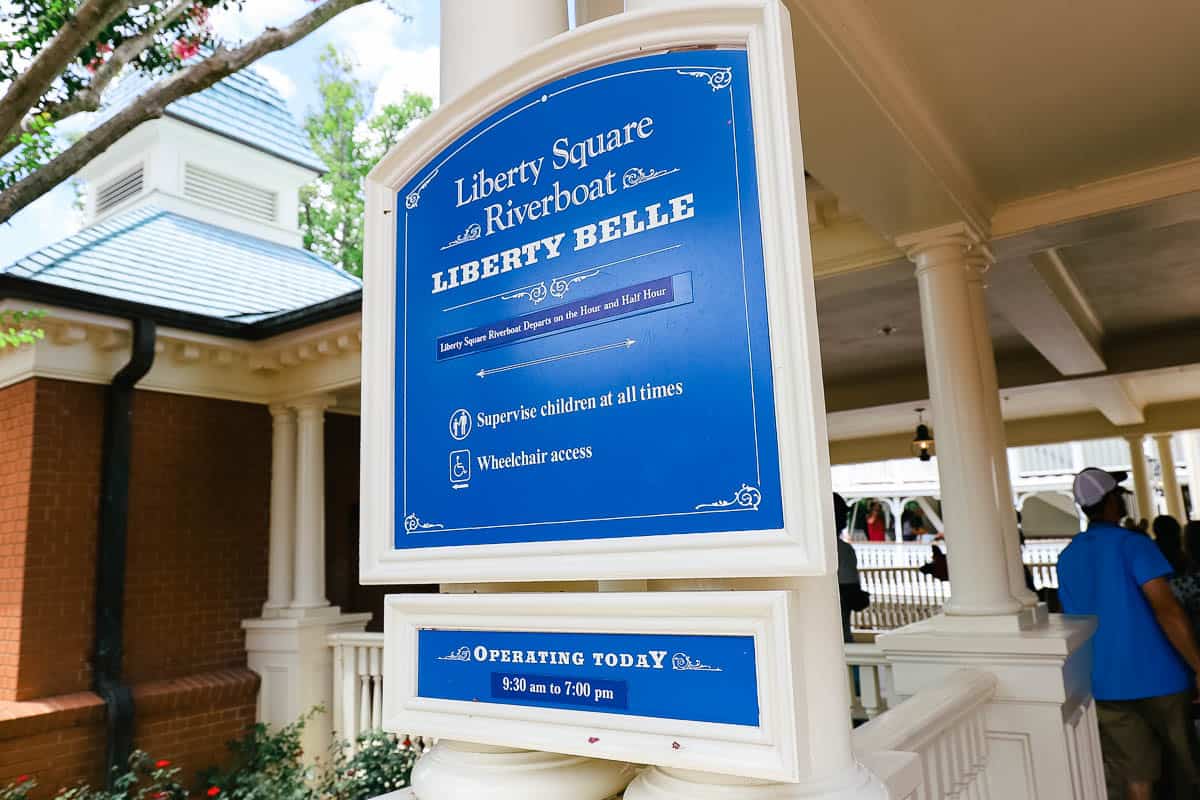 Here is a view of the waiting area from the boat. Most guests will board on the second-floor deck. Guests with wheelchairs load on the first floor. All guests will unload on the first-floor deck.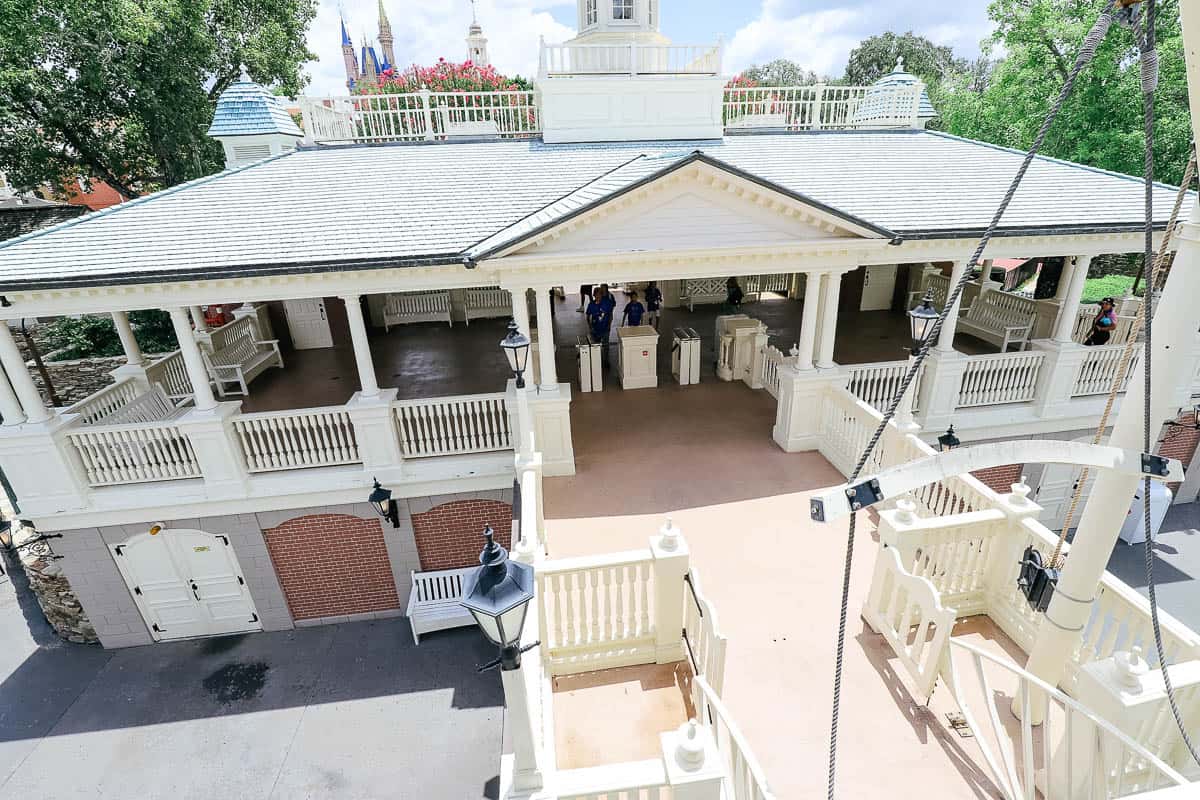 When you board the Liberty Belle, you'll have the option to go upstairs, downstairs, or stay on the middle deck.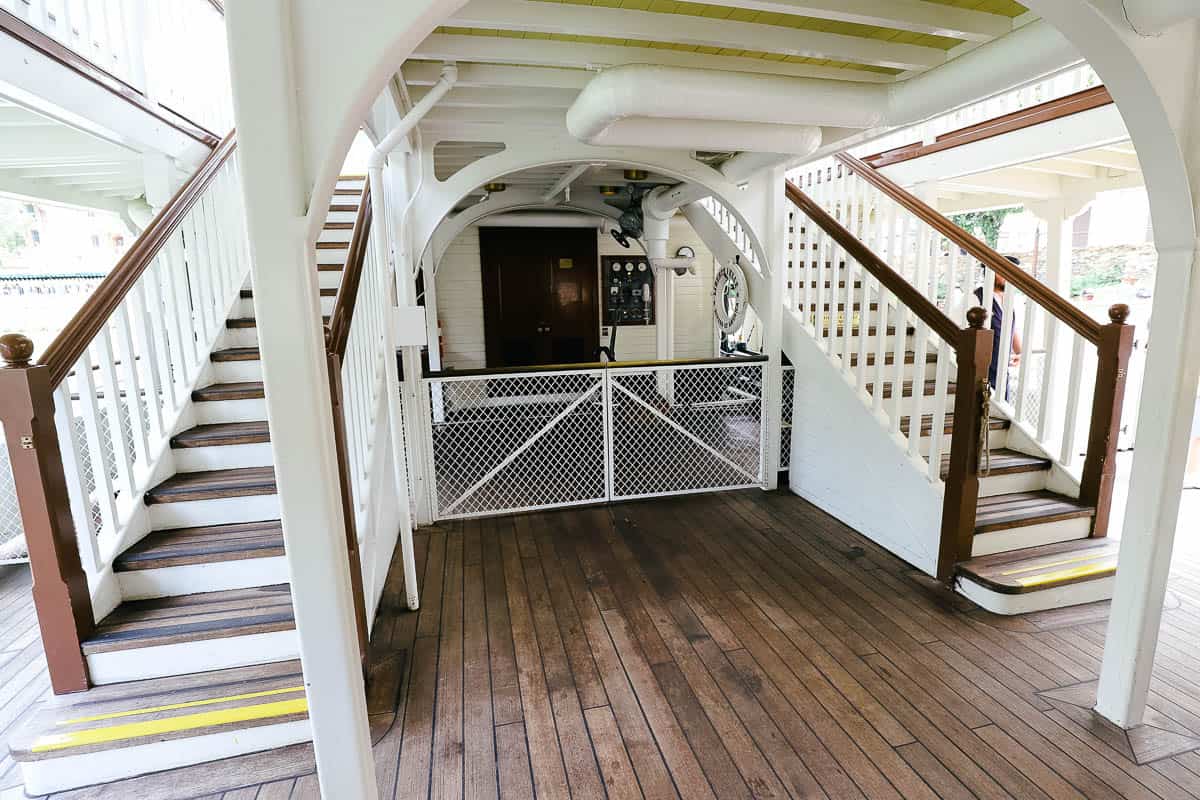 If it's not too busy, you might like to explore the steamboat.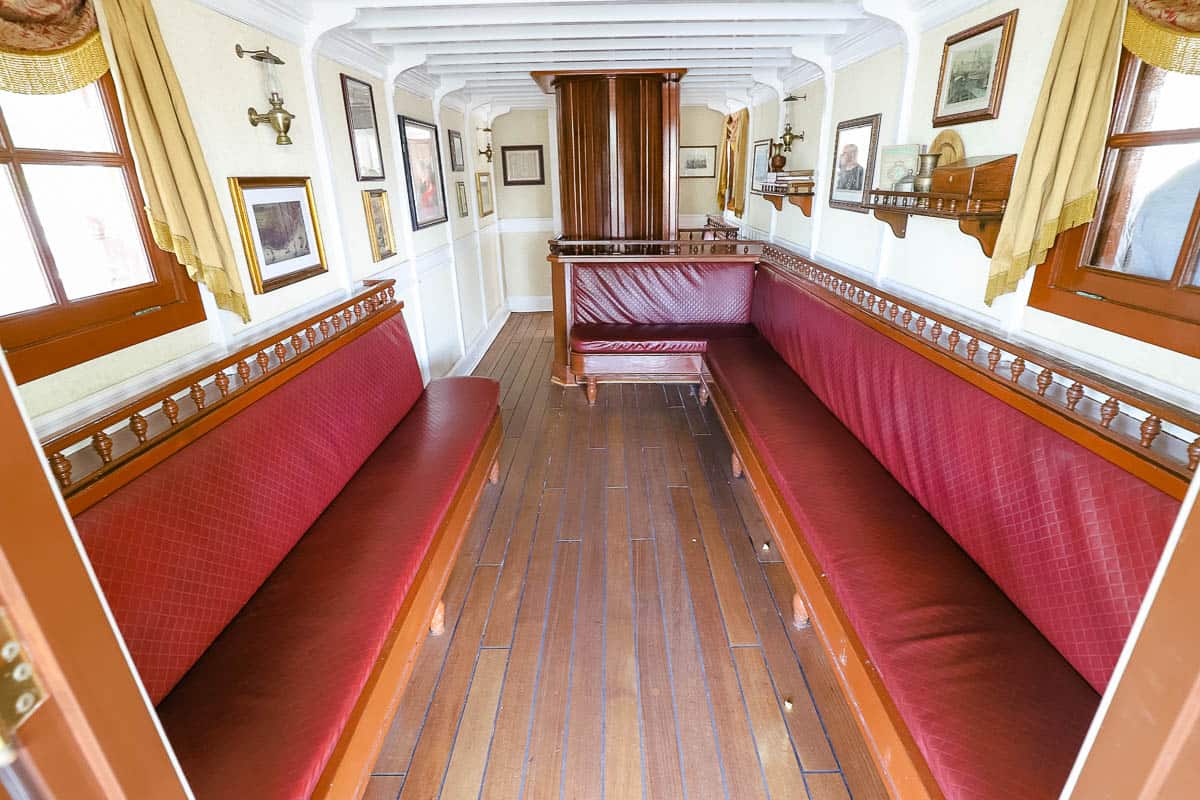 However, if you want to stay in the shade, you'll want to secure a spot quickly.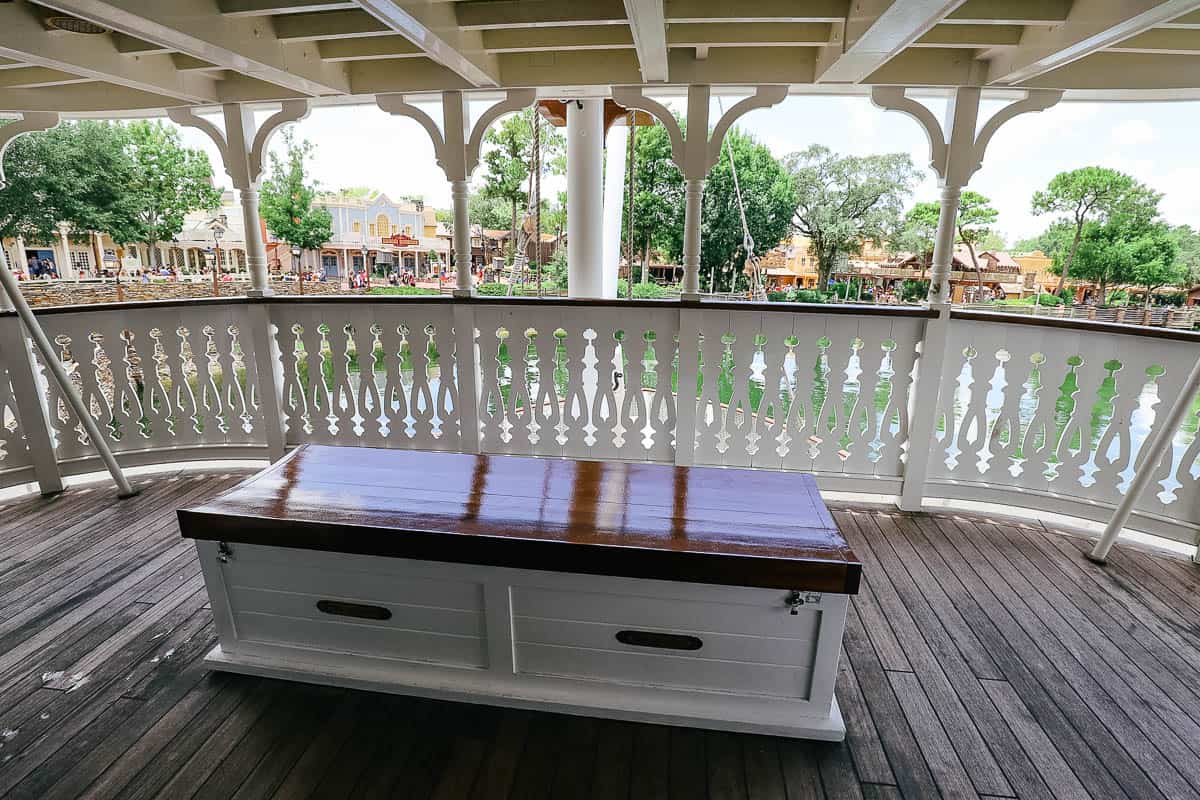 Or you might prefer a spot in direct sunlight.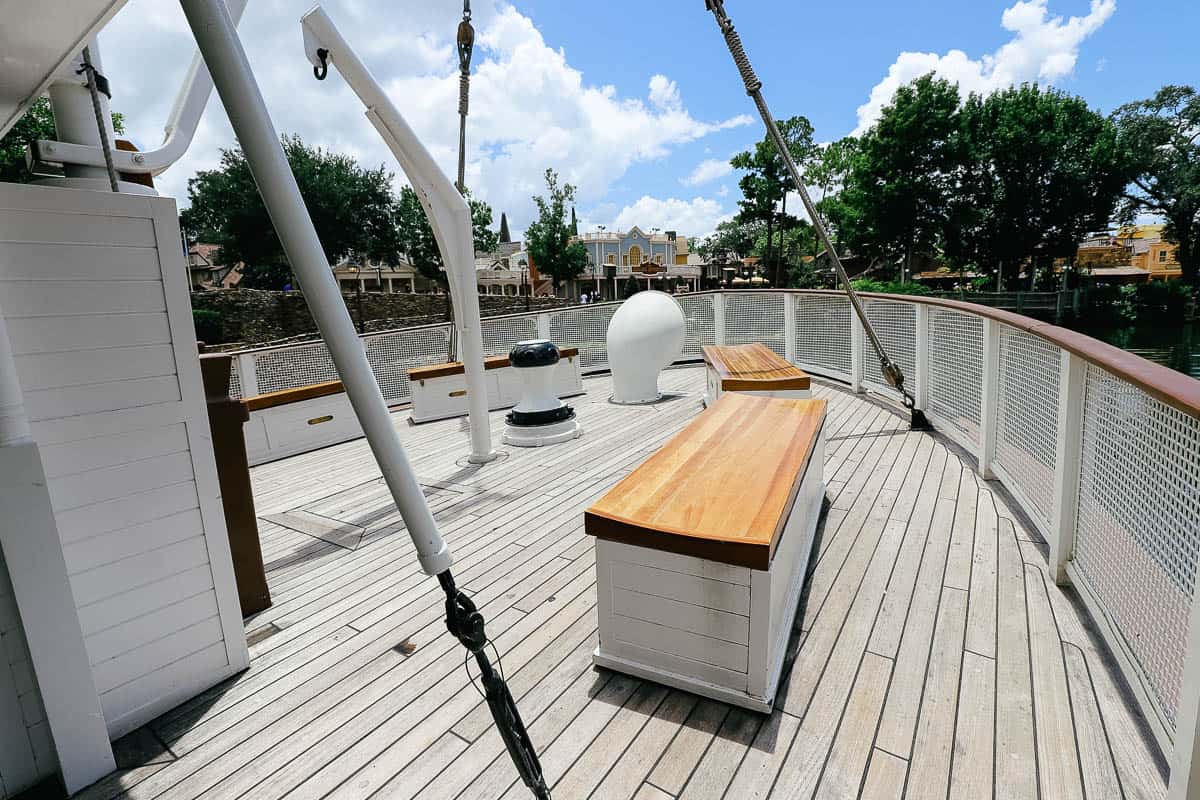 Whatever you decide, it's important to stand along the railings when possible. You're going to see several scenes during your trip down the river.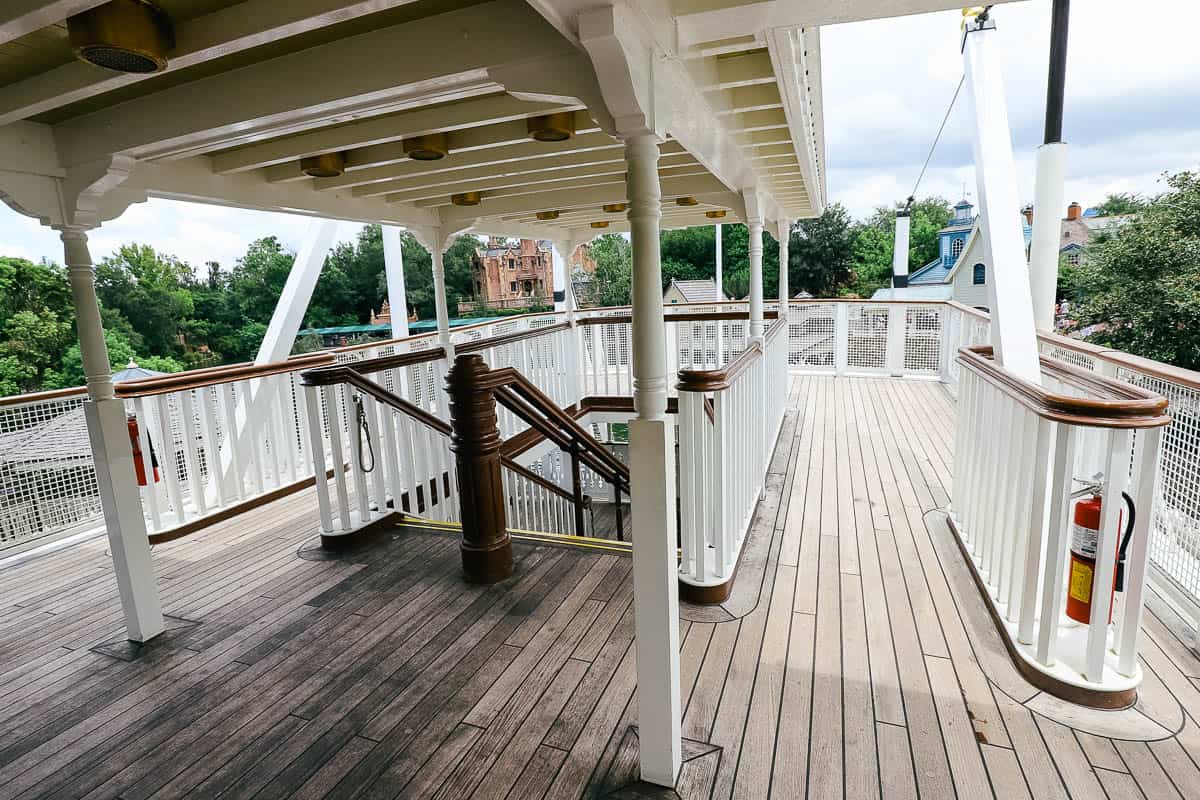 It takes approximately 17 minutes to travel full circle around Tom Sawyer's Island. One of the first sights you'll see is Harper's Mill.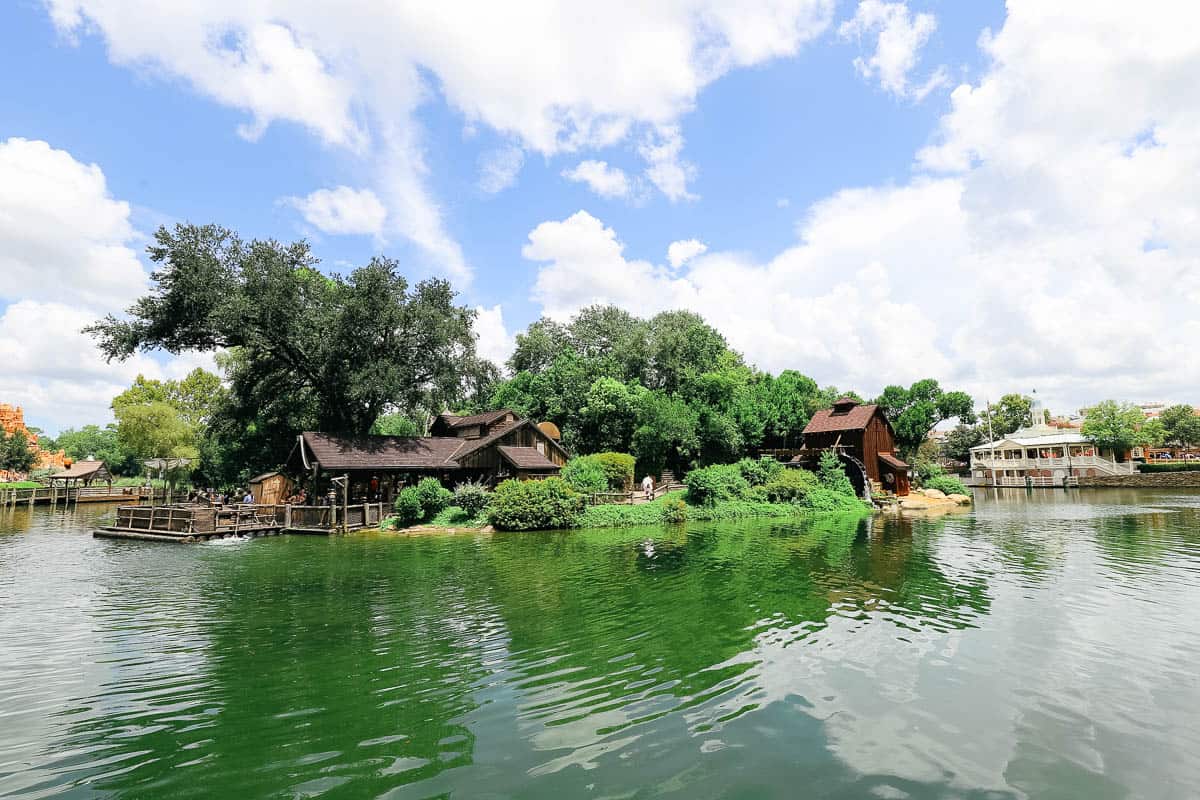 On the opposite side of the boat, you can see Frontierland.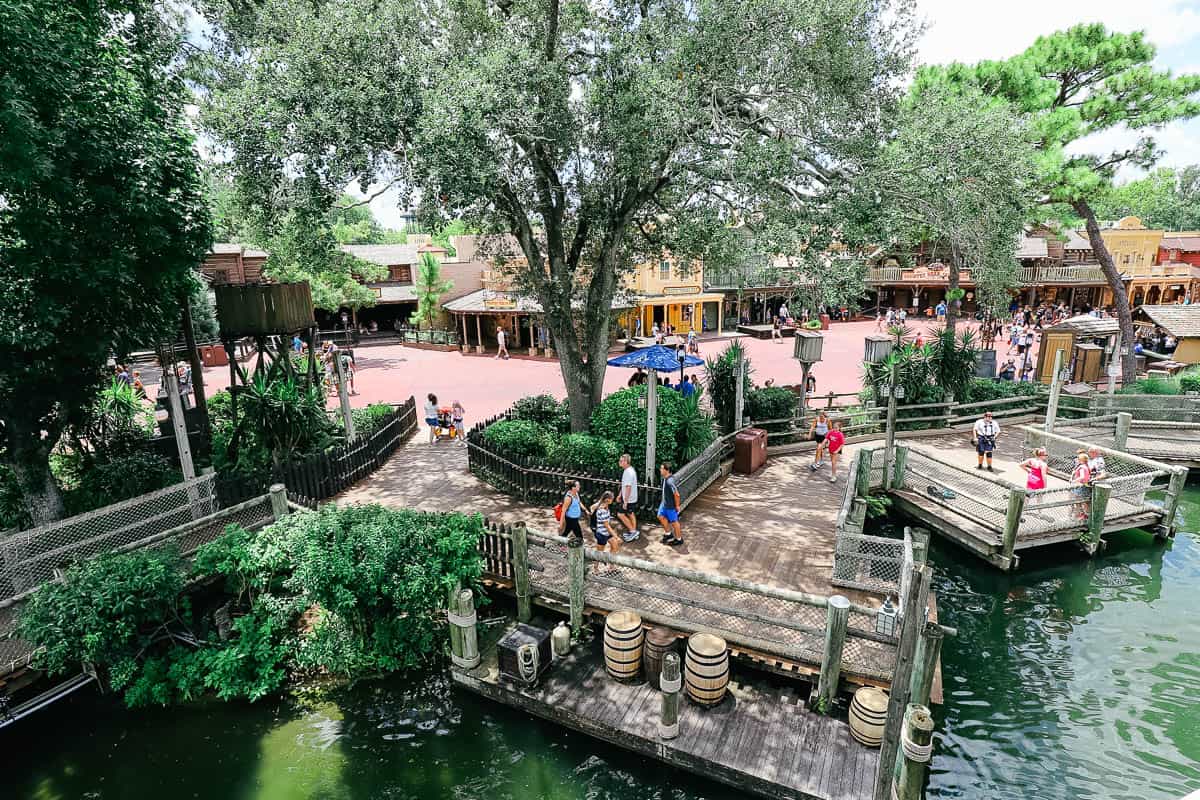 As soon as you set sail, the narration begins. You'll hear a recording of Captain Horace Bixby announcing that you're setting sail. He then introduces you to Samuel Clemens, aka Mark Twain. Samuel Clemens tells the story of his time on the Mississippi River.
Another fun fact, the Liberty Belle Riverboat runs on an underwater track. Unfortunately, she doesn't run off steam.
But you wouldn't notice this unless the attraction was under refurbishment. When that happens, Disney drains the water from the river, and you can see the track.
After passing Harper's Mills, you'll see Splash Mountain, soon to be Tiana's Bayou Adventure, in the distance.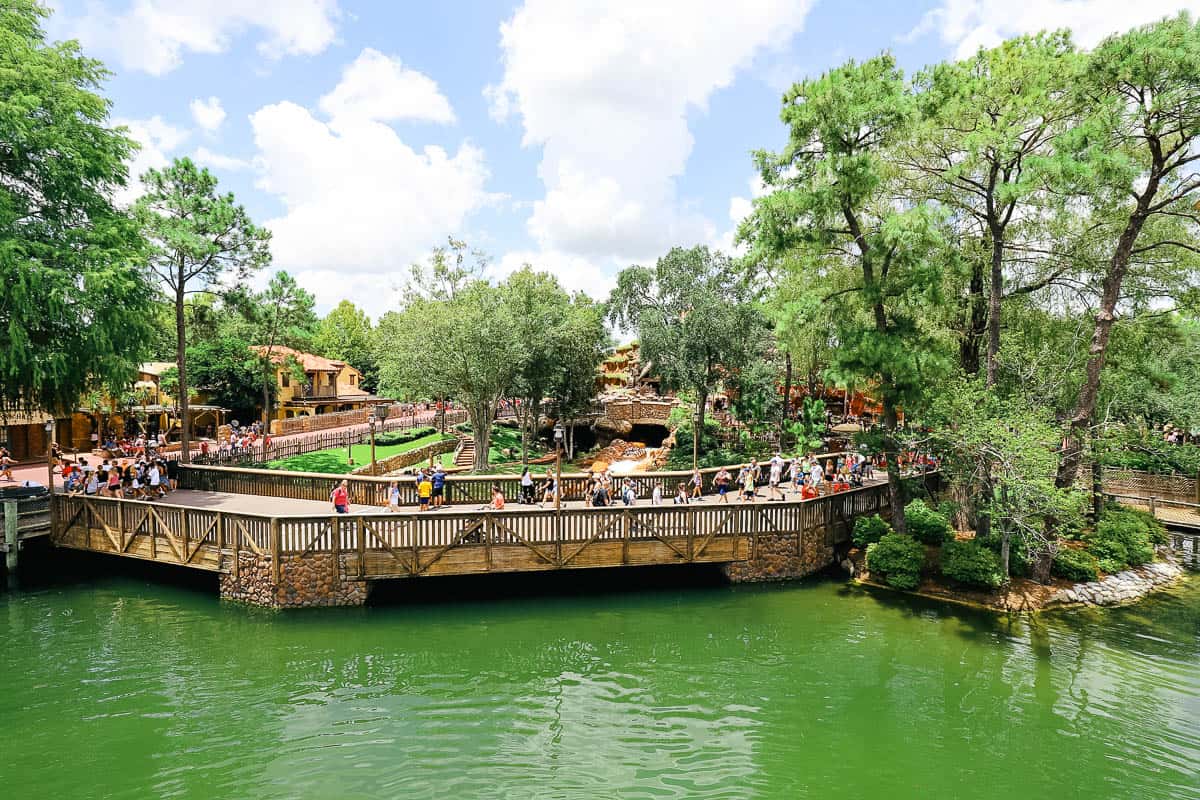 Liberty Belle continues past Big Thunder Mountain Railroad.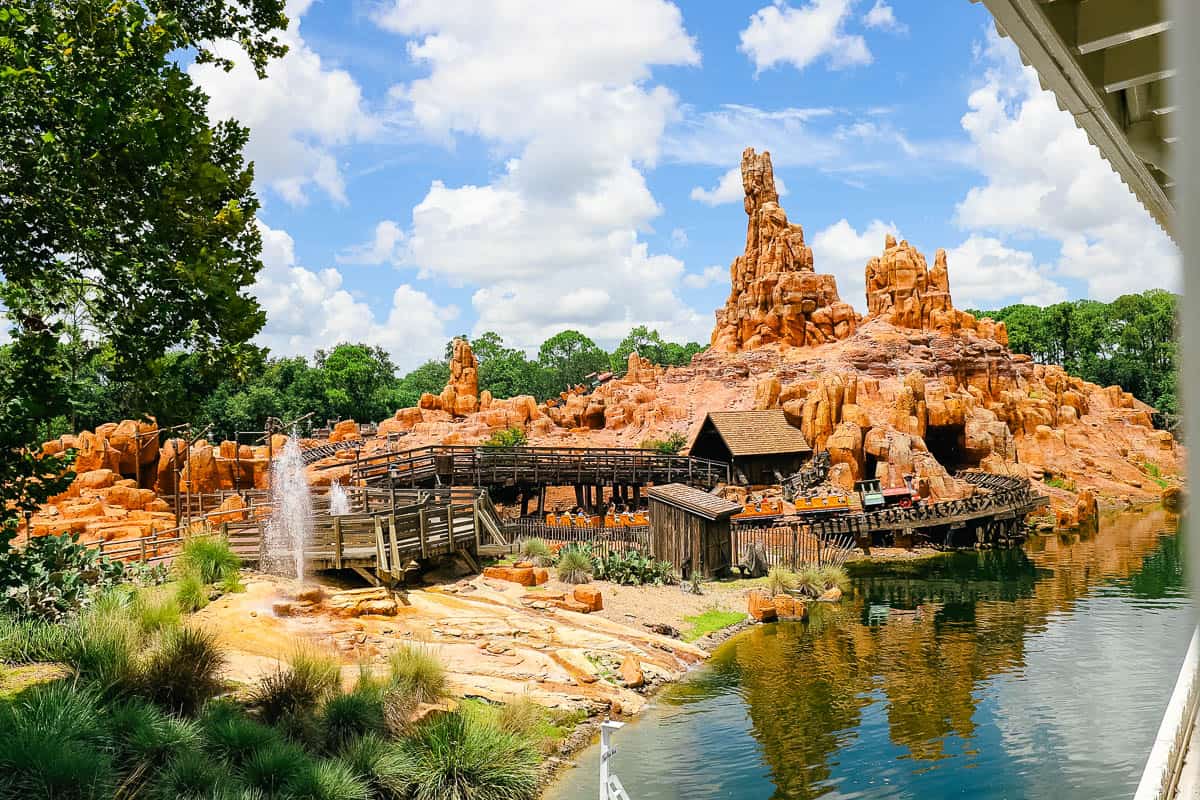 If you're on this side of the steamboat, it's exciting to see the train cars racing past.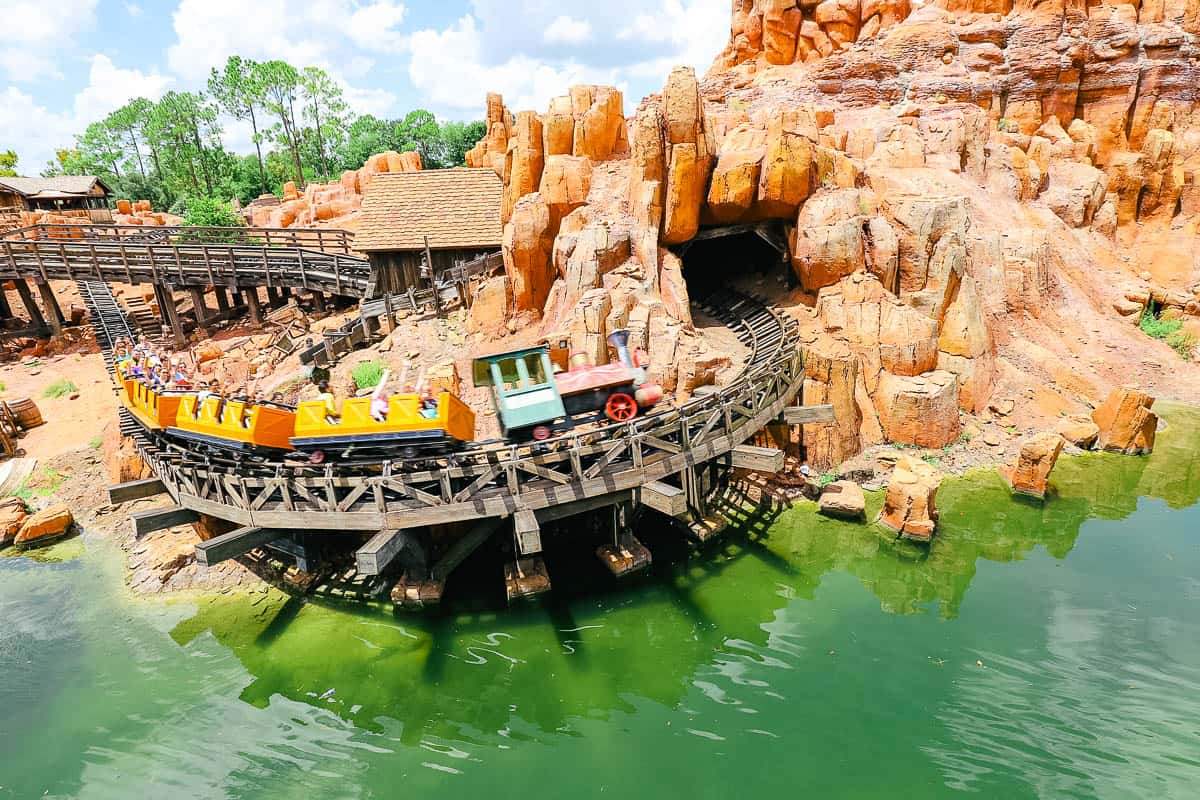 Some of the other sights include:
An early American settlement
Native American village
Fort Langhorn
Wilson's Cave Inn
Woodland animals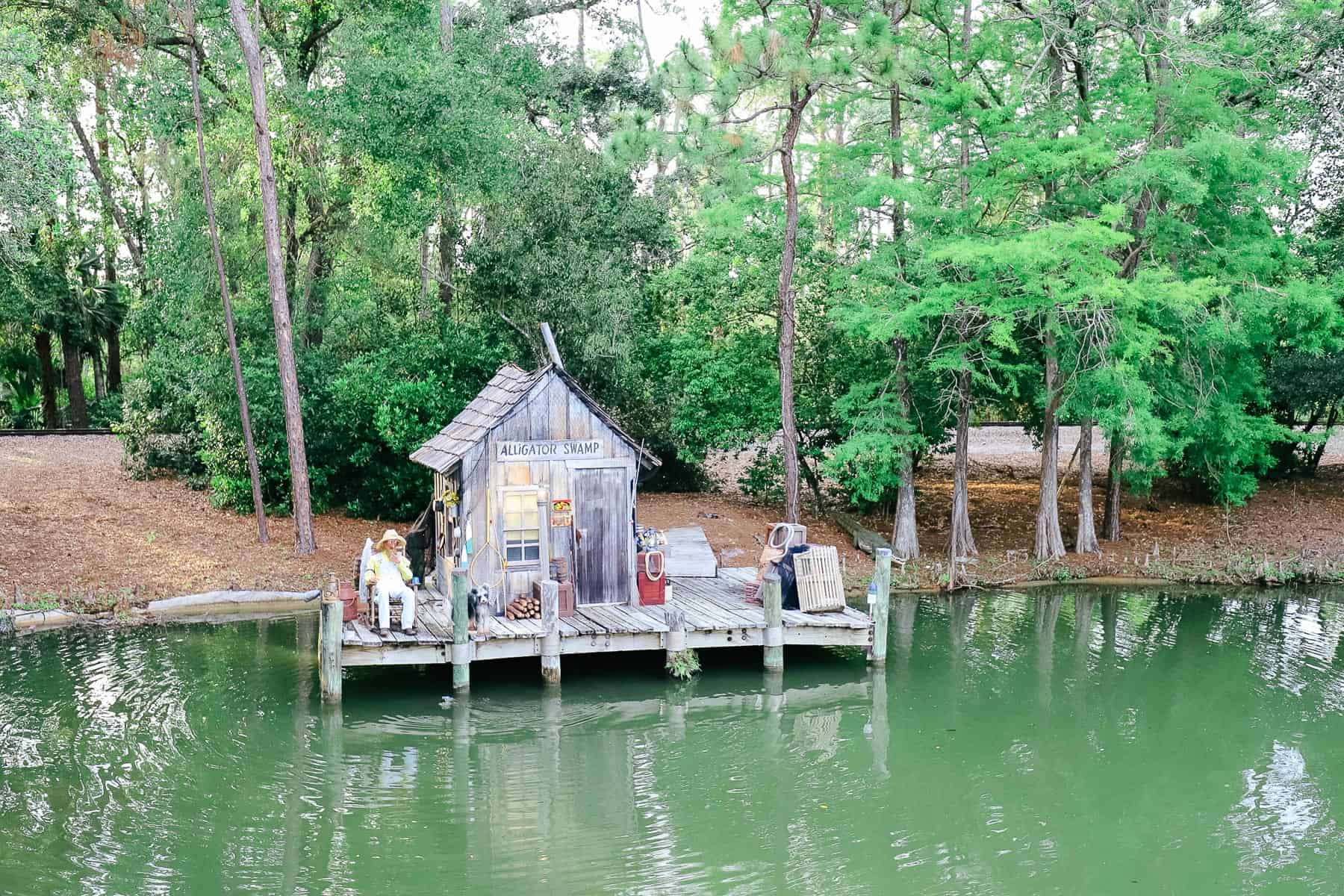 There's a nod toward Native American history.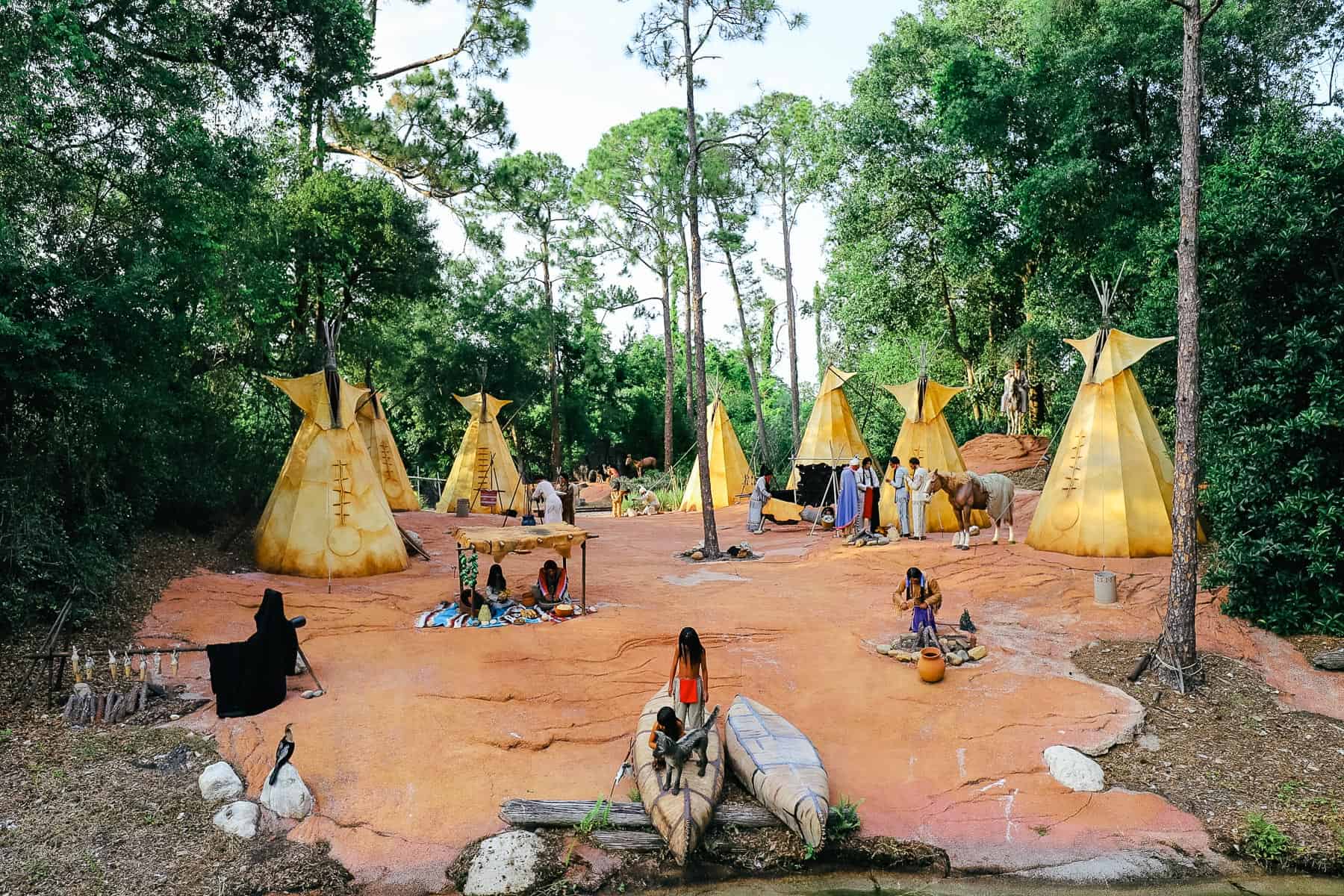 There are also a few places to see some of the fun activities offered on the island.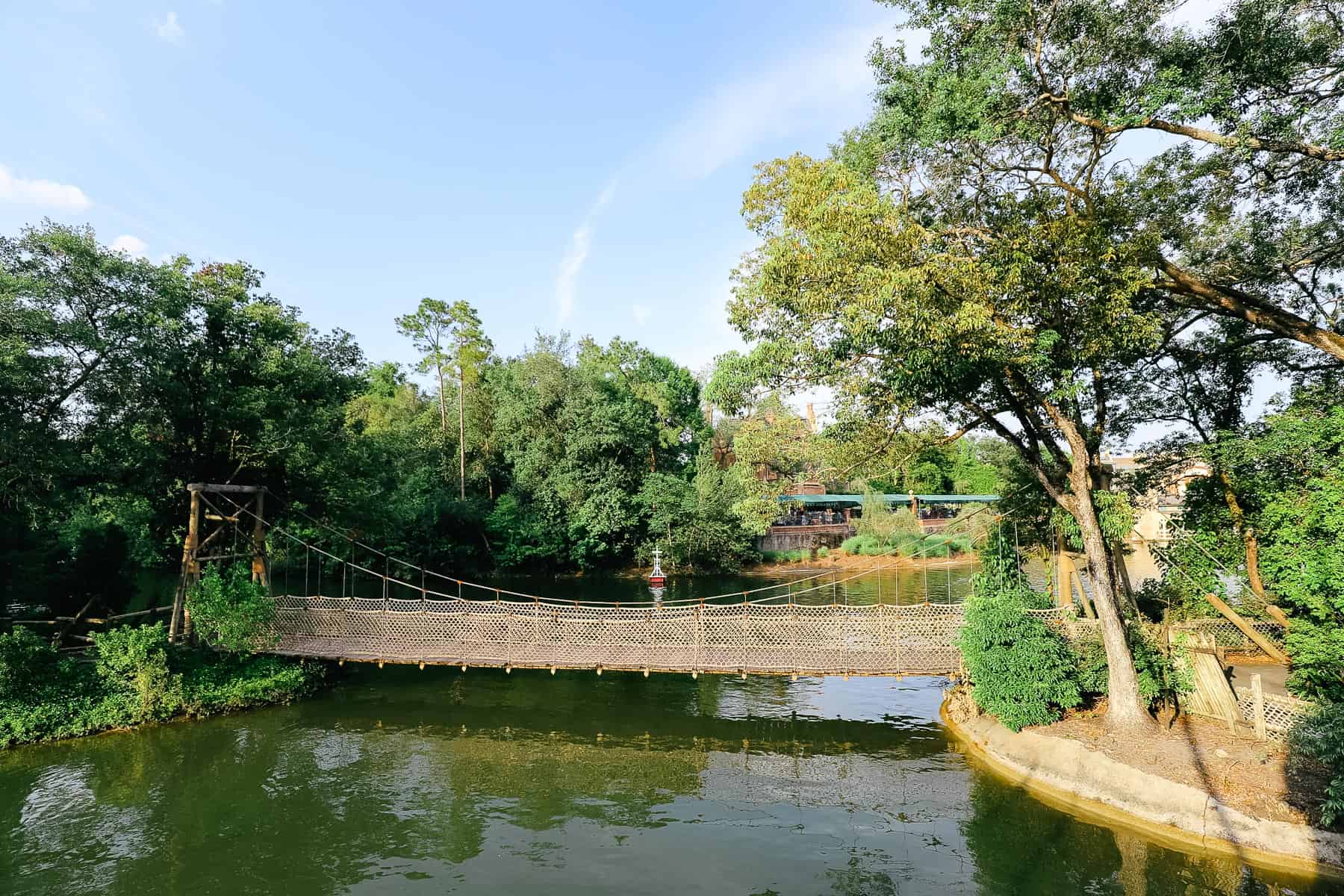 As you make your way back to the dock, a familiar sight comes into view.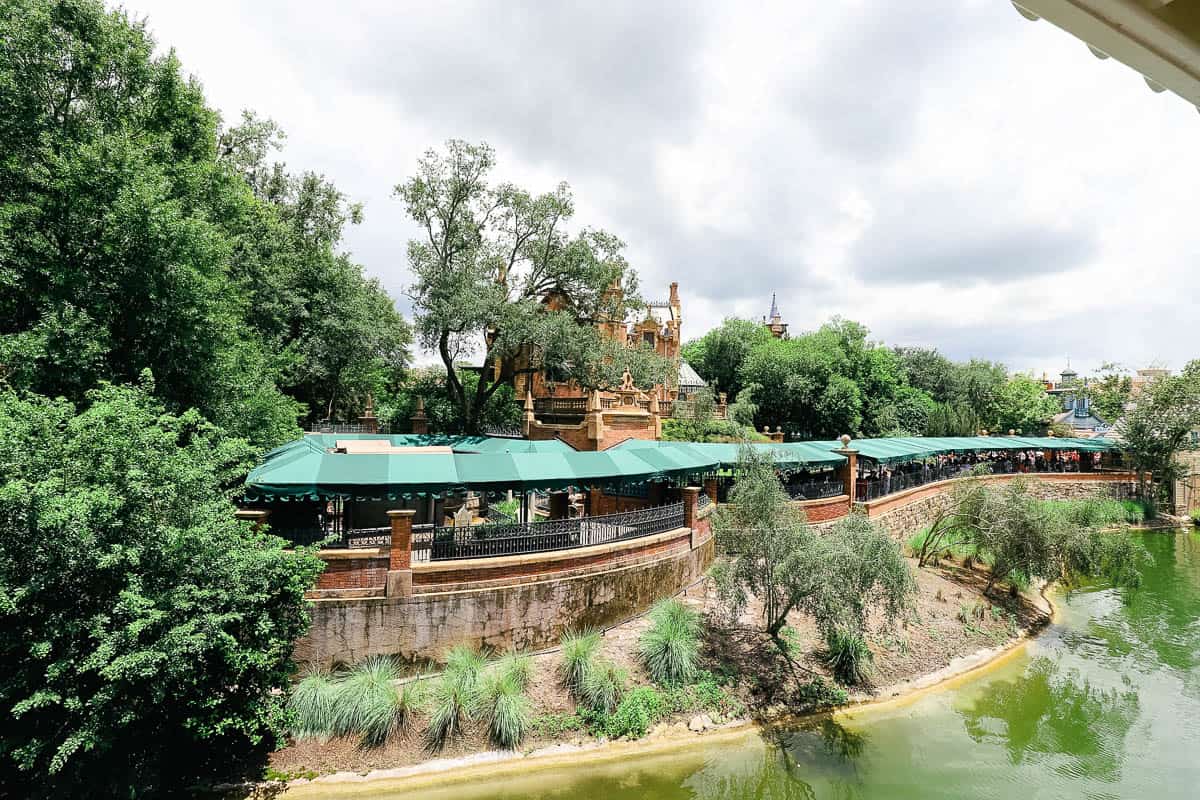 Not only is the Liberty Belle a relaxing boat ride, but it also offers an exceptionally unique perspective of the Haunted Mansion.
Related: Haunted Mansion Ride Review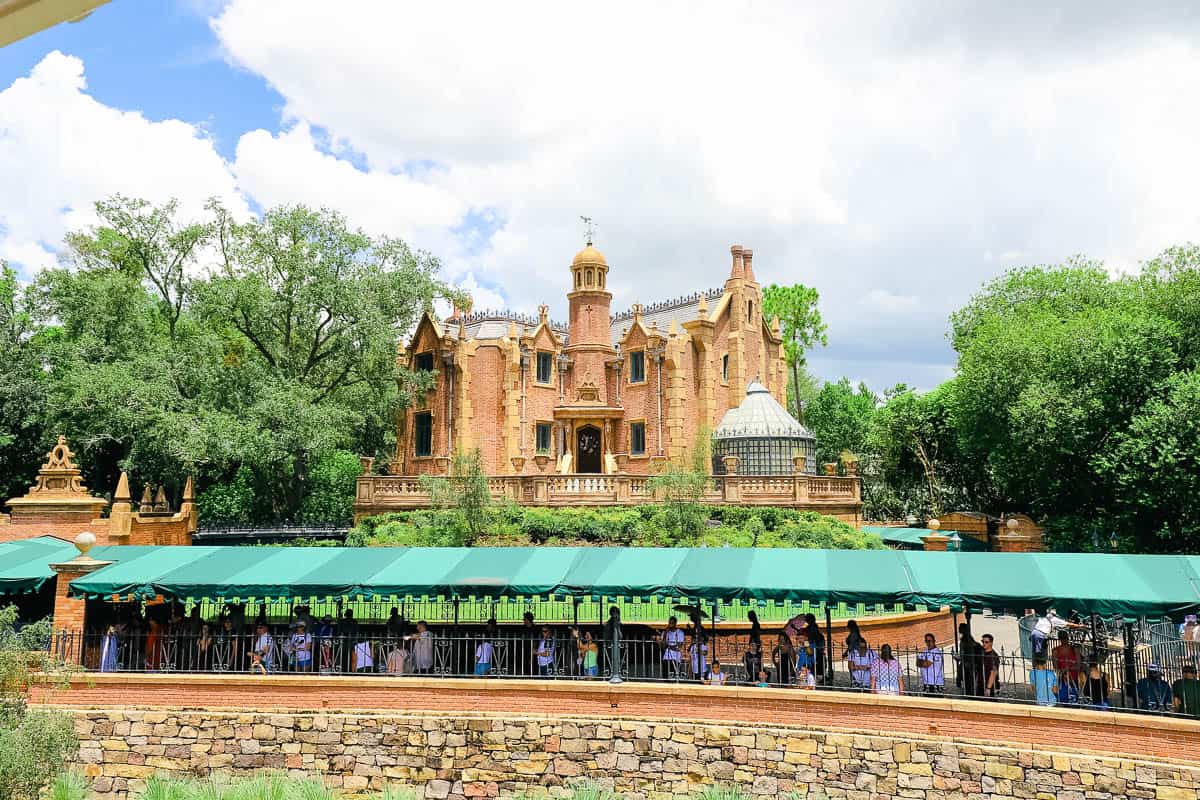 About this time, the Liberty Belle's boat dock comes into view. As always, it was a nice reprieve from the theme park's crowds.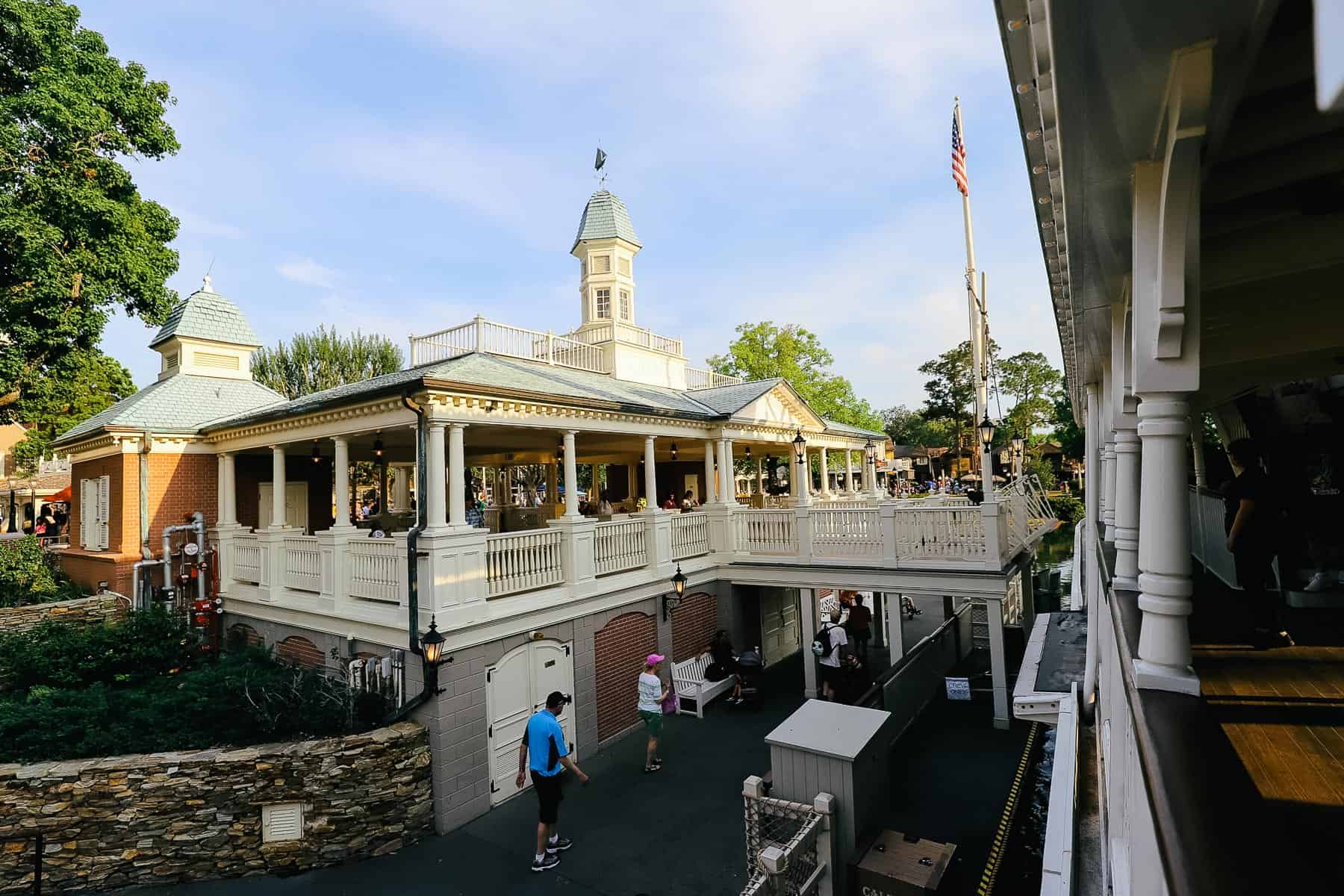 Sadly, it's time to disembark.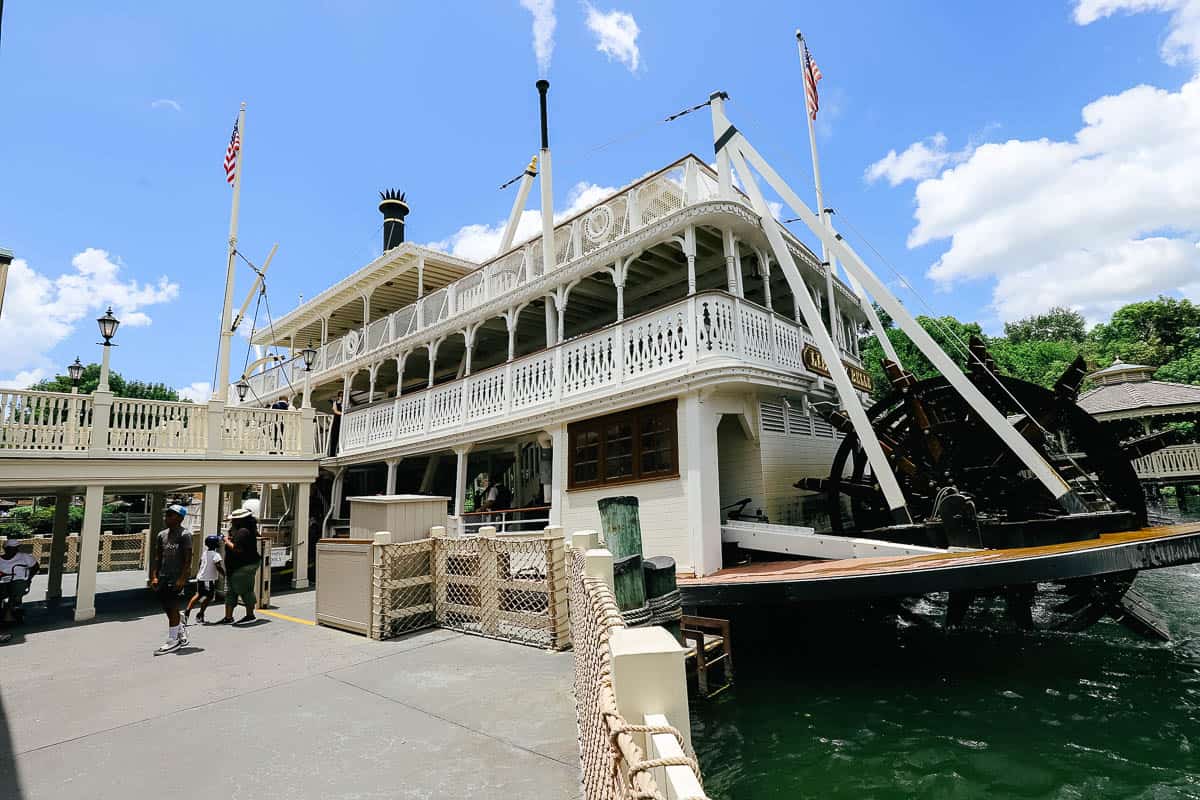 Hopefully, this review encourages you to take a ride on the Liberty Square Riverboat on your next vacation. She is a beautiful vessel.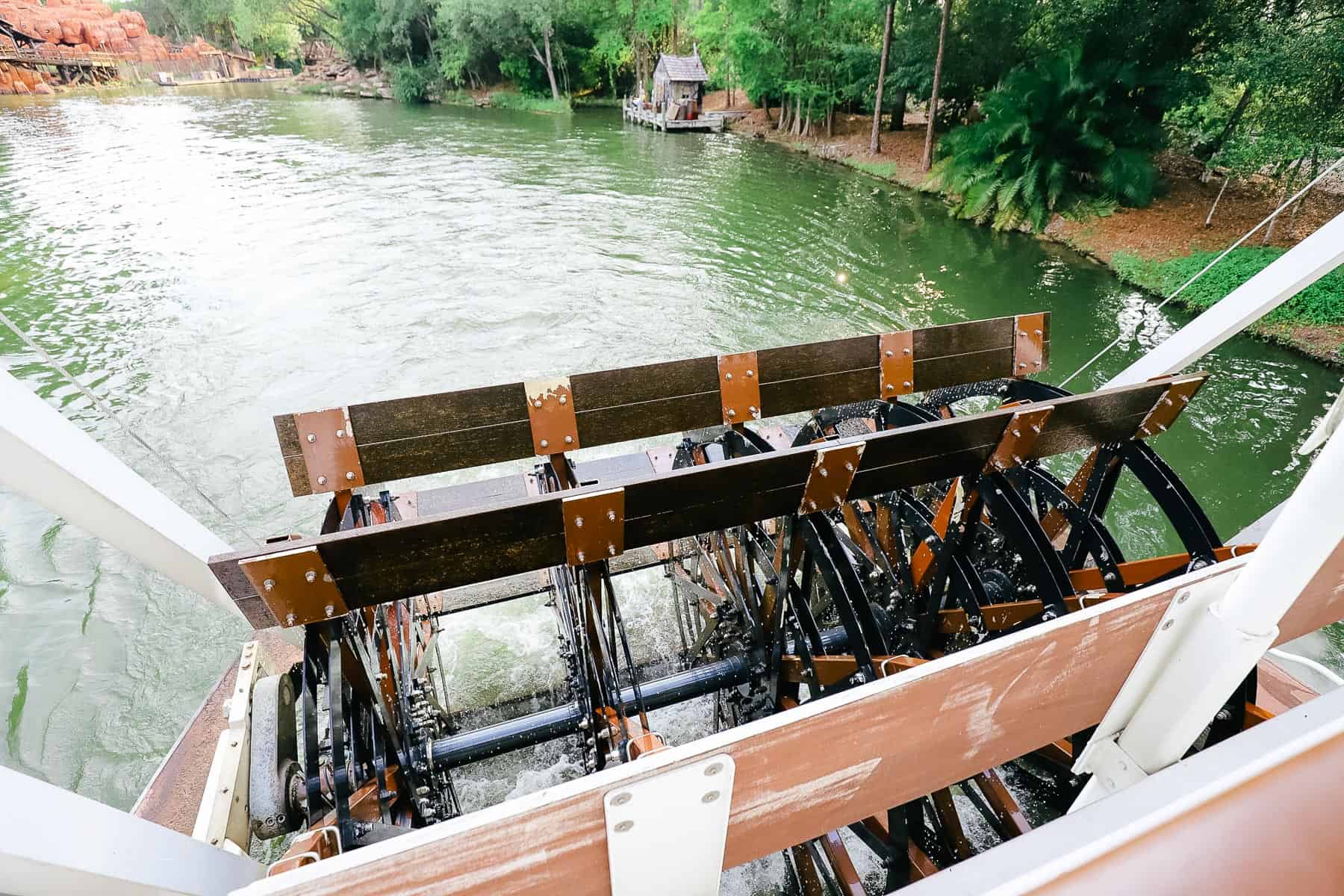 For more information, we have an entire list of rides at Magic Kingdom. Or you might like these individual rides:
Are you planning a visit to the Disney Parks? You might enjoy browsing our list of Disney Hotel reviews. That article gives a brief overview of every resort at Disney.
For planning dining reservations, these are our most popular guides:
If you plan to meet characters in the parks, there's an updated list of characters at Disney World. That review links to every meet available in each park.
In the Comments
Have you ever taken a voyage on the Liberty Square Riverboat? Will you do this on your next vacation?