Swiss Family Treehouse at Magic Kingdom
The beautiful tree known as the Swiss Family Treehouse at the Magic Kingdom in Walt Disney World is well worth a walkthrough on your visit. The tree is located in Adventureland and is the first attraction on your left as you come over the main bridge.
Swiss Family Treehouse does involve a decent amount of stairs, so it might not be a suitable attraction for everyone. I sure do love it, though.
In this review, we'll take a closer look at this attraction and whether or not it will be a good fit to plan your next vacation.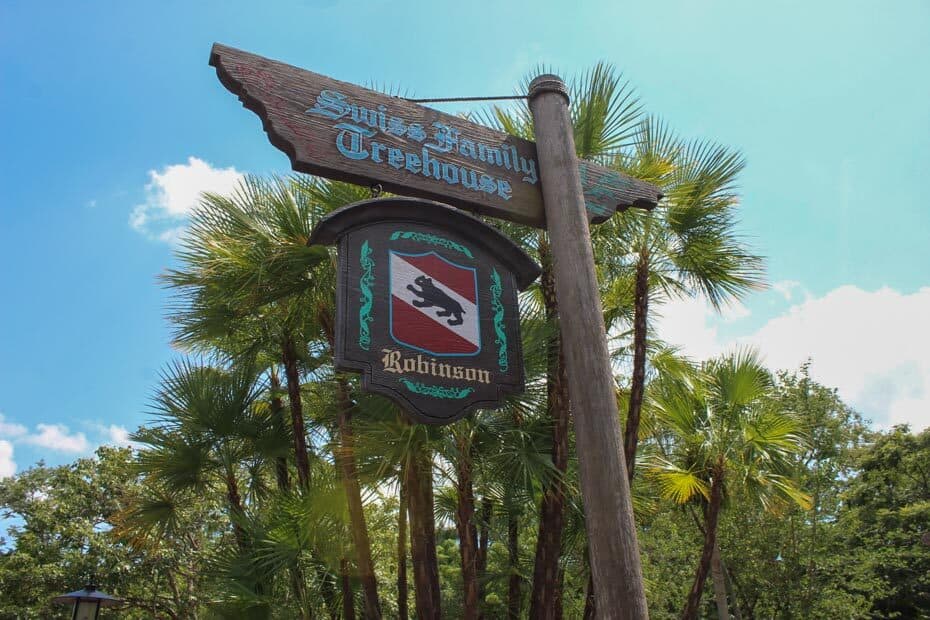 Here are a few details about this attraction.

Swiss Family Treehouse

Magic Kingdom

Location:

Adventureland

Height Requirements at Disney World:

None

Disney Genie+ Eligible

NA

Ride Type:

Treehouse

Stairs:

Swiss Family Treehouse has 116 stairs.

Disney Rider Switch:

None

Good For:

Walkthrough of a beautiful treehouse.

Scare Factor:

Low

Must-Do List:

Low Priority

Perfect For:

All Ages

Special Mention:

If you have to take your time going up, stand aside
and let others pass you.
Swiss Family Treehouse
Swiss Family Treehouse is an anytime attraction that offers some pretty amazing views of Magic Kingdom. This attraction is based on the book Swiss Family Robinson, which first debuted in 1812 and is a classic movie from 1960.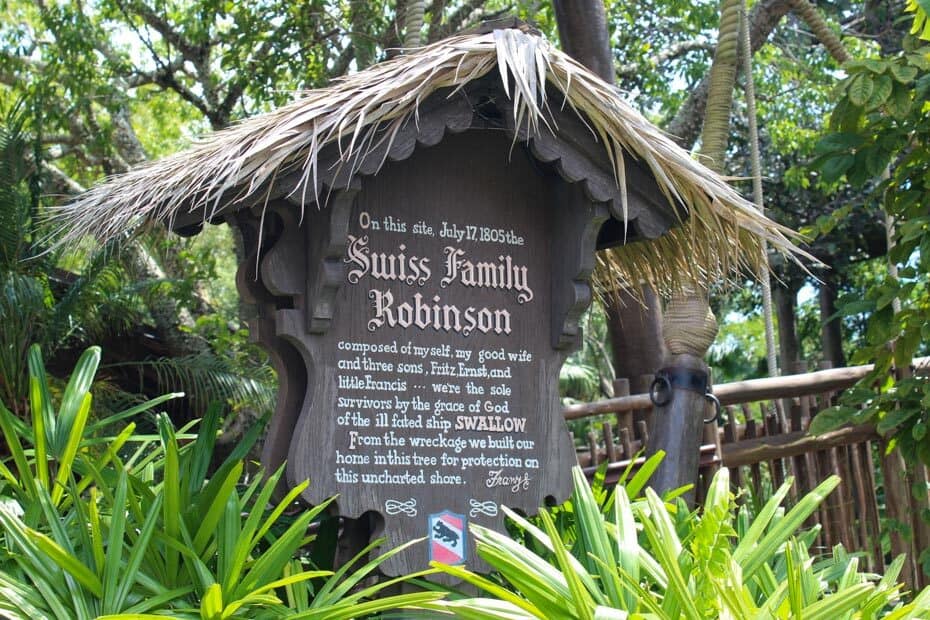 The movie is now available on Disney+. If you have the opportunity to watch it and then visit the treehouse (or vice-versa), you'll probably be surprised at how exactly it is replicated.
When you get to Adventureland's main entrance, the bridge for Swiss Family Treehouse will be on your immediate left.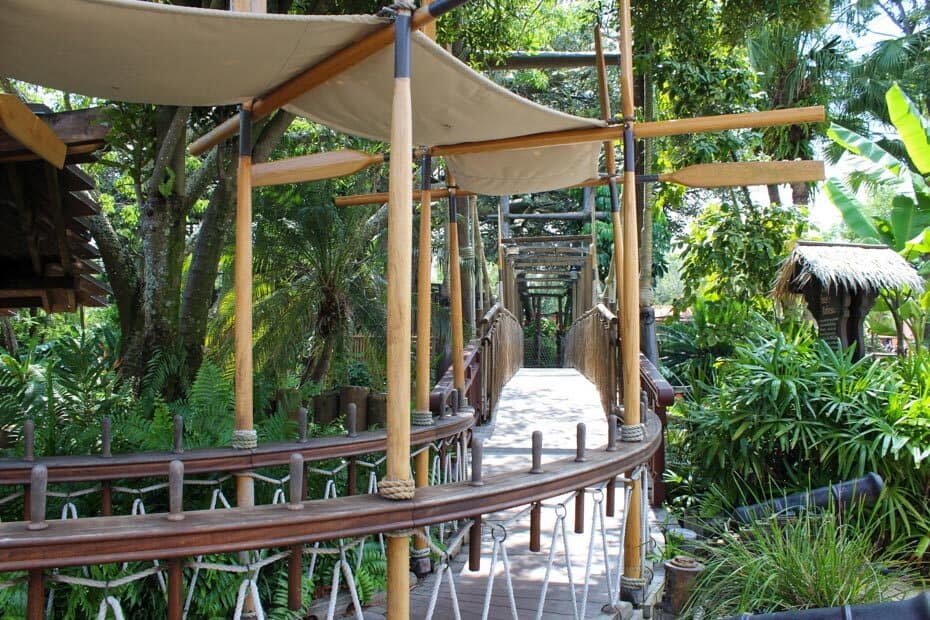 As you cross over the bridge, you will begin to see the different levels of the treehouse above you.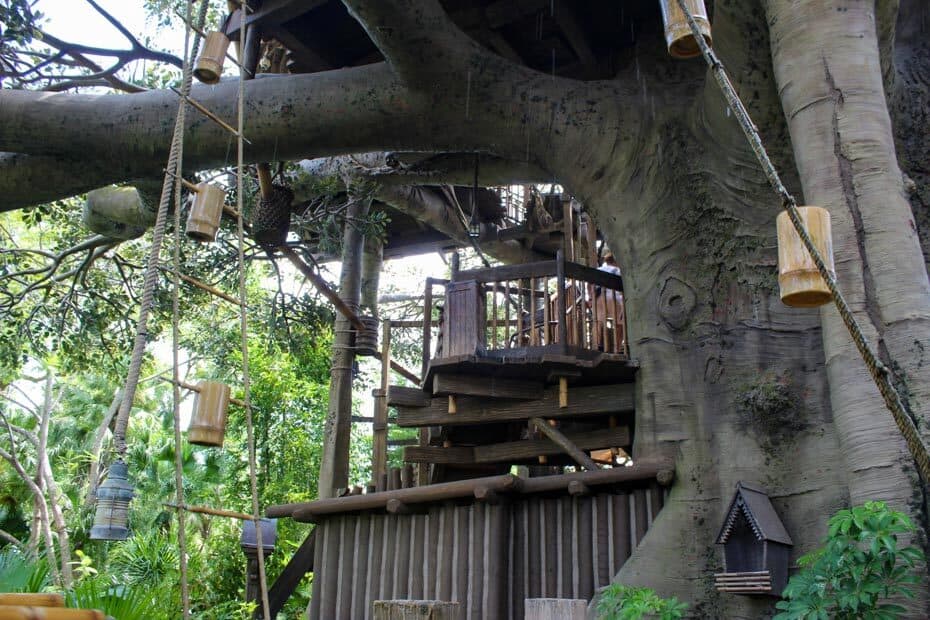 There are several landings to stop and observe the different rooms. And catch your breath if needed.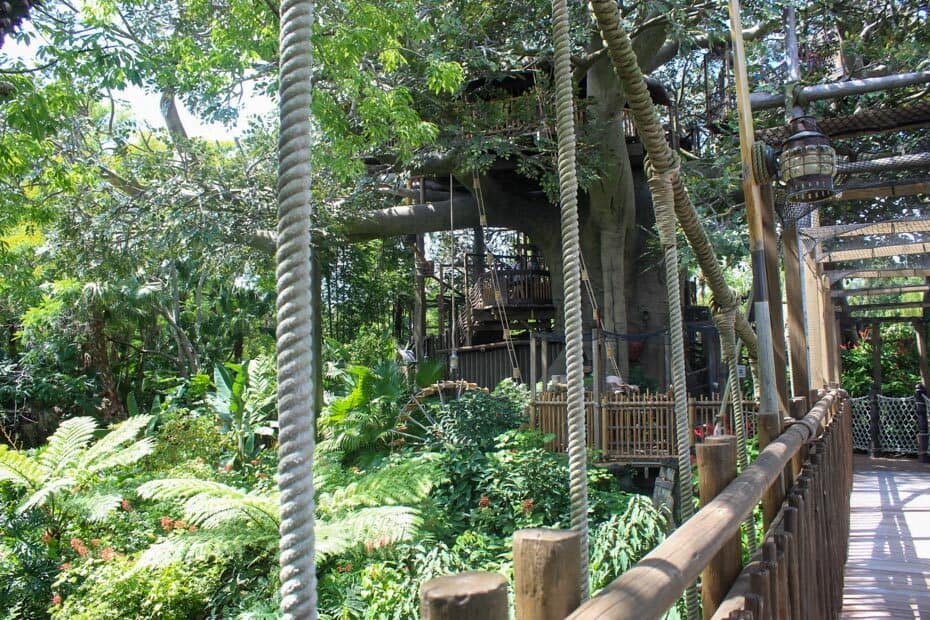 The water wheel is on the entrance side of the Swiss Family Treehouse.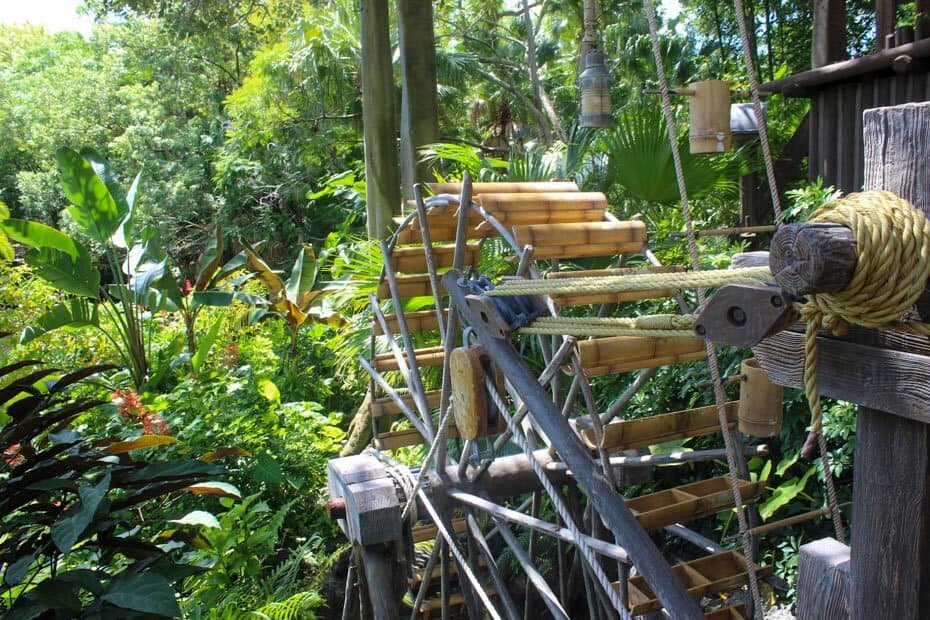 It's kind of neat to see it in action.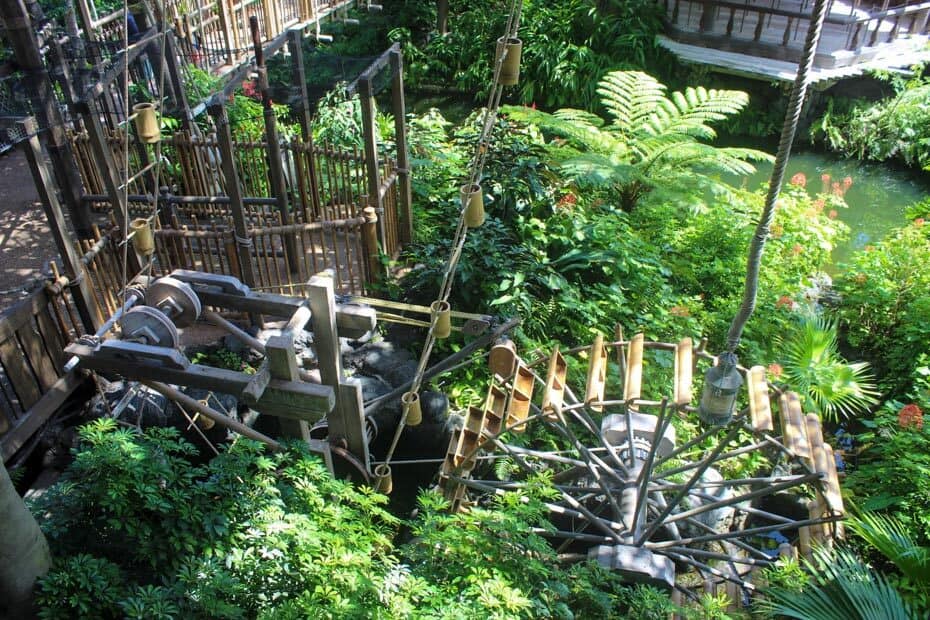 There are several different living spaces as you make your way up.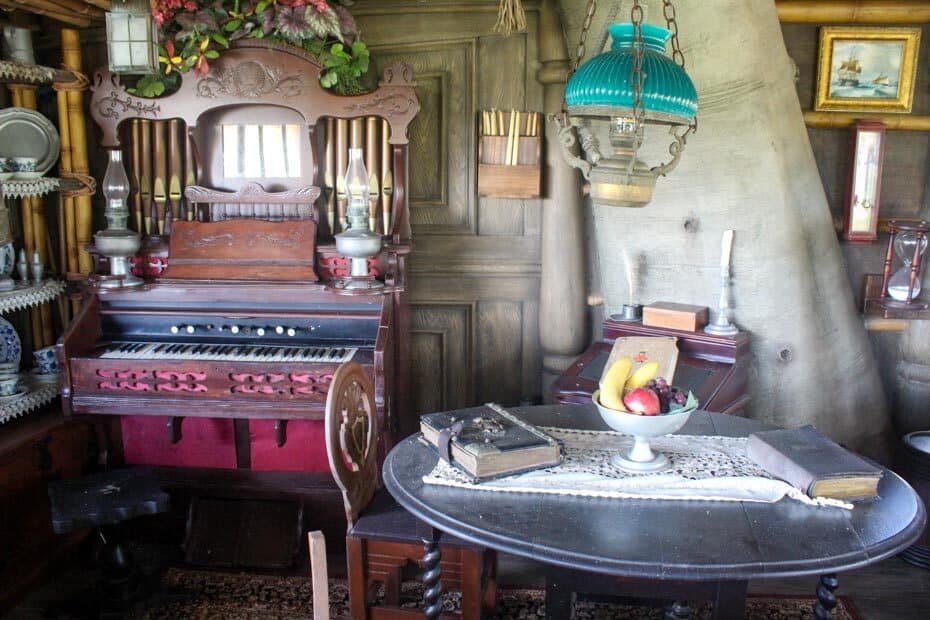 Here are the boy's sleeping quarters.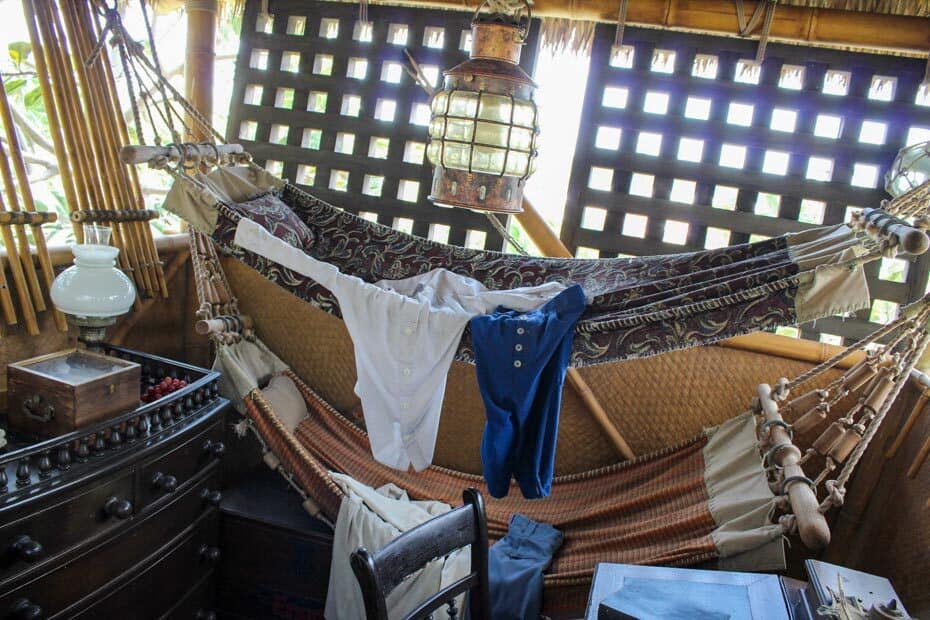 When you get to the very top, pause to take in the views of Magic Kingdom. You'll see Space Mountain in the distance.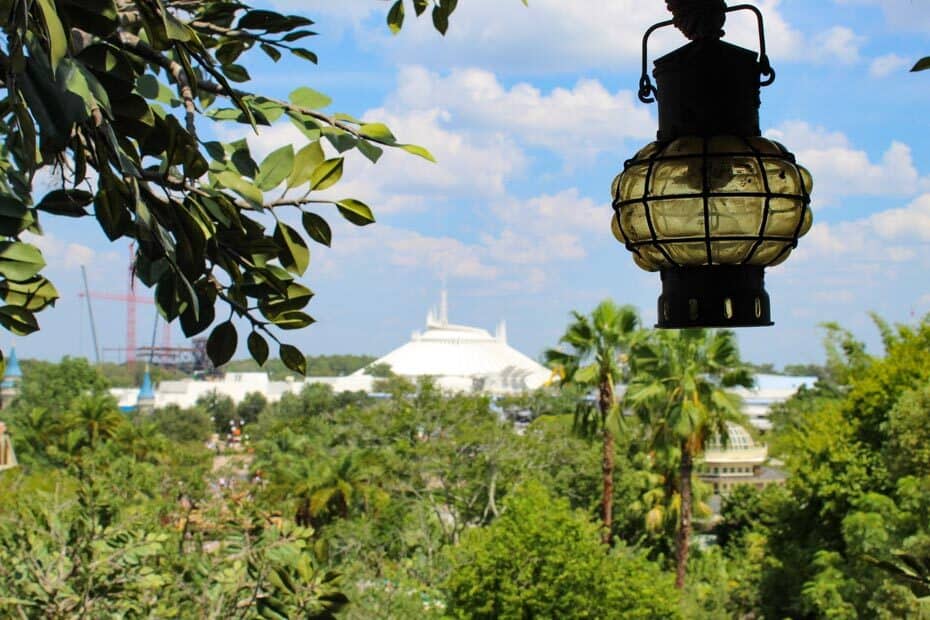 And if you look in the other direction, there's Splash Mountain. Or whatever its new name will be moving forward.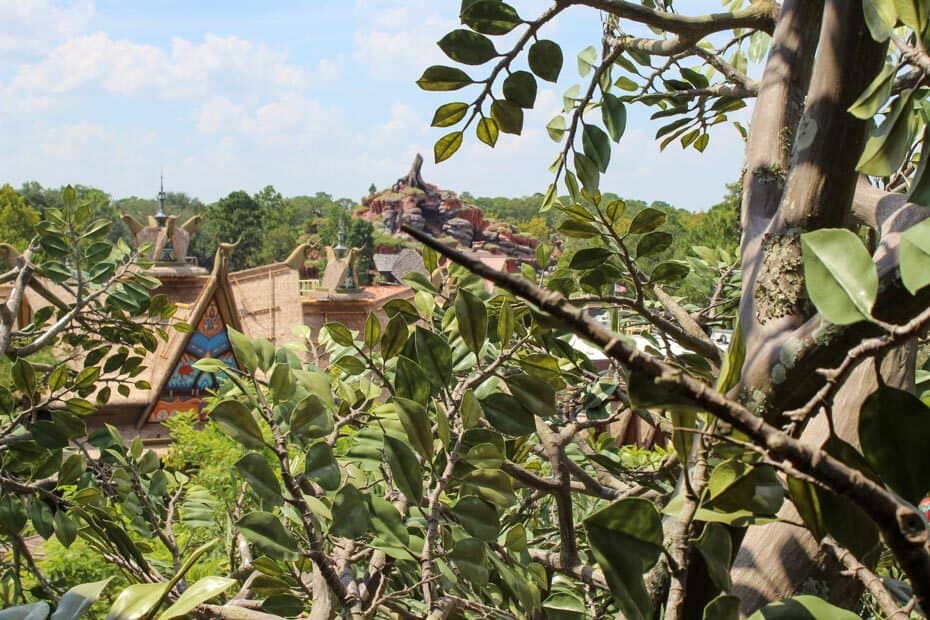 With her new paint job, Cinderella Castle stands majestically within view as well.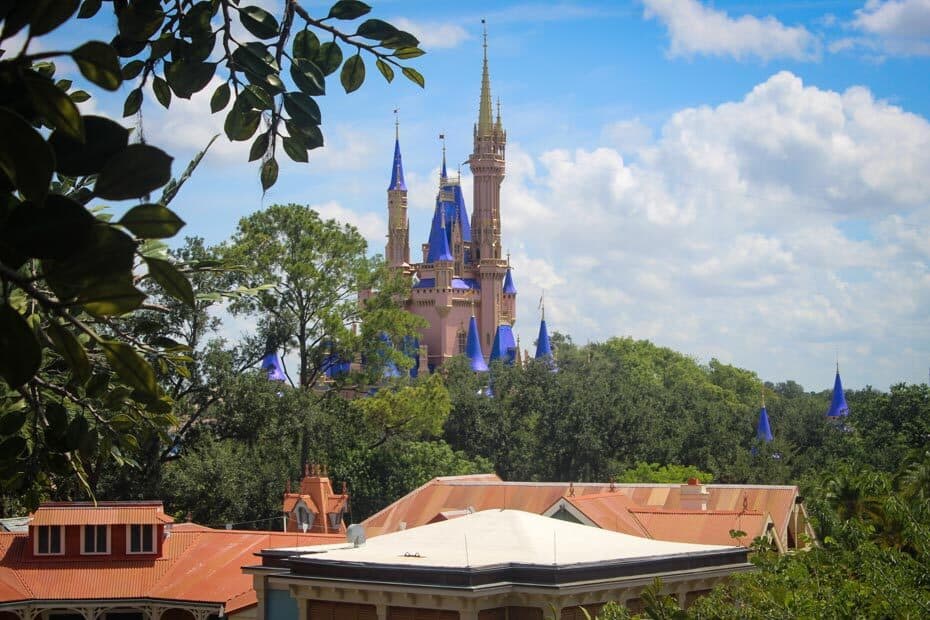 As with most things in life, what goes up must come down. Thankfully, coming down in this instance is easier than going up.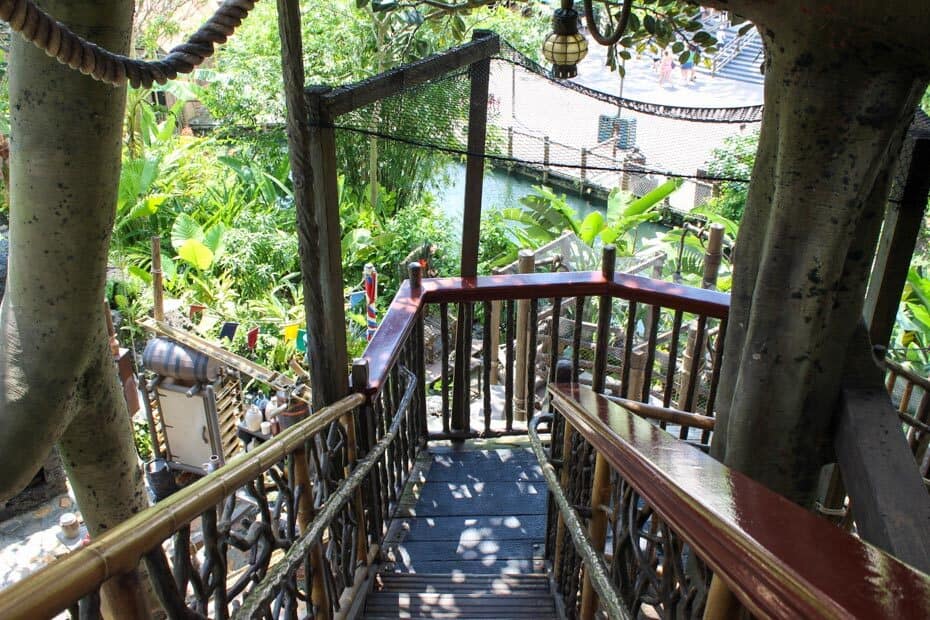 When you reach the bottom, there's a library.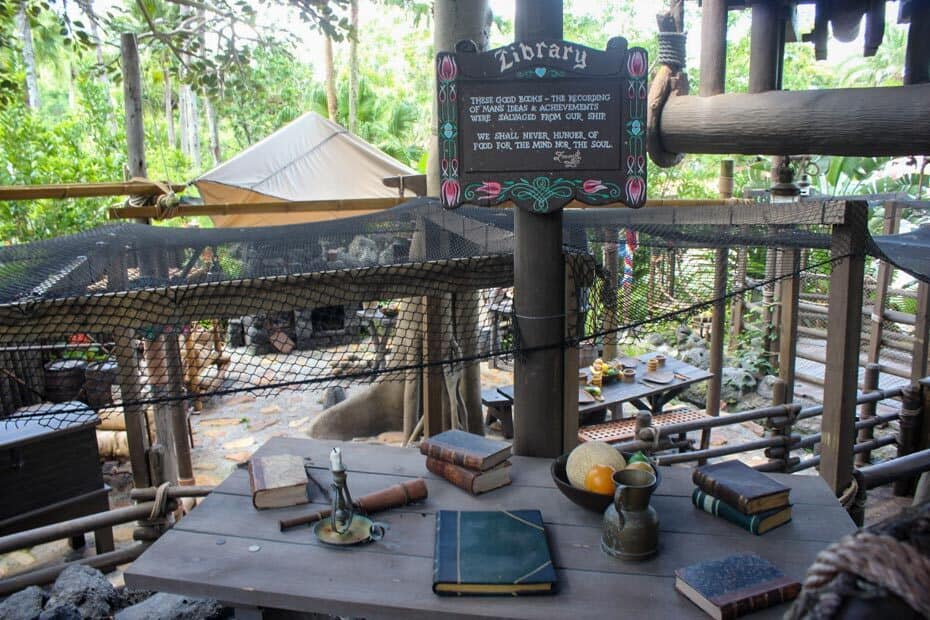 Notice the ship's log and a few other items recovered from the wreckage.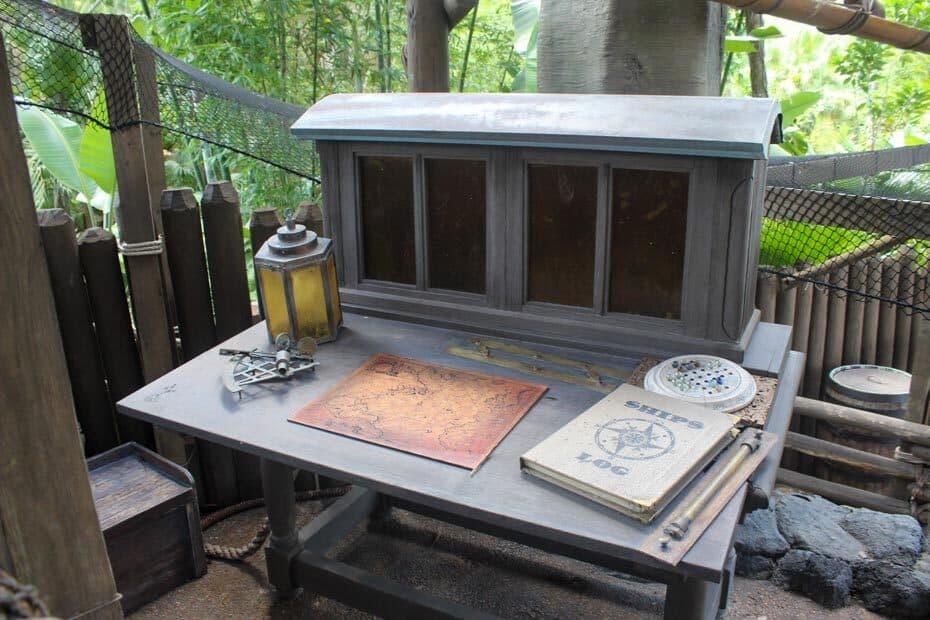 Lastly, there's a kitchen which is the most cheerful room of the Swiss Family Treehouse, as kitchens should be.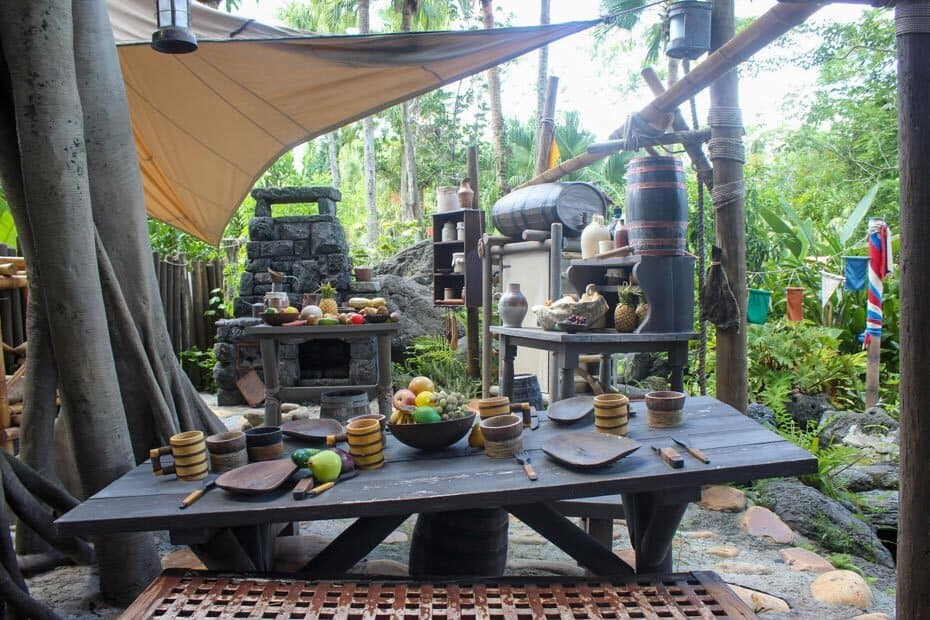 After completing your pilgrimage, you'll cross another bridge back out to the main walkway in Adventureland.
Need to Know for Swiss Family Treehouse
As mentioned in the table above, the treehouse does have approximately 116 stairs. Make sure to take your time on the way up and break on the different landings.
It's also fun to take your time to check out all the different views. So often, when I'm in the treehouse, I notice people rushing past me, and I wonder what the point of even walking the attraction is?
Swiss Family Treehouse is undoubtedly an attraction where the experience is in the journey, not the destination.
You might have noticed that I put the attraction as a low priority in the table above. As much as I would love to mark it higher, it is an attraction that will rarely have a wait to walk through.
If you are able, I would highly recommend taking the time to enjoy the treehouse. But if not, hopefully, it won't be something you feel like you missed.
If you would prefer, watch a video experience of this attraction via Youtube: Complete Walkthrough
And here are the Magic Kingdom rides in the specific area:
While visiting Adventureland, you might want to plan a meal at Skipper Canteen. It's my top recommendation for dining at Magic Kingdom.
Related: Skipper Canteen Review
Additionally, the surrounding resorts include:
Do you take the time for Swiss Family Treehouse when you visit Magic Kingdom? It's such a classic and always worth the effort!