A Ticket to Tomorrowland Rides at Disney's Magic Kingdom
Tomorrowland is a futuristic land located in the Magic Kingdom at Walt Disney World. Anyone who has been joining along during this Magic Kingdom by land series likely knows that we have made our way around the park almost full circle to Tomorrowland.
Currently, Magic Kingdom's Tomorrowland is undergoing a bit of a makeover. New signs and paint schemes are part of the overhaul.
Additionally, a new headliner attraction, Tron Lightcycle Power Run is under construction in the back of the Tomorrowland. Meanwhile, signage and most of the exterior buildings are getting a much-needed facelift.
Within the last year, the bridge to Tomorrowland has also received a new sleek entrance sign as well.
Confessionally, I must admit to spending quite a good amount of time in Tomorrowland when visiting the Magic Kingdom. For me, there is just something about the background music and overall vibe of this quirky land.
Then you have the Tomorrowland Transit Authority Peoplemover, that many of us could spend an entire day on if cast members were giving out re-rides. It's hard to pinpoint the exact reason but this futuristic land has a way of making guests feel right at home.
This review will cover the current state of Tomorrowland in Magic Kingdom. We will take a look at what attractions, dining, characters, and shopping Tomorrowland holds for you.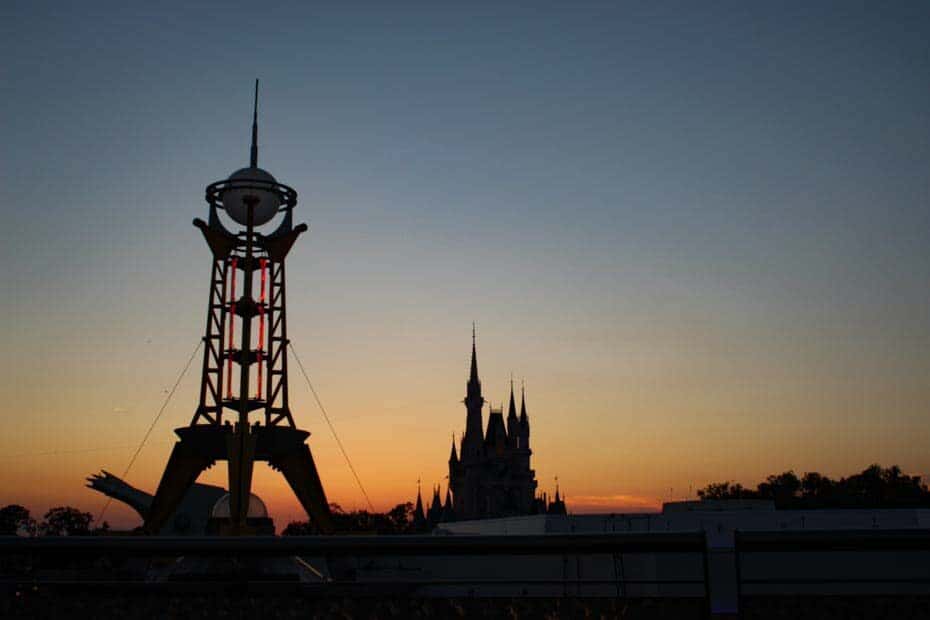 Tomorrowland at Magic Kingdom
Disney World's Tomorrowland Rides
Astro Orbiter
Buzz Lightyear's Space Ranger Spin
Monsters, Inc. Laugh Floor
Space Mountain
Tomorrowland Speedway
Tomorrowland Transit Authority PeopleMover
Walt Disney's Carousel of Progress
Character Meets in Tomorrowland
Dining in Tomorrowland
Auntie Gravity's Galactic Goodies
Cool Ship
Cosmic Ray's Starlight Cafe
The Lunching Pad
Tomorrowland Terrace
Retail
Buzz Lightyear's Space Ranger Spin Photos
Merchant of Venus
Star Traders
Tomorrowland Light & Power Co.
Ursa's Major Minor Mart
Tomorrowland Rides at Disney World
There are quite a sizable number of rides to cover for Tomorrowland. In fact, there are actually seven full items to experience attraction-wise while in the area. From the classic roller coaster, Space Mountain, to the theater-style home of Monsters, Inc. Laugh Floor there is something for everyone here.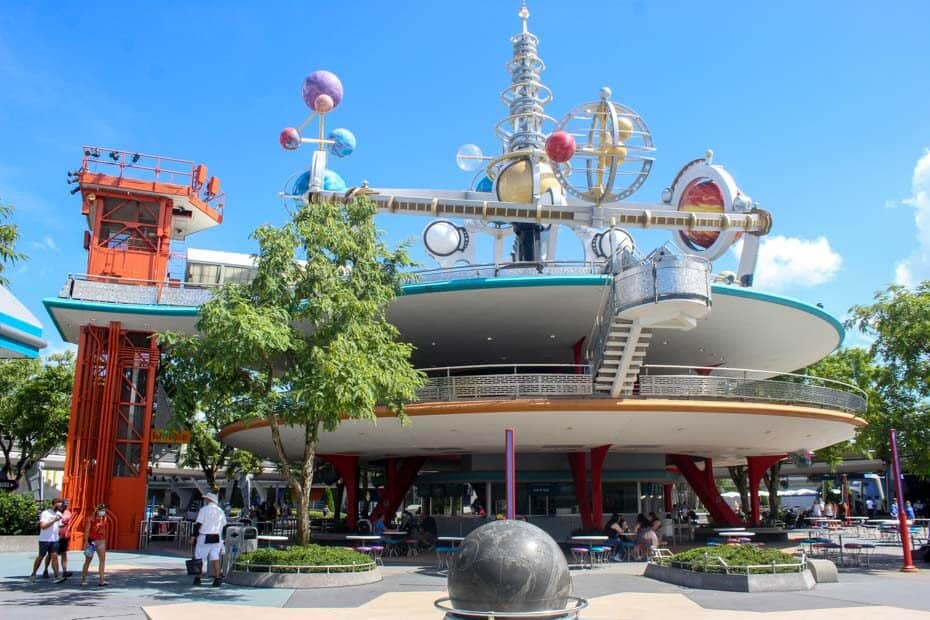 Our first Tomorrowland ride is a true classic, Astro Orbiter. This attraction might be considered the most hidden ride in the Magic Kingdom. Astro Orbiter is one of those rides you have to look up for in order to see. It even requires you to catch an elevator to access it.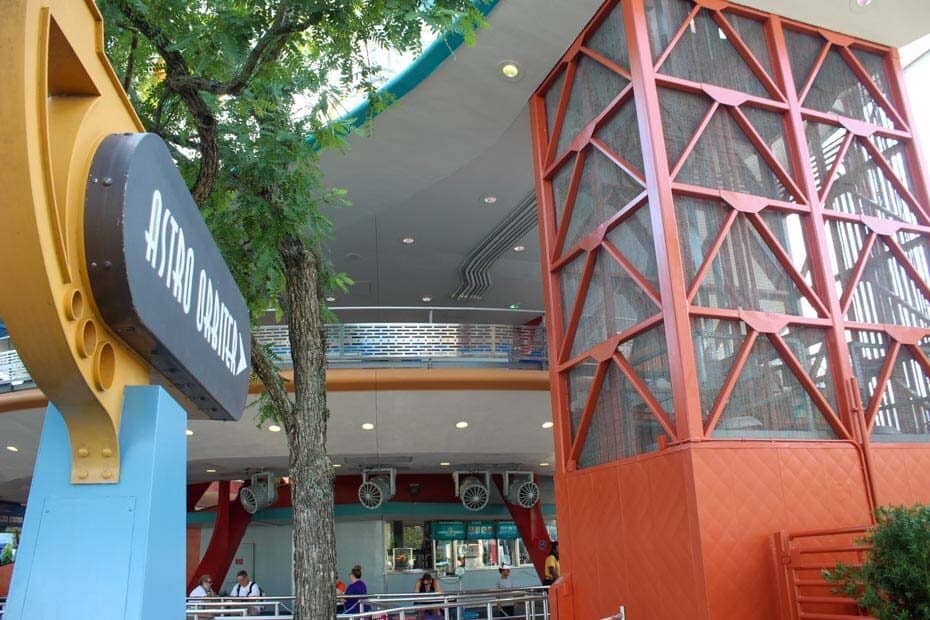 There is a sign or two on the ground indicating the wait time and a few other things. Note here that there is no FastPass+ for this attraction.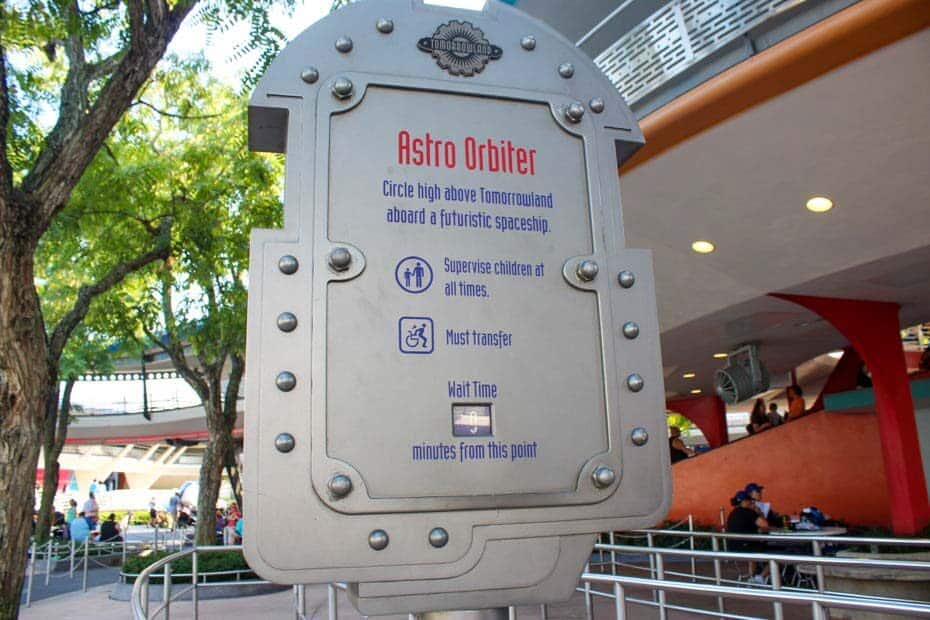 The majority of the line for Astro Orbiter is on the ground level, so you should be able to gauge how many people are in front of you. You'll want to remember that it takes a little time to board the elevator, ride it up, and there's usually one full ride's worth ahead of you when you make it up to the top platform.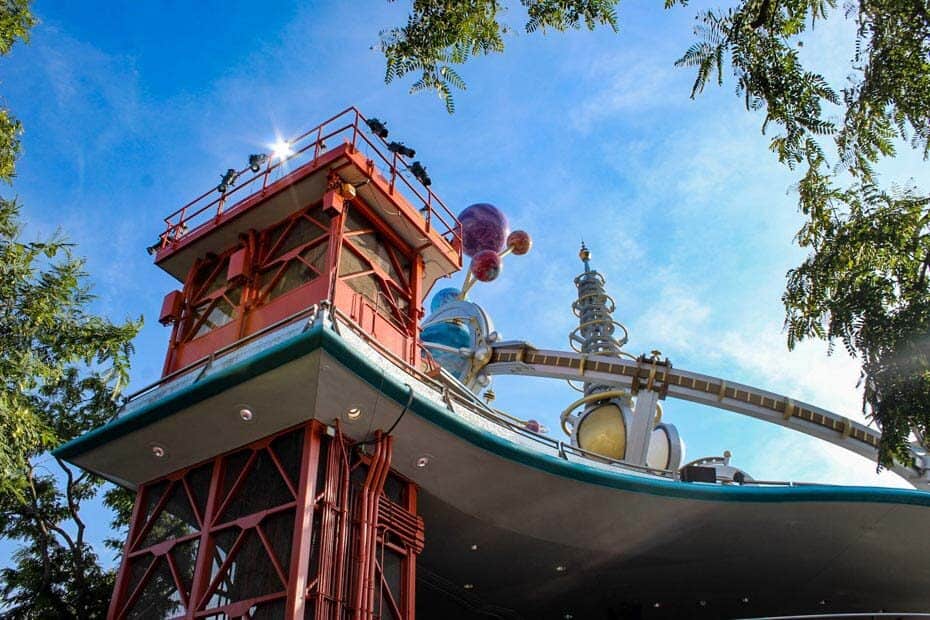 Once you get to the top and it's your party's time to board you'll climb into one of these rockets and get ready to blast off in typical spinner style fashion. The good news is the views are amazing. The bad news is there's a lot of forced gravity here as the spinning motion tends to make it difficult to adjust in your rocket.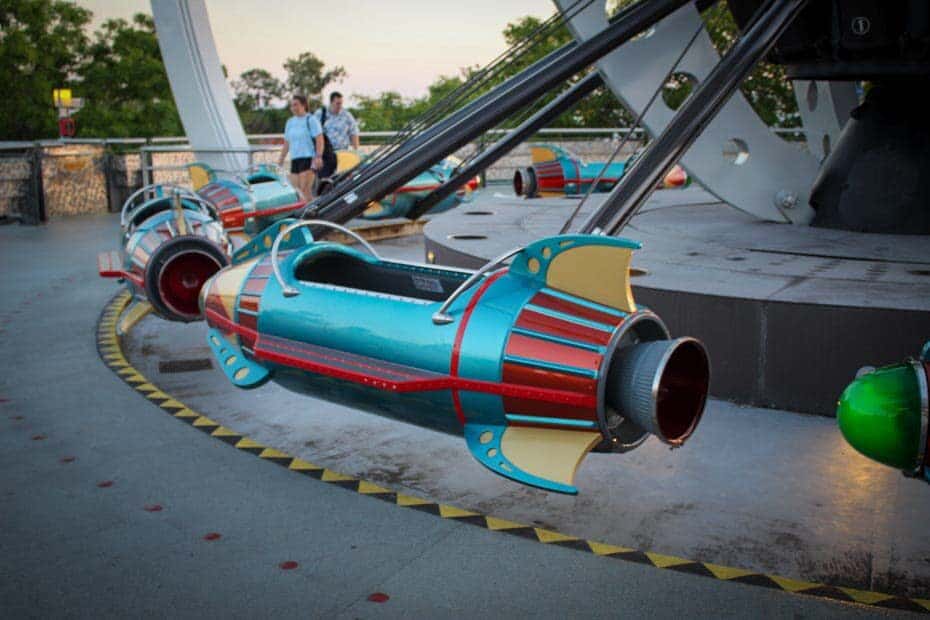 Our next ride in Tomorrowland is Space Ranger Spin. Most all will want to take a turn on Buzz Lightyear's Space Ranger Spin during your visit to the Magic Kingdom. Space Ranger Spin operates on a slow-moving Omni-mover ride system.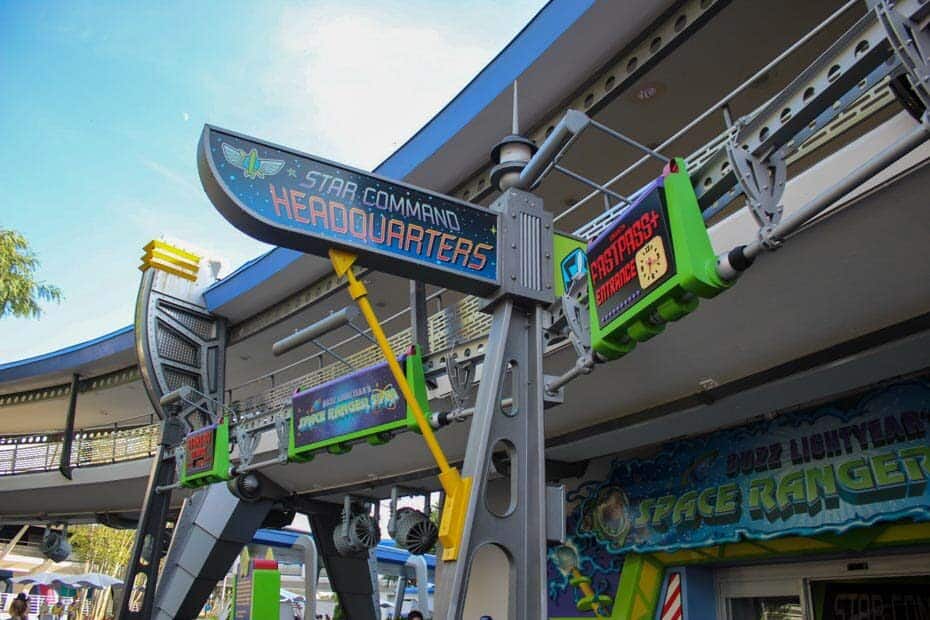 For reference, the Omni-mover ride system is also used on other popular attractions in the Magic Kingdom like Haunted Mansion and The Little Mermaid ride.
So where does the spin come from? This attraction does have a control that allows you to spin if you desire. The object of Space Ranger Spin is to use the interactive controls to shoot at targets and defeat the evil Emperor Zurg.
Therefore, the spinner helps you to make slight or broad adjustments to help hit your target. Or you can use it to throw the person next to you off their game if they are beating you. I wouldn't know anything about that last part.
Monsters, Inc. Laugh Floor is another attraction in Tomorrowland at Magic Kingdom. It does offer FastPass+, but do you need it? I hope not. This attraction comes in the form of a comedy show. Typically, the only real wait time will be however long it is until the next showtime.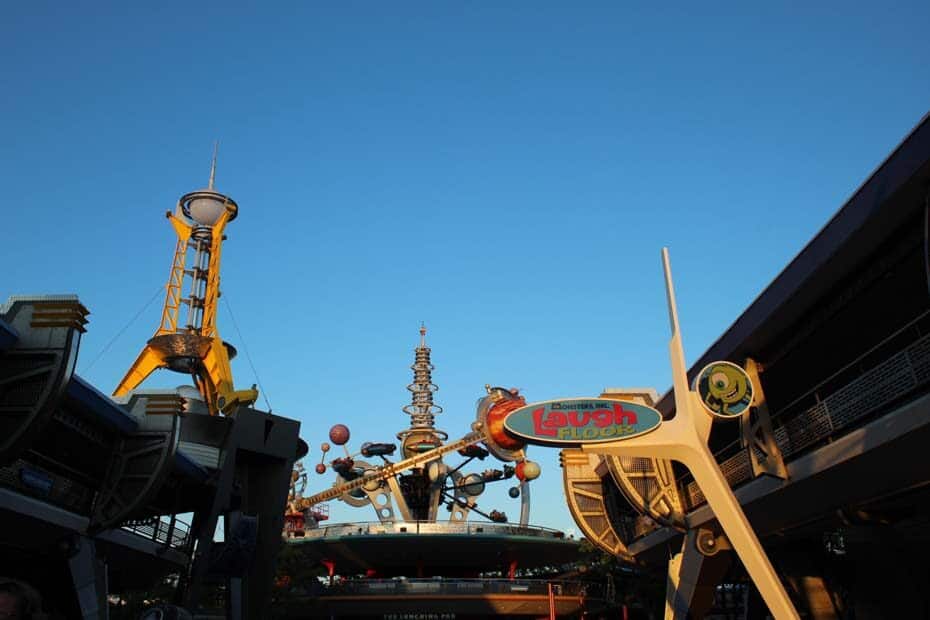 Monsters Inc. Laugh Floor has a duration of approximately 15 minutes. My best advice is not to sit behind the seats that have lamps in front of them. The show does ask for audience participation and the lamps help light up the area for the person they call on during the show. It's pretty humorous for those who haven't visited prior, but Laugh Floor is not a must-do attraction.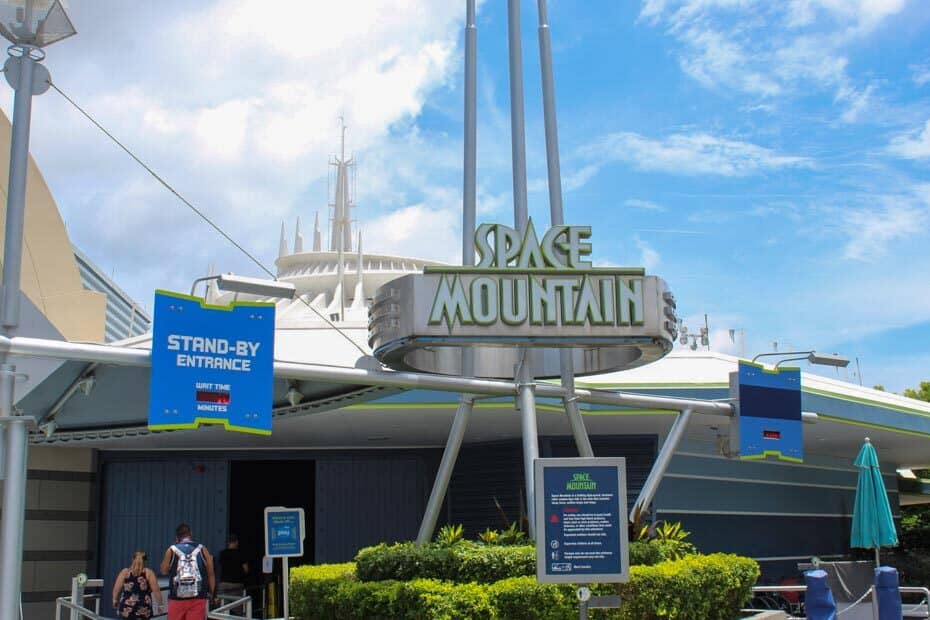 Tomorrowland is probably most known for its Space Mountain roller coaster ride. The indoor coaster recently celebrated its 45th anniversary at the Magic Kingdom. This attraction is an interior roller coaster where the majority of the ride is in the dark.
Space Mountain is considered a thrill ride with a height requirement of 44 inches. You'll more than likely want to grab an initial FastPass+ for this one because wait times can be fairly long throughout the day.
If you are looking for a ride for children in Tomorrowland, look no further than the Speedway. Almost every child wants to drive their very own car, and that's the whole idea of Tomorrowland Speedway.
This classic attraction is fully outdoors so it won't be operating in the event of severe weather. There is also the opportunity for FastPass+ here but if you are riding earlier in the day or later evening you shouldn't need it.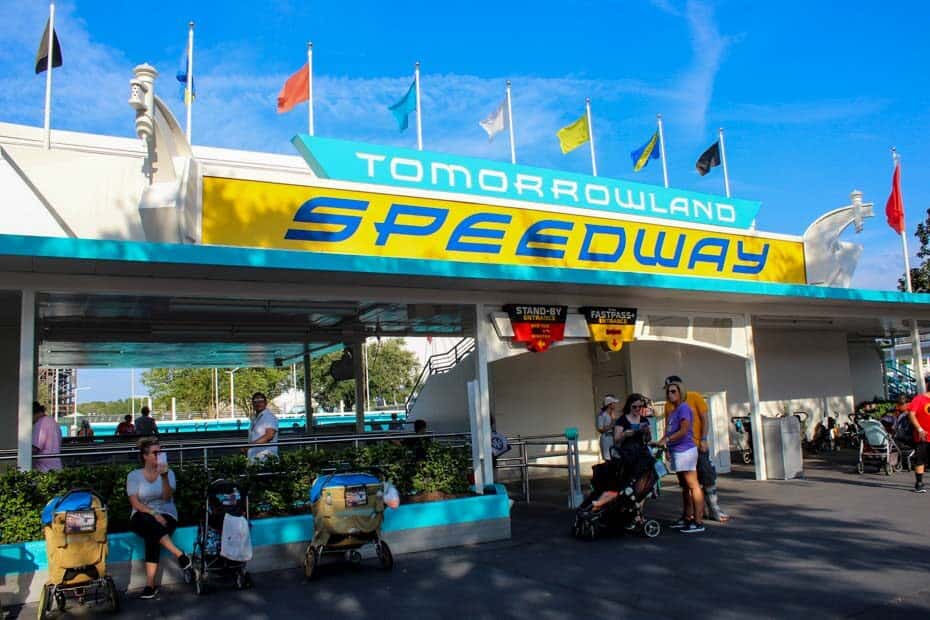 The lines can, however, get pretty lengthy during the course of the day and the queue is almost fully in direct sunlight. You'll eventually get down to the two person vehicle and take off down the tracks. Parents, it's easy to reach over and push the gas pedal from the passenger side if your child's feet can't quite make it.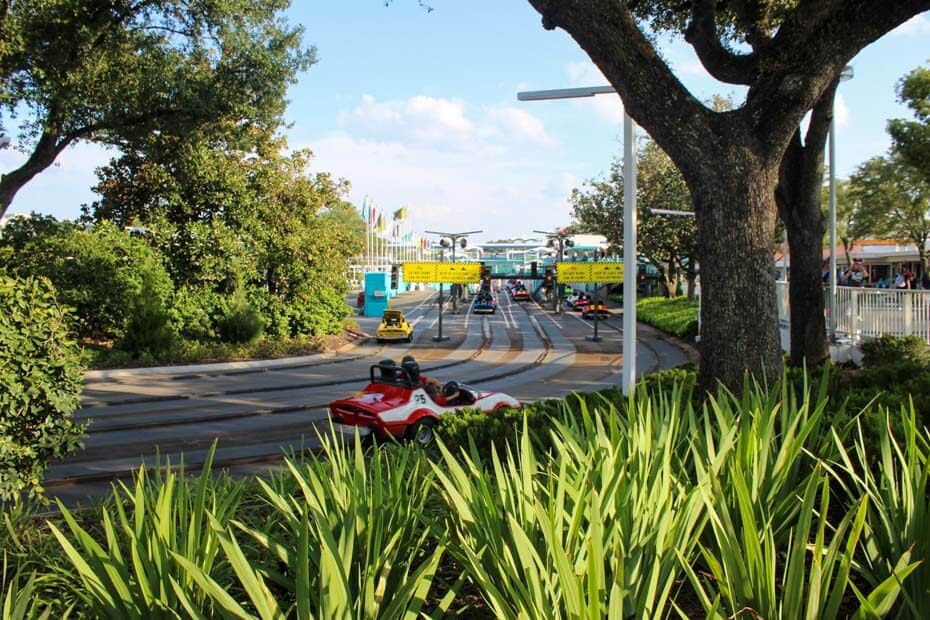 There is a 32″ height requirement to drive a car on the Tomorrowland Speedway ride.
While in Tomorrowland, you'll want to hop aboard the Tomorrowland Transit Authority Peoplemover. It will always be on my personal top five list of favorite attractions. This slow-moving attraction is the perfect place to break from crowds, rest your feet, or just enjoy the views of Tomorrowland.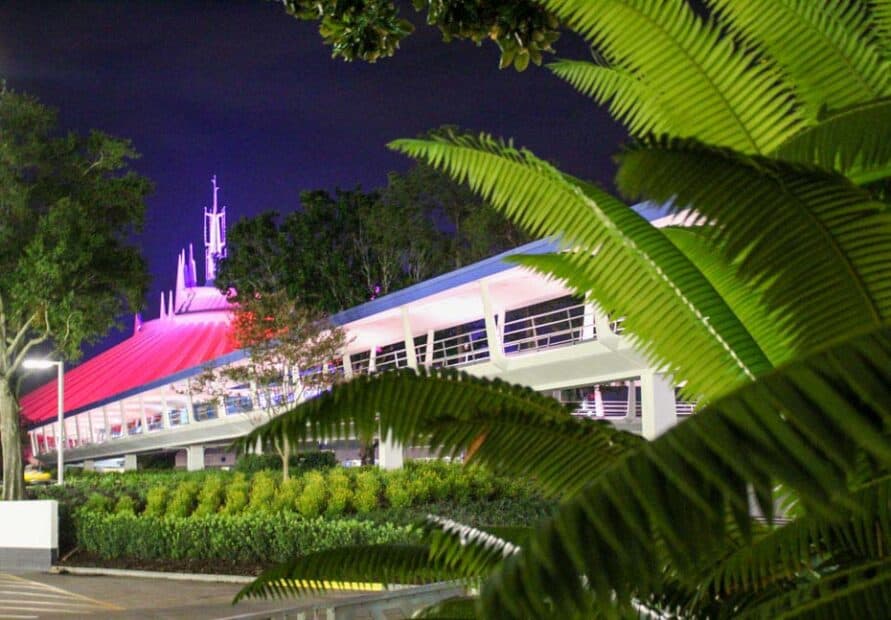 You'll take a moving speed ramp up, at least I hope it's moving. This speed ramp seems to be turned off fairly often these days requiring guests to actually walk up the ramp. Up top you'll enter a small queue, before stepping on to the moving platform. Seats on the Peoplemover face forward and backward.
Prepare to sit back, relax, and enjoy some pretty special views along the way.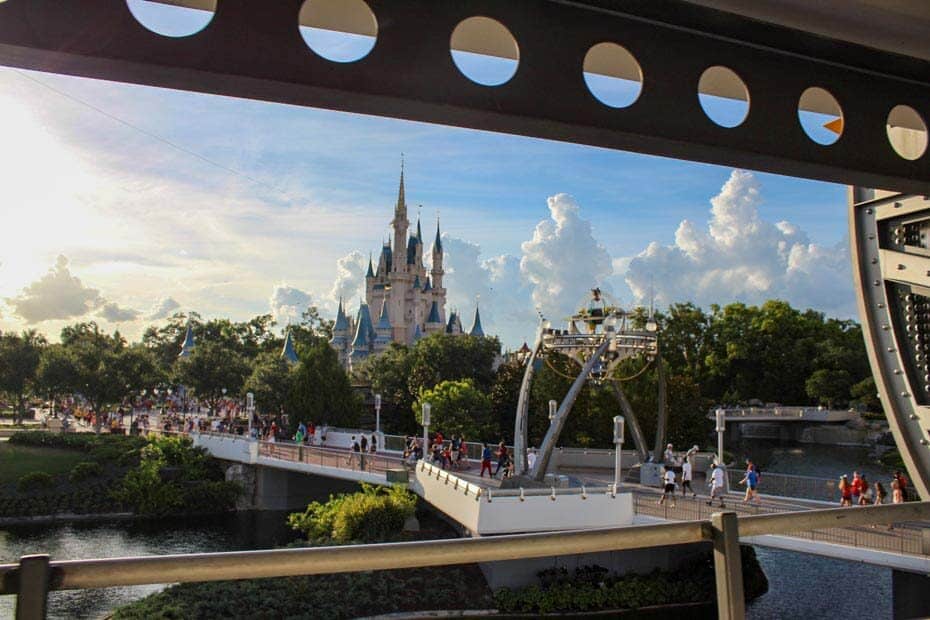 The Peoplemover has a duration of about 16 minutes, often making it a spot where tired kids fall asleep by the end.
One of the attractions you'll see while on the Peoplemover is Walt Disney's Carousel of Progress. This attraction originally debuted at the 1964-65 World's Fair, and later on at Disneyland before moving to Walt Disney World in 1975.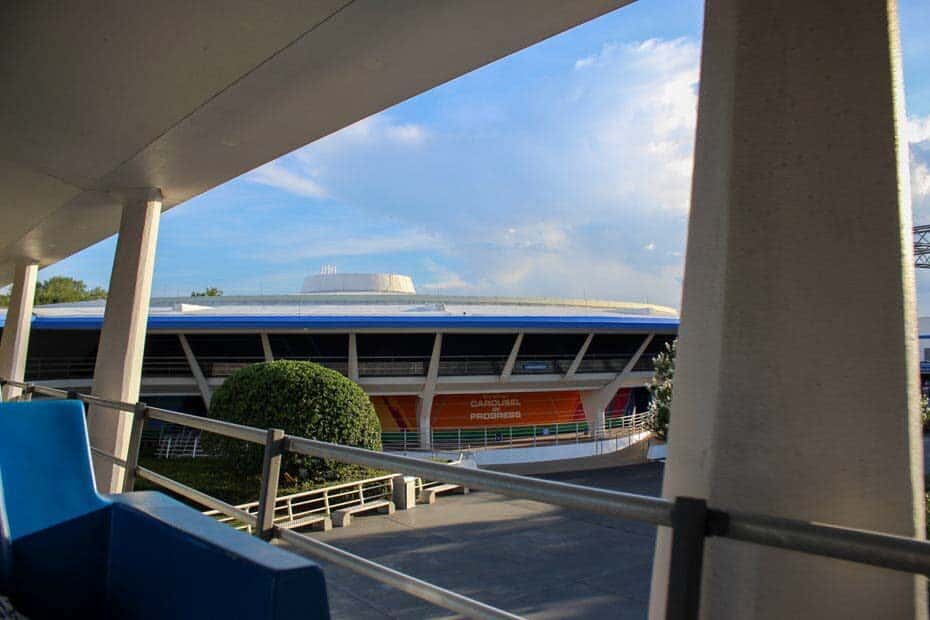 Carousel of Progress is a rotating theater where the seats actually move to the next scene. The idea is the story of the progression of time dating back four generations. At this time the ending scene is unfortunately a bit dated. But hopes are high that eventually this attraction will be refurbished to bring it into more modern times.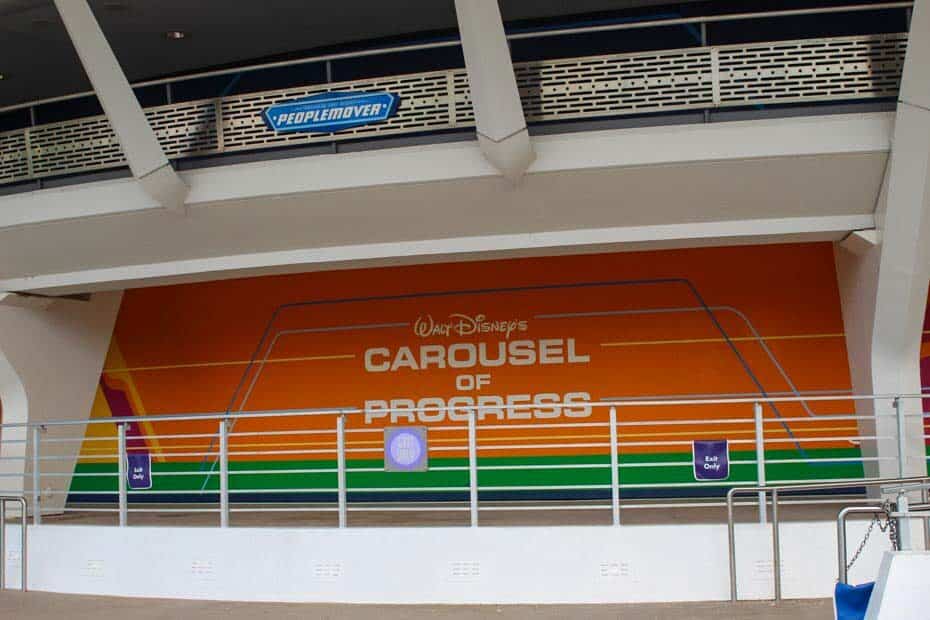 Carousel of Progress can also be considered a nice place to break in the event of afternoon rain, crowds, or hot temperatures.
There are two opportunities to meet Buzz Lightyear in the theme parks at Walt Disney World. The first is here in Tomorrowland at the Magic Kingdom. Additionally, Buzz Lightyear meets over in Toy Story Land at Hollywood Studios.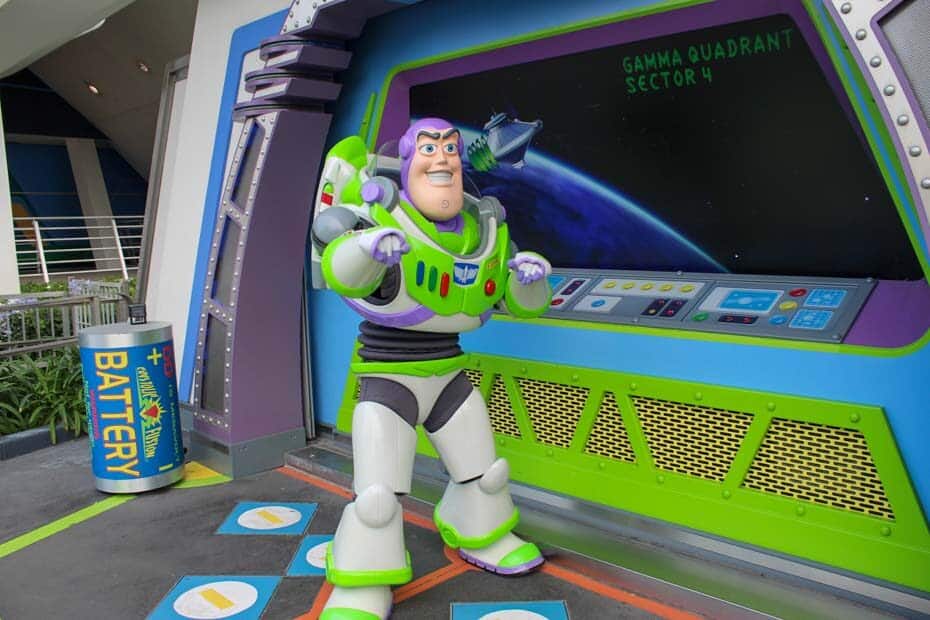 Buzz Lightyear meets at intermittent times during the afternoon hours. Make sure to check the times guide on the day of your visit.
Stitch has also been meeting in Tomorrowland this last year. You can find him across the way from Laugh Floor in the home of his former attraction. There's been a lot of discussion in the Disney community about this location and whether or not it will eventually house another attraction. For now, know it's the only place in the four theme parks to meet Stitch.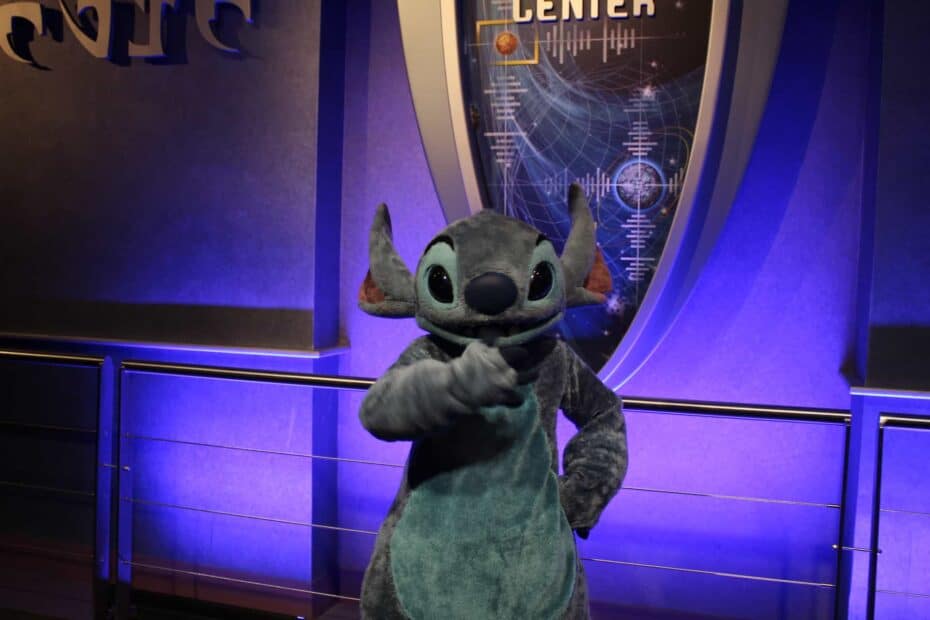 If you would like to learn more, I have a full Magic Kingdom characters guide. Additionally, I try to keep every character's meet available in the theme parks documented on the Disney World Characters page.
Tomorrowland offers quite a few counter and quick-service dining opportunities. There aren't any table service locations, so nothing here will require a reservation.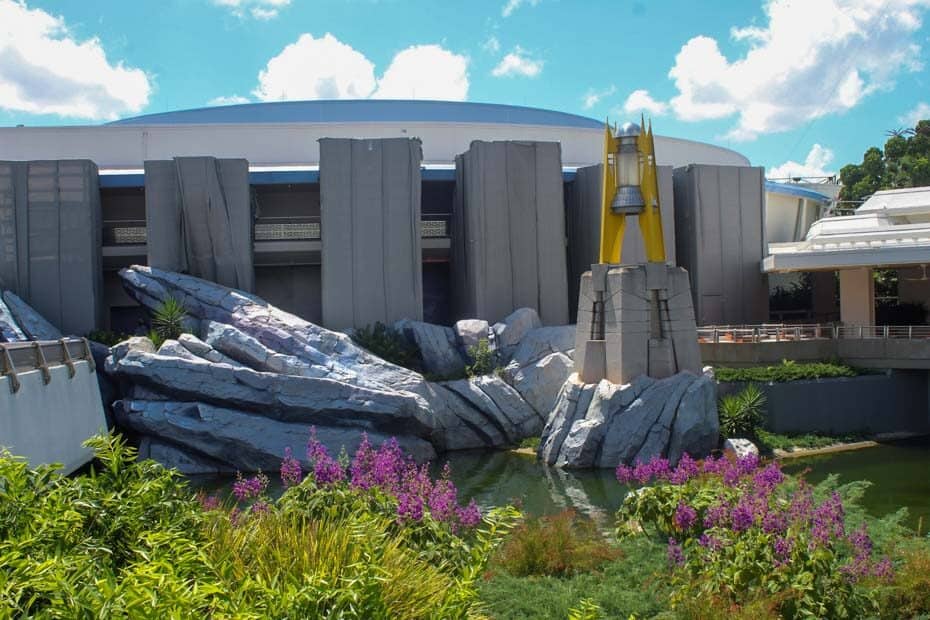 Auntie Gravity's Galactic Goodies is your ice cream stop here in the future offering sundaes, floats, and milkshakes. Here's a preview of their menu.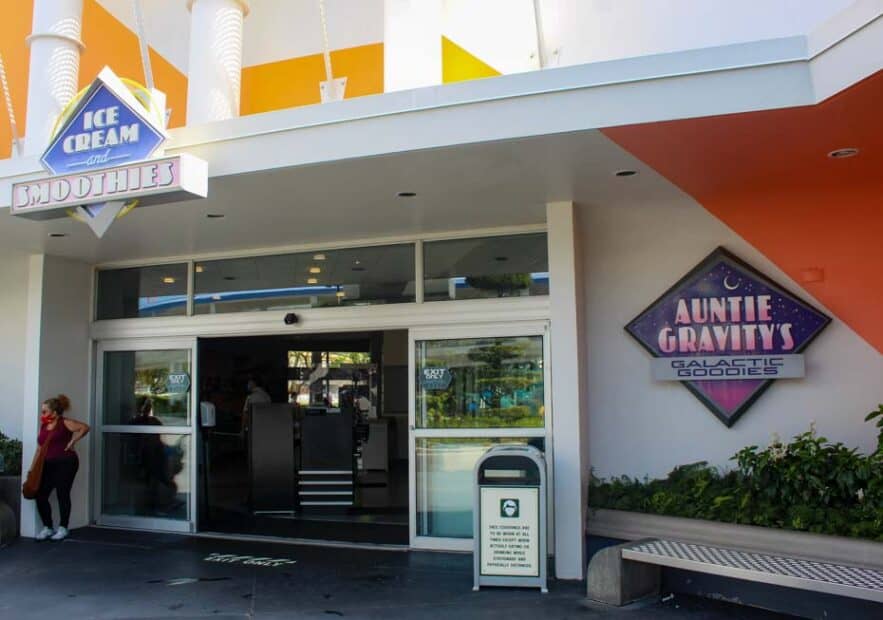 Cool Ship which is shown in the picture above sells churros and soft drinks. (Insider joke-there might be someone in charge of buying churros after you leave Laugh Floor. Just follow "that guy.")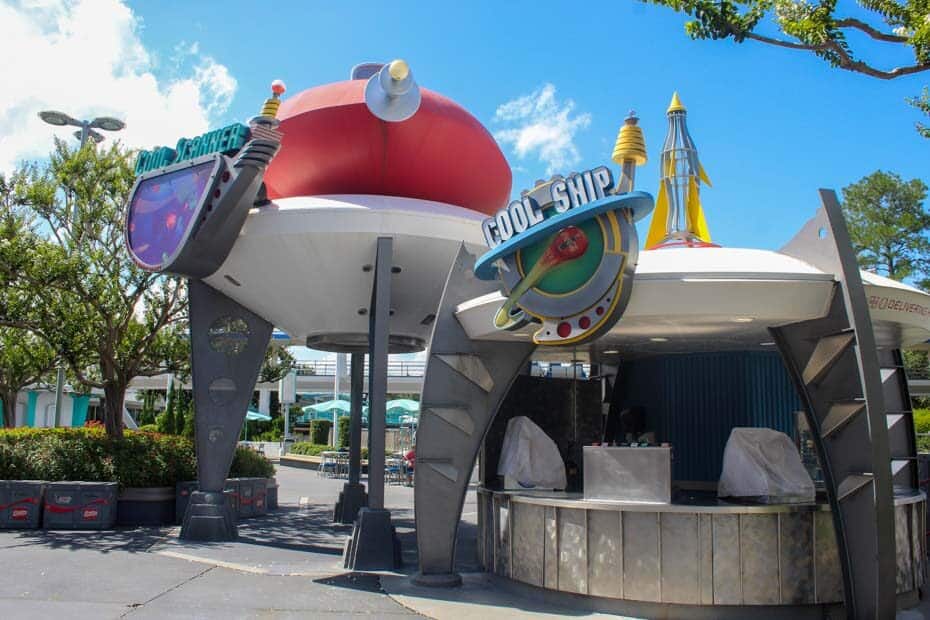 Cosmic Ray's Starlight Cafe is the number one counter service chicken nuggets location of all time. OF ALL TIME! (at Magic Kingdom)They have burgers, sometimes even questionable special menu items, and fries. Take a look at the menu here. I know you can't wait to try the latest!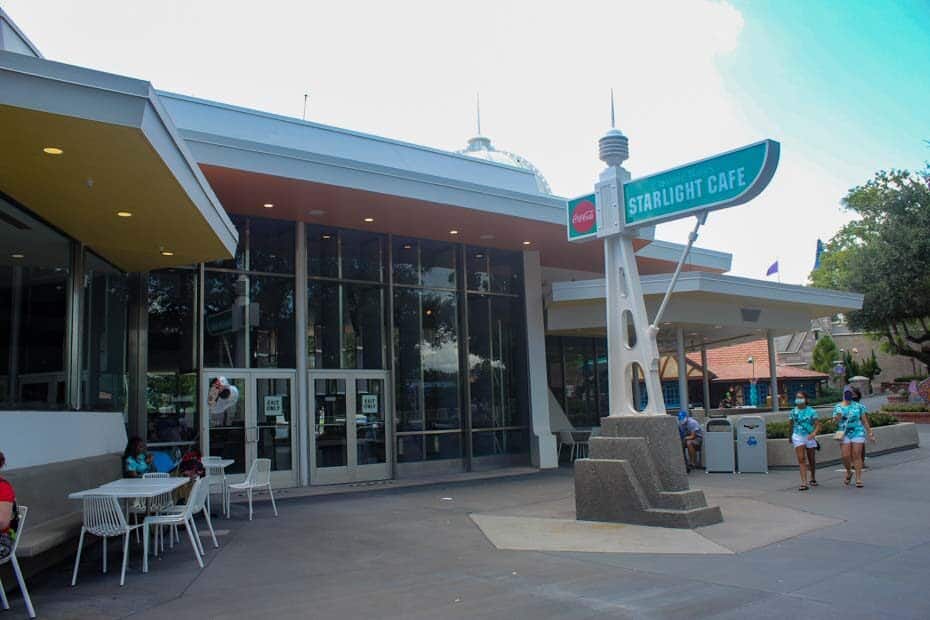 The Lunching Pad is one of those spots that kind of serves a dual purpose. It shares a location with two attractions, the Peoplemover and Astro Orbiter. Actually, it's kind of like the base of an oreo cookie with a layer of cream and another cookie on top. You can see what I mean in the picture below. Expect to find sandwiches, pretzels, hot dogs, and frozen sodas on the menu here.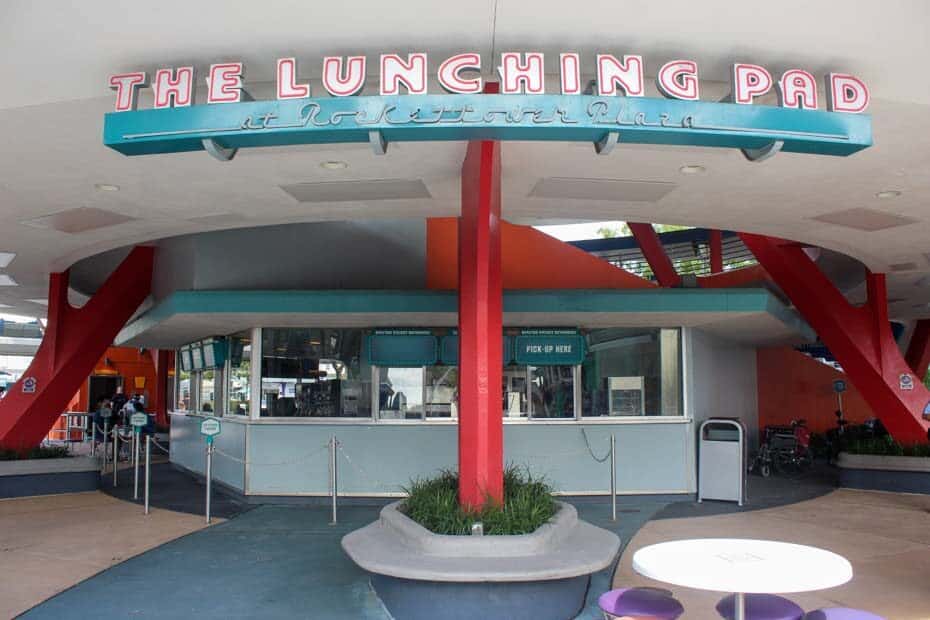 Our last stop for dining is the Tomorrowland Terrace. Below is a look at one of the dining areas, but unfortunately this location is usually closed. You might find it open during the holidays or other high crowd times.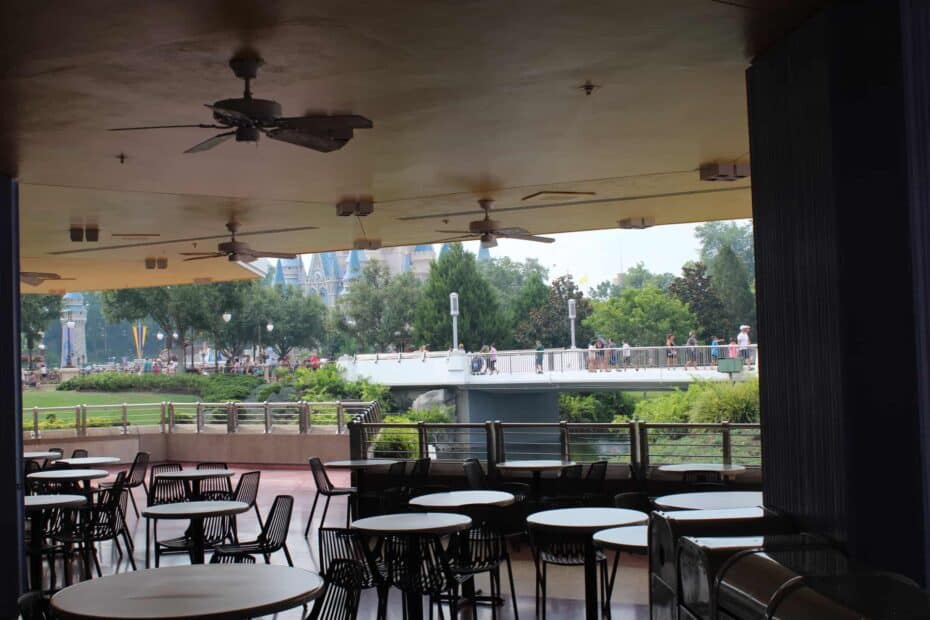 It is, however, the location of the "extra-cost" fireworks viewing parties held nightly. They do have a menu here in case you would like to get an idea of their offerings in the off chance they are open.
Additionally, you'll find a Joffrey's Revive coffee location over toward Space Mountain in Tomorrowland.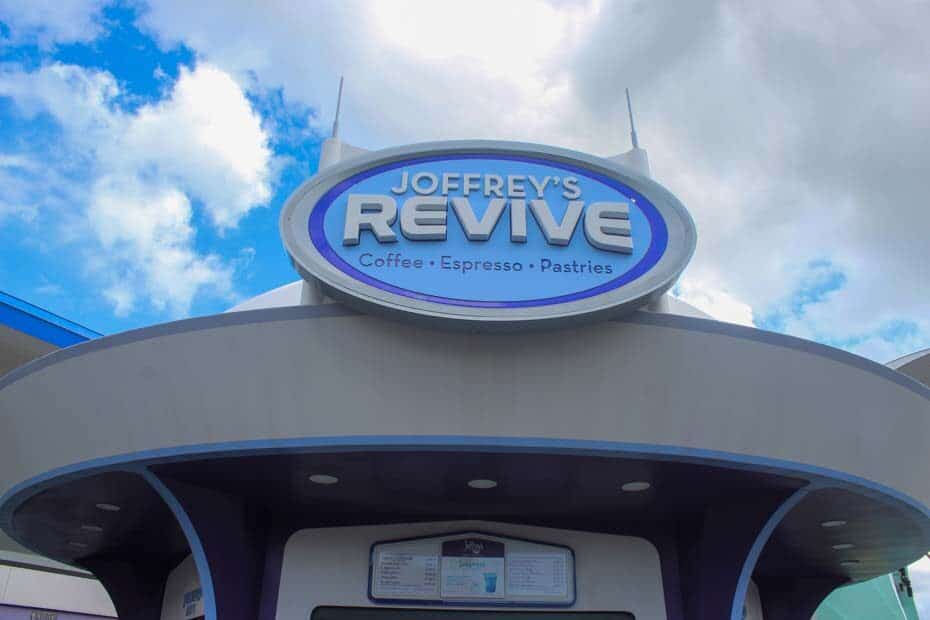 And there's a pretzel and popcorn cart that is usually out and about. It seems they usually serve pretzels until early evening and then change over to popcorn.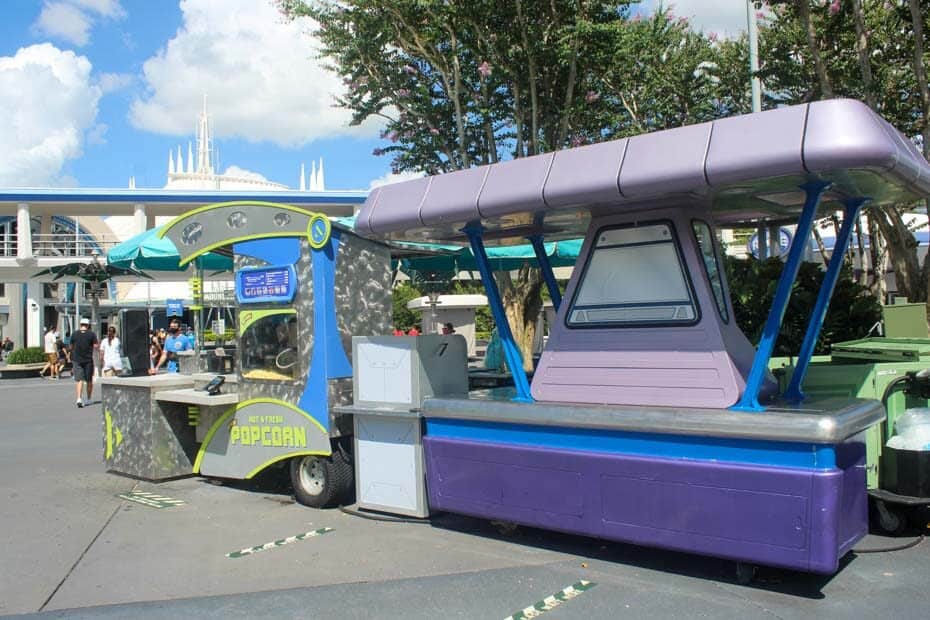 Like the rest of the lands, Tomorrowland offers some specific-themed shopping locations.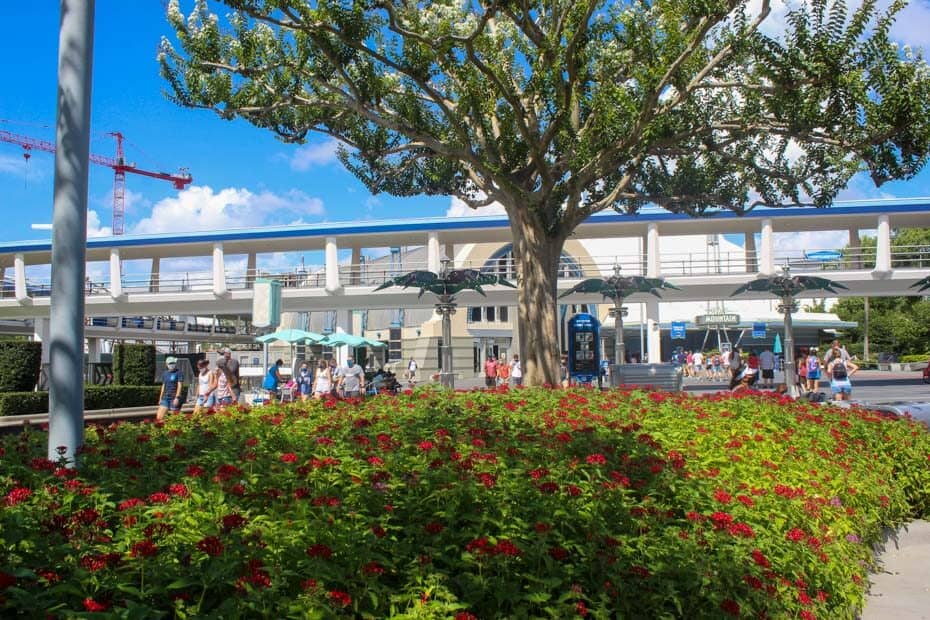 For planning dining reservations at Disney, we have a full list of Disney restaurant reviews available. Normally, we recommend planning at least one Disney World character dining meal and a Disney signature dining reservation.
When you exit Space Ranger Spin you'll find yourself in Buzz Lightyear's Space Ranger Spin Photos. This is one of those shops where the ride dumps you into it before the actual exit. They have Toy Story themed merchandise here and the opportunity to view your on-ride photo and purchase it in the event you don't have the memory maker.
Merchant of Venus is probably one of the largest shopping stops in Tomorrowland. Expect to find a variety of futuristic items. Its location is just past the entrance to Stitch's meet and greet. You also might want to note that this is the store you see into from above when riding the Peoplemover.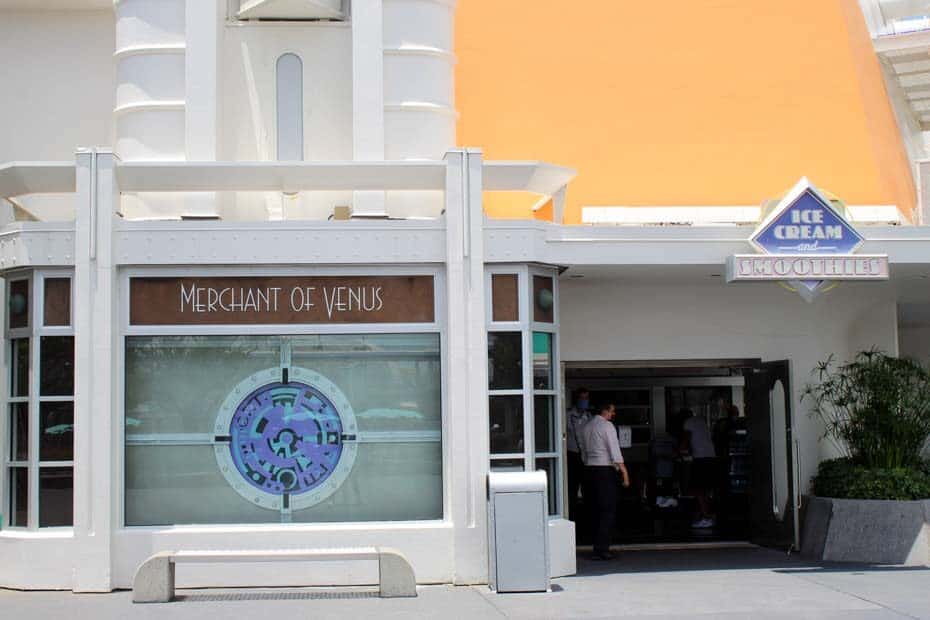 Star Traders sits next door and shares a location with Merchant of Venus. Expect more items themed toward children in this area of the store.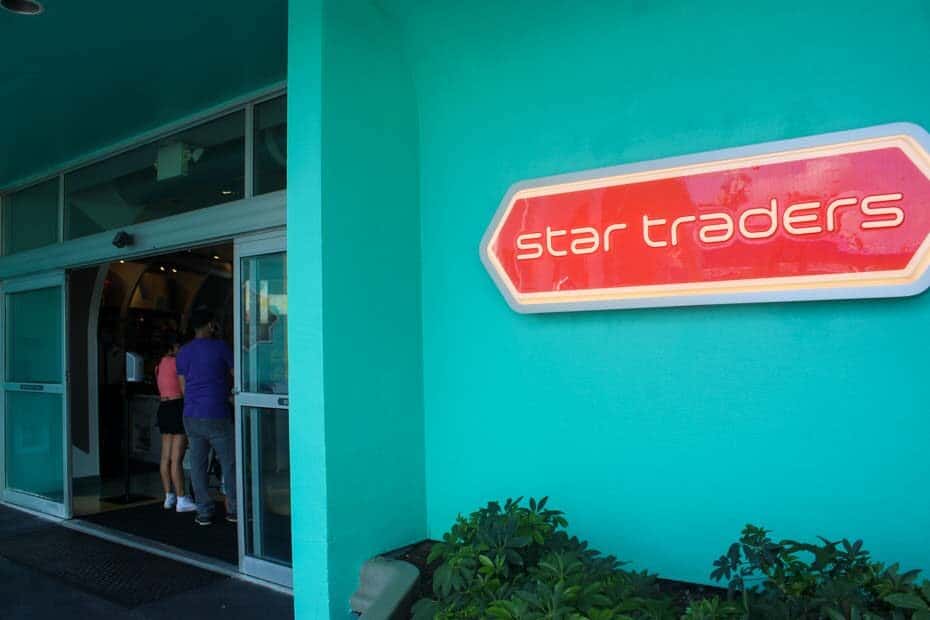 Tomorrowland Light & Power Co. is the retail shop at the end of the Space Mountain exit. This is where you'll find items branded specifically to Space Mountain. There's also a design your own mobile phone case kiosk inside this location.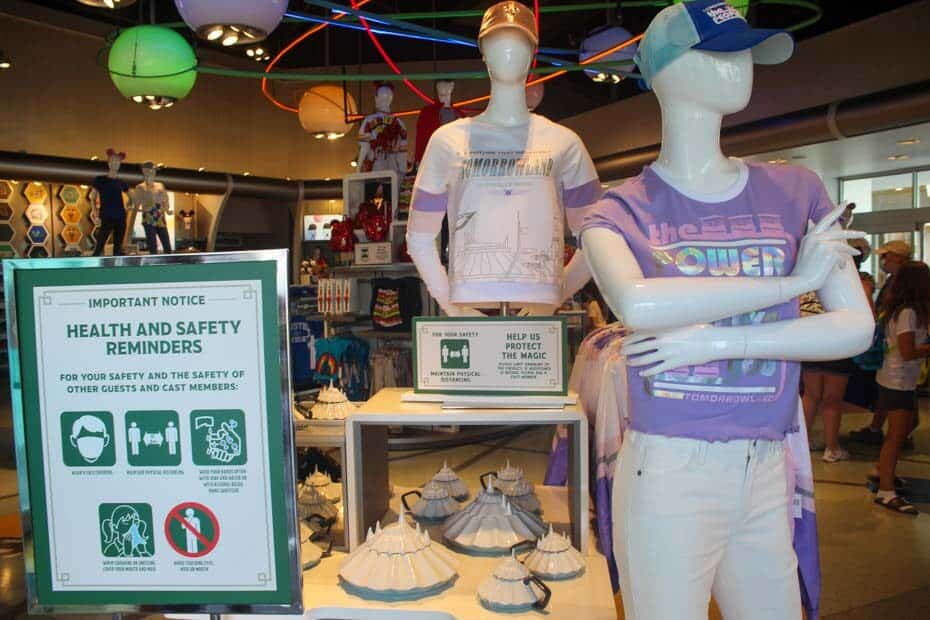 Ursa's Major Minor Mart is an outdoor kiosk of sorts carrying pins and other souvenirs. Ursa's is located next to Cool Ship.
Final Thoughts on Tomorrowland at Magic Kingdom
As we near the end of this review there's one more point I would like to make. Magic Kingdom's Tomorrowland is one of those special spots that you will probably want to tour not only in the daytime but evening as well.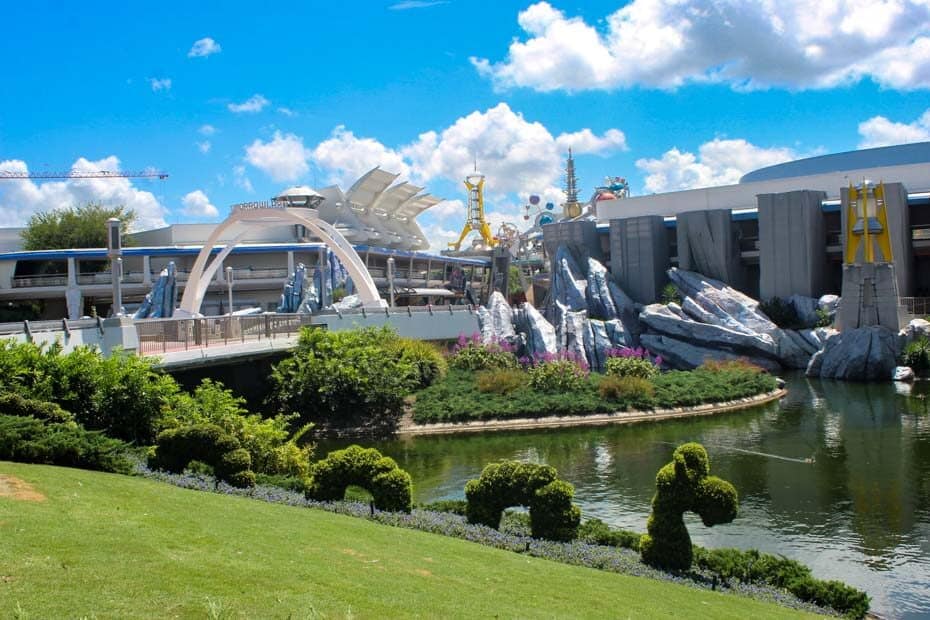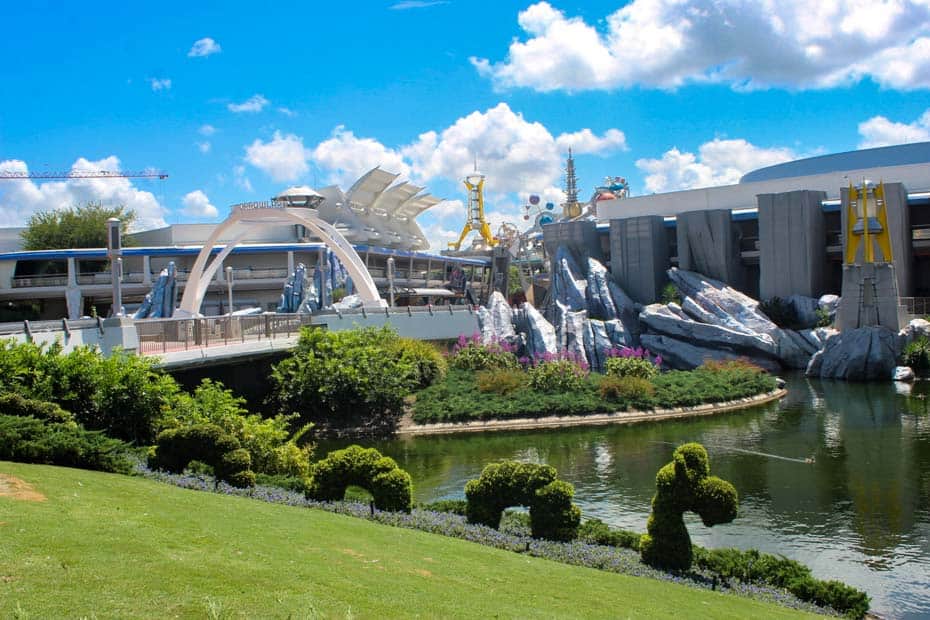 The entire land lights up in a different way at night. Newer lands like Pandora at Animal Kingdom and Galaxy's Edge at Hollywood Studios help us to recognize much more of this evening appeal. I guess Tomorrowland was just ahead of its time, but I think that's the whole idea in the first place.
I hope you enjoyed this Magic Kingdom by land review. We have one more stop at Disney World's Main Street U.S.A. to make before wrapping up the full series. If you haven't caught our prior stops make sure to check them out:
Resorts Gal specializes in Disney World Resorts, Characters and Dining. Make sure to check out some of our resources like the list Walt Disney World Resorts with reviews. That article gives a brief overview of every resort at Disney.
The Magic Kingdom area resorts that are nearby include Disney's Contemporary (review), the Grand Floridian Resort (review), and Disney's Polynesian Resort (review).
Lastly, our most popular reviews include the best restaurants at Disney Springs and I keep a timeline going of Disney Loungefly mini-backpacks.
So what is your favorite land in Magic Kingdom? Are you a Tomorrowland fan or not? They had me at the Peoplemover!