A Step Inside Fulton's General Store at Port Orleans Riverside
Fulton's General Store is located at Disney's Port Orleans Riverside Resort. The store serves as the main sundries and gift shop for the resort.
In this article, we'll preview the merchandise available at Fulton's General Store, along with information for shopping here. As for the merchandise photos below, they were all taken in late 2021.
Therefore, every item pictured might not be available on your trip. However, this article should provide a pretty accurate depiction of what you might find on your next vacation.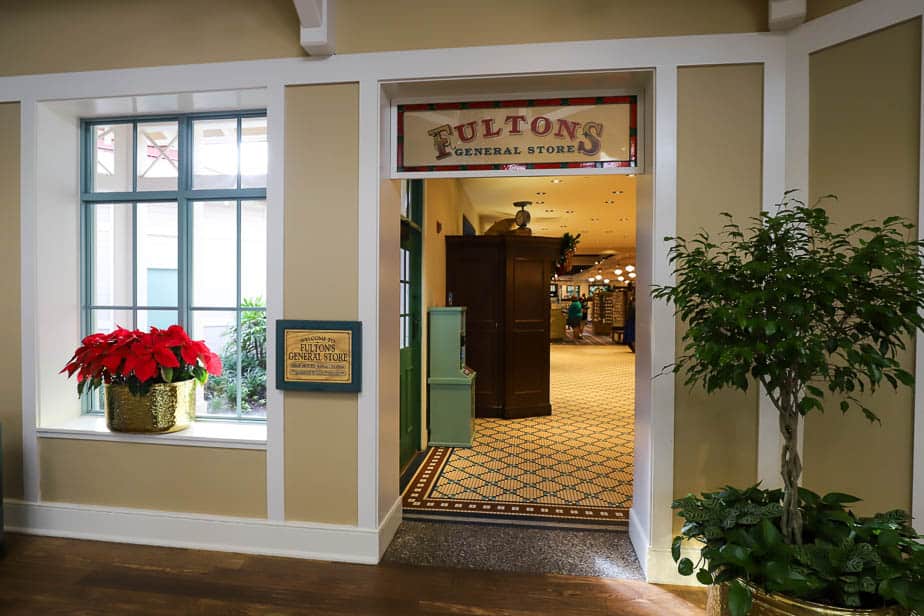 Fulton's General Store is located right inside the main entrance to the lobby at Port Orleans Riverside Resort. Hours of operation are between 8:00 a.m. and 11:00 p.m. Note these hours might fluctuate throughout the year.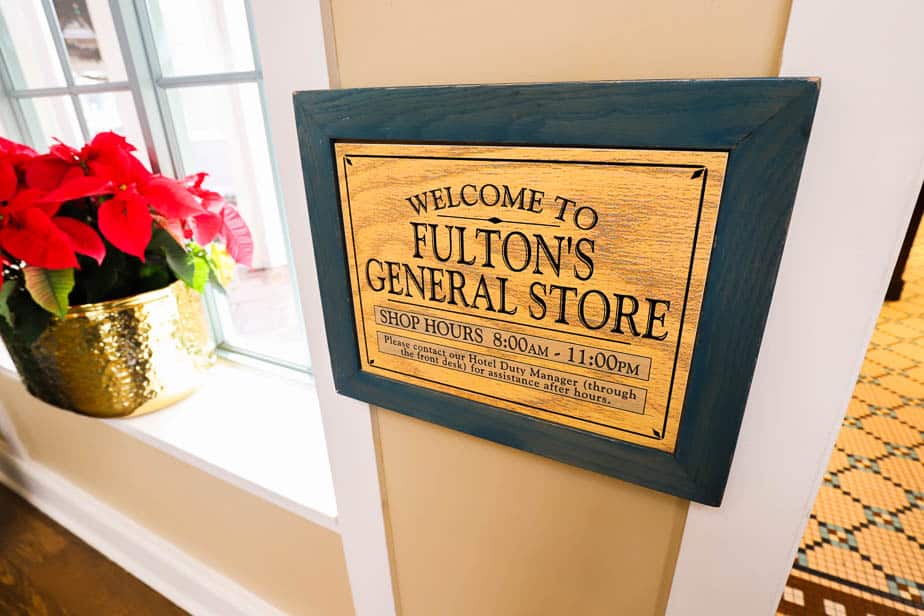 Fulton's General Store is one of the larger gift shops at the resorts. It's comparable in size to Bayview Gifts over at Disney's Contemporary. Inside the shop, you'll find a variety of men's and women's apparel.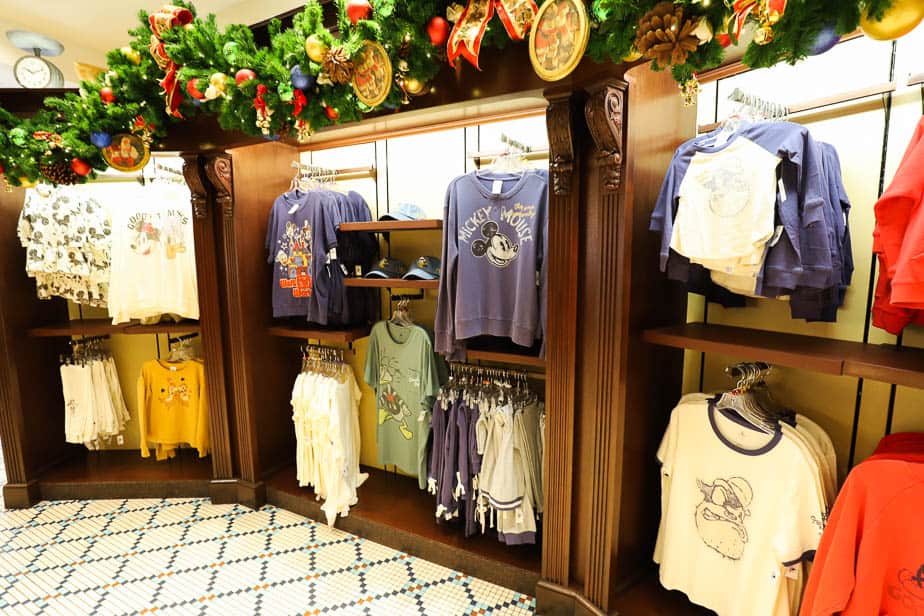 There were several Disney Loungefly backpacks on display throughout the store.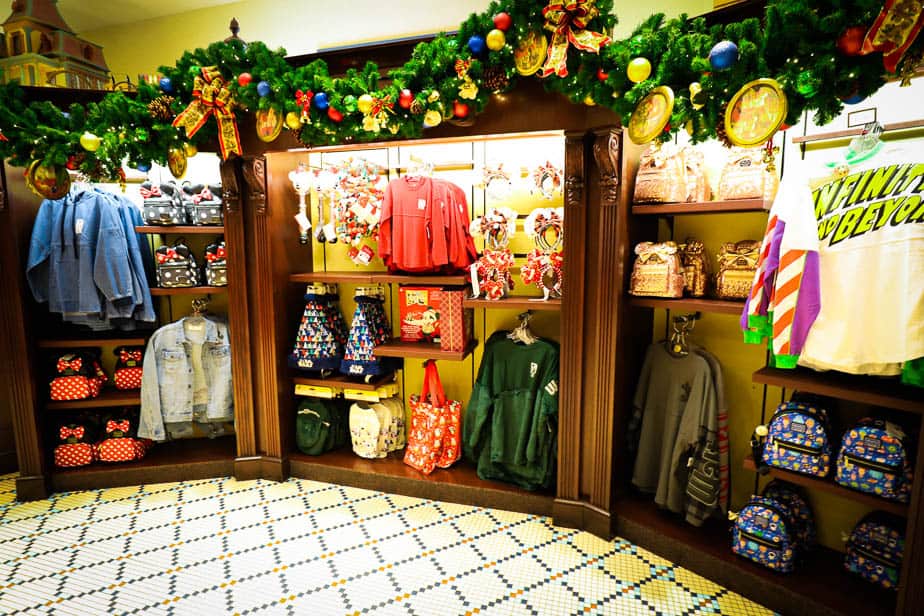 And a display of items for the home and kitchen.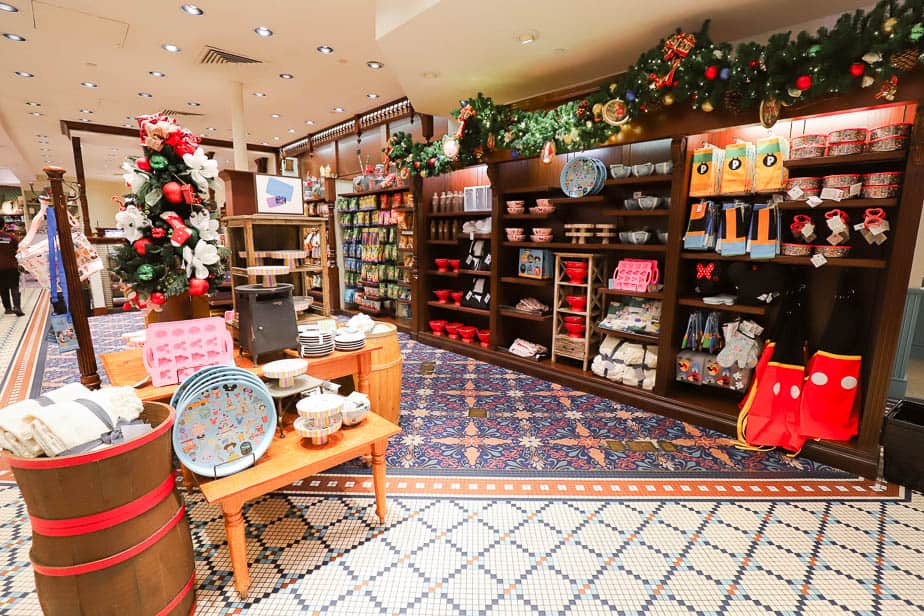 Some of these items are from the Jerrod Maruyama home collection.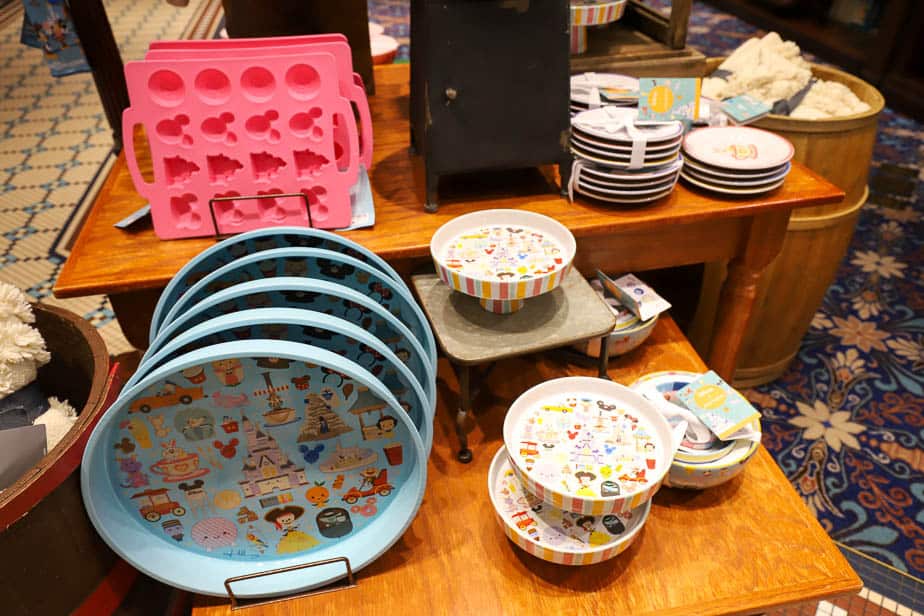 There were a few items in the mix for newlyweds, like these bridal ear caps.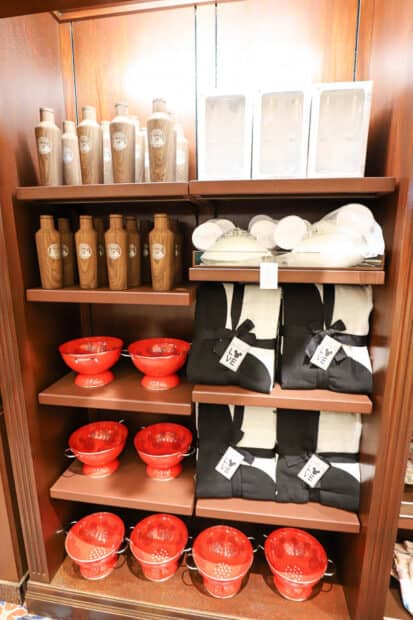 And there was a decent selection of the usual Disney-branded candy.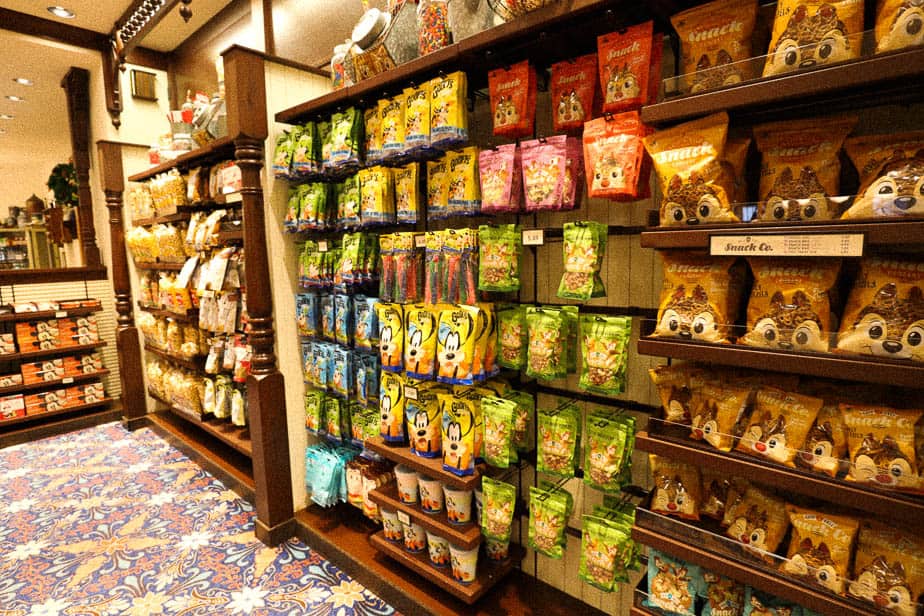 Some of those lollipops are heavy.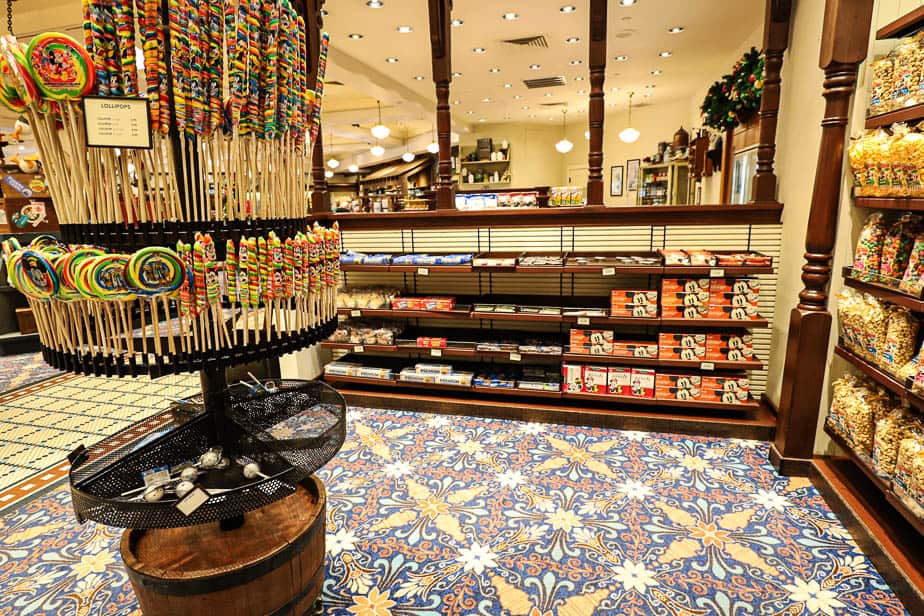 Toward the corner of the store, you'll find a variety of grocery items.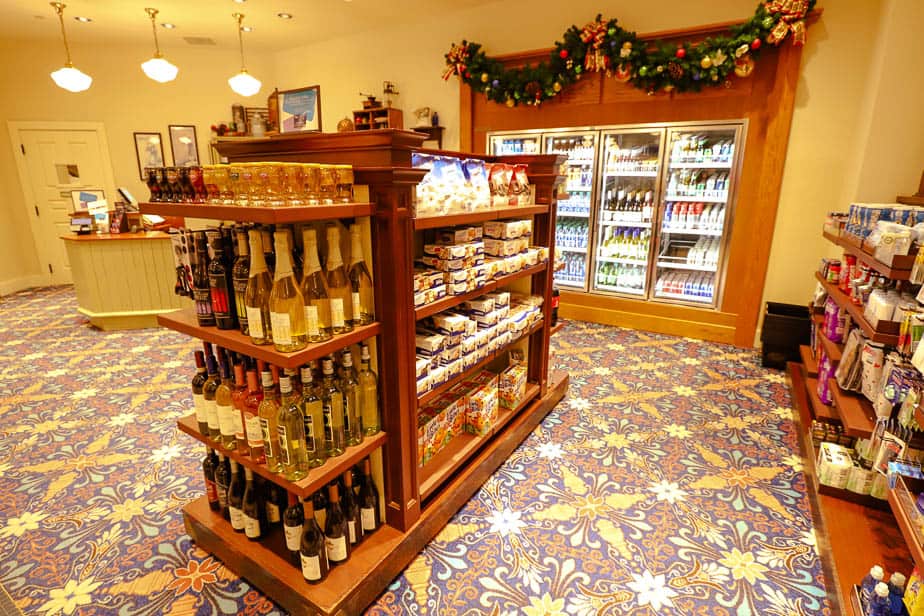 Wine is available by the bottle or in individual servings.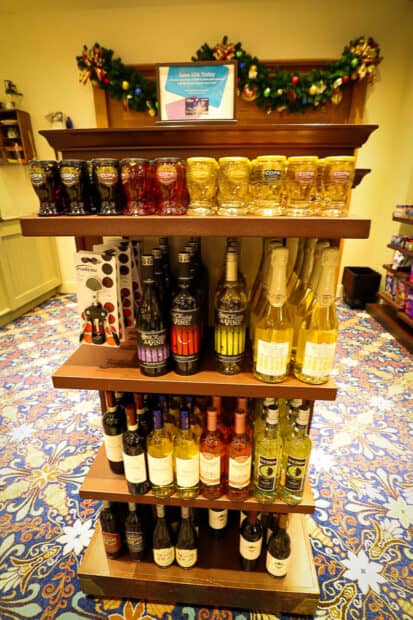 Plenty of Entenmann's baked goods were available. You could do the whole breakfast of champions thing in your hotel room with a box of these.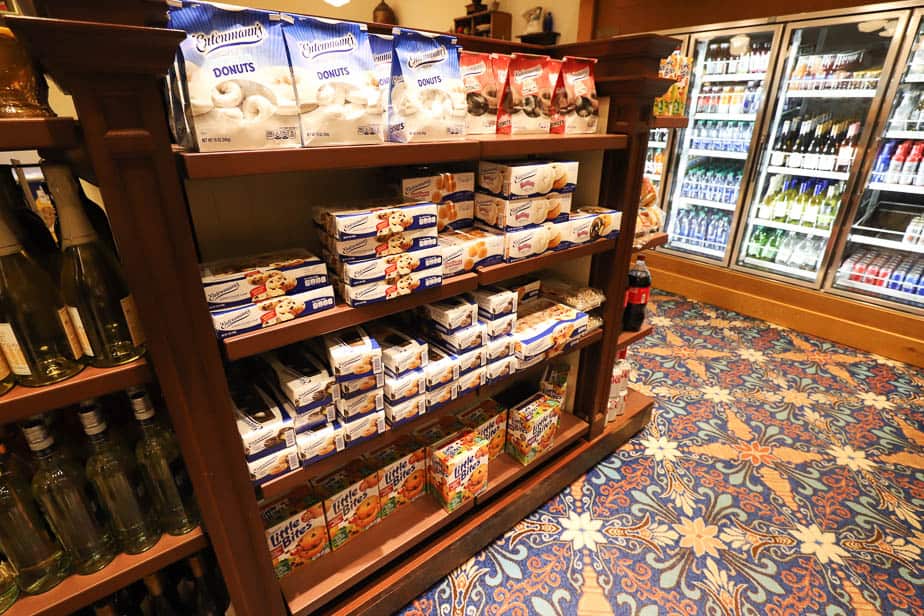 Here is a photo of some of the convenience items available at the resort.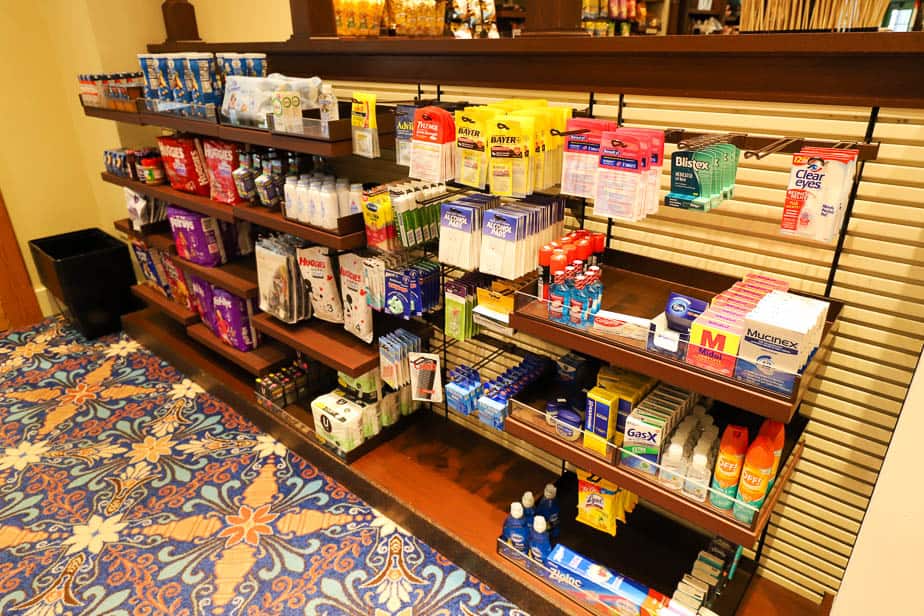 The refrigerated case included everything from bottled water to half-gallon cartons of milk.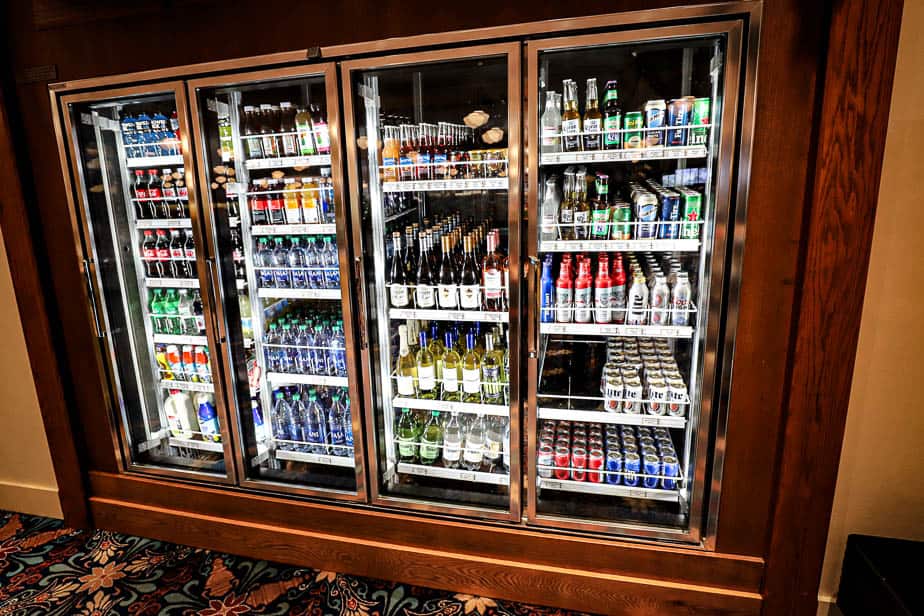 There are various soda products, loaf bread, and a few muffins.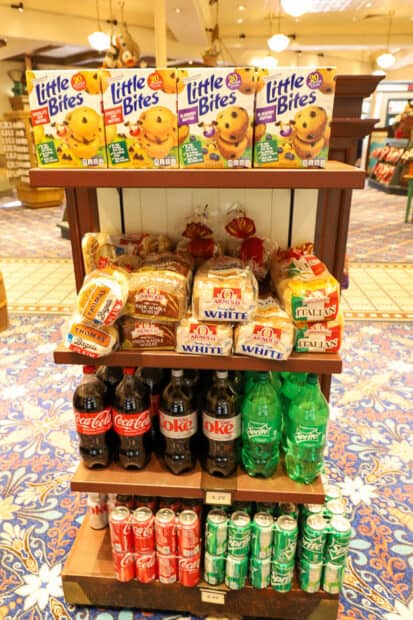 Here is the selection of chips and dip. These items tend to cure those late-night cravings when you get back from the parks feeling famished, and nothing else is open. Hopefully, the gift shop will still be open!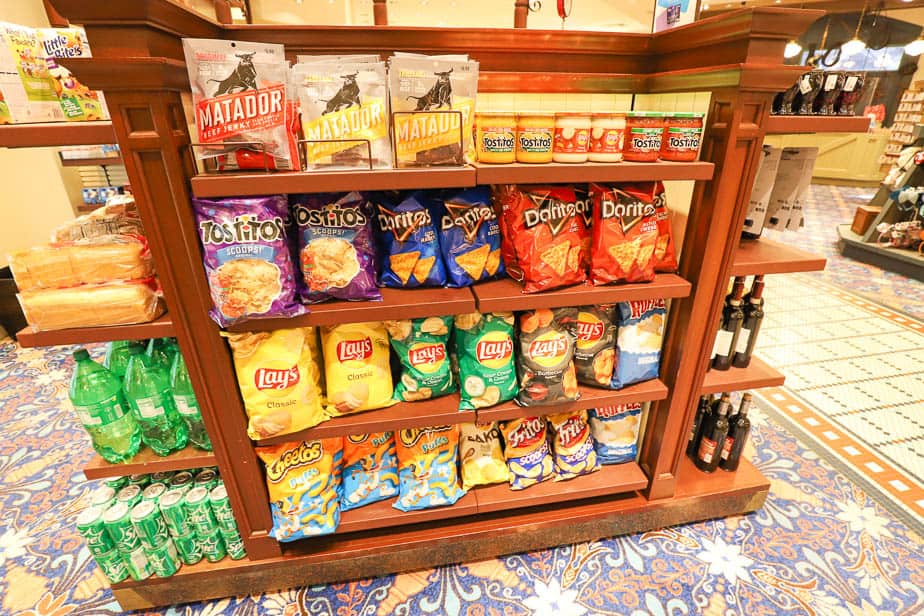 There were a few items available at the register, including refillable mugs.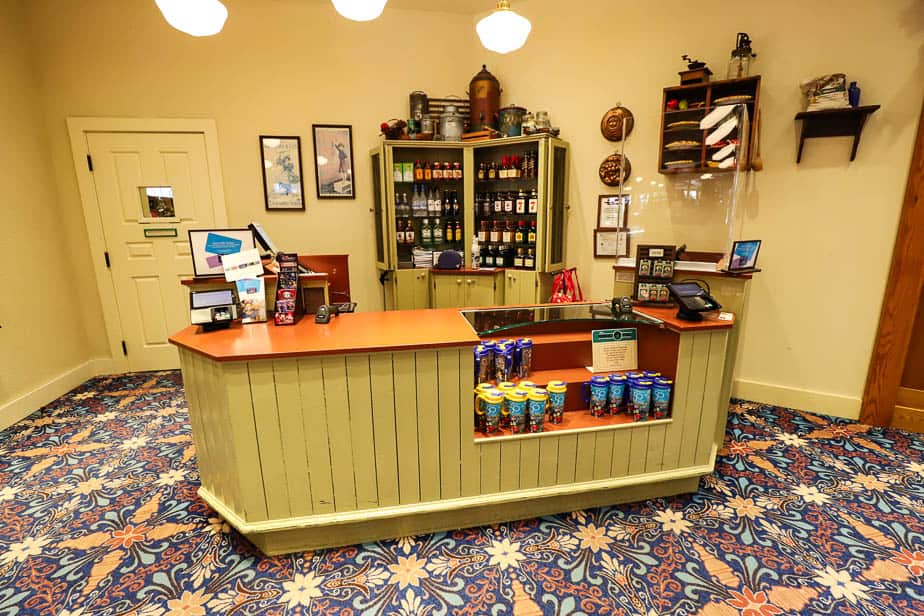 Several liquors sit in a case behind the register.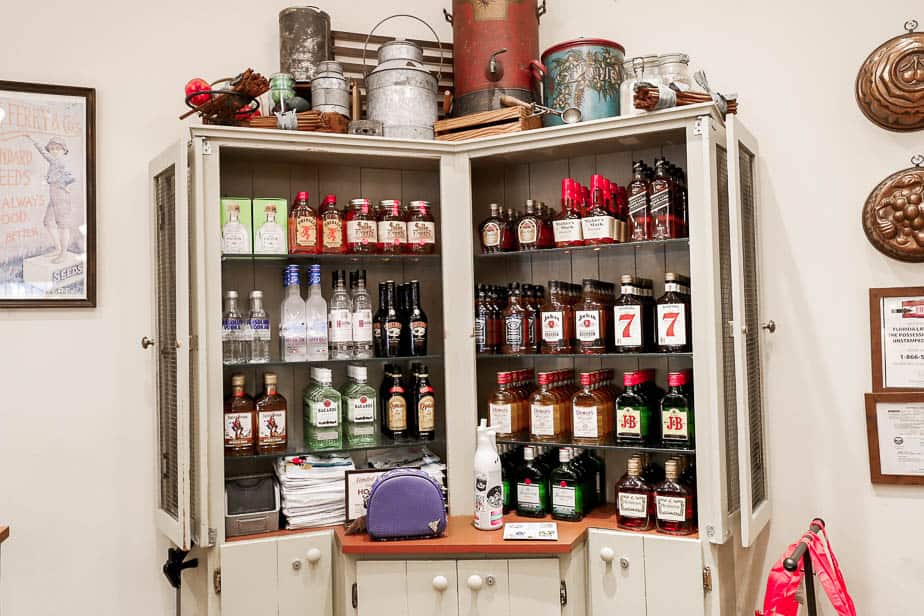 Fulton's General Store has an endearing, moving display that sits in the middle of the store.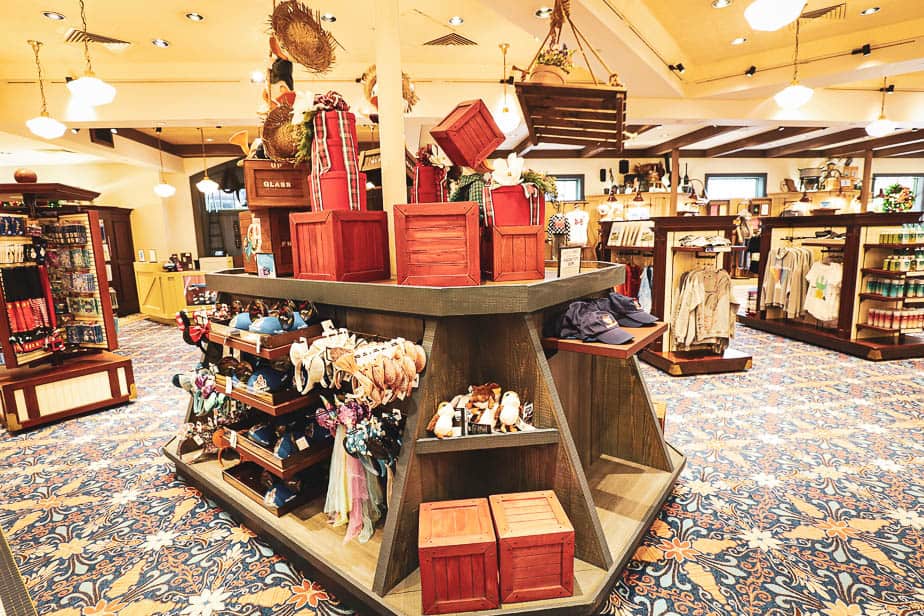 Donald and his nephews are busy at work, and somehow Donald managed to get in a bit of an accident. Imagine that.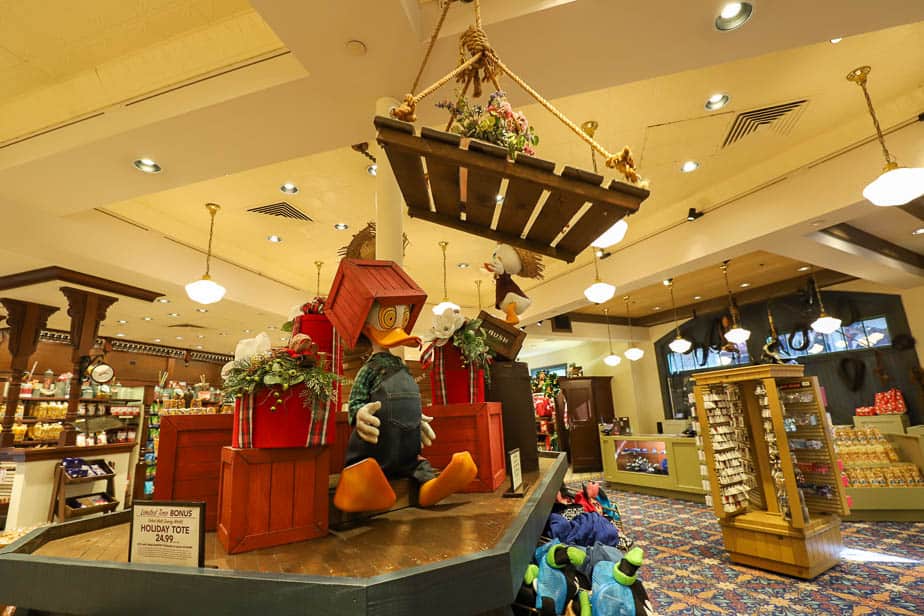 These displays have become a thing of the past at Disney World. Since Riverside had been closed for so long, it was almost shocking to see this display. It made me remember how all the stores and dining halls formerly featured these fun elements.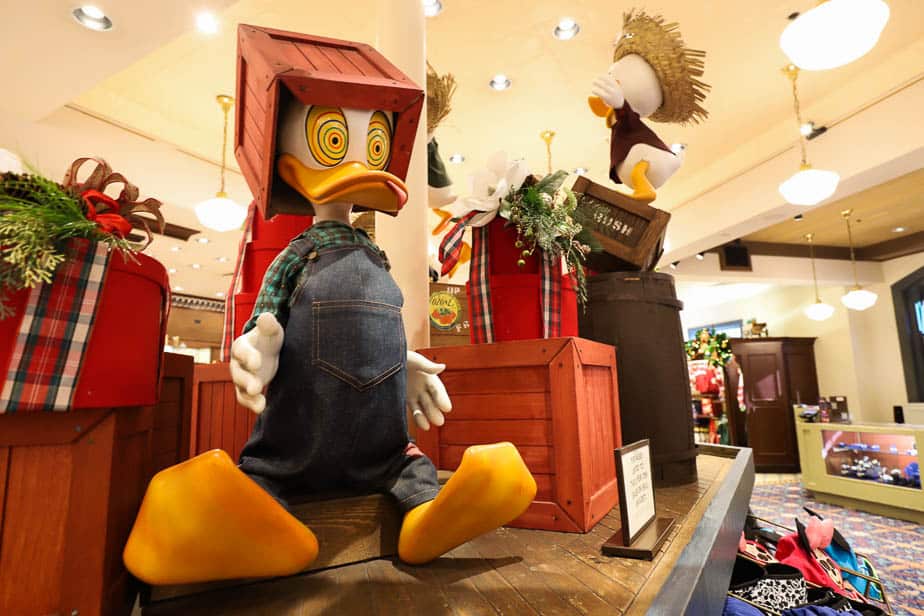 Anyway, below the display, there were several ear hats and Minnie Mouse Ears.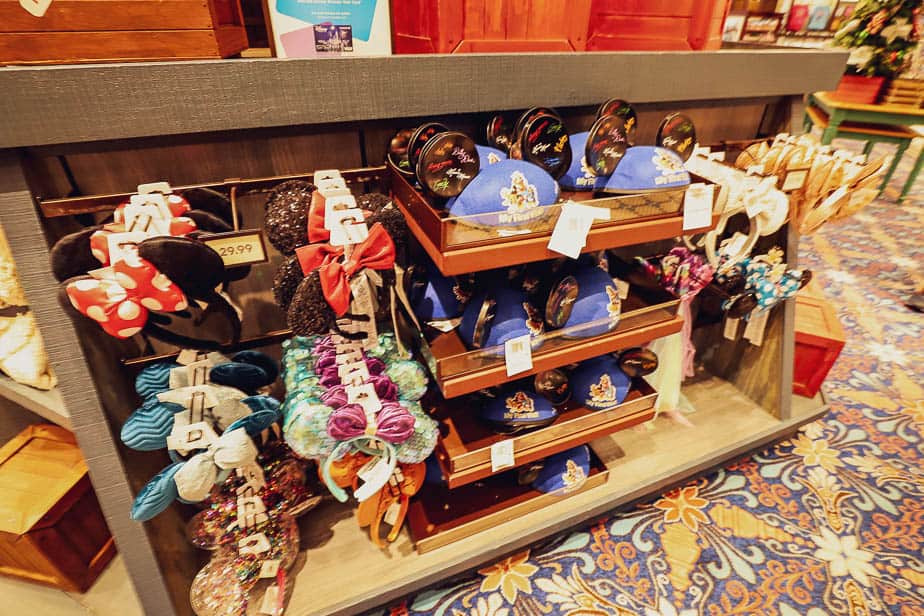 Disney's H20 products were available. So if you enjoy any of the complimentary toiletries in your room, you can take them home with you. Or you can order them here on shopDisney with our affiliate link.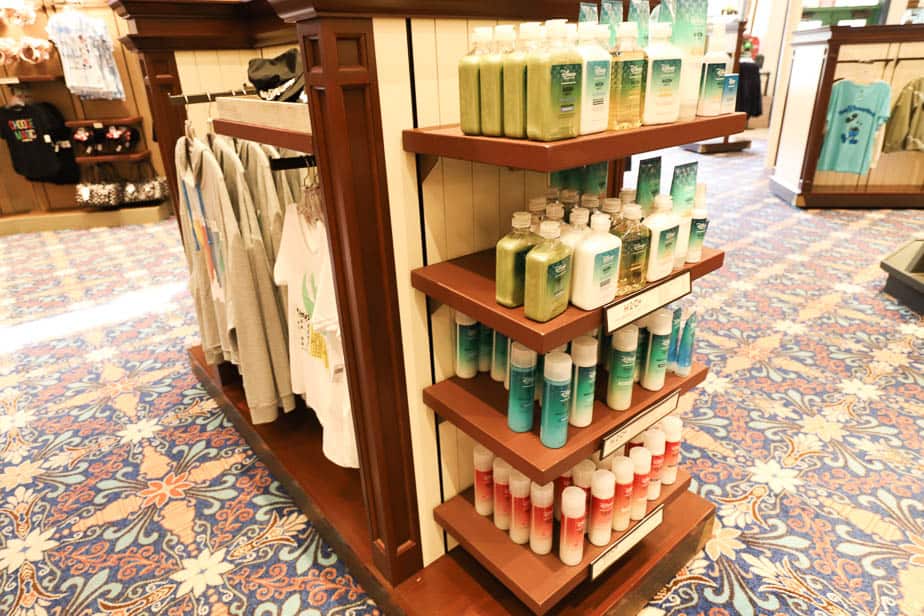 There was a large selection of Minnie Mouse-themed merchandise available in Fulton's General Store during this visit.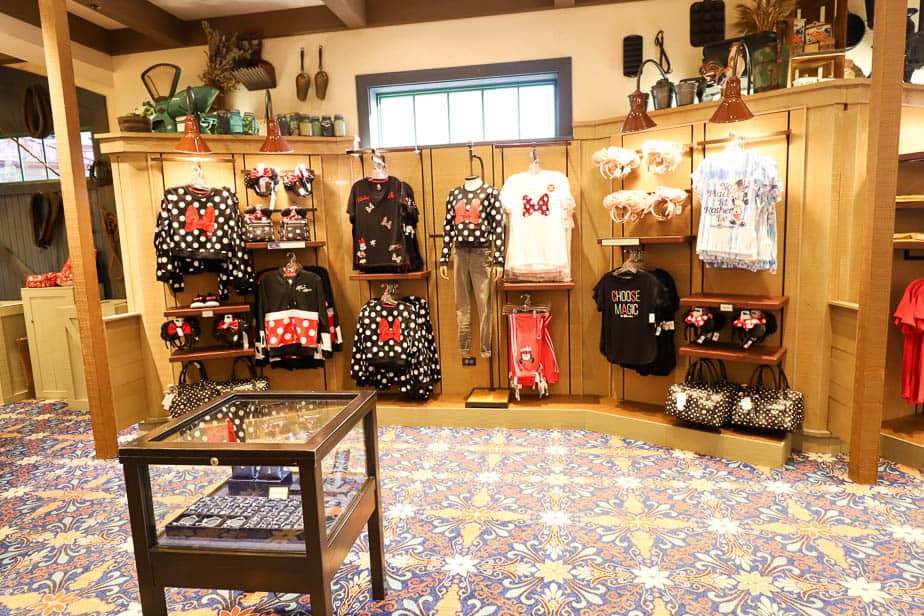 Several other displays contained elements themed to the Riverside Resort.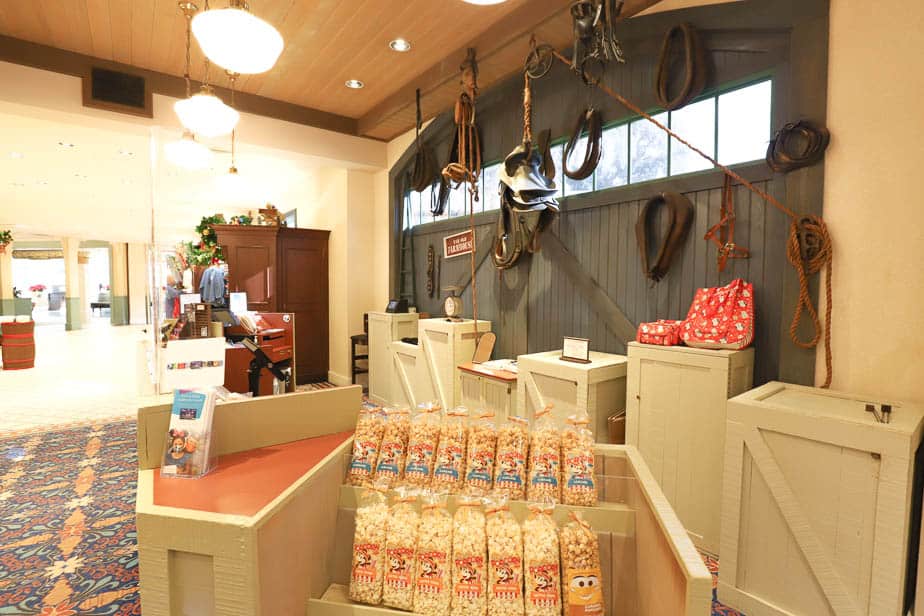 A Pandora jewelry case was available with different charms.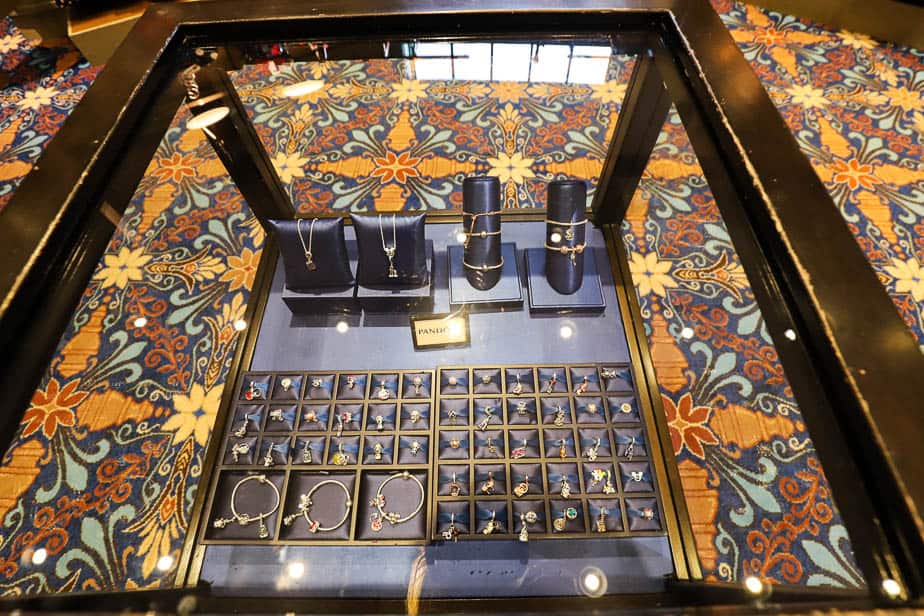 Here are a few Disney-branded t-shirts.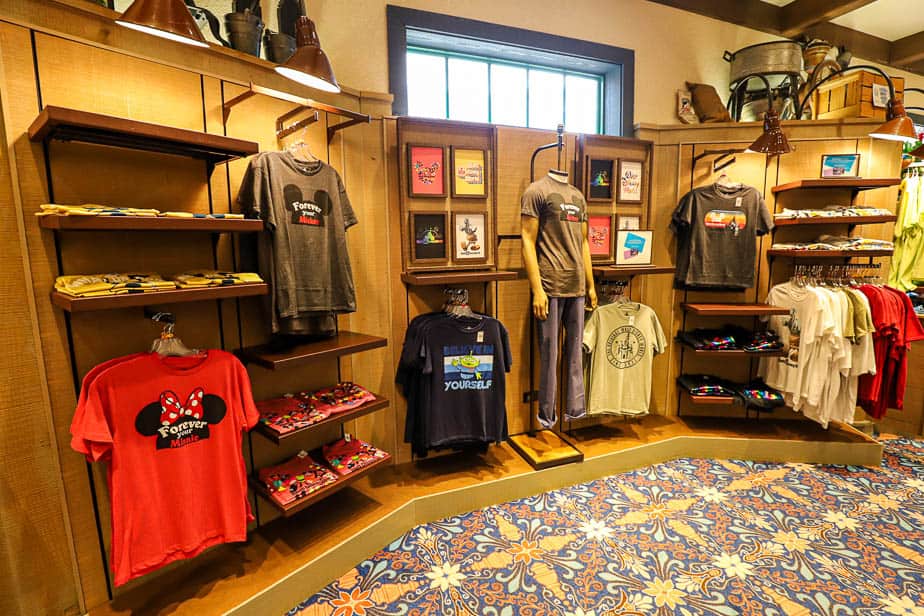 And below is a mix of Nike merchandise with a touch of Mickey Mouse.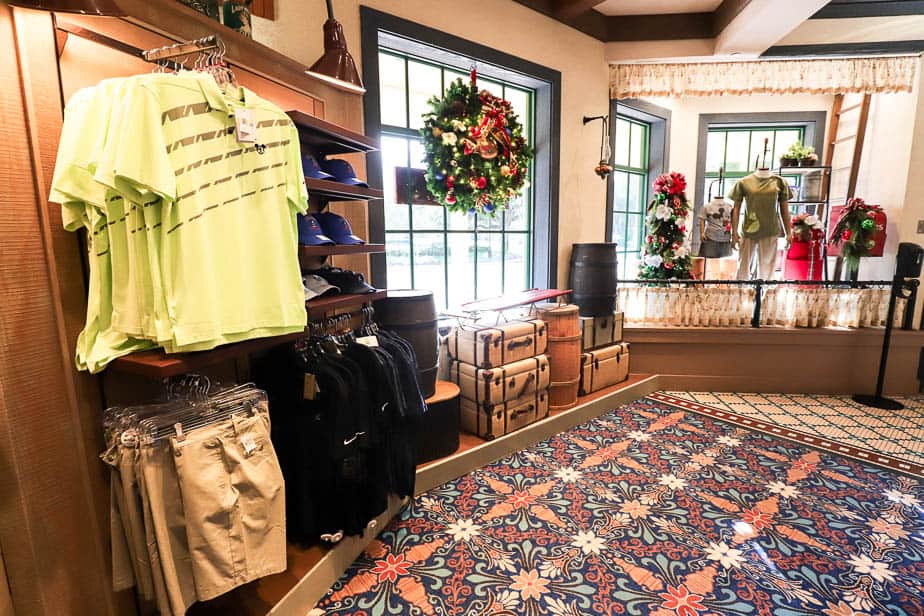 Those looking for Port Orleans Riverside merchandise will have a few items to choose from.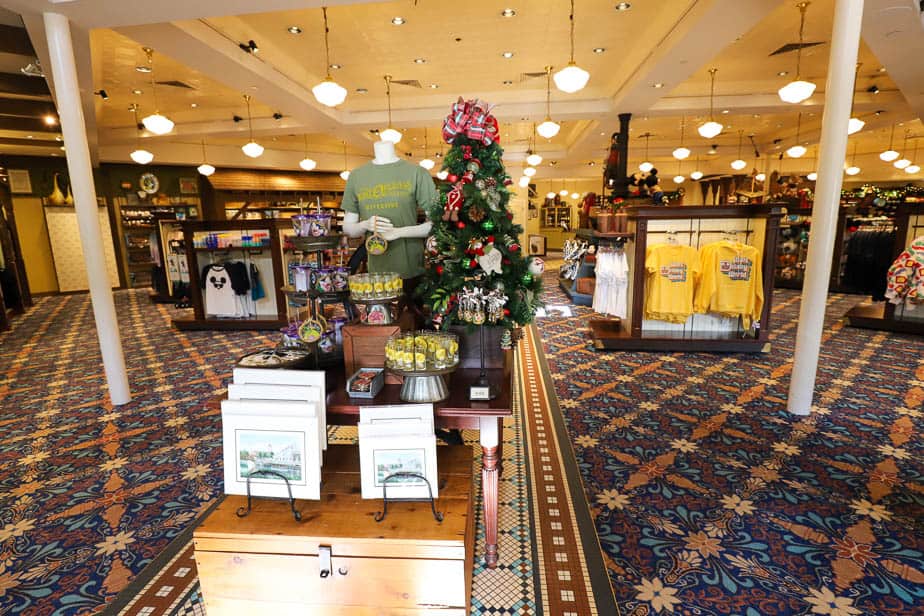 I thought the Tiana ornament was pretty, along with the matching pins.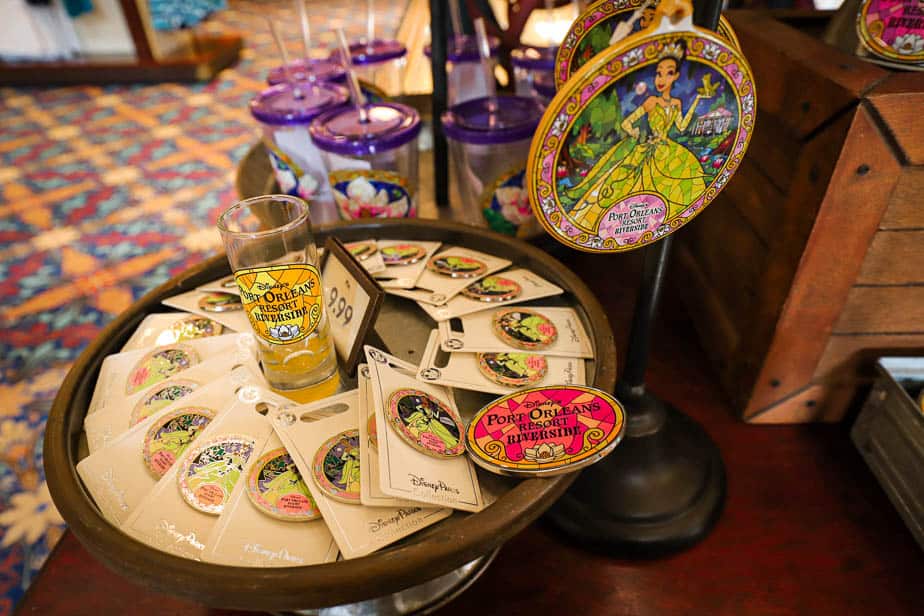 And there were a few shirts explicitly branded to the resort.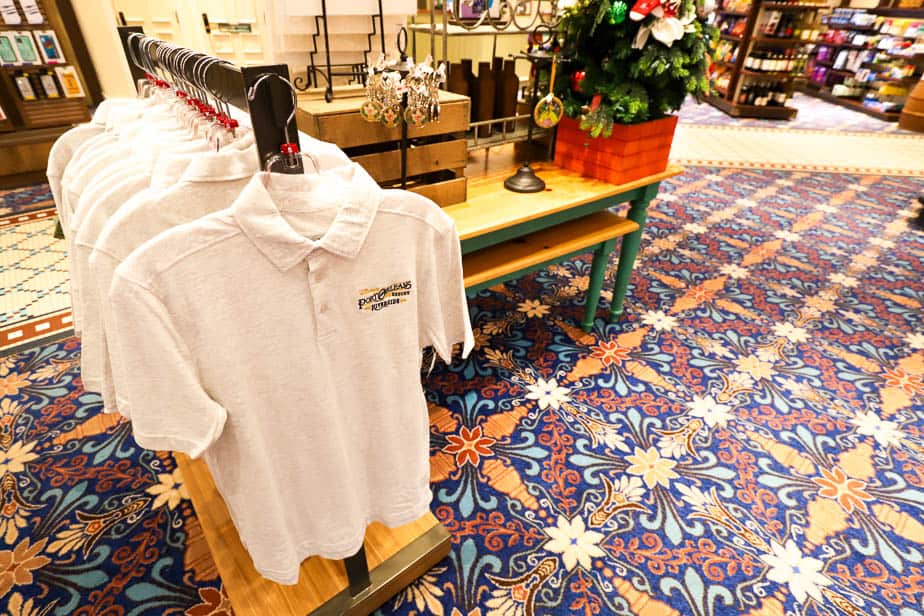 A separate area has sunscreen and swimming attire in case you find yourself in need of something for the pool.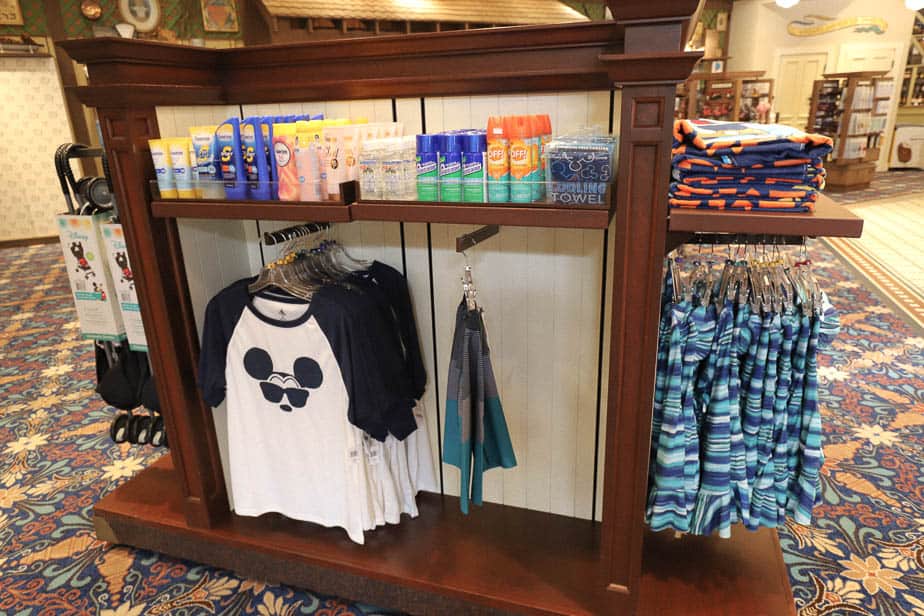 There are always goggles.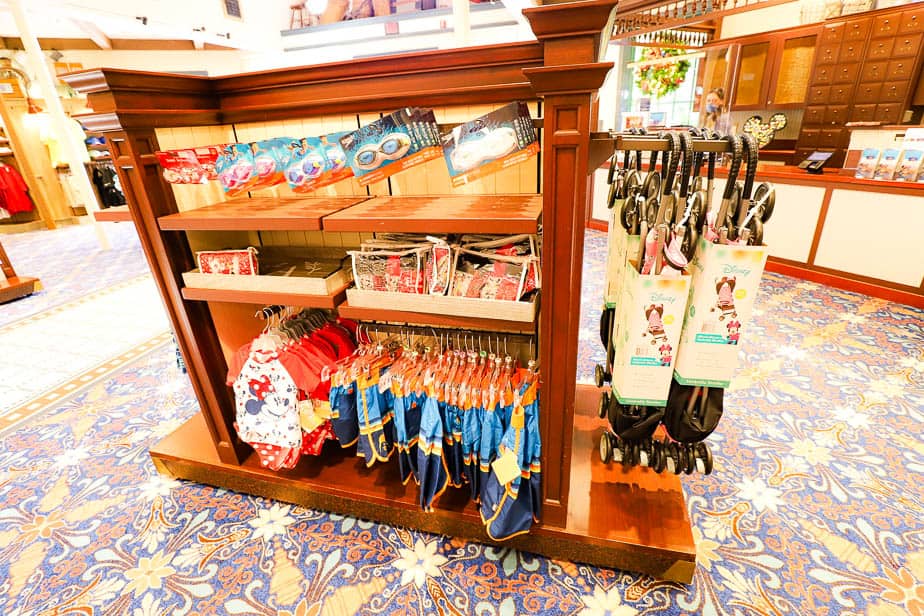 Lastly, Riverside's gift shop had a decent selection of children's merchandise.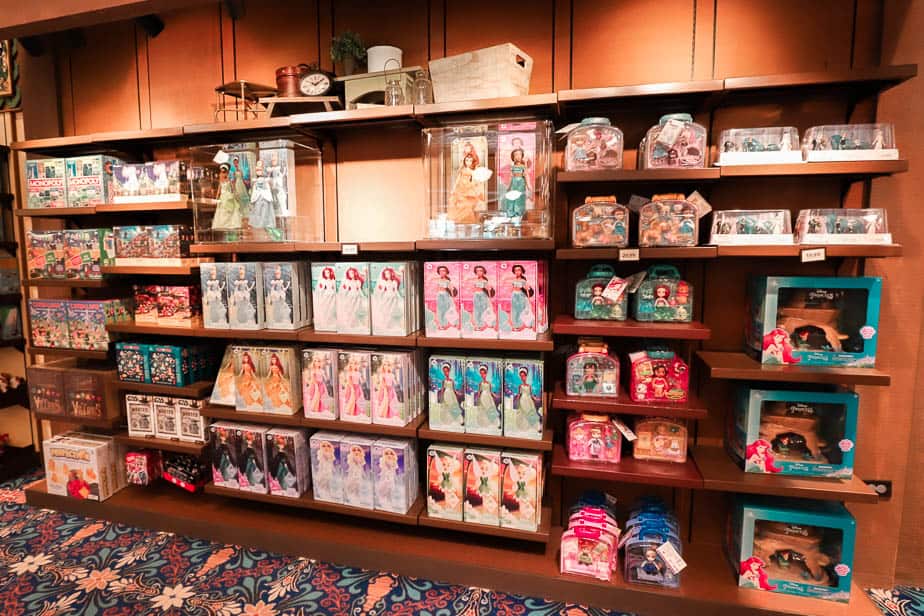 And there were a few Disney puzzles, board games, and the likes. We've enjoyed putting together several Thomas Kinkade puzzles with Disney scenes.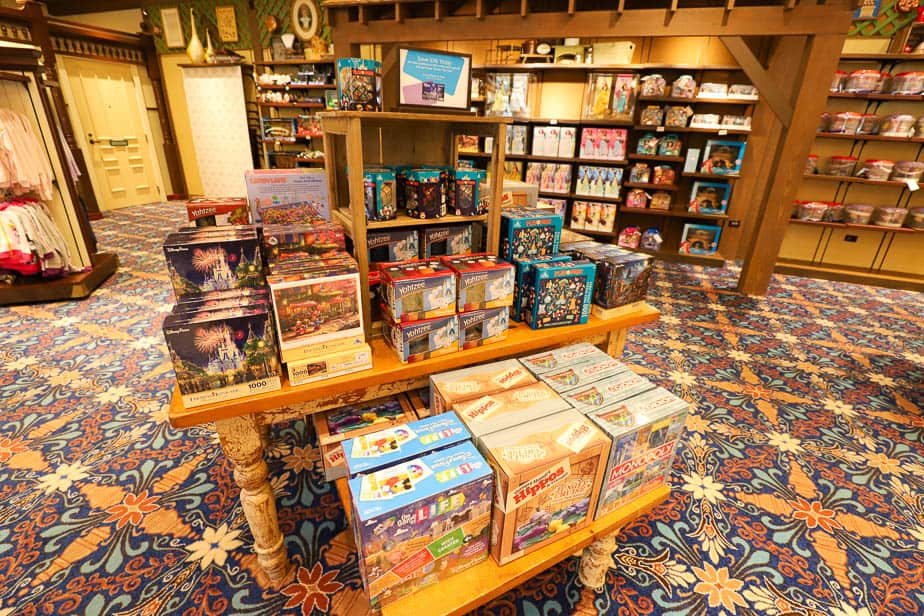 These containers are buckets of bath toys.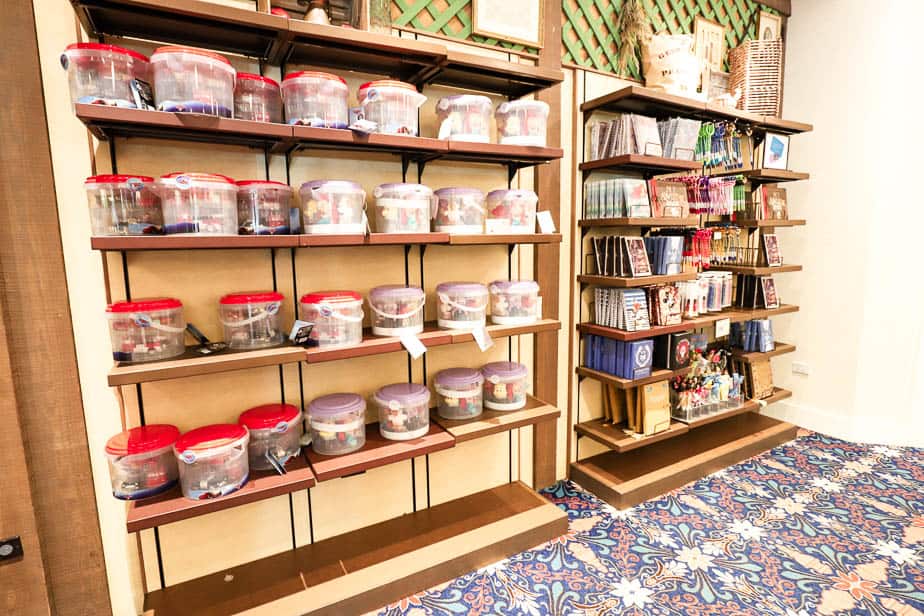 And there were a few odds and ends like batteries and a disposable camera. That camera's not something you see every day unless you work in a gift shop.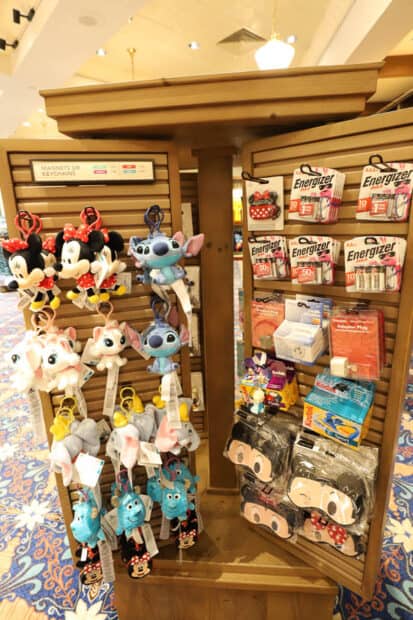 Speaking of the cast members that work in these gift shops, I've received several distinctive looks while photographing some of the merchandise. With so many new hires, I guess they aren't used to seeing someone photograph the chip stand.
Maybe they don't realize that people research these things before their trips. As you know, many people fly into Walt Disney World and take the Magical Express. I mean, they figure out how to get to Disney World independently.
And they don't leave until it's time to head back to the airport. So the items at the resort's gift shops and counter services are all they'll have access to during their stay.
As for Port Orleans Riverside, we're working on getting more coverage out of the resort since it re-opened. At this time, you might be interested in these other articles:
What do you think of the gift shop at Port Orleans Riverside? Do you love the charm of the theming at Fulton's General Store or prefer the minimal decor of the updated shops? Leave a comment below with your thoughts.