Laundry at Disney's All-Star Movies Resort
A week-long trip at Disney's All-Star Music Resort usually includes a trip or two to the laundry facilities at some point. Thankfully the resort has options.
Like most value resorts, the rooms at Movies are compact, which means the less luggage you bring, the better. Less luggage typically means more laundry.
So for this article, we'll look at the laundry facilities at Disney's All-Star Movies Resort. There are two laundromats at the resort, and you'll likely want to use the one closest to your room.
The first laundromat is located beside the Fantasia Pool. This laundry area is on the far right-hand side of the pool if you're standing in front of Cinema Hall (the lobby area). It's located inside an enormous building that looks like an iceberg.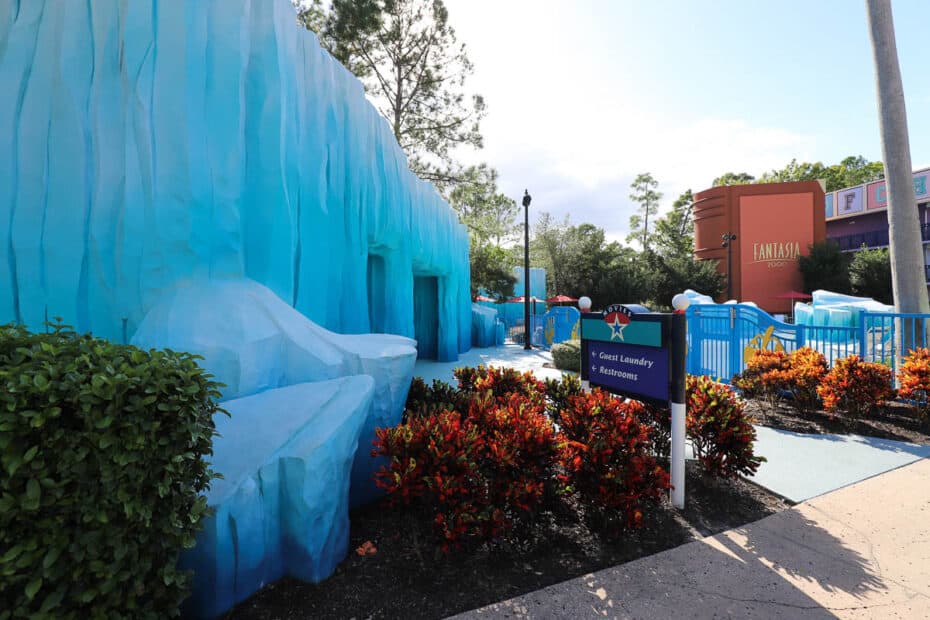 This laundry room will be closest for guests in Fantasia, Love Bug, or Toy Story. Those are buildings 5, 6, 7, 8, 9, and 10.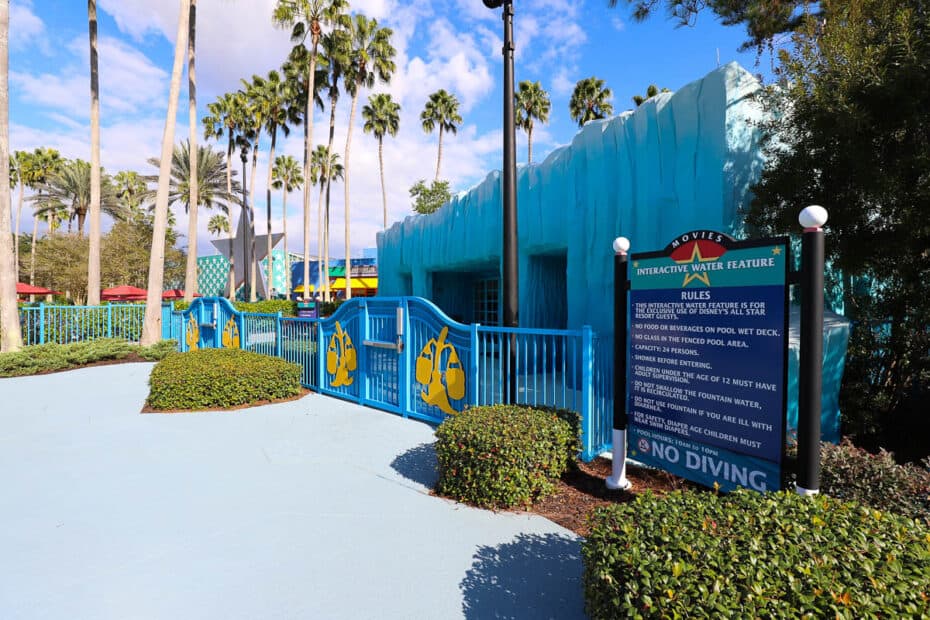 Here is a look inside the laundry area. The back wall is lined with dryers. Multiple sets of washing machines are on each side, and a folding table sits in the middle.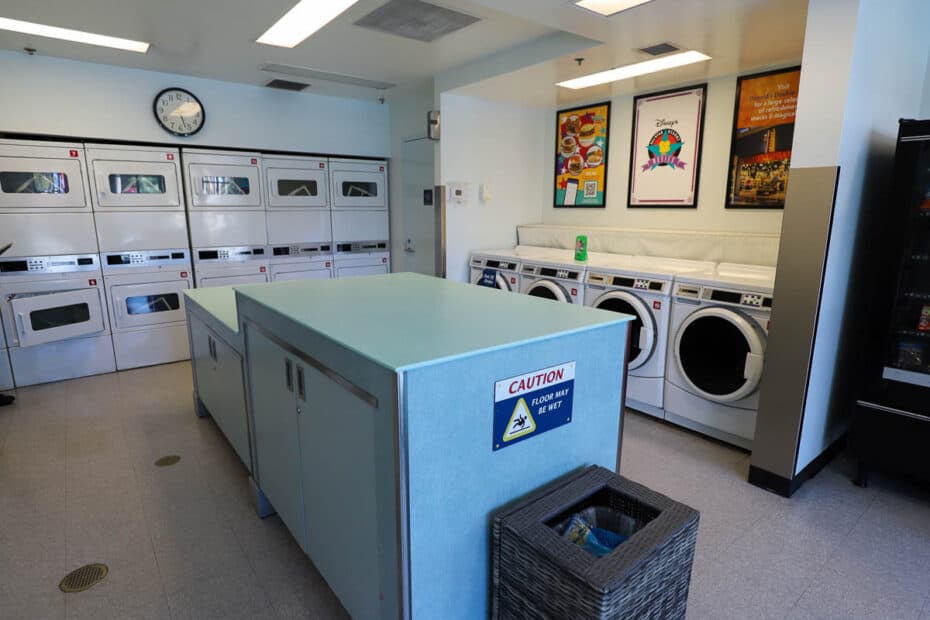 Each laundry room has a vending machine that dispenses detergent. Pricing is usually approximately $1.00 per box, and you can use it for more than one load.
In addition, there's a machine on the wall that accepts credit and debit card payments for each load of laundry. You'll select an available machine, pay for the load, and then it will allow you to start the cycle.
Laundry runs $3.00 per load at the time of this update. You can check how many machines are available or the status of your load of laundry here on Laundry View.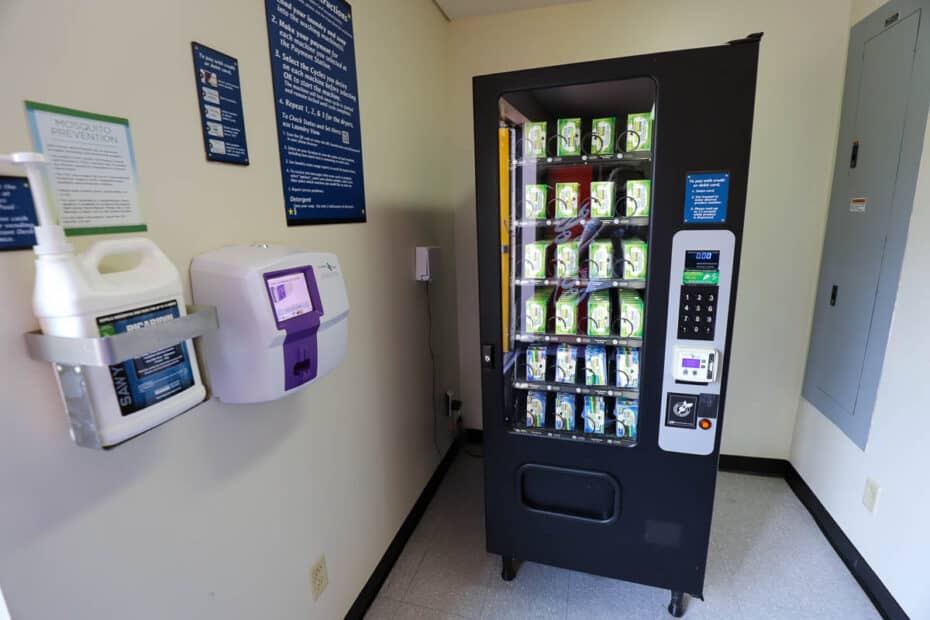 You'll also find some regular vending machines in the laundry area.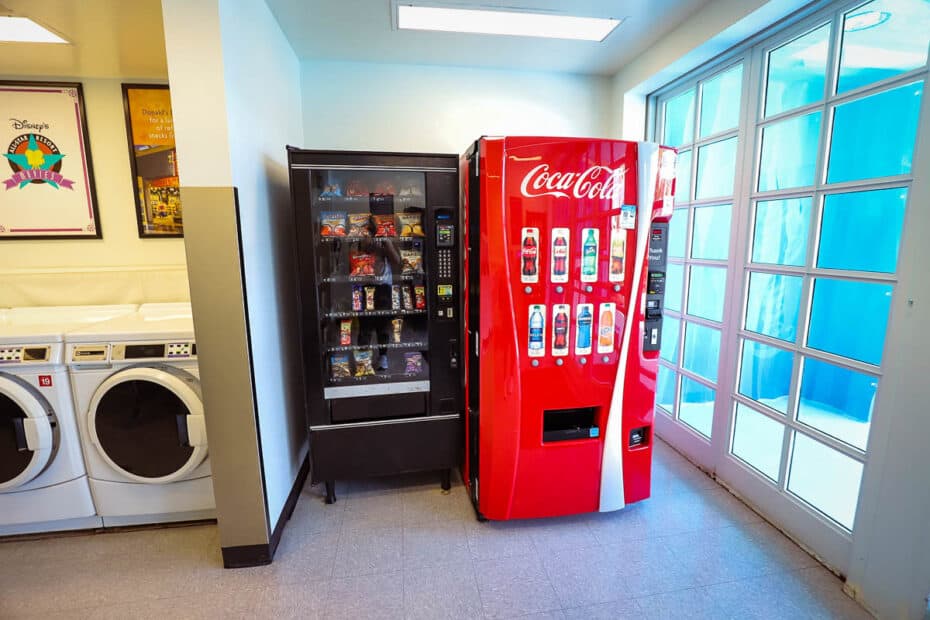 The other laundromat at All-Star Movies Resort is located at the Mighty Ducks Pool.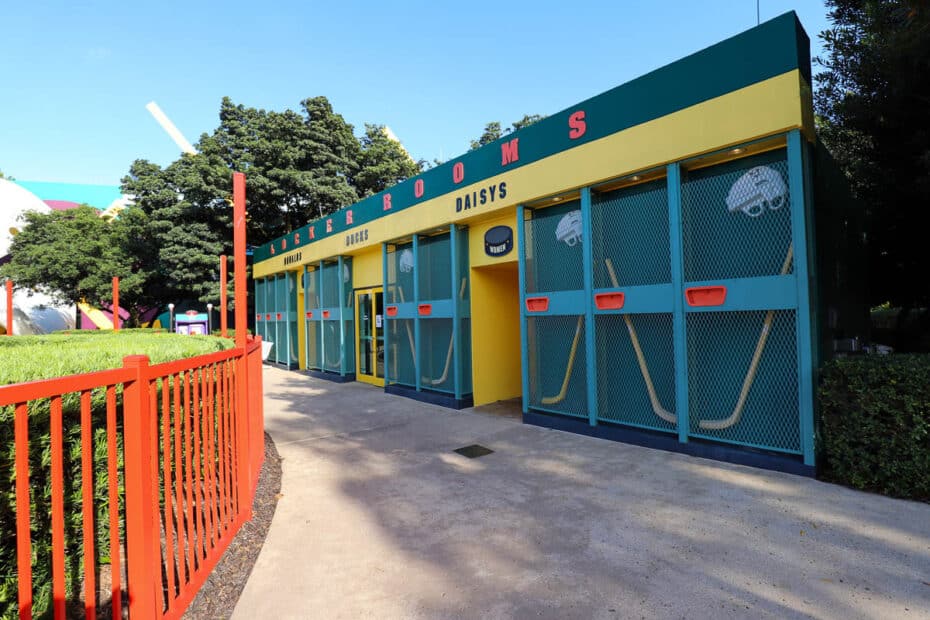 This laundromat is the same size as the one at the feature pool. Guests staying in Mighty Ducks or 101 Dalmations will be closest to this laundry area. Those are buildings 1, 2, 3, and 4.
However, if you're staying on the Cinema Hall side of buildings 1 or 4, you might be a little closer to the laundry area at the Fantasia Pool.
We always take our laundry to whatever pool we're visiting. Or we'll spend time at the quiet pool until the laundry is finished, then move over to the feature pool.
You can preview the All-Star Movies Map for location specifics.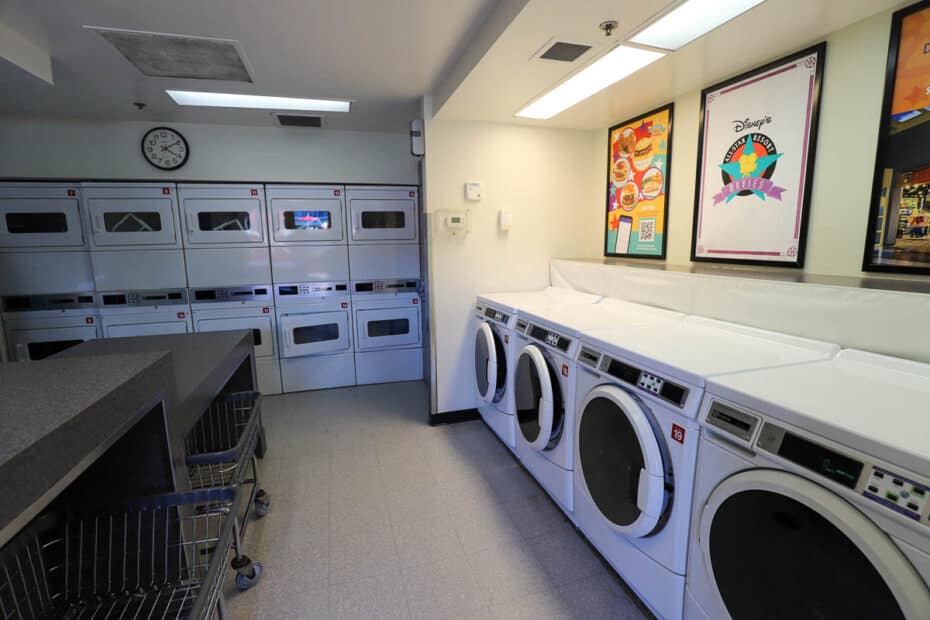 For more information on this resort, we have a complete guide:
You might also enjoy these individual articles:
Related: Laundry at Walt Disney World FAQs
Will you do any laundry when you visit All-Star Movies Resort? Was this article helpful in planning your stay?